This Popular Soda Tastes "Spicy" at McDonald's, Customers Say
One of these fountain drinks is not like the others.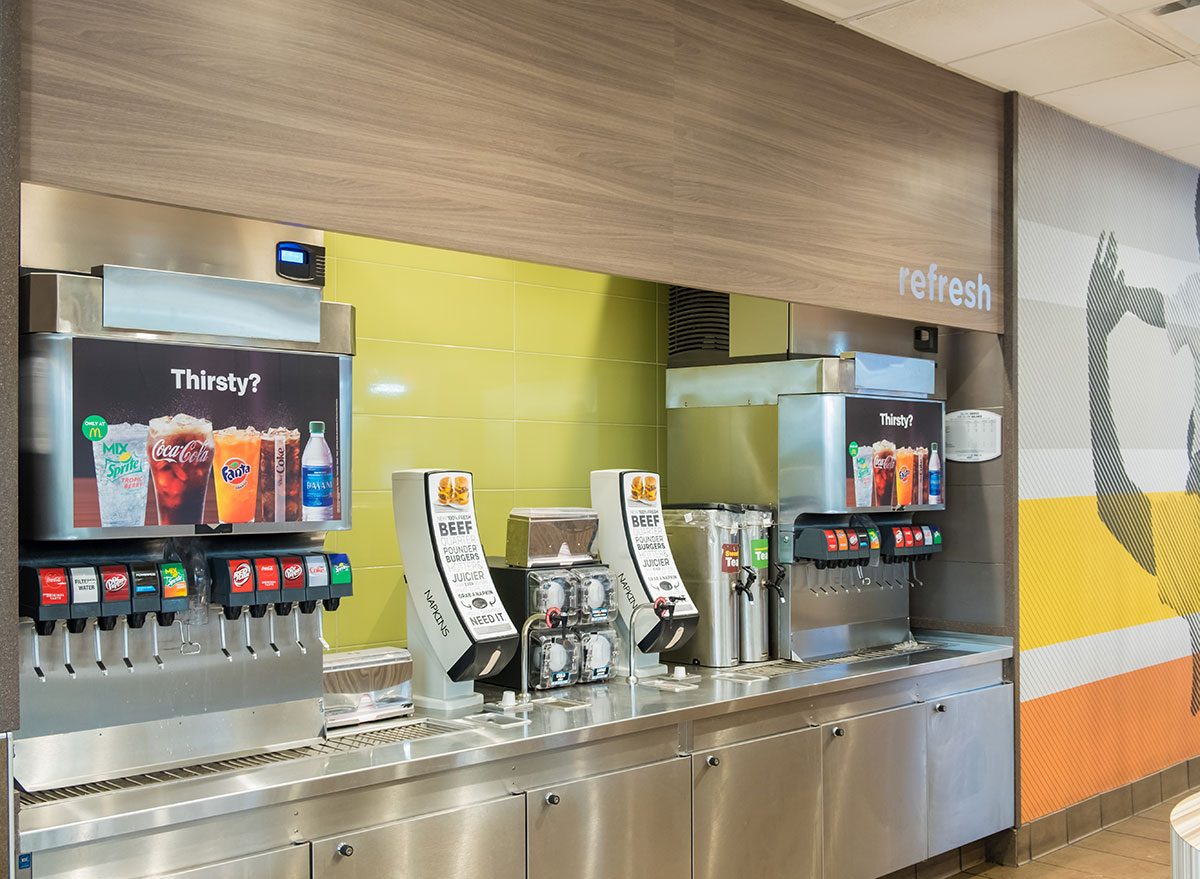 According to the internet, one of McDonald's fountain drinks is not like the others. While all drink options at the fast-food chain lead a pretty boring, low-key existence (except for Hi-C, which has the ability to start a fan frenzy), one of them has become an internet meme and a trending topic on Twitter last week.
Not to mention, a recent taste test by Refinery 29 has added even more evidence to the "yes, it's different" argument. The publication also offers up some possible explanations for the discrepancy in taste. For one, chains mix their own fountain beverages by combining carbonated water and flavoring syrup, a manual task that may produce uneven results. And for another, soda fountains have been found to be notoriously dirty which may or may not alter the flavor of soda over time.
Whatever the case, one TikTok user has spoken on all our behalfs: McDonald's, we need answers! Don't forget to sign up for our newsletter to get the latest restaurant news delivered straight to your inbox.
Mura Dominko
Mura is ETNT's Executive Editor, leading the coverage of America's favorite restaurant chains, grocery stores, and viral food moments.
Read more about Mura