Shoppers Say This is Their Favorite Trader Joe's Drink
There are old favorites and trendy new finds on this exclusive list.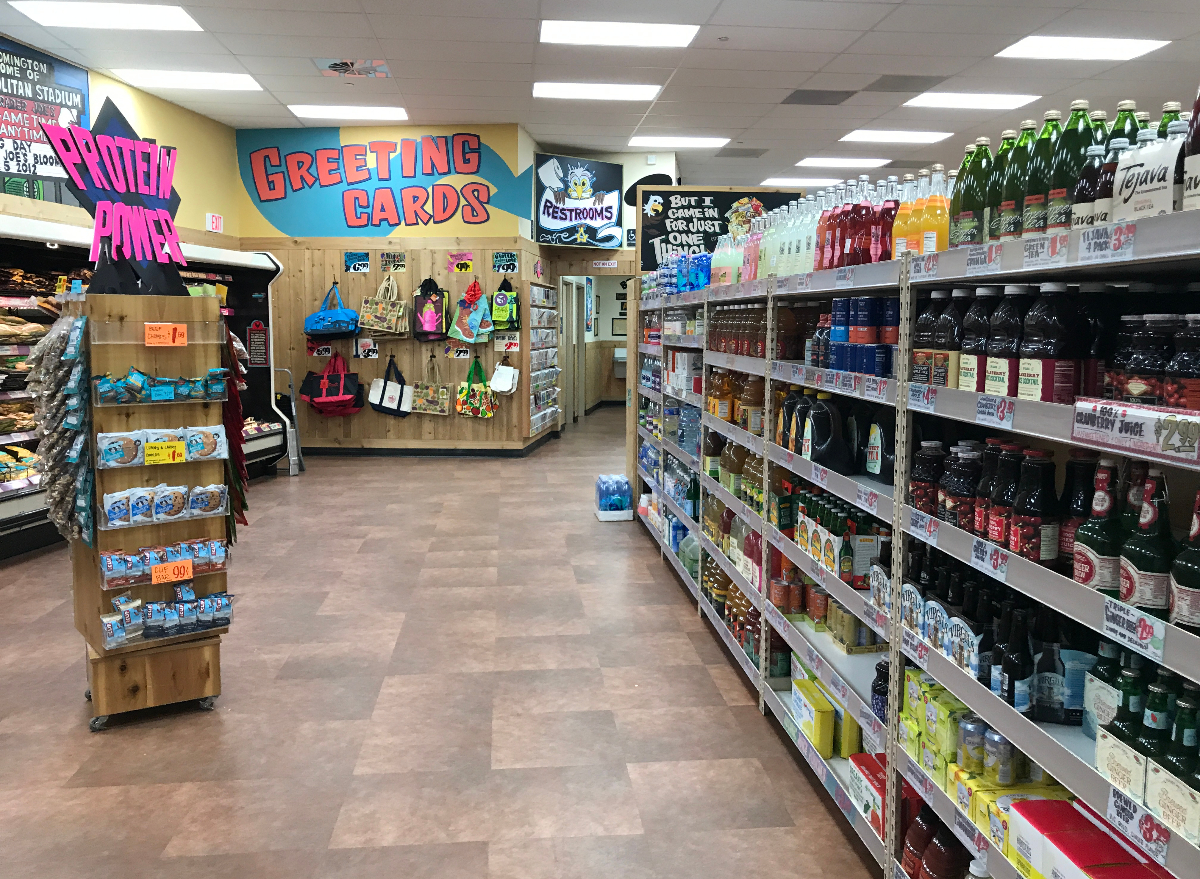 Trader Joe's just announced the winners of its 13th annual Customer Choice Awards, crowning a beloved frozen dinner staple as the most loved product on store shelves.
In addition to their favorite overall product, Trader Joe's shoppers also voted for their favorite beverage. Like other areas of the store, the chain's drink aisles are filled with classic favorites and new items with fun twists.
Read on to discover the first-place finisher in the "Favorite Beverage" category, as well as which items nearly snagged the coveted title. The top five finishers include recent additions, seasonal juices, and traditional refreshments. 
Related: 6 Things You'll See at Costco This Year
The runners-up are…
Shoppers appear to have Trader Joe's fall line-up top of mind, no matter the time of year. The Spiced Cider made the cut, even though it's a seasonal item that's not currently available right now. The blend of apple, lemon, and orange juices; spices such as allspice, cinnamon, and cloves; tastes great on its own. It also makes a next-level mixer for bourbon or whiskey-based drinks, if you're old enough to imbibe.
"We've been selling orchards full of Trader Joe's Spiced Cider for more than 20 years, and we anxiously anticipate its return, year after year," TJ's says (and shoppers certainly agree!).
Ginger Beer is a drink you can snag at pretty much any supermarket, but Trader Joe's offering is a top pick among grocery shoppers. One reviewer says it initially has a bit of a ginger bite, which is "immediately tempered by the sweetness and fruity flavors." Another says the heat the beverage packs may be a problem for some drinkers. Regardless, fans say it's one of their favorite drinks on Trader Joe's shelves.
Sparkling Honeycrisp Apple Juice Beverage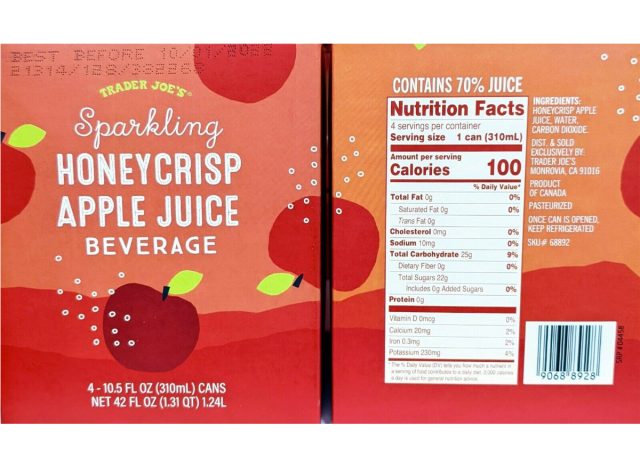 A fall-themed drink that typically hits shelves as the leaves outside begin to change colors, the Sparkling Honeycrisp Apple Juice Beverage is also a runner-up in the "Favorite Beverage" category in the latest Customer Choice Awards.6254a4d1642c605c54bf1cab17d50f1e
This beverage contains only three ingredients: Honeycrisp apple juice, water, and carbon dioxide. Whereas a can of Coca-Cola has 140 calories, a can of TJ's Sparkling Honeycrisp Apple Juice has only 100 calories. Shoppers love this alternative, but they'll have to wait to get their hands on it since it's a seasonal item.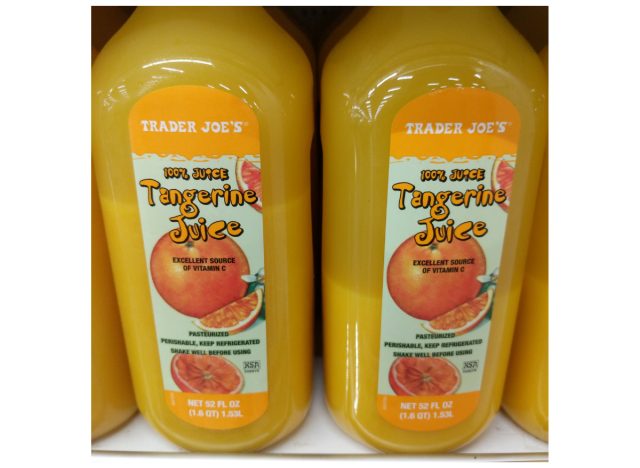 Rounding out the runner's up list is another fruity option. The Tangerine Juice is made from exactly what it's named after, and Instagram account @traderjoesfoodreviews gave it a solid 7.5/10 score back in 2019.
They say it's great to blend into a smoothie or to pair with ginger beer or vodka. Commenters add that it's also wonderful in mimosas and over ice cream. Others call it their "liquid sunshine juice" and say they "will make an extra trip to TJ's just for this."
Despite all of these glowing reviews, however, only one Trader Joe's beverage can be crowned the winner.
The winner is…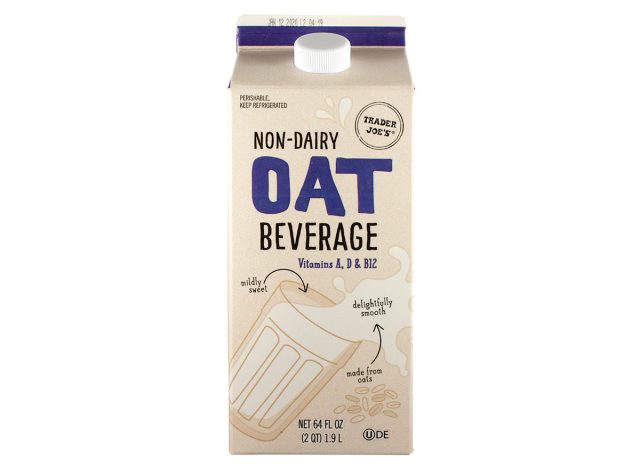 Non-dairy varieties of milk are not few and far between like they were in years past. Trader Joe's take on oat milk is the winner of the "Favorite Beverage" category. The grocery store says it is "oatally terrific" and a "slightly sweet, delightfully smooth and criminally 'creamy'" option that makes a great addition to cereal, lattes, smoothies, and more.
It's so beloved that TJ's added new flavors throughout the year, including a pumpkin version and an O'Nog take on Egg Nog. The original version, however, still clearly reigns supreme.
Amanda McDonald
Amanda has a master's degree in journalism from Northwestern University and a bachelor's degree in digital journalism from Loyola University Chicago.
Read more about Amanda