The Worst Smoothie Habits for Abdominal Fat, Say Dietitians
Your smoothie may be unhealthy without you realizing it.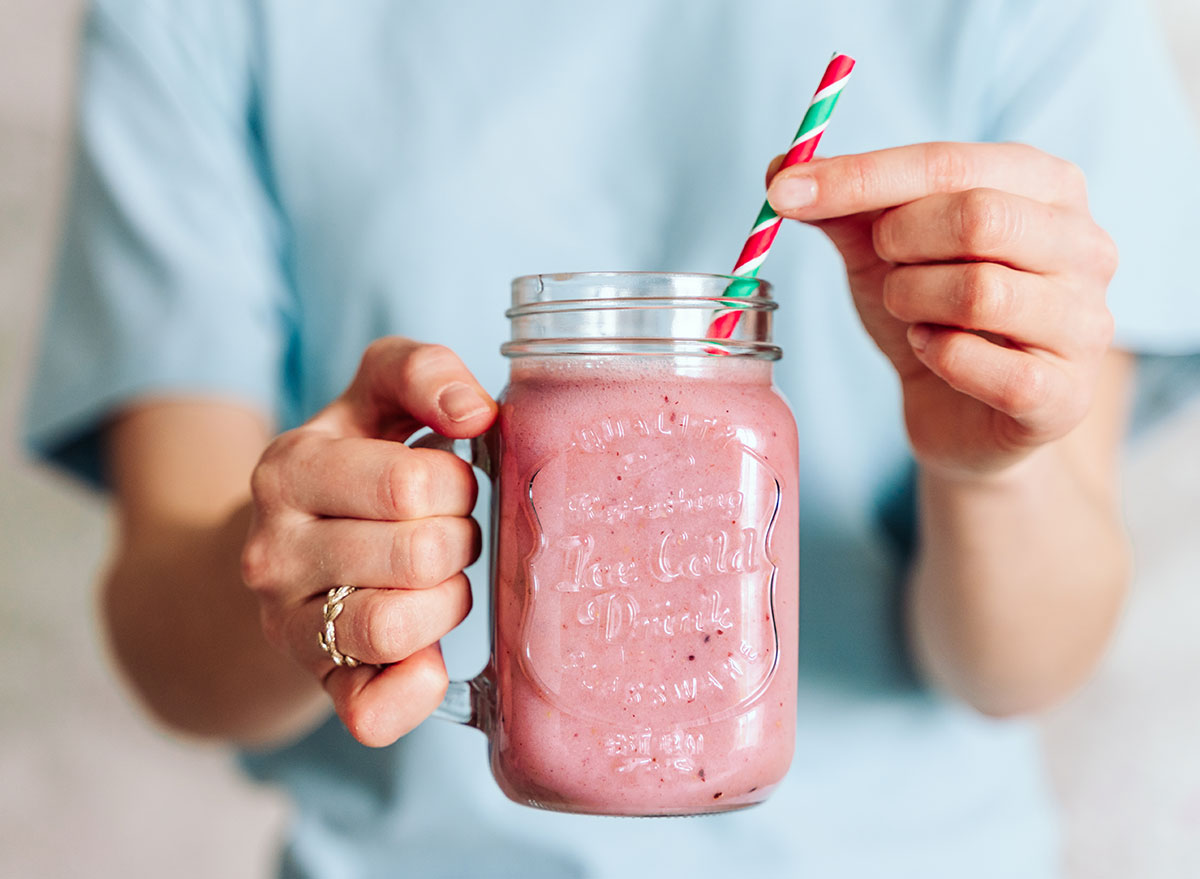 Smoothies are a great snack when you're trying to lose weight or achieve certain health goals. They're easy to make, delicious, and versatile, so you'll never get bored drinking them.
While smoothies can help you get a boost of protein, burn fat, and even protect your immunity, there's always the possibility that they can negatively impact your health goals as well.
For example, drinking store-bought bottled smoothies can sometimes pack on the added sugar, which can derail your goals of losing weight.
We talked with a couple of expert dietitians to learn more about smoothie habits that can potentially lead to weight gain or increased belly fat. Here's what they had to say, and for more healthy weight loss tips, make sure to check out The Best Weight Loss Diets for 2022.
Adding too much of a good thing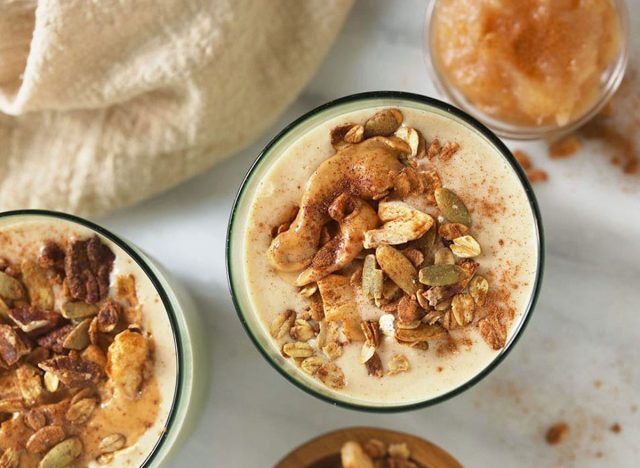 According to Amy Goodson, MS, RD, CSSD, LD, author of The Sports Nutrition Playbook and a member of our medical expert board, you can definitely have too much of a good thing.6254a4d1642c605c54bf1cab17d50f1e
"It's easy to put too much nut butter, honey, and even frozen fruit in a smoothie if you aren't careful, and before you know it, you've made an 800-calorie smoothie for breakfast or for a post-workout snack," says Goodson. "Too many calories, over time, can lead to weight gain."
Goodson also warns that including too many carb-heavy ingredients and not enough protein can result in some weight loss frustrations as well.
"While fresh and frozen fruit are nutrient-rich foods, they are carbohydrates, and carbs digest faster than protein and fat," Goodson says. "If you forget to add a protein to your smoothie, you might experience a blood sugar spike and drop a short time after slurping it down. And if this happens on a regular basis, it can contribute to the body storing sugar as fat."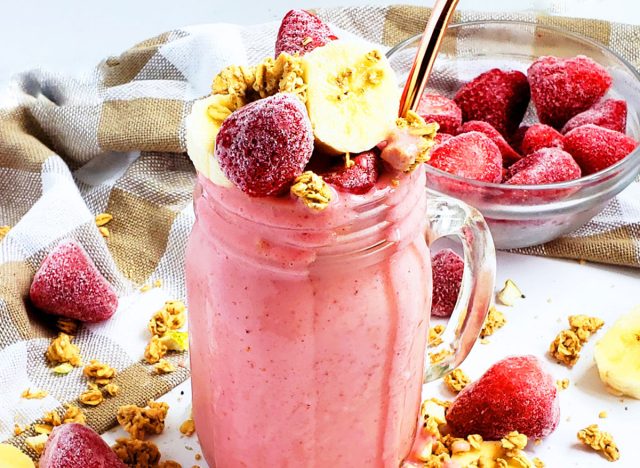 In a similar vein, it's also important to watch how many added sugars come in your smoothie, especially if you're buying one at a grocery store or smoothie shop.
"Some smoothies contain more sugar than a juice or soda, but you can combat that by adding in a variety of veggies to up the vitamin content," says Morgyn Clair, MS, RDN, from Fit Healthy Momma.
Medical News Today mentions a few hidden ways that you may be including too much added sugar in your smoothies without realizing it, like using canned fruit that is preserved in sugar syrup, using too much maple or honey, using lactose milk, or using alternative milks that come with added sugar.
Not including enough fiber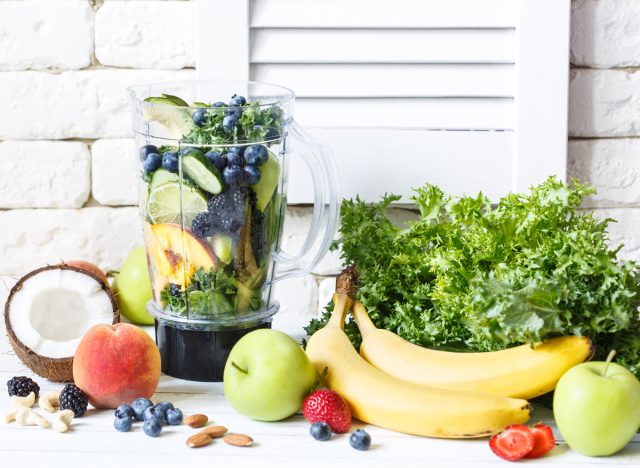 Fiber is a necessary nutrient in maintaining your overall health, but it's especially important when you're wanting to lose weight or belly fat.
For one, fiber helps to keep you full for longer periods of time. Soluble fiber, which is found in oats, apples, and citrus, can help your body manage glucose. Insoluble fiber, which is found in nuts and whole wheat flour, can help aid in digestion.
If you want to add more fiber to your smoothies, try including oats or chia seeds, or topping with sliced apples and nuts.
Make healthier smoothies at home with these 10 Fat-Burning Smoothie Recipes Nutritionists Always Drink!