Everyone Is Talking About These Cheap Trader Joe's Items
They come together to make an easy weeknight meal.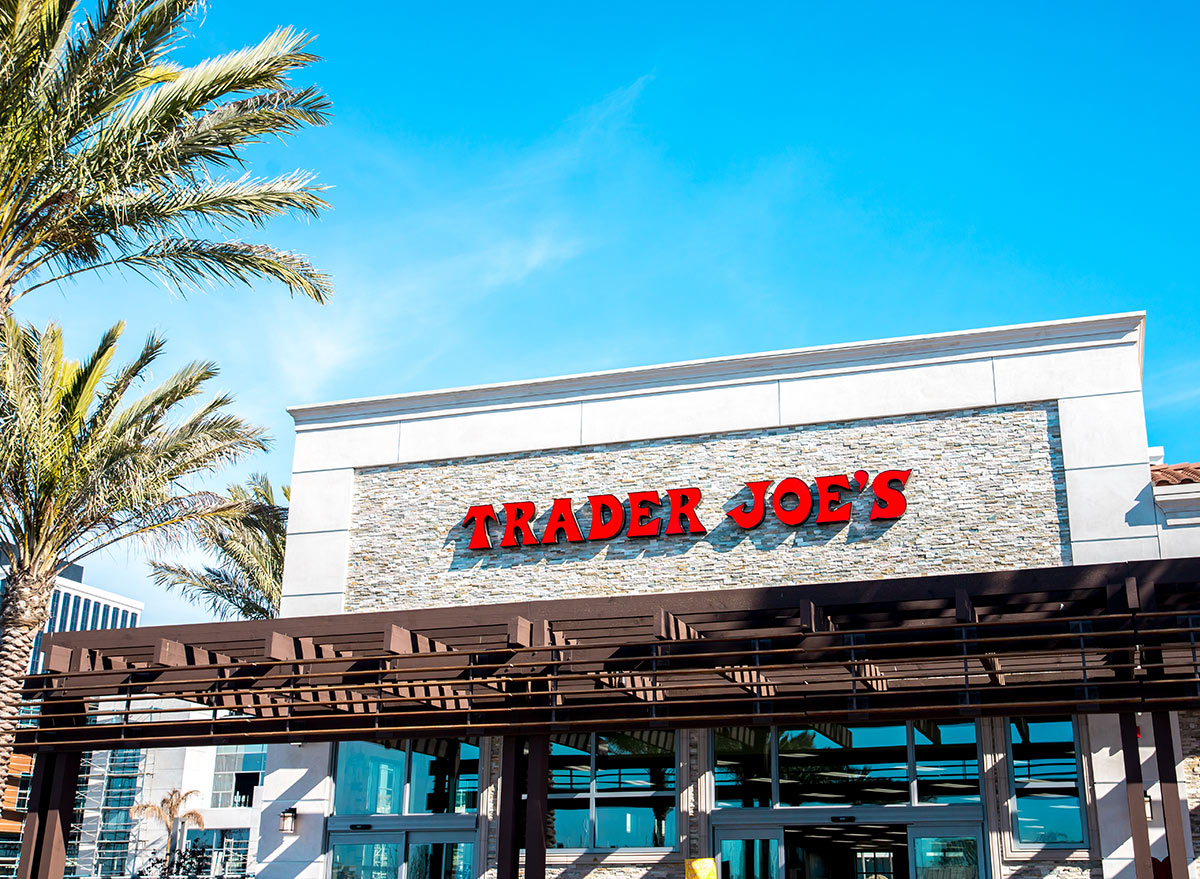 Because of its unique and cost-effective items, Trader Joe's is a go-to destination for many grocery shoppers. For that reason alone, you've likely already heard of the beloved Everything But The Bagel Seasoning Blend, Hold The Cone mini ice cream cones, and Unexpected Cheddar Cheese.
Now, a few more cheap Trader Joe's items are causing a stir on social media—and they come together to make an easy weeknight meal. Trust us, you're going to want to make it at home!
Videos of this Trader Joe's meal are going viral.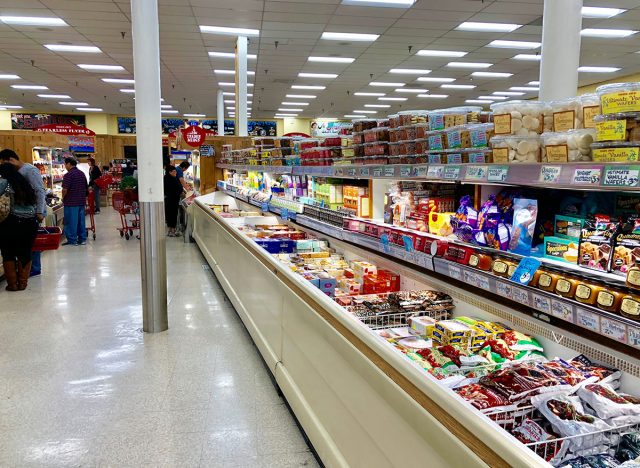 Though spring is upon us, a certain soup recipe continues to make the rounds on TikTok. A video showing how to make it at home garnered more than 218,000 views in five days after it was posted on March 5. And there's "a reason why this Chicken Wonton Soup went viral," according to @traderjoesfood reviews.
But that wasn't the first time the recipe made a splash on social media. A similar recipe video by @lovelydelites notched more than 770,000 views and 63,000 likes back in January. "Love meals that take 10 minutes to put together," the creator says.
Both videos show how easy this soup recipe is to prepare. All you have to do is grab a pot, bring all three ingredients to boil, and voilà!
Feeling inspired? Here's your Trader Joe's shopping list:
Cilantro Chicken Mini Wontons
Already a must-buy for lots of Trader Joe's shoppers, the Chicken Cilantro Mini Wontons are one of the main ingredients in this viral soup recipe. One serving of wontons has 50 calories—and a bag full of them is a steal for $2.99.
Miso Ginger Broth
According to Trader Joe's, this broth "boasts a triple-flavor-threat of miso, mushroom and ginger, and adds incredible depth and lip-smacking savory-ness to anything." A carton costs just $1.99—and the whole thing goes into the pot.6254a4d1642c605c54bf1cab17d50f1e
Frozen Veggies of Choice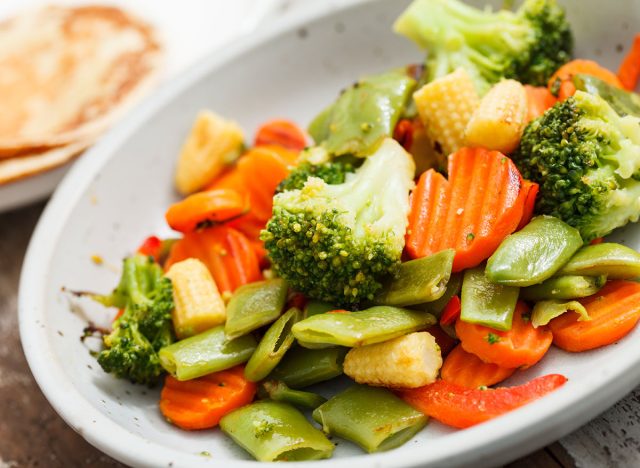 Both recipes call for frozen veggies to be added to the pot. One option is as a bag of Trader Joe's Stir-Fry Vegetables, which costs $2.69. That brings the total price of the meal up to $7.67 with veggies or just under $5 without them.
For an added kick, you can top off a bowl of soup with an optional spoonful of Chili Onion Crunch, which features chili flakes, dried red pepper, dried garlic, dried onion, and olive oil.
Before your next shopping trip, don't forget to check out the 10 Secrets Trader Joe's Doesn't Want You to Know.
Amanda McDonald
Amanda has a master's degree in journalism from Northwestern University and a bachelor's degree in digital journalism from Loyola University Chicago.
Read more about Amanda