Walmart Is Still Closing Stores Across the Country Due to Outbreaks
Here's what America's largest retail chain is saying about the shutdowns.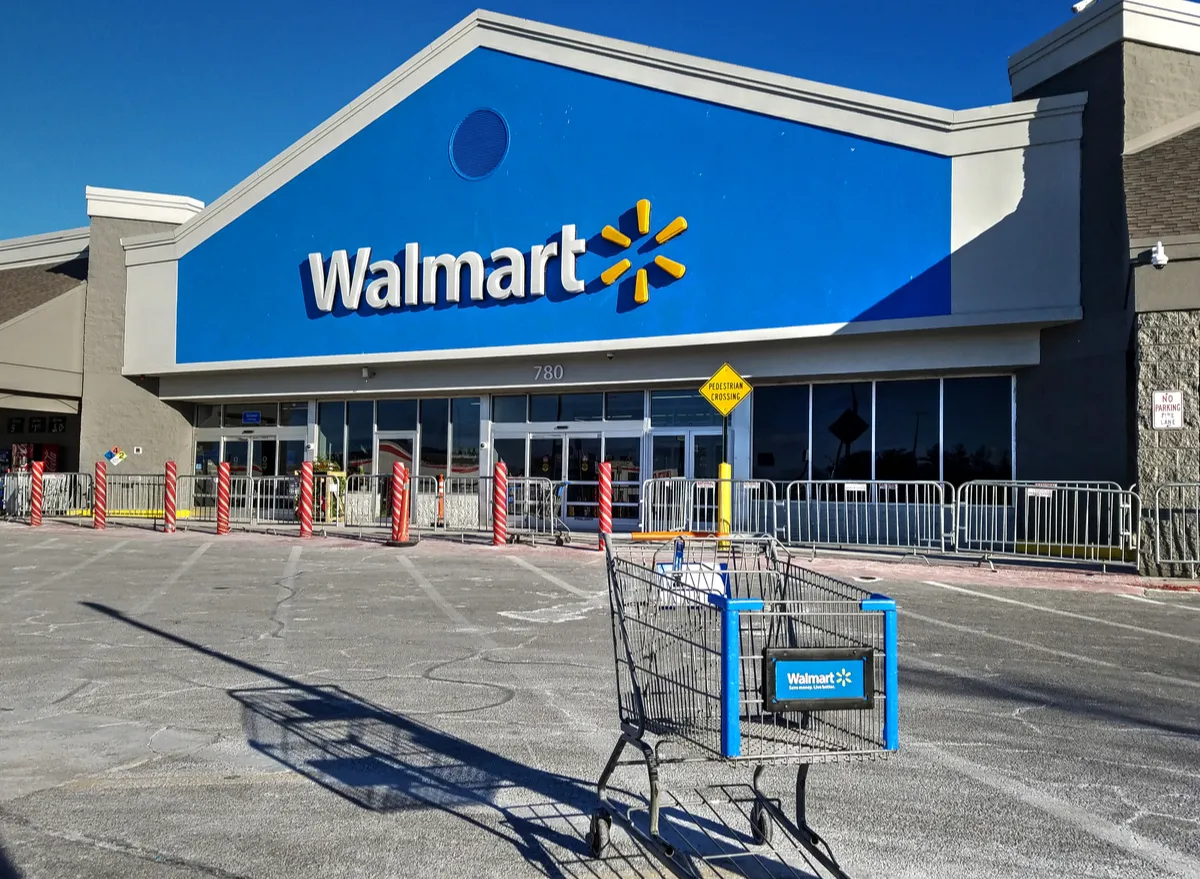 It's almost 2022, which means that nearly two years have passed since the start of the COVID-19 pandemic. Because of variants like Delta and Omicron, life isn't exactly "back to normal." When it comes to grocery shopping, certain safety rules are still in place at chains like Costco.
While many grocers clean their markets overnight after they close, Walmart sometimes takes a more drastic approach. America's largest retail chain is still closing stores across the country for about 40 hours in order to sanitize them. Here's everything you need to know.
Related: 10 Biggest Changes Walmart Made This Year
In case you missed it, this trend isn't new.
We noticed the trend surface a year ago, when several neighborhood Walmart stores began closing their doors in December 2020 for a little under 48 hours. At the time, loyal shoppers complained about the inconvenience as they expressed shock over sudden closures.
More stores closed throughout early 2021.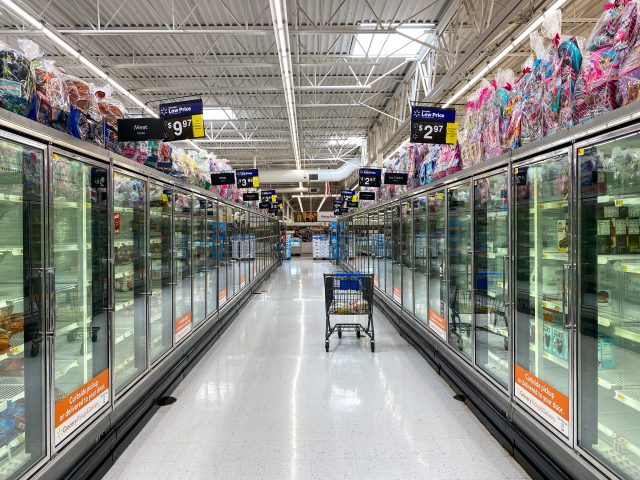 Even as vaccine efforts began to ramp up and other pandemic rules were relaxed, more Walmart locations around the U.S. shut their doors a few months later in the spring of 2021. At the time, Walmart told Eat This, Not That! that it was "making these determinations on a market-by-market basis." However, the retailer didn't provide any additional information, such as if any of the closings were tied to COVID-19 outbreaks among employees or residents from the surrounding areas.
Related: To get all of the latest Walmart news delivered right to your email inbox every day, sign up for our newsletter!
A year later, Walmart is still shutting down stores for deep cleanings.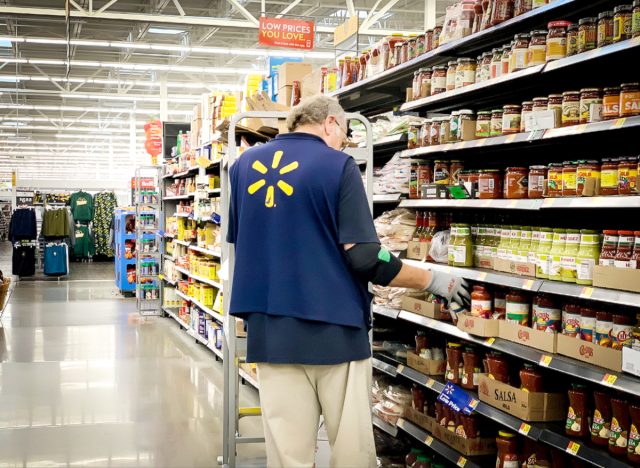 At least three reports of Walmart store closures have surfaced since Dec. 10. One store in Ashland, Ky., shut down at 2 p.m. local time on Dec. 10 and reopened at 6 a.m. on Dec. 12. According to local news station WSAZ, the retail chain attributed this to "a renewed increase in positive COVID-19 cases" in the area and a desire to "assist health officials working against the pandemic."
Two other stores, in Jackson, Ohio, and Surprise, Ariz., are currently closed and will reopen at 6 a.m. local time on Thursday, Dec. 16. Walmart confirmed that the two stores closed for the same reason—cleaning and sanitizing, according to local news stations WSAZ and KTAR. 
Citing privacy concerns, a spokesperson didn't provide more specifics about the Arizona closure when asked for further details by KTAR. "Know that we are working with any affected associates so they have the time needed to get well," they said. "We're taking all implemented measures seriously and will continue to closely monitor the situation."6254a4d1642c605c54bf1cab17d50f1e
Walmart says there's a special team that decides which locations get deep cleanings.
Charles Crowson, director of corporate communications for Walmart's press office, told Eat This, Not That! that the retailer was continuing to evaluate the situation across the country and could not predict any future closures.
"We have a team at the home office that meets daily to evaluate criteria related to stores and the communities we serve. When that data reaches certain thresholds, we make the decision to get ahead of the situation and proactively close the store for cleaning and sanitizing," Crowson said. "Determining when and where temporary store closures will take place is not something we can forecast in the long-term because the information our team is evaluating continually evolves."
For more on what's happening at your neighborhood Walmart, check out:
Walmart and KFC Just Brought Back This Super Popular Seasonal Item
Amanda McDonald
Amanda has a master's degree in journalism from Northwestern University and a bachelor's degree in digital journalism from Loyola University Chicago.
Read more about Amanda