The Workout And Self-Care Habits Jenna Dewan Lives By
The actress is a major fan of hiking and getting into the great outdoors.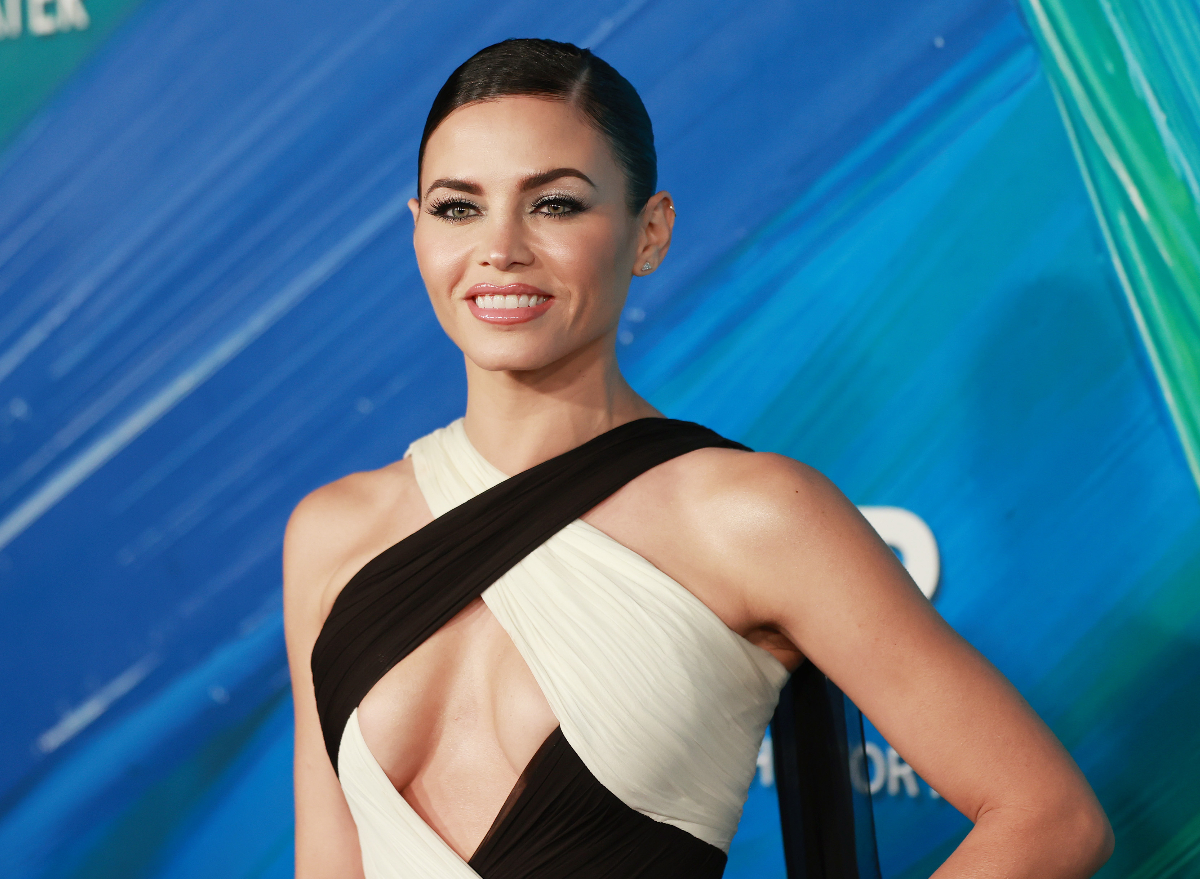 Jenna Dewan is the epitome of fit and fabulous. The actress, producer, and dancer recently shared a video on Instagram with her 7.6M followers of herself working out on a treadmill to the beat of "The Way I Are" by Timbaland ft. Keri Hilson. (Just wait for the hair flip!) Suffice to say, the 41-year-old star's fit body, radiant personality, and confident attitude are truly inspirational at the gym and beyond.
Dewan's Instagram post was captioned with the relatable, "How I get through workouts," and by the reactions the celeb received, it motivated many. They showed all the love with comments like, "Putting in the werk (fire emoji)," "I love the people casually working out in the back like they don't have a goddess in front of them (fire emojis)," "She understood the assignment (raising hands emojis)," and, "Everyone needs this mood on the gym (fire and laugh/crying emojis)."
We'd have to agree—this is a major mood, and Dewan is a complete and utter goddess. This very busy mom of two, dancer, producer, actress, dog lover, designer, and "believer in magic" looks so good, as if doing so was, well, as easy as magic! If you're curious about the workout and self-care habits Jenna Dewan swears by, read on, and get ready to take some notes. And next up, be sure to check out The 6 Best Exercises for Strong and Toned Arms in 2022, Trainer Says.
She copes with her anxiety through breathing exercises, dancing it out, or going for a swim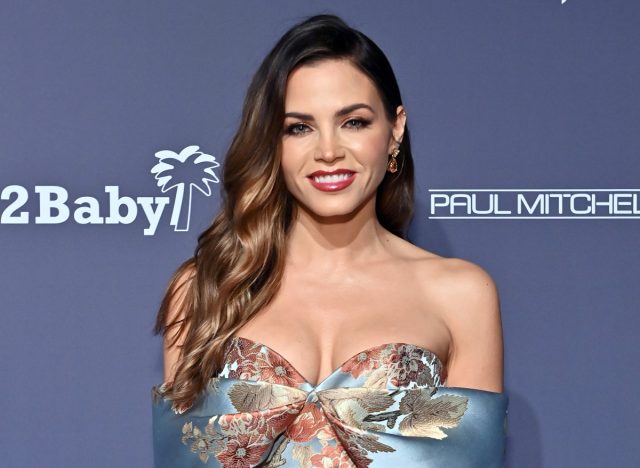 Jenna Dewan recently shared how she copes with anxiety to New Beauty, saying, "Over the past couple of years, we all had to pull out every tool we knew to stay balanced, find joy and go through some hard times. That's really what it is. I look at it like a toolbox I have; I know certain habits and rituals I can do that help me release anxiety and feel the joy. It's not a one-size-fits-all. There's not one thing I can do, but I know a few things that help me."
She stays in tune with experiencing high levels of stress, admitting it adds nothing positive to her body. So, what does the star do to lower anxiety? Anything that works. It may be breathing exercises, listening to music, dancing it out, going out for a swim, or just about any activity that releases the negative energy.
Related: Lindsey Vonn's Workout And "Chin Drip" Challenge Are Rock Solid
She's a major fan of hiking, working out, and going for walks with the pups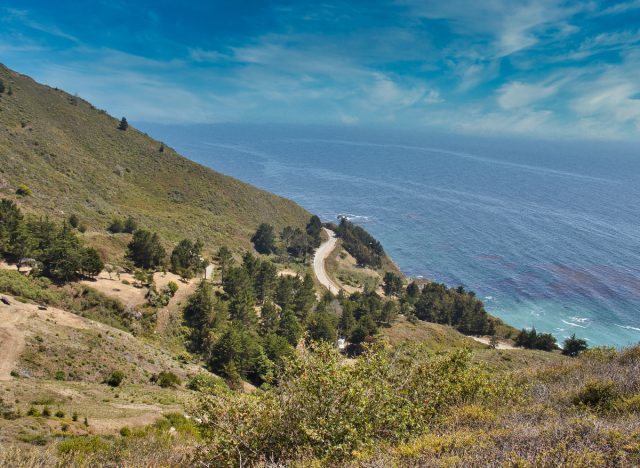 The actress continues with some of her secret habits for self-care, including mood boosters. Dewan believes in doing things that make her feel like her best self, such as taking sea salt baths to relax. She tells New Beauty she enjoys beauty rituals, and whatever "gets me out of my head and into my body." She does that by exercising, hiking, walking the pups, and spending time in the great outdoors.
Related: Healthy Habits Jane Fonda Swears By To Stay Young And Strong
She loves working retinol, face oils, and red light into her skincare regimen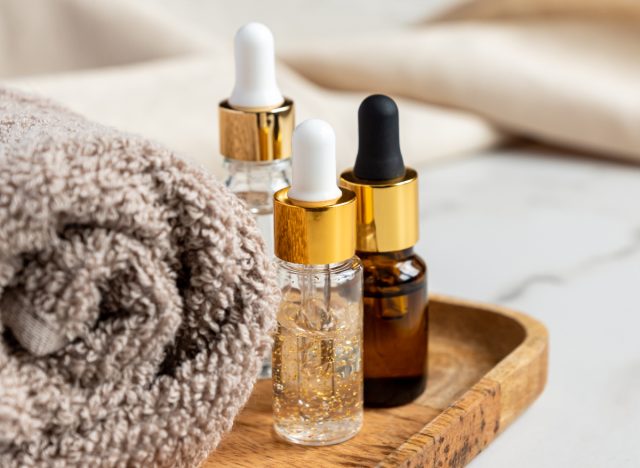 Dewan also reveals she's returned to the basics as far as her skincare regimen's concerned, telling New Beauty she never goes to sleep without a good face wash and applying retinol pads from Dr. Lancer. The star's routine? She cleanses, exfoliates, and then applies retinol and face oils that contain argan or rosehip oil, because her skin tends to be dry. The moisturizer/sunscreen she uses is by Rosen.6254a4d1642c605c54bf1cab17d50f1e
"I am a total beauty junkie, and I've always called myself a frustrated aesthetician. If there's an oil, I've tried it. If there's a facial, I've done it. I love all that kind of stuff," she says.
Another habit Dewan has adopted? Using a red light, which she turns on while applying makeup. It's a feel-good, relaxing, and energizing step that's great for anti-aging, collagen, and getting deep into the skin's layers.
She has the best advice on being a mom, and she places family on a pedestal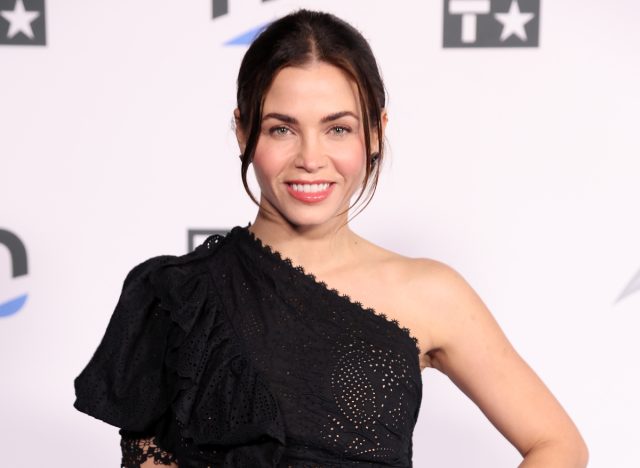 The mom of two also has some inspiring advice on being a mother. "Kids download you," she recently told E! News. "They watch you more than they learn from you and what you tell them, they download. What they see you do and your actions and how you speak about yourself, how you speak about other people, is all informing their own view of themselves in the world. And that was pretty life-changing to me and I changed my perspective in that way."
Dewan places her family on a pedestal, previously writing this inspiring caption on Instagram: "My family that is my everything. The work that i love and get to share with all of you. Also, remembering the inner strength i have been shown, especially over these past few years, and loving myself extra hard."
Alexa Mellardo
Alexa is the Mind + Body Deputy Editor of Eat This, Not That!, overseeing the M+B channel and delivering compelling fitness, wellness, and self-care topics to readers.
Read more about Alexa