The #1 Worst Restaurant Behavior That Will Doom a First Date, New Data Says
Here are six restaurant fouls that will kill a blossoming romance fast.
Food is often at the heart of dating. Many first meetings in person are at restaurants. And actually, you can learn a lot about a person from their behavior at a restaurant. From what they eat and their table manners to how they treat the staff—and whether or not they keep their cell phone off the table.
A study conducted by OnePoll on behalf of meal kit company, HelloFresh, put together some amazing stats about food and romance. The study polled 2,000 coupled-up Americans on how food and cooking influence their relationships and found that 79% believe good food is key to making or breaking a relationship. In fact, the ability to cook was found to be one of the most important traits a prospective partner could have. Additionally, 43% reported that they would end a relationship if their partner turned out to be a bad cook.
But before getting back to the kitchen, even the food at the first-date restaurant can have implications on the outcome of the relationship. Here's an eye-opening look at how bad restaurant behavior can end the first date, from the least to most offensive faux pas. Plus, skip these 8 Worst Fast-Food Burgers to Stay Away From Right Now.
26% – Having too many cocktails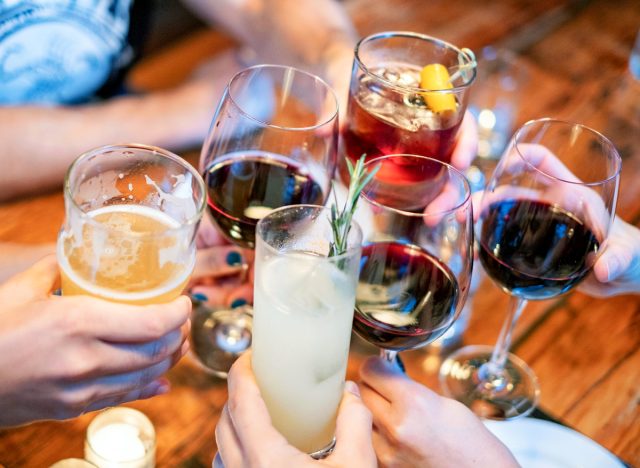 Listen up ladies and gents, if you want to make a good first impression, keep the drinking to a minimum. Twenty-six percent of respondents are judging how much you drink. As we learned from And Just Like That…, no one wants to end up with vomit on their shoes at the end of a first date.
27% – Leaving a miserly tip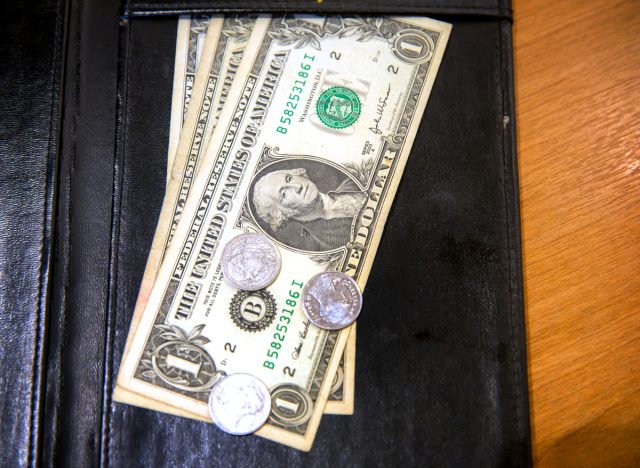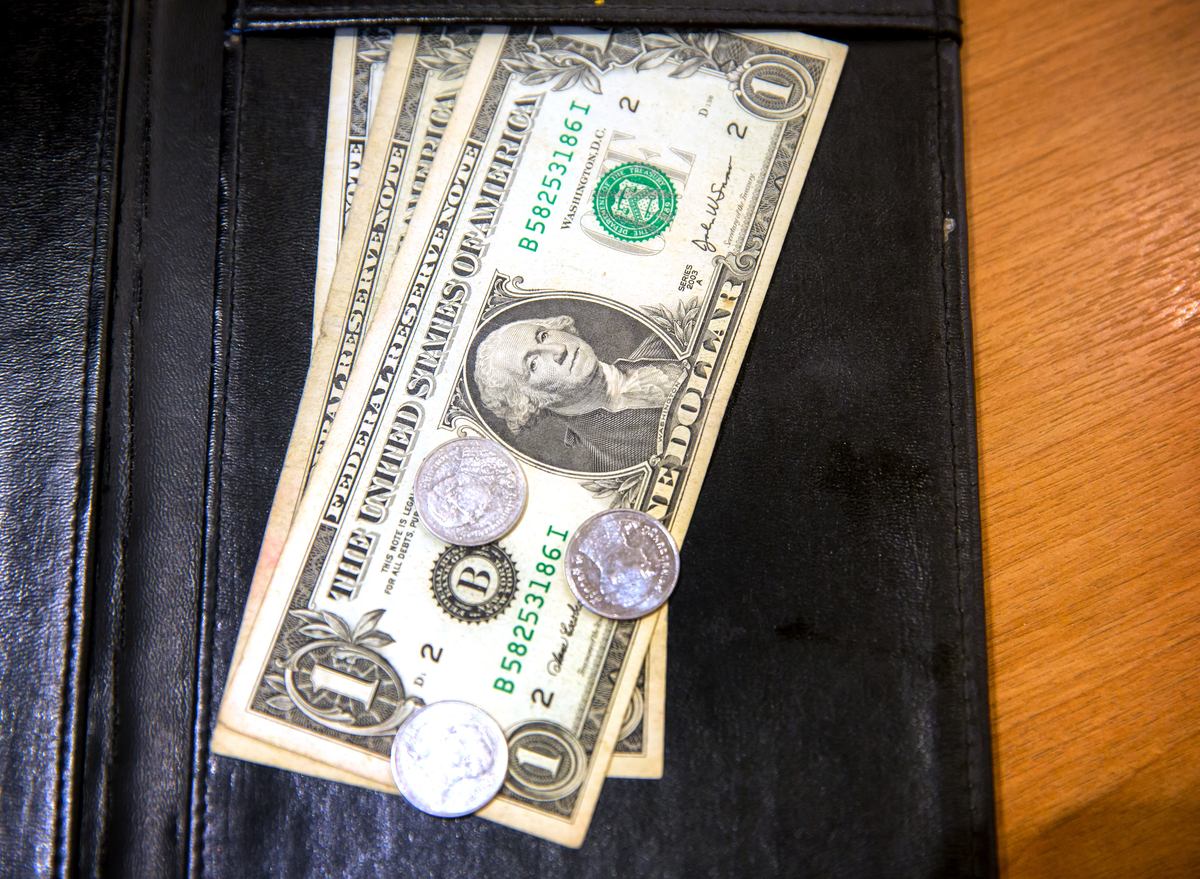 Now more than ever, it's important to reward great service with an equally great tip. The pandemic made eating at restaurants challenging and with staff cuts and turnovers, the restaurant industry needs support to keep churning out amazing experiences. Plus, a good tip will impress your date!
47% – Snagging a fry off your date's plate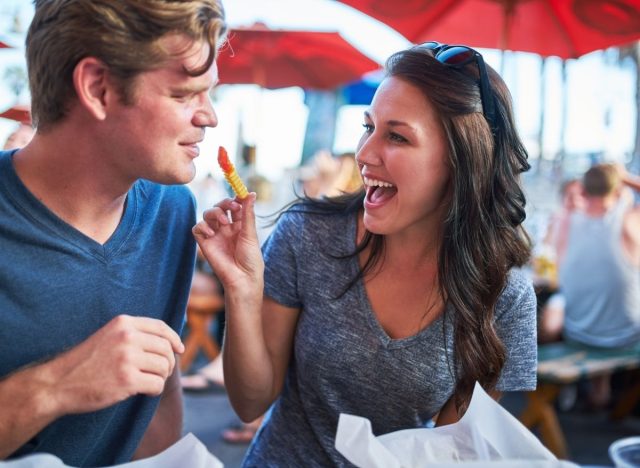 This might be okay with your husband, but don't attempt this flagrant foul on the first date. Forty-seven percent do not want to share their food without being asked.6254a4d1642c605c54bf1cab17d50f1e
52% – Chewing with your mouth open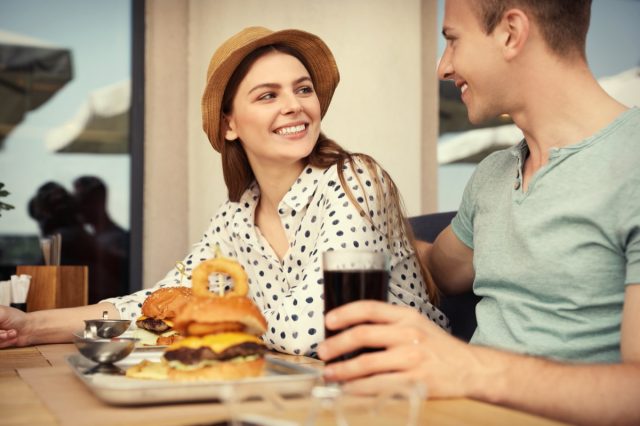 Take small bites and finish them before speaking. Did your mother teach you nothing?!
RELATED: These Are the Most Embarrassing Food Habits in America, Survey Finds
56% – Being rude to the staff
Again, these people are working hard and kitchen slow-downs and mistakes happen. Cut your server some slack and be friendly. Enjoy the time you have to get to know a new person.
65% – Choosing a bad restaurant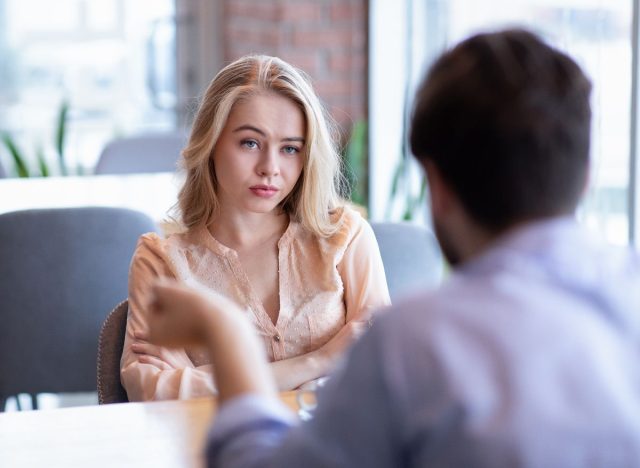 No shade to the fast-food industry, but White Castle and McD's are not the places for a first date. Sixty-five percent of respondents said it will reflect poorly on the date if the food is not good, so choose wisely. The upside? Seventy-two percentt will reflect favorably on the date if the food is good. It just so happens that we've got a great list of The Most Romantic Restaurants in Every State for you to consider.
Here are some other great restaurants to try:
The Best Steakhouse in Every State
The Best Seafood Restaurant in Every State