What It Really Costs to Eat at the World's 50 Best Restaurants
How does one night at a legendary restaurant stack up to a month of groceries?
This week, the highly anticipated annual list of The World's 50 Best Restaurants, conducted by a panel of more than 1,000 culinary experts and sponsored by S.Pellegrino & Acqua Panna, officially dropped. While the industry is abuzz with the news of which establishments made the list, we've been left wondering how much it would actually cost you to eat at one of the world's newly-crowned "top 10" restaurants.
To find out, we went to each of these restaurants' websites to see what people are paying these days for a once-in-a-lifetime dining experience. Keep in mind, the average American family spends between $314 to $500+ a month on groceries, depending on what region they live in, according to Business Insider. How does one night at a legendary restaurant stack up? Read on, then consult our handy list of The Best Restaurant for Cheap Eats in Every State.
Note: There are no U.S. restaurants in the top 10, so we will first give you a glimpse of the cost on this side of the pond and then move on to a count down of the top 10 restaurants.
Alinea – Chicago, Illinois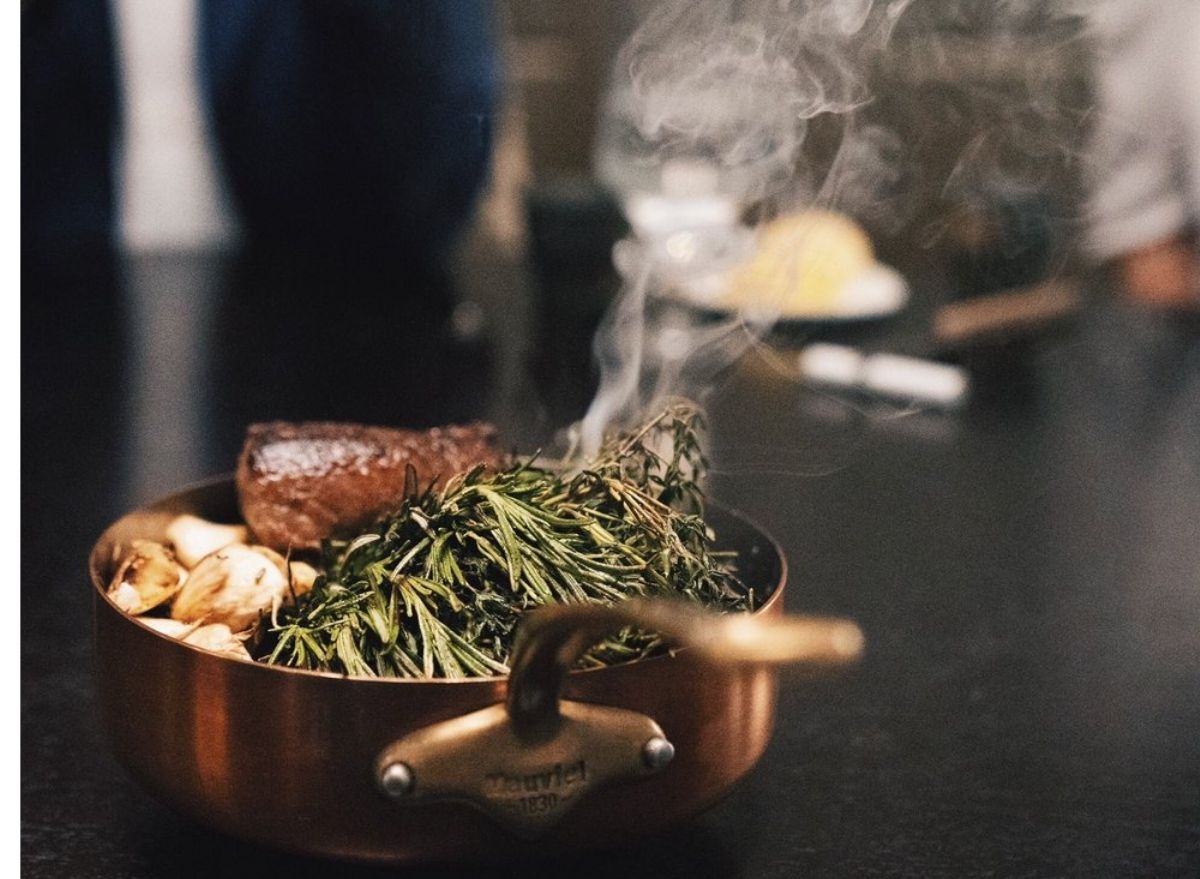 Alinea is Chef Grant Achatz's flagship restaurant in Chicago. The tasting menus are multi-sensory experiences. Alinea offers three tasting experiences in The Salon starting at $275, The Gallery starting at $385, and the uber experience at The Alinea Kitchen Table beginning at $425. A 20% service charge and tax are added at the time of purchase. Meaning: It will cost a party of 4 in The Salon about $1650 depending on the date and time chosen.
For more food news and tips on what to cook next, sign up for our newsletter.
Chef's Table at Brooklyn Fare – New York, New York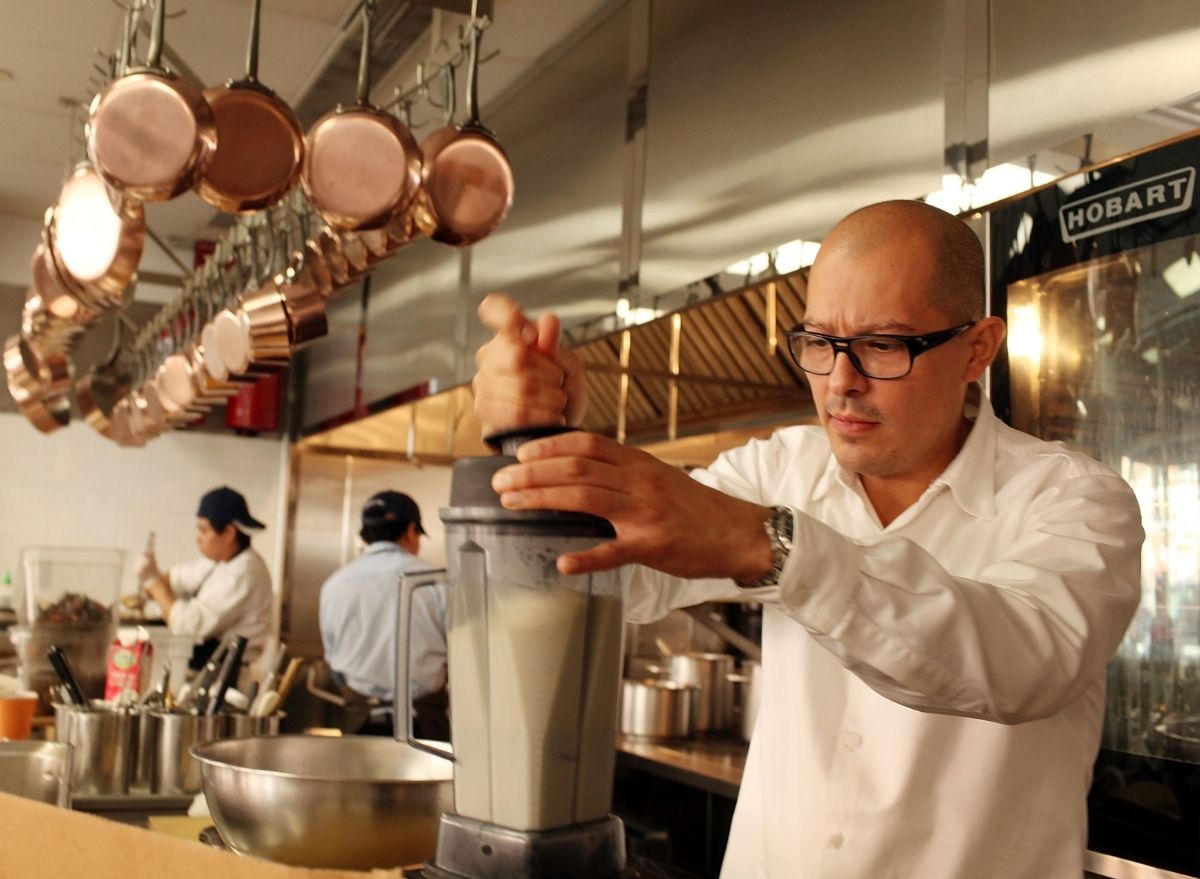 For $395 (plus tax and gratuity), you can get a Japanese-French fusion experience like no other at Chef César Ramirez's Chef's Table at Brooklyn Fare. As the menu is primarily seafood, they cannot accommodate guests with seafood allergies, vegetarian, or vegan diets.
Atelier Crenn – San Francisco, California
Go on a 14-course experience with Chef Dominique Crenn at her flagship restaurant in San Francisco. The regular tasting menu is $395-$465 per person, plus added beverages. Anyone in the mood for a Champagne tasting for $350?6254a4d1642c605c54bf1cab17d50f1e
Le Bernardin – New York, New York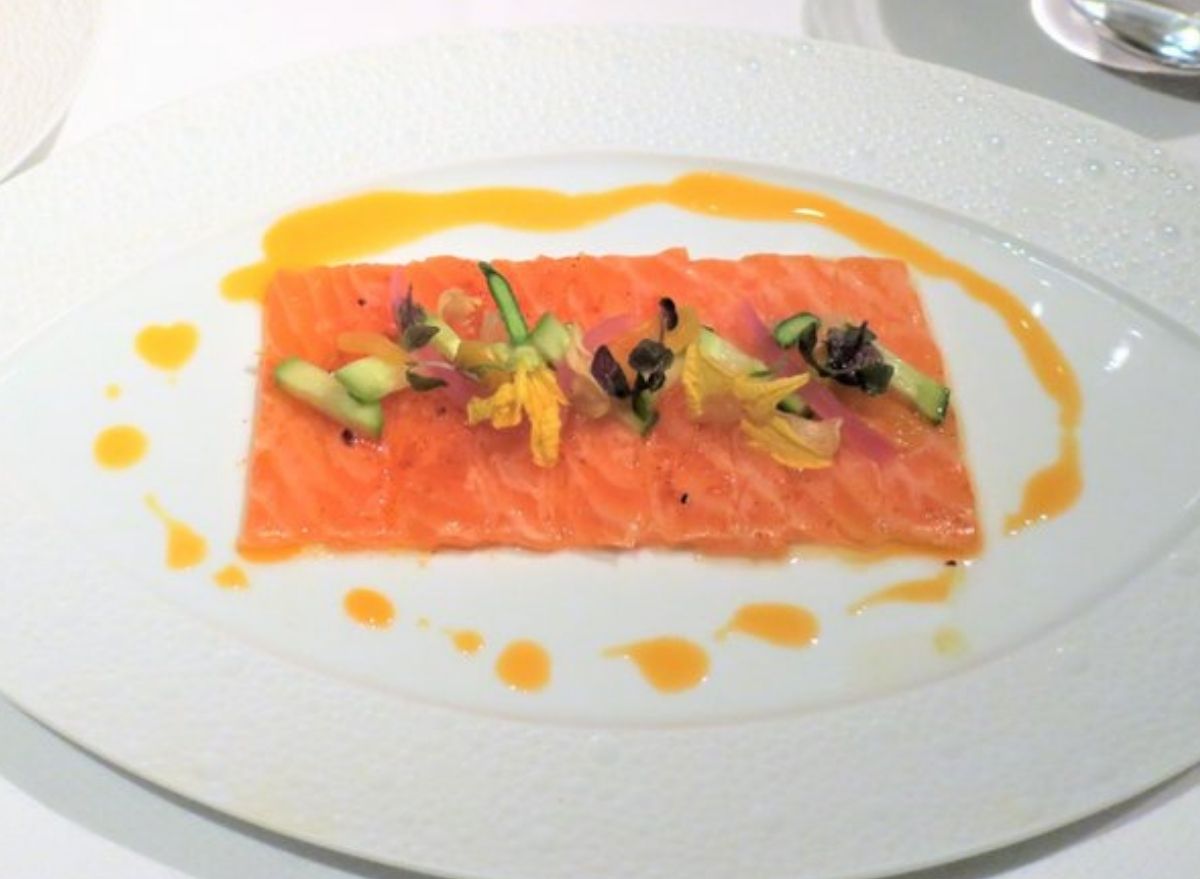 One of the most well-known and regarded seafood restaurants in the world, Le Bernardin's value deal is the $115 lunch tasting. But if you're ready to shell out some cash, the Dinner Tasting is a 4-course meal for $185, a vegetarian tasting is a surprising $220, and the ultimate Chef's Tasting is $280—or $430 with wine pairings.
Atomix – New York, New York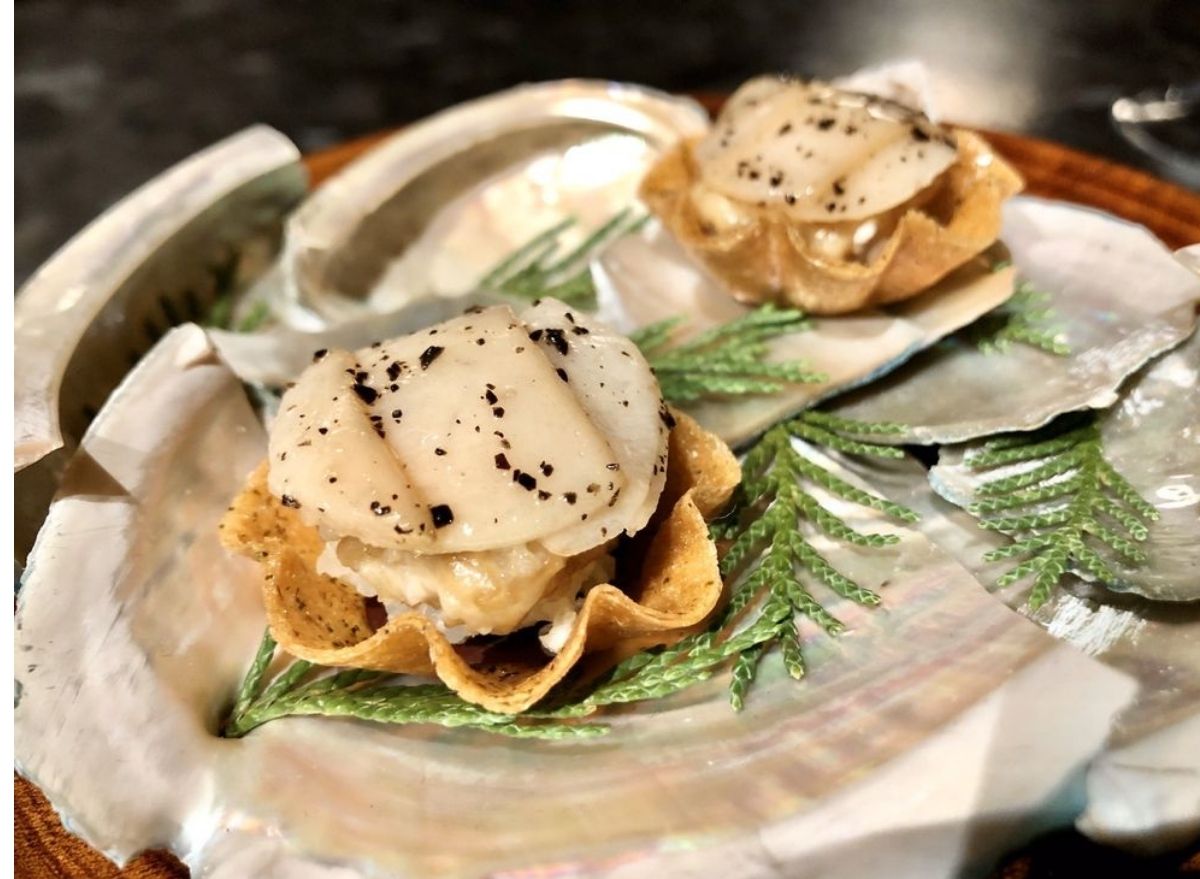 Dinner at Atomix is an intimate experience at a U-shaped table that looks directly into the kitchen, where Chef Junghyun showcases a tasting menu "inspired by Korean traditions and technique." Expect to pay $270, if you can snag a reservation. Alternatively, take a look at Atoboy, his first restaurant for Korean-inspired cuisine with a lower price tag. FYI, ato is the Korean word for gift.
SingleThread – Healdsburg, California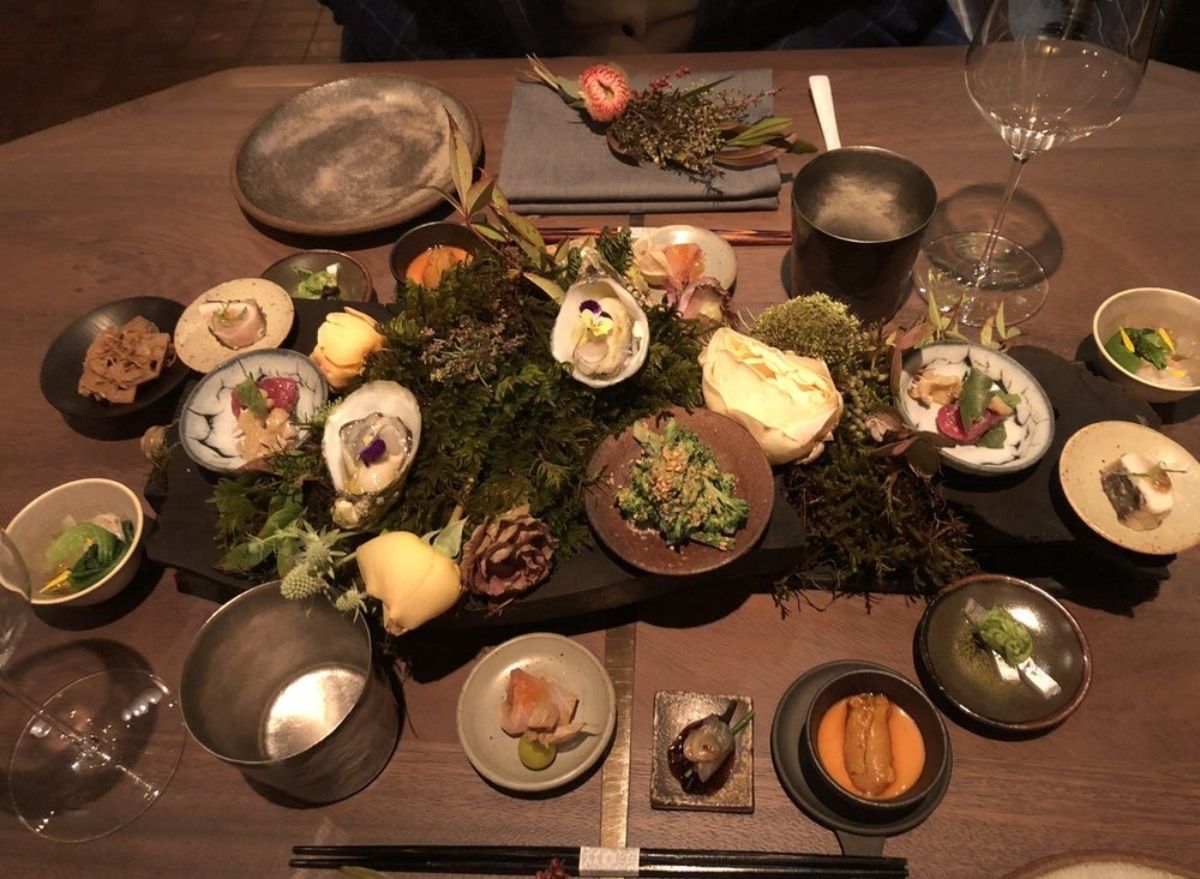 Healdsburg, California is about an hour north of San Francisco. SingleThread offers a 10-course tasting experience that combines Japanese flavors with seasonal Northern California influence. It's $375 per person without tax and tip.
RELATED: The Best Red Wines to Buy Right Now, Say Experts
Benu – San Francisco, California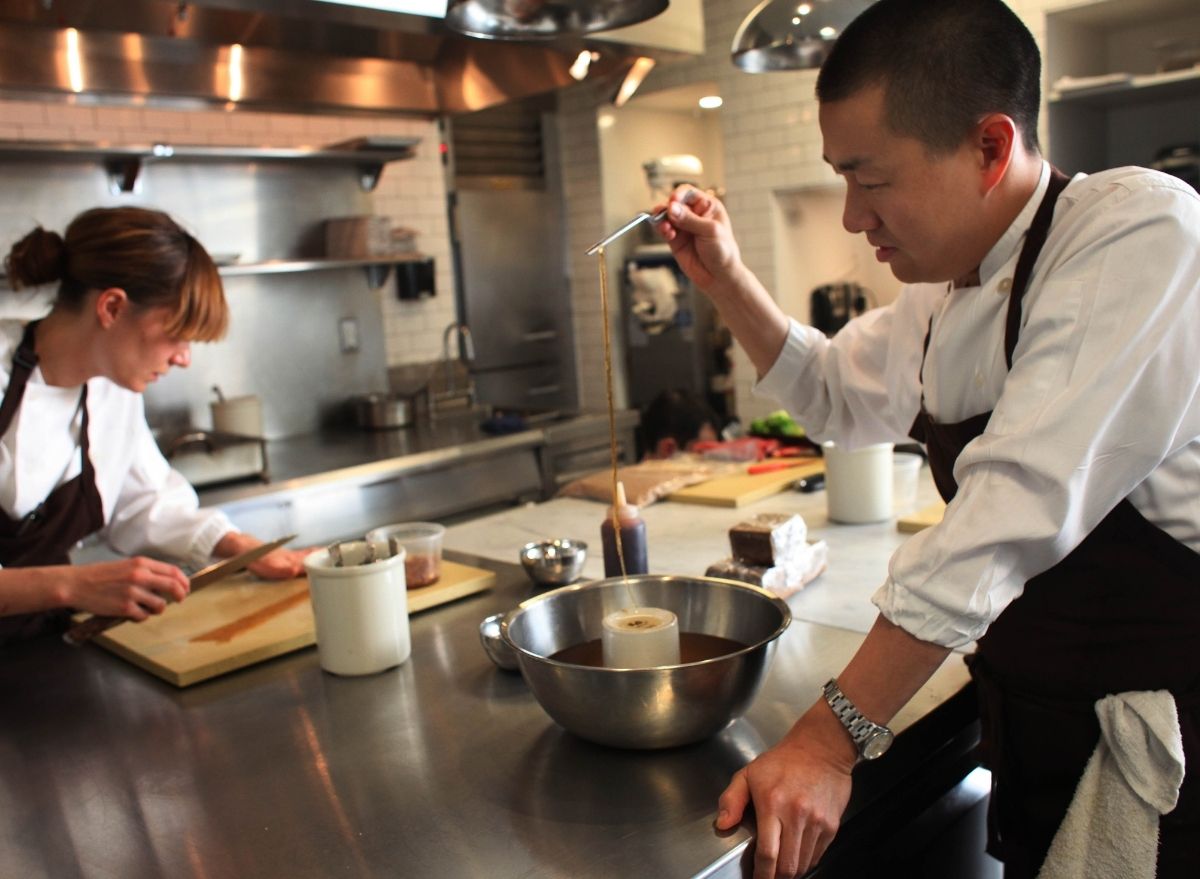 Dinner at Benu, described as having Korean and Cantonese influence with Western technique, will set you back $350. If you've been before, however, the restaurant will design a brand new experience for you.
Cosme – New York, New York
Cosme is an upscale Mexican restaurant in Manhattan and the highest-ranked restaurant in the U.S. on this list. Entrees start at $30, so experiencing the #22 restaurant in the world is certainly achievable. The Corn Husk Meringue dessert is worth a try for one of the most unique desserts you'll ever have, and the drinks are perfection.
The Chairman – Hong Kong, China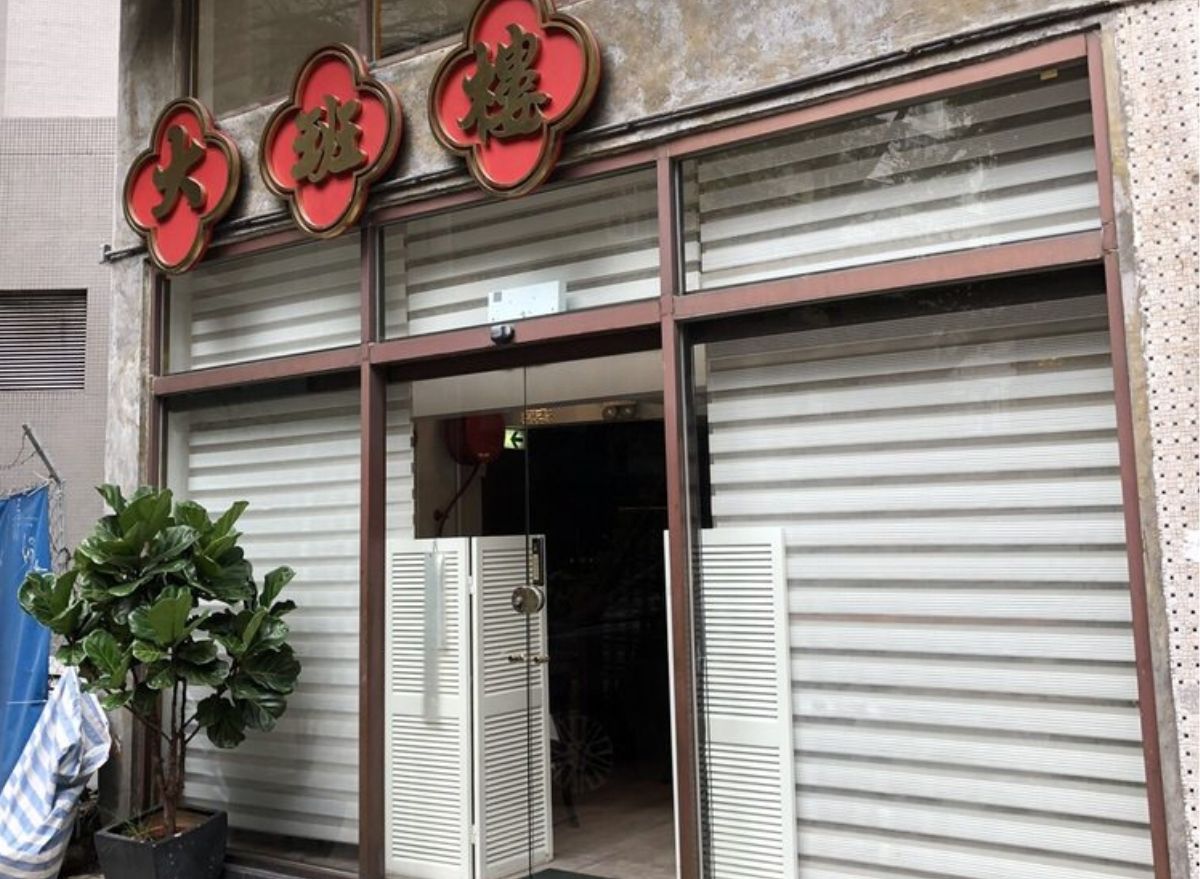 At the #10 restaurant on this list, guests will experience Cantonese cuisine as they never have before. But, take a breath before you read how much it costs, because it's a doozy… Dinner at The Chairman starts at $828 per person.
Pujol – Mexico City, Mexico
Prices are not on the Pujol website, but a review sets the cost of the 10-course Omakase menu at about $170 with or without alcohol. They also offer a Tasting menu which looks to be about $130, unless prices have changed for 2021. With each menu, you get their signature mole, which has been aged 1,000 days!
Dinner at Odette includes two offerings: a 6-course menu for $365 or 8 courses for $398. Lunch starts at $248 for 6 courses. Call ahead, and the pastry team will even make a cake for you starting at $65! If you don't show for dinner, you'll pay a fee of $250, which they donate to charity.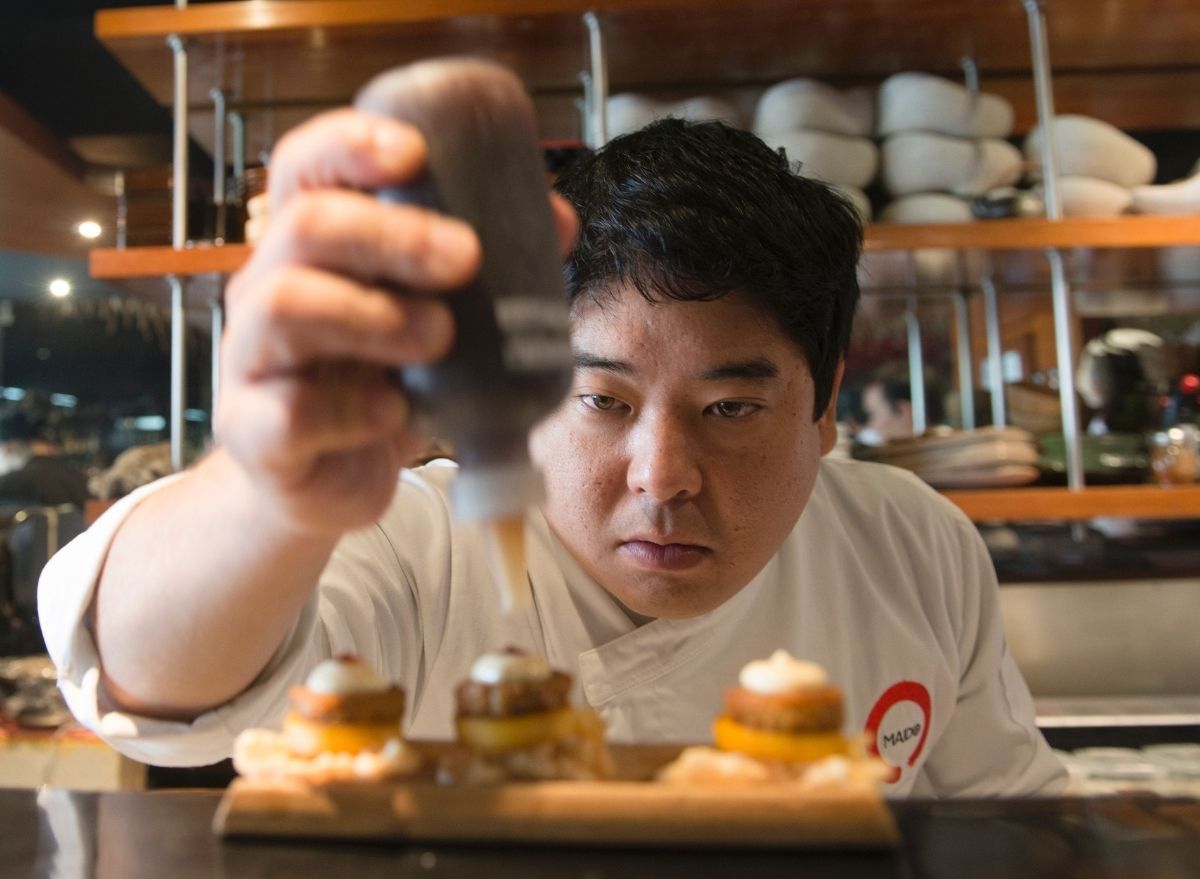 At Maido, guests will experience a blend of Peruvian and Japanese cuisine starting at $410 (a veggie experience is $350). If you add wine pairings, the cost is $665. Peru and Japan are both known for the freshest seafood and high-end beef—like super-luxurious Wagyu—so we'd suggest springing for the traditional experience.
Frantzén – Stockholm, Sweden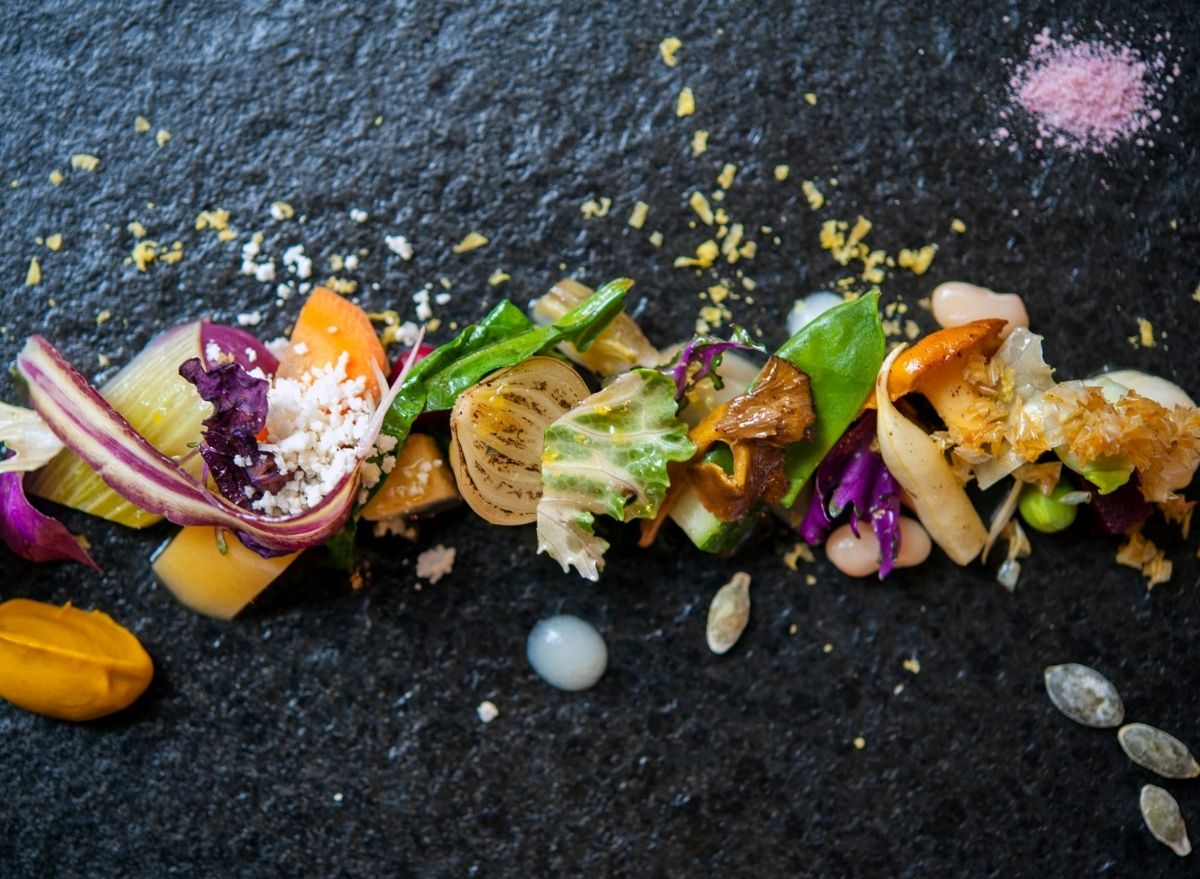 The food at Frantzén is described as a unique blend of Nordic tradition with "Asian notes." To get this experience, be prepared to shell out $433 per person.
Disfrutar – Barcelona, Spain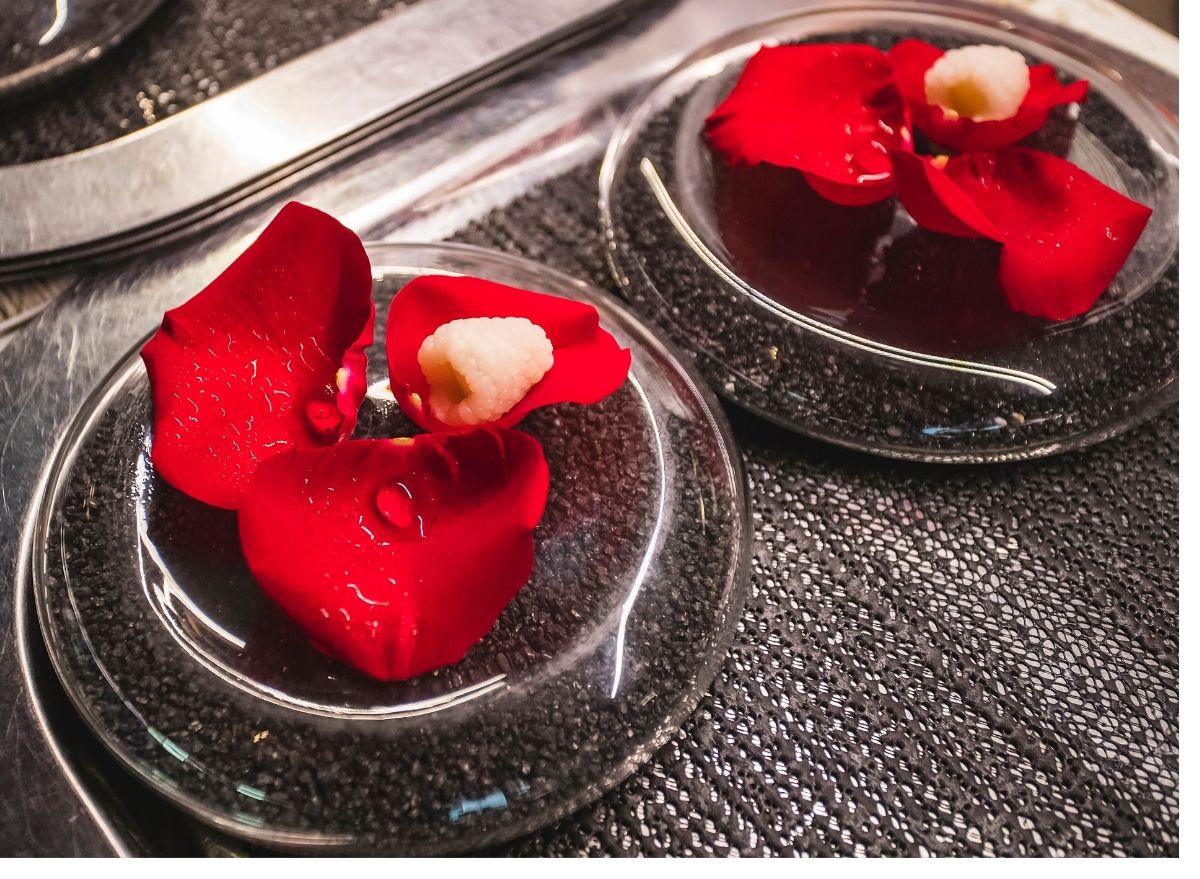 You can enjoy dinner at Disfrutar by choosing one of their four tasting menus, starting at $190 and going up to $240. You can expect "a thrilling rapid-fire, roller-coaster ride of a dining experience."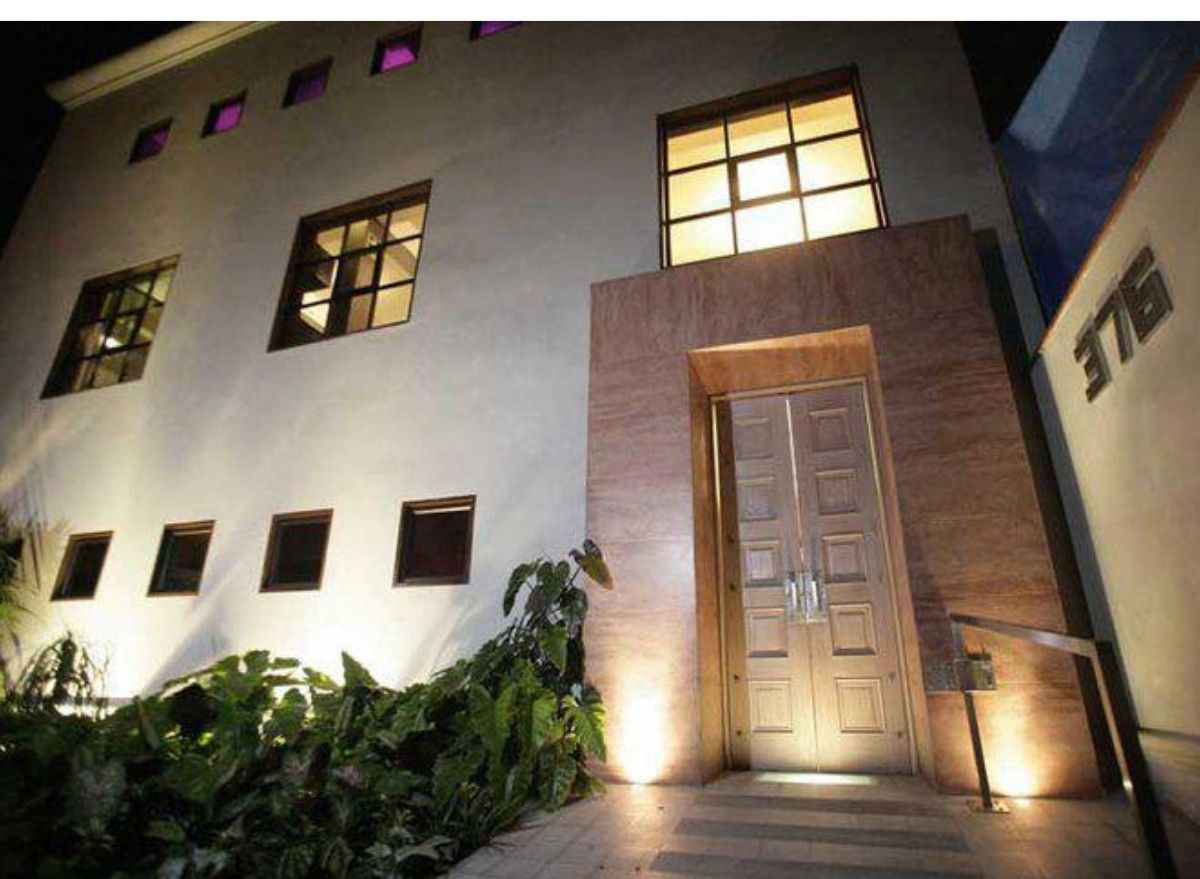 Dinner at Central starts at around $114, which is a steal compared to some of the other restaurants on this list. Even their most luxurious experience comes out to $140. Wine pairings start at $60.
Asador Etxebarri -Atxondo, Spain
Dinner at Asador Etxebarri in Spain will set you back $240, which includes tip, but not beverages.
Geranium – Copenhagen, Denmark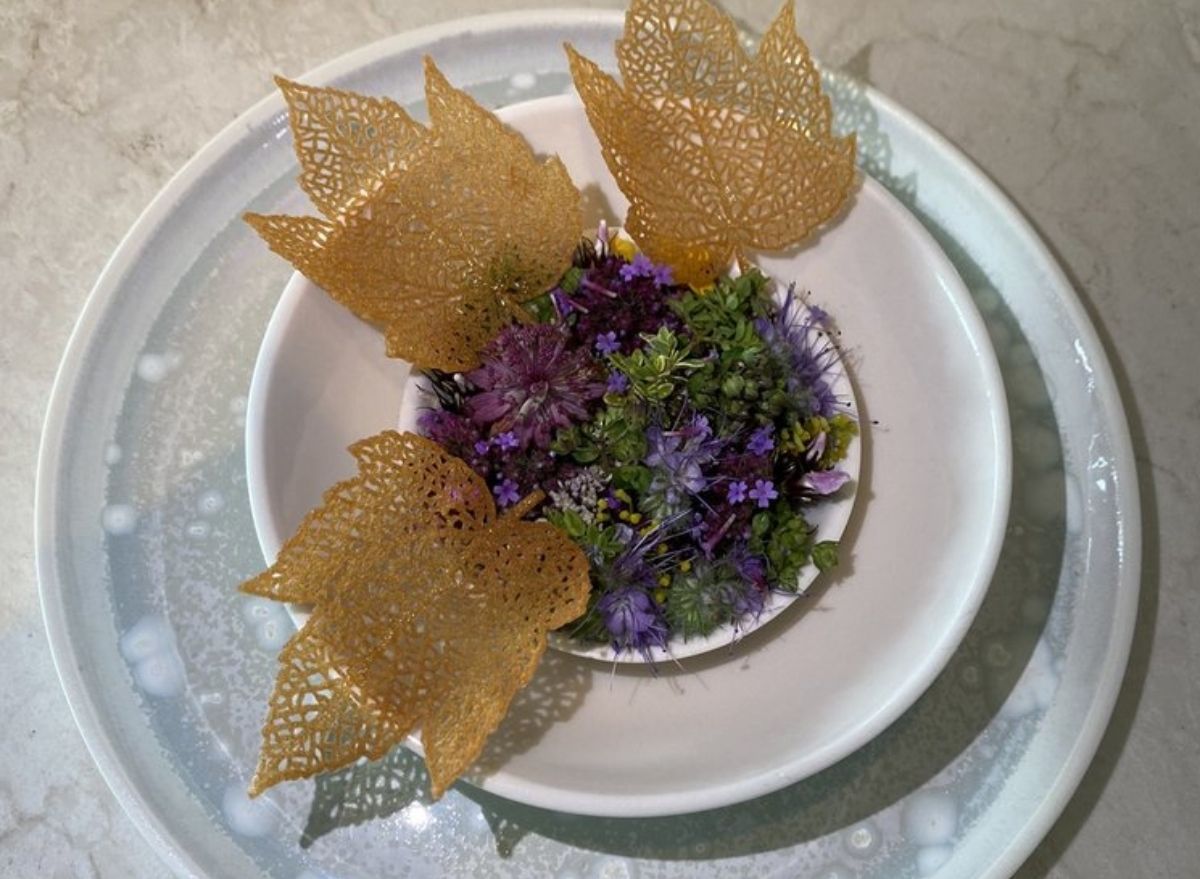 Geranium is right down the road from Noma (see below), in case you want to grab lunch in one and then head over to the other for dinner. Dinner at Geranium will cost about the same as at Noma, $435 per person, but you can add in the "Rare and Unique" wine experience for $16,000. Yes, for real. Lunch starts at $280.
Noma – Copenhagen, Denmark
Dinner at the #1 restaurant in the world will set you back $435 per person for the traditional tasting menu. If you want a curated wine-pairing experience, tack on another $280 or so. You can opt for the juice pairing for an additional $155. Bon appétit!
Read more:
How to Make Restaurant-Level Salsa with 5 Ingredients
The Unhealthiest Restaurant in Every State
The Most Popular Pizza Chain in Every State, New Data Shows