Zoë Kravitz Just Revealed Her Past Eating and Mental Health Struggles 
The "Batman" star shared her thoughts on playing Catwoman and divulged some personal hardships.
We're all dying to see the long-anticipated Batman movie that follows up Christopher Nolan's trilogy–especially Zoë Kravitz's role as Catwoman/Selena Kyle. If you've kept up with the star through Divergent and Big Little Lies, you might recall from her Harper's Bazaar interview that she takes good care of her body with a vegan diet, chai teas, and daily workouts all on her own, no trainer needed anymore. But there's one thing that you may not know about Zoë's health and fitness journey.
In a brand-new Glamour UK interview, the Batman star shared her thoughts on female empowerment, mental health, and her experience playing Catwoman. "It's really exciting to have a true three-dimensional female character in a male-dominated film franchise," Zoë said.
Related: 16 Celebs Share How They Make Their Morning Oatmeal
Although Zoë feels proud of her Catwoman performance as it relates to female power, her time in the film industry has not been without struggle. There is immense pressure in Hollywood for women to live up to body and beauty standards.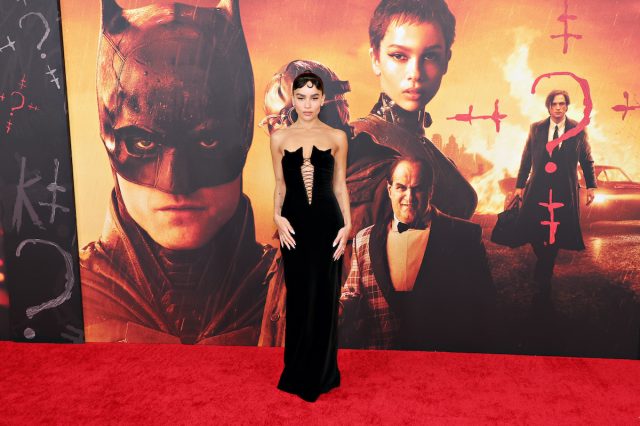 "Everyone has their own journey. I've struggled myself with, you know, eating disorders, and pressure to look a certain way. And, you know, I've found a really wonderful balance in terms of, you know, putting my mental health and my body first, and I can't perform if I don't have fuel and if I don't feel well," Zoë shared.6254a4d1642c605c54bf1cab17d50f1e
It's hard to imagine a woman as stunning as Zoë had eating disorders, but appearance can often be deceiving. Celebs are not above the same body anxieties that affect us. But Zoë overcame her past struggles by prioritizing her health–your daily reminder to put yourself first! The star realized that she did best work when she gave her body the nutrients that it needed.
Playing a role such as Catwoman, that has such a long precedent for body expectations, must have been challenging for Zoë's balance. However, the star has learned a lot about not letting societal expectations overtake her healthy eating and fitness habits.
"I tried to be as healthy as I could in terms of the physicality of it and wanting to be in shape and wanting to feel good, but also wanting to, you know, make sure I was being healthy," Zoë said.
There's a fine line between intentionally living healthy and overdoing it to meet body standards. And Zoë knows how to prevent herself from crossing that line again.
The best advice to take away from Zoë's interview? Focus on yourself: listen to your body and develop a sustainable balance.
Want to learn more about celebs' secret health tips? Check out Kim Kardashian Just Shared This Healthy Habit.
Mia Salas
Mia is a freelance writer for several publications and a soon-to-be graduate from Princeton University with a degree in English.
Read more about Mia