15 Old-Fashioned Burger Chains You'll Never See Again
Who remembers ordering a Big Barney, or the Super Shef?
Before the time of golden arches and paper burger crowns, the United States had a plethora of options when it came to old-fashioned burger chains. From simple takeout spots to drive-in restaurants, there were plenty of options when it came to grabbing a simple burger and fries. Unfortunately, many of these chains either transformed into other businesses, were bought out by larger corporations, or just closed altogether. While these beloved restaurants may never see the light of day ever again, they continue to live in the hearts of many Americans around the country.
Take a trip down memory lane with us as we reminisce about some of the classic old-fashioned burger chains that customers used to love. Then, for even more nostalgia, check out our list of What a McDonald's Big Mac Cost the Year You Were Born.
Serving signature menu items like the Big Shef and Super Shef hamburgers, Burger Chef was a fast-growing chain that expanded into 1,050 locations in just under 20 years. Starting in 1954, this Indianapolis-based burger company was part of the General Foods Corporation and eventually sold to the wonder of Hardee's in 1982, and officially closed all of its locations by 1996.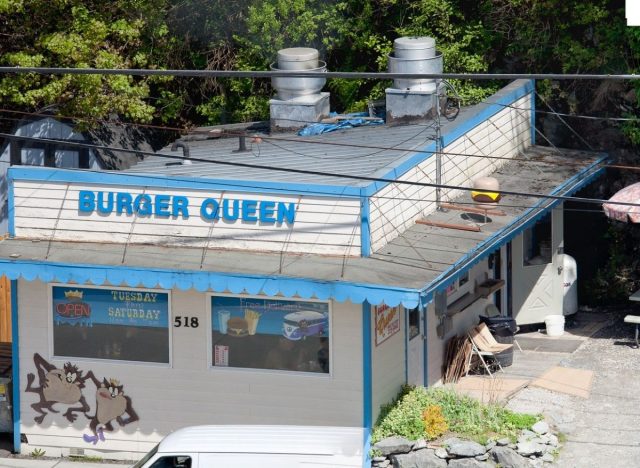 Before the Dairy Queen, there was the Burger Queen—a fast-food burger chain that eventually formed into Druther's restaurant. The chain lived by its original name in 1956, and while the name does speak for itself, Burger Queen Fried Chicken was actually one of the more popular menu items at the time. When the restaurant eventually evolved into Druther's in 1981, customers were welcomed by mascot Queenie Bee and many more menu options including breakfast, salads, friends, chicken dinners, and more.6254a4d1642c605c54bf1cab17d50f1e
In 1990, Druther's International Inc. became a Territory Operator for Dairy Queen and eventually converted many Druther's restaurants into DQ locations, leaving the Burger Queen legacy in the dust. Now, there is only one Druther's left, located in Campbellsville, Kentucky.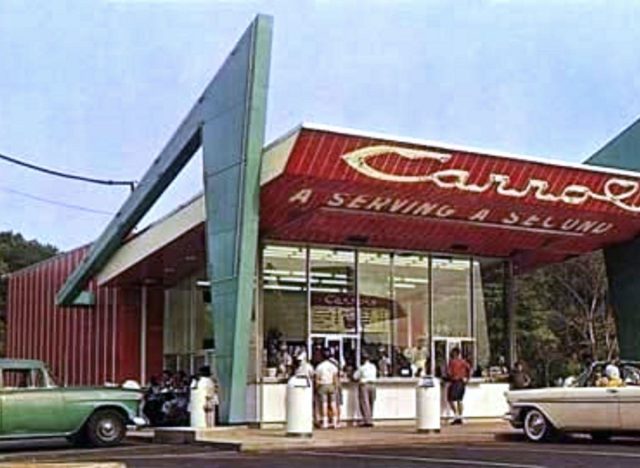 You may not be as familiar with Carrol's, but you likely have heard of the company's prime operating business—Burger King. Before BK's rise to fame, Carrol's sold hamburgers at 15 cents a pop in 1960, slowly evolving into a drive-in restaurant franchise with over 150 locations. When Carrol's entered into business with Burger King in 1975, many restaurants were converted within a five-year period. While Carrol's restaurants are no longer a booming business, the company operates over 1,000 Burger King and Popeye locations.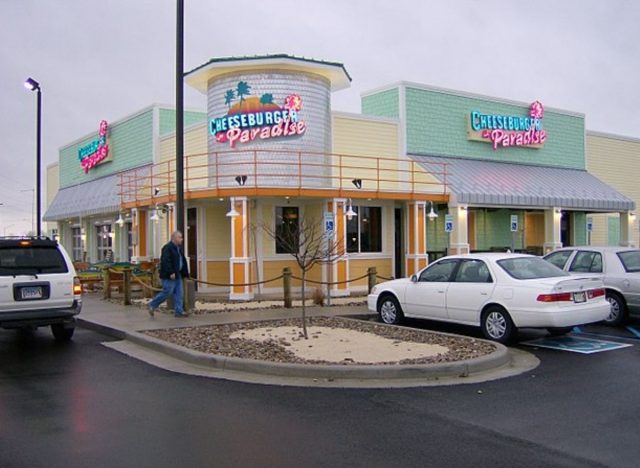 Compared to many other old-fashioned burger chains, Cheeseburger in Paradise joined pretty late in the game. Opening in 2002 and closing in 2020, this Florida-based fast-food chain started as a partnership with American musician Jimmy Buffet and OSI Restaurant Partners, named after one of the singer's famous songs. However, the chain is not to be confused with a different Cheeseburger in Paradise—a restaurant in Lahaina, Hawaii that is not affiliated with Buffet's creation and operates under the Cheeseburger Restaurants chain.
Healthy foodies would have found D'Lites to be, well, a delight! Known for selling nutrition-focused meals, this chain served burgers with lean beef, high-fiber buns, and low-calorie cheese. They even sold frozen yogurt! The chain was operating over 100 restaurants by 1985, but after filing for Chapter 11 Bankruptcy, by 1987 the company sold 90% of its locations to Hardee's and soon rebranded.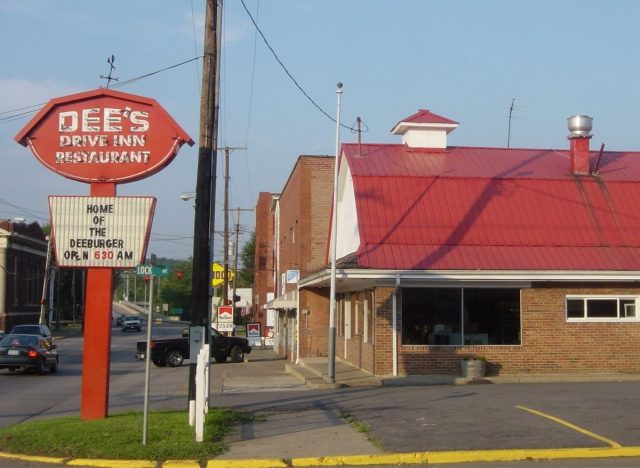 As early as the 1920s, Dee Frederick Anderson was well known around the University of Utah for selling delectable burgers at the Ute Hamburger Shop. In 1932, Anderson opened up his first restaurant and drive-in, serving burgers, hot dogs, apple turnovers, french fries, and soft drinks to over 2,500 customers every day. The company soon expanded to 53 different restaurants and drive-in locations by the 1960s, but by the 70s, Anderson sold off all Dee's Drive Inn locations to none other than Hardee's.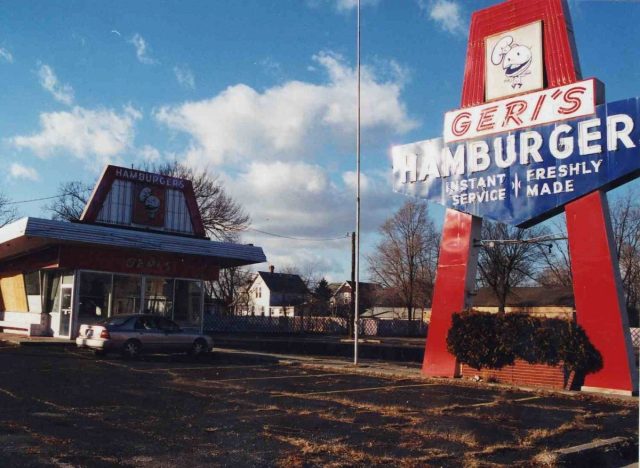 If you ever ordered from a Geri's in the 1960s and found the service to be strikingly similar to McDonald's, there's a good reason—the chain was started by a former vice president of the golden arches. Geared to be a takeout-only spot, Geri's Hamburgers offered limited table seating to customers in the early days. The chain was smaller than most, with only 13 operating locations by 1980 in northern Illinois and southern Wisconsin, but the company eventually folded. The last Geri's location closed in 1999—although there was some hope of bringing back the beloved chain in 2002.
With the encouraging slogan to "buy 'em by the bag," this burger restaurant chain took off after originally opening its doors in Louisville, Kentucky in 1927. The chain expanded to almost 50 locations in the surrounding areas of Kentucky, Maryland, Virginia, and Washington D.C. The chain's castle-like design was remarkably alike to the designs of White Castle burger chains, but eventually closed its last location in 2008.
Known as Florida's very first fast-food drive-in, Milligan's was a hot commodity in Jacksonville dating back to 1942, selling over 450,000 beefy burgers in its first year of business. In the years that followed, power couple Elmer B. and Dorothy Hair Milligan opened up 16 locations and sold over 5 million burgers annually, selling a "sackful"—a dozen burgers—for just $1.00.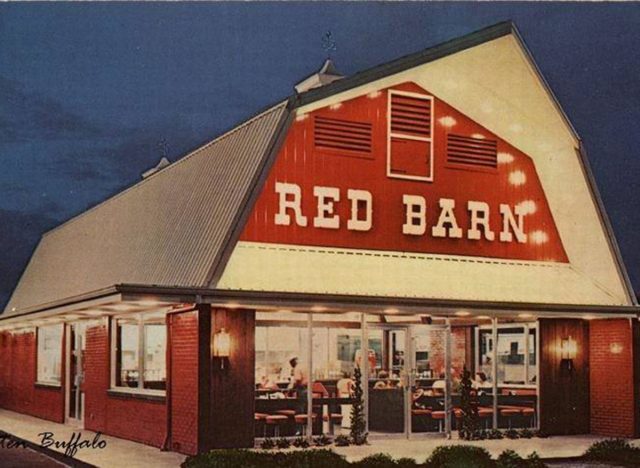 The barns may not have always been red, but the Red Barn chain was certainly well known, with over 300 locations in 19 states in the 1970s. Their most beloved menu items included the Big Barney—a burger that predates the Big Mac, yet is pretty similar—as well as the Barnbuster, closely resembling the Whopper. Patrons were also familiar with their mascots Hamburger Hungry, Chicken Hungry, and Big Fish Hungry, which were frequently used in franchise commercials.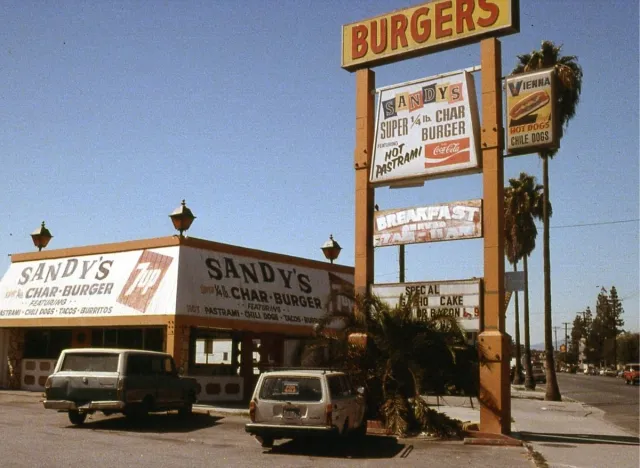 Sandy's—also known as Sandy's Drive-In—was a popular old-fashioned burger chain from Peoria, Illinois. Although the four owners originally set out to expand the McDonald's franchise outside of California, after realizing a high percentage of their profits went to McDonald's, they set out to open their own chain in 1958. The chain was known for selling a 15-cent hamburger, a 20-cent milkshake, and a 10-cent bag of fries. This chain was yet another that was bought out by Hardee's, who purchased the entire enterprise in 1971.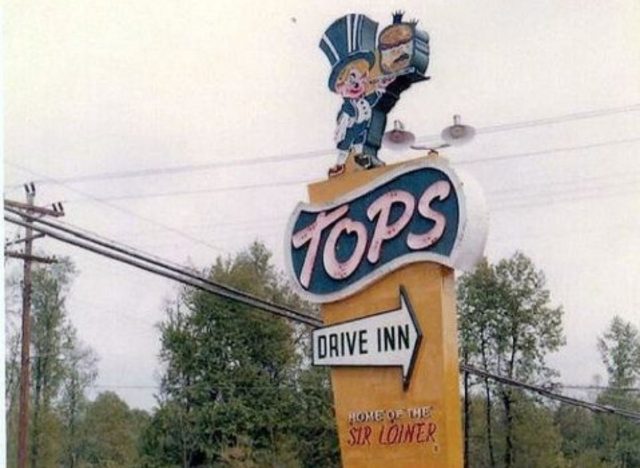 1953 was the year of drive-in restaurants. Sonic had its start, as well as Tops Drive-Inn—a restaurant dedicated to selling the classic combo of hamburgers, milkshakes, and fries. Tops Drive-Inn was one of the many that benefited from the increasing popularity of automobile ownership. They even partnered with Kentucky Fried Chicken to sell KFC in all Washington D.C. locations. Top's eventually merged with Gino's Hamburgers in 1967, which was sold to the Marriott Corporation in 1972 and eventually dissolved.
For 63 years and up to 70 locations within the New York area, Wetson's was known for selling its signature Big W burger and encouraging customers to "buy a bagful" of their tasty 15-cent burgers. Similar to Ronald McDonald, Wetson's also had two clown mascots named Wetty and Sonny. With the onslaught of new McDonald's and Burger King locations in New York, Wetson's eventually merged with Nathon's Famous in 1975, and the corporation is still owned by the hot-dog chain today.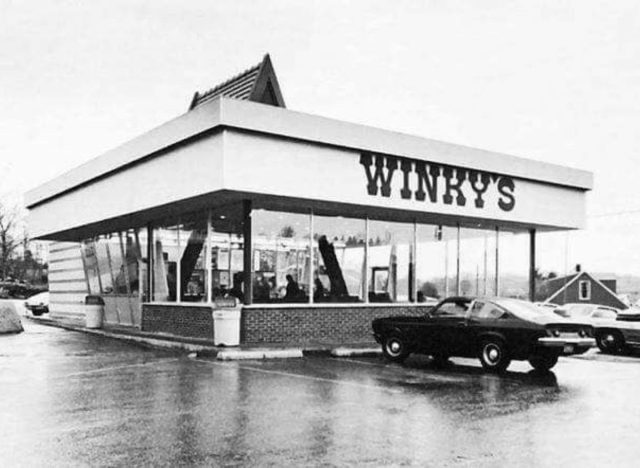 "Winky's Makes You Happy To Be Hungry!" Or at least this was the slogan the popular old-fashioned burger chain tried to convey to customers for 20 years. Starting in 1962, this Pittsburgh-based burger chain was known for selling "fast food cheap" and eventually had up to 42 locations in Pennsylvania, Ohio, and West Virginia. The company, unfortunately, went bankrupt and closed in 1982.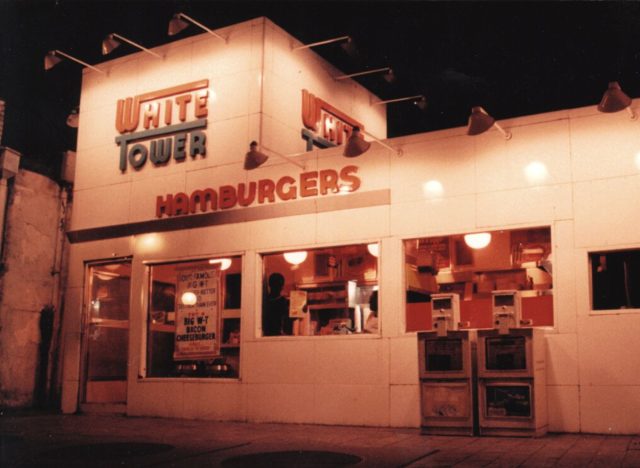 White Tower burger chain has quite a history, coming into existence in 1926, only five years after White Castle. The burger joint was soon branded as a blatant copycat of America's oldest fast-food chain from the very start. Everything from the menu to the name, and even the white fortress-like buildings, was lifted from its Kansas-based role model. The founding father-son duo even hired a former White Castle operator to help them with the business.
With no surprise at all, in the 1930s White Castle successfully sued White Tower and rightfully forced the chain to alter its aesthetic. And while White Tower ended up weathering the storm of the lawsuit, it ended up peaking at 230 locations in the 1950s, operating restaurants all over the East Coast and the Midwest.
After all was said and done, suburban migration ended up being the chain's demise, its last location shuttered in 2004.
A version of this story was originally published in July 2022. It has been updated to include new information.