How to Eat More Plant Protein If You Hate Tofu
Eating more plant protein doesn't mean you have to sacrifice on taste. These mouthwatering snacks and eating hacks won't have you asking, "Where's the beef?"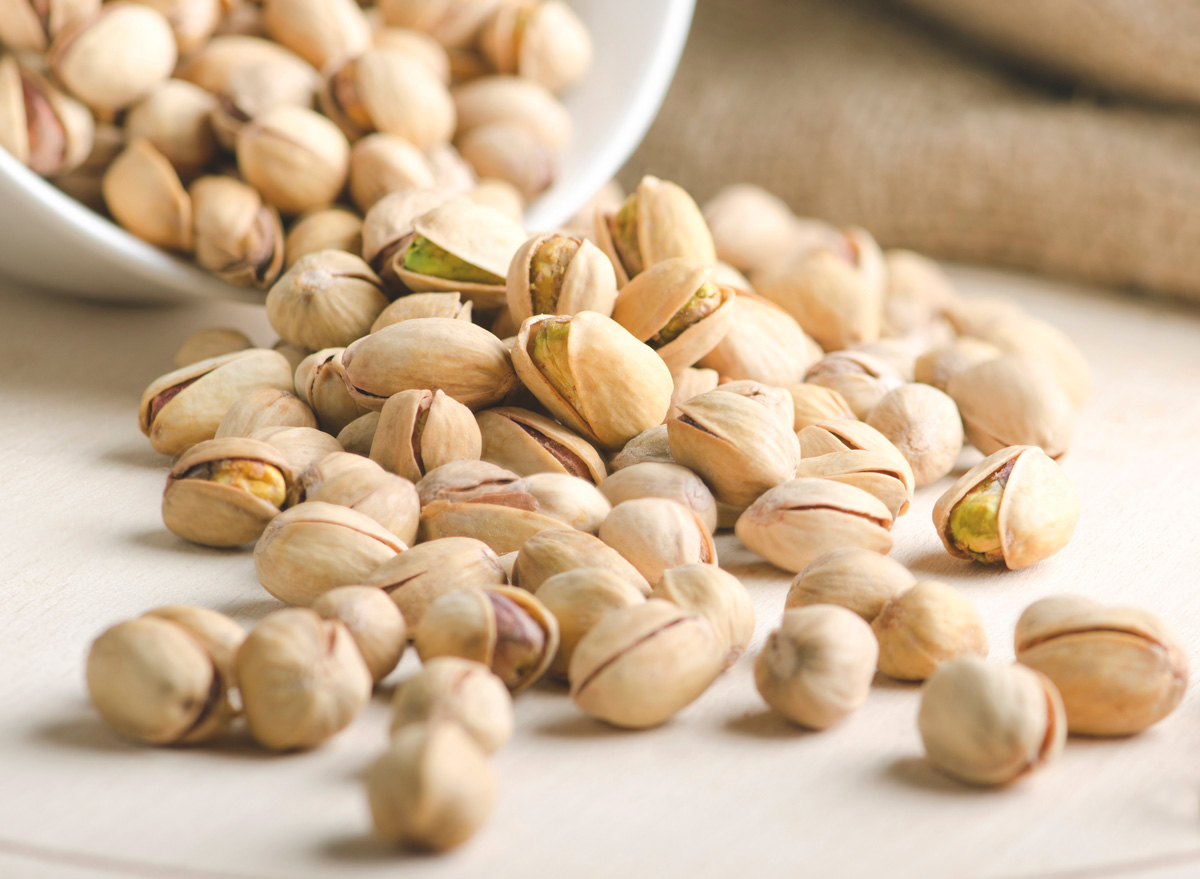 In partnership with Wonderful Pistachios®
Let's all agree that there's only one thing keeping most of us from hopping on the plant-based trend. It's not that plant protein sources are harder to cook (most plant protein already comes ready to eat—no grill required). It's not that plant protein is more expensive (it's often a fraction of the cost of animal protein). And it's not even that plant protein is less convenient. For example, you wouldn't keep roasted chicken in your bag, but you would stash some protein-powered pistachios.
No, the reason why people don't want to try plant protein is that when you think of plant-based protein, a big block of bland, jiggly tofu probably comes to mind. (Which, if we're honest, is certainly not the most appetizing representation of the plant-based diet.)
But don't worry—if you're not ready to hop aboard the tofu train just yet, we're not going to push you. We will, however, encourage you to try any one of the countless easy ways to eat plant protein that taste great, leave you satisfied, and brings multiple benefits.
You'll realize that many of the following protein snacks—from pistachios to roasted chickpeas—aren't just convenient to whip together, but they also may already be a part of your daily diet and you didn't even realize they were they also may already be a part of your daily diet and are protein-powered!
What are the health benefits of eating plant protein?
When it comes to the health benefits of eating plant protein, know that adjusting your diet requires little extra time—or effort. The power of plants is strong, and you don't even have to go full-fledged vegan, vegetarian, says Amy Gorin, MS, RDN, a registered dietitian and the owner of Amy Gorin Nutrition in the New York City area. For example, unlike meat, pistachios are a naturally cholesterol-free snack that is protein-powered and adds fiber to your day. Simply add more plant protein to your daily meals to reap health benefits.
How to eat more plant protein with simple snacks and eating hacks.
Now that you know plant protein is amazing, you probably want to add it to your diet ASAP. To make it easier for you, we put together a list of 5 actually tasty ways to eat more plant protein.
Grab a handful of pistachios.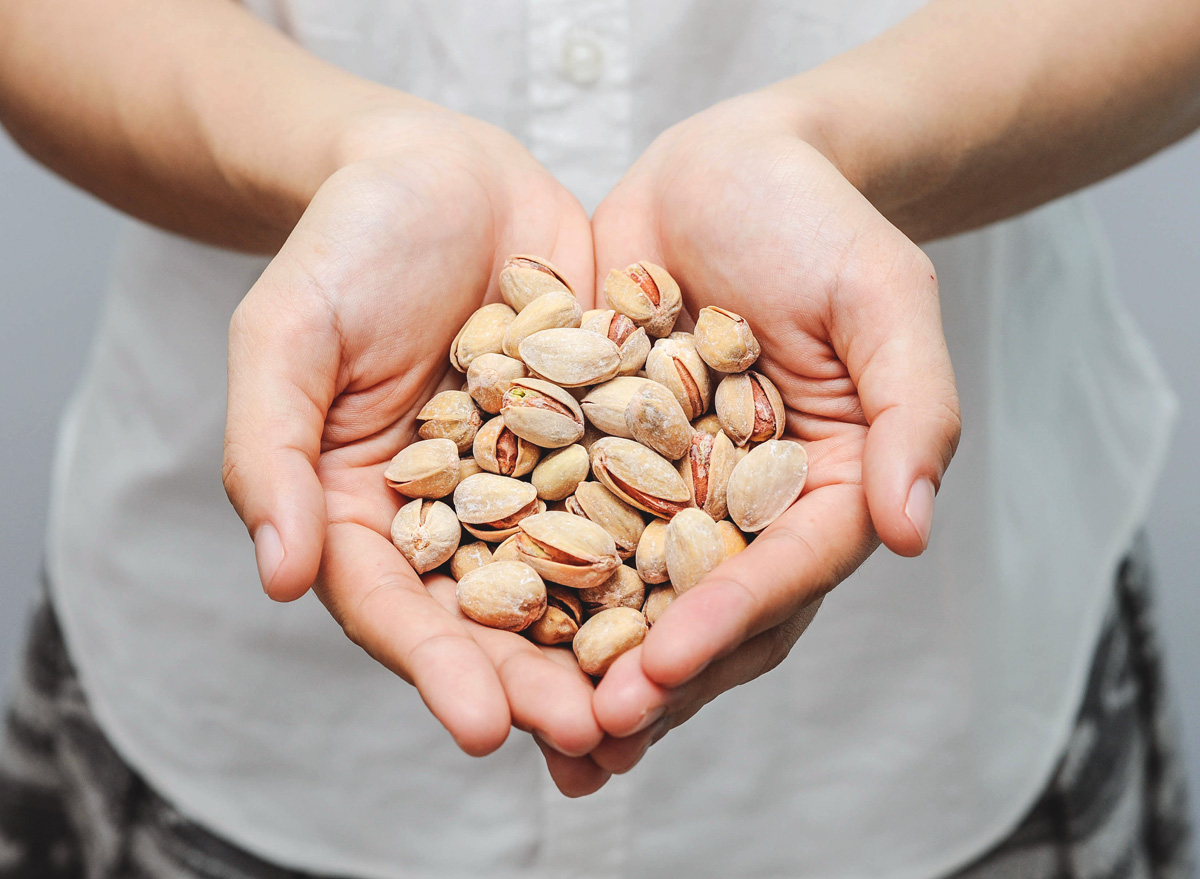 Protein punch: 6 grams per 1 ounce pistachios
For a protein-powered snack option, grab bag of Wonderful Pistachios. If you've been focusing on being more mindful when you eat, pistachios are a perfect choice. Pistachios are known for their protein power, fiber, and better-for-you unsaturated fats for a combination that may help keep you feeling fuller longer.
Toast a slice of whole-grain bread, smear on some PB, and top with pistachios and strawberries.
Protein punch: 13 grams of protein for 1 slice of bread with 2 tablespoons of peanut butter, 1/5 ounce of pistachios, and 2 sliced strawberries
You can't go wrong with a piece of toast and some creamy peanut butter. When you top your toast with pistachios and strawberries, you're adding even more protein, healthy fats, and fiber.
Drink a plant-based protein smoothie.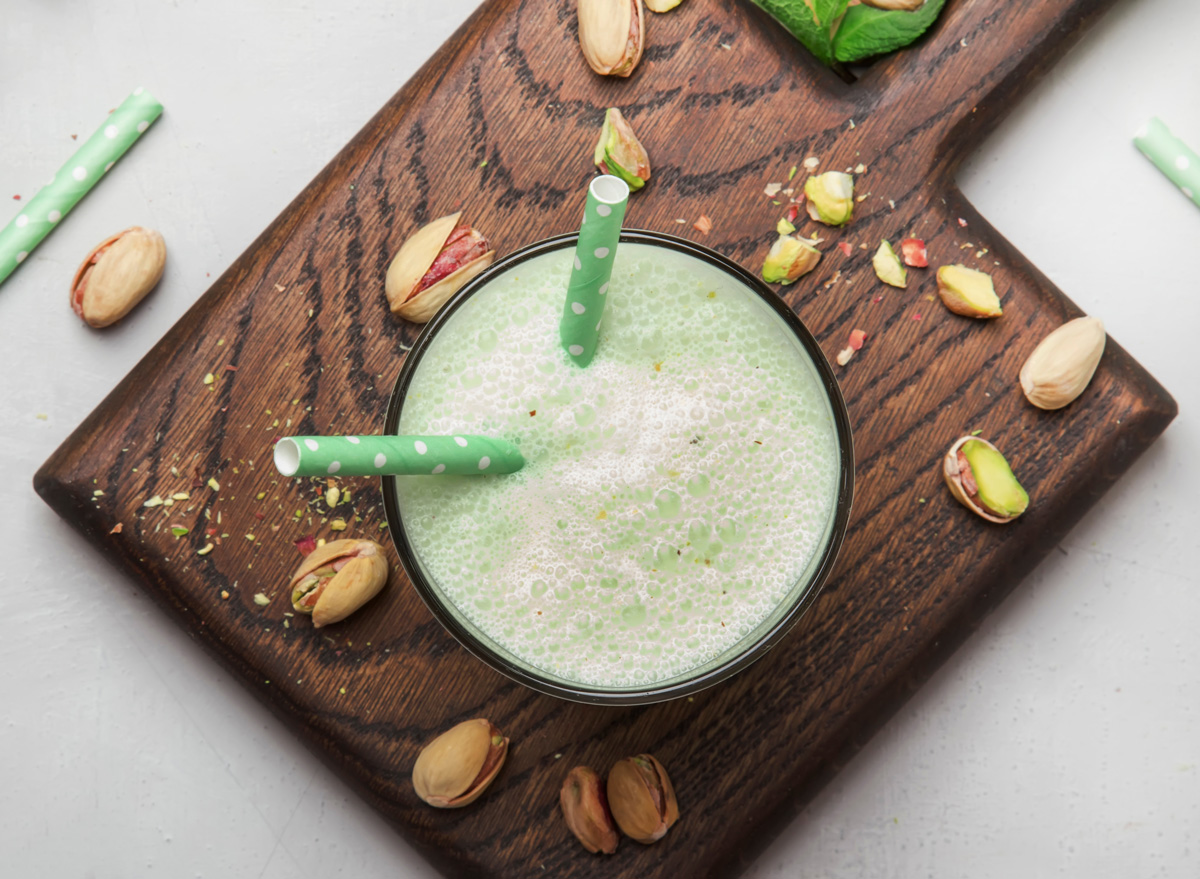 Protein punch: 14 grams when made with 1/2 ounce pistachios, 1/4 cup of chickpeas, 1 cup of unsweetened pea milk
One of the easiest ways to eat more plant protein is to regularly consume a protein-powered smoothie. And you needn't invest in a protein powder. It's possible to reap all the benefits by using natural, whole food, plant-based sources.6254a4d1642c605c54bf1cab17d50f1e
One of our favorite ways to boost the protein content of our smoothies is by adding pistachios and chickpeas. For an added protein boost, just throw in some Wonderful Pistachio No Shells into your concoction. Flavor-wise, they'll go with pretty much anything. Our go-to recipe is 1/2 ounce pistachios, 1/4 cup of chickpeas, 1 cup of plant-based pea milk, 1 frozen banana, and 1 soaked Medjool date.
Make pistachio protein balls.
Protein punch: 6 grams of protein per ball
Even your more indulgent snacks can be filled with plant protein. Gorin recommends making a batch of protein balls using simple, wholesome ingredients, like pistachios. You can make energy balls entirely of protein-powered pistachios, dates, oats, a little vanilla extract, and cocoa powder. This medley is the perfect blend of satiating plant protein, fiber, and healthy fats, according to Gorin. The bag of Wonderful Pistachios in your pantry supplies the protein in this snack—6 grams per 1 ounce—and they just so happen to also add a nice pop of color.
Make a vegan power bowl.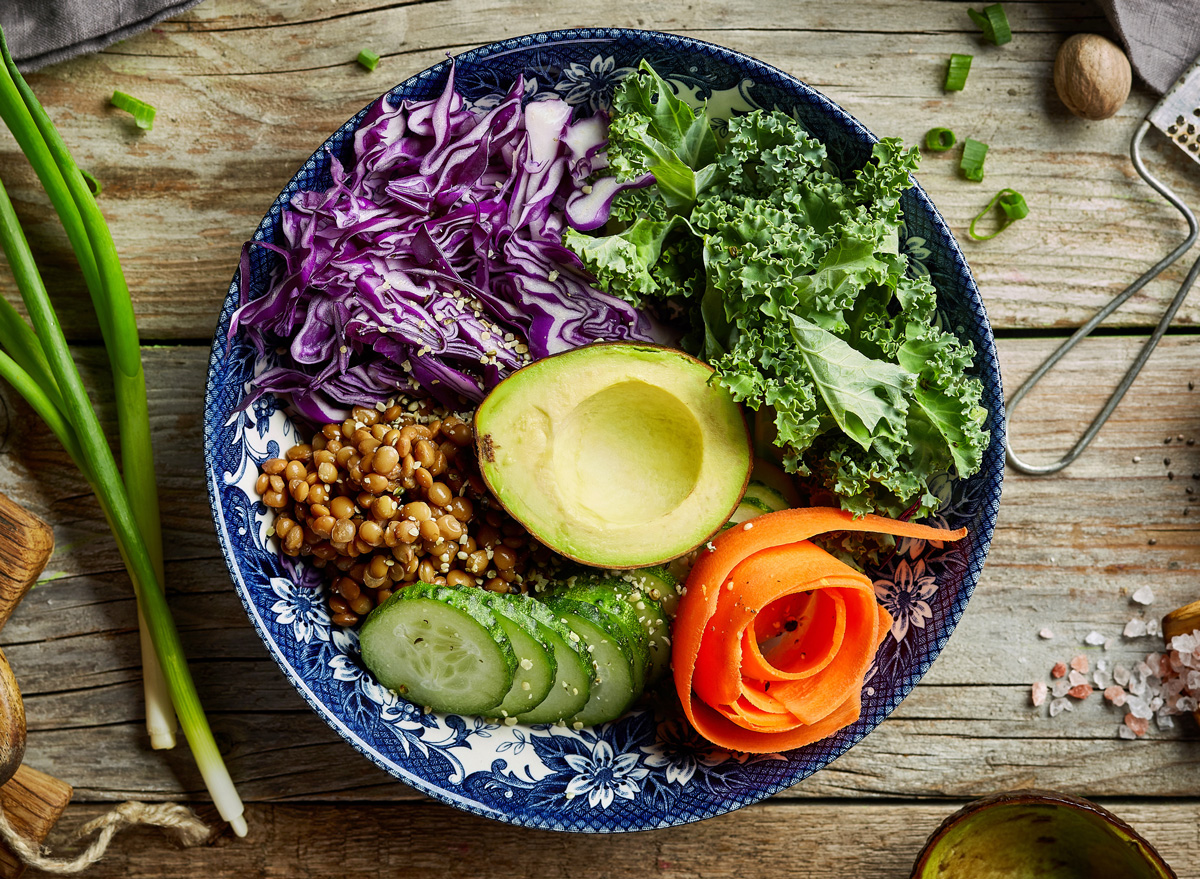 Protein punch: 13 grams (1/4 cup kidney beans, 1 ounce pistachios, 1/2 cup quinoa)
You don't need to make anything fancy or complicated for a healthy power bowl. "I love to combine kidney beans and quinoa—both plant protein sources—with avocado and grilled veggies," Gorin says. And if you really want a nutrient boost, sprinkle some Wonderful Pistachios No Shells on top for a protein-powered crunch.
End Article