Popular Foods With More Sugar Than Ice Cream, Says Science
These sweet foods give ice cream a run for its money.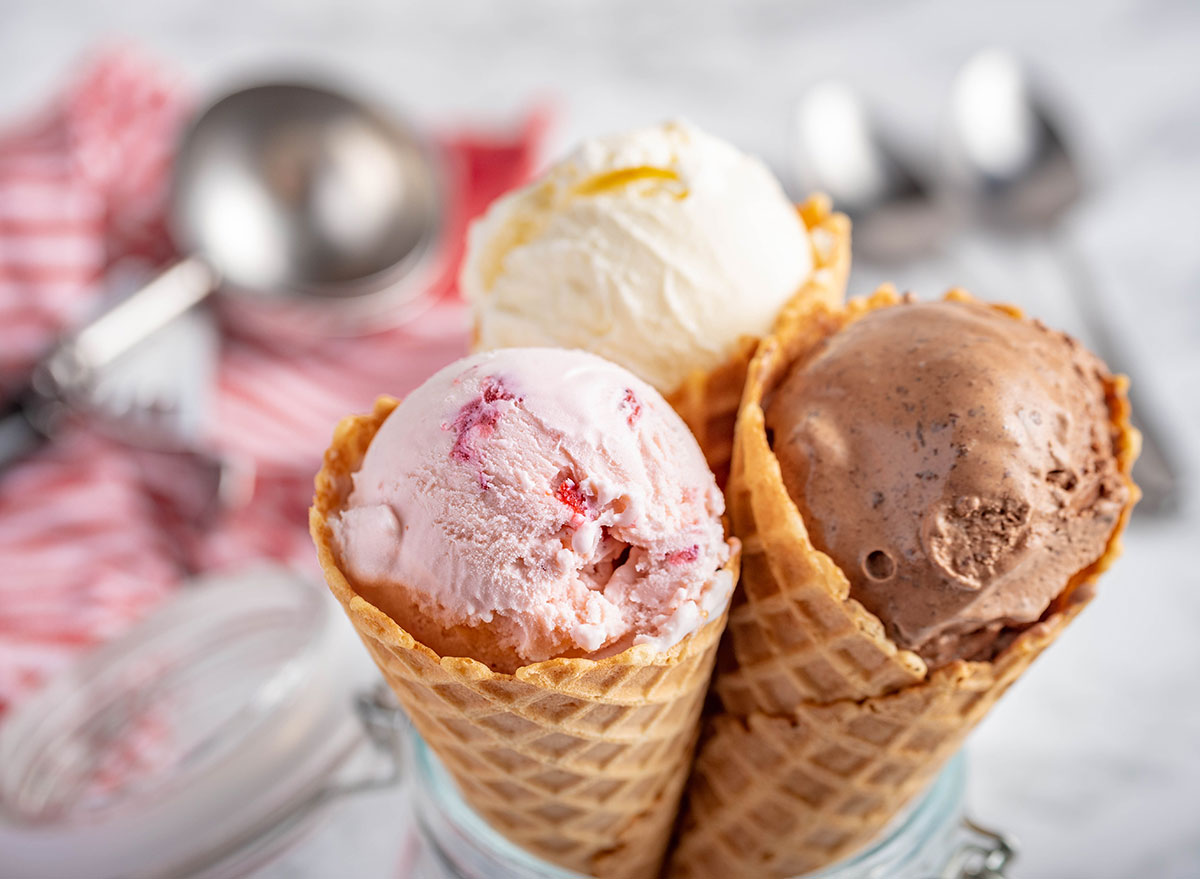 If you thought ice cream was the sugariest thing in your diet, we challenge you to guess again. There are plenty of foods out there that secretly pack a lot of sugar—even more than what's in a serving of sweet ice cream. We're not trying to make you feel bad for eating these foods, though. Instead, we want to make sure you have some perspective on how much sugar you're eating each day so that you can stay on top of your health.
The American Heart Association recommends that women consume no more than 25 grams of added sugars, or 6 teaspoons, daily to maintain their heart health. Men are suggested to cap their consumption at 36 grams, or 9 teaspoons.
Below, you'll see just four examples of popular foods that contain more sugar than one serving (2/3 cup) of Ben & Jerry's vanilla ice cream, which contains 27 grams of total sugar (21 grams of which are added sugars). Then, be sure to check out The Worst Ice Cream Pints in America!
A 12-ounce can of Sprite.
One 12-ounce can of Lemon-Lime Sprite packs 38 grams of sugar, all of which are added sugars. That's 17 more grams of added sugar than a serving of Ben & Jerry's vanilla ice cream. Sip on that information!
Noosa Cookies and Cream Yoghurt
One 5.8-ounce container of this delicious yoghurt costs you 30 grams of sugar—22 grams of which are added. We bet you didn't expect yogurt to surpass the amount of sugar in a single serving of Ben & Jerry's vanilla ice cream. Avoid a sugar crash by enjoying a Noosa yogurt for dessert instead of starting your day with one for breakfast.
Panera Cinnamon Crunch Bagel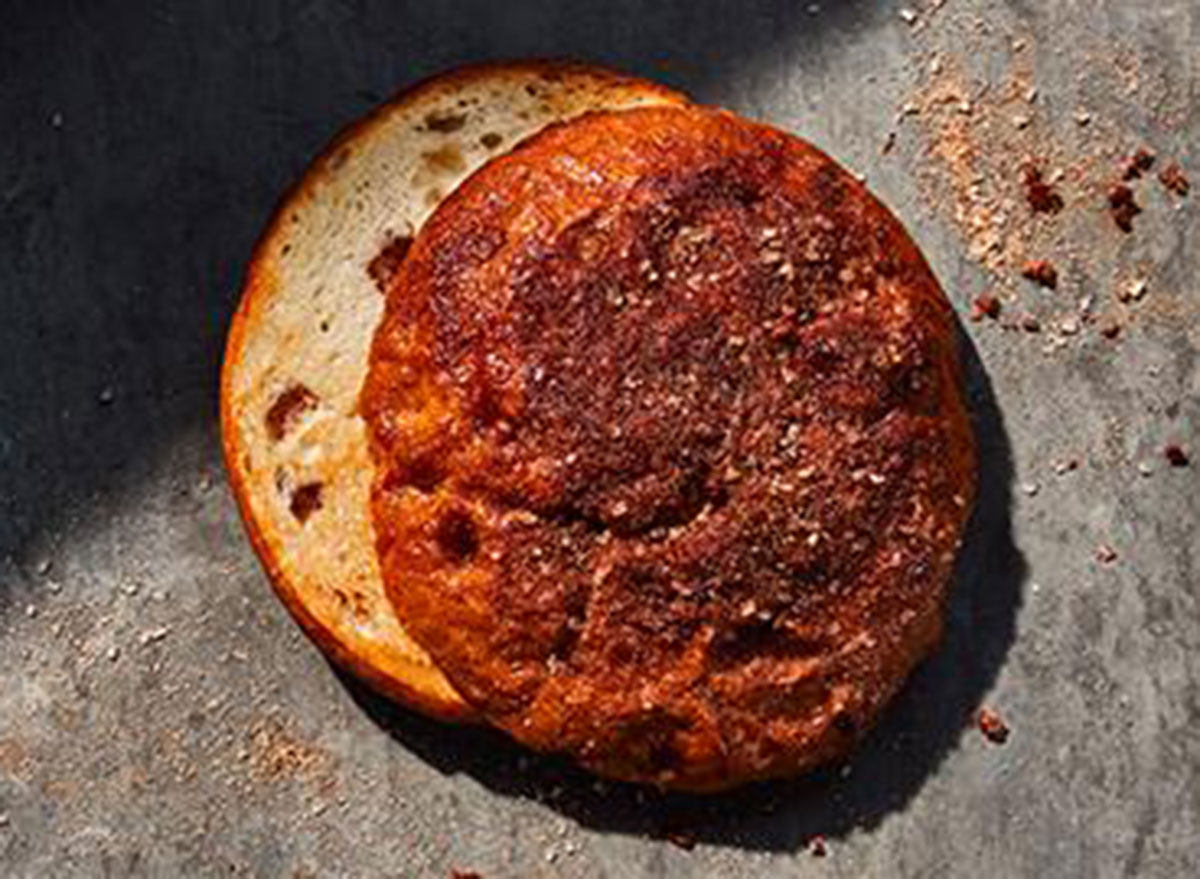 It's quite shocking that a bagel would contain more sugar than a serving of sweet vanilla ice cream, but it's true! Panera's popular Cinnamon Crunch Bagel packs 32 grams of sugar—that's more sugar than what's in a 1.86-ounce Snickers Bar at 28 grams! Skip the bagel and instead, consider ordering the Steel Cut Oatmeal with Strawberries, Pecans, and Cinnamon Crunch Topping and save half of the grams of sugar.6254a4d1642c605c54bf1cab17d50f1e
California Pizza Kitchen Waldorf Chicken Salad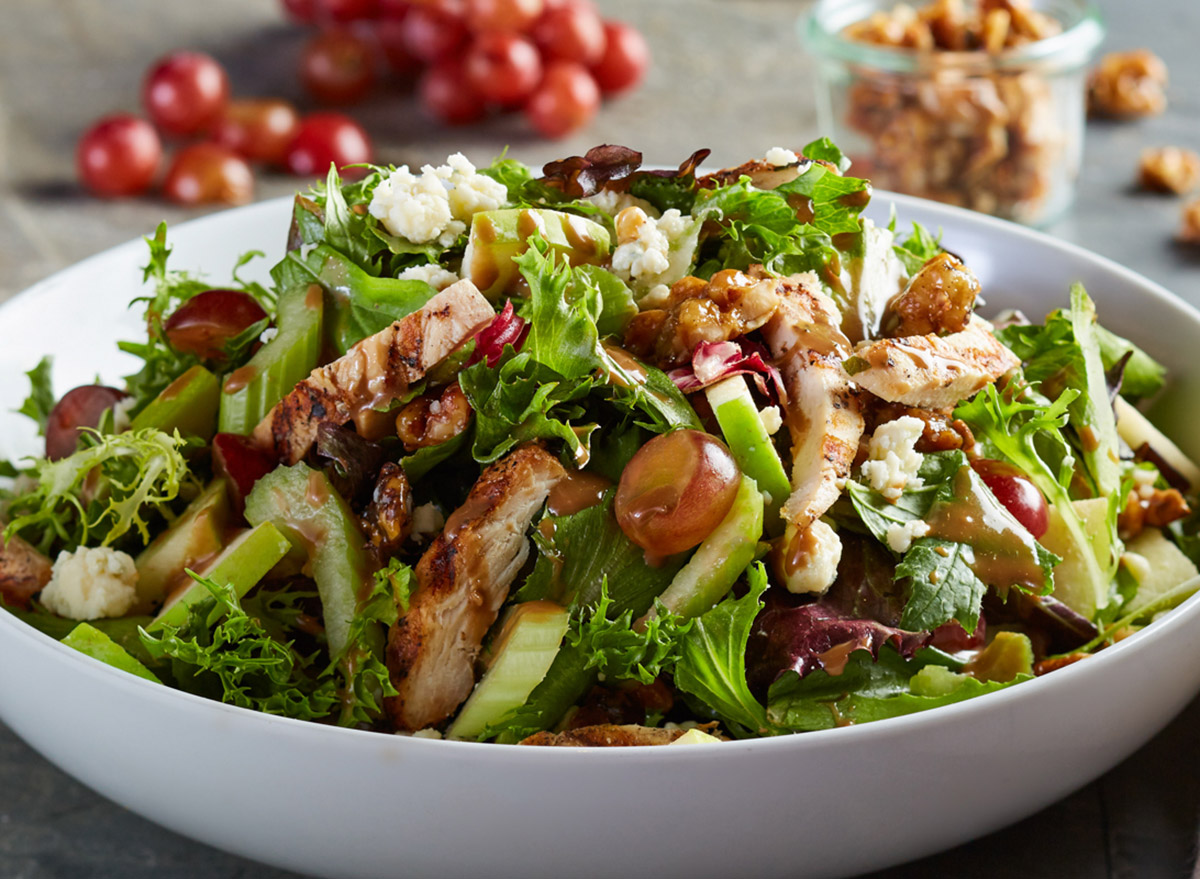 With 54 grams of sugar, it's no wonder the full size of California Pizza Kitchen's Waldorf Chicken Salad made our list of The Worst Restaurant Salads in America in 2021. Of course, some of the sugar in this salad comes from apples—but certainly not the majority. You'd be better off eating the serving of Ben & Jerry's vanilla ice cream. You'll save 1,000 calories and nearly 10 grams of saturated fat.
For more, don't miss The Best Ice Creams to Order at Fast-Food Chains, Say Dietitians.