6 Things H-E-B Does Better Than Other Grocery Stores
America's favorite grocery store is famous for its fresh flour tortillas, among other things.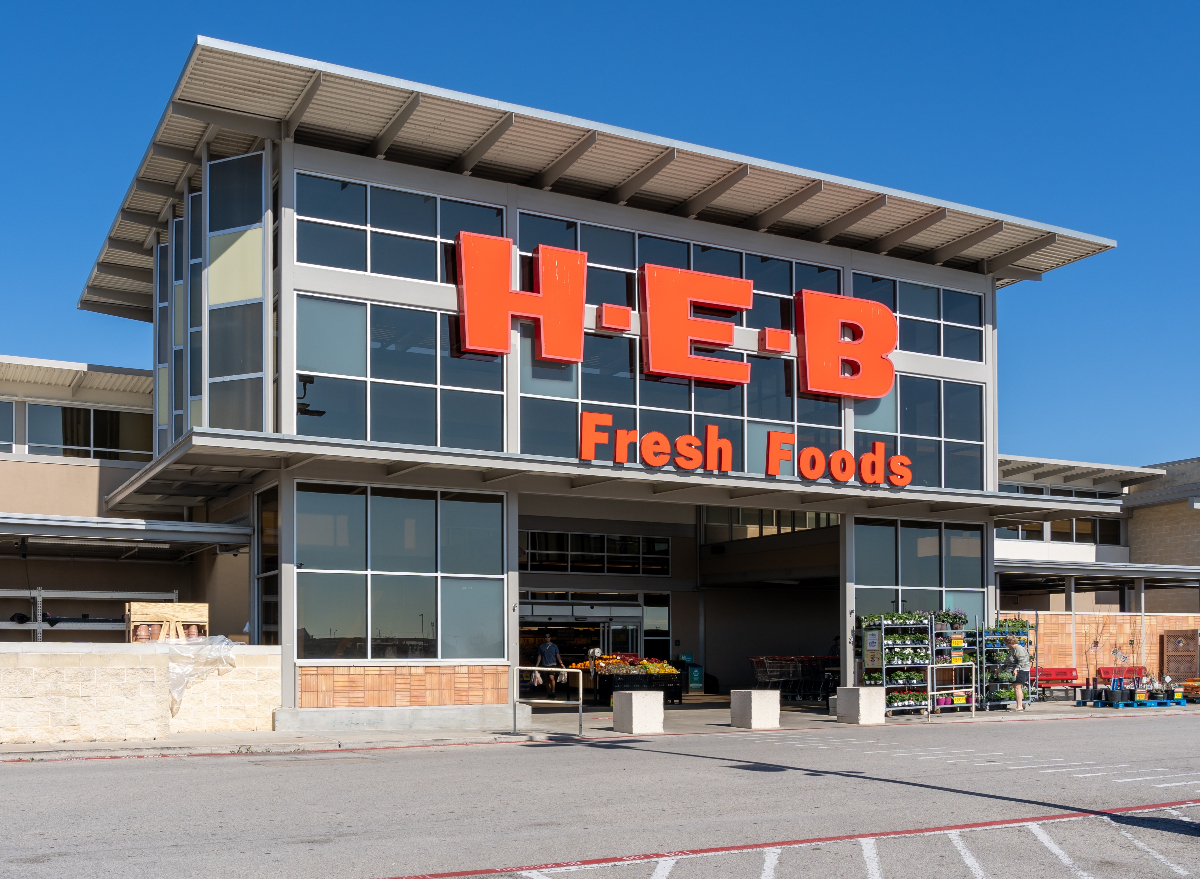 H-E-B might not have the national presence of competitors like Walmart and Kroger. But the  Texas-based supermarket chain now outranks other brands in popularity with Americans. According to a 2023 consumer survey, H-E-B beat out retail giants Costco and Amazon to clinch the number one spot as "America's favorite grocery store."
Since opening its first location in Kerrville, Texas, back in 1905, H-E-B has cemented its status as a Texas institution–right up there with the Alamo and bluebonnets. With 340 locations across Texas and an additional 75 in Mexico, H-E-B is more than just a grocery store for many Texans. It's a lifestyle.
At first glance, H-E-B's business model is unimaginative. It boasts low prices and excellent customer service, much like its major rivals. From the outside, H-E-B locations look like many cookie-cutter big box stores. 
It's when you step inside that you'll notice the difference. From the aroma of fresh made tortillas to the abundance of locally sourced products, H-E-B reflects the company's commitment to Texas. Headquartered in San Antonio, the chain demonstrates an understanding of its customers that goes beyond sales data. That understanding has been the key to H-E-B's success. 
Here are a few of the ways H-E-B runs circles around its competition.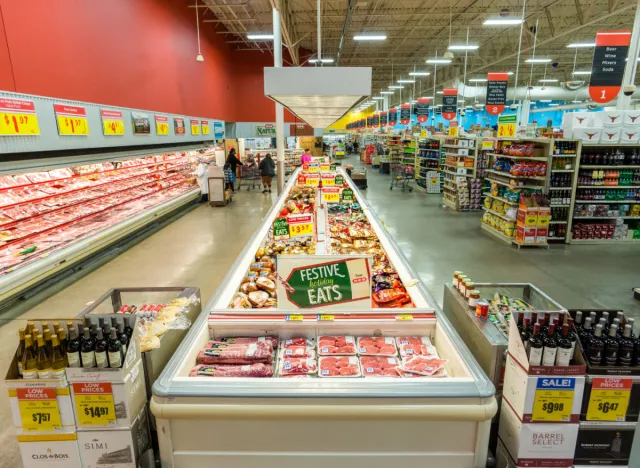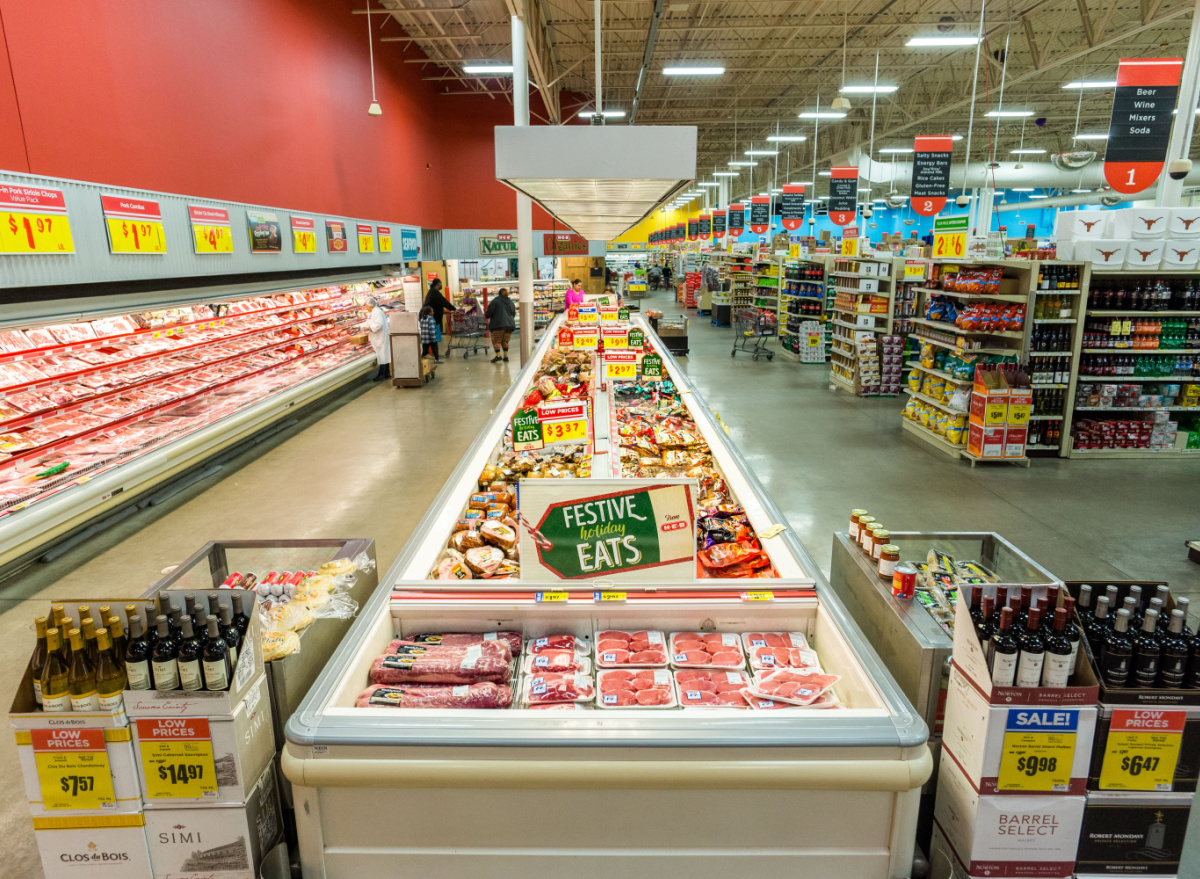 Everything is bigger in Texas and H-E-B's wide aisles are no exception. The exact width of aisles varies by location; an 8- to 10-foot clearance is standard in high-traffic locations. The breathing room means you can browse shelves of H-E-B Select Ingredients products at your own pace and maneuver around fellow shoppers at peak shopping times. 
It's not just the generously spaced aisles that make H-E-B's shopping experience so much better. The Texas chain keeps shoppers engaged by offering stations of free samples, eye-catching displays, and bold signage. It's easy to find what you want at H-E-B—and impossible not to find something new and exciting to add to your cart every visit.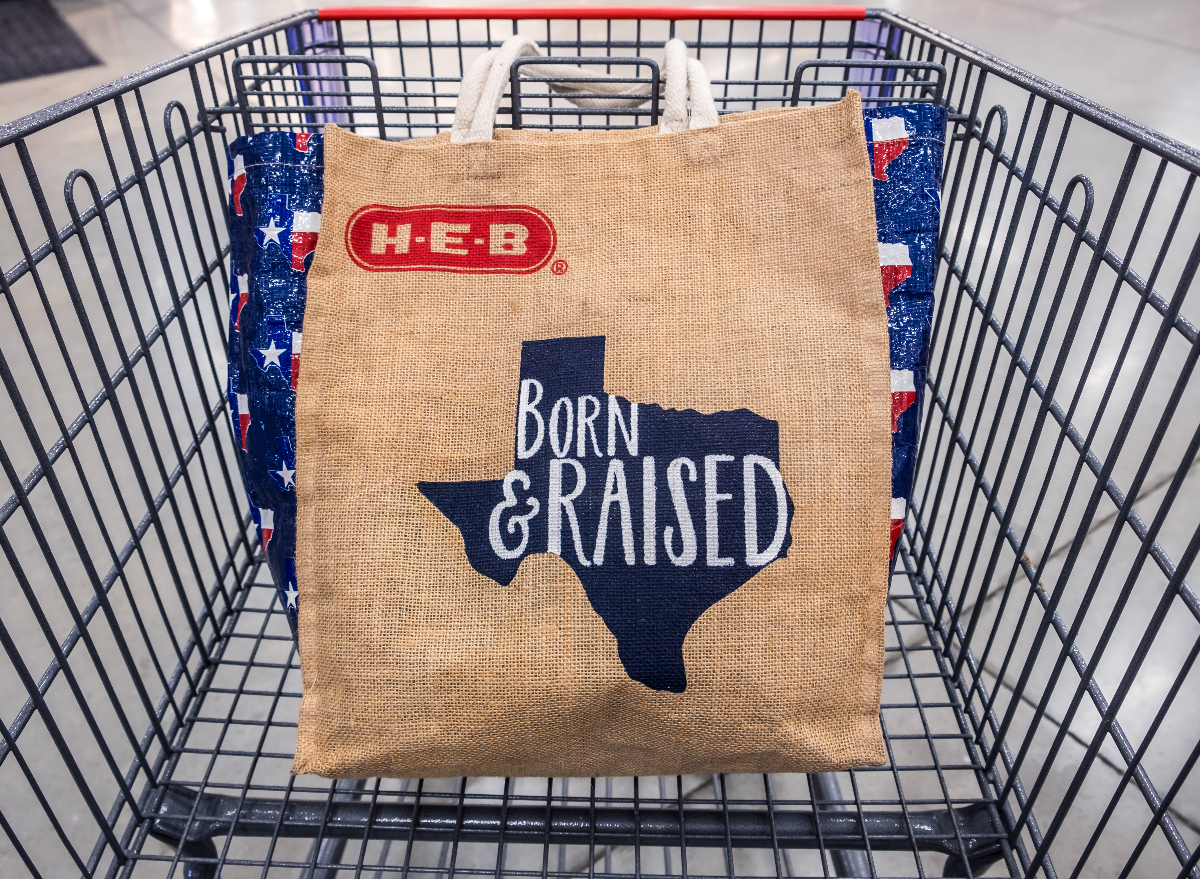 H-E-B knows what Texans want and how they want it. Every location features an abundance of Tex-Mex staples, including fresh house-made tortillas and a vast selection of jarred salsas—H-E-B currently carries more than 100 varieties, according to its website. 
That's not to mention the number of Texas-shaped products lining the shelves. From tortilla chips to blocks of cheese, you'll find something Texas shaped in just about every aisle.
It would be tempting to see these over-the-top displays of Texas pride as a gimmick. But H-EB follows through on their homerism by sourcing as much of its product locally as possible. Its "Go Local" line of produce and snack foods partners with local farms to put Texas-grown crops on Texan tables. Look for the "Go Local" stamp on products all throughout the store. 
And those Texas-shaped tortilla chips? They're made from Texas corn, too.
Catering to the community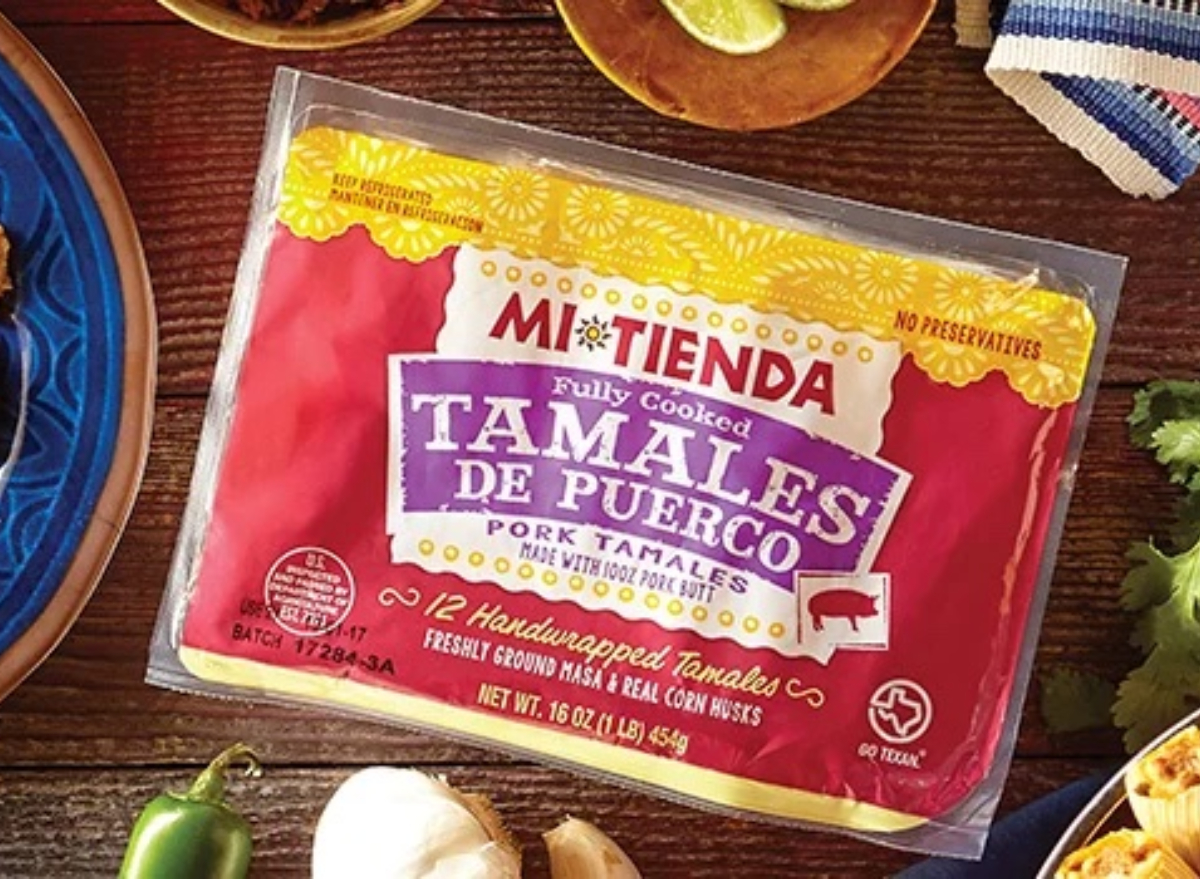 Texans love that H-E-B recognizes the vastness and diversity of the state, too. No two H-E-B locations carry a totally identical selection of products. Instead, the company stocks every store with the needs and wants of its neighborhood in mind.
In heavily Latino neighborhoods, more space is devoted to H-E-B's line of "Mi Tienda" products geared toward Hispanic cuisine and culture, including masa (corn flour used for tortillas) and manzana refresco (apple soda).  At stores in the heart of Austin's growing tech scene, you'll find more "Meal Simple" options– ready made meals perfect for busy professionals. The gourmet grab-and-go dishes include Texas comfort foods like cheese enchiladas, along with a line of "low carb lifestyle" meals like lemon caper salmon. 
Store-brand products better than the famous originals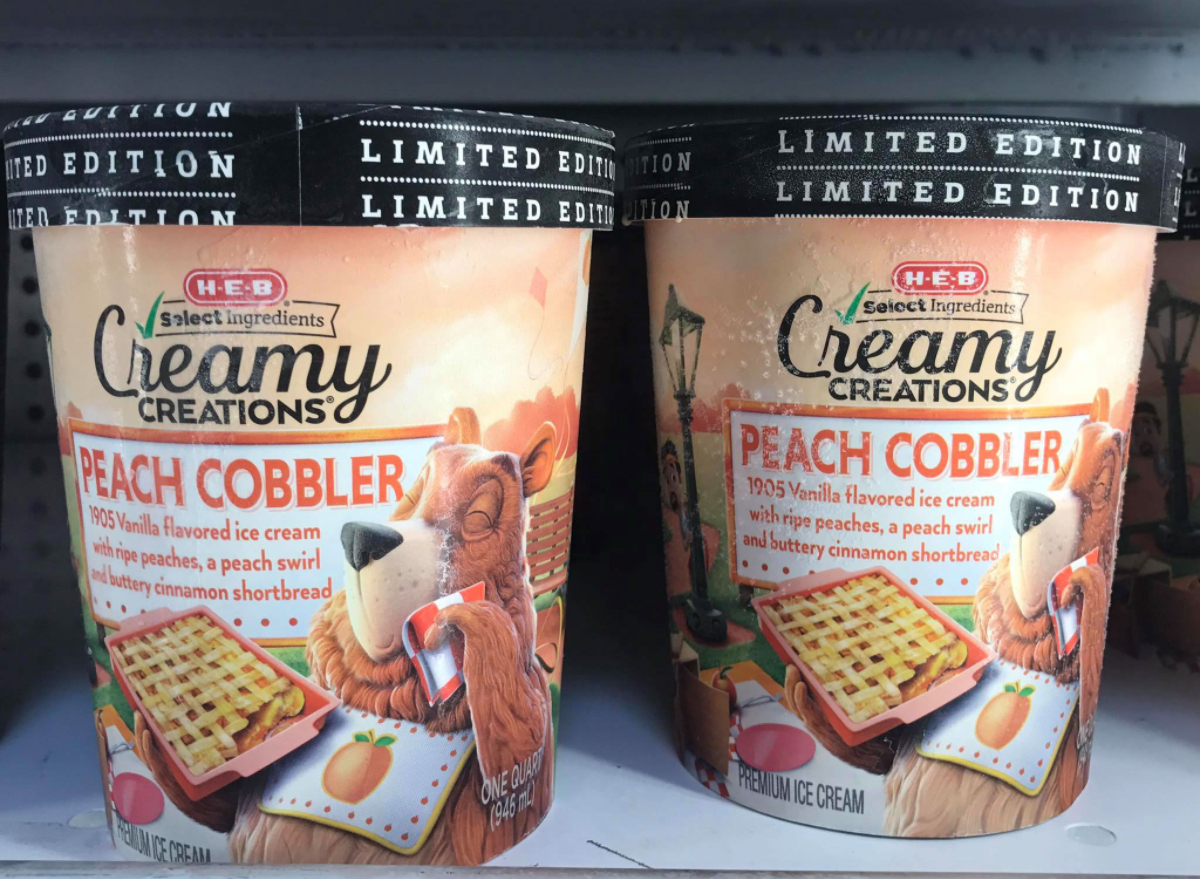 Like national competitor Trader Joe's, H-E-B has developed a reputation for its private-label products. At other stores, shoppers choose store brand products for the price, not necessarily the quality. H-E-B brand products offer the same—or better—quality as name brand equivalents at a lower price point.6254a4d1642c605c54bf1cab17d50f1e
One Redditor wrote, "H-E-B's Creamy Creations [ice cream] is infinitely better than Blue Bell." That's a bold statement in Texas, where Blue Bell is considered the official state ice cream. "It helps that HEB's ice cream costs less than premium brands like Häagen-Dazs," added another fan. "That value makes it my go to ice cream."
Creamy Creations flavors include more than the usual vanilla and chocolate. The store puts more Texas pride on display with flavors like Texas Seguin Pecan and Honey Sopapilla.
Soda is another arena where H-E-B's private label goes head-to-head with iconic Texas brands. Wild Red replicates the flavor of Big Red, one of the state's favorite sodas to serve with breakfast tacos. Dr. B., meanwhile, is a delicious imposter for Dr. Pepper.
Organic and natural foods
'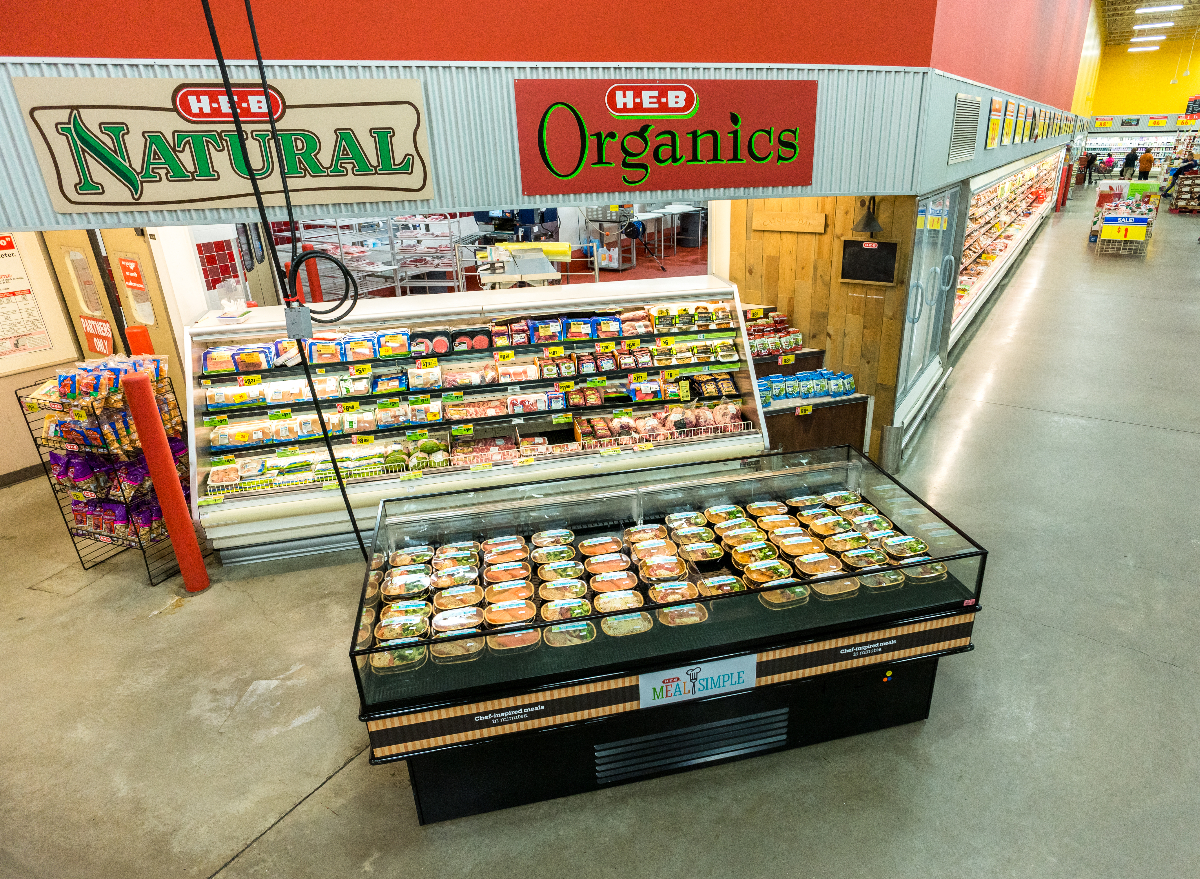 Fellow Texas-based chain Whole Foods helped make organic groceries mainstream—but it's H-E-B that made them affordable for the average Texan. The H-E-B Organics line allows shoppers to enjoy premium produce, meats, and packaged goods without breaking the bank. Shoppers love being able to find pesticide free options alongside conventional ones at the same store. Price points are similar to organic options at Walmart and other mega chains, meaning there's no need for consumers to go to multiple stores to find the best price.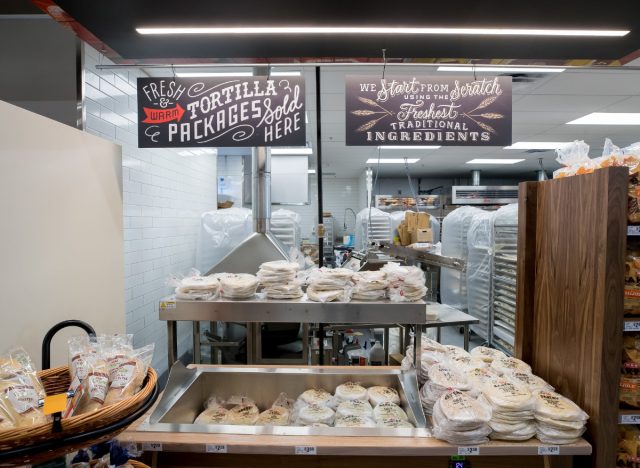 Walk into any H-E-B and the first thing you notice is the alluring aroma wafting from the bakery. You're smelling the product H-E-B is best known for—tortillas.
No other grocery chain can compete with H-E-B's flour tortillas. Soft, fluffy and imperfectly shaped, fans cite the rustic appearance as proof of the tortillas' authenticity; these are made fresh at in-store tortillerias. Behind a counter, workers roll each tortilla by hand before placing it on a whirring tortilla press. Cooked tortillas are then wrapped in stacks of 20, which retail for about $5. A warmer in the bakery aisle keeps tortillas tasting hot and fresh for hours.
"One of the most satisfying feelings is pulling out a warm batch of homemade tortillas from the warmer at H-E-B," wrote one Twitter poster.
The chain recently celebrated customers' devotion to the tortillas with a tongue-in-cheek TV commercial. "If you know, you know," according to the ad, which depicts fans sneaking bites of H-E-B tortillas in unexpected locations, including airport security.
H-E-B aficionados who move out of state have to adjust to life without their favorite chewy tortillas. The grocer does not yet sell its tortillas online for out-of-area customers. However, you can buy an H-E-B Butter Tortilla Scented candle online to bring a little dose of the Lone State State to your living room.
Sarah Keeler
Sarah Keeler is a freelance writer, dance educator and fitness trainer based in New York, by way of Texas.
Read more about Sarah