9 Reasons To Dump Costco For Sam's Club
Both warehouse clubs share a lot in common, but Sam's Club offers some big advantages over rival Costco.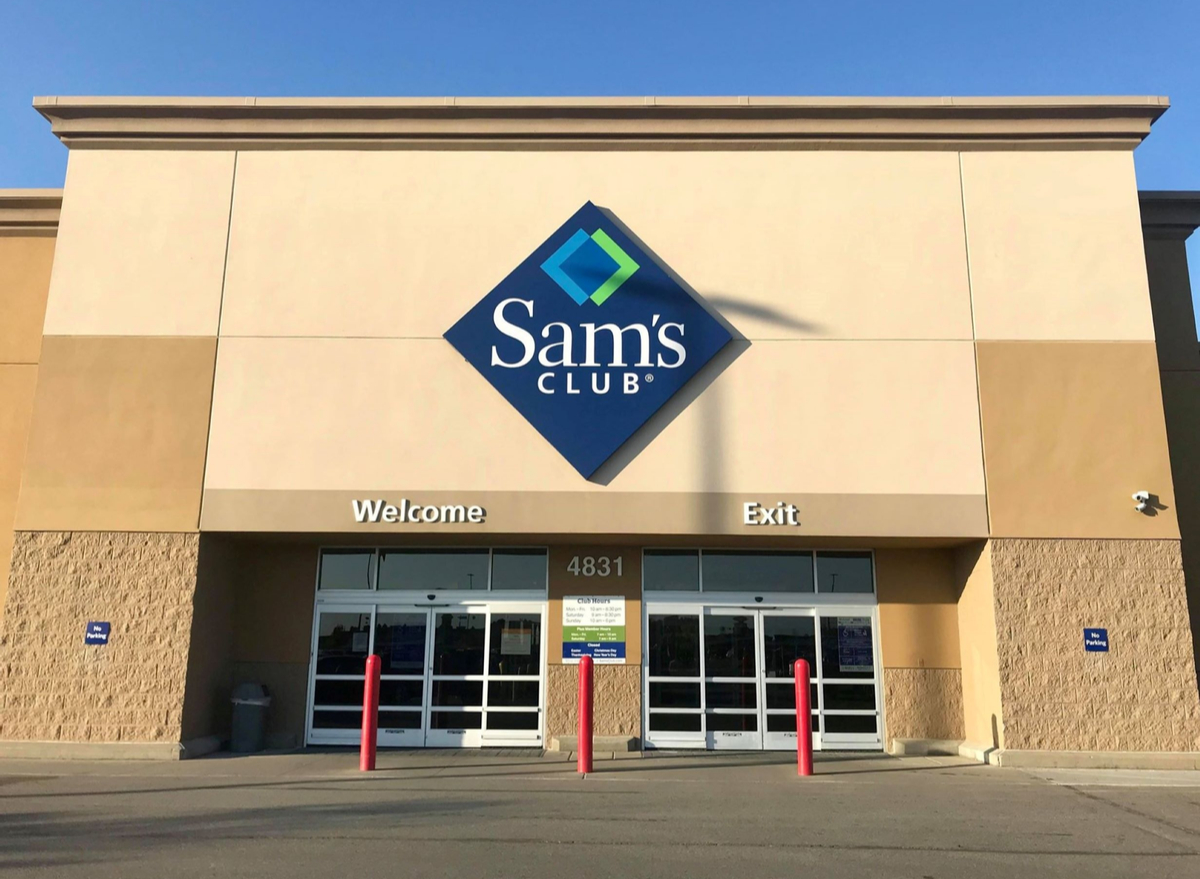 It's easy to see why Costco and rival Sam's Club are constantly pitted against one another. America's two leading warehouse clubs share an astonishing amount of similarities from their store layouts to membership benefits like pharmacy access and gas perks. They even offer similar menu items at their respective food courts—although, at Sam's Club, it's called a "cafe."
Despite the uncanny resemblance, some shoppers have thought for a while that Costco has edged out its Walmart-owned rival with higher overall revenue and a more widespread global presence. But, has the tide slowly begun to shift more in Sam's Club's favor?
We can already hear the hush falling over the crowd of diehard Costco fans who refuse to believe this might be true, but hear us out. Lately, Sam's Club has been able to distinguish itself in a couple of very important ways—especially in the area of technological advances. And, these key differences could just be enough to persuade shoppers to trade out their wholesale club membership card.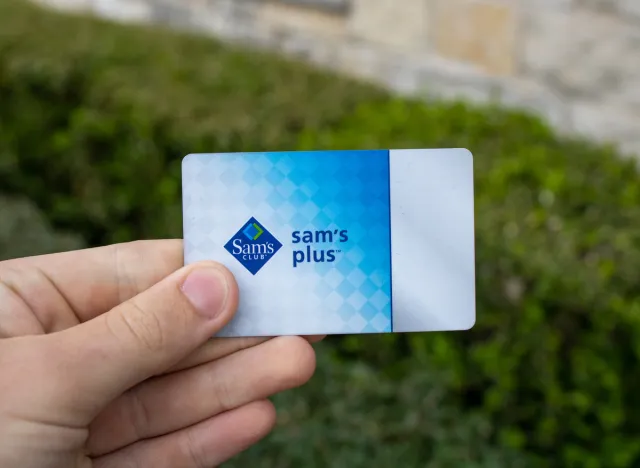 Both Costco and Sam's Club operate using membership-only shopping models. But, the cost for an exclusive ticket into Sam's Club is going to set you back just a little bit less—even after a rare price hike in October 2022.
Currently, the cost of a standard yearly membership at Sam's Club stands at $50, while Costco's equivalent is set at $60. Additionally, the Sam's Club Plus Membership—which offers bonus perks like free shipping, Sam's Cash, and both pharmacy and optical savings—weighs in at $110 per year. Costco's Executive Membership with added benefits is once again $10 higher at $120.
Starting Friday, April 14, Sam's is even offering new members a $40 discount on first-year fees in celebration of the club's 40th anniversary, meaning you can join now for as low as $10. The limited-time promotion ends Wednesday, April 19.
It's also important to note that Costco has historically raised membership prices once every five to six years, with the last hike dating back to June 2017. So, although nothing is confirmed, this could mean we're getting dangerously close to even steeper costs of admission at Costco, thus widening the gap even further. "It's a question of when, not if," Costco CFO Richard Galanti has said repeatedly about increasing membership fees.
Consistent Product Pricing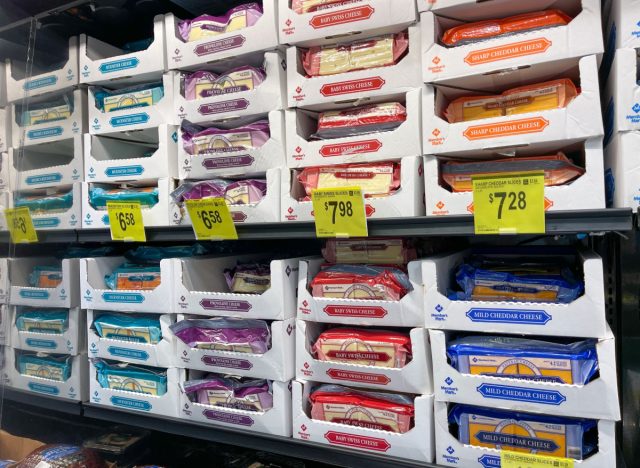 At Costco, shopping in-store and shopping online are not created equal. In fact, many members complain that products are often priced higher on Costco.com—a problem which the warehouse blames on the shipping and handling fees that are baked right into the costs.
To eliminate this frustrating experience, Sam's Club offers transparent and consistent pricing between its stores and online platform. The club even states on its website,"At SamsClub.com we offer the same high quality, low prices and excellent services that you find in our Sam's Club locations nationwide." The company also promises to match prices offered by other Sam's Club's locations, with the exception of clearance or markdown items.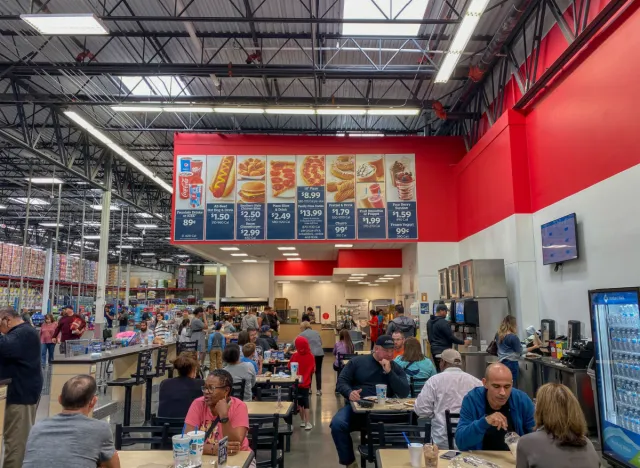 While Costco's food court menu has been a little bare since the pandemic, Sam's Club remains stocked with a longer list of fan-favorite items. The Sam's Club food court serves hot pretzels in varying flavors, sundaes, caesar salads, and fruit and yogurt parfaits. This is all on top of its classic offerings shared by Costco like the hot dog combo—which Sam's Club has priced at $1.38 to undercut its competitor. Sam's also offers more choices of pizza toppings: cheese, pepperoni, 4 meat, and deluxe, compared to Costco's simple cheese and pepperoni. Fans of Costco's long-gone combo pizza may be second guessing their warehouse choice right about now.
Sam's Club additionally is known to have more diversity at the soda fountain. Whereas Costco just has a handful of Pepsi drinks on tap, Sam's Club has 15 soft drink options plus Icees and various grab-and-go drinks like bottled water and orange juice.
You can also eat at Sam's Club food court without a membership–something important to note since Costco just recently began to crack down on its own members-only rule.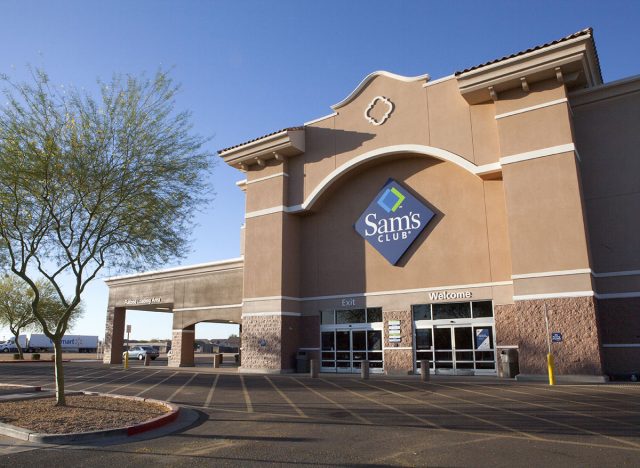 There's no denying both wholesale clubs have a massive presence throughout the country—with seemingly no metropolitan areas left untouched by at least one of the gargantuan storefronts. But, if we get down to the nitty gritty, Sam's Club has Costco beat in terms of total stores in the United States.
According to their respective websites, Sam's operates almost 600 stores in the country and Puerto Rico, while Costco has 585. This means more opportunities to shop for its devoted members–especially those in the Midwest and South. In Texas alone, you'll find 82 Sam's Club locations, with seven each in both Dallas and Houston!
Additional Payment Options
If you've ever shopped at Costco, you're likely aware of the warehouse's slightly irksome payment stipulations. It only accepts Visa-backed credit cards, so Mastercard, American Express, and Discover cardholders are out of luck or must pay through other methods such as cash, debit cards, checks, or mobile payments.6254a4d1642c605c54bf1cab17d50f1e
Meanwhile, at Sam's Club, all four of these major credit cards are accepted in store and online, as well as Walmart credit cards and gift cards, alongside other standard payment options.
Highly Sophisticated App Experience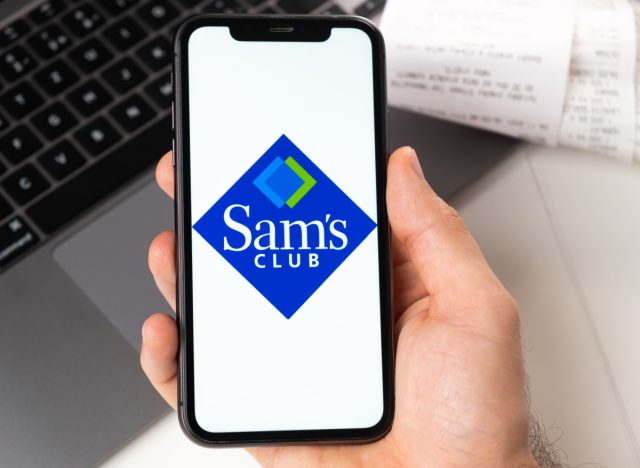 In addition to more straightforward online shopping, Sam's Club also offers a more sophisticated mobile application experience. While both store apps are free to download through the Apple Store and Google Play, and both offer standard services like membership card access, receipt access, shopping lists, pharmacy information, and current promotions, Sam's Club takes it a step further.
Within the Sam's Club App, members can take advantage of the store's high-tech and convenient Scan & Go feature. This allows shoppers to scan products in real time as they add them to the cart. They can then simply pay directly in the app and just show their digital receipt on the way out the door–a similar process to what Amazon has tested in its Amazon Go locations. This service helps to cut down those mile long checkout lines–a problem commonly associated with rival Costco.
In addition to Scan & Go, Sam's Club also offers curbside pickup when shoppers place orders through the app. Costco has tested a similar service within the last couple years, but it is not yet widely available and pickups are currently only offered for non-food items such as technology and jewelry.
More Name Brands (and Inventory in General)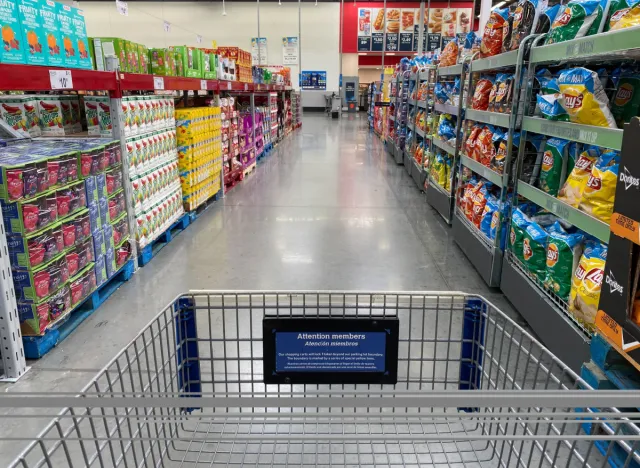 Costco takes great pride in its well-known store brand Kirkland Signature, which accounts for a hefty amount of the warehouse's total inventory and annual revenue. While Sam's Club similarly has its own line of exclusive products under the name Member's Mark, shoppers can also find a wider assortment of national brands throughout the store compared to what's available at Costco. Not to mention, there are more products to choose from at Sam's Club overall. According to the Motley Fool, Sam's carries around 6,000 to 7,000 SKUs at any given time compared to Costco's 4,000.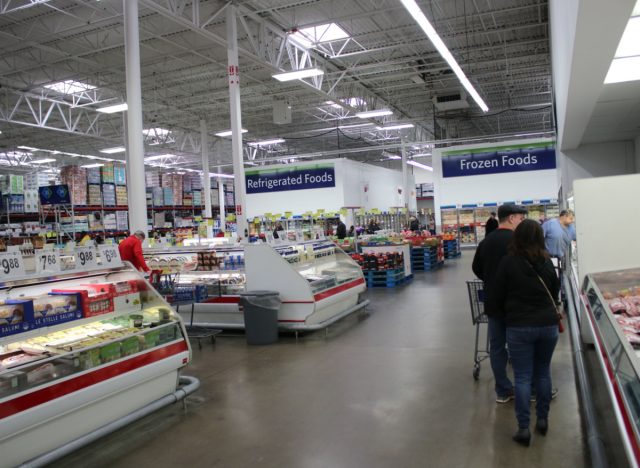 Sam's Club warehouses are a bit smaller on average compared to Costco's–136,000 square feet compared to Costco's average of 146,000 square feet. But, despite its size, firsthand customers have historically said you're much less likely to run into bothersome crowds during your visit to Sam's.
Upon visiting Sam's Club for the first time Caralynn Matassa–originally a lifelong Costco shopper–had this revelation and she shared it with Business Insider. "We visited the store on a weekday in the late afternoon, at around 5:30 p.m." she recalled. "I was surprised to see how empty the store was when we pulled into the parking lot—there were tons of available spaces. The Costcos I frequent are typically far more crowded."
On the other hand, Costco just gets busier and busier, according to members. In one Reddit post, U/antdude shares, "Is it me or is Costco getting more crowded even on weekdays' morning hours like after it opens?" In the comments, others concur that their local warehouses are busy from open to close practically every day.
Longer Saturday Hours and Plus Member Hours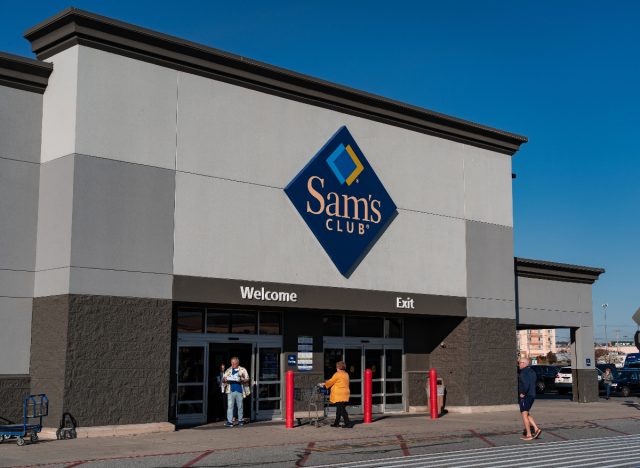 For shoppers who love knocking out their weekly grocery trip on Saturdays, Sam's Club might just be the store for you. The club opens at 9 a.m. on Saturdays, 30 minutes earlier than Costco, and additionally stays open two hours later until 8 p.m.
On Sundays, the warehouses share the same schedule. And, throughout the week from Monday through Friday, the two have very similar operating hours for all members, with Costco actually staying open 30 minutes later than Sam's Club until 8:30 p.m.
But, what Sam's Club offers that Costco doesn't is early shopping hours exclusively for its $120 per year Plus members. These high rollers get an extra two hours every weekday morning from 8am to 10am and an extra hour every Saturday morning from 8 a.m. to 9 a.m. to shop with a lighter crowd and get a head start on all the deals.