I Made a Resolution to Try Whole30 in 2014. Now I've Done It Six Times—Here's Why.
I was sick of taking TUMS all the time, so I decided to try Whole30 and figure out what was wrong once and for all.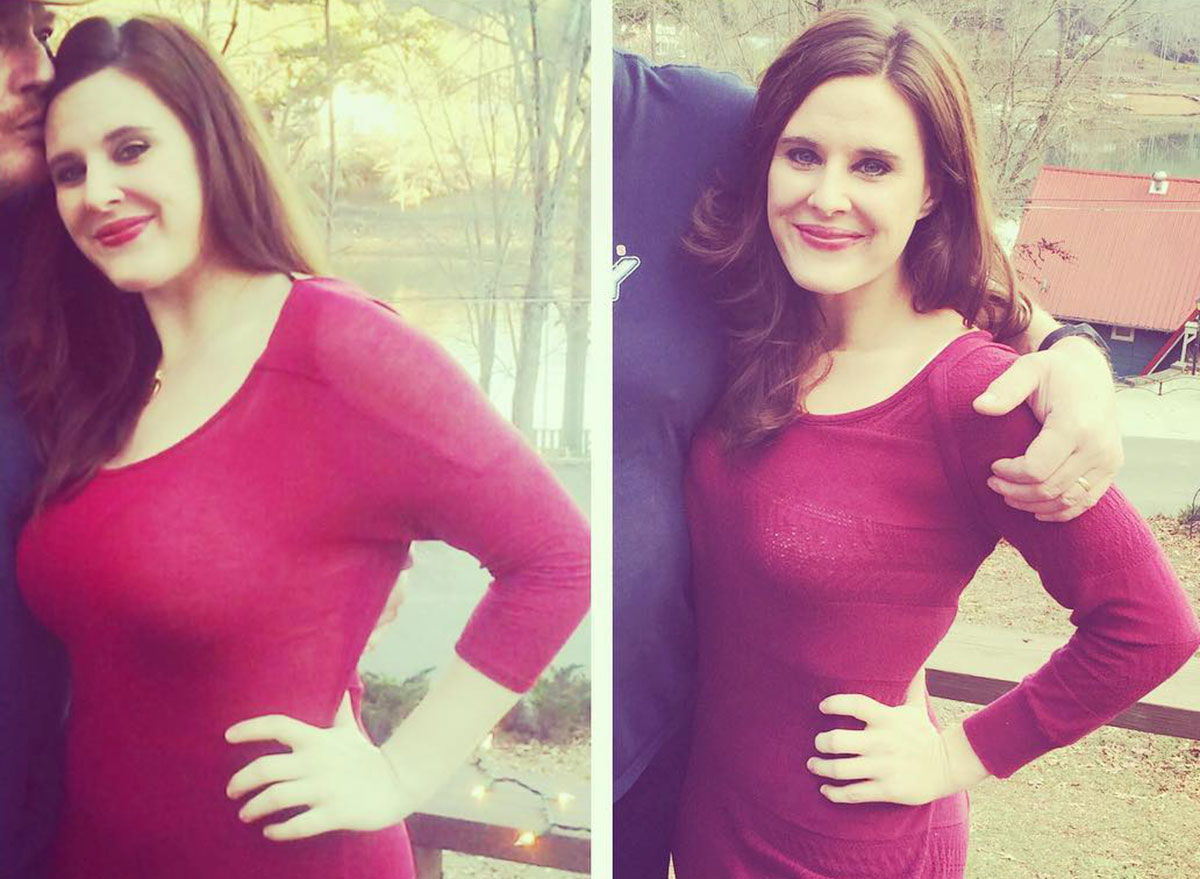 While some people carry around breath mints, I used to have something a little different in my purse: antacid tablets. It seemed, no matter what I ate, my stomach would always writhe in pain, as I suffered from gas and bloating. My diet then consisted of what I consider healthy-ish foods. Salads, but with heavy cheese and dressing. Wraps, which feel fresh but can rack up the calories fast. Hummus and tortilla chips, but eating the whole container in one sitting. And aimless, mindless snacking that I found difficult to control. I knew I wasn't making the best choices, but it took some side-eye from my mom and the encouragement of my friends to figure out how to change. So when my roommate said she was trying Whole30 to improve her cravings and diet, I decided to tag along.
What I couldn't have predicted is what a lifelong impact this experience would have on my health, or how I would discover food sensitivities I never knew I had. Here's what happened when I resolved to give up antacids, once and for all.
How I followed Whole30
You've probably heard about Whole30 before—both in the good and in the bad. While this method often gets a bad rep, it's important to pay attention to the number in the title. This elimination diet is only meant to be carried through for a month because it's nearly impossible to follow the rules 24/7. After all, when you're on Whole30, you omit processed foods, added sugars, alcohol, legumes, dairy, and gluten. Unlike keto, potatoes are also allowed, but of course, in moderation. I ate a ton of organic, farm-raised, antibiotic-free meats, hearty vegetables, and small servings of fruit. Plus, without having alcohol, following Whole30 means automatically participating in Dry January (where you omit drinking alcohol for the entire month).
How my body reacted after Whole30
Once you complete the 30-day stretch, you gradually add back these food groups, allowing your body to respond to each one. The first thing I added back in was wine, and I was relieved when I felt fine—albeit a little tipsy. My second was dairy, and within an hour, I became sick, so I knew I had a lactose sensitivity. Thirdly, I tried a beautiful, fresh-baked slice of bread, and, well, I bloated right away. From there, I had a clear view of the culprits of my stomach ailments, and since then—ahem, five years and counting!—I've changed my diet to reflect my learning. And while I didn't have a reaction to booze, Dry January is one of those traditions I've had ever since, mostly because I always feel better when I cut back on my alcohol intake.
How my body changed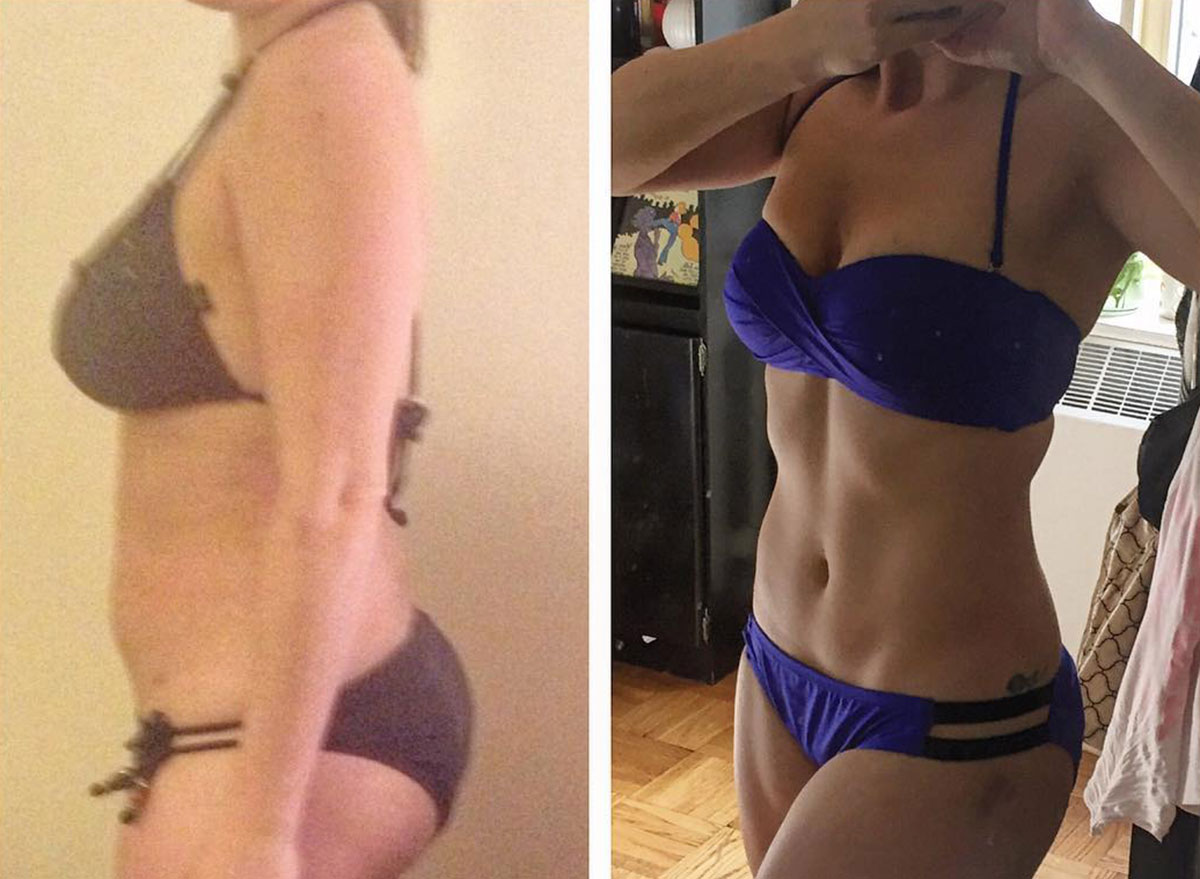 Truth be told, I try not to focus too heavily on the scale. Because I know myself and my own mental habits, I know how easy it is for me to become obsessed with meeting a certain figure, rather than considering how I feel. In my first round of Whole30 and Dry January, I lost 11 pounds, and 13 inches. Over the course of that year, where I implemented changes in my diet thanks to the experience, I dropped an additional 15 pounds. Back then, I went from a size ten to a four, and now, I'm fairly consistent (and comfortable!) at a size six.
However, what was more impressive to me than weight was the major burst of energy I experienced when my diet was clean. Eating "whole" foods means eating anything from the ground or farm that hasn't been altered or packed with chemicals, which is ultimately better for our bodies. By eating a plethora of colorful, filling vegetables, and choose to pay the extra money for local cuts of meat I could trust, my body functioned so much easier. I fell (and stayed) asleep. I woke up rested and prepared to tackle a workout class at least three times a week. My skin wasn't congested due to dairy, nor was my face bloated from the gluten. My clothes—and, more specifically, my bras—fit better. I didn't have to wiggle, tug and pull to get my jeans on.
I also felt lucky to experience what many Whole30 fans rave about: mental clarity. My work came easier and faster and was packed with more creativity than before. While I did miss grabbing a glass of vino with my friends, I also felt a little smug when they were hungover on a Saturday, and I was out doing errands without any headache.
How I've kept up with it
Though I'm still mourning the loss of brie in my life, I only have dairy on rare occasions. And I've developed a philosophy around gluten that works for my lifestyle. If it's something truly amazing that I know will be delicious, I'll eat it—like homemade pasta in Italy or a loaf of bread my Danish boyfriend bakes for our dinner parties. But if it's store-bought? Or not high-quality? It's not worth the stomach cramps.
Since that first round of Whole30 in January of 2014, I've done Whole30 five more Januarys, from 2015 to 2017. In the quest to see the world (and all of its wonders), I traveled non-stop from July 2017 until November 2018, where admittedly, any diet restrictions quickly went out the door. But when I touched down to figure out my next home base, I decided to do Whole30 until I figured it out, and ended up adding an additional two weeks, totaling 44 days. Most recently, I did a round of Whole30 in November after a few months of heavy celebrating and traveling with my partner and friends, and I'll be giving it another go in January 2020. Even when I'm not on Whole30, I maintain a paleo-like diet for 90 percent of the time, and let myself live (and eat) carefreely 10 percent of the time.
In short: I swear by Whole30 and Dry [Insert Whatever Month Here] as a way to reset my habits. Once I finish a month, I always have better control over my cravings, my portion control is smaller, and my body feels lighter and healthier. And it's nice to not have to put TUMS in my bag every day.
Tips for success
If you're trying to figure out what's causing you to retain weight, or perhaps making you uncomfortable like I was, I highly suggest a round of Whole30. Not only will it help you identify what's happening under your hood, but you'll feel mega proud of yourself when you reach day 31. Chances are high, like me, you'll find it easier to maintain a version of Whole30 long after round number one. Here are my best tips for giving it a go:
Stock your pantry…and your refrigerator…and your snack sash at work.
It's important to ensure all of the food in your home is compliant to help you resist cheating when hanger strikes. Though this can be tricky when you live with someone who isn't on the diet, consider putting the 'off-limits' goods far out of your reach, or even ask your partner or roommate to hide them. You should make sure you have everything from ghee and approved snack bars on hand, as well as frozen veggies to fill you up when you're starving. Check out this Whole30-approved grocery list to get started.6254a4d1642c605c54bf1cab17d50f1e
Join Facebook communities
When you're struggling in the middle of week one coming off sugar withdrawal, sometimes you need someone to vent to. And if no one in your life is also on the Whole30/Dry January journey, you can easily feel alone in your pursuit of health. Luckily, there are tons of private Facebook groups out there, full of people all over the world, going through exactly what you're going through. Especially if you start in January, you'll find you're definitely not the only one who made this resolution. Check out some communities here.
Pair Whole30 with exercise
If you're hoping to drop some weight while also improving your diet, it's important to incorporate fitness into your routine. Though yes, a big part of our ability to shed pounds is based on our food choices, staying active is important too. Because you'll likely see an energy spike after eating well and sleeping great, take advantage of the surge! I found boot camps, running, boxing, and even yoga more enjoyable as I felt my body get stronger throughout the experience.
So, is 30 days of battling through food cravings, coming off of sugar withdrawal, and salivating while your friends enjoy a margarita worth it? Trust me, give it 30 days and you'll be so glad you took back control of the most important, irreplaceable thing you have: your body.