7 Restaurant Chains That Use Real Ice Cream In Their Milkshakes
And it makes a difference!
You know the classic saying, "I scream, you scream, we all scream for ice cream." And if a scoop of this sweet treat doesn't sound appealing on its own, then a milkshake might—especially a craveable one from your favorite fast-food chain.
A milkshake is generally made with milk, ice cream, and flavoring, to give it a thick and creamy consistency. However, not every brand uses real ice cream in theirs. According to the Food and Drug Administration (FDA), "real" ice cream has to have at least 10% milk fat. Some fast-food chains do not meet this criterion for real ice cream which is why they can't call their shakes "milkshakes"—looking at you, McDonald's.
With that said, there are a handful of fast-food chains and restaurants that serve "real" milkshakes with "real" ice cream. From Shake Shack to Bruster's, here are eight chains that do it right.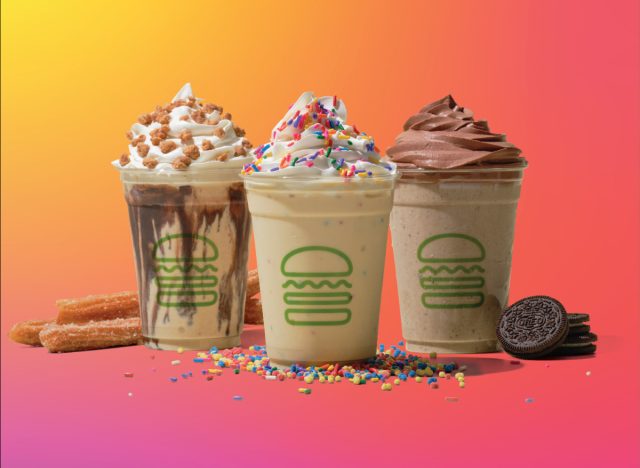 Shake Shack uses real ice cream in its milkshakes, made with real cane sugar and cage-free eggs. Plus, the ice cream is made in-house daily so you're always guaranteed a fresh delicious batch. Some of the chain's most popular flavors include vanilla, chocolate, strawberry, and cookies and cream, while specialty flavors rotate with the seasons (such as its current tiramisu and dreamsicle).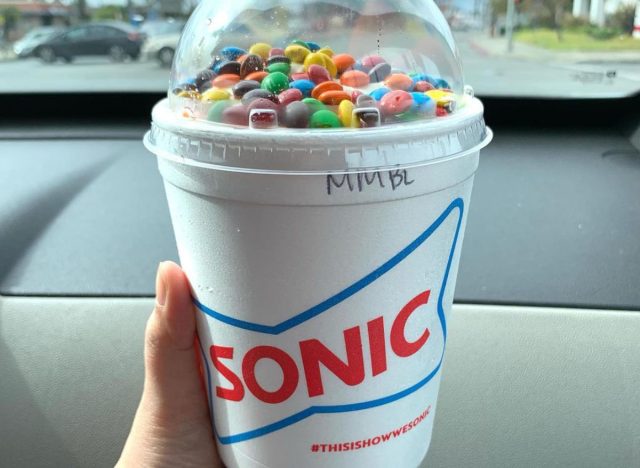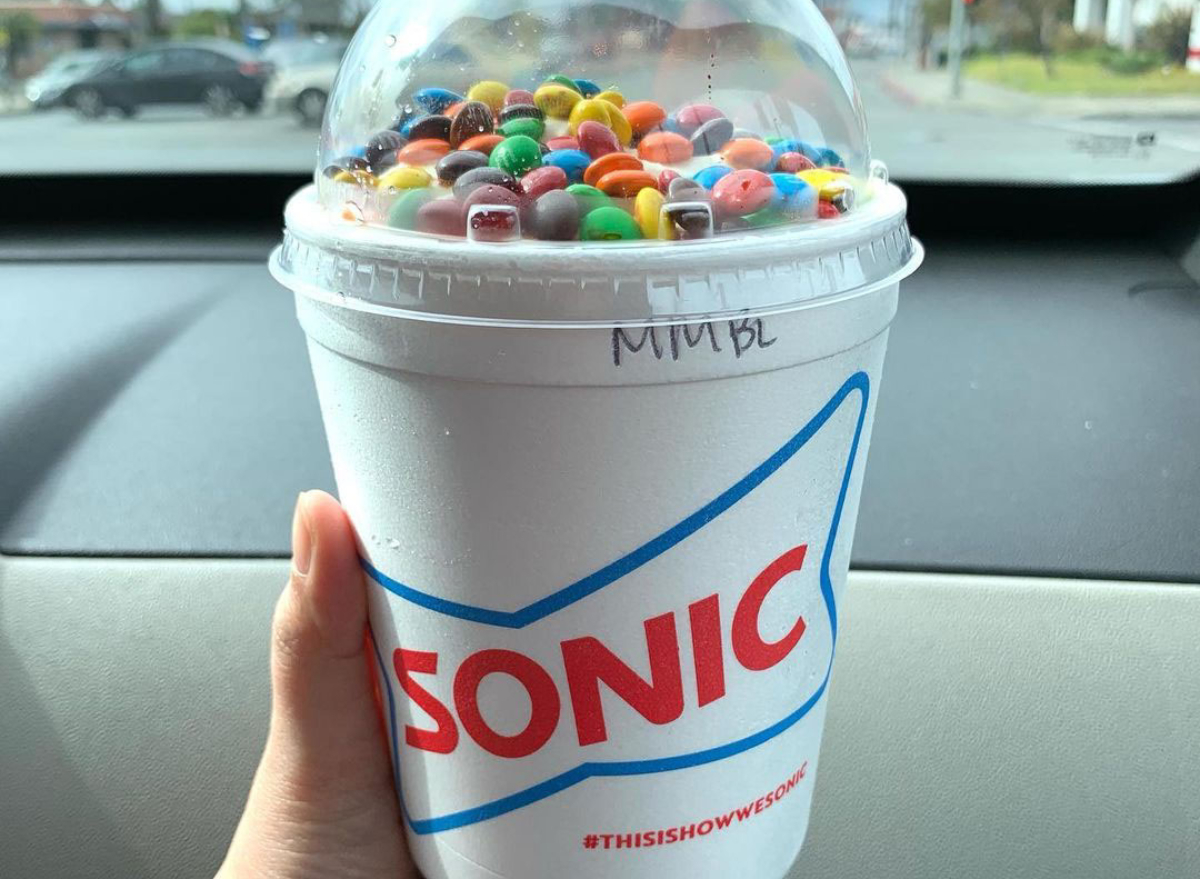 Sonic's cherry limeade is a big deal, but that doesn't mean that the milkshakes aren't delicious too. The chain uses 100% real ice cream in its milkshakes to create a thick and creamy consistency that customers have come to know and love. Besides the classic chocolate and vanilla, you'll also find specialty flavors including Oreo Cheesecake, Reese's Peanut Butter, and Strawberry Cheesecake.6254a4d1642c605c54bf1cab17d50f1e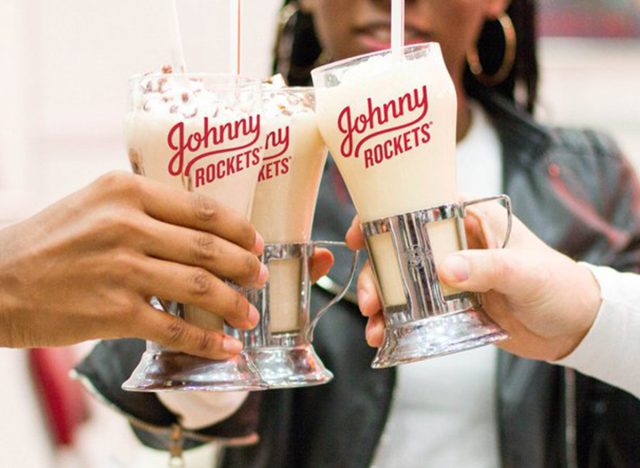 Johnny Rockets may be popular for its retro, old-school diner vibes, but its milkshakes are some of the best. All are hand-dipped, hand-spun, and made with premium vanilla ice cream and whole milk. Be sure to order a milkshake in addition to a burger and fries on your next visit — and don't forget to get an adjustable paper cap to add to the fun.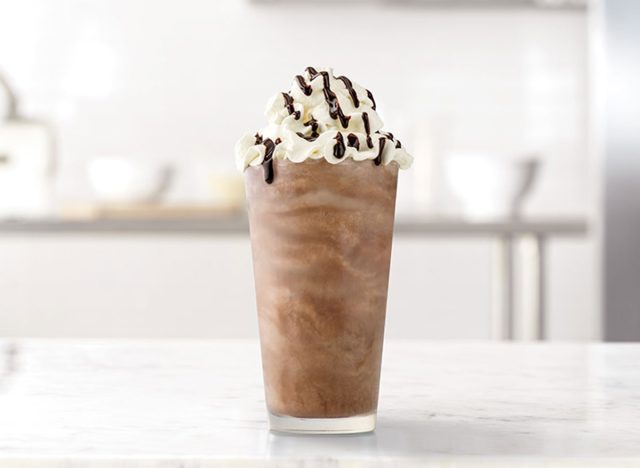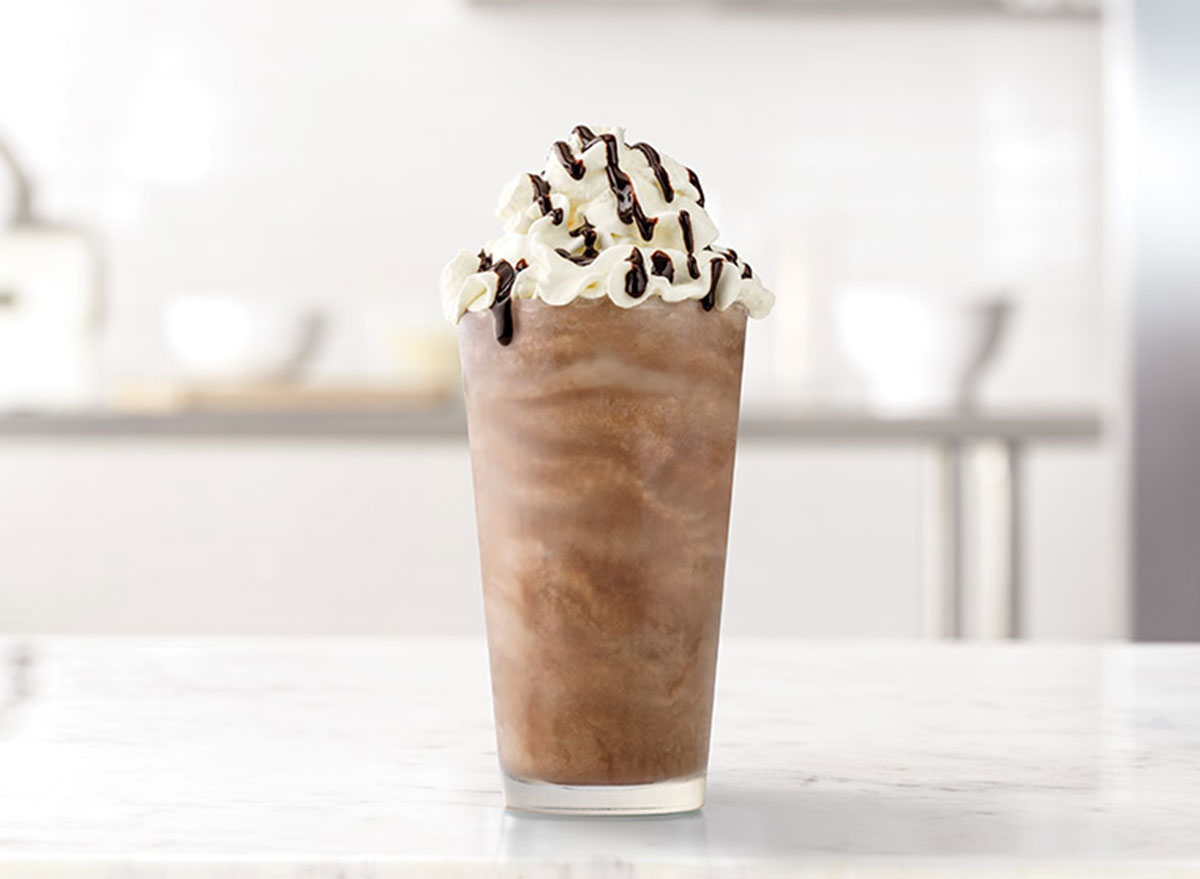 Ditch the roast beef sandwich and get your hands on one of Arby's popular milkshakes that are actually made using real ice cream, which makes them extra thick and creamy.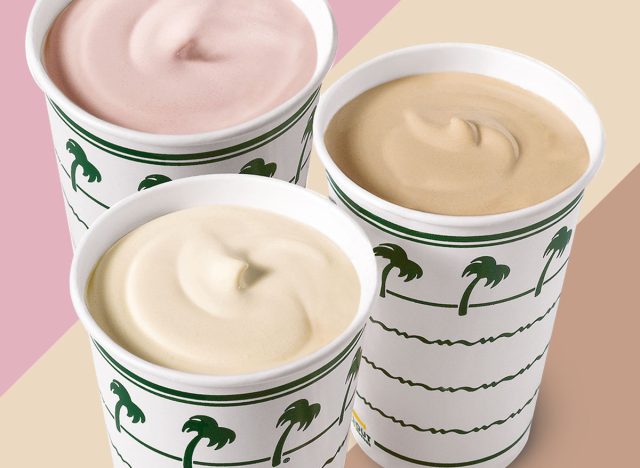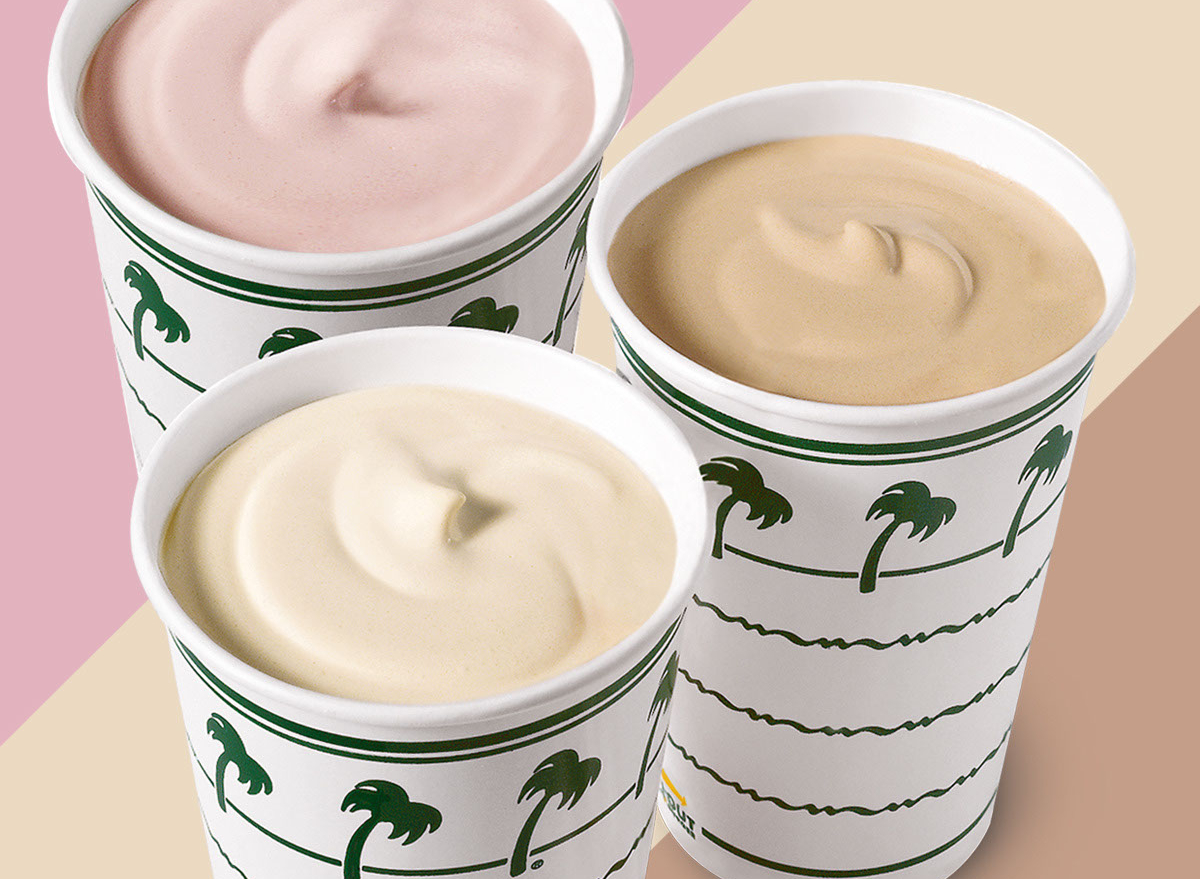 In-N-Out may be best known for its burgers and fries, but the chain also serves simple classic milkshakes that have their own dedicate group of fans. The flavors are kept simple—chocolate, vanilla, and strawberry—but all are made from real ice cream. And if you've never dipped a french fry in a milkshake, you'll want to do it after trying this one.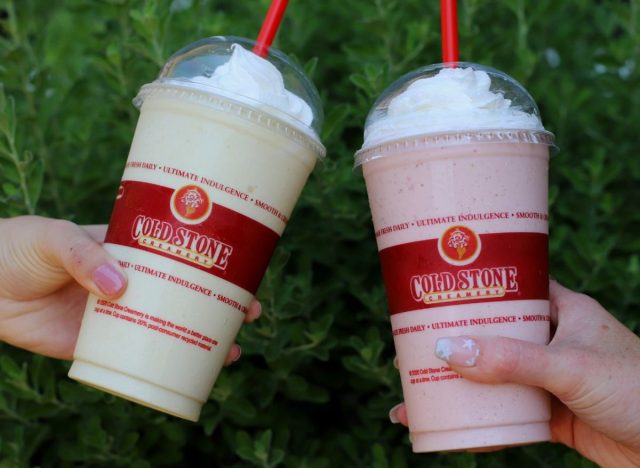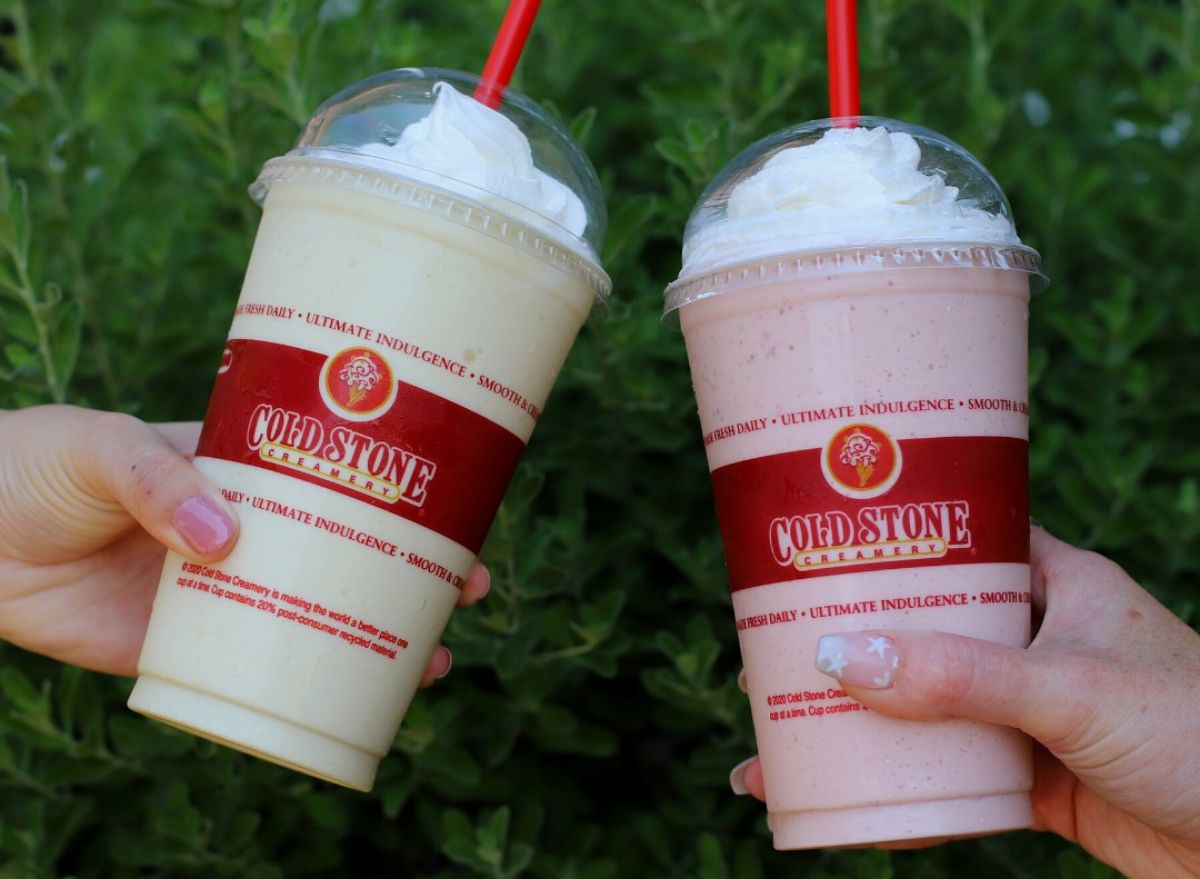 Whether you like it or love it, Cold Stone Creamery has some of the best ice cream around. Made with 12 to 14% butterfat, the chain's ice cream has earned the title of "premium," and it's that same real ice cream that's used in its milkshakes. They come in a wide variety of flavors, including Very Vanilla, Oh Fudge!, and Savory Strawberry.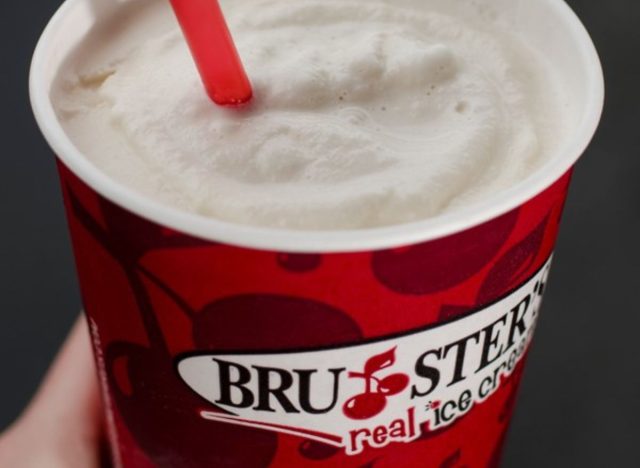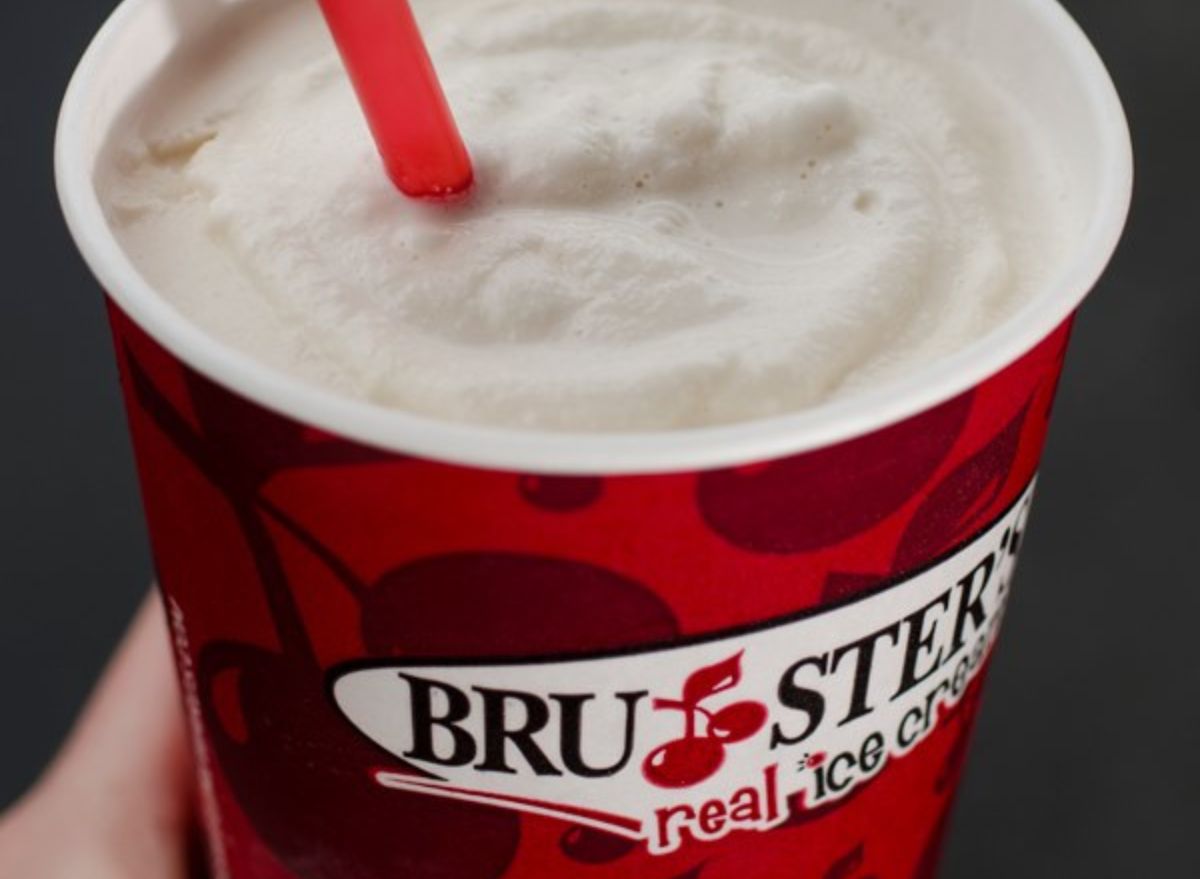 Bruster's is home to 24 ever-changing ice cream flavors that are made fresh from premium ingredients in their shops each day. It's that same ice cream that's used in its milkshakes that are spun to a thick and creamy consistency that people love. Although Bruster's is a Pennsylvania-based chain, it's definitely not one you'll want to pass by next time you're in the area.
Casey Clark
Casey Clark is a current journalism student at Hofstra University with a passion for food, beauty, and entertainment.
Read more about Casey