5 Once-Popular Burger Chains That Are Currently Shrinking
Not even legacy burger brands are immune from a recent spate of closures.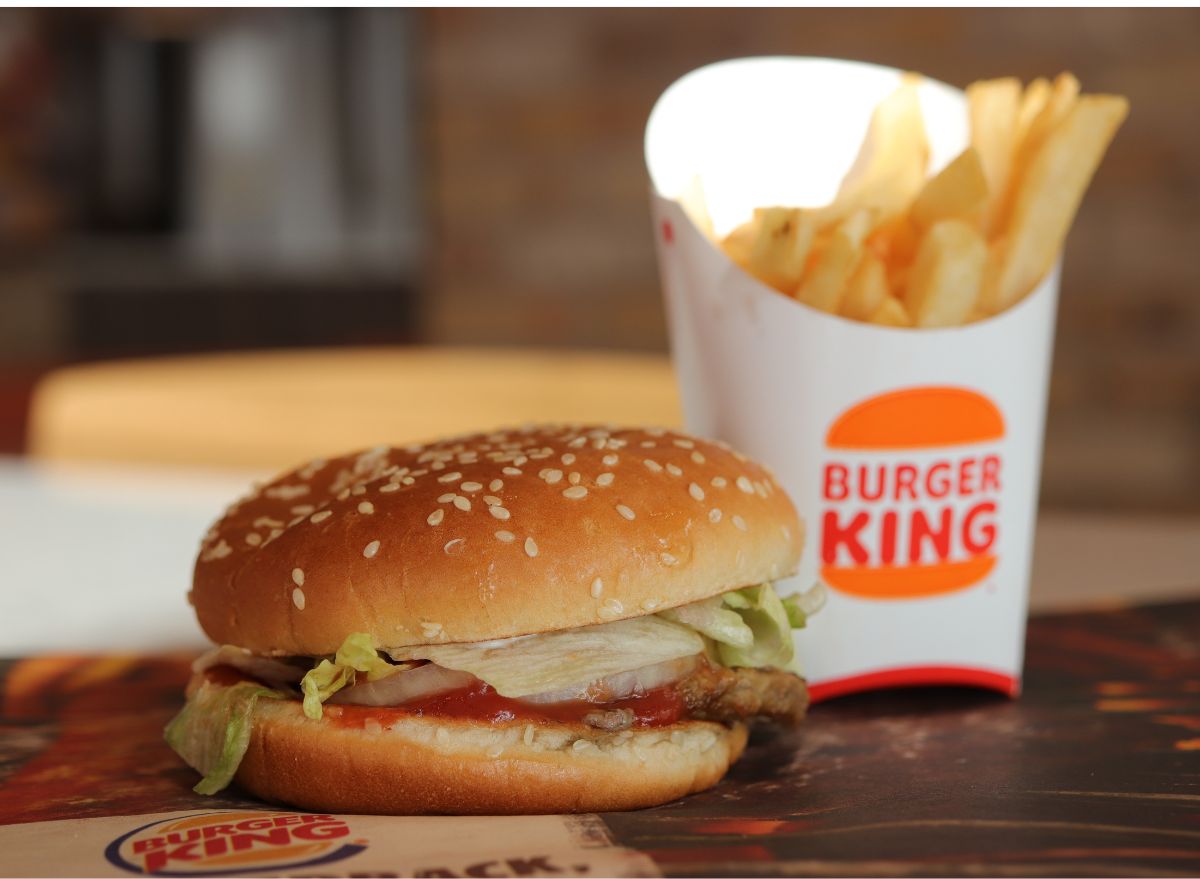 Americans have a major appetite for burgers, so it's no surprise that numerous burger chains have emerged throughout the years to help meet that demand. A wide variety of burger joints is great news for consumers who have seemingly endless options at their disposal. On the other hand, competition is fierce among companies fighting to attract burger-seeking consumers, and not all brands can rise to this challenge. Add to that lost business during COVID and a tough year rife with inflation and supply chain issues and some perennial favorite chains, like Burger King and Hardee's, have seen tough closures. Still, others have seen their franchisees seeking bankruptcy protection.
Since the beginning of 2023 alone, several struggling burger chains have already shuttered numerous locations, casting a shadow of uncertainty on what the future holds for them.
While it's unlikely that these closures will spell total doom for all the affected chains, the possibility isn't completely unprecedented. Hometown Burger, for example, a regional chain that faced customer complaints about its wait times, permanently shuttered all of its eight locations in San Antonio, Texas, last year. And while Hometown Burger was a smaller chain and we are unlikely to say goodbye to Applebee's or TGI Fridays this year, we have seen some concerning trends with these once-favorite restaurants.
Here are five burger chains that have been shrinking in 2023, and in some cases, long before.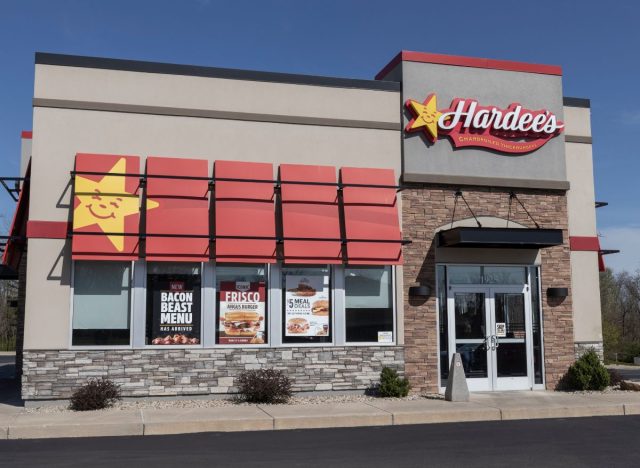 A recent spate of Hardee's closures revolves around a struggling franchisee that once ran 145 locations throughout the South, Midwest, and West. The franchisee, Summit Restaurant Holdings, is now down to just 108 restaurants after shuttering 39 restaurants and recently declaring bankruptcy.
Summit said in court filings that it struggled with traffic declines during the pandemic and couldn't escape the elevated food and labor costs that have plagued the wider restaurant industry, according to Restaurant Business Magazine.
Luckily, the franchisee's remaining restaurants will stay open as Hardee's parent company CKE Holdings seeks a qualified buyer to take them on.
Steak 'n Shake is no spring chicken after staying in business for roughly 90 years, but not even this legacy brand is safe from losing restaurants alongside its competitors. The regional burger chain—primarily located in the Midwest—lost 41 locations between March 31, 2022 and March 31, 2023.
The Steak 'n Shake decline is even more dramatic when you compare its current restaurant count to 2018. Per QSR, Steak 'n Shake ended 2018 with 626 locations, so the chain is now down more than 130 restaurants in less than five years.
The reason for these closures? Steak 'n Shake has faced complaints in recent years about its service and quality, struggled during the COVID-19 pandemic, and even came precariously close to declaring bankruptcy in 2021.
Not all is lost for the burger chain, however. The company did manage to turn a profit in 2022 in spite of the continuing closures. It's also already seeing improvements in productivity and sales per employee after revamping its business by transitioning from full table service to a counter-service model where customers can place orders through kiosks.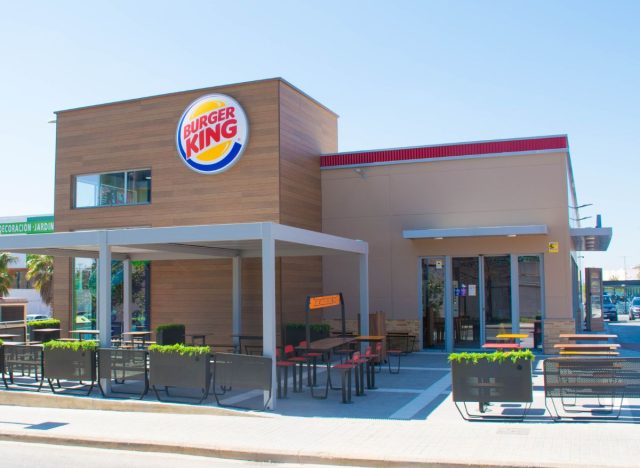 The first quarter of 2023 has been a mixed bag for Burger King. The burger chain reported an 8.7% increase in same-store sales, a promising sign that its  $400 million initiative to improve its brand and restaurants is paying off. On the other hand, Burger King faced a string of misfortunes and closures with its franchisees.
Franchisee EYM King shuttered its 26 Burger King locations in Michigan by mid-April after Burger King sued it for allegedly failing to pay required royalties, ad fund payments, and other charges.
Meridian Restaurants Unlimited, one of two Burger King franchisees to declare bankruptcy since the start of the year, also revealed in April court filings that it was closing 27 restaurants across Minnesota, Utah, Montana, Kansas, Nebraska, and North Dakota. Meridian hasn't ruled out closing even more restaurants further down the road.
The Burger King closures in 2023 likely won't end with these franchisees. The chain revealed earlier this month that it expects to close hundreds of stores in the United States throughout the year in an effort to "improve the overall health of the system."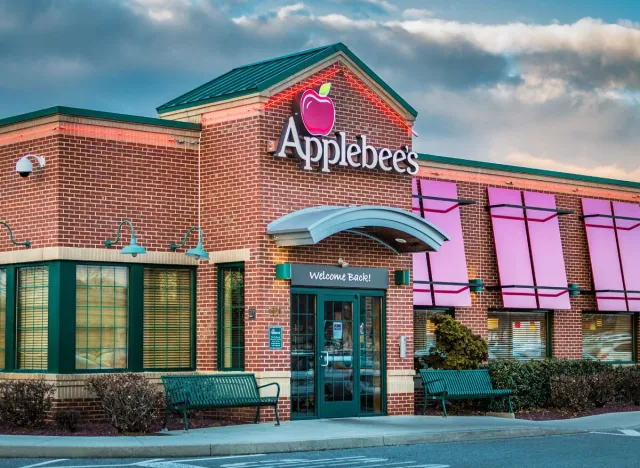 Applebee's has shuttered hundreds of restaurants since 2017 and it anticipates becoming even smaller by the time this current year comes to a close. The casual dining chain—which is known best for its appetizers, meal deals, and, of course, burgers—expects to end 2023 with 10 to 20 fewer restaurants than what it started with.6254a4d1642c605c54bf1cab17d50f1e
Applebee's president Tony Moralejo said during an earnings call earlier this year that the brand has struggled to add more restaurants and start growing again because of elevated land and construction costs
If Applebee's closures do fall within the 10 to 20 range this year, the chain will have lost even more restaurants in 2023 than in the previous year. In 2022, Applebee's ended the year with nine fewer restaurants after closing 13 and opening four.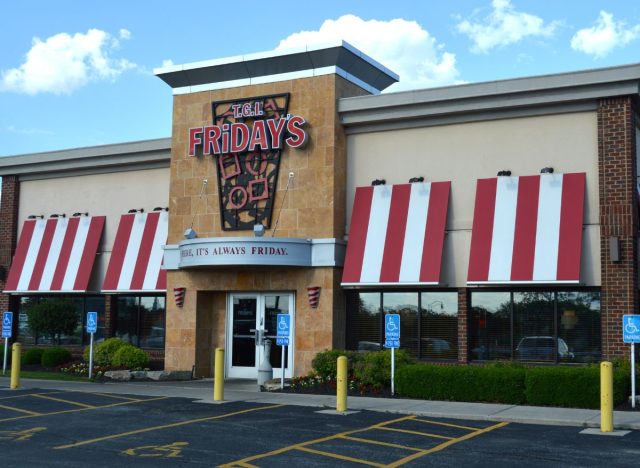 Though it was once popular during the early 2000s, TGI Fridays' restaurant count has been on the decline for years. The COVID-19 pandemic took an especially severe toll on the casual dining chain (even though it was already struggling with sales beforehand). TGI Fridays CEO Ray Blanchette told Bloomberg in a May 2020 interview that up to 20% of the chain's American locations would likely have to close permanently.
According to data company ScrapeHero, the chain was operating 289 locations throughout the United States as of early March this year. This is a major drop from the 418 American restaurants TGI Fridays had in 2018, per Nation's Restaurant News. Local media have reported TGI Fridays closures in Texas and New York since the start of 2023.
On a more positive note, the chain seems to be faring better overseas. Last year, it struck a deal to open 75 new TGI Friday's locations across South and Southeast Asia.
Zoe Strozewski
Zoe Strozewski is a News Writer for Eat This, Not That! A Chicago native who now lives in New Jersey, she graduated from Kean University in 2020 with a bachelor's degree in journalism.
Read more about Zoe