50 Amazing Secret Perks in Popular Restaurants
From birthday freebies to discounts for kids and veterans, here are the best restaurant rewards programs.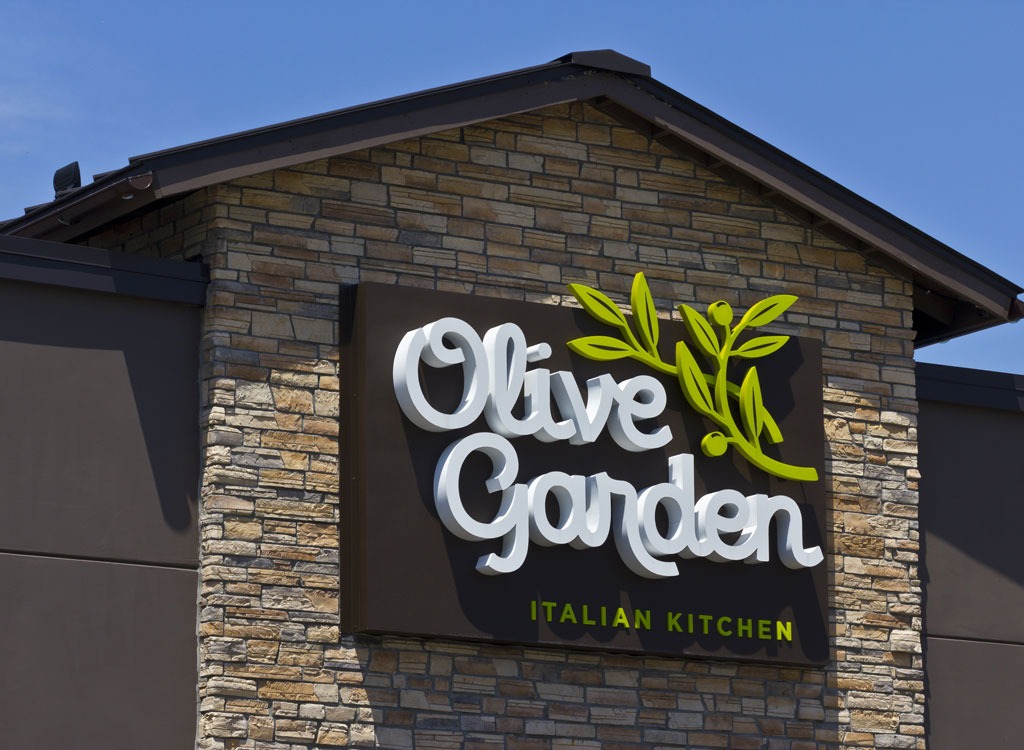 Who doesn't love a secret restaurant perk? It's even better than a secret menu—for some, the holy grail of eating out—because it comes with free or discounted food! From extra goodies on your birthday, free meals for kids, and discounts for veterans or senior citizens, these popular restaurant chains are showing their love for their customers with some sweet deals, thanks to their restaurant loyalty rewards programs (keep in mind that because many of these eateries are franchises, promotions can vary by location—but it never hurts to ask!).
But you might have to be in the know—or at least sign up for their email list or rewards program—to hear about the perks of being a loyalty member (for birthday rewards, some places require you sign up at least a few days before the big day, so think ahead!). Here, we've rounded up 50 of the most amazing secret perks from the best restaurant rewards programs at popular restaurants.
Applebee's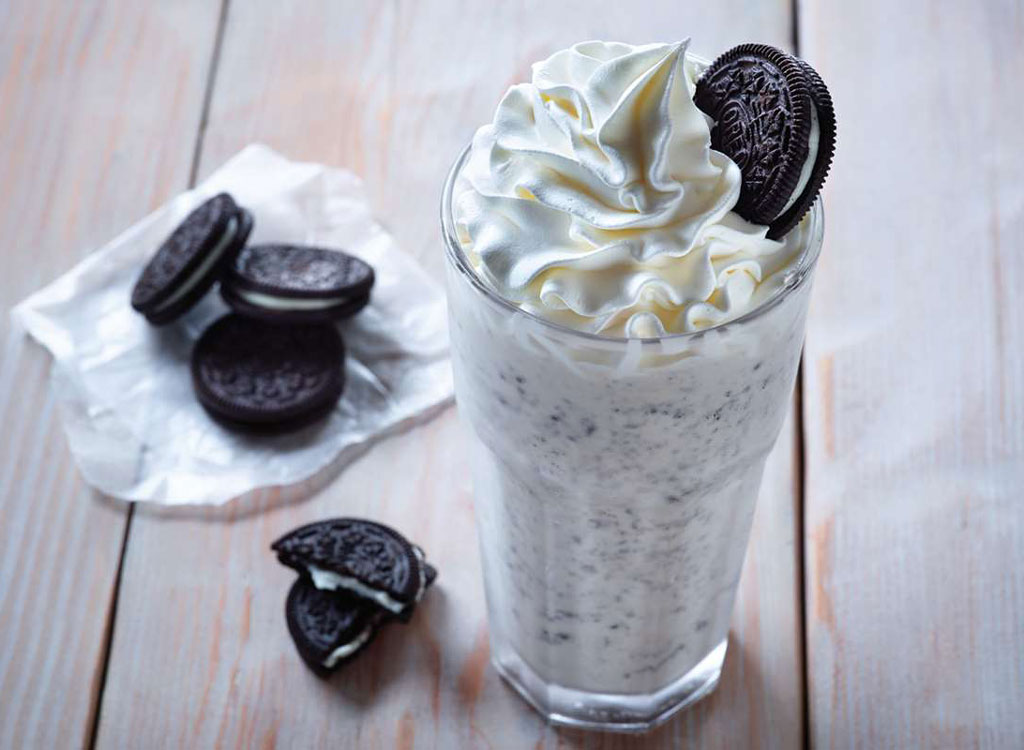 Become an Applebee's EClub member to snag free dessert on your birthday. Many locations also offer free kids' meals with the purchase of an adult entrée, while others have a $1.99 kids menu. Some spots also offer seniors a 10-15 percent discount, so it's definitely worth inquiring. Veterans are rewarded for their service with a free meal on Veteran's Day, plus discounts at many locations.
Arby's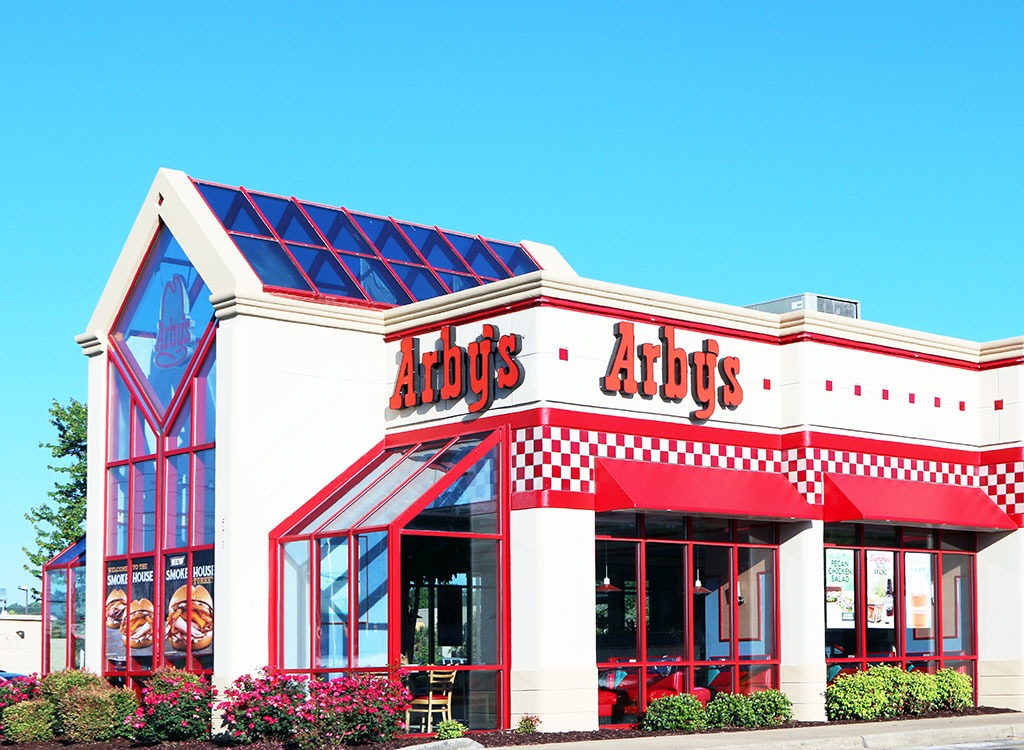 Participating locations of Arby's offer 10 percent off your meal for students and seniors with a valid ID. Sign up for their email list to get a free classic roast beef sandwich with the purchase of a soft drink, plus other offers.
Au Bon Pain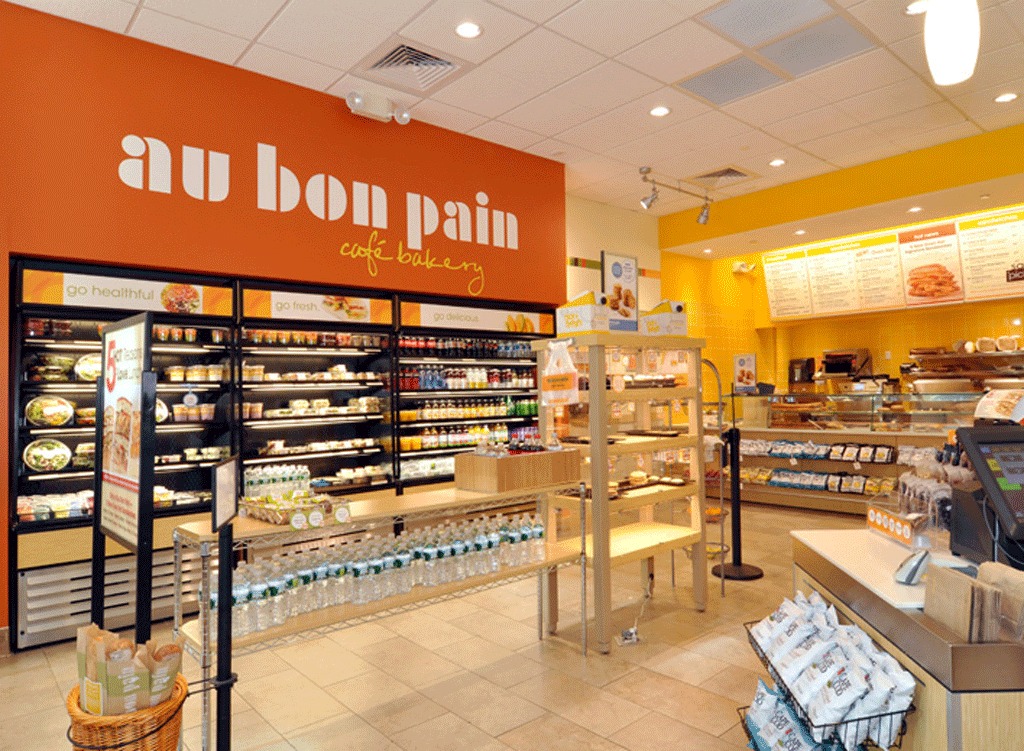 More than just a chain café with a fancy French name, Au Bon Pain also has a full lunch menu, which you can explore on your birthday! Eclub members get a free salad or sandwich on their birthday, plus a free travel mug just for signing up.
A&W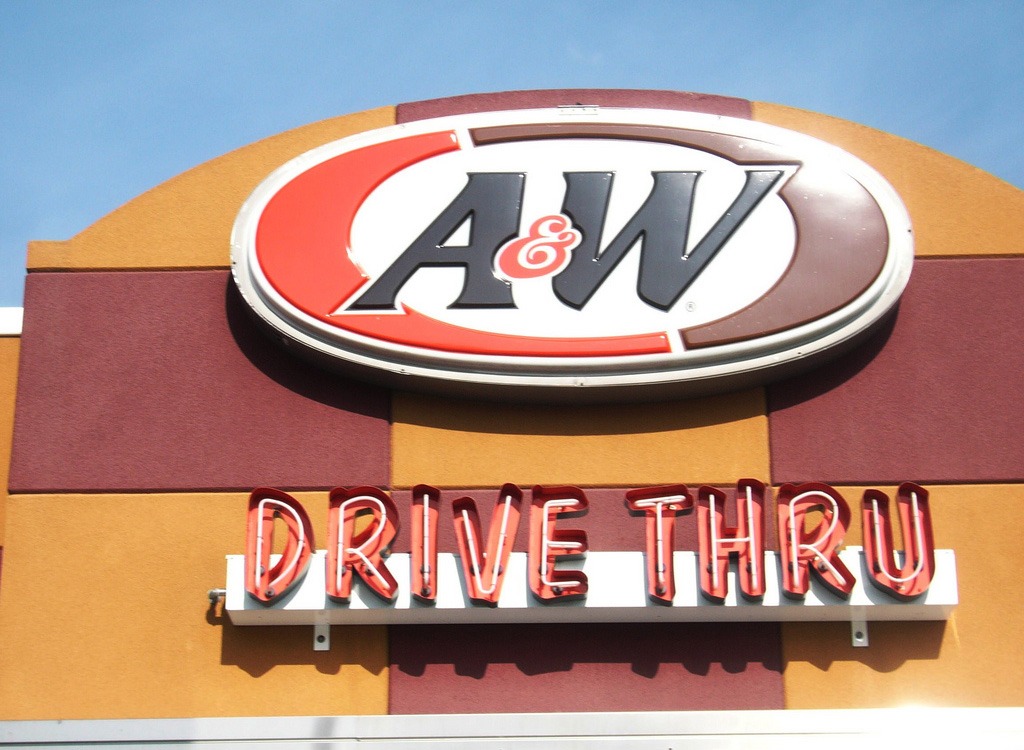 Join the Mug Club at A&W All American Food for a free float on your birthday (plus a free order of fries and a drink with your purchase of the Extra Cheddar Diner Burger for signing up). Many locations of the classic chain also offer a 10 percent discount to seniors and military, so it's worth asking.
Baja Fresh Mexican Grill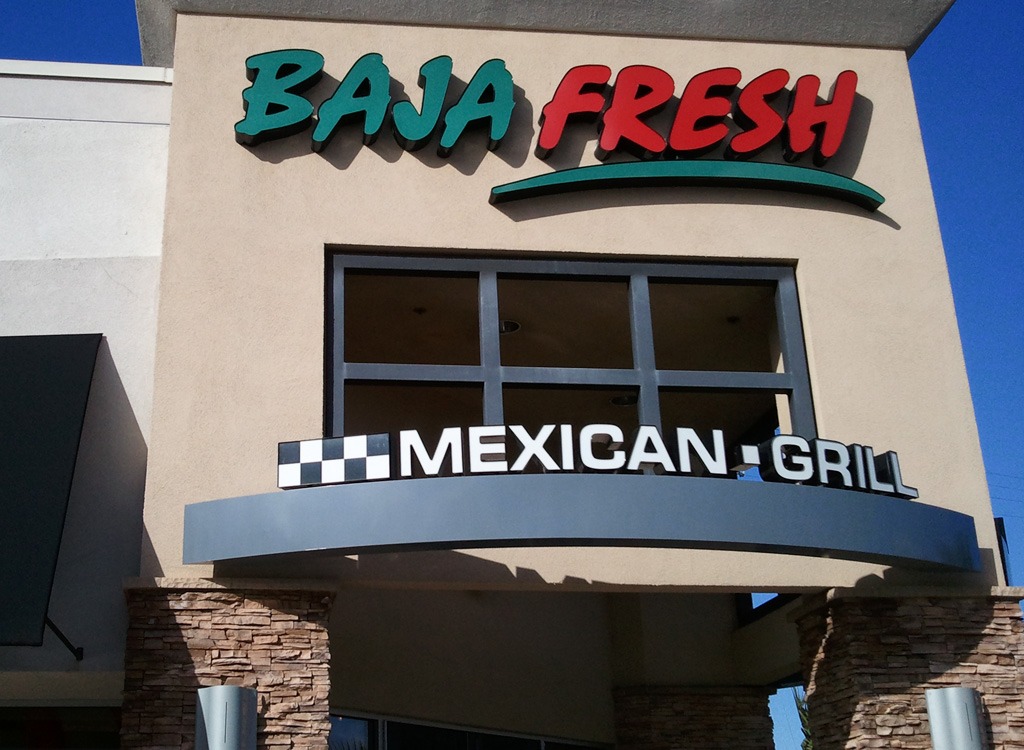 If you like Baja Fresh Mexican Grill, then it might be worth joining their Club Baja loyalty program. Members get a free burrito on their birthday, plus a free taco when you sign up.
Benihana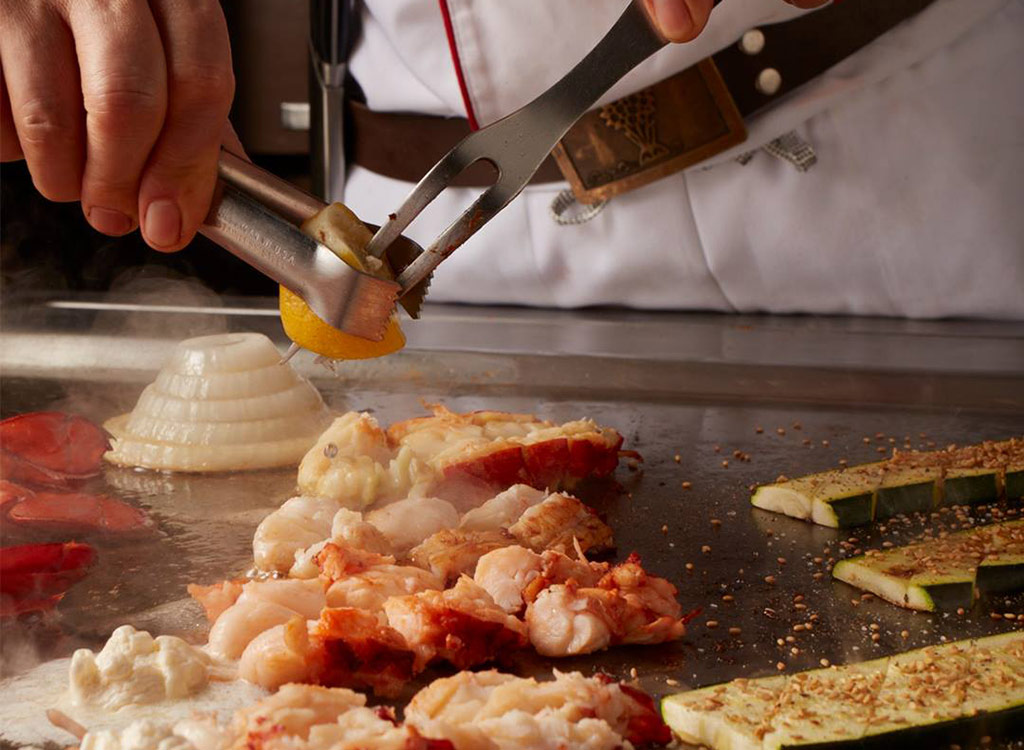 6254a4d1642c605c54bf1cab17d50f1e
Register for The Chef's Table (Benihana's email list) to get a $30 gift certificate good for dinner Monday through Thursday. Then, sign the kids up for the Kabuki Kids Program and they'll get a free Benihana mug (with purchase of kids meal) during their birthday month. Sweet!
Bonefish Grill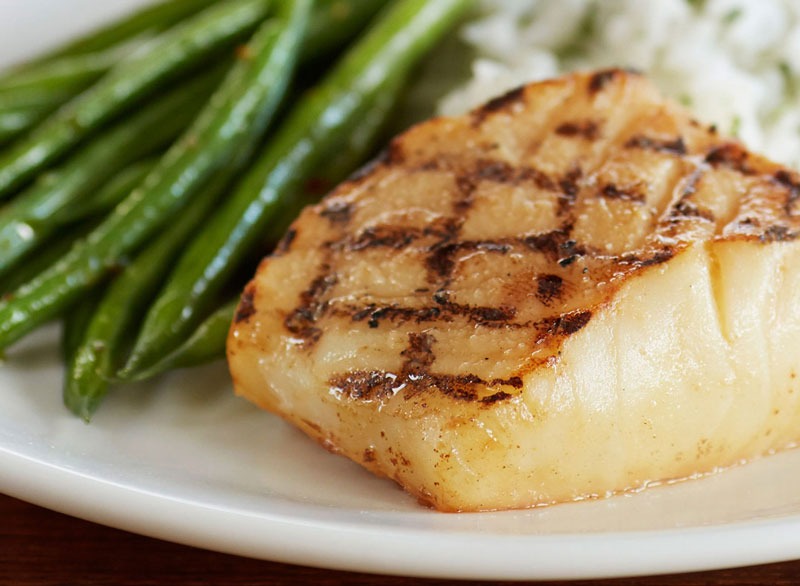 If you frequent Bonefish Grill, Carrabba's, Outback Steakhouse, or Fleming's, then it might be worth joining the Dine Rewards Club. Members get 50 percent off every fourth visit (up to $20) to any of those restaurants. There's also a 10 percent senior discount for AARP members.
Boston Market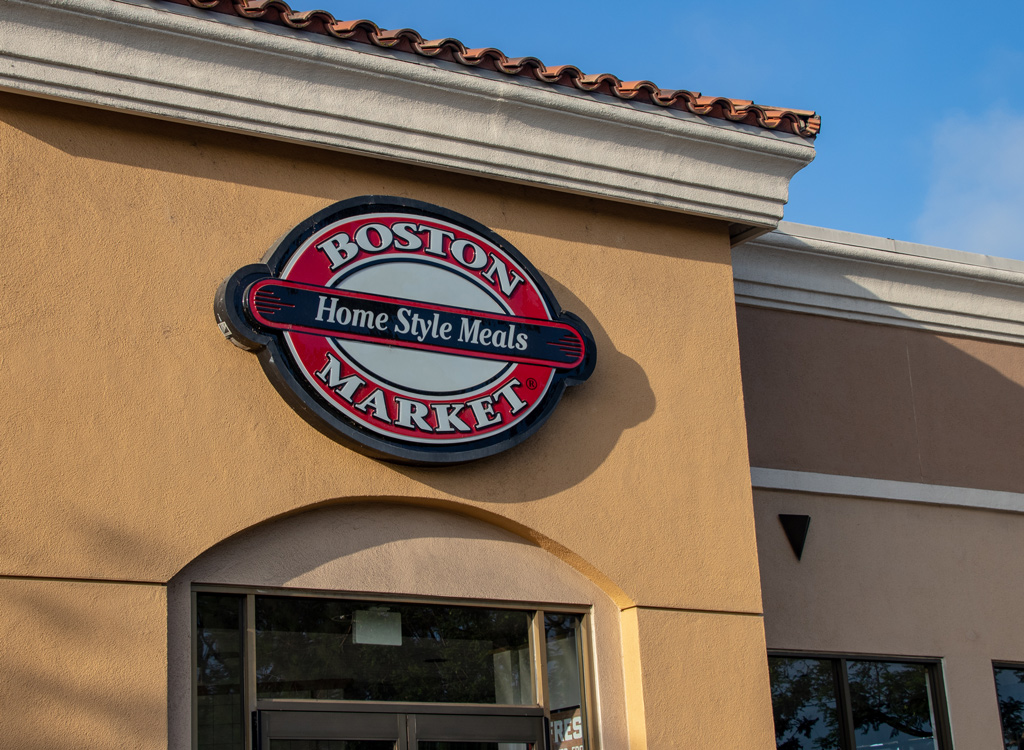 Register for Boston Market's VIP Club to get $3 off any $10 or more purchase just for joining, as well as birthday freebies and other coupons. Most locations also offer senior discounts; being an AARP member might help your case.
Bubba Gump Shrimp Co.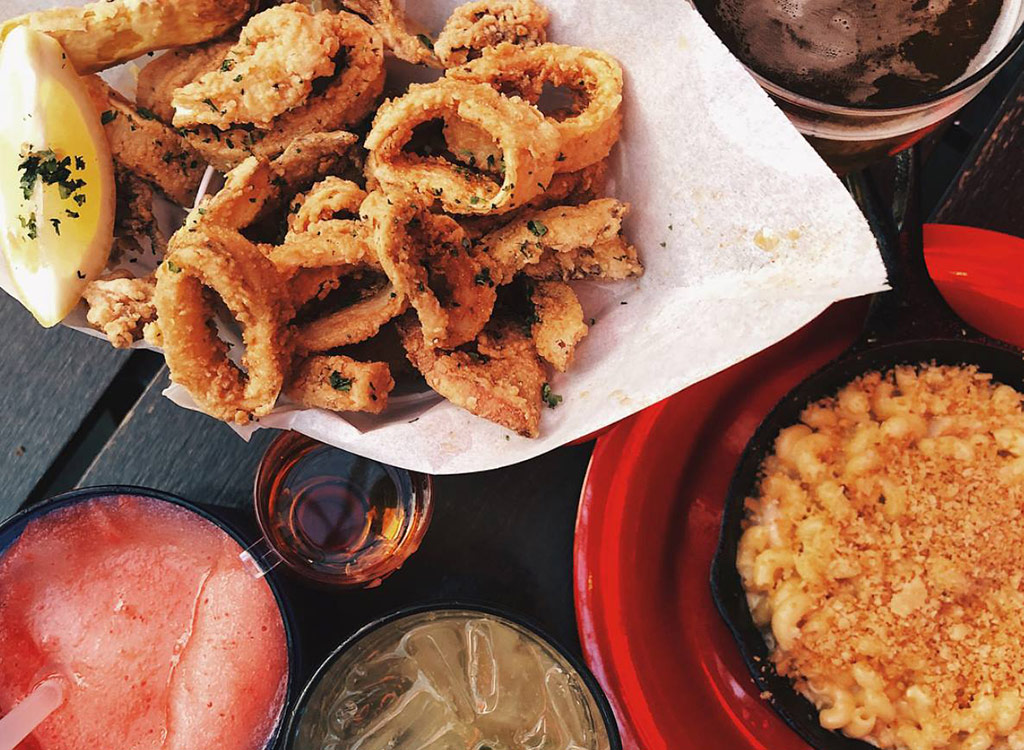 Any day of the week, seniors with AARP membership can snag 10 percent off their bill at Bubba Gump Shrimp Co. You don't even need to pull a Forest Gump and list out every way to cook shrimp.
Buca di Beppo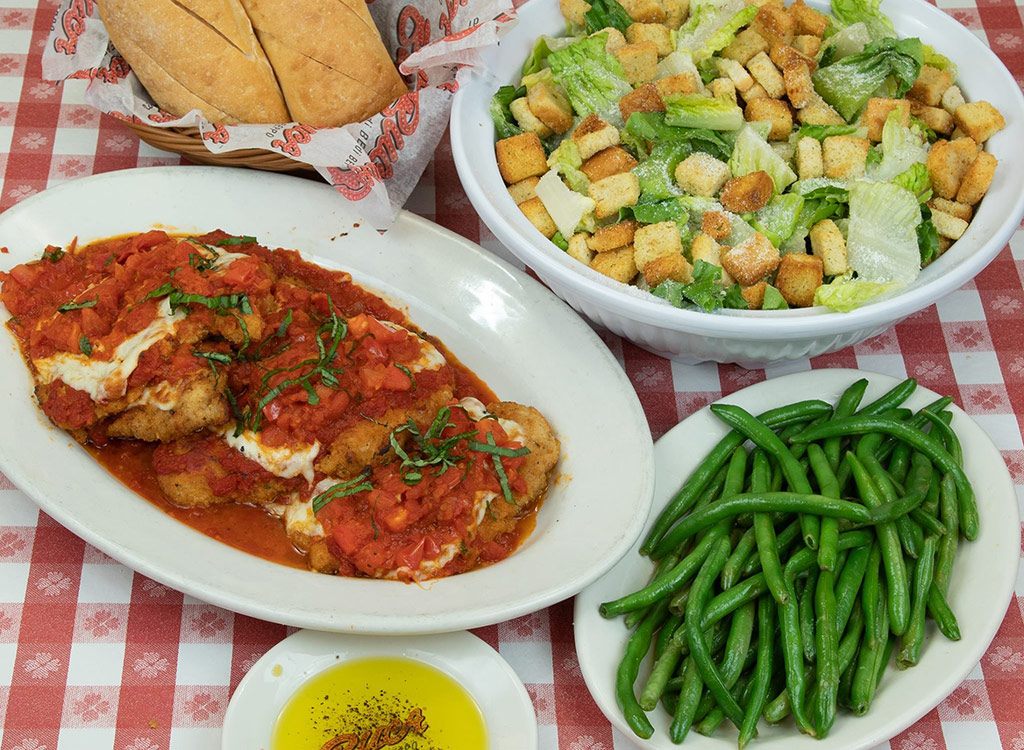 Italian restaurant chain Buca di Beppo likes to make a big deal out of birthdays. Sign up for their eClub to get a $20 gift certificate every year on your birthday, plus a free small pasta entrée just for joining. Some locations also offer 10 percent off for students and military.
Cheesecake Factory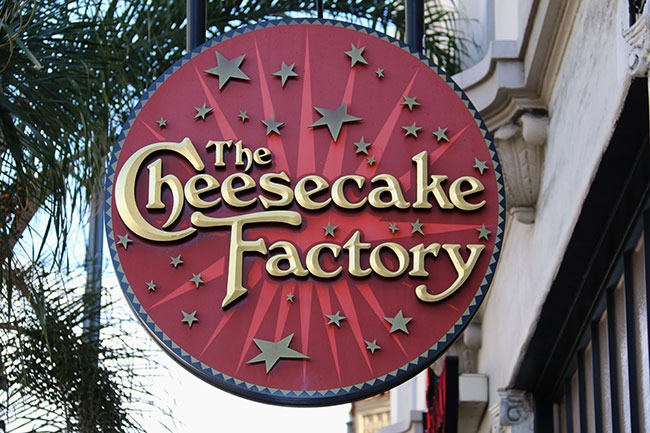 Tell your server it's your birthday (they may or may not check your ID) to get a free bowl of ice cream at Cheesecake Factory. While it doesn't cost money, your birthday sundae will come at a price—a very loud and enthusiastic song to accompany your dessert. Worth it!
Chick-fil-A

Deals vary by Chick-fil-A location, but many offer a student discount so flash your college ID to see what happens; some also offer a free beverage or 10% discount to seniors. Look out for military appreciation nights as well. They also have a membership program, Chick-fil-A One, that gets you more rewards the more you spend—with every member earning a birthday reward.
Chili's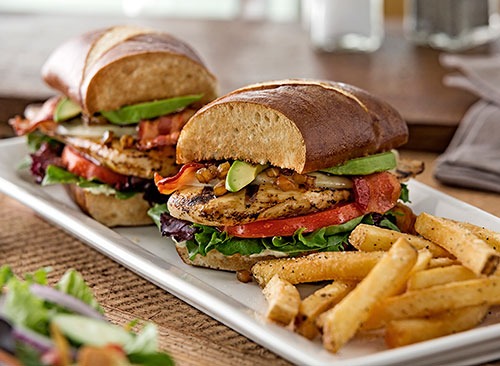 Seniors over 55, as well as active military and veterans, can take advantage of a 10 percent discount at most Chili's locations (they also offer free military meals on Veteran's Day). Kids eat free on Mondays and Tuesdays at select locations as well. And Chili's Rewards members get a free dessert on their birthday, plus free chips and salsa or non-alcoholic beverage every visit.
Cicis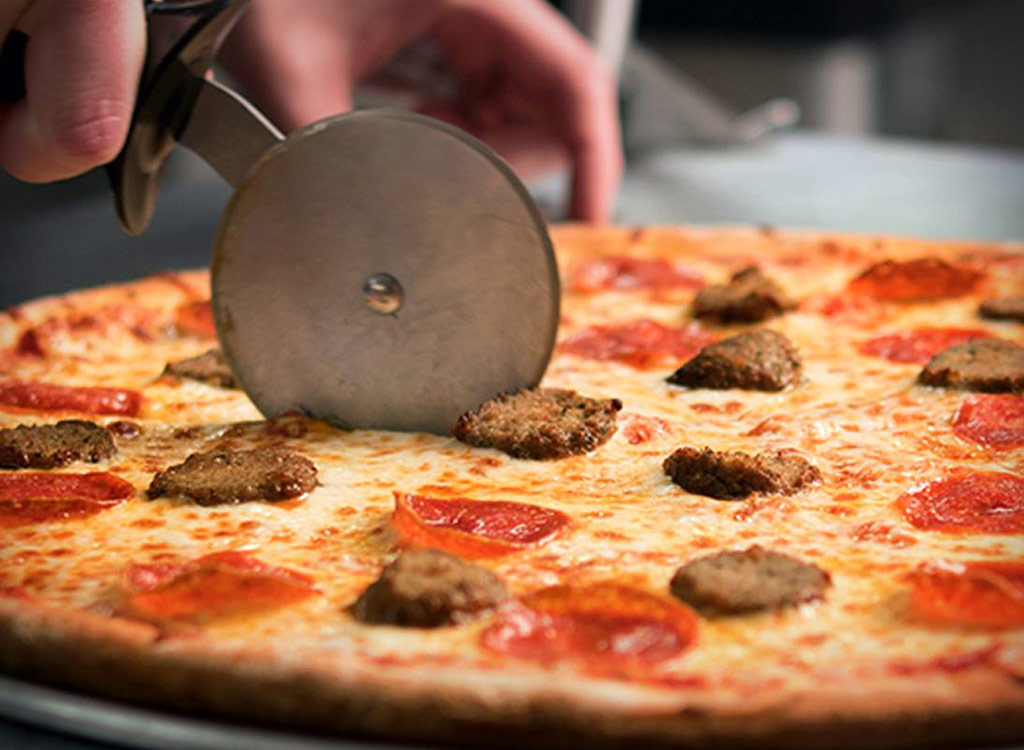 Join the Cicis Loyalty Program to earn points towards a free pizza or buffet. Many locations also offer discounts for seniors and military personnel.
Denny's

Enjoy birthday breakfast for free at Denny's with a complimentary "Build Your Own Grand Slam." For every adult entrée and beverage purchased, kids under 10 can also snag a free meal, while AARP-verified seniors are privy to a whopping 15% off their bill.
Dickey's Barbecue Pit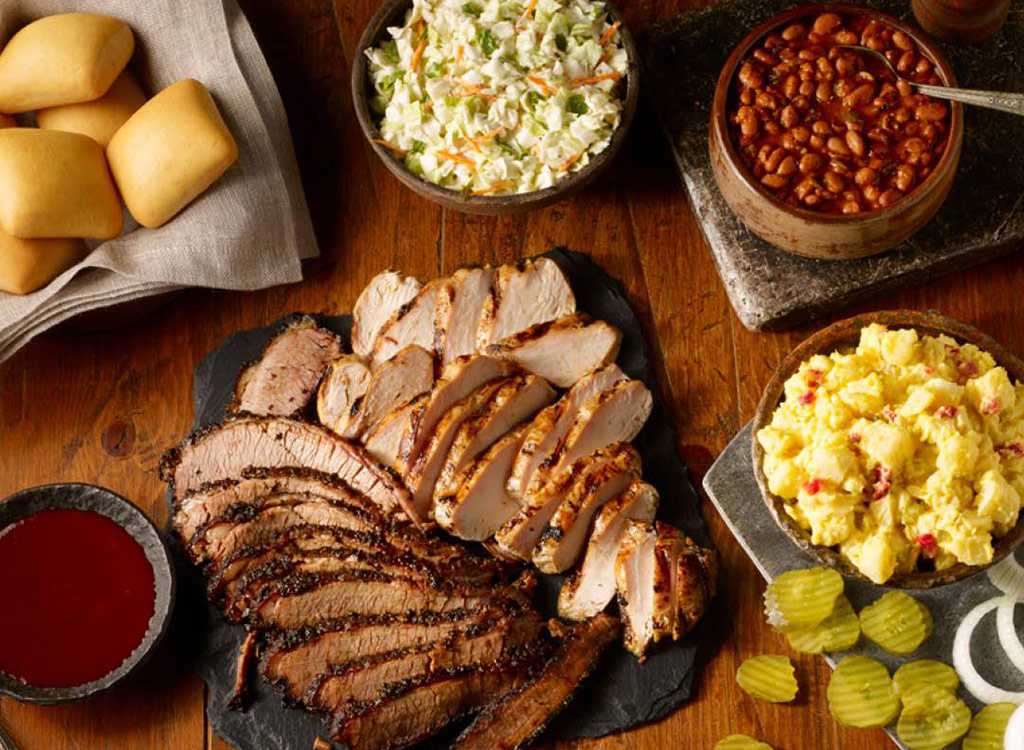 At this fun and family-friendly BBQ chain, kids 12 and under eat free every Sunday with $10 purchase per adult. Sign up for the Big Yellow Cup Club and get free gifts for joining, on your birthday, and on your club anniversary, plus deals and discounts.
Firehouse Subs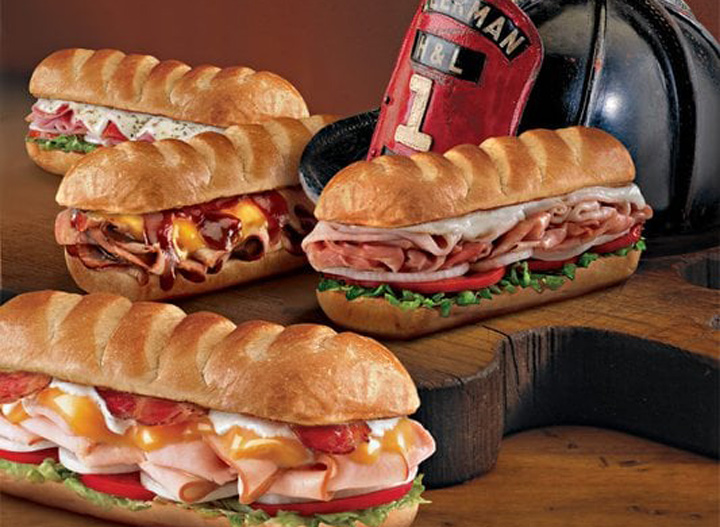 Connect with Firehouse Rewards and get a free large drink with any sub purchase, plus earn points every time you visit Firehouse Subs. Members also get a free sub on their birthday, while kids (signed up by their parents) can get a free kids' combo meal on their special day. Students get 10 percent off at some locations. And Firehouse Subs isn't just a cute name—a portion of all their proceeds also goes to support the Firehouse Subs Public Safety Foundation. Firefighters should also ask their local chain whether they offer any discounts, as many will give at least a free drink to first responders.
Friendly's

Seniors can head to Friendly's to enjoy 10 percent off their meal as well as a free coffee at breakfast or free small sundae during non-breakfast hours. Anyone can sign up for the BFF Club for special coupons, including $3 off ice cream cake on your birthday. Some locations also offer student and military discounts as well, and a free meal to veterans and active service personnel on Veteran's Day.
Fuddrucker's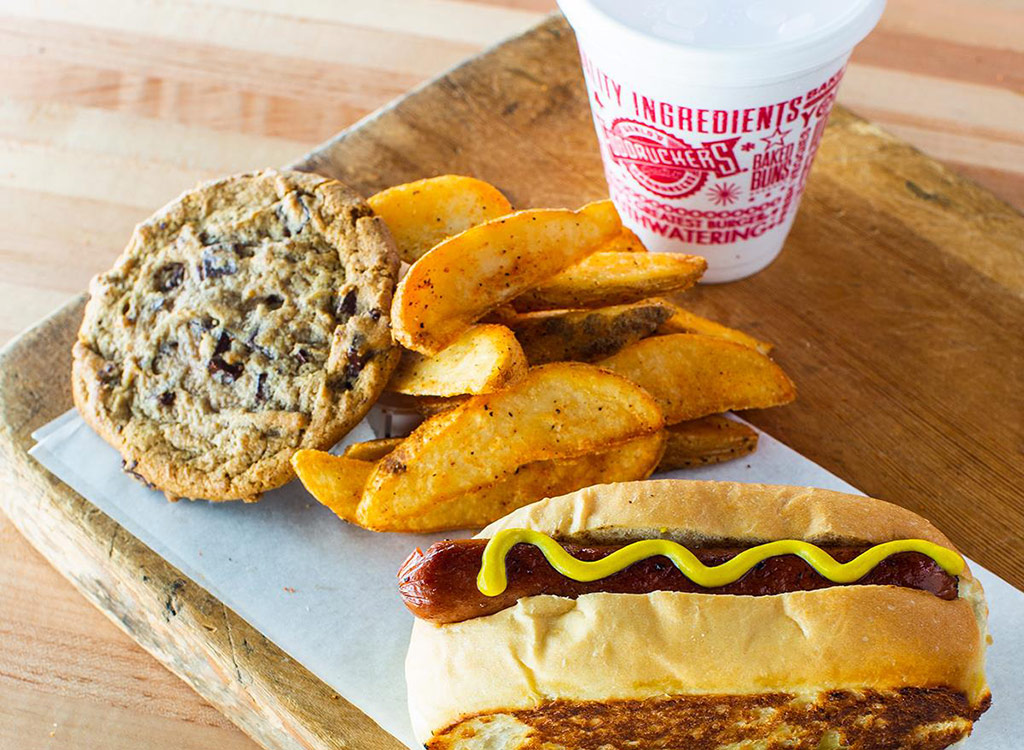 Every Monday at Tuesday at participating Fuddrucker's locations, kids eat for just $0.99 every 4 p.m. AARP members get 10 percent off orders of a burger and sides, and anyone can get more discounts by signing up for Fudd's Club.
IHOP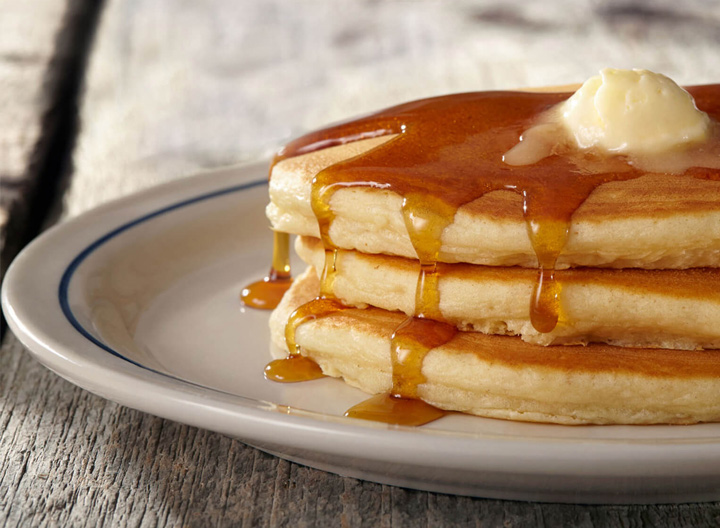 At IHOP, the classic chain offers special discounted menus for kids and seniors alike every day. Join the pancake revolution, as they say, by entering the eCLUB for special offers and discounts, including a free birthday meal as well as one on your 1-year eCLUB anniversary—how thoughtful!
Jack in the Box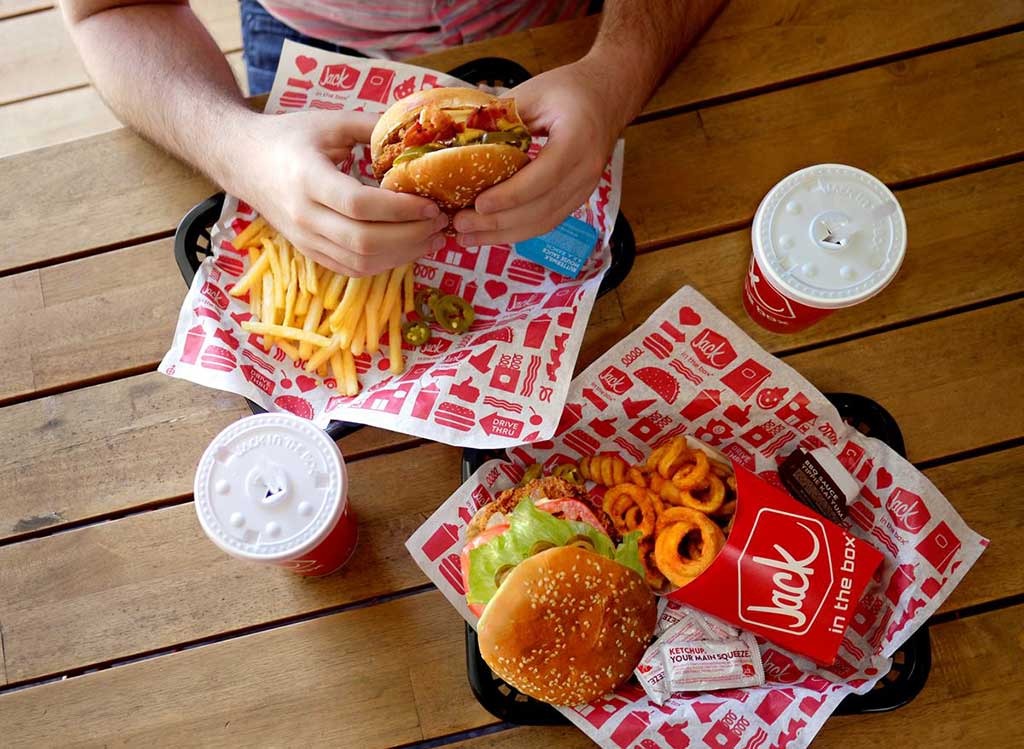 If it's your birthday, then you can get free tacos if you're signed up for emails from Jack in the Box. Seniors over 55 can also get discounts up to 20 percent off at many locations.
Jersey Mike's
Get a free regular sub and 22-ounce fountain drink on your birthday when you sign up for the Jersey Mike's Subs Email Club. They also promise to send a coupon along with any emails they spam—er, send—your way.
Longhorn Steakhouse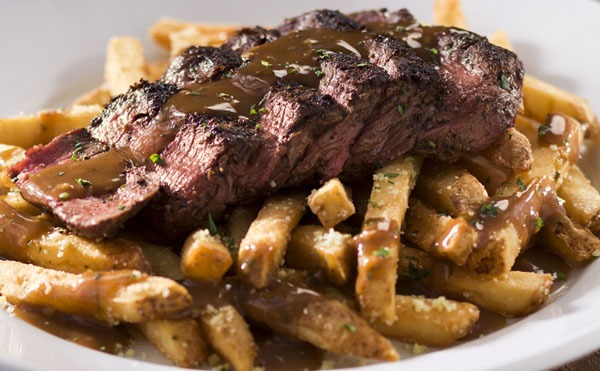 When you sign up for a Longhorn Account at Longhorn Steakhouse, the freebies flow. Get a free appetizer just for signing up, then also a free dessert on your birthday. Being a member has its perks!
Margaritaville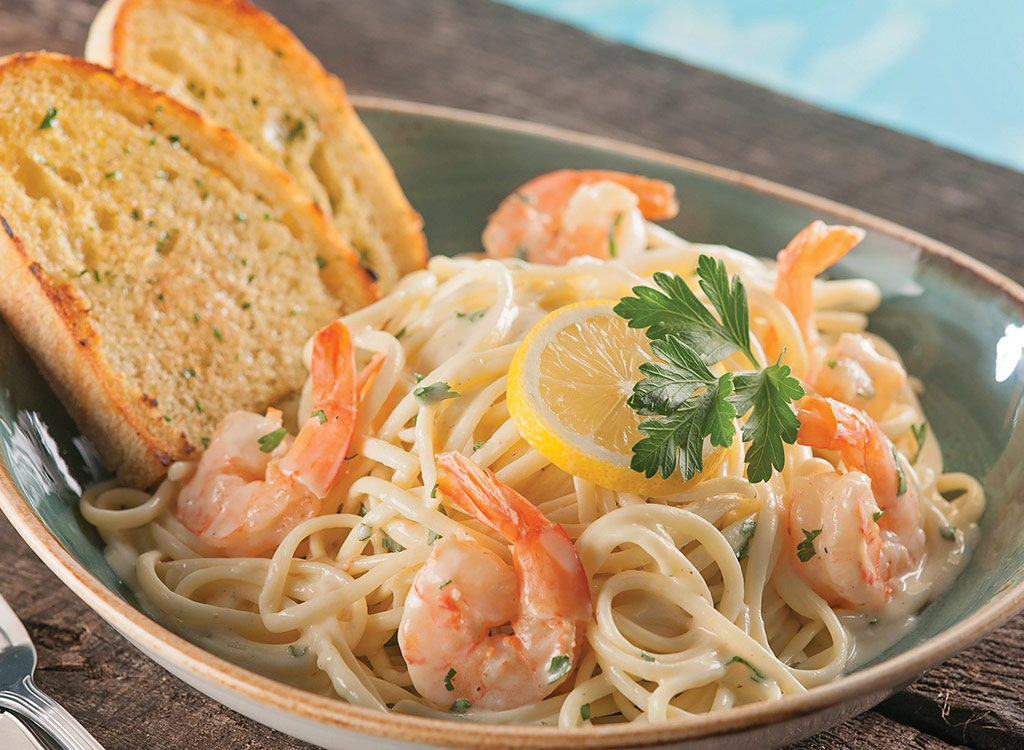 It's nearly impossible to go to Jimmy Buffet's restaurant chain Margaritaville without getting the song stuck in your head. But at least you can sing your way to a free appetizer when you sign up for their Fins Up Club, plus free ice cream on your birthday.
McCormick & Schmick's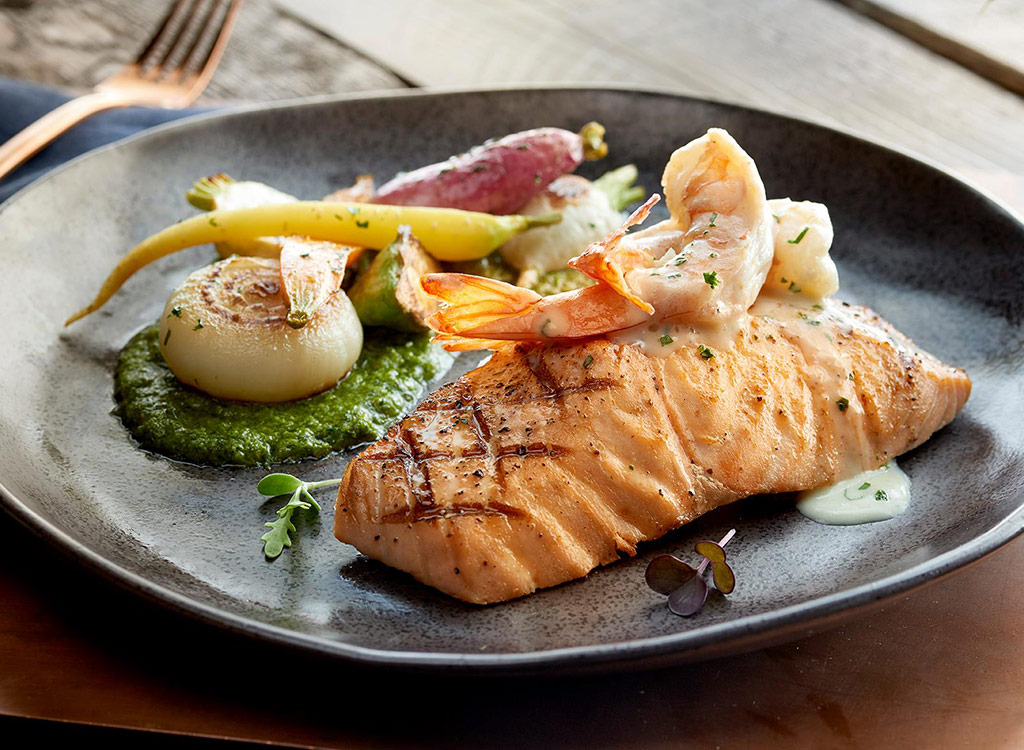 Getting older has its perks! AARP members get 10% off their food every day at McCormick & Schmick's. They also typically offer a free meal to veterans and active duty military on Veteran's Day. Anyone can also join Landry's Club (which includes dozens of restaurants from Dos Caminos to Blue Water Grille) for a $25 gift certificate right off the bat, plus birthday freebies.
McDonald's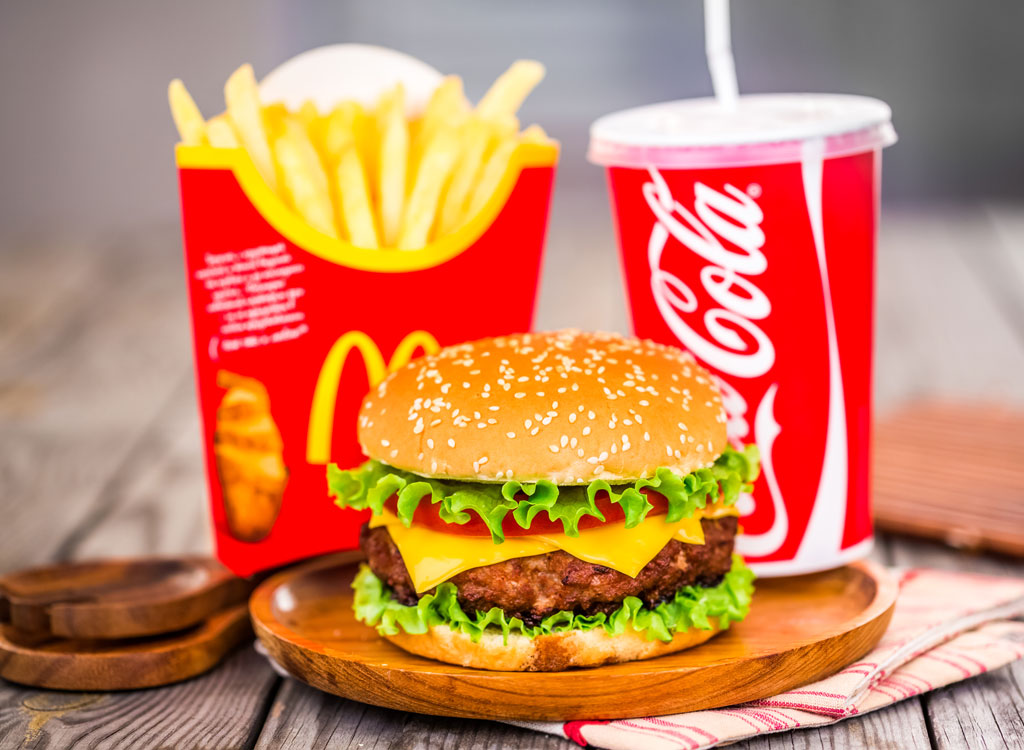 At many locations of one of the world's most popular chains, military, students, and seniors alike can get 10 percent off or a free or discounted beverage. So have your ID ready and ask! Plus, download the app to receive weekly deals!
Melting Pot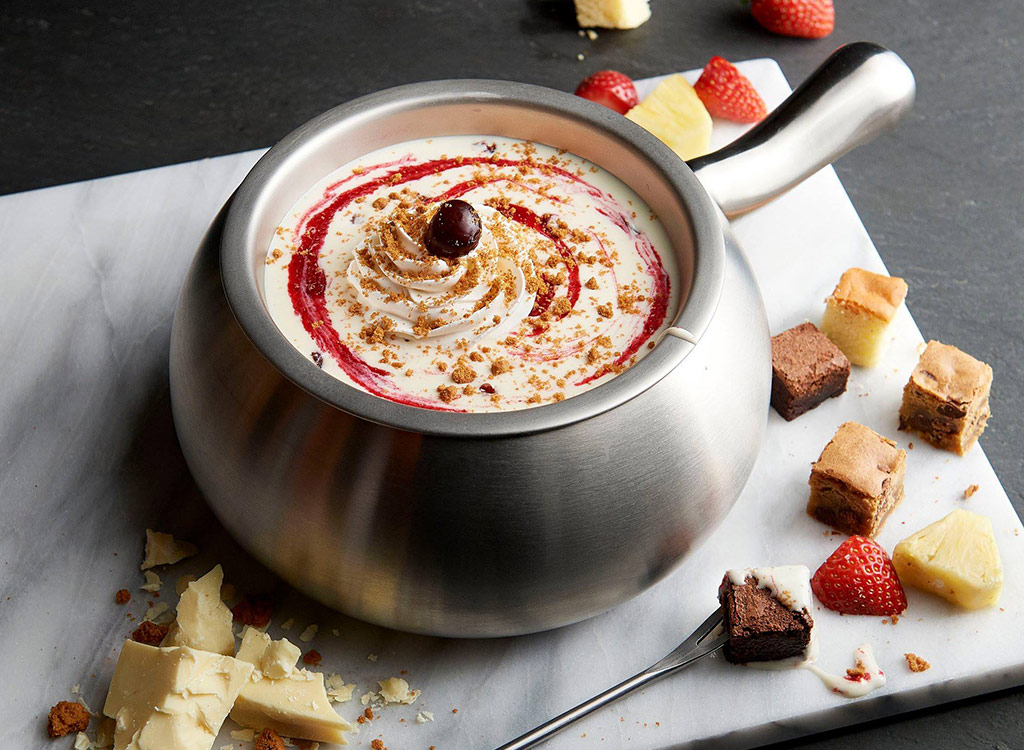 Chocolate-covered strawberries aren't just for Valentine's Day! When you sign up for Club Fondue, the Melting Pot will show their love by gifting you a box of six chocolate-covered strawberries, plus birthday vouchers and other promotions.
Moe's Southwest Grill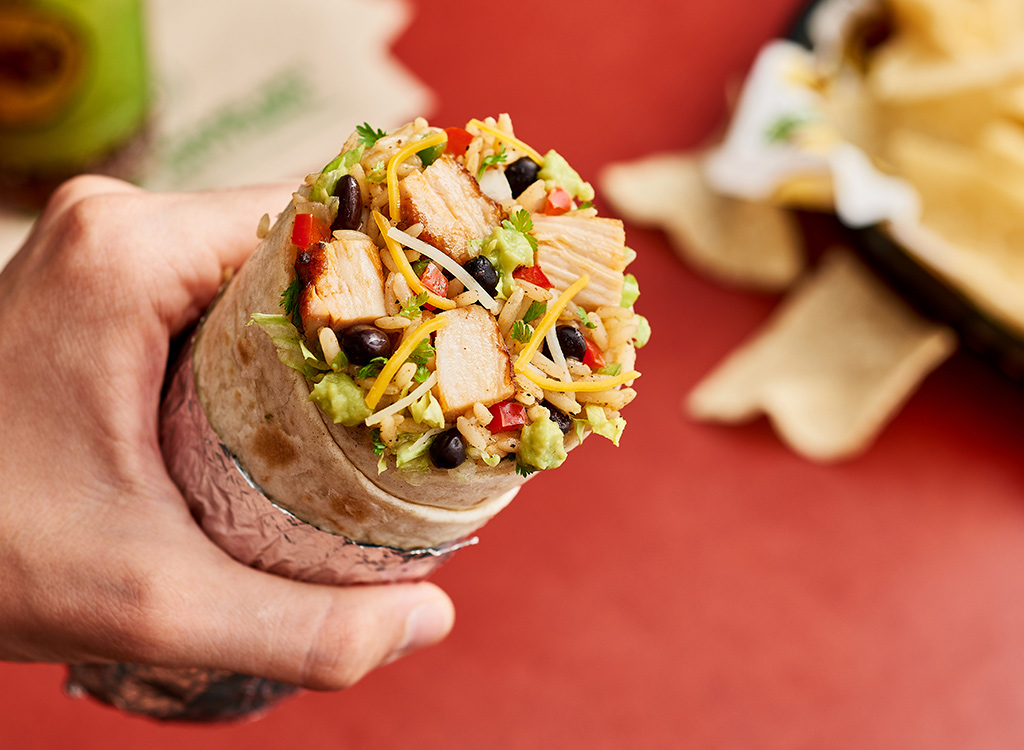 If a free burrito on your birthday sounds like a good deal, then sign up for Rockin' Rewards at Moe's to snag one. You also get free nachos with drink purchase when you sign up. Some locations also offer a "kids eat free" night, usually during the week.
Olive Garden
Get a free appetizer or dessert when you sign up for Olive Garden's eClub (which is also good at sister restaurants like the Longhorn Steakhouse and the Capital Grille), as well as a free dessert on your birthday.
P.F. Chang's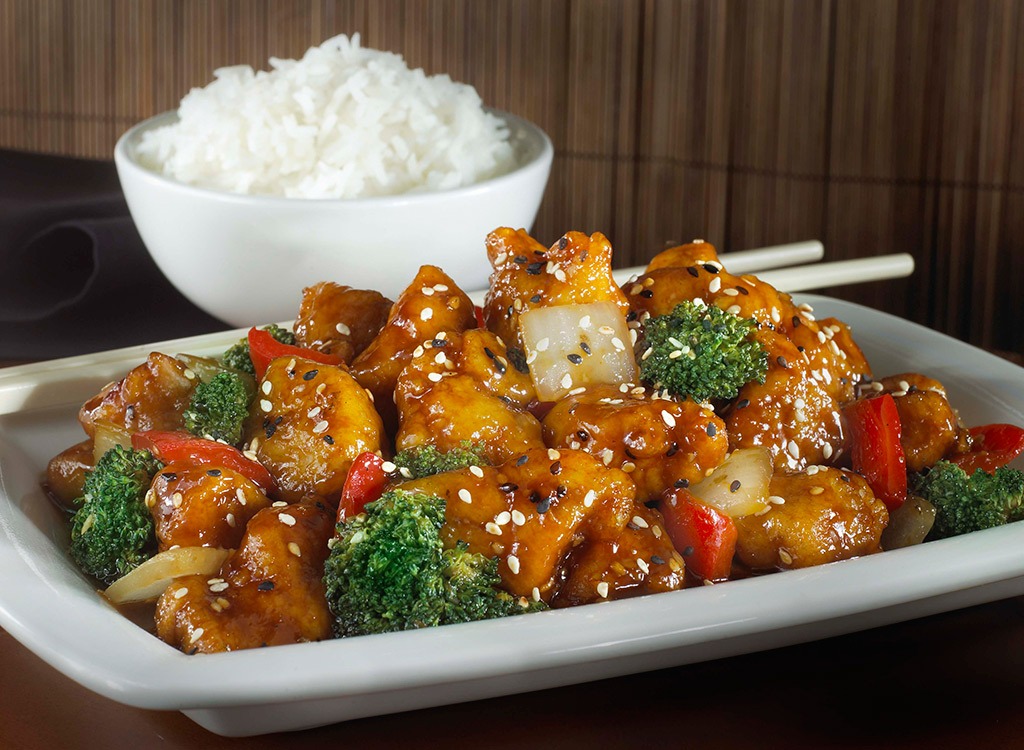 Hit up P.F. Chang's Rewards to get a 1,000-point sign-up bonus (halfway to a free entrée) plus birthday freebies. They also often offer veterans and active duty military a free entrée with purchase on Veteran's Day.
Pizza Hut
Sign up for Hut Rewards at Pizza Hut to earn points toward free pizza, plus get birthday freebies. Some locations offer 10-20 percent off pies for students and even teachers, so it's worth asking.
O'Charley's
At sit-down restaurant chain O'Charley's, kids under 10 eat free all day, every day (with purchase of adult entrée). Become an O'Club member to enjoy a free appetizer for signing up, special birthday surprises, and discounts and exclusive offers.
Qdoba
Log in to Qdoba's rewards program to earn points for every dollar spent, plus get a BOGO birthday treat. Some locations offer student and military discounts as well.
Red Lobster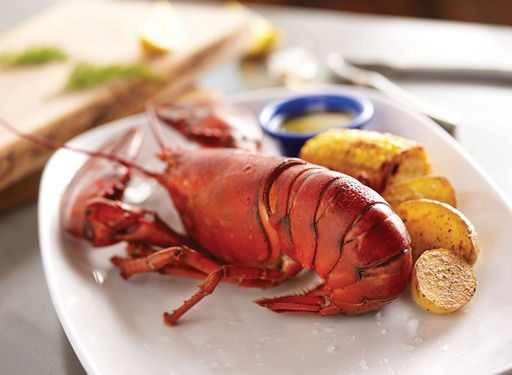 If you're a fish fan, then it may be worth enrolling in Red Lobster's My Red Lobster Rewards program. Get 75 points for signing up, earn points every time you go (get a reward every 125 points), and get birthday freebies.
Ruby Tuesday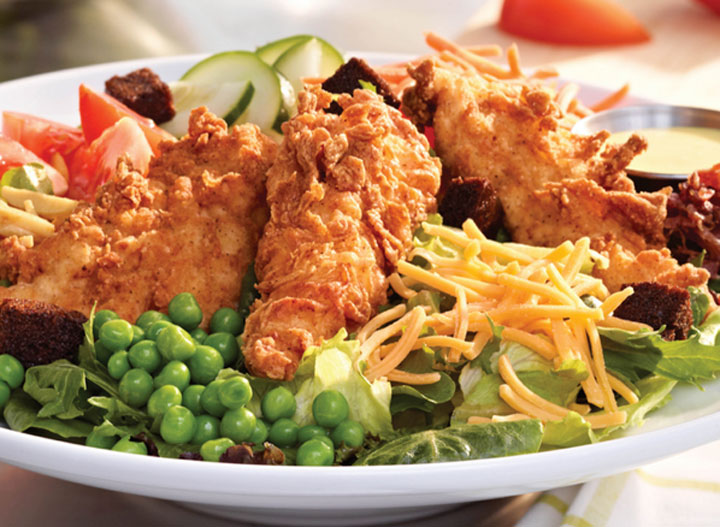 Sign up for Ruby Tuesday's SO CONNECTED program to get a free appetizer when you join, plus a free burger or garden bar entrée on your birthday. Plus, kids eat free every Tuesday (because what other day would they choose?) after 5 p.m.
Steak 'n Shake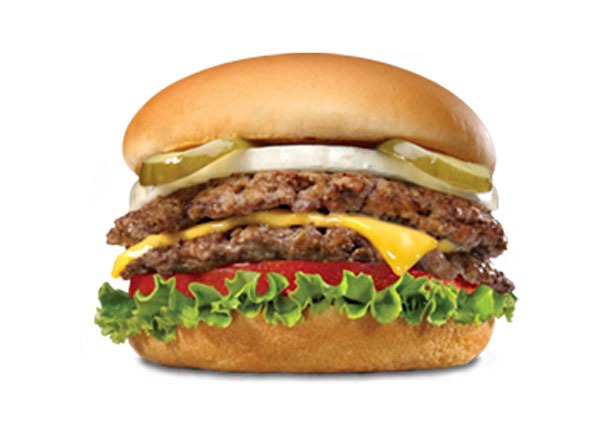 Most places that offer free kids meals relegate them to the mid-week slump. But at Steak 'n Shake, kids eat free all weekend (adults just have to spend $9 per free kids' plate). They also offer half-price off all shakes and drinks during "happy hour" (2 p.m. to 5 p.m.) and have a rewards program where you can stack up points.
Subway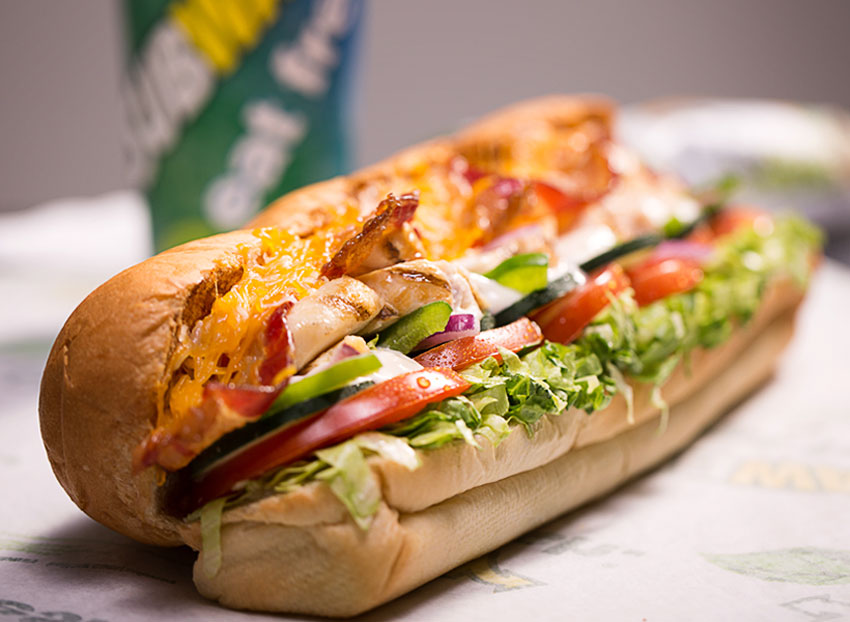 Take advantage of Subway's MyWay Rewards to score four tokens for every dollar you spend. When you get to 200, you get a reward.  Plus, you'll be eligible for coupons, special deals, and bonus tokens. In addition, some locations offer student and senior discounts with valid ID.
Taco Bell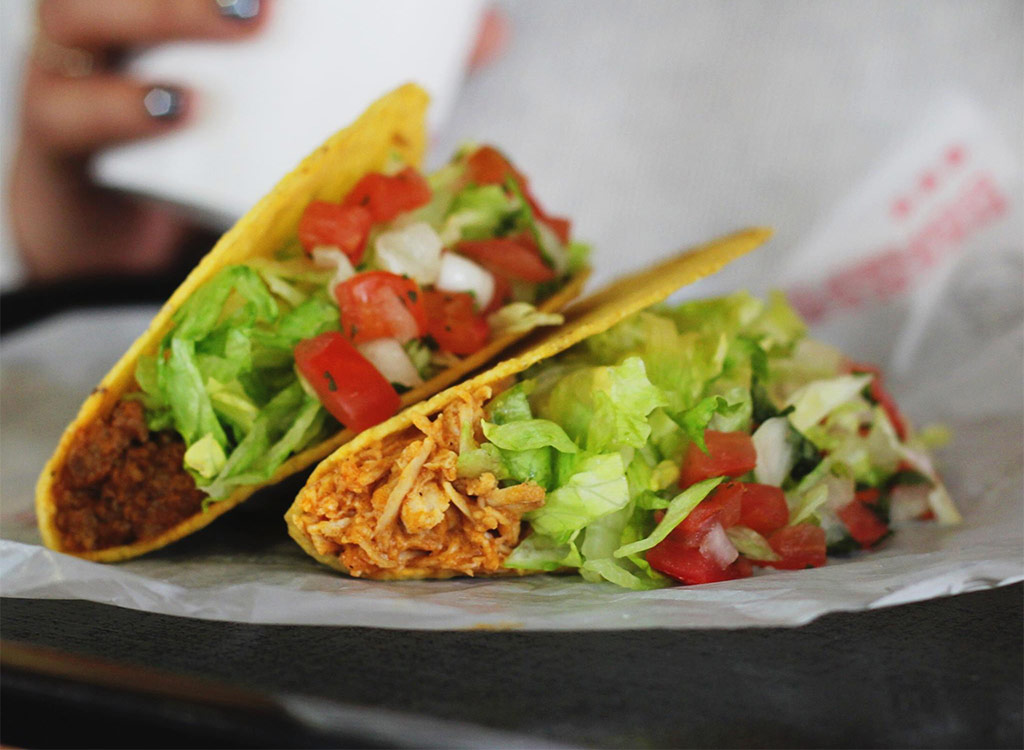 For a real birthday fiesta, sign up for Taco Bell's perks program and get exclusive offers, including a birthday freebie. Seniors over 65 also get 5 percent off and a free beverage. Some locations offer student discounts as well.
TGI Fridays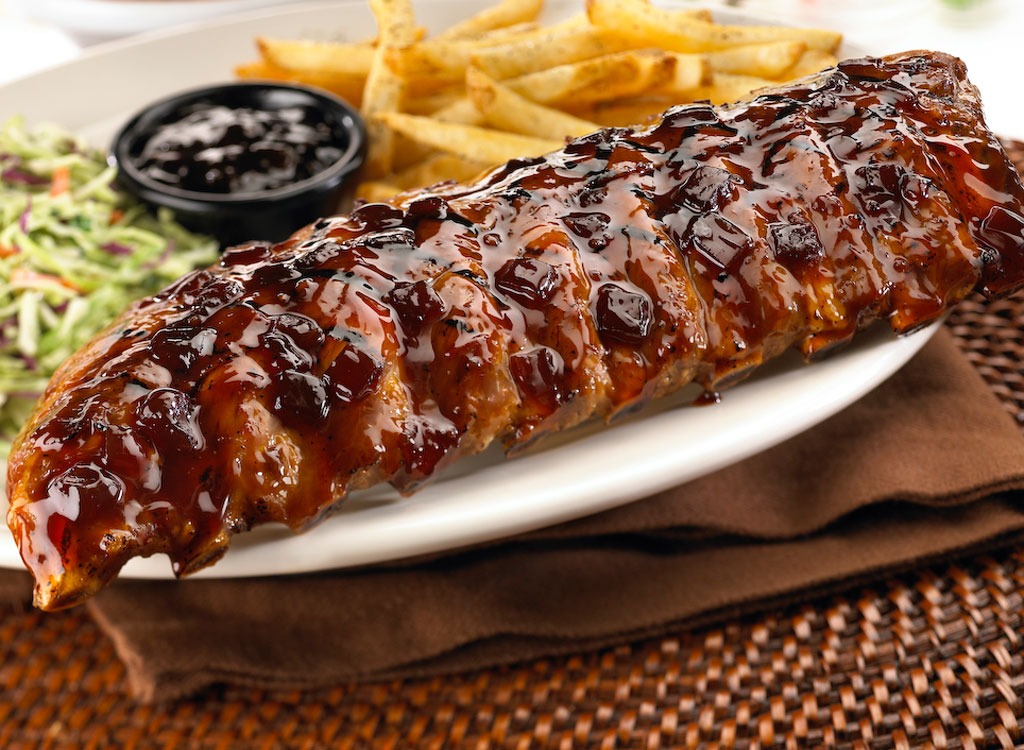 Sign up for TGI Fridays Rewards to get a free appetizer or dessert for joining, free chips and salsa with every visit, plus other rewards, including a free dessert during your birthday month. As a reward member, you also earn points to get even more free stuff, and every third visit earns you a Jump the Line Pass that lets you skip right to a table—talk about VIP treatment. Kids also eat free on Tuesdays at many locations.
Uno Pizzeria & Grill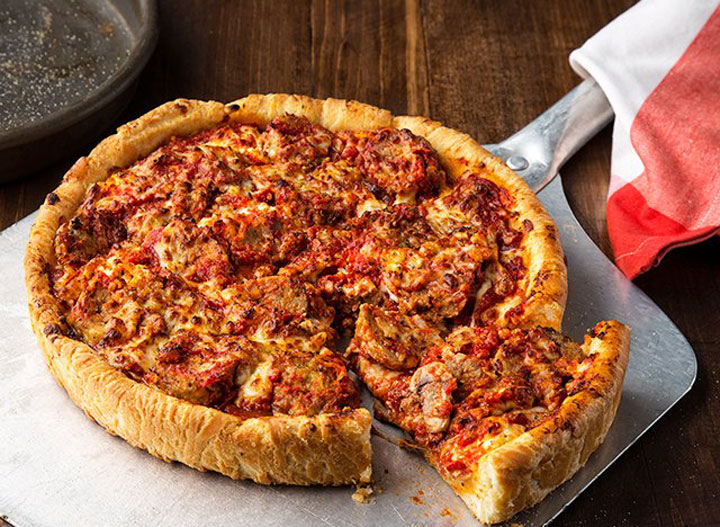 Join the Uno Insider's Club at Uno Pizzeria & Grill for a free gift for signing up, plus a birthday freebie (the offer varies, but is usually a coupon for money off or a free item on your big day).
McAlister's Deli
If you love sandwiches, making sure the McAlister's Deli App is a permanent fixture on your phone may be a great way for you to save money each month. It's really simple, too. All you have to do is download the McAlister's Rewards App, and each month you'll receive a special offer. You can collect points by either ordering On-the-Go via the app or by showing your unique 4-digit code to the cashier while dining in. The more you use the app, the more rewards come your way!
Panera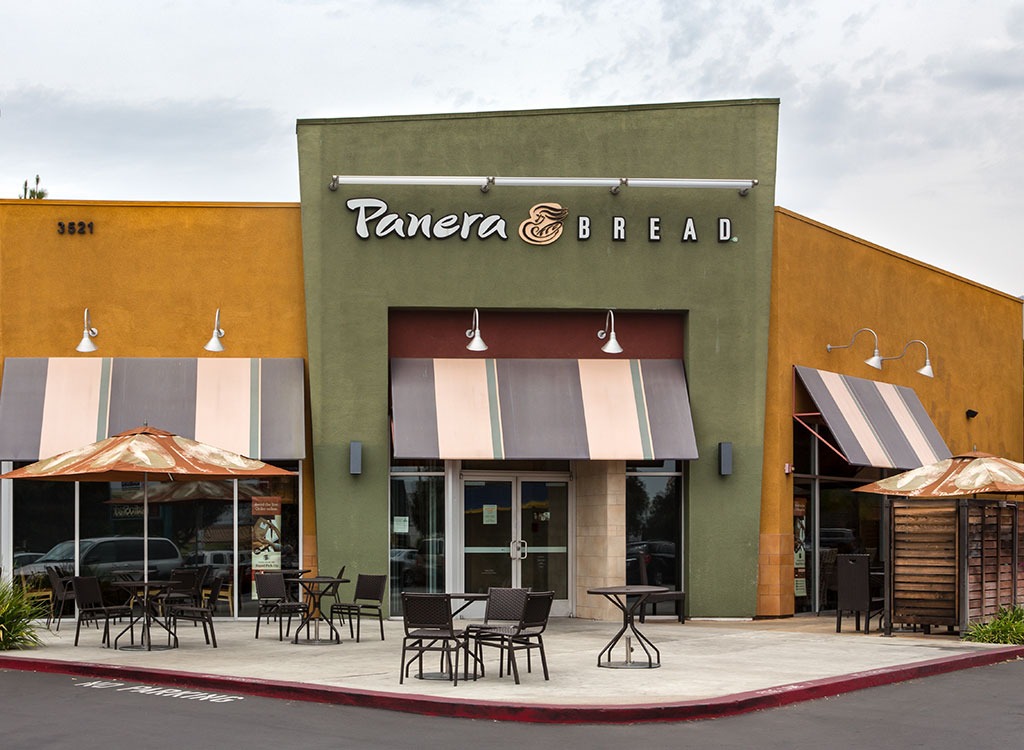 Panera offers an expansive menu for customers, including all kinds of soups, salads, sandwiches, smoothies, pastries, and mac and cheese dishes. This quick service spot offers the MyPanera Member Card, which allows you to earn rewards. If you download the app or go online, you can track how many points you've accumulated, as well as past orders. You'll also be the first to know about any exclusive sneak peeks and menu updates.
Chipotle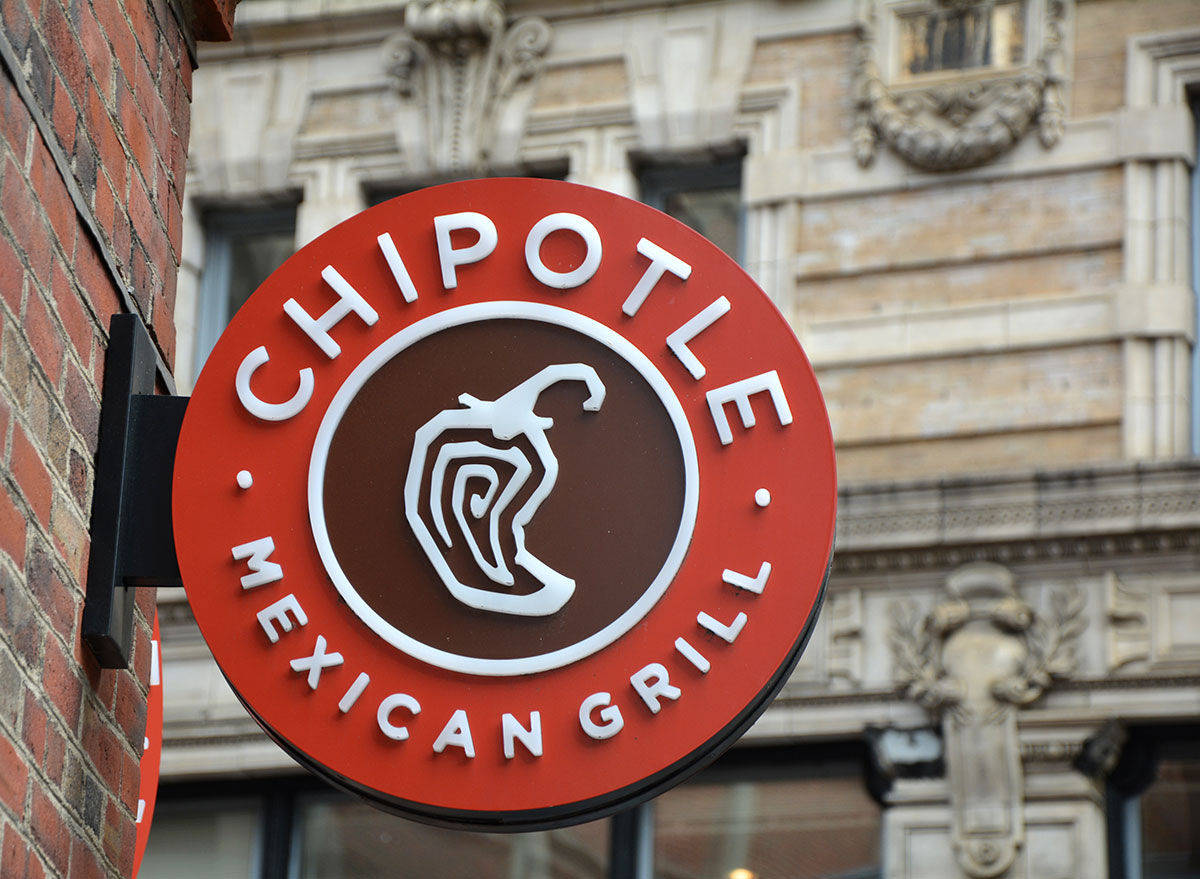 Slow and steady wins the race with Chipotle Rewards. For every $1 you spend at Chipotle, you'll receive 10 points. Once you get 1,250 points, you receive one entrée on the house. It's important to download the app so that you can redeem additional rewards, too. Once you become a member, your first purchase will include complimentary chips and guac—a great way to start off your new membership, don't you think?
Red Robin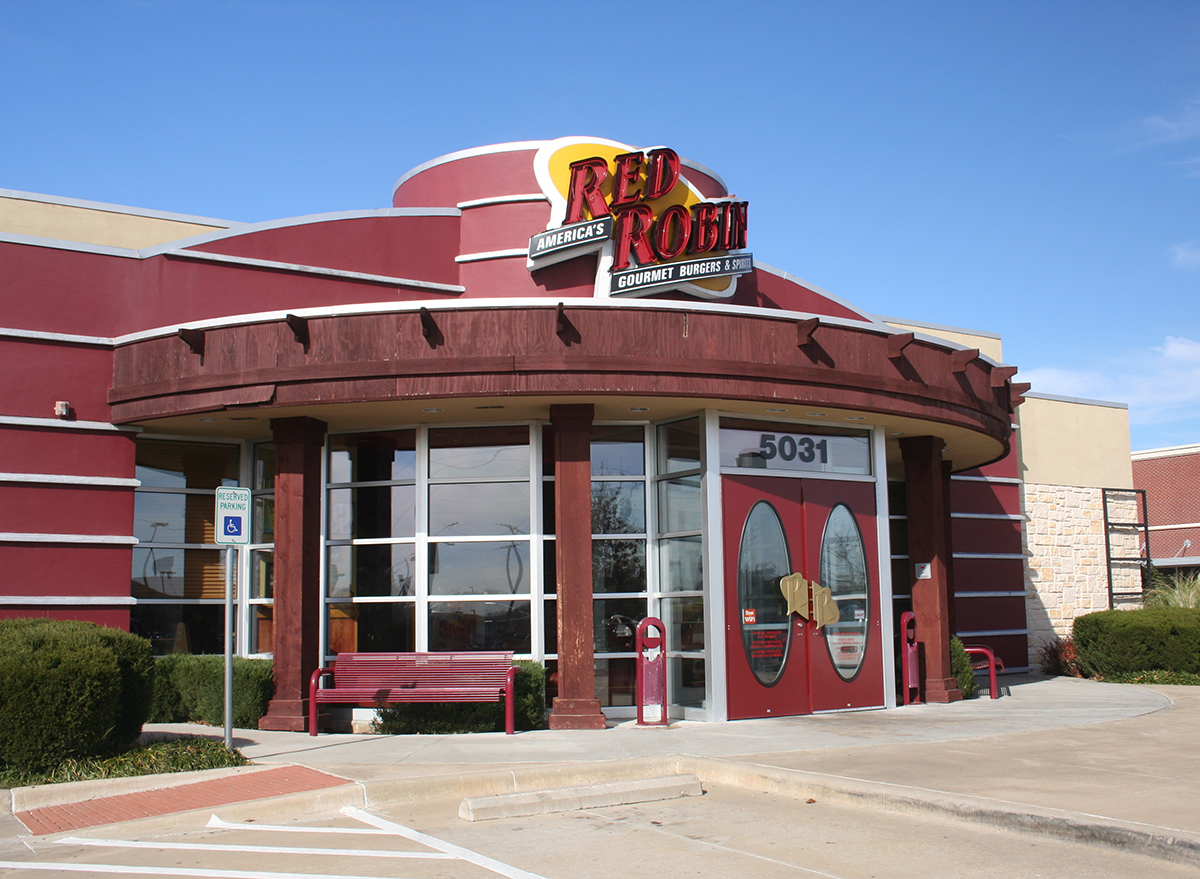 Red Robin Royalty offers several ways for you to save. When you join, you can expect to receive a free burger on your birthday, and you get to choose which of the 24 gourmet burgers you want to celebrate your special day with. Another perk of this rewards program is that every 10th item you buy from Red Robin you get for free. Finally, after you've visited one of these restaurants five times in the first five weeks as a member, you'll get $20 taken off your next bill. Of course, no rewards program is complete without special deals offered throughout the year, so that's another perk you can expect, too.
Domino's Pizza
At Domino's, enjoy a Piece of the Pie Rewards, which means you accumulate points toward earning a free pizza. Here's how it works: for every order of at least $10 value, you receive 10 points in return. Once you rack up 60 points, you get a free medium-sized pizza with two toppings of your choice. The catch is that you can only place one order per calendar day for this to work, so even if you order several pizza pies, you'll still receive 10 points. But hey, it only takes six separate orders to receive your free pizza!
California Pizza Kitchen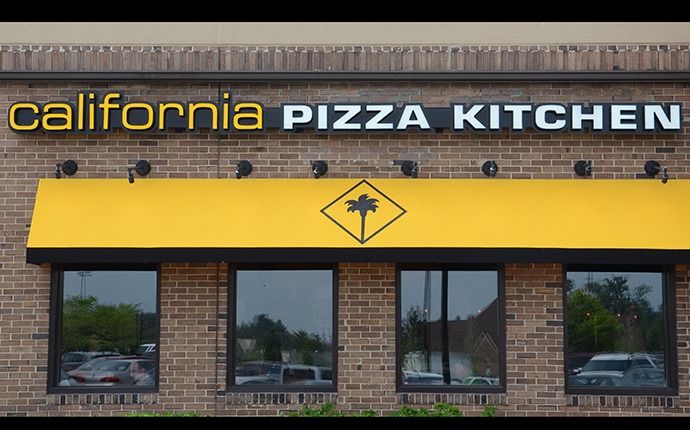 Join CPK Rewards, and for every $1.00 you spend, you'll earn one point. From there, your rewards get categorized into four different benefit levels: Palm Member, VIP Member, Diamond Member, and Elite Member. These levels are determined by the number of points you earn in a calendar year. Once you lock into a certain benefit level, you will stay at the level (or have the chance to go to the next one) for the remainder of that year as well as the following. You can see what rewards you unlock with each membership here.
Jamba Juice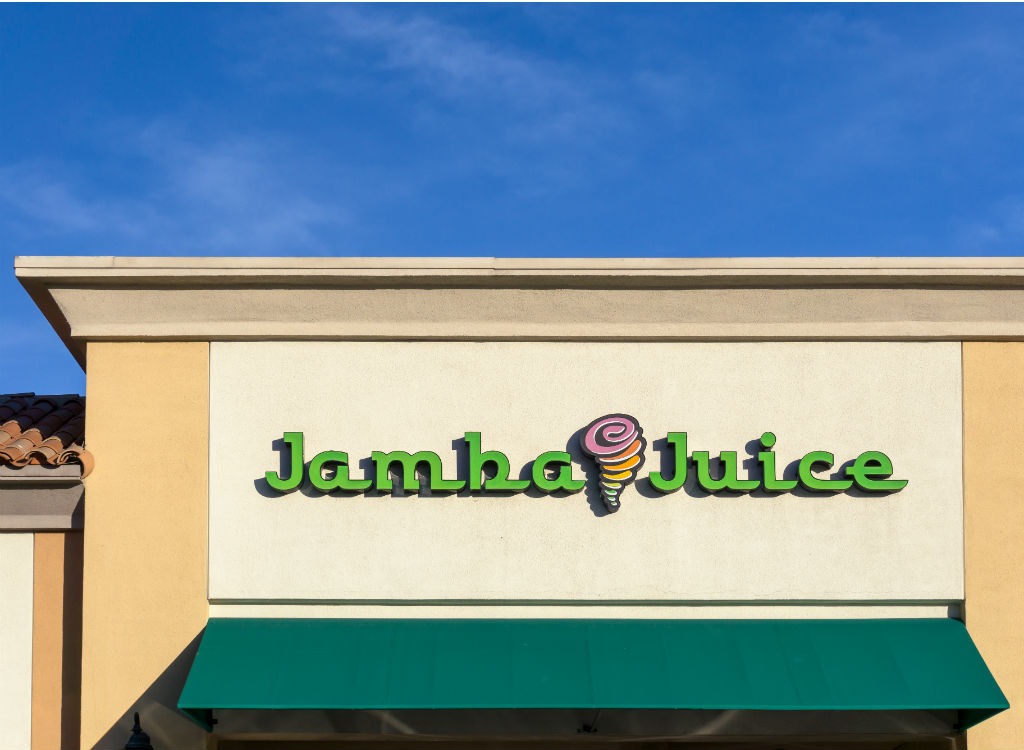 If you love smoothies, the Jamba Insider rewards program may be of interest to you. At Jamba Juice, for every $1.00 you spend, you earn one point, and for every 35 points, you get $3.00 off your order! On your birthday, expect to redeem a free smoothie or juice. Plus, be on the lookout for personalized offers throughout the year, too.
Panda Express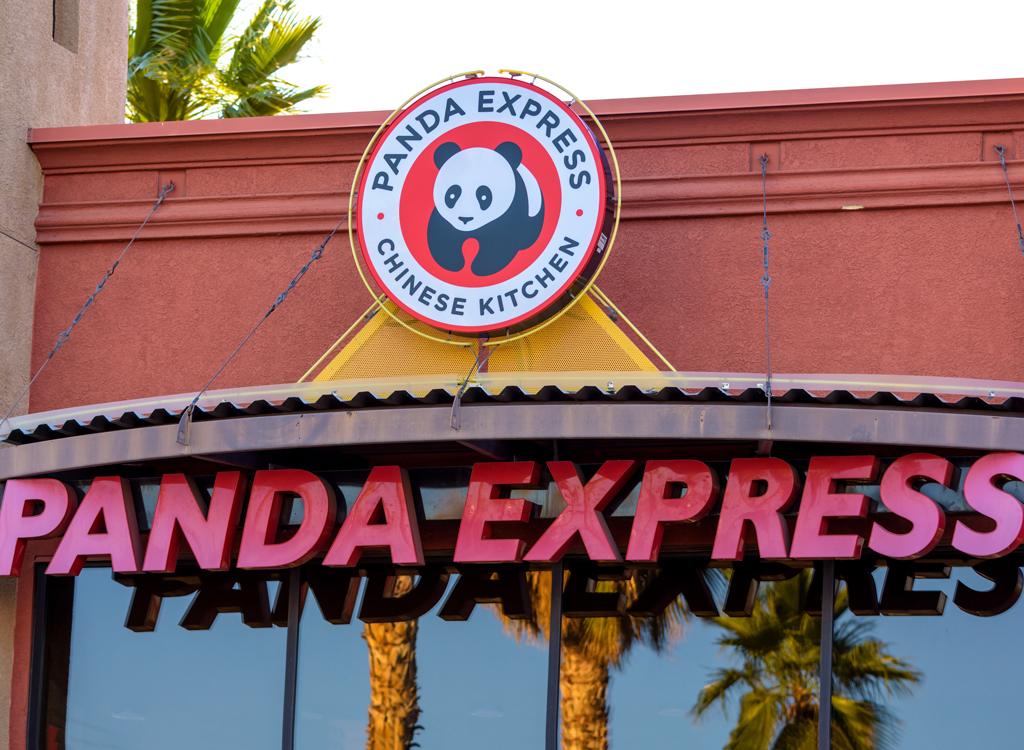 You don't have to do much to reap the benefits of a Panda Express rewards program. All you have to do is sign up for the email newsletter, where you'll receive exclusive offers and news about new products.
Buffalo Wild Wings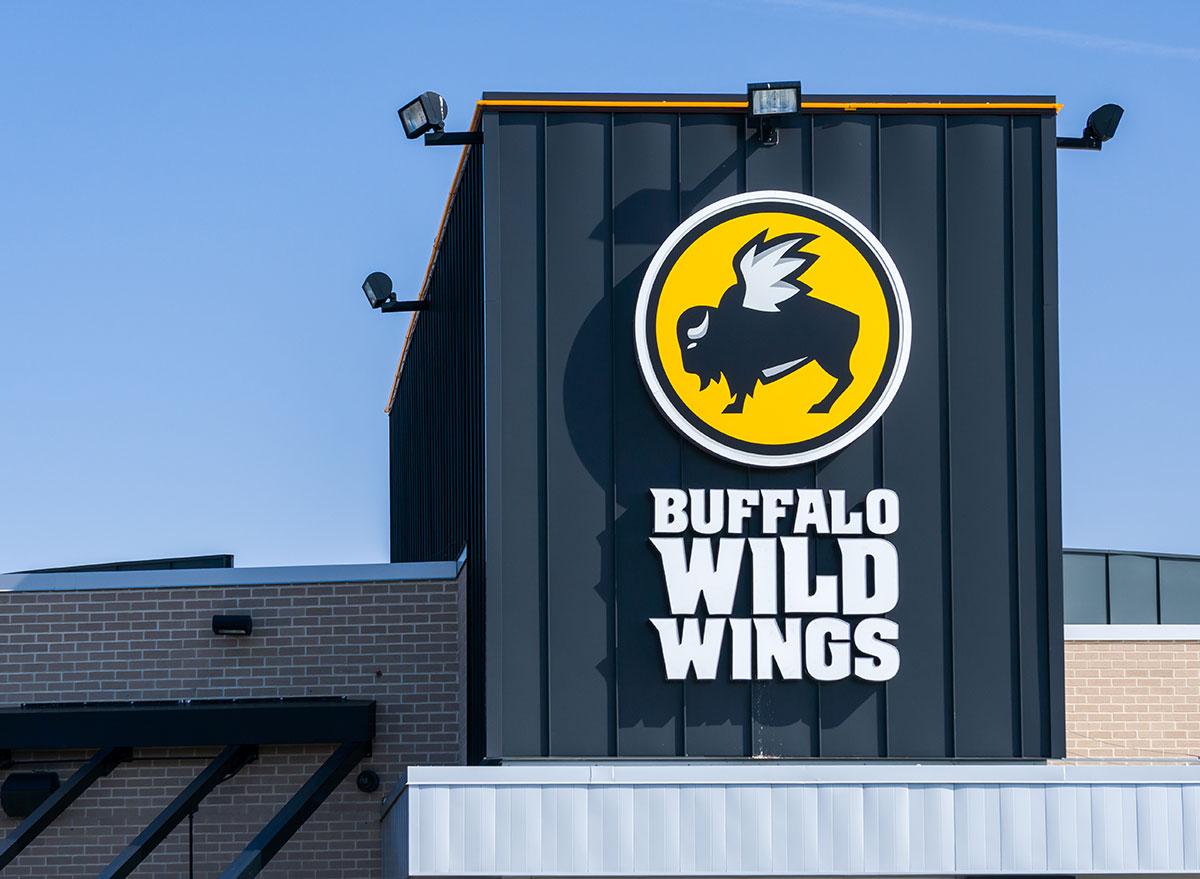 Buffalo Wild Wings offers Blazin Rewards, which can be accessed through the app. The restaurant gives you 50 bonus points just for downloading the app and filling out the Interests page. Then, for every $10 you spend on food, you get 100 points added to your account in return. Just checking in at the restaurant (through the app) gives you an additional 10 points. You can see which menu items you're eligible for based off of how many points you earn on the Rewards Roster. For example, 500 points will get you free chips and salsa, whereas 2,000 points will earn you a large tray of boneless wings. The more patience you have, the greater the reward!
Starbucks
For the many Americans out there who are obsessed with Starbucks, the coffee giant offers a rewards program that gives special deals on many of the company's drinks and food items. With Starbucks Rewards, you collect two stars per every $1 spent. For 25 stars, you get a free customized drink. For 50 stars, you can get a bakery item with your choice of a hot coffee or tea. The rewards keep getting better as you continue to accumulate them. By the time you reach 400, you can choose from either a bag of coffee, a signature cup, or other select coffee accessories from Starbucks. You also get free coffee and tea refills and free treats on your birthday, too.
Katherine Martinelli
Katherine Martinelli is a recipe developer and award-winning journalist who spends her days dreaming and writing about food.
Read more about Katherine