5 New Dangers of Dining Out No One Saw Coming
These changes in the way restaurants are operating could have negative long-term effects.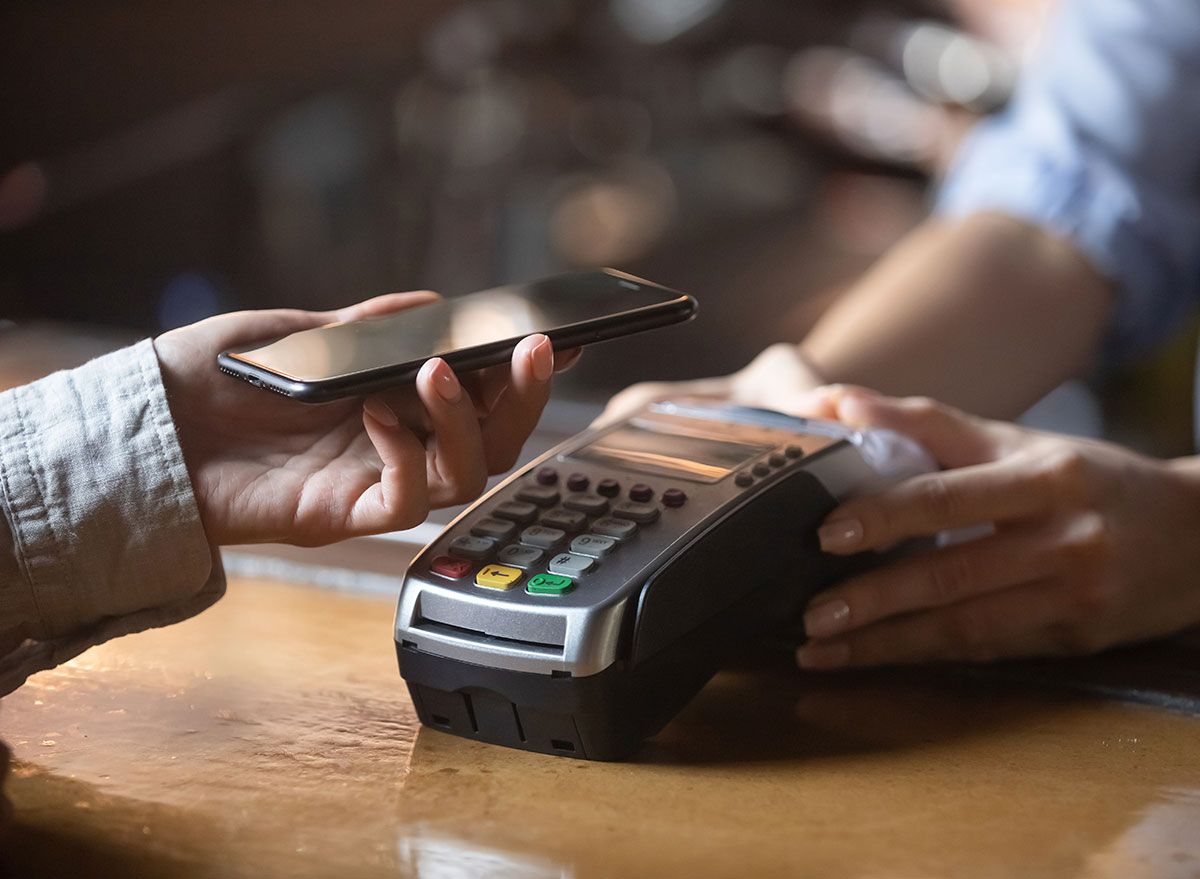 If you're anything like me, the joyous prospect of dining out again (perhaps foolishly) outweighs the calculated risks I'm willing to take to do so. Food businesses are pending reopening all over the country, and as much as we're looking forward to seeing this branch of the economy thrive once again, there may be some new pitfalls we should keep in mind.
Restaurants and food businesses will not be going back to their old ways of operating, perhaps for the time being, or perhaps ever. You can expect to see changes in the ways consumers are welcomed back into restaurants, and these changes may carry longer-term repercussions none of us are thinking about in our post-quarantine euphoric state. Here are some things that should be top-of-mind for us all as we rejoin the real world again. Sign up for our newsletter to get the latest foods news delivered straight to your inbox.
Restaurants may have to keep tabs on your identity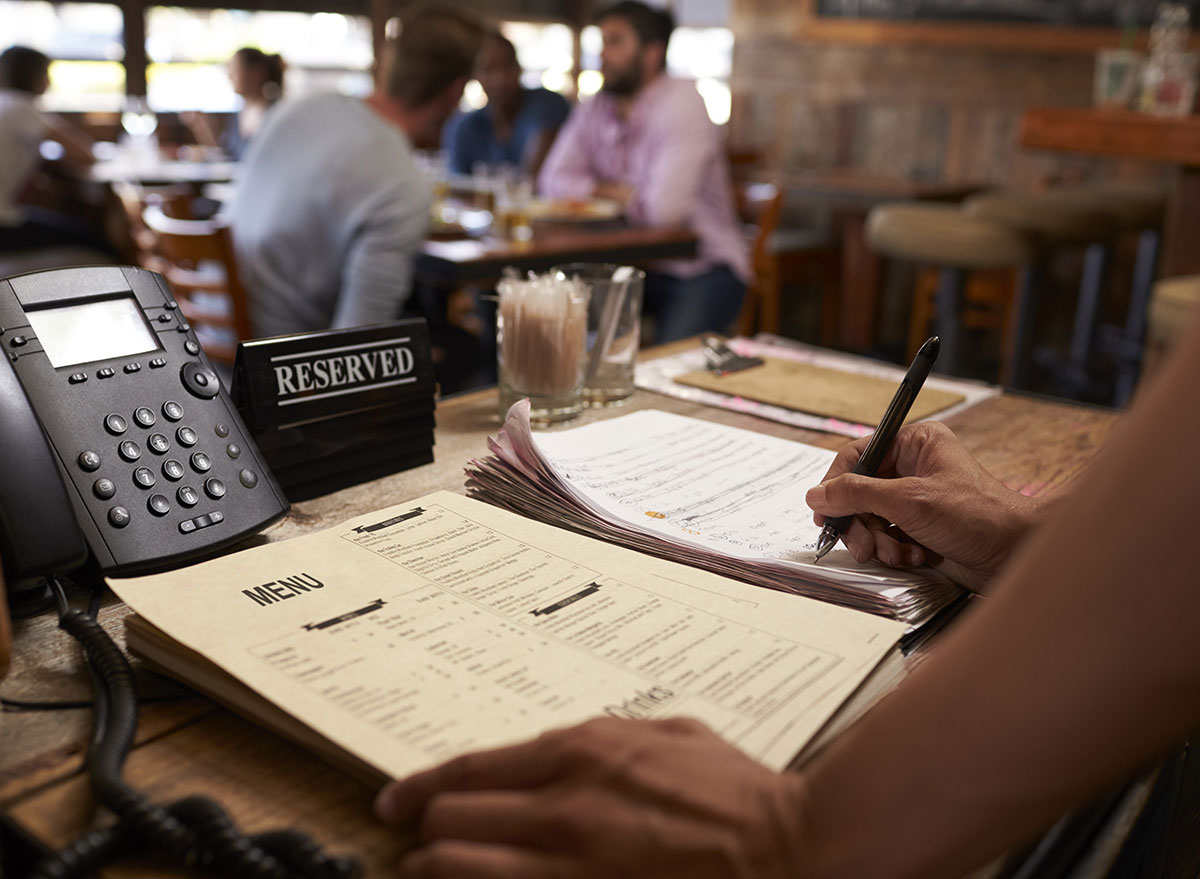 As restaurants in Washington state are gearing up for reopening and resuming their dine-in services, governor Jay Inslee announced a controversial new policy aimed at limiting the spread of the virus. It includes restaurants having to record the identity and contact information of every person dining in their establishment. Although at face value this policy seems like an effective way of contact tracing and identifying those that should be self-quarantining, the announcement was met with a backlash from the general public. The governor later clarified that diners could opt out of giving their contact information, and that only one contact person was needed per party. However, this may set a new, invasive precedent to diners' privacy, and could pave the way for other ways of tracking the general public in their everyday activities. Here are some other changes you may see in restaurants.6254a4d1642c605c54bf1cab17d50f1e
Takeout apps may end up tracking your location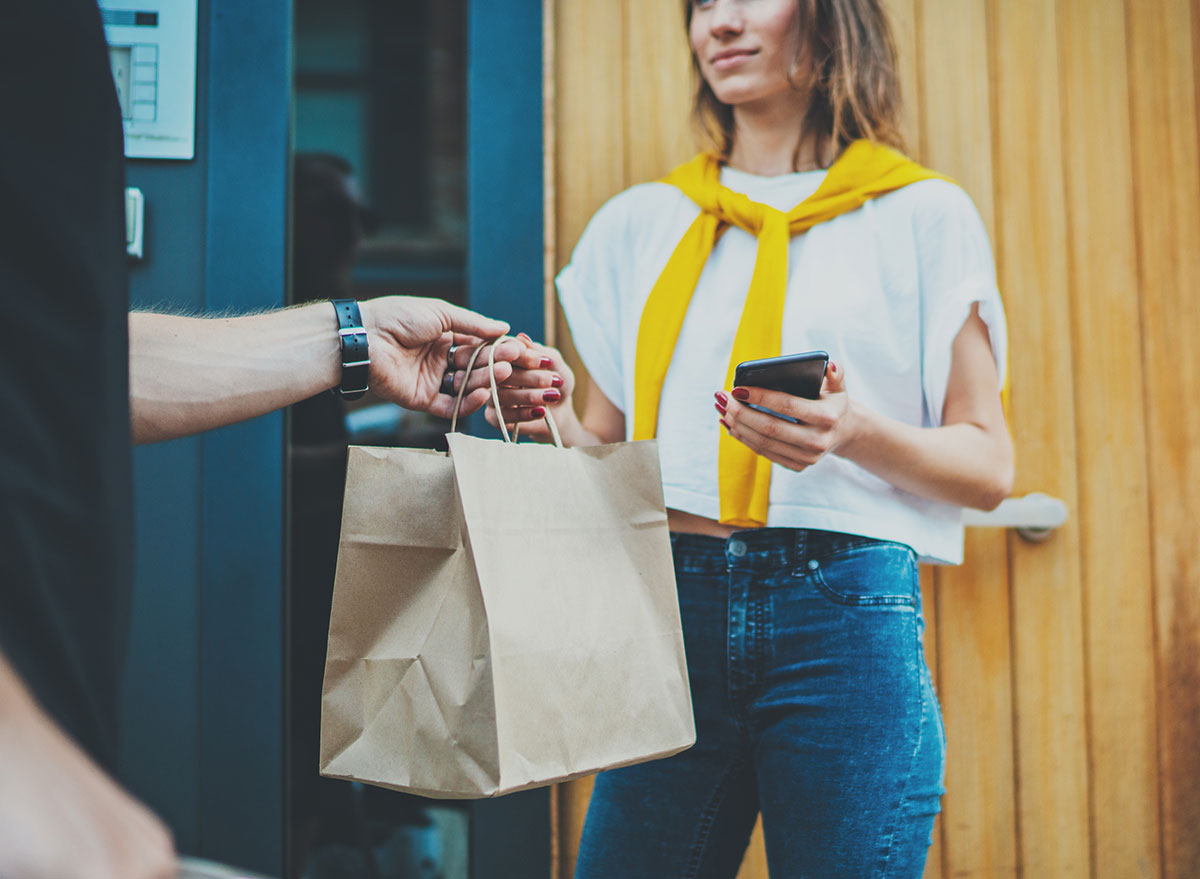 Some takeout places, like Panera, have added geofencing capabilities to their ordering apps with the purpose of providing a faster takeout service for their customers. And while you may end up spending less time waiting in line to pick up your order, ask yourself whether you're comfortable with your restaurant being able to track your location in their vicinity. Granted, many of our phone apps are already recording our location data, but note that Panera's application can also collect information about the make, color, and model of your vehicle. Here's the number one worst thing you can do at the drive-thru.
Overly sanitized places could be counterproductive to our health
The fight against coronavirus may have some negative long-term outcomes for our health. Not only does the widespread use of antibiotics dampen the efforts to prevent a global rise of superbugs, but our overuse of antimicrobials may also end up having an effect on our ability to fight off germs. A growing body of research is showing that microbes are actually essential for our health. The restaurant industry is a prime example of a public place that will be exercising strict sanitary precautions in order to ensure safety for their customers, and while that will help us fight off the pandemic, our incessant sanitizing of the world around us may lower our body's natural immune response and damage our microbiome. Here's how to strengthen your immune system naturally.
New cashless setups will widen the socioeconomic divide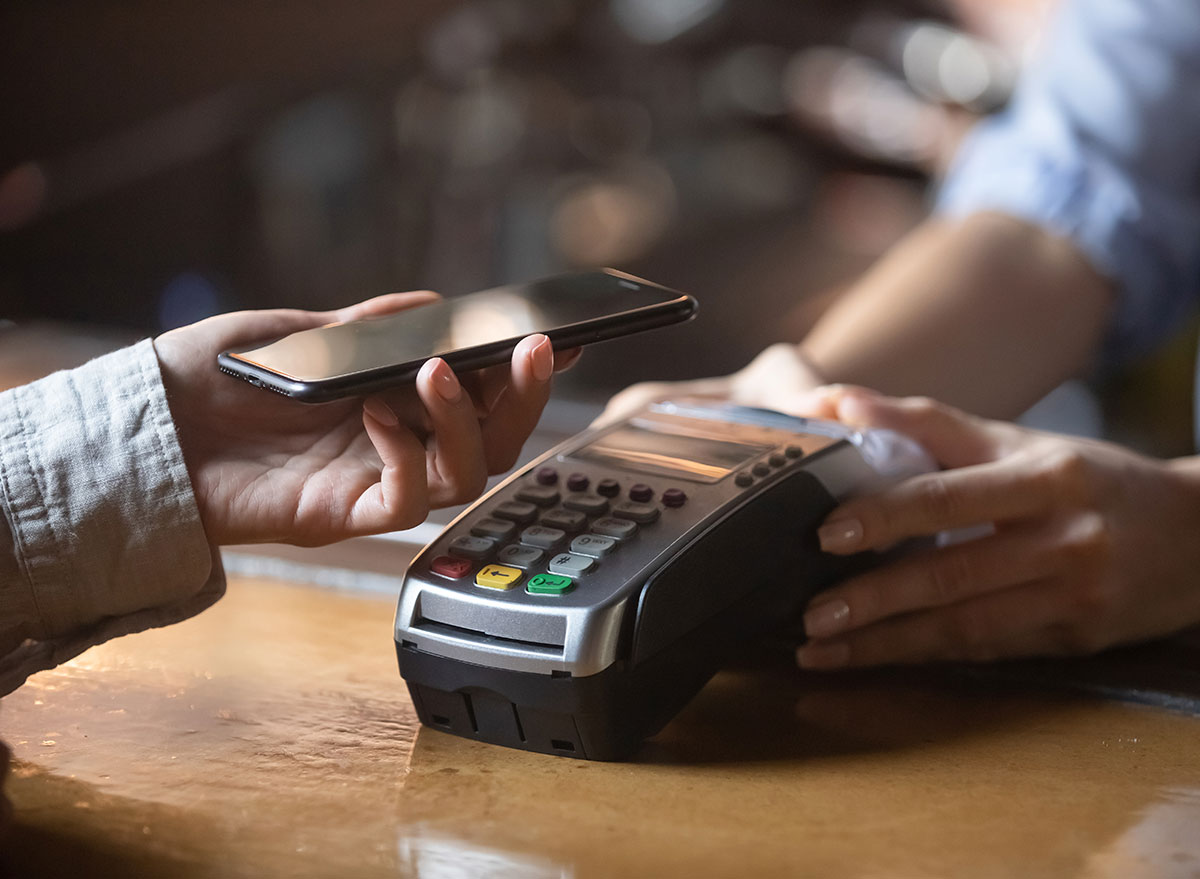 With the rise of cashless payments in the food service industry due to the pandemic, physical money could become obsolete faster than expected. Although we're likely inching toward a cashless society in the future, a quick rise in restaurants and other food services that don't accept cash could be widening the socioeconomic gap. Governing.com reports that there are currently around 55 million unbanked or underbanked consumers in the United States, and these individuals are particularly vulnerable to digital exclusion and therefore an exclusion in participating in everyday amenities like eating out. Here are the restaurant chains that have gone cashless during the pandemic.
Air conditioning in restaurants may help spread the virus
As restaurants are preparing to reopen, their ventilation systems have come under particular scrutiny. A study recently published by CDC has linked a COVID-19 outbreak in an eatery in China to the restaurant's air conditioning system. Dr. Davidson Hamer, a Boston University professor of global health and medicine told the Boston Herald that airflow in a restaurant could potentially get you sick if someone in that restaurant has the virus. That's because air conditioning basically moves the air in a closed space and droplets from an infected person can travel even farther than six feet. Experts agree that ventilation in crowded indoor spaces deserves to be evaluated for potential risks in spreading coronavirus, and restaurants will need to exercise extreme caution when temperatures rise this summer. Here are some changes you may see in crowded places like bars and lounges.
Mura Dominko
Mura is ETNT's Executive Editor, leading the coverage of America's favorite restaurant chains, grocery stores, and viral food moments.
Read more about Mura