These Are the Most Dangerous Places to Dine Out, According to Experts
Here's how to decide whether you'll be safe.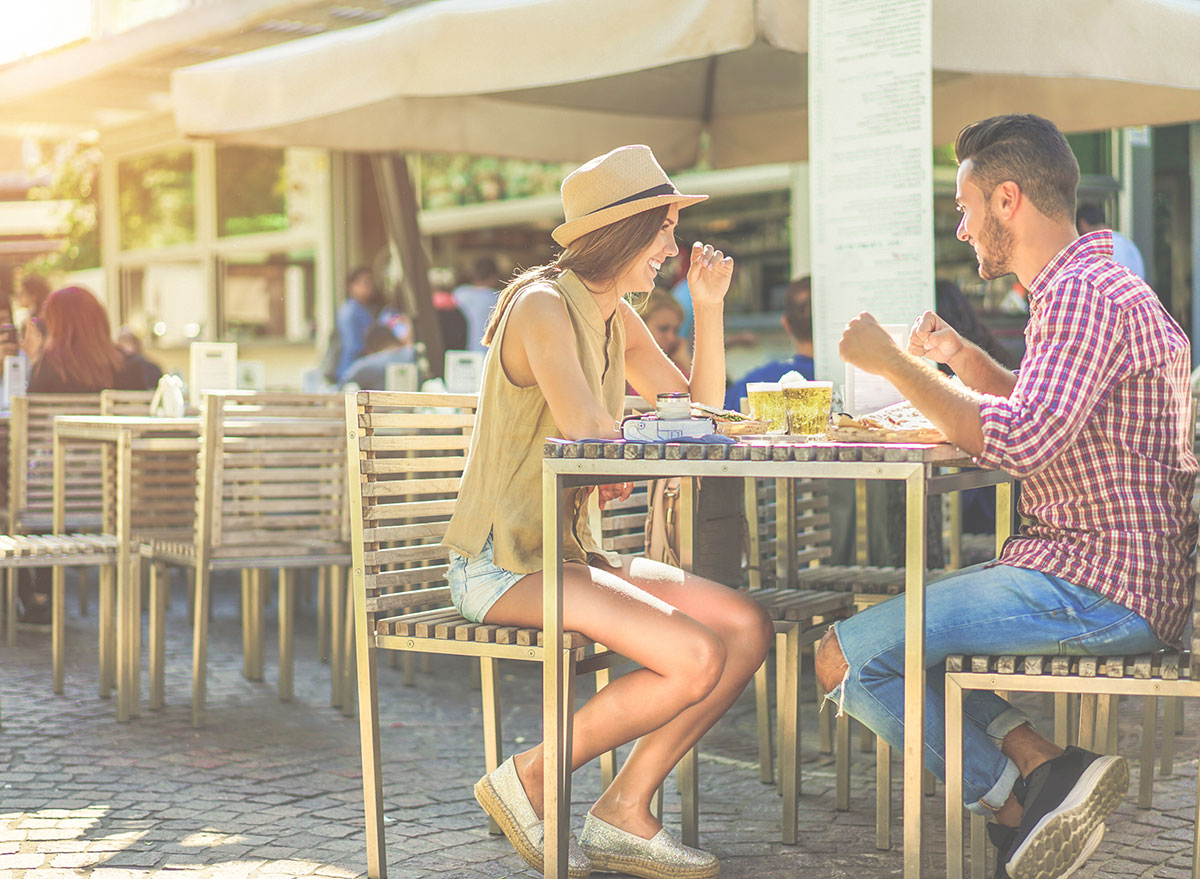 Across all 50 states, local governments have started easing coronavirus restrictions to varying degrees. While dining establishments and other businesses are trying to take preventative steps to reduce the likelihood of another outbreak, citizens play a major role in mitigating risk for themselves and others. In the coming months, everyone will have to take personal responsibility in assessing their wants vs calculated risks they are taking when going to public places and resuming their usual social activities.
How to decide whether a public place is safe
To that end, a local news outlet in Michigan spoke to four infectious disease experts who outlined the biggest risk factors people should keep in mind when assessing safety of public spaces. Here are five questions you should ask yourself when deciding whether or not to take chances with a public place:
Does the activity take place indoors or outdoors?
What is the likelihood of crowds?
How long will exposure to others last?
How likely are others to comply with social distancing rules?
Are there any factors that put you at higher risk of dying from COVID-19?
Furthermore, the experts assigned risk assessment scores from 1 to 10 (ten designating highest risk) to several common activities, including those pertaining to eating out and socializing over food and drinks. Based on these scores, here's a ranking of food establishments by how much risk they pose to you.
Riskiest to safest places to eat (and socialize):
Bars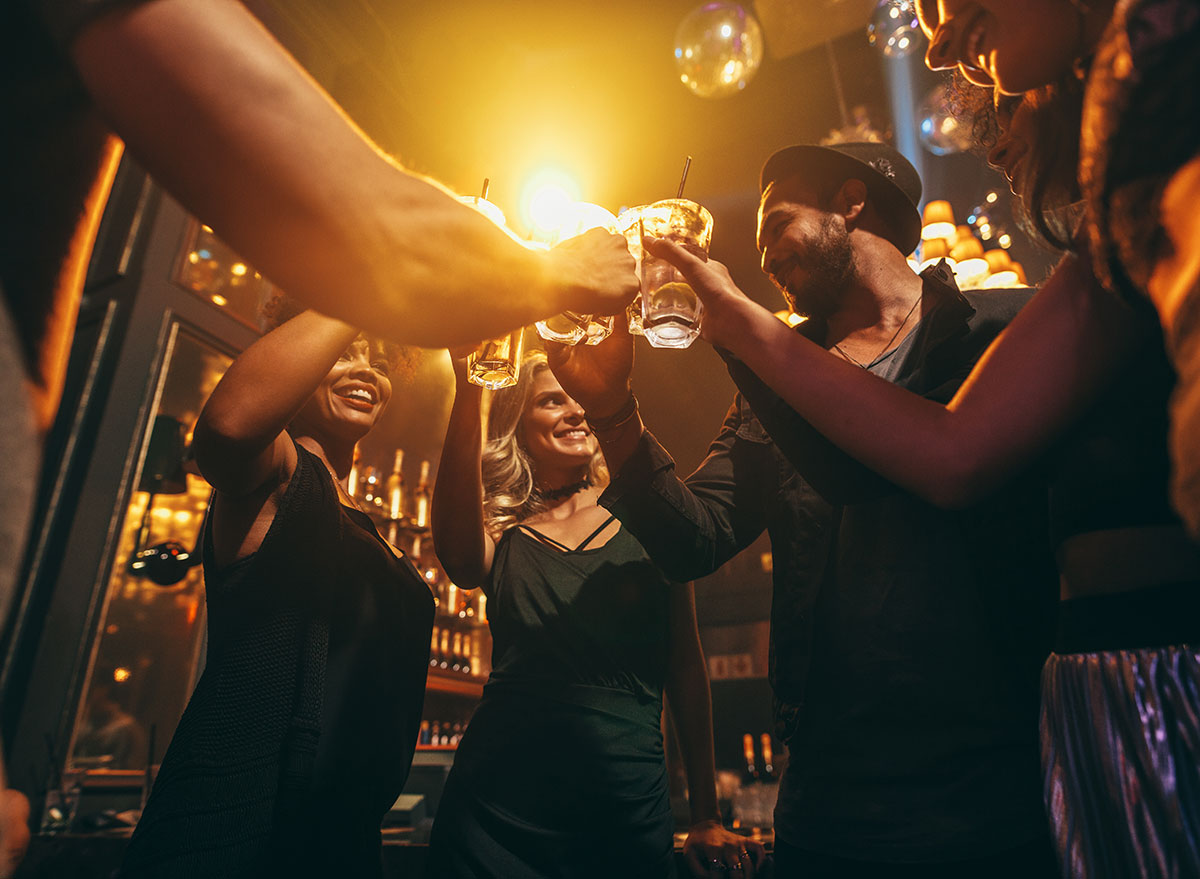 As predicted, bars are among the unsafest places you could go to socialize—their lively nature isn't really conducive of social distancing. Bars are places where people go to mingle, and once alcohol is involved, patrons are less likely to follow social distancing precautions of staying six feet away from others and only sticking to the group they came with. Drinking is an activity that doesn't mesh well with wearing face masks, and it's likely most people will take their masks off while at the bar.
Risk assessment: 9 
Buffets
Open food containers and people sharing the same serving utensils put buffets at a higher risk of coronavirus spread than regular restaurants. However, risks can be mitigated with social distancing to a certain extent, so experts concluded they are somewhat less risky than bars.
Risk assessment: 8
Indoor seating at restaurants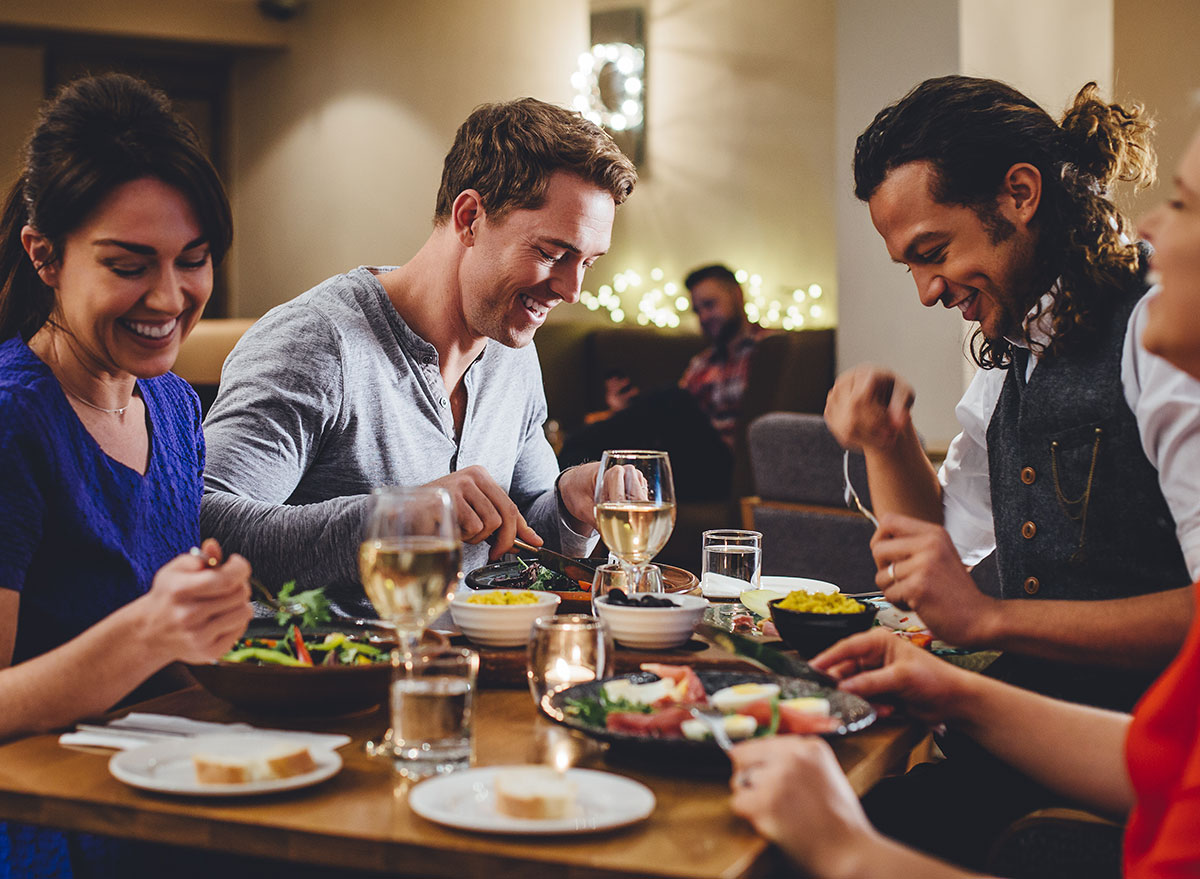 If you can choose between indoor and outdoor seating at a restaurant, go for the latter. Dining in closed spaces poses a risk because of several factors. For one, indoor air circulation, where the same air is shuffled in an enclosed space by ventilation systems, means infected droplets from other diners could reach you even if you're seated more than six feet away from them. Secondly, you'll have to take your mask off while you're eating, which makes you more vulnerable to inhaling these droplets. Experts suggest lowering your risk by asking to be seated in a lower traffic area. Get our 5 Tips for Wearing a Mask in a Restaurant.
Risk assessment: 6
Dinner parties in someone's home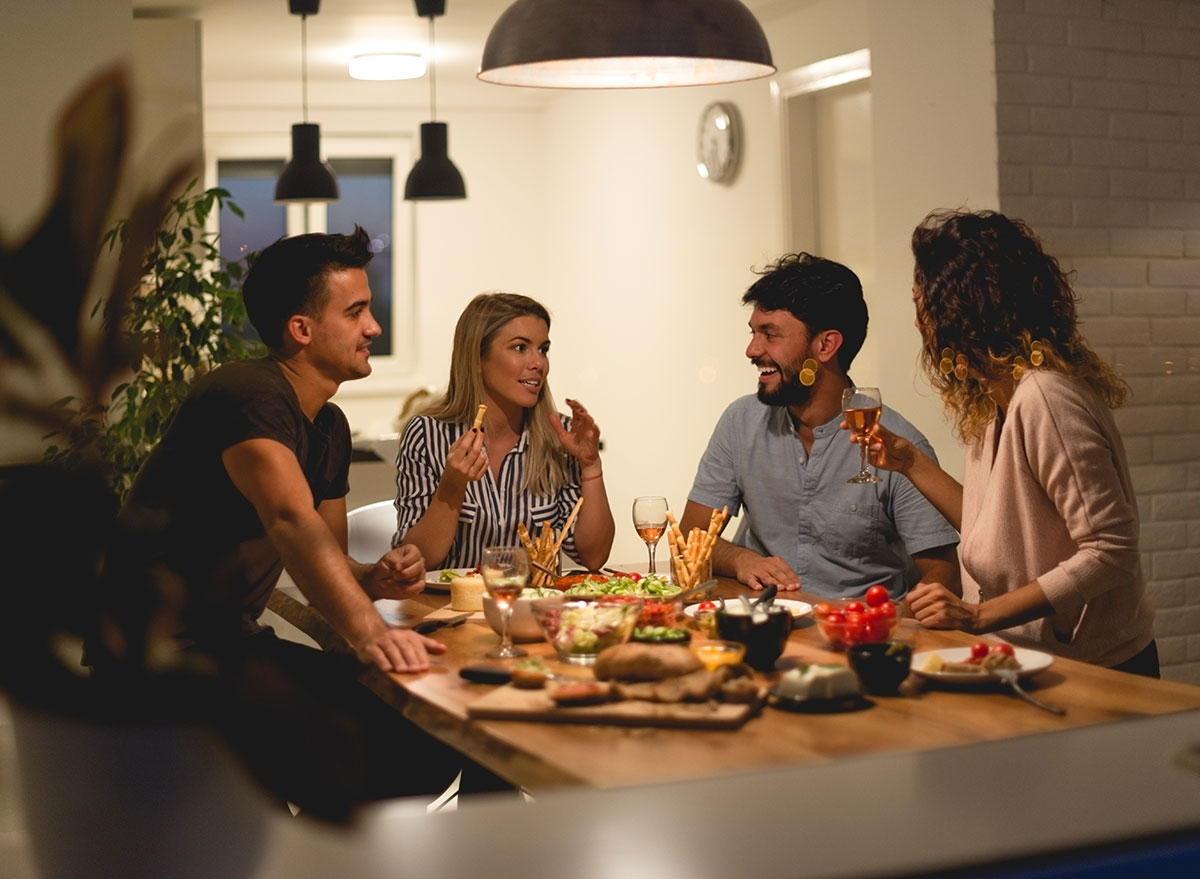 Similar to restaurants, indoor dinner parties in people's homes are riskier than outdoor parties. However, if you limit the number of guests so everyone can sit at a safe distance, the risk decreases significantly. Another thing to consider is how many friends or family members you see on a regular basis vs less frequently. Some guidelines state that limiting your social circle to no more than 10–12 people you see on a regular basis can form a relatively safe "coronavirus bubble", and it seems to be a strategy that's quickly gaining traction.
Risk assessment: 5
Backyard BBQs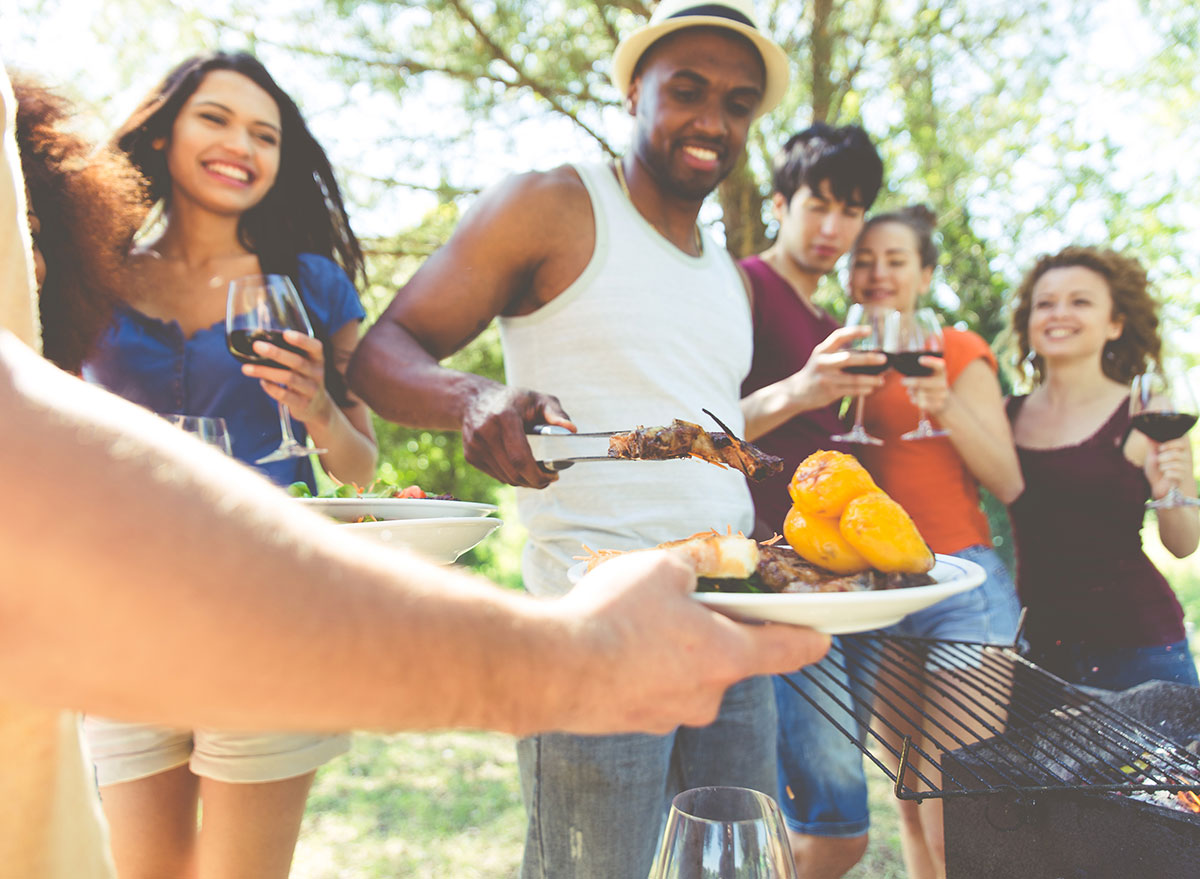 If you're going to gather at someone's house, including your own, backyard BBQ's seem like a safer option than cramming everyone indoors. However, being outside may also give people a false sense of security—you may be tempted to throw a large gathering and to loosen social distancing restrictions. But if everyone follows the mask and distance rules, this becomes a pretty low risk activity.6254a4d1642c605c54bf1cab17d50f1e
Risk assessment: 5
Outdoor seating at restaurants
The experts unanimously agreed that eating outside at a restaurant is much safer than eating inside. The restaurant will still be enforcing all the same guidelines on their patios, but there's also a much lower risk of virus concentration in the air and the droplets from other diners traveling beyond six feet. Here are the Restaurants in Your City Everyone Will Flock to First.
Risk assessment: 4
Grocery stores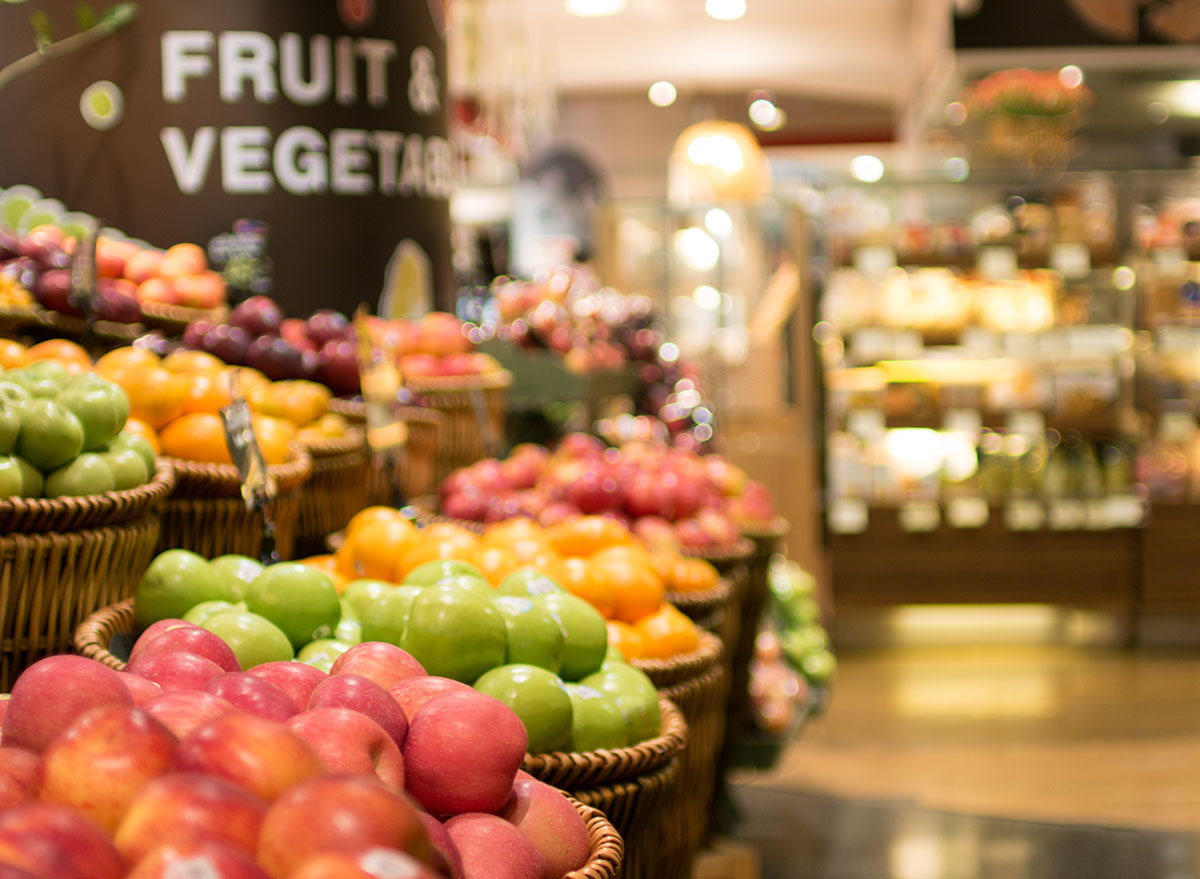 As long as everyone is wearing a mask, grocery stores aren't as dangerous as we had initially thought. Because coronavirus is primarily spread through person-to-person contact, food packaging and frequently touched surfaces at the checkout counter can easily be eliminated as a risk if you're diligently washing your hands and avoiding touching your face.
Risk assessment: 3
Takeout
With all the new precautions in place, like contactless deliveries and pickup, and touchless payment methods, ordering takeout is the safest way to get food right now. Experts agree that there are minimal risks involved in this scenario.
Risk assessment: 1
For more, sign up for our newsletter to get the latest food and restaurant news delivered straight to your inbox.
Mura Dominko
Mura is ETNT's Executive Editor, leading the coverage of America's favorite restaurant chains, grocery stores, and viral food moments.
Read more about Mura