Secret Tricks for a Happier Life After 60, Say Experts
Fact: It's never too late to start making small but meaningful changes to your life.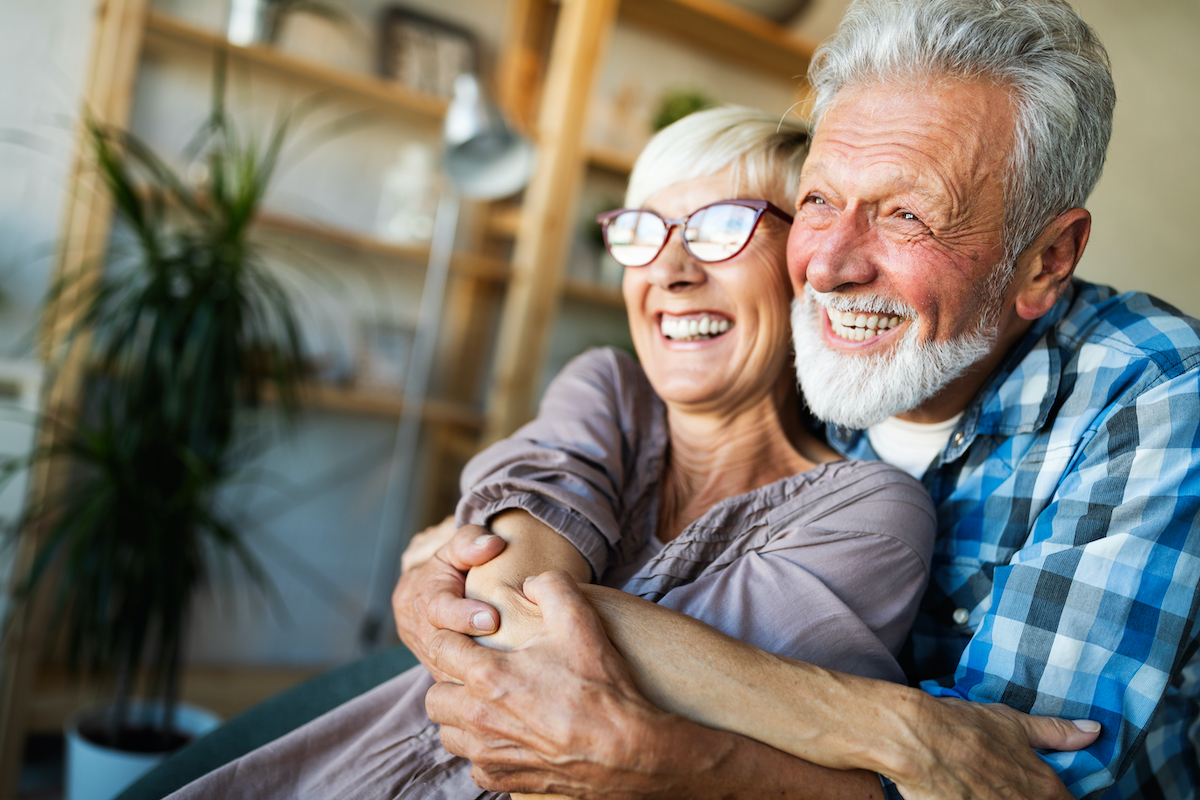 It's one of the grim realities of life that as you get older, you may find yourself with less friends and may feel more detached from life. According to statistics presented by Mental Health America, more than 2 of the 34 million Americans over the age of 65 suffer from some sort of depression. If you're a widow or widower, suffering from any sort of health ailment, or finding yourself isolated from the world around you, your chances of mental health illness rise.
The COVID era obviously hasn't helped. In fact, a new international study published in the Journal of the American Geriatrics Society found that those over 60 who feel lonely live shorter lives than their non-lonely counterparts. "This study is timely because stay-at-home and physical distancing measures instituted since the start of the COVID-19 pandemic have only intensified concern for the mental and physical well-being of older persons," says senior study co-author Research Project Professor Yasuhiko Saito, from the College of Economics, Nihon University.
Now, if you're suffering from bigger and chronic mental health issues such as depression, we'd urge you to see out professional help. But if you're looking for some small (yet impactful), expert-backed ways you can enhance your happiness starting immediately on a day-to-day basis, know that we reached out to scores of doctors, psychologists, and other experts, for their tips.
For starters, a common theme emerged: You need to come to terms with the fundamental truth that you are not "too old" to make meaningful changes to your life that will result in not only happiness but also a higher quality of life. "My number one tip for adults over 60 is to  acknowledge that it's never too late," says Billy Roberts, LISW-S, a licensed therapist in Columbus, Ohio. "Lots of folks over 60 have developed a belief system around what is possible and what is not. Feeling as though they couldn't learn a new skill or pursue a new dream. It is rejuvenating for mental health to embrace that it's never too late to change course or revamp one part of life. There's no coping skill as healing as hope."
Florida-based psychologist Zamira Castro, Ph.D., agrees. "You need to give yourself permission to change, evolve, and be different, even as you start your golden years," he says. "At 60, you've likely lived long enough to know that things change, but perhaps you've forgotten that you, too, have changed with the times. Just because you've never exercised or you've never been outspoken doesn't mean it's too late to start! Today is a good time as any, better than tomorrow, for giving yourself permission to try new and experience new things—this can keep you vibrant as you explore this new, 60-plus year-old you."
Read on for several small and clever tricks you can do every day that will enhance your mental health and ultimately make you a happier person. And for more healthy living advice for your golden years, don't miss The Best Exercises for Building Stronger Muscles After 60, Say Experts.
Wear Bright Colors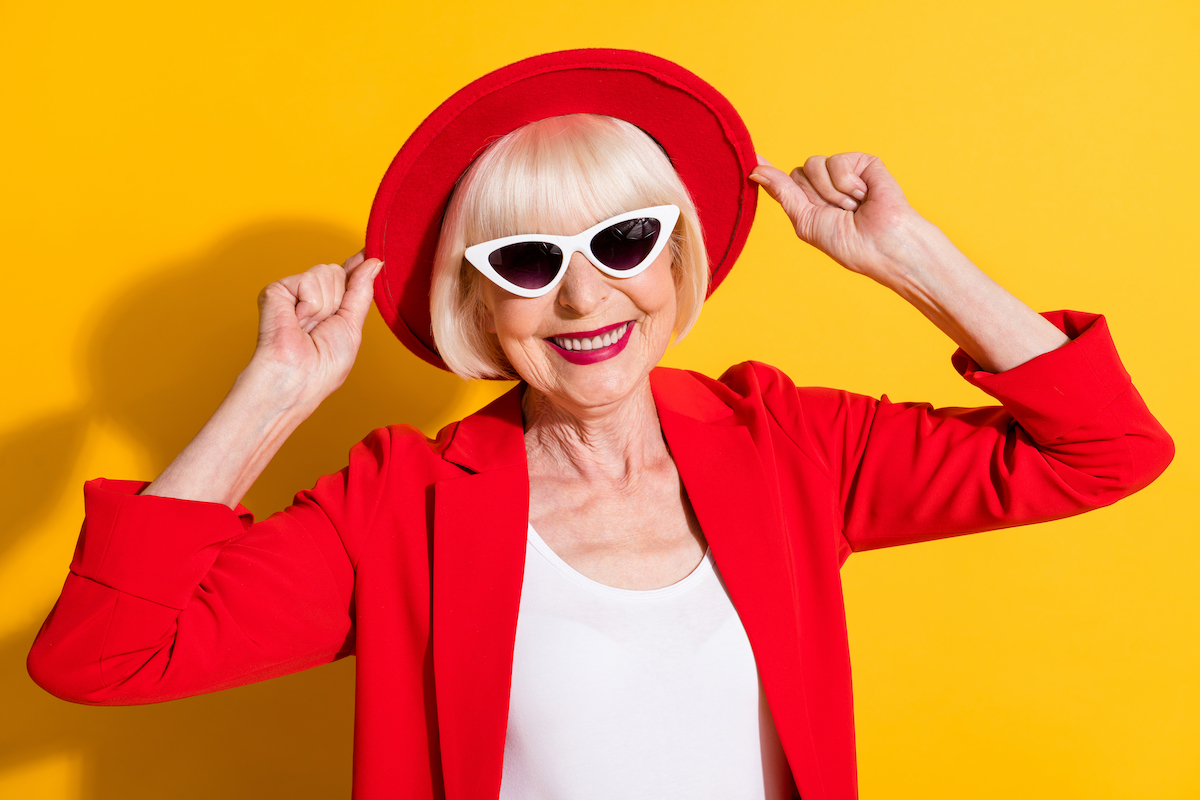 "Wearing bright colors lifts your spirits and sets a positive tone for the day," says Jill Liberman, a motivational speaker, author, and founder of Choose Happy. "It also influences the way other people perceive you. Bright colors exude confidence and happiness in a person."
Also, she says that the old saying that "misery loves company" is rooted in reality. "Surround yourself with positive people who lift you up," she says. "Just as negativity is contagious, so is positivity. Surround yourself with people who are positive and support your wellbeing." For more great happiness hacks, read about how Spending $5 on This Will Provide You With Instant Happiness, Says Science.
Say "Get To," Not "Have To"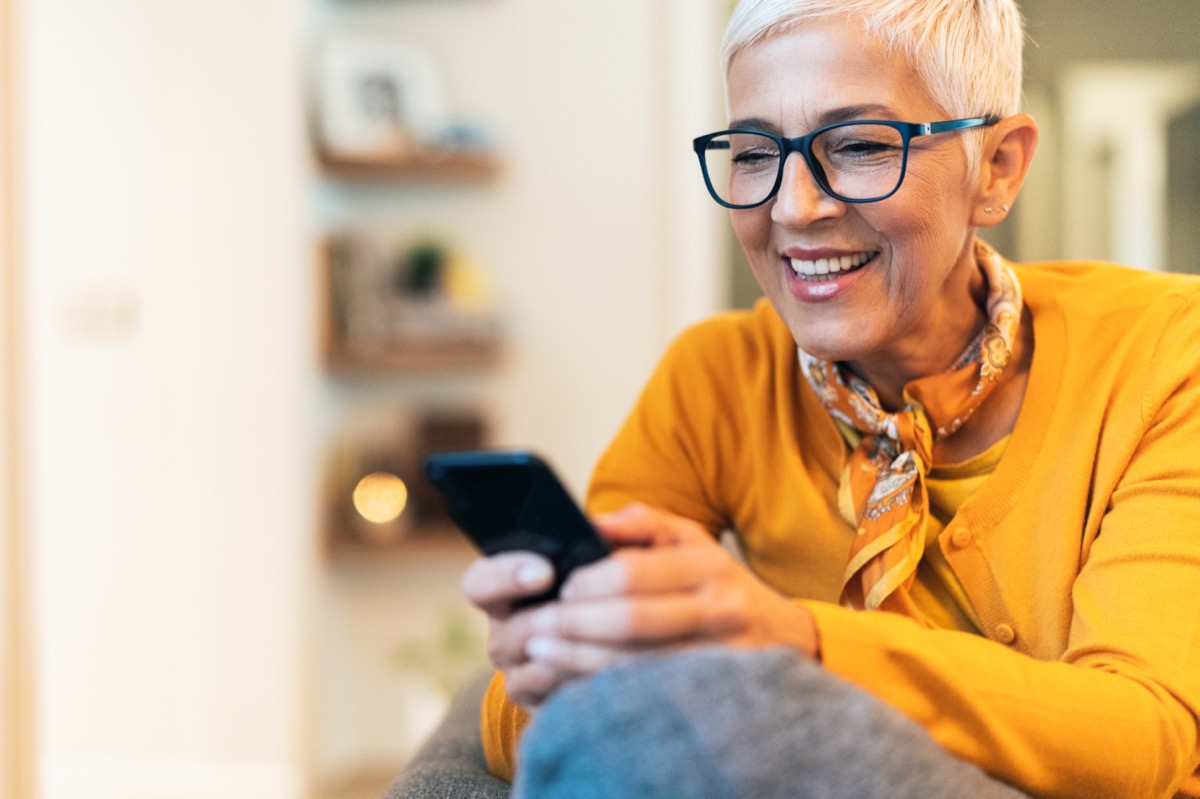 Sometimes a little shift in perspective goes a long way toward your mental health, says clinical psychologist Adrianna Holness, Ph.D., of Executive Mental Health. "You can shift your mindset with one simple word," she says. "How much of your time is focused on the 'have to's?' 'I have to get up on time,' 'I have to make sure the kids are ready,' 'I have to prep breakfast,' 'I have to get to the grocery store.' What if you switched 'have to' to 'get to?' Notice how switching one word can shift your perspective from necessity to a framework of opportunity. So, what do you get to do today?" And for more ways to be happier—and healthier—in your everyday life, make sure you're aware of The One Major Side Effect of Walking More Every Day, According to Science.
Look for Laughs in Everyday Things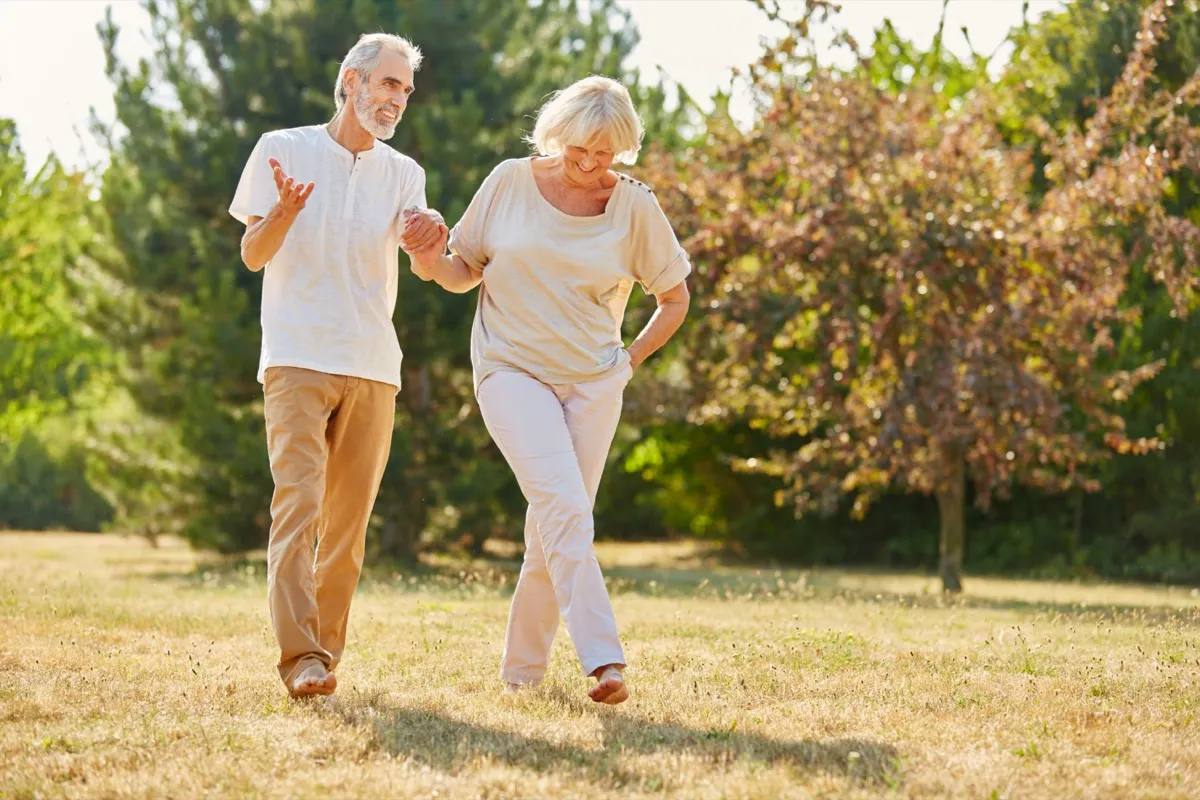 According to Steven M. Sultanoff, Ph.D., a clinical psychologist at Pepperdine University, you need to figure out ways to be attuned to the funny and quirky things in life happening around you. After all, research has shown that "the experience of humor reduces stress biochemically (reduces serum cortisol), emotionally (dissolves distressing emotions like anxiety, depression and anger), and cognitively (removes negative thinking and activates healthy perspective)," he says.
His advice? "Look for the humor around you," he says. "Each day, seek find a 'funny' in the environment. Here is an of example: As a child, my father would take me down a street where the street ended and you had to turn left or right. Before us was the town's graveyard and of course, posted at the end of the street was a sign that read, 'Dead End.' That tickled my funny bone then and continues to do so (in memory) today."
Also, you can try to "tickle your own funny bone." "Visualize favorite humorous moments," he says. "Visualize and share funny moments—ones where you laughed so hard you fell down, cried, or peed your pants. These can be real situations or can be situations seen on sitcoms or created from stories, jokes, cartoons, etc."
At the end of the day, "wit helps you to be able to place your world in perspective, resulting in less stress and increased contentment and happiness," he says. And for more ways you can feel better instantly, make sure you're aware of The One Thought You Should Think About When You're Stressed, According to a New Study.
Pump Iron
6254a4d1642c605c54bf1cab17d50f1e
"Physical exercise is a must, not a luxury," says Peter E. Gradilone, LMSW, MAT, of Clarity Therapy. "It is depressing when you want to do things, but your body says no. Weight training offers a bit of the fountain of youth in that muscle mass is preserved, often well past your prime. Swimming offers cardio as well as greatly enhanced flexibility. And, of course, better blood flow leads to better mental capacity. Do both!"
For more on the life-changing benefits of lifting weights, don't miss the Secret Side Effects of Lifting Weights for the First Time, Says Science.
Take Mindful Breaths
"Taking some mindful breaths—simply bringing your attention to your breathing and taking a moment to appreciate life—can initiate a very positive cascade of events in our mind and body," says Scott Kaiser, MD, a board certified geriatrician and Director of Geriatric Cognitive Health for the Pacific Neuroscience Institute at Providence Saint John's Health Center in Santa Monica. "This simple practice can actually unlock the power of mediation and help curb "stress" while initiating a "relaxation response" in your body–slowing heart rate, relaxing blood vessels to lower blood pressure, boosting immune factors, lowering blood sugar, improving mood, and on and on."
Hire a Therapist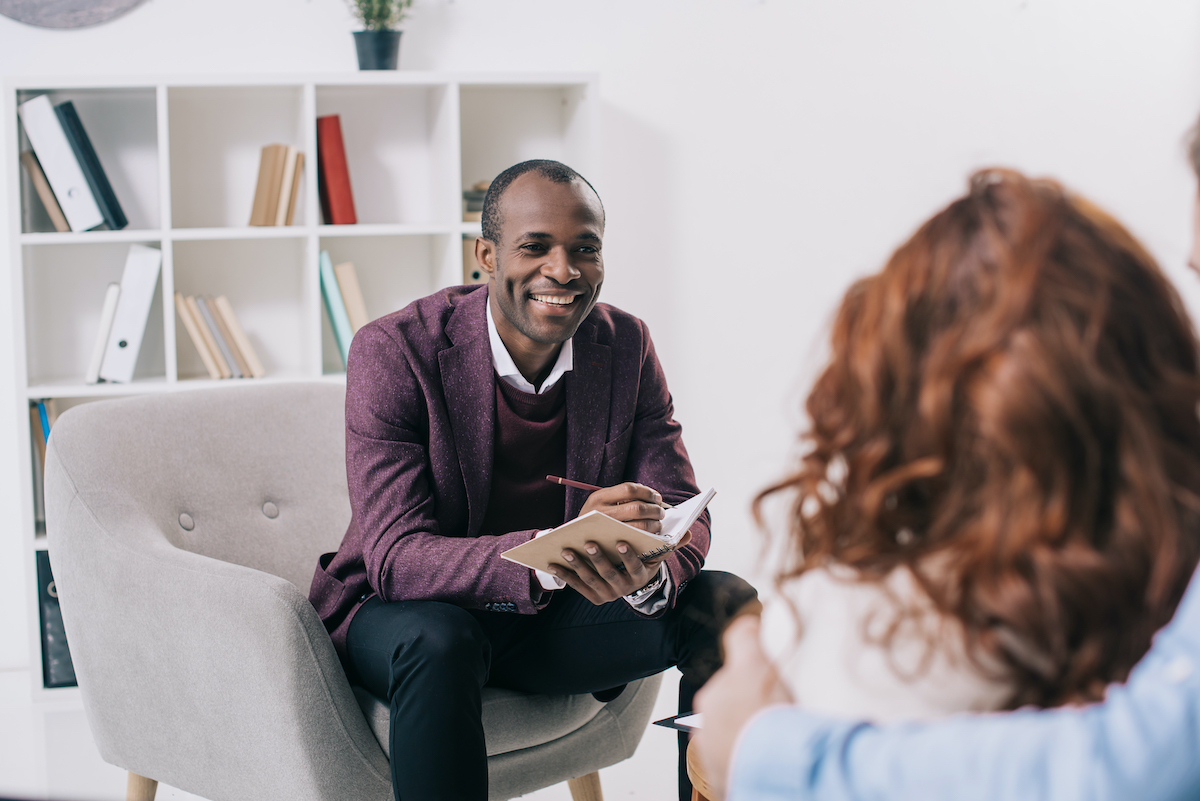 "Going to therapy at a time when there are many transitions in your life—retirement, empty nest, downsizing your home—can be extremely helpful," says Jose Ramirez, LMHC, of The Psychology Group. "Many people over 60 feel lost during this time and this can lead to feelings of unfulfillment. It can also lead to symptoms of depression or anxiety; it takes a toll on mental health."
As anyone who has engaged in psychotherapy can attest to, therapy can help you by teaching you to deal with those feelings and figure out what you need to feel more fulfilled. "It can be a place to have a supportive person in your corner helping you through a difficult time," says Ramirez.
Take a Pottery Class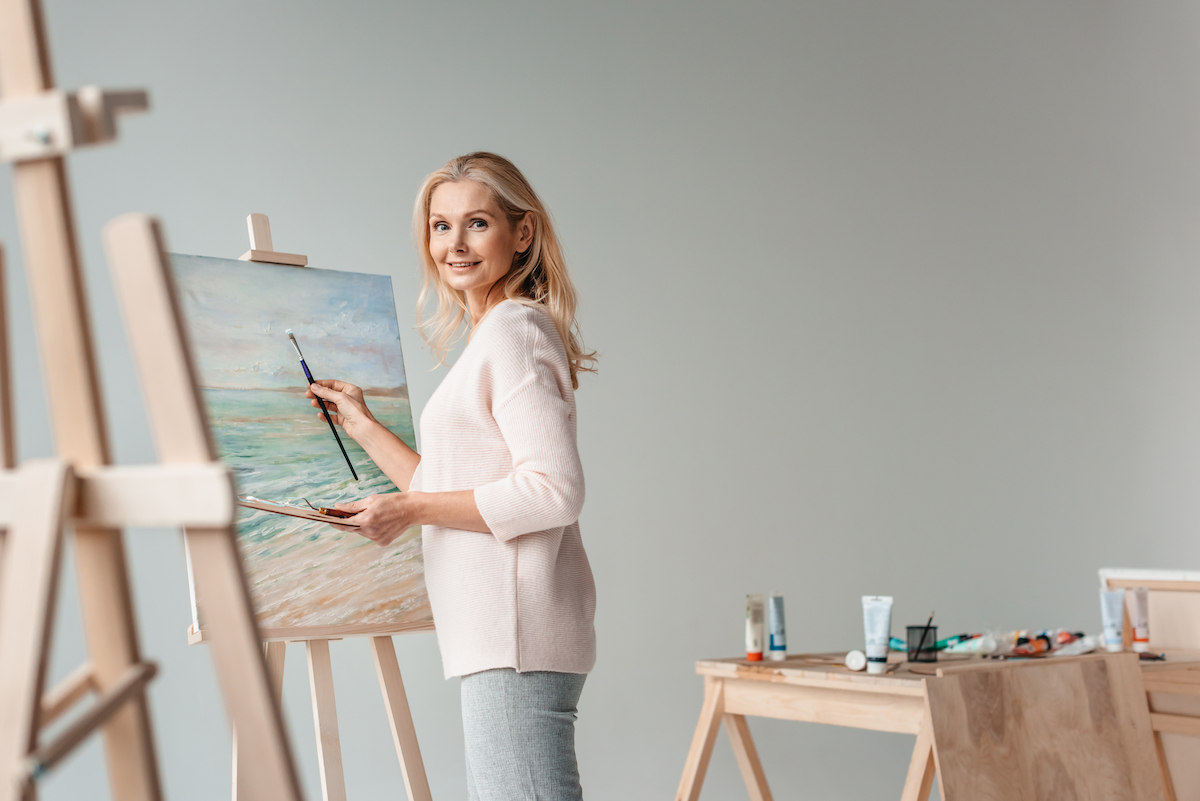 Well, it doesn't have to be a pottery class specifically—it just needs to be something you'd actually want to try. "Try an activity you have always wanted to do but never had time for," says Ramirez. "Enroll in that pottery class or art class you always wanted to try. Doing something that you're interested in is a great way to elevate mood. Using your hands and learning a new skill is a great way to keep the body and mind active. It can unleash a creativity you never knew you had."
Maybe it will evolve from an interest to a full-on hobby, he says. "You may even meet like-minded people and create a new social network. It can be hard to make new friends as an adult but being involved in a hobby can give you access to people with similar interests."
Perform Tai Chi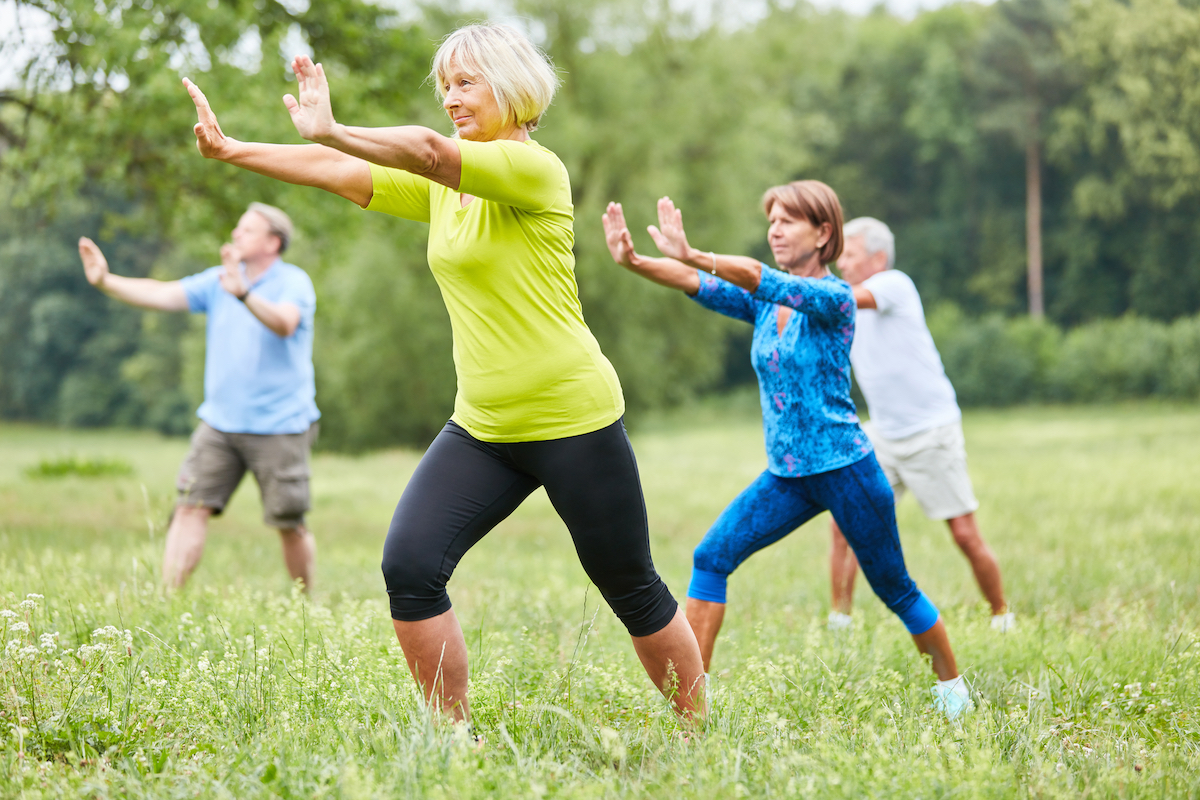 "This is a Chinese mind-body exercise that is super common among middle-aged and elderly people," says Cynthia Halow, founder of Personality Max. "Practicing this exercise helps seniors stay active physically and mentally, and can also be practiced by those with chronic illnesses."
Now, if you think tai chi is a waste of time, think again. In fact, it's great exercise. A recent study published in Annals of Internal Medicine found that tai chi—in addition to helping you de-stress and gain better balance and stability (all great things after 60)—is also helpful at slimming down and reducing your belly fat.
The researchers recruited more than 500 adults with central obesity (or a larger midsection) all over the age of 50 and assigned them to one of three groups: those who performed tai chi, those who performed "conventional exercises" such as brisk walking or strength training, and those who didn't exercise at all.
At the end of the study, both the exercisers and those who performed tai chi experienced a loss in body fat around their waist and lost weight overall. Both groups experienced a drop in their high-density lipoprotein cholesterol (HDL-C), though those who performed tai chi were better able to maintain that lower cholesterol by the study's end. The study concludes with a single sentence: "Tai chi is an effective approach to reduce [waist circumference] in adults with central obesity aged 50 years or older."
Take Lots of Walks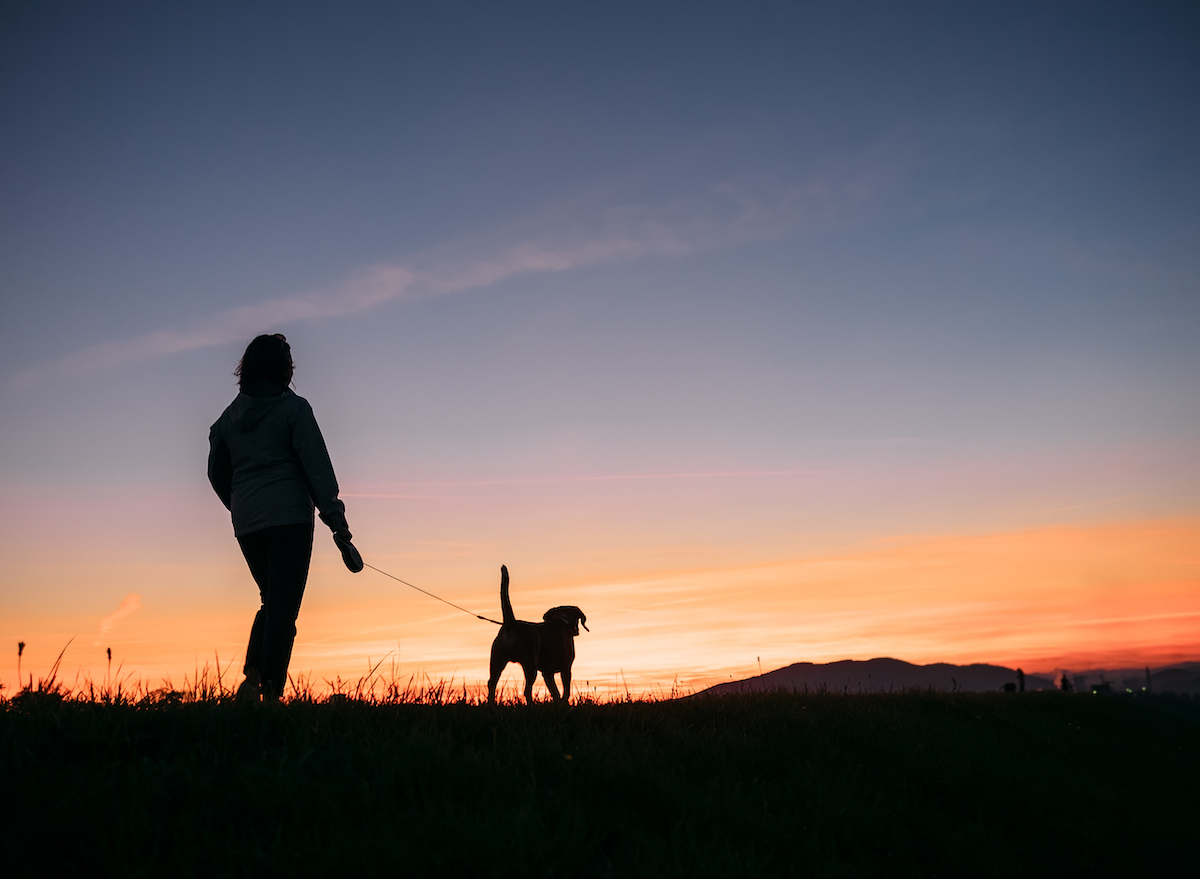 "People who continue to exercise as they get older have a lower risk of developing Alzheimer's disease, obesity, osteoporosis, and diabetes, to name just a few," says Boris Mackey, Editor-in-Chief and Community Outreach Manager at Rehab 4 Addiction. "Exercising improves digestion and oxygen flow meaning you can enhance your mobility and balance, both of which are great benefits. Exercise is an excellent way to manage your mental health and it is never too late to begin."
For more on why walking can be crucial to your exercise regimen, see here for What a Daily Walking Habit Does to Your Body After 60, Says Science.
William Mayle
William Mayle is a UK-based writer who specializes in science, health, fitness, and other lifestyle topics.
Read more about William