25 Healthy, Shelf-Stable Snacks for Anyone with a Sweet Tooth
Stock up on these while you're in quarantine.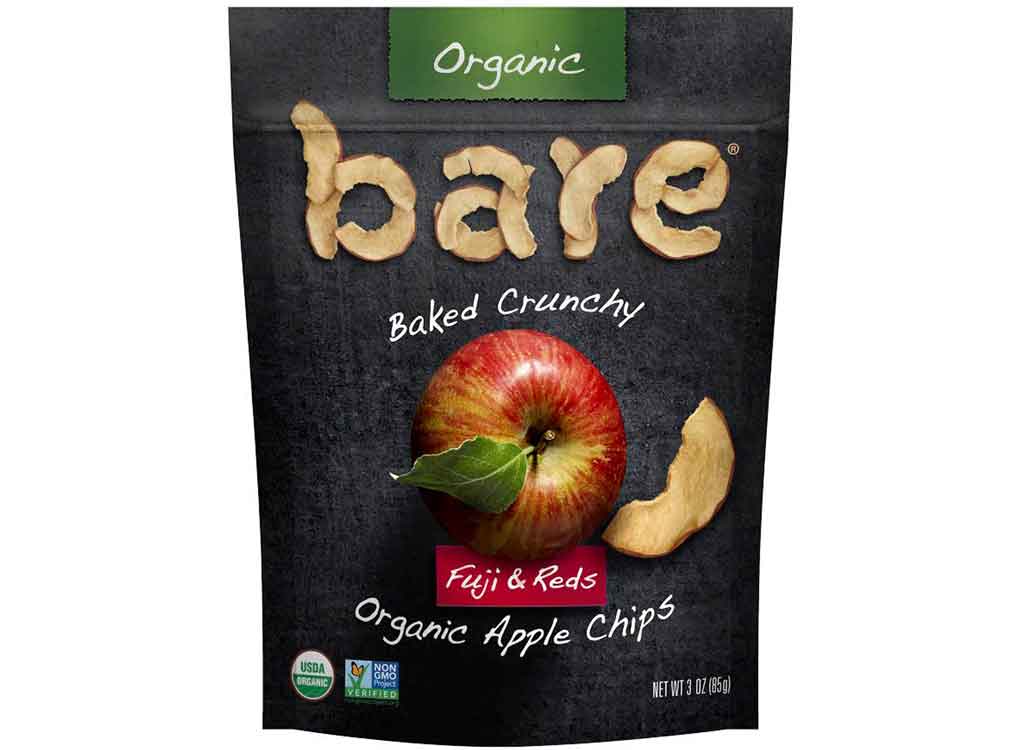 This post contains affiliate links. If you use these links to buy something, we may earn a commission.
Being quarantined at home (thanks, coronavirus) means many people are cooking more often than they used to, which is generally great for your health. But if you're a habitual snacker—especially if your workplace has free snacks for workers to graze on throughout the day—transitioning to working from home can be a challenge. Luckily, Amazon has no shortage of healthy snacks you can order right now.
If you have a bit of a sweet tooth, it's nothing to be ashamed of! There are plenty of sweet treats out there that are still somewhat healthy. Not to mention, everything on this list is shelf-stable, so if you buy these items in person, you can limit trips to the store by making larger purchases each time. The only question now is which ones you'll try first!
Kind Whole Fruit Bars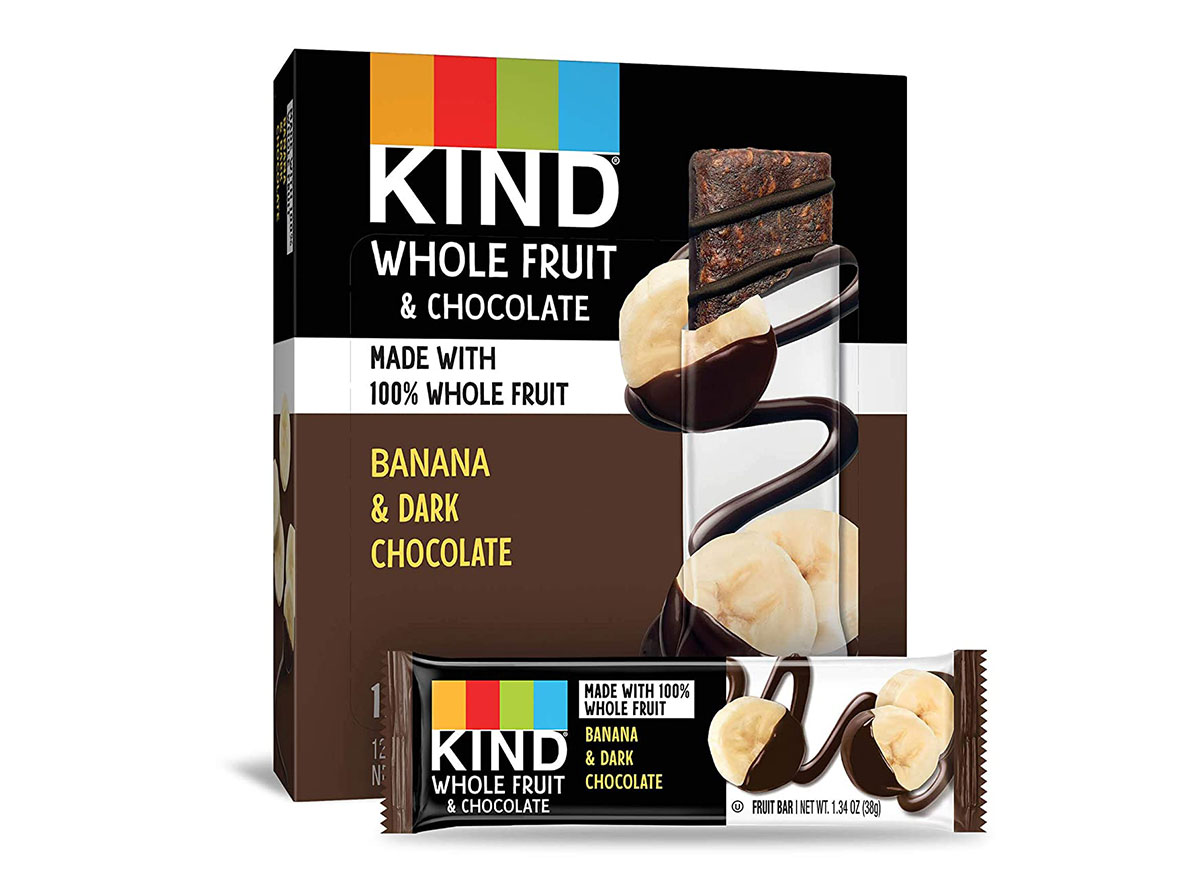 If chocolate-dipped bananas are your favorite dessert, this snack bar is just the thing for you. Dark chocolate and bananas are all that goes into this bar—it's a snack you can feel good about eating.
Partake Cookies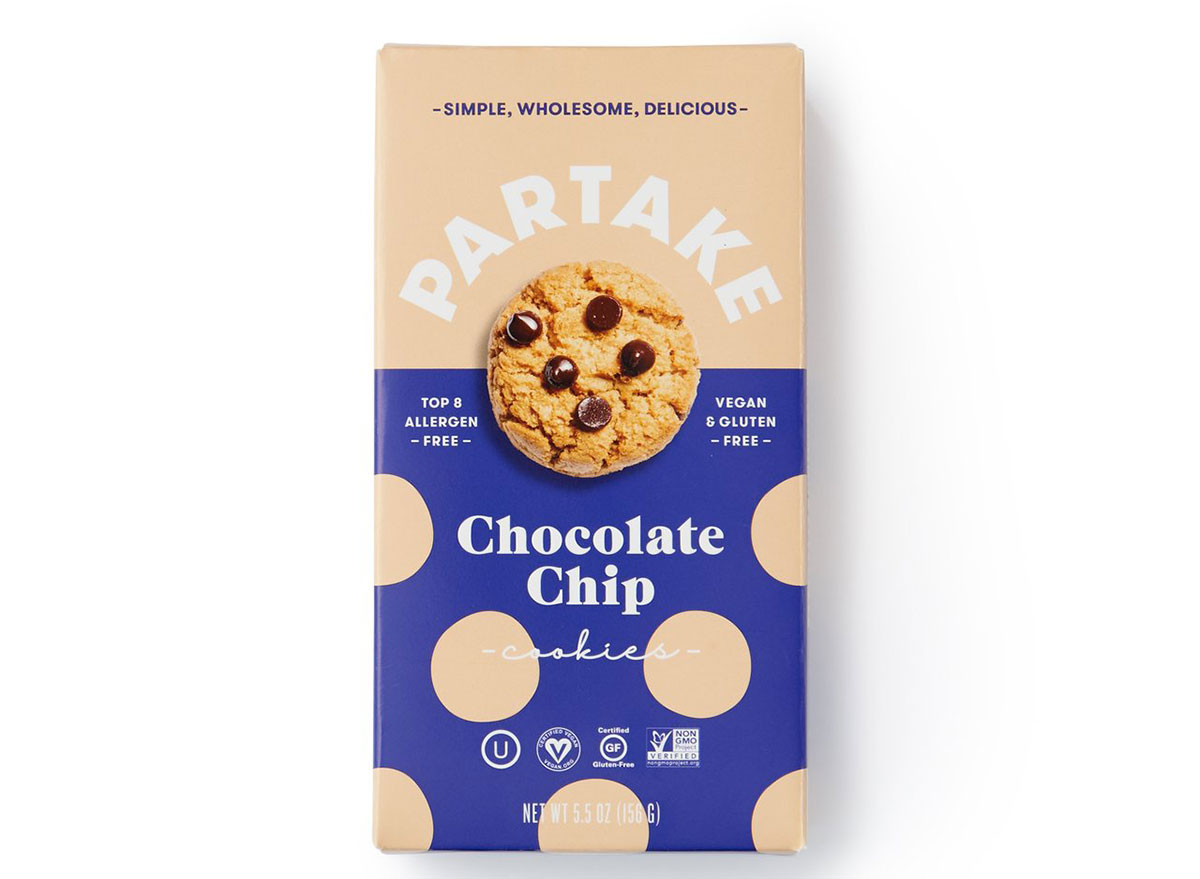 Cookies that are vegan, gluten-free, and delicious? No, it's not a myth! Those with food allergies and restrictive diets will love these cookies, but so will omnivores looking for a better-for-you snack. These cookies have less sugar than many other packaged cookie options, without sacrificing flavor. And they come in delicious flavors like chocolate chip and carrot cake.
JoJo's Dark Chocolate Bars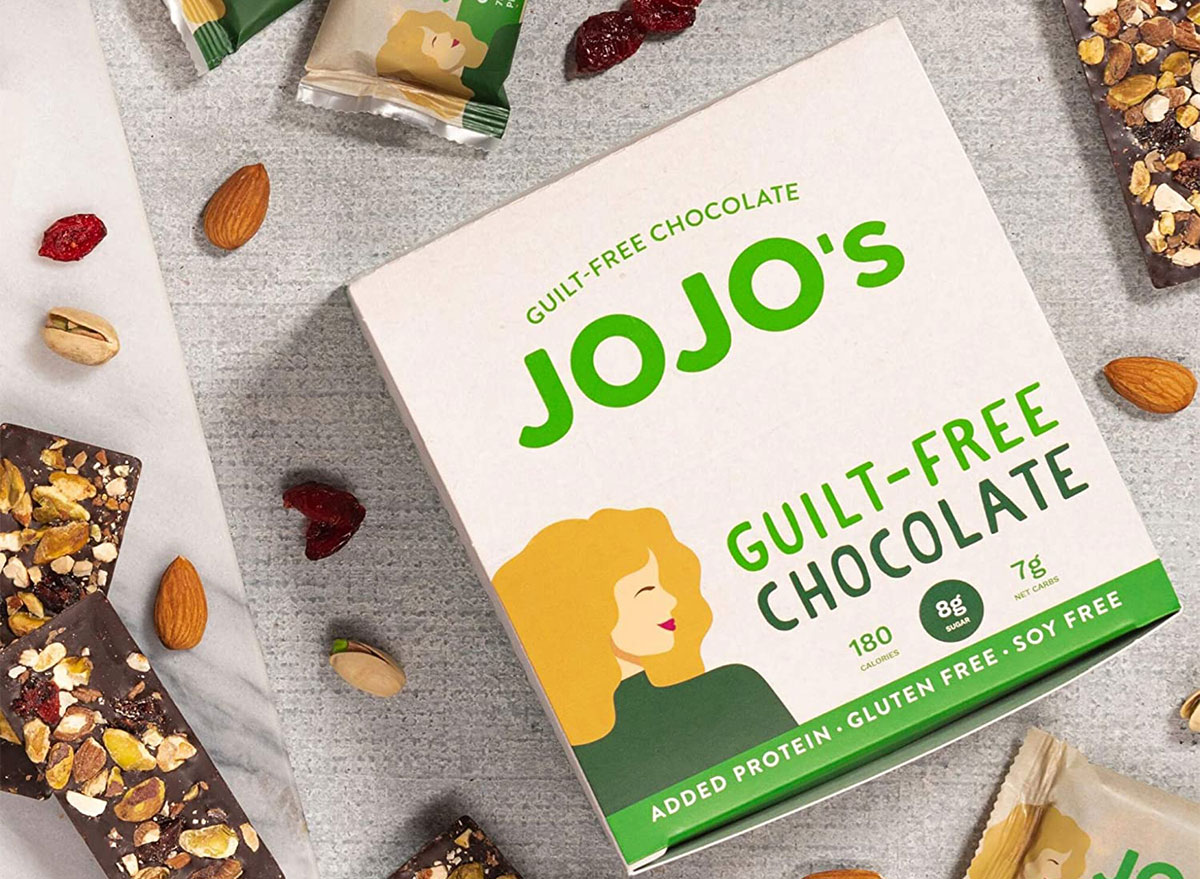 If you're looking for a better-for-you chocolate bar, this is it. Packed with pistachios, almonds, and cranberries, these chocolate bars are more of a snack than a dessert. They'll keep you full for way longer than a traditional candy bar would, and they'll taste better, too.
One Plant Protein Bars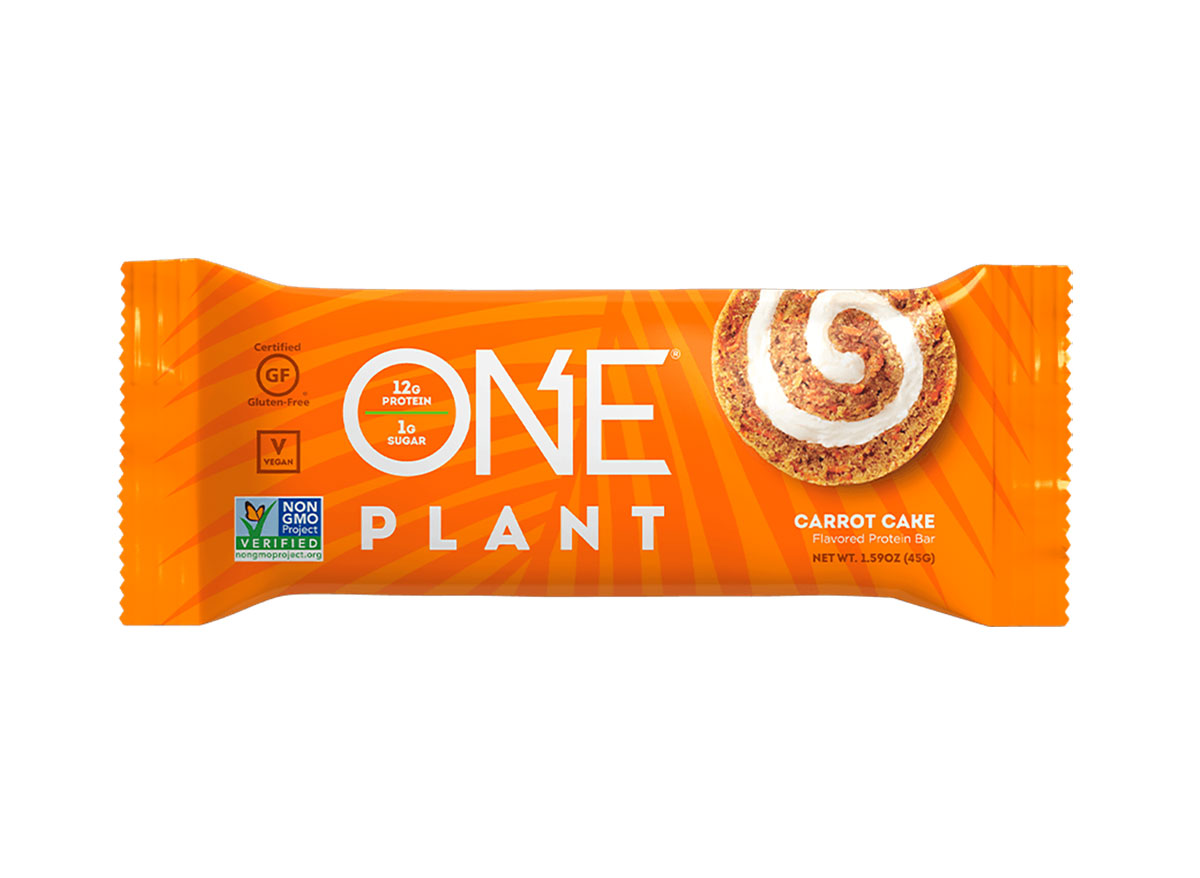 All of the flavors of carrot cake or chocolate peanut butter, with just one gram of sugar? Yep, these bars make that a reality, and they'll give you a nice dose of protein along the way, too. Whether you're fueling up after an at-home workout or just snacking while you work, these bars will keep sweet cravings at bay.
Dang Almond Vanilla Bar
Love the sweet taste of vanilla? You'll want to try these low-sugar bars! Made with coconut and almonds, they're just plain delicious, whether you're on the keto diet or not.
Quest Chocolate Chip Protein Cookie
This treat is a protein bar and a chocolate chip cookie, all in one! If you don't like the traditional texture and format of protein bars, upgrade your snack with this tasty, healthy cookie.
Nature's Bakery Fig Bars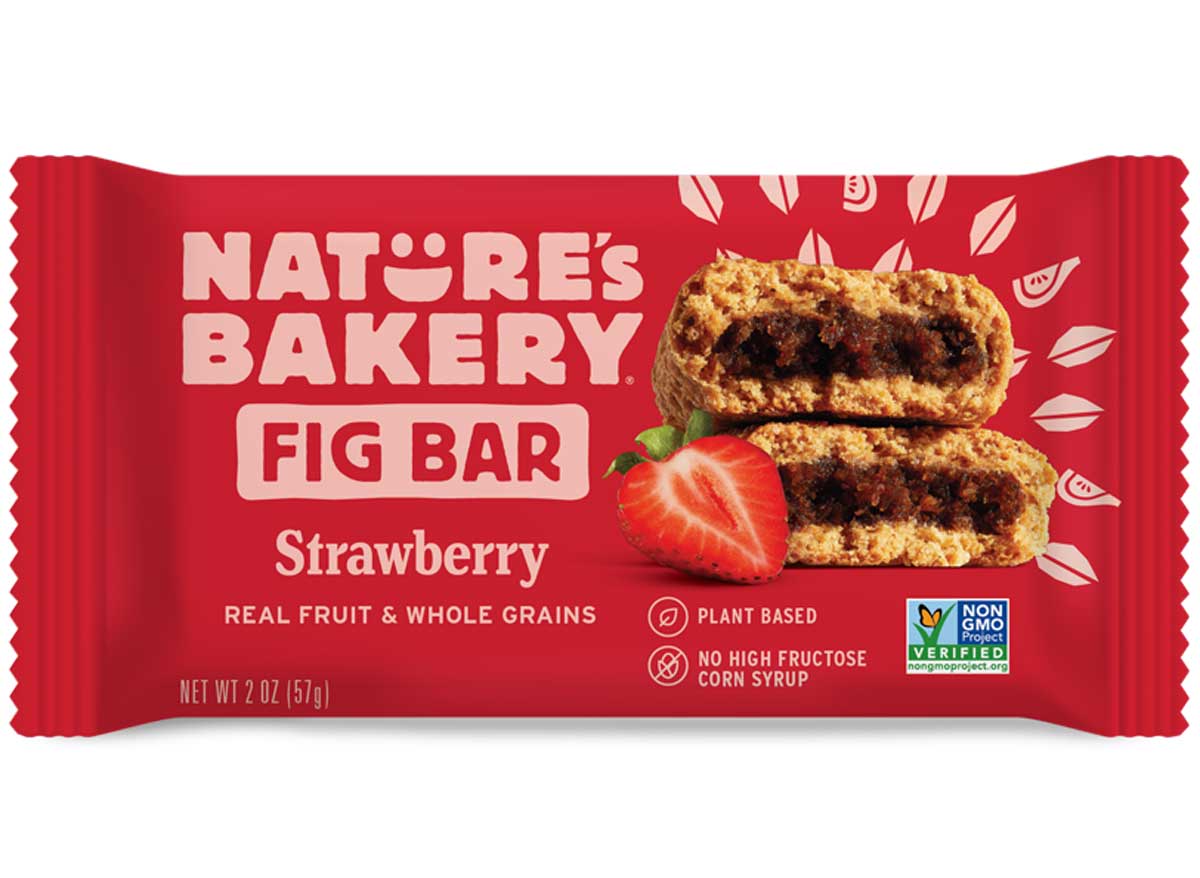 If your favorite junk food shares a name with a 17th-century mathematician, we have news for you. There are better, and tastier, versions of the classic fig bar! Nature's Bakery bars come in a variety of delicious flavors, and they're vegan, too.
Stretch Island Fruit Leathers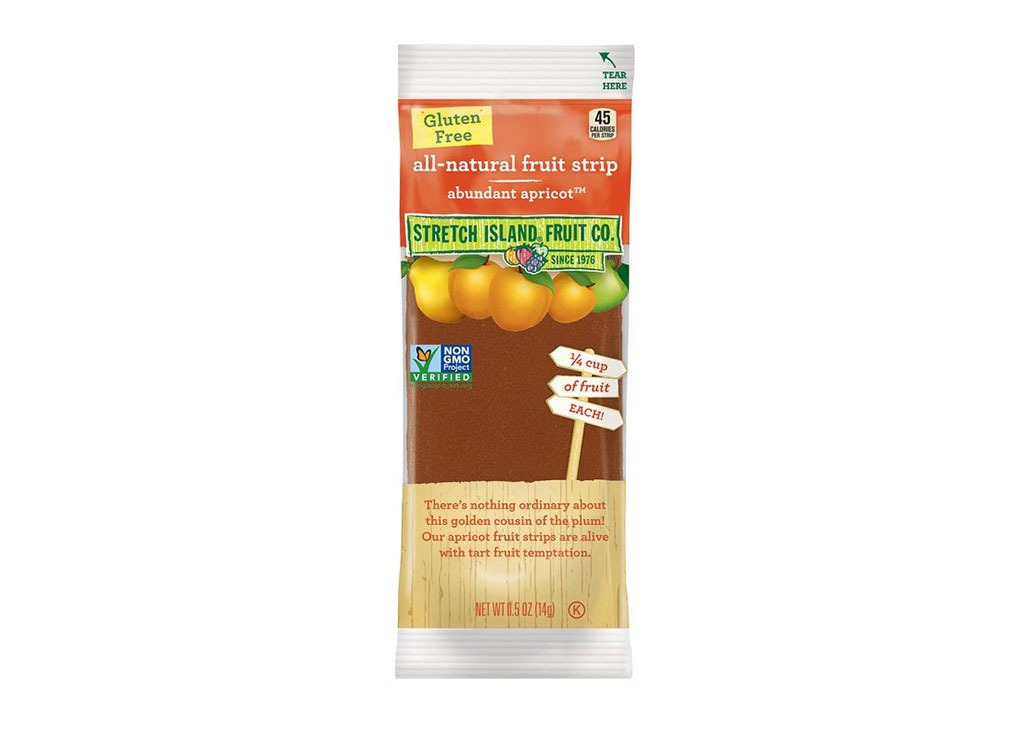 No, these aren't as healthy as eating an actual piece of fruit. But they're a lot better for you than eating a candy bar is! With no added sugar and real fruit ingredients, these treats are perfect for kids of all ages.
Sensible Foods Crunch Dried Fruits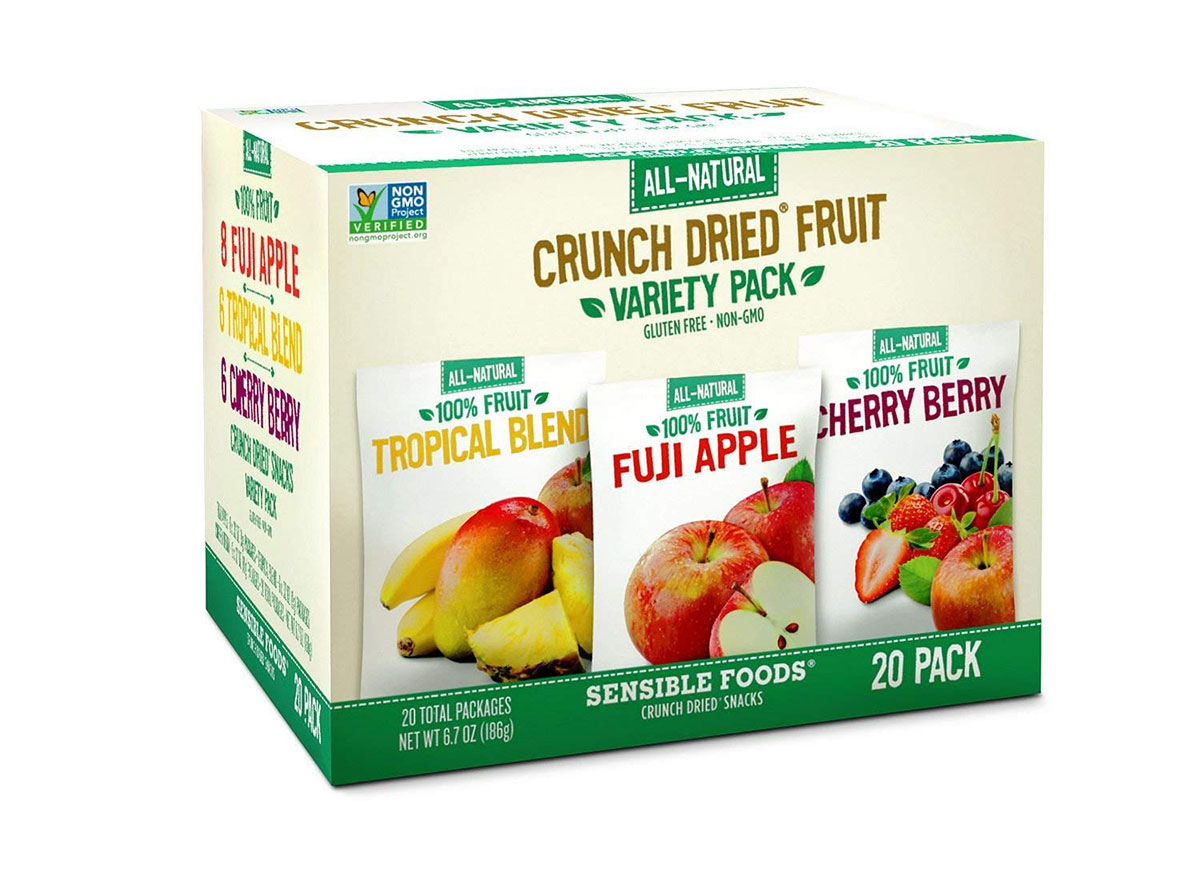 6254a4d1642c605c54bf1cab17d50f1e
Speaking of fruit, there are plenty of shelf-stable ways to enjoy it! One particularly fun way to eat more fruit is with these individual snack packs of dried fruit.
ProBar Mixed Berry Bites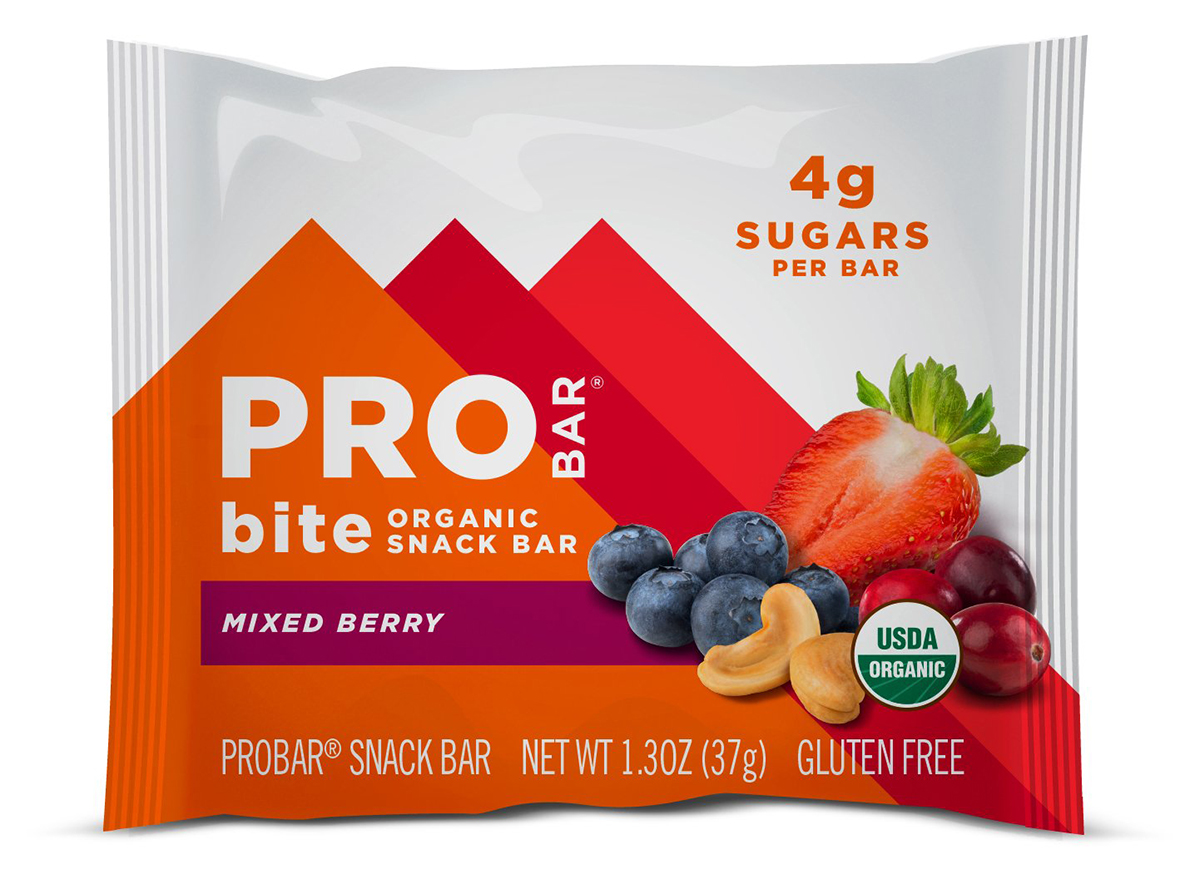 Are you sensing a fruit theme yet? There are so many delicious ways to get in some daily fruit servings, even if you aren't able to get fresh fruit at the store. There are just four grams of sugar in each bite-sized bar, and they're bursting with real fruit flavor.
Rind Skin-On Superfruit Snacks
OK, so you're on board with dried fruit. But what about dried fruit with the peel still on? That's the concept behind Rind snacks, which deliver tons of nutrients while eliminating extra food waste. And trust us: They're just as delicious as the peeled dried fruit options out there.
SmartSweets Gummies
Love gummy candy? You're in luck! SmartSweets are the delicious, better-for-you version of your favorite chewy treats. With three grams of sugar and a whopping 28 grams of fiber per bag, these gummies will help keep you regular.
MammaChia Chia Squeeze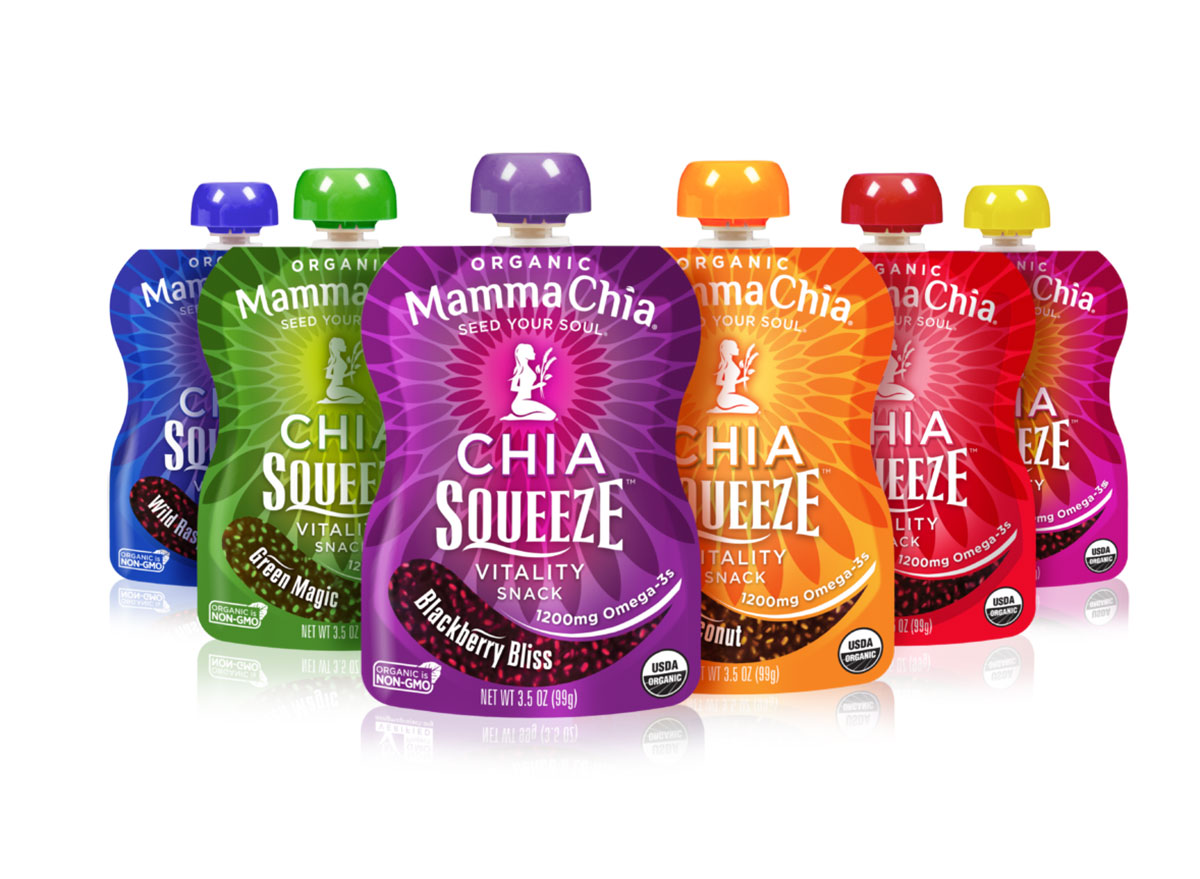 Craving fruit juice? Turn to a better option with these individual chia squeeze packets. Made with real fruits and vegetables, they're both delicious and nutritious.
Bobo's Blueberry Lemon Poppyseed Toaster Pastries
You can't go wrong with this healthier version of a childhood classic. These toaster pastries have all the fruit flavor you love, wrapped in a vegan and gluten-free crust.
Annie's Bunny Fruit Snacks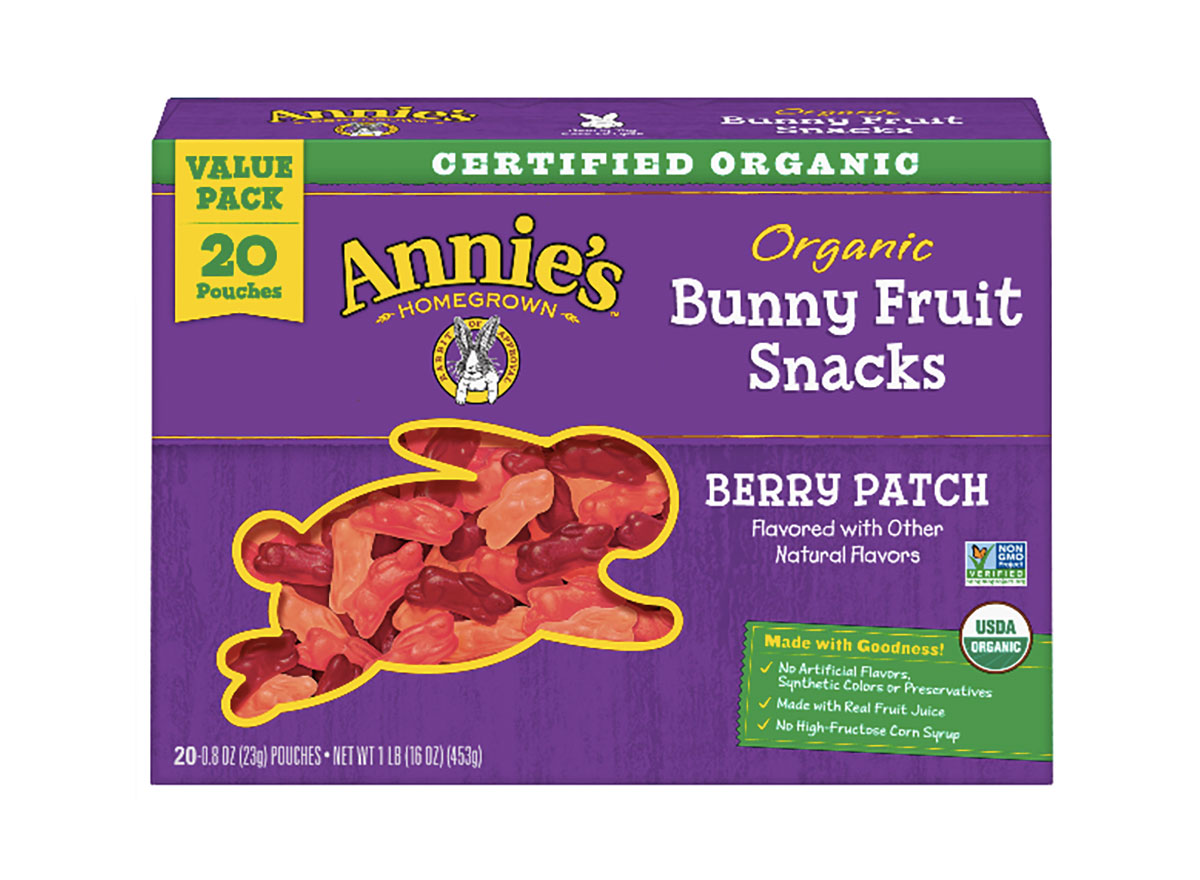 Say goodbye to the artificial fruit snacks of your youth and hello to these organic, vitamin C-filled gummies. (They taste even better than the classic fruit snacks, too.)
That's It Apple Blueberry Fruit Bars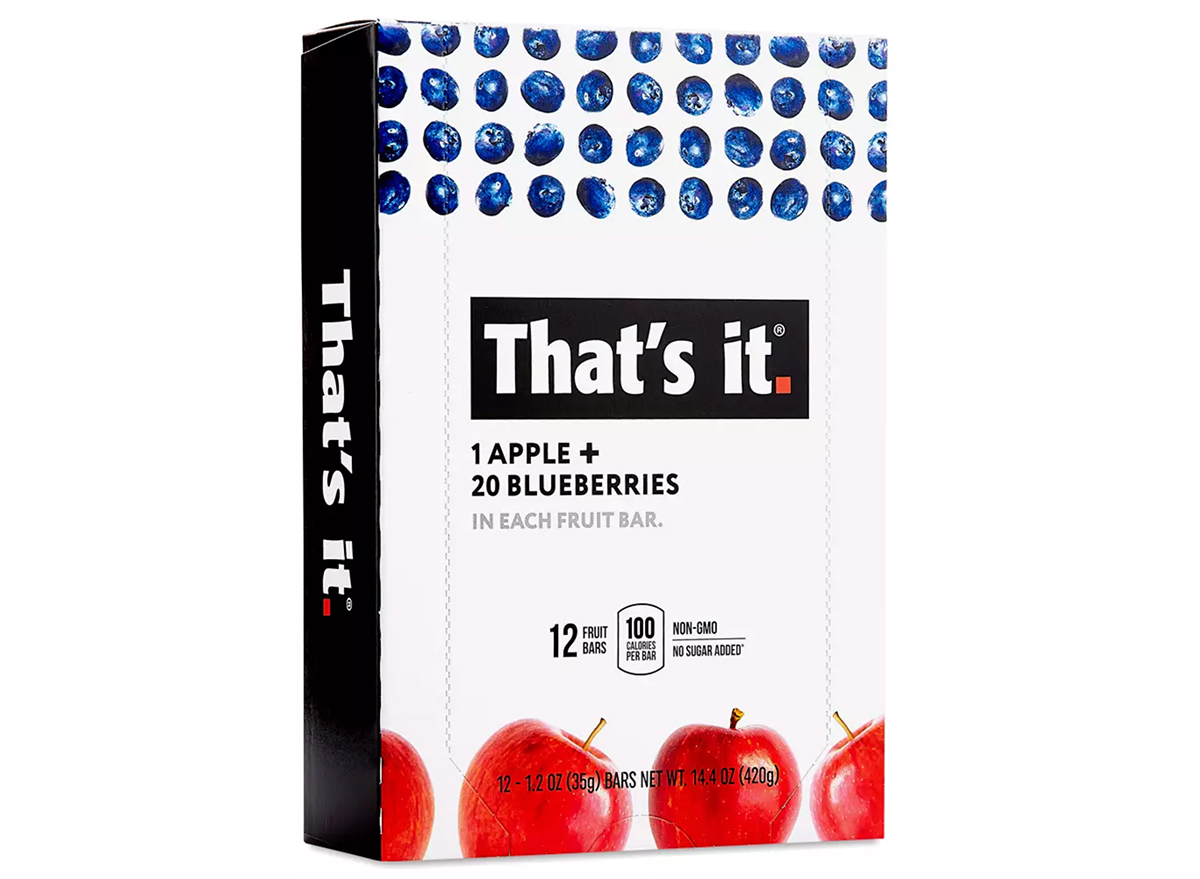 The title of this snack says it all: Fruit is the only ingredient in these shelf-stable bars. Keep them in your pantry for those times in between trips to the grocery store.
HighKey Keto Mini Cookies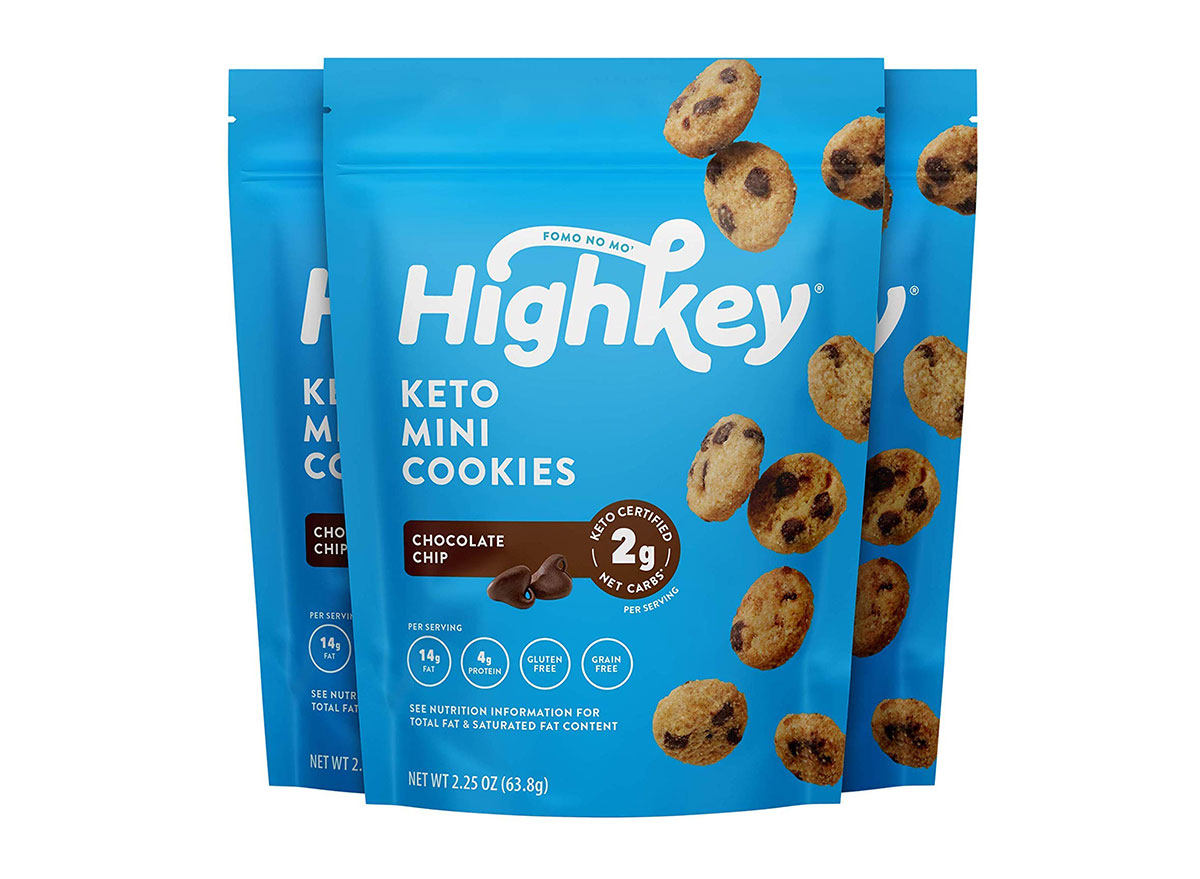 Whether or not you follow the keto diet, you'll love these bite-sized treats. They're made with no added sugar, so feel free to have more than one!
Noka Superfood Pouches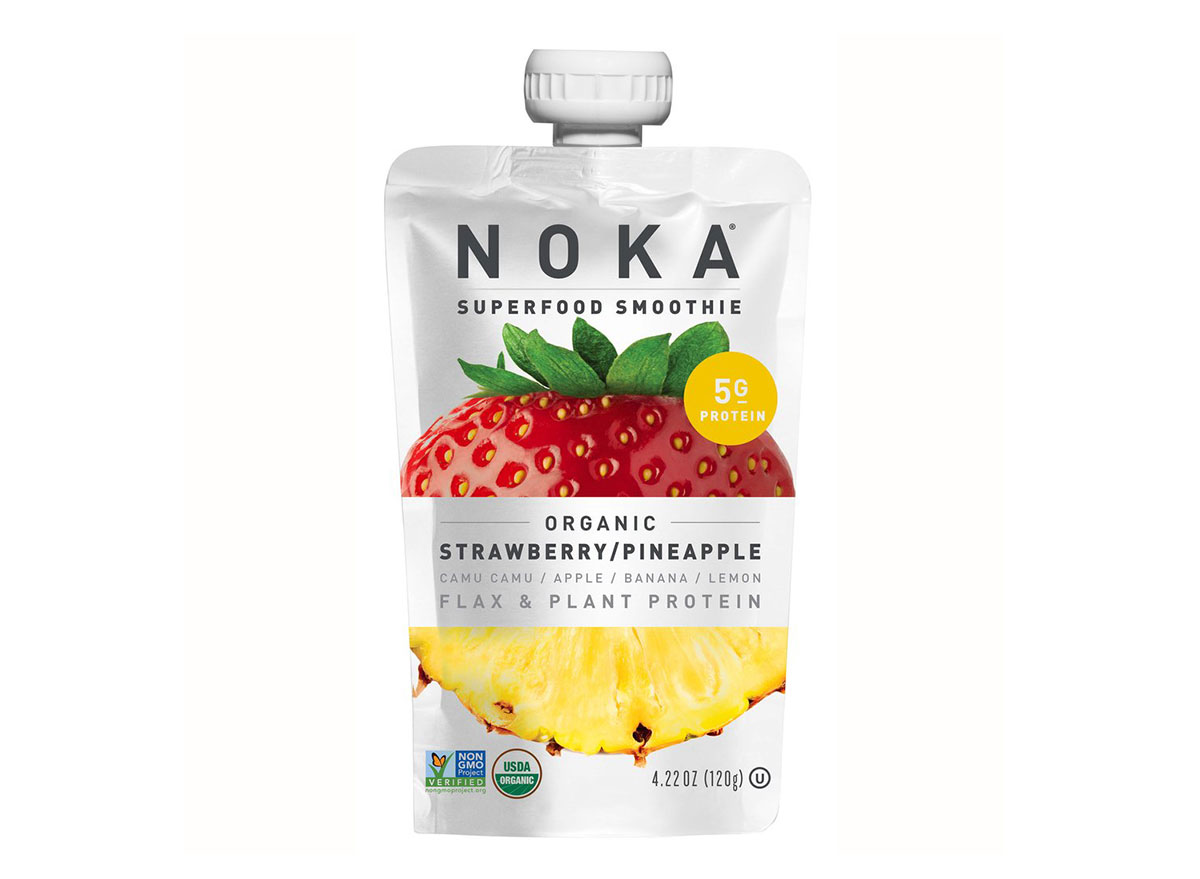 Yes, those squeezable applesauce packets are fun, but they're also usually loaded with sugar. These shelf-stable smoothies have all of the squeezable fun, with the bonus of including nutrients from the fruits and vegetables in every pouch.
I Heart Keenwah Chocolate Puffs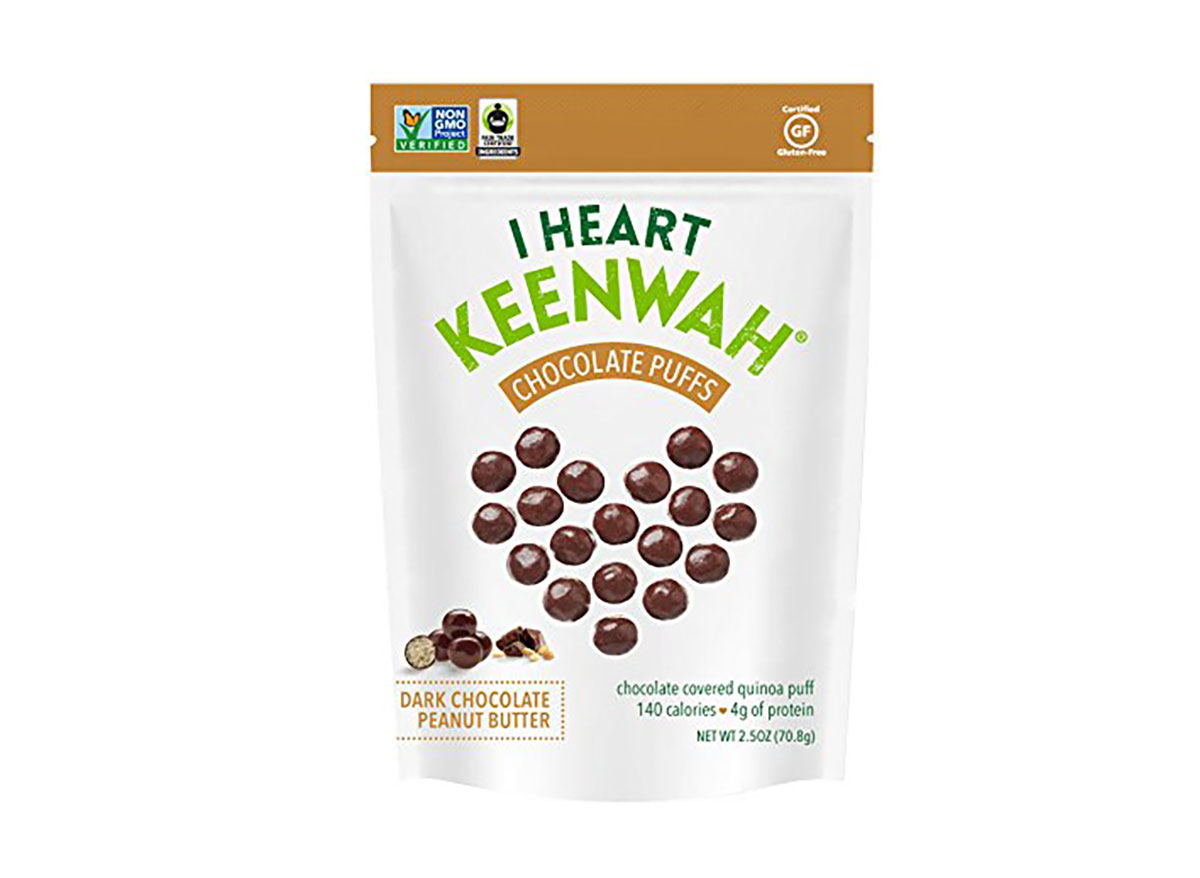 Everything tastes better when it's covered in chocolate, right? If you live by that philosophy, you'll love these chocolate-covered quinoa puffs. Don't knock them until you try them!
Ekoa Dried Banana Fruit Bars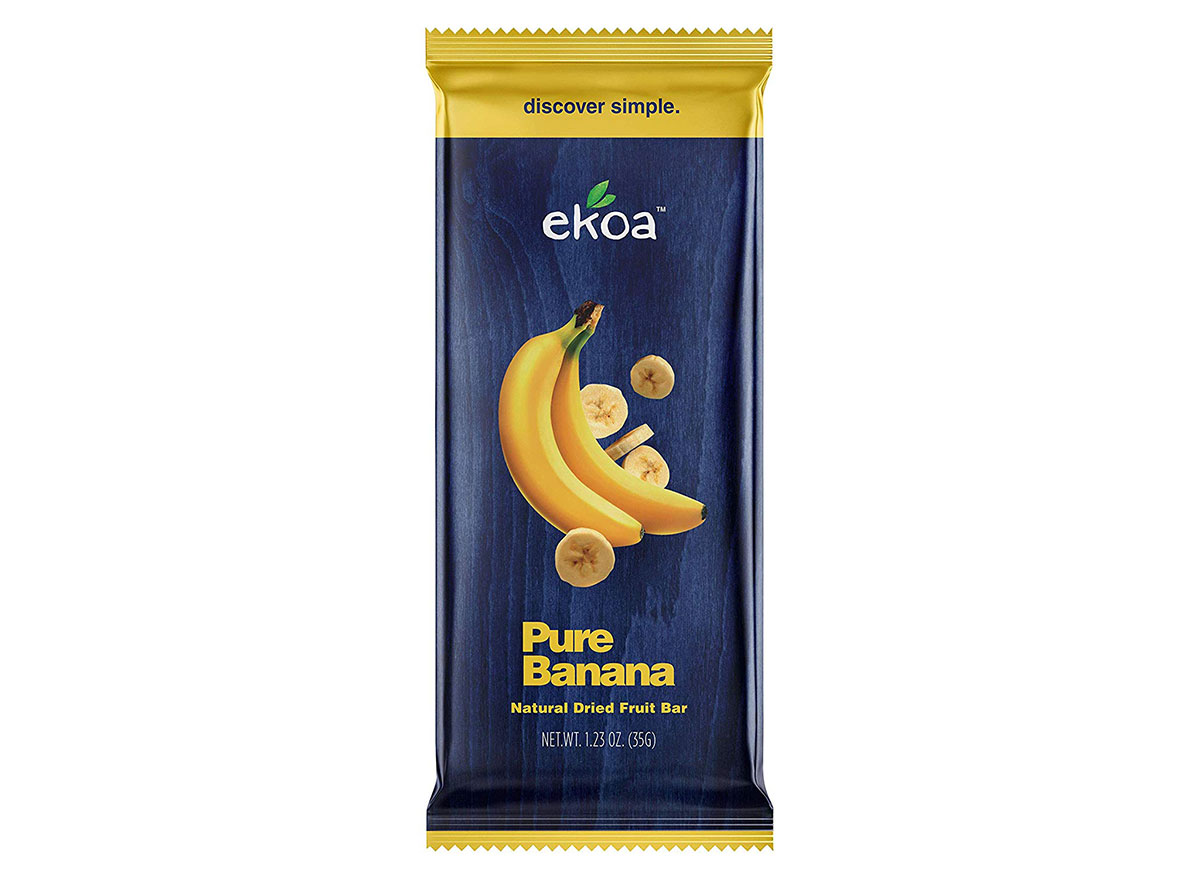 Made from pure bananas and no added sugar, these bars are perfect for fruit lovers. They pack plenty of fiber, too!
Alter Eco Dark Salted Almond Chocolate Bars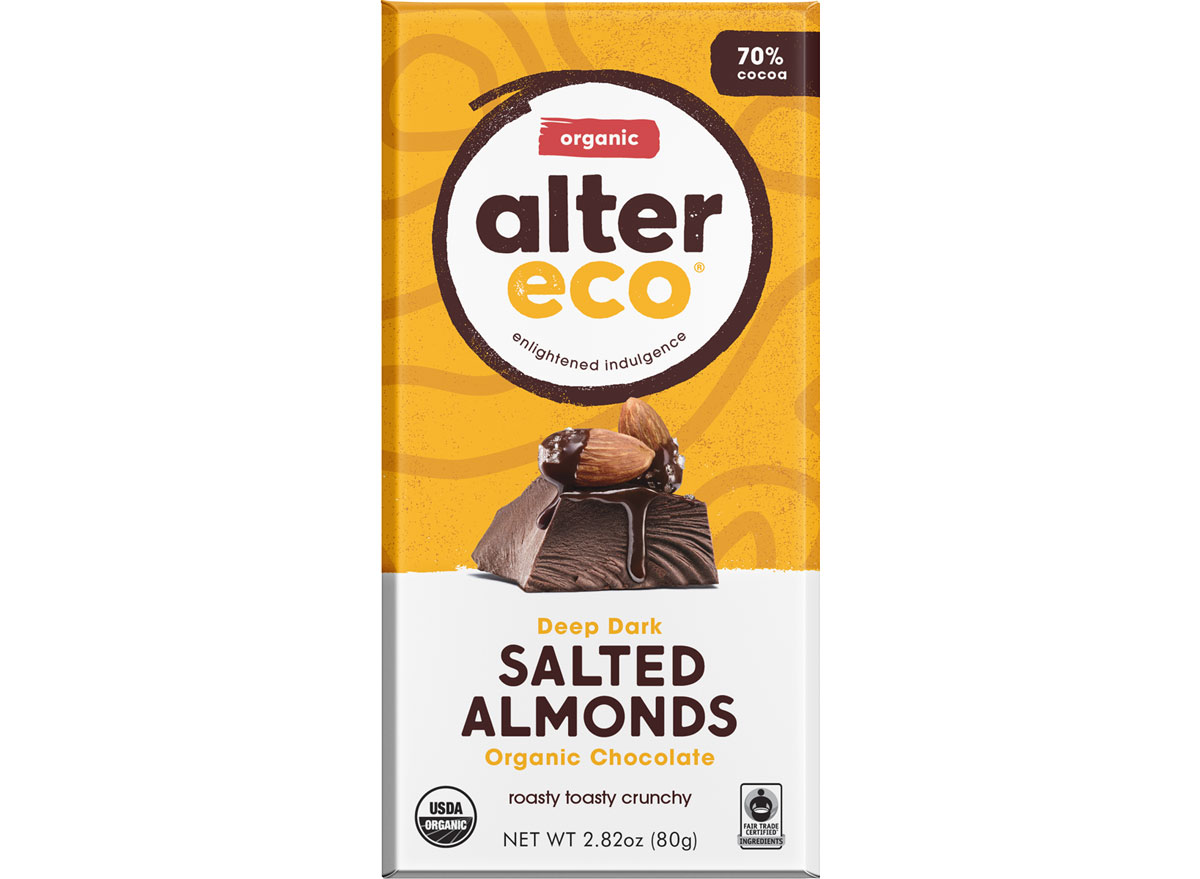 Made with better-for-you organic dark chocolate and almonds, this treat will satisfy both your sweet tooth and your salty cravings. Don't love almonds? There are plenty of other flavors, too!
Barnana Banana Brittle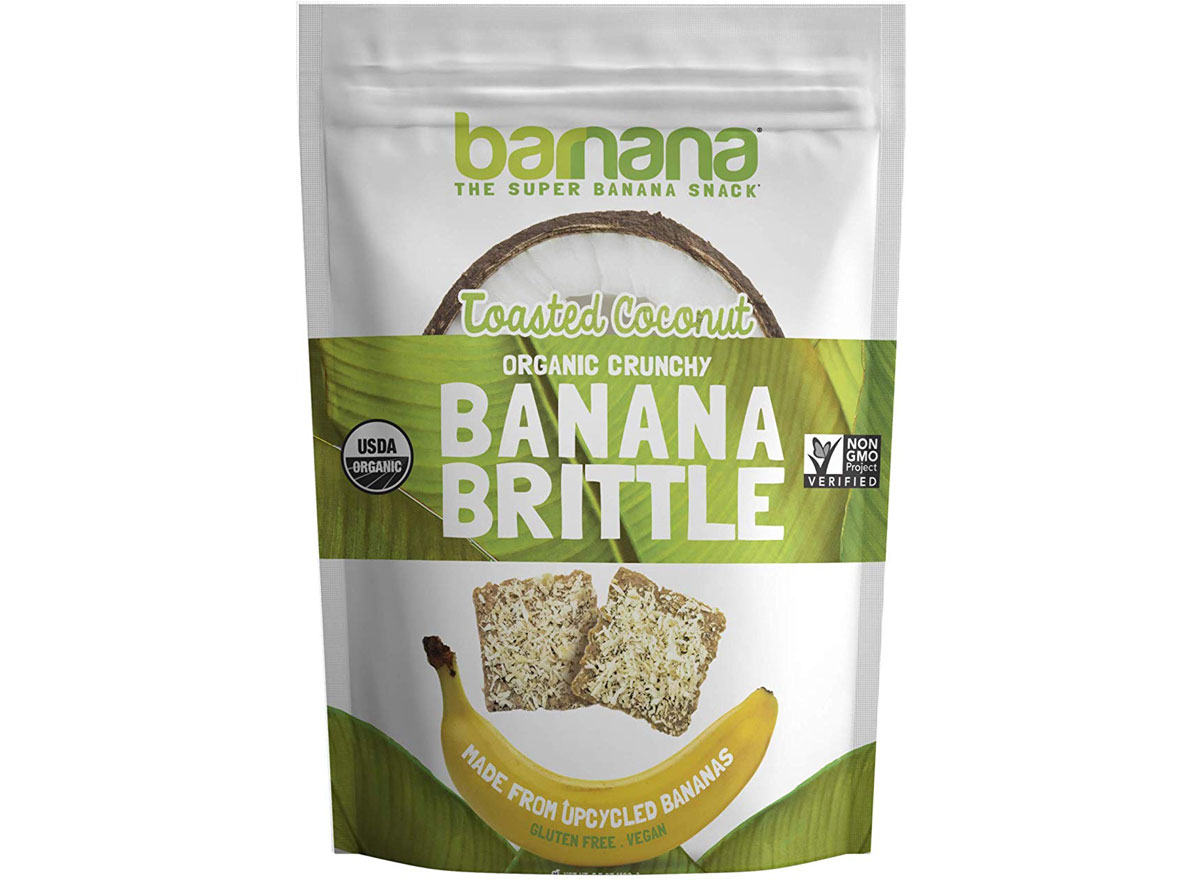 Sure, you've heard of brownie brittle and peanut brittle. But banana brittle? Yep, it's a thing, too! Try the original flavor for a fruity treat, or the dark chocolate and banana flavor for an extra-sweet snack.
Peeled Snacks Dried Mango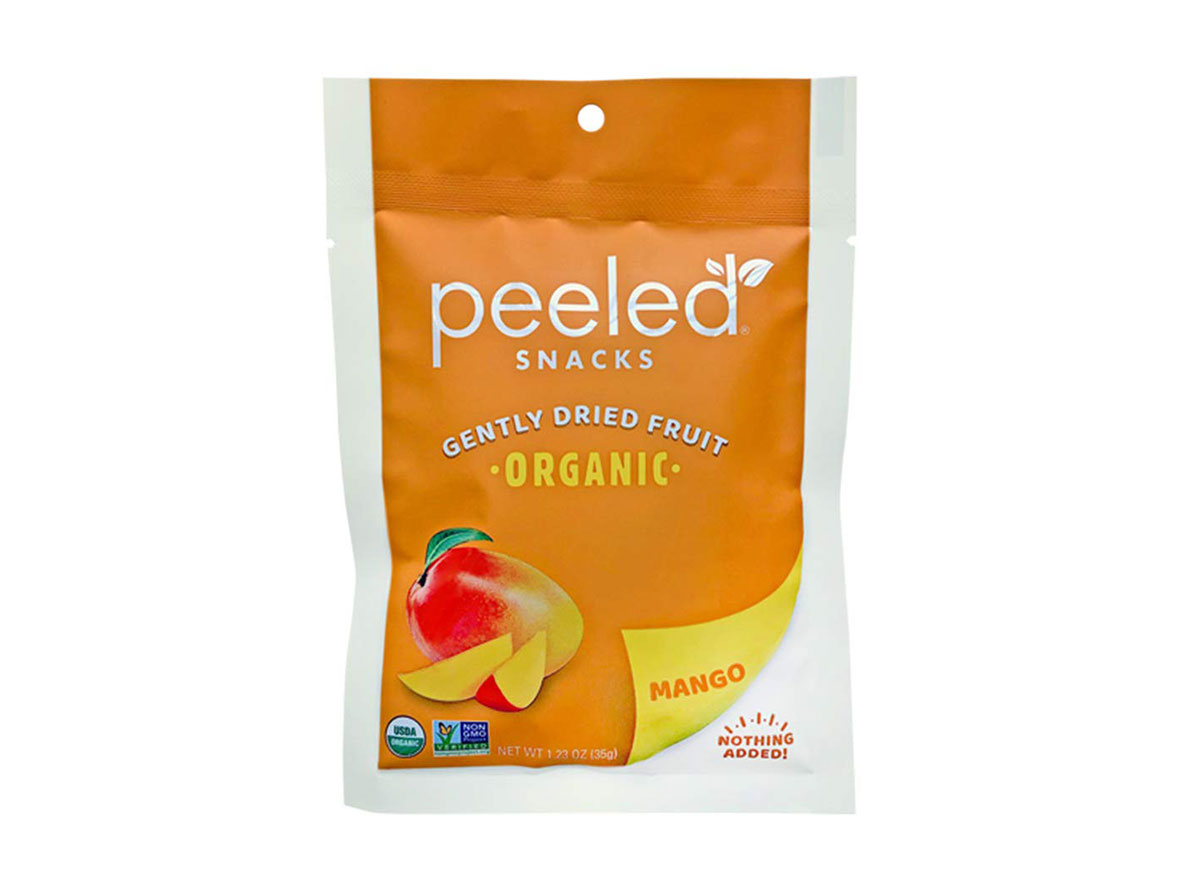 Apples and bananas aren't the only dried fruit options out there! These dried mango slices are almost as good as the real thing.
BarkThins Snacking Chocolate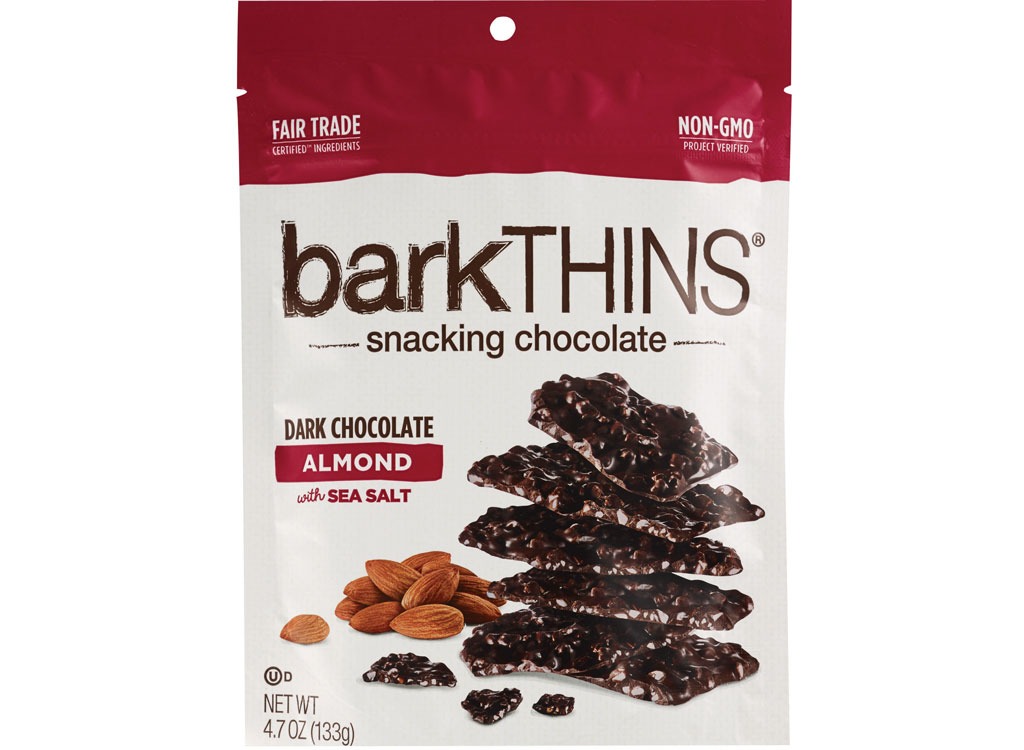 Perfectly portioned into snack-sized pieces, this chocolate is way better than a checkout-aisle candy bar.
Bare Apple Chips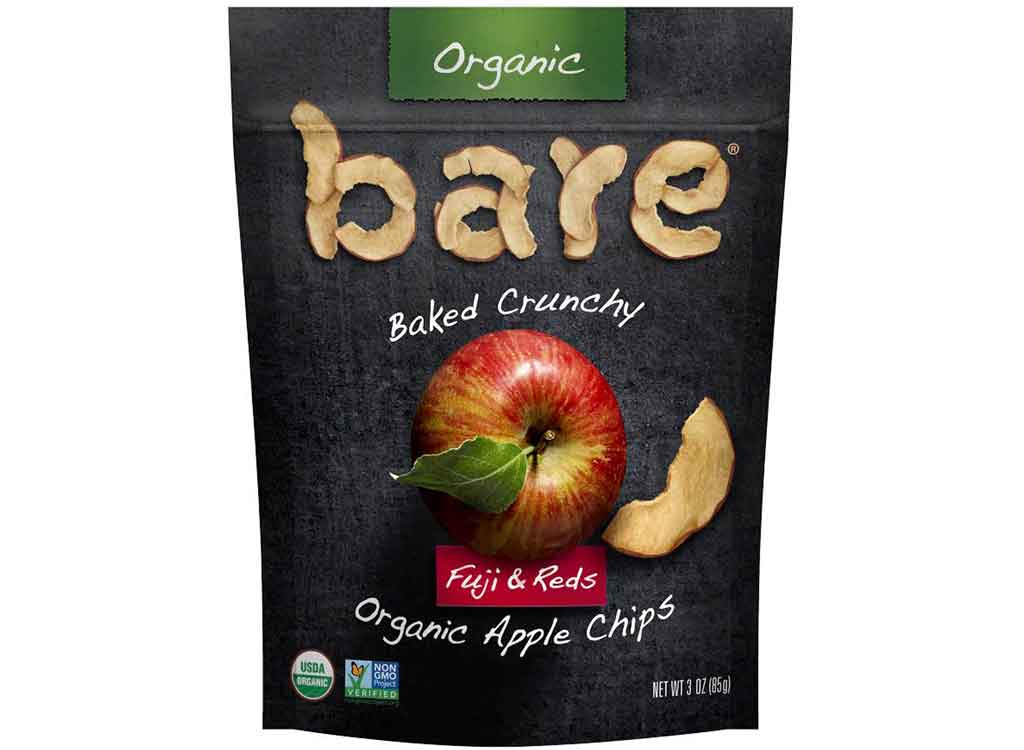 We'll end this list with a classic snack! You really can't go wrong with Bare chips. They taste just as good as fresh apple slices, and they're a simple way to add more fun to your snack routine.
Eat This, Not That!
Inspired by The New York Times best-selling book series, Eat This, Not That! is a brand that's comprised of an award-winning team of journalists and board-certified experts, doctors, nutritionists, chefs, personal trainers, and dietitians who work together to bring you accurate, timely, informative, and actionable content on food, nutrition, dieting, weight loss, health, wellness, and more.
Read more about Eat This