Sheryl Underwood From "The Talk" Reveals How She Lost 95 Pounds
The TV personality has "worked really, really hard" to drop weight, and it shows!
There's no better feeling of accomplishment than reaping the rewards of a major weight loss success, as Sheryl Underwood, TV personality and co-host of "The Talk," knows quite well. Underwood, 59, lost a whopping 95 pounds, and we have the details on her inspiring journey.
Losing weight is an arduous and emotional undertaking that involves much motivation, hard work, and dedication. Underwood revealed to PEOPLE, "If I've worked hard on my body, I want to walk into church and all them saints fanning like, 'Oh, she look good.' I want to walk into my office, 'Oh my gosh, she look good.' I want to walk into the club or the restaurant and everybody's head turn and that's what I want. That's how I feel, because when you look good, you feel good," and she most certainly does!
Dropping 95 pounds is truly life-changing. Not only is the overall physical transformation mind-blowing, but it's also so beneficial to your health. According to the Centers for Disease Control and Prevention (CDC), being overweight raises your risk of many chronic health conditions, including type 2 diabetes, high blood pressure, stroke, heart disease, metabolic syndrome, fatty liver diseases, osteoarthritis, and sleep apnea. Losing as little as five to 10% of your overall weight can give your wellness a nice little boost, according to the CDC.6254a4d1642c605c54bf1cab17d50f1e
Sheryl Underwood's weight loss journey started between 230 to 250 pounds.
What prompted Underwood to start dieting? The TV personality revealed to PEOPLE that when she decided to start her diet, she weighed about 230 to 250 pounds and was flagged for hypertension and pre-diabetes. Underwood explained, "I knew I was gaining weight. I could see it, and I knew that something was happening with my health … And for the years that I've been here, you can go back through all of the footage, you've never seen me cross my legs."
She revealed to Entertainment Tonight that the healthy habits of her co-workers were a great incentive to get fit. "I'm watching my colleagues concentrate on their health and wellness, so I had to join in and work on myself," the actress recalled.
She recruited a trainer and dietitian and also made many lifestyle tweaks.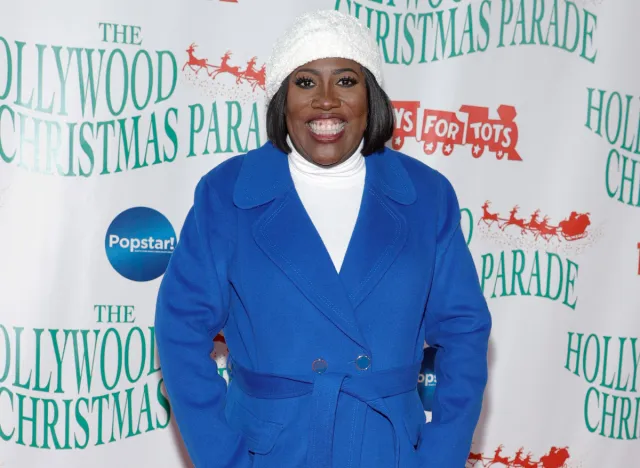 The totally transformed Sheryl Underwood told PEOPLE that her journey included the assistance of a personal trainer, a dietitian, and a few pretty big tweaks to her lifestyle. To get started, she took Metamucil to help kick up her digestive health, explaining to Entertainment Tonight, "I had to deal with my digestive health and then I dealt with the overall," adding, "I had to lose weight, diabetes, high blood pressure, all the things that women deal with."
Underwood is also diligent with getting a sufficient amount of beauty rest and eating well. "[I'm] definitely getting more sleep," she told PEOPLE, adding, "Drinking more water. I'm eating fruit and vegetables that I never thought: green, leafy. I'm getting into eating blueberries and eating strawberries, and also getting more fiber in my diet with fiber supplements." One new, important step was adding Wegovy injections to help reduce feelings of hunger and give Underwood's weight loss program a boost.
Maintaining her new weight moving forward is the other half, which involves continued hard work.
"The Talk" co-host explained to PEOPLE she's constantly mindful of staying hydrated and enjoys her favorite things in moderation. "I still have a really great quality of life. I have fun. Cake, rosé. But instead of having the big piece of cake, I have a bite of the cake and satisfy that. I have a glass of rosé, but I know I have to drink some water with it," adding, "So I can tell when my face puffs up and everything and it's not just on camera vanity, it's health, period."
Sheryl Underwood noted that she's "worked really, really hard," and it shows! Reaching a weight loss goal is just the first half of the process. As for her new look on the show? She explained, "I wanted a dress that really showed the work that I've put in this and to show the audience and the world, 'You can do it too.' Pick a dress, pick a suit, that is your goal, and work toward that goal."
And she isn't finished quite yet. Underwood's plan is to drop 15 to 20 additional pounds before year-end. "You see I crossed my leg twice," she said, adding, "You just want to feel sexy… And that's the great feeling about this and it makes you continue on this journey."
Alexa Mellardo
Alexa is the Mind + Body Deputy Editor of Eat This, Not That!, overseeing the M+B channel and delivering compelling fitness, wellness, and self-care topics to readers.
Read more about Alexa