This Man's 60-Pound Weight Loss Photos Are So Inspiring
He reached his weight loss goal for himself and his loved ones.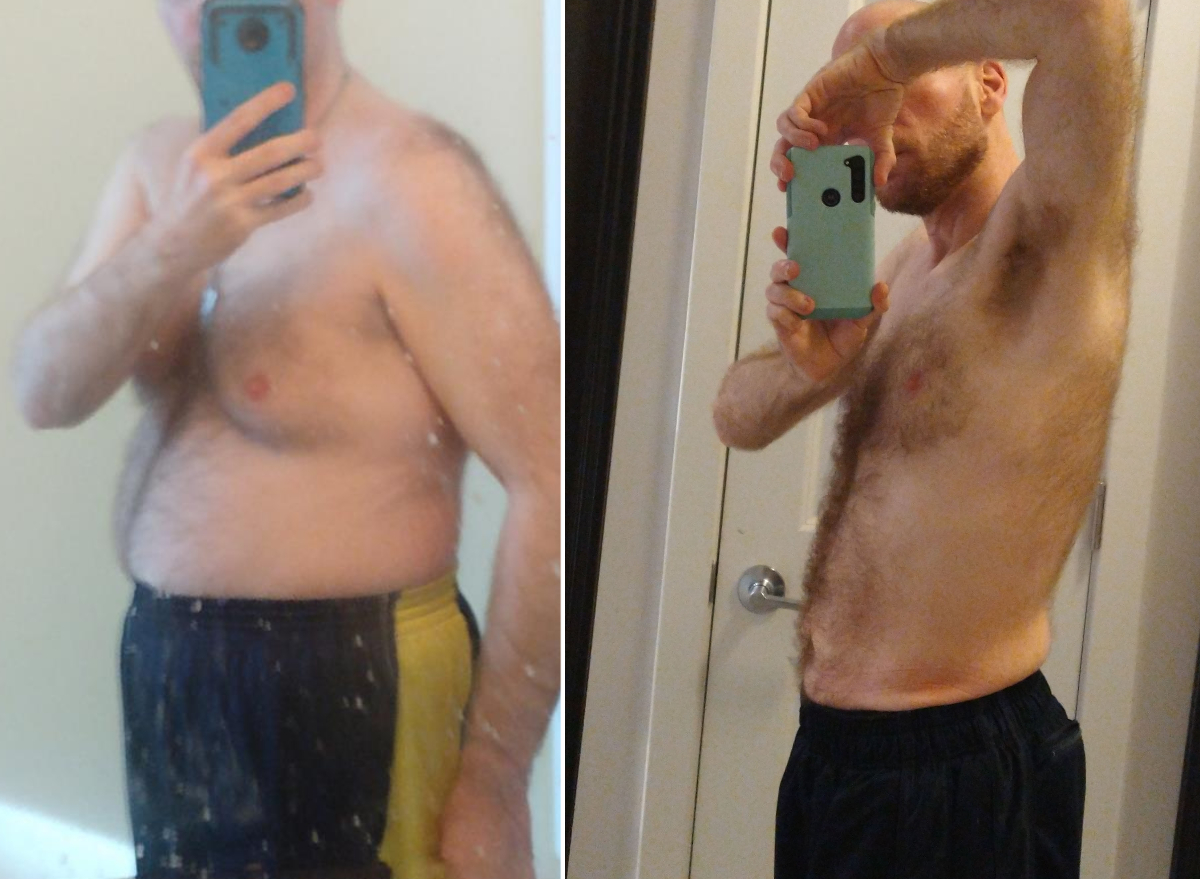 If you're looking to lose weight and tighten up your physique, we have an extraordinary real-life example to follow. Andrew Keener shares his success story of a weight loss journey with Eat This, Not That!, and what he has to say is truly inspiring. Unhappy with his body and wanting to set a healthy, wholesome example for his niece and nephew, Keener was motivated to make drastic changes, telling us, "I wanted to set a far better example for them." We have every step he took to reach his impressive goal, so if you're curious about this man's close to 60-pound weight loss, keep reading to learn more.
Always struggling with weight, his heaviest was 272 pounds.
Keener reveals he always struggled with weight loss, and at his heaviest point in life, he weighed 272 pounds. When he started working with a personal trainer, Tim Liu, he was around 221 pounds. Keener is understandably quite proud of his dedication and hard work, as he currently weighs in at approximately 162 pounds.
Having dealt with ADD and bipolar disorder since he was a child, Keener says, "A good portion of my life I was fat and obese," adding, "Bipolar meds typically have weight gain as a side effect." Unfortunately, this can occur with many of the medications used for bipolar treatment, according to Mayo Clinic. Although this side effect is different for each individual, it is possible that some meds can escalate hunger or create variations in metabolism causing weight gain.
Related: This Chef's Just-under 100-Pound Weight Loss Journey Is So Inspiring
Losing weight can be an emotional rollercoaster.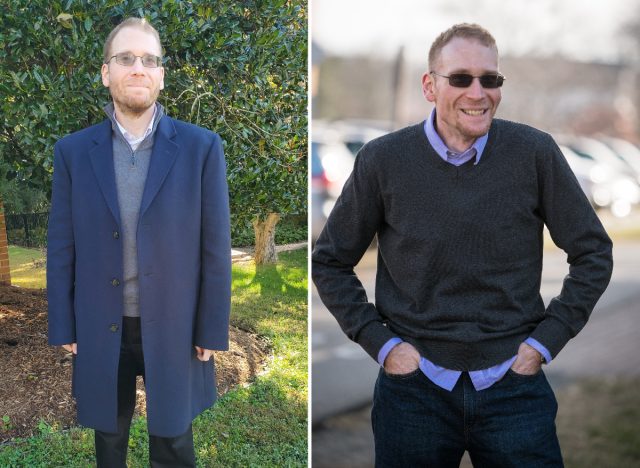 If you've ever worked hard at losing a good number of pounds, you will appreciate the emotion Keener experienced when he lost a large hurdle of weight. When Keener's physician challenged him to lose 10% of his body fat in March 2020, he was all in. Fast-forward about four months later, and Keener shares, "I noticed the scale go below 200 on July 1, 2020. And I cried."
Recognizing he didn't have the right skills to reach his fitness goal on his own, Keener made the decision to recruit the help of Liu in May 2020, when he weighed around 221 pounds. He began working out three days each week, and Liu's guidance and planning made Keener's process so much easier. In hindsight, Keener realizes, "The only thing I did was get smart enough to put in the required work." Much of his workout routine focused on three exercises:
Deadlifts are essential for strength training. Not only does this exercise work the hamstring and glute muscles to enhance fitness performance and everyday activities, but it really benefits whole-body strength, according to Livestrong.
Squats were the second exercise in Keener's routine, which are key to putting together a solid workout regimen. In fact, Livestrong reports that by performing 100 squats each day, you will see a difference in just two months!
Face pulls were on deck and necessary. Face pull exercises are an excellent concentration for one's lateral and posterior deltoids (the backs and sides of the shoulders), and more, according to Livestrong. Face pulls play an exceptional role in boosting the strength of your upper back muscles.
From the beginning of his fitness and nutrition journey with Liu when he weighed 221 pounds, to this day, Keener lost almost 60 pounds.
Related: This Man's 30-Pound Weight Loss Has Him Feeling Younger Than 50
His personal trainer helped him come up with a game plan to deal with bad habits.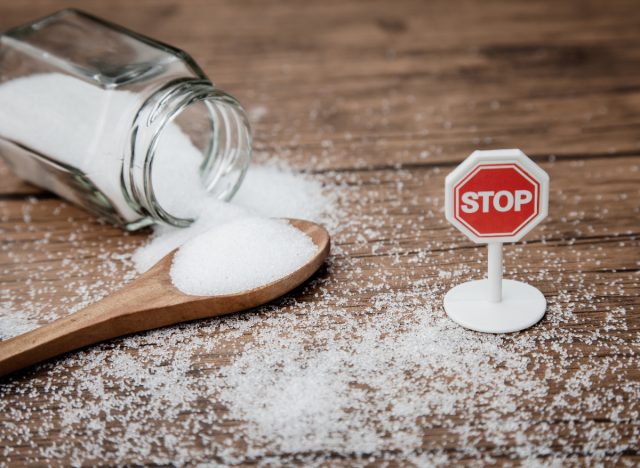 Eating habits have always been difficult for Keener to manage. Rather than follow a specific diet, he simply swapped out bad eating habits for better ones. His biggest hurdle to get over? He tells us one example, saying, "I have a massive sweet tooth. And when I started working with Tim … I ate cereal for breakfast." An avid baker and someone whose family celebrations involve good food, Keener typically has many tempting items and ingredients on hand that are difficult to avoid.6254a4d1642c605c54bf1cab17d50f1e
The beauty of having a trainer—aka your personal cheerleader—Keener shares is that "Tim helped me come up with a game plan." One key to weight loss success is knowing what you can and cannot do—and making good choices.
Keener's life has changed incredibly, and he has some great advice to share.
Some advice from Keener? Don't wait to start your journey as he did. His only regret is not having his grandmother here today to witness his amazing transformation. He shares with us, "She tried to get me there. But you can only lead the horse to water. You can't make it drink," adding, "She didn't get to see this."
When asked, Keener admits his life has changed "incredibly." He felt unhealthy pre-weight loss, telling us, "I used to not be able to pick up my niece and nephew (not at the same time) and hug them without needing to put them down immediately. Now I can enjoy that moment. I don't have the adequate words to describe how I feel."
One of the best compliments received that made Keener's journey so rewarding? When a close relative serving in the Air Force recently told Keener he is inspired by him. "He's in far better shape than I am. And I'm really quite humbled by that," Keener says.
Alexa Mellardo
Alexa is the Mind + Body Deputy Editor of Eat This, Not That!, overseeing the M+B channel and delivering compelling fitness, wellness, and self-care topics to readers.
Read more about Alexa