Forget Fish Sandwiches, Shrimp Is the New "It" Fast Food This Season
Shrimp is having a moment at restaurant chains, here's what's new.
Every year around this time new fast-food fish sandwiches and seafood dishes start hitting restaurant chains across the country for Lent. While a good fish sandwich hits the spot—and there are great ones from Wendy's, McDonald's, and Popeyes to choose from—this year shrimp dishes are popping up everywhere.
These shrimp-centered dishes are not just at restaurants that are traditionally seafood-centric, either. If you're a shrimp fan, you're in luck these days, because diminutive decapods are being cooked up in all sorts of creative ways.
And while shrimp can be healthy, be sure to check the calorie count because several of these decadent shrimp dishes are deep fried, so keep them to a once-in-a-while treat or the occasional Friday.
Popeyes — Tacklebox and Popcorn Shrimp
Shrimp is always on the menu at Popeyes, and in two forms at that. You can opt for a classic breaded and fried shrimp meal or for the chain's beloved smaller Popcorn Shrimp offering. Either way, when you order a meal, you'll also get a biscuit, a side of mashed potatoes and gravy, and a drink.
Qdoba — Citrus-Lime Shrimp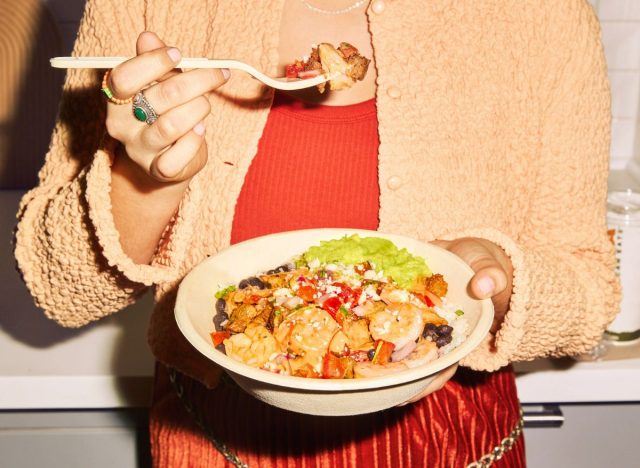 This Mexican-themed fast-food restaurant has just returned its Citrus-Lime Shrimp to the menu. Per a press release shared via PR Newswire, this shrimp was first rolled out in the summer of 2022 and was a huge hit with customers. It comes back now for a limited time only, and it's available in burritos, tacos, bowls, and more.
White Castle — Shrimp Nibblers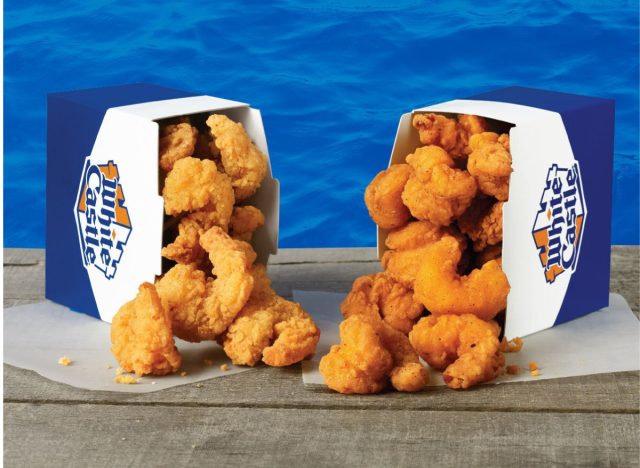 Like Harold and Kumar before you, you'll need to get to White Castle ASAP to enjoy the chain's shrimp offering, because its Shrimp Nibblers will only be available until April 9, per a PR Newswire press release. Also available in a Sriracha spiced variety, these crispy little bites join Fish Nibblers on the menu.
A&W — Pub Style Baskets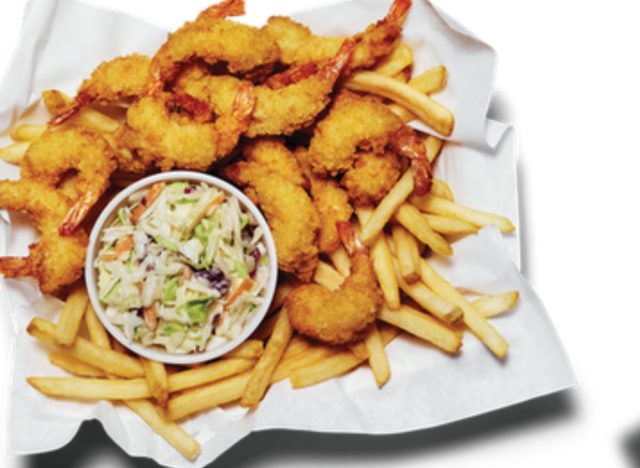 A&W offers battered and fried shrimp served alongside fries and a bowl of slaw in true pub style, though you'll need to stick with root beer instead of regular beer, of course. And while shrimp is the protein of the moment, the chain does also offer breaded cod as an option for the same Pub Style Baskets.
Del Taco — Shrimp Tacos
If you love a good shrimp taco, Del Taco has you covered many different ways over. At last check, you can get four different variations of shrimp taco there, including the Original Crispy Jumbo Shrimp Taco and the New Buttery Garlic Parmesan Stuffed Quesadilla Jumbo Shrimp Taco.
Long John Silver's — Shrimp Baskets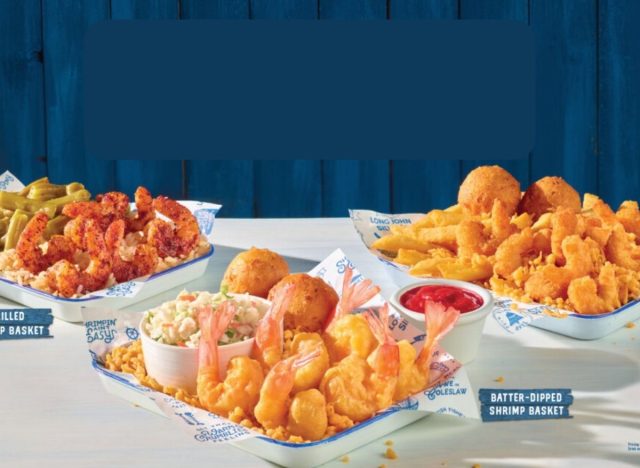 Given that Long John Silver's is a seafood-themed chain, it's no surprise to find shrimp on the menu. But it's still welcome news for shrimp fans that the restaurant offers three different types of Shrimp Baskets, and for just $6 each. You can get Grilled Shrimp, Batter-Dipped Shrimp, and Popcorn Shrimp, each served with a side and sauce.6254a4d1642c605c54bf1cab17d50f1e
Panda Express — Sizzling Shrimp
Panda Express offers a few different shrimp options as the entrée of your meal, like Sriracha Shrimp and Honey Walnut Shrimp. And just recently, the chain added Sizzling Shrimp to the lineup. This latest shrimp offering is sweet and spicy.
Steven John
Steven John is a freelancer writer for
Eat This, Not That!
based just outside New York City.
Read more about Steven