Side Effects of Giving Up Chocolate, According to Science
Cleaning up your dessert habits? A registered dietitian reveals what happens if you choose to remove chocolate from your diet.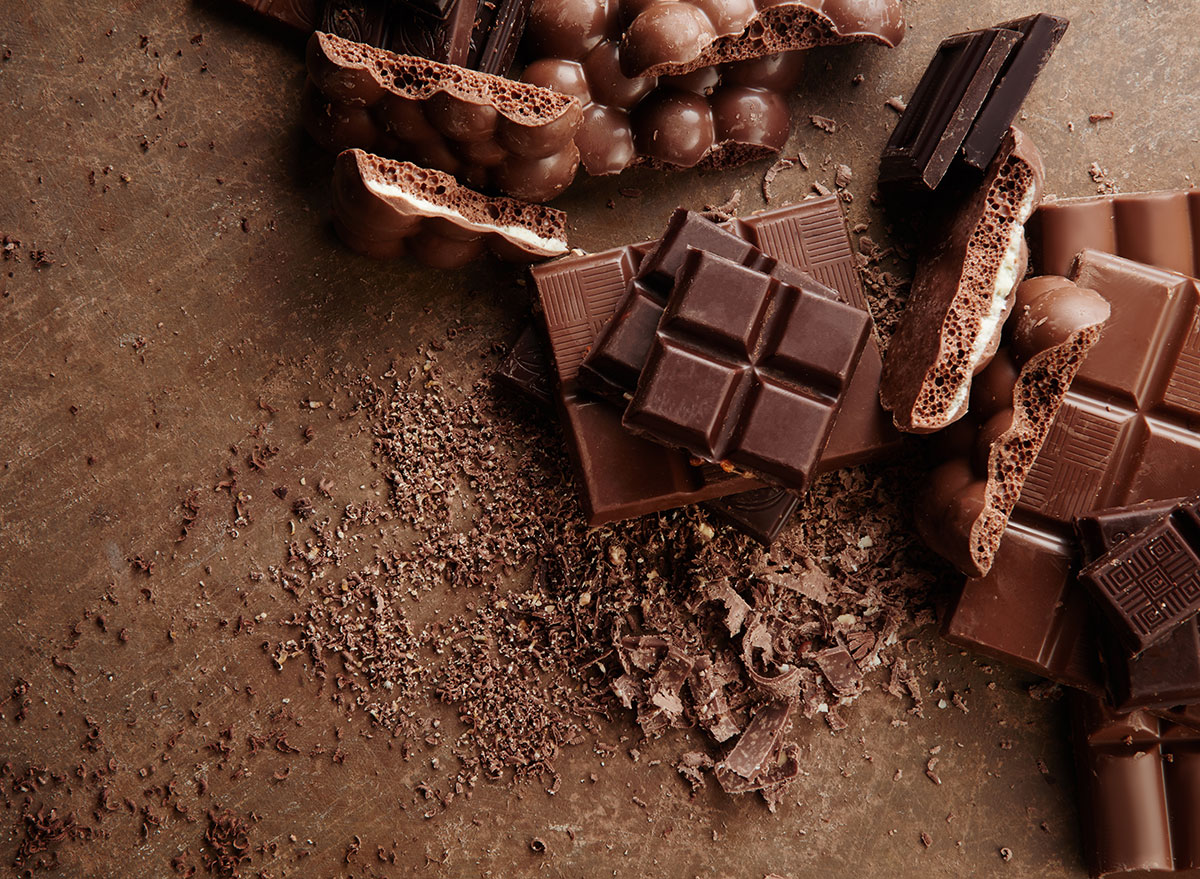 It has been said that there is nothing better than a friend unless it is a friend with chocolate. Sweet, rich, and satisfying, chocolate is one of those foods that appeals to the masses. And with so many self-proclaimed chocoholics in the world, it is no wonder why chocolate sales continue to rise.
Regardless of whether it is mixed with nuts and caramel, drizzled over ice cream, or enjoyed in a cute little bunny shape, chocolate is typically made of the same ingredients: fermented, dried, and roasted cacao beans, sugar, and possibly some milk. And since this delicious treat is loaded with good-for-you nutrients like magnesium, copper, and iron, enjoying it comes with some notable health benefits to boot.
But since some people claim that they are "addicted to chocolate," they may decide that the best thing to do to support their overall health is to give it up altogether. If you are one of those people who is kicking your chocolate habit by giving it up cold-turkey, here are seven things that you may experience, according to science. Read on, and for more on how to eat healthy, don't miss 7 Healthiest Foods to Eat Right Now.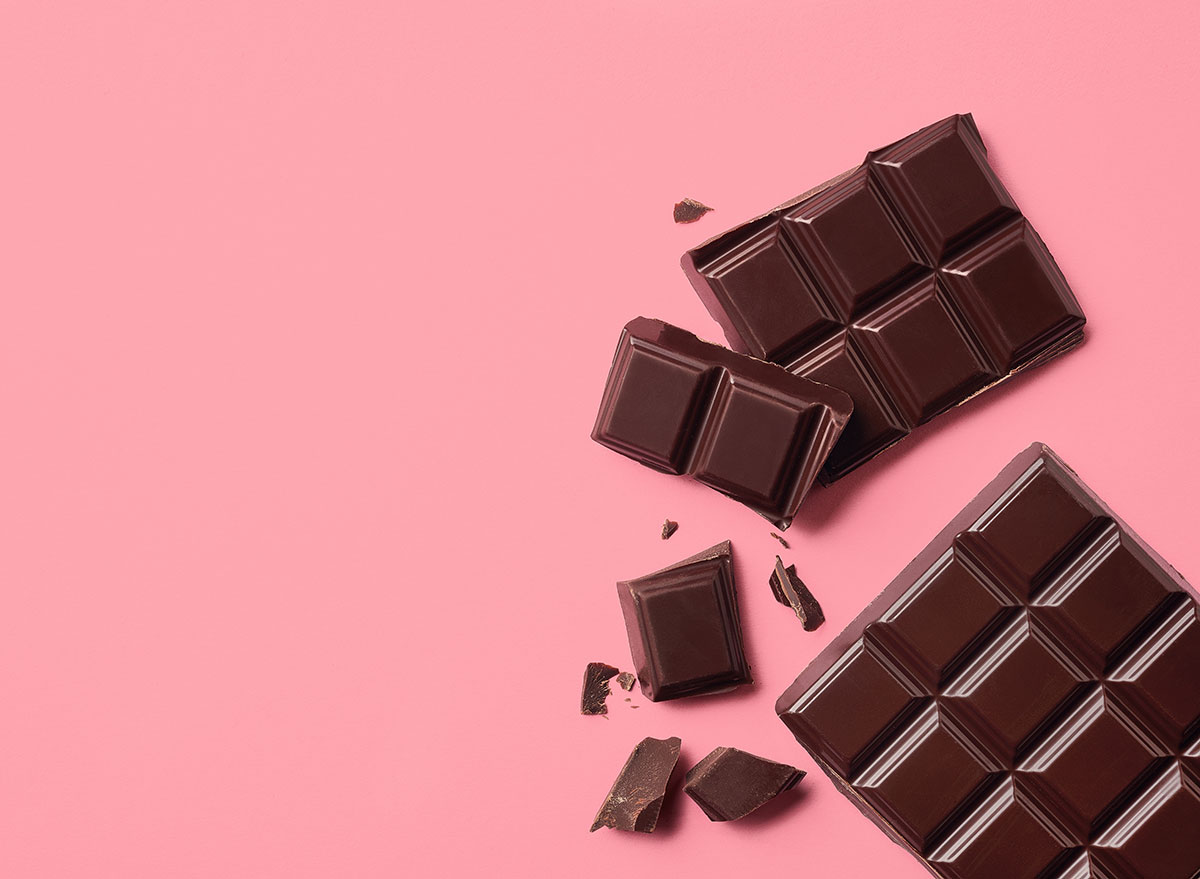 Chocolate naturally contains caffeine. And for some people who are used to consuming caffeine regularly, giving it up suddenly can result in a headache.
To help reduce the risk of experiencing headaches, make sure you are staying well-hydrated. Caffeine withdrawals and dehydration can be an unpleasant combination, so staying ahead of it is key.6254a4d1642c605c54bf1cab17d50f1e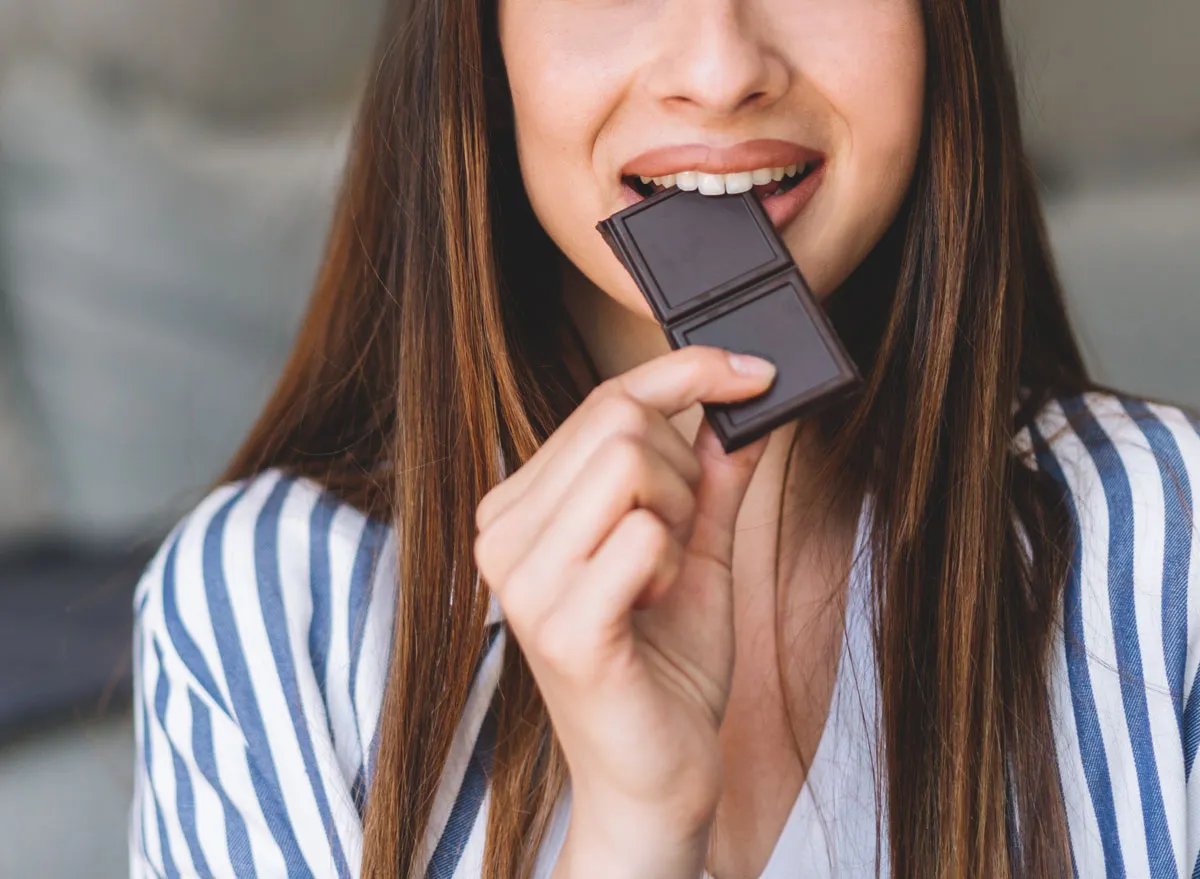 If you are eating large quantities of chocolate, especially the varieties that are loaded with sugar, you may lose weight when you stop eating it. Since one regular bar of milk chocolate contains approximately 235 calories, eliminating the indulgence from your diet can result in a calorie deficit—resulting in some weight loss. (Related: Simple Ways to Start Losing Weight Immediately, According to Science.)
You may feel less heartburn.
Chocolate is a food that can relax an area of the digestive system, allowing acid to enter the esophagus and make a person feel what is known as heartburn or acid reflux. Ditching the chocolate can therefore help kick heartburn to the curb. And the same goes for 18 Foods Making Your Heartburn Worse.
You may have fewer migraines.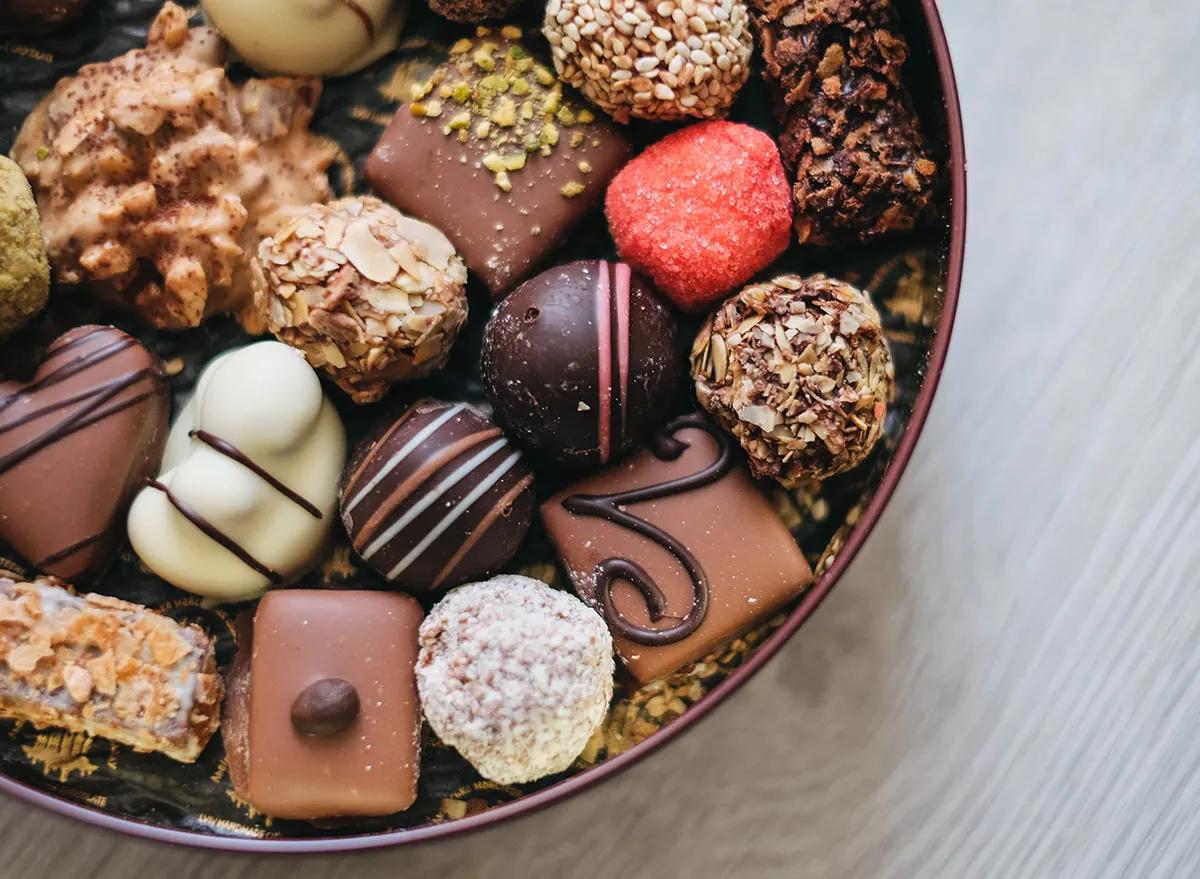 Some studies show that chocolate is a trigger food for migraines; however, other studies show that there is no relationship. If you are someone who experiences migraines, cutting chocolate from your diet may help you combat an episode, although more evidence is needed.
Yes, you may feel a mood shift simply because you are giving up a favorite food. But since both cocoa and chocolate are literal mood-enhancing food, avoiding them can have your body missing the mood boost that it may need.
And since there is evidence that consumption of chocolate, particularly dark chocolate, may be associated with reduced odds of depressive symptoms, eliminating this food may not support your feelings of happiness.
You may experience less acne.
What you put inside your body can be just as important as what you put on your skin if you are focused on experiencing less acne. And if you give up chocolate, you may set your face up for clearer skin. According to a study published in the International Journal of Dermatology, eating a daily dose of dark chocolate can make acne worse in certain populations. Speaking of skin health, have your read about these Popular Foods That May Cause Lasting Damage to Your Skin, Say Dermatologists?
You may be at higher risk for cardiovascular disease and diabetes.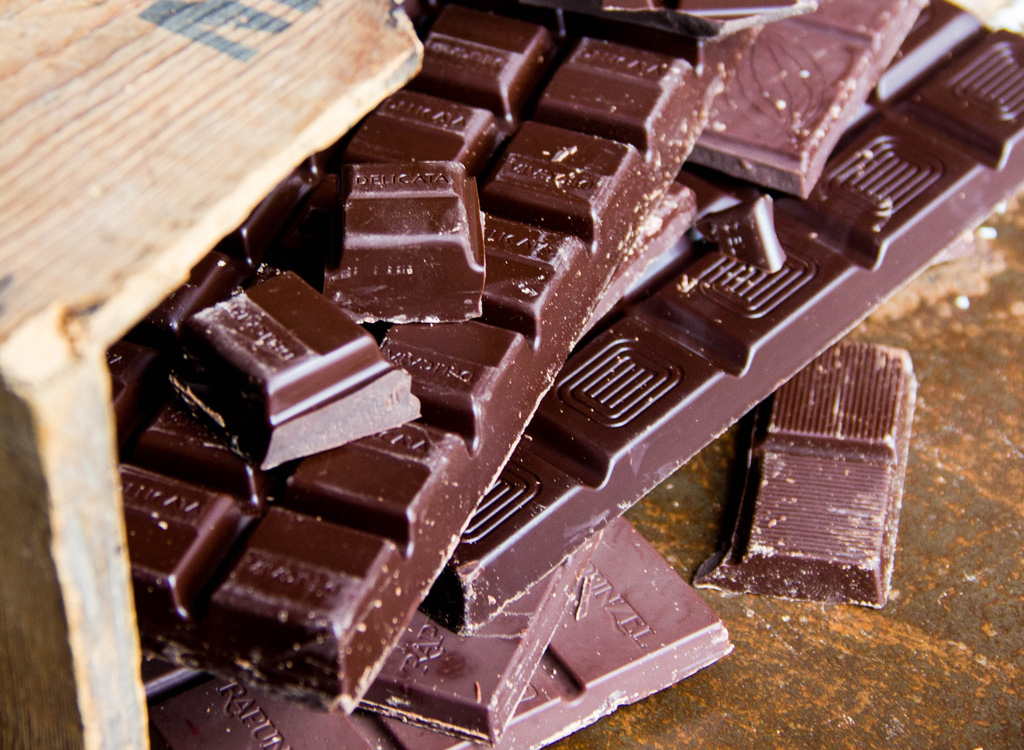 Dark chocolate is chock-full of heart-healthy nutrients. And eating it is associated with a reduced risk of cardiovascular disease (CVD) death, stroke, and diabetes. Therefore, missing out on chocolate could have your body miss out on these protective benefits.
Of course, if you are opting for the sugary chocolate options that are loaded with caramel and other non-nutritive additions, limiting your intake would be wise, especially seeing that eating high-sugar foods is among the Eating Habits to Avoid if You Don't Want a Heart Attack, Say Experts.
Lauren Manaker MS, RDN, LD, CLEC
Lauren Manaker is an award-winning registered dietitian, book author, and recipe developer who has been in practice for almost 20 years.
Read more about Lauren