4 Sold-Out Fast-Food Items Coming Back This Fall
You may finally be able to try these popular orders.
When a newly launched fast-food item sells out in a matter of days (and sometimes hours), restaurant chains know they have a true winner on their hands. And fans should know that those popular items are more likely than not to make an appearance again in the future.
Here is a list of four items that can be labeled as rare—they've left menus way before we could get enough of them. But much to our joy, all of these coveted orders are now available again.
Culver's Curderburger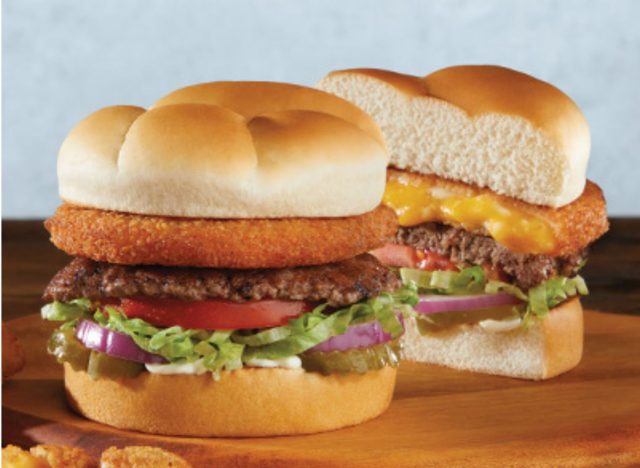 Culver's famous April Fool's joke became an actual limited-time item last year, and the burger sold out within less than two hours at most locations. This year, the Curderburger is making a major return and the chain plans to ramp up its supplies so more customers can get their hands on one.
"We realized we had to bring it back in a much larger way for 2022, and we're hopeful our guests will say it was worth the wait," said Culver's director of menu development Quinn Adkins.
Starting on October 12 and all the way through the end of the month, the chain will be serving up the beef burger that features a funky addition of a deep-fried Cheddar cheese patty.
Wingstop's Chicken Sandwich
In August, chicken behemoth Wingstop launched its highly anticipated chicken sandwich in 12 signature flavors—from a mango habanero to hickory smoked BBQ. The release was so popular that it ended up selling out in just six days—giving us all flashbacks to Popeyes circa 2019.
The chain sold more than 1 million sandwiches, a 4-week supply, in those first six days, and declared itself totally out of the product, leaving customers disappointed.
Naturally, the popular item is getting an encore—right now. The sandwich is back at participating locations nationwide, and according to the chain, there's "plenty to go around" this time.
The item is made of a chicken breast patty and is sauced and tossed in a signature sauce of your choosing, then finished off with pickles and a buttery toasted bun. Each comes with a side of ranch for dipping.
Taco Bell's Mexican Pizza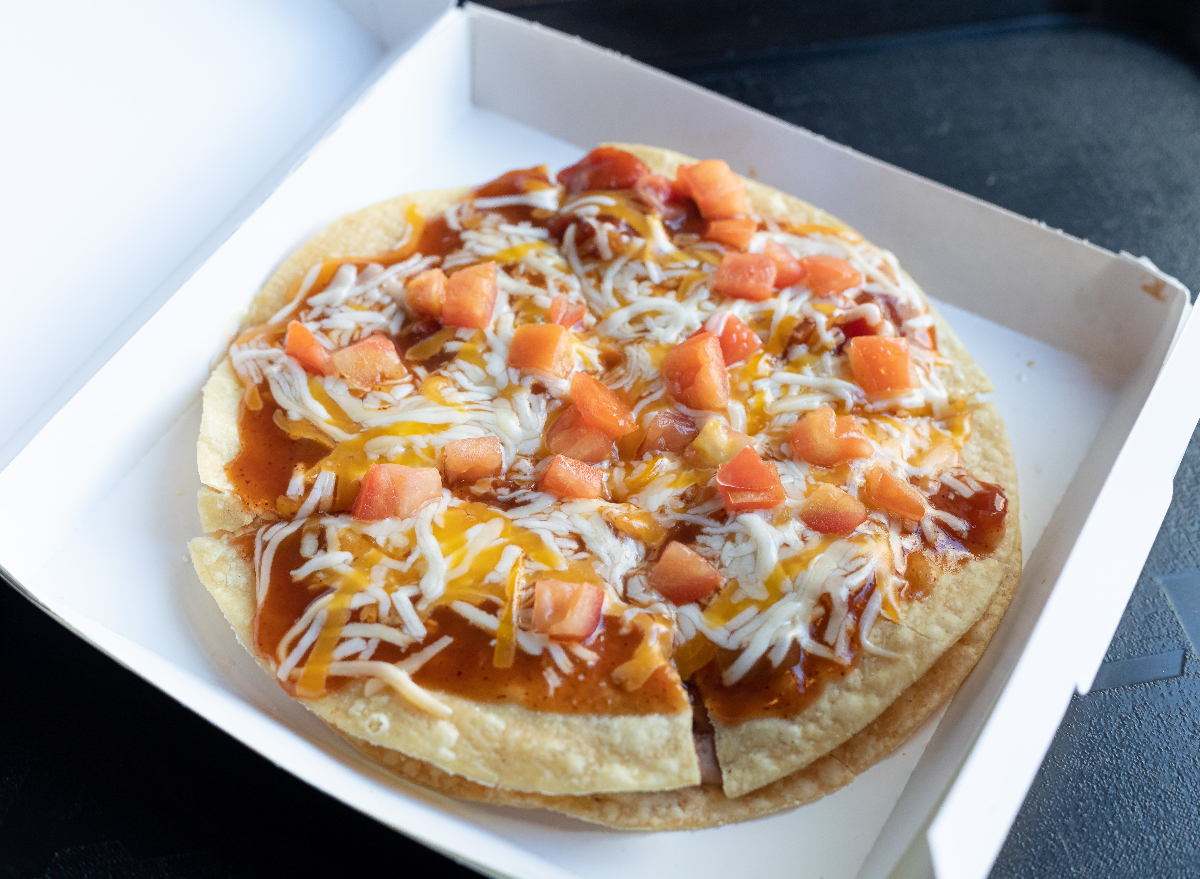 Who doesn't know about the plight of Mexican Pizza fans yet? In one of the most infamous moves by a fast-food chain during the pandemic, Taco Bell removed this highly customizable gem from the menu and started a (digital) riot.
When the one-of-a-kind pizza made its triumphant return earlier this year, Taco Bell was entirely underprepared for how much excitement had been brewing. Following an 18-month hiatus, fans flocked to get all the Mexican Pizza they had missed and sales were seven times higher than anticipated. All of Taco Bell's 7,600 locations were sold out of the item in just under two months, an executive told Fortune Magazine.
Luckily, Taco Bell decided to make things right and not only bring the pizza back yet again, but make it part of the permanent menu, where you'll be able to find it as we speak.
Pizza Hut's Detroit-Style Pizza
In 2021, Pizza Hut launched a limited-edition pizza that was so popular, it ended up selling out faster than the company expected. (However, the item didn't come without a side of controversy.)6254a4d1642c605c54bf1cab17d50f1e
Because of its popularity, the pie became somewhat of a seasonal staple, making sporadic appearances on the menu—in a "now you see me, now you don't" fashion that only stokes the flames of fan desire further.
And if you're one of those hungry fans, you're in luck—the pizza has made another return just last month. It's available in three original flavors—Double Pepperoni (the most popular one), Meaty Deluxe, and Supremo—as well as a customizable option, where you can add up to five of your favorite toppings.
What's so special about this pie? Let's just say the cheese stretches all the way to the edges, which yields an impossibly caramelized and crispy crust. The sauce comes on top and gets layered over the cheese and additional toppings. This keeps the crust as airy and soft as possible—a characteristic which the Detroit-style pie draws from its Sicilian roots.
Mura Dominko
Mura is ETNT's Executive Editor, leading the coverage of America's favorite restaurant chains, grocery stores, and viral food moments.
Read more about Mura