5 Best Thanksgiving Dinner Tips From a Celeb Chef
Gatherings will be much smaller this year, but that doesn't mean you should skimp out on a delicious meal.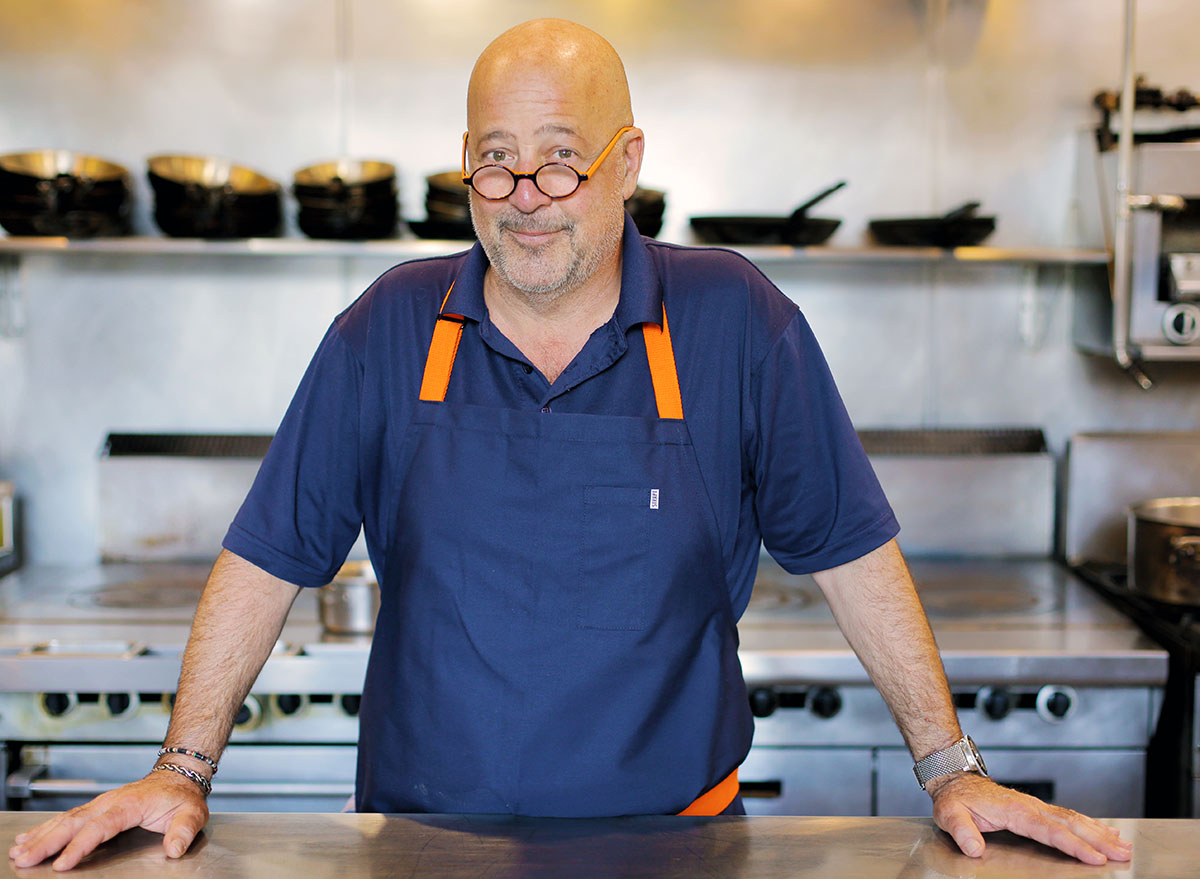 Next week is Thanksgiving, and you're probably thinking, "What am I even going to make?"
It's no secret that the holidays will look different this year, with the CDC strongly advising against travel and large in-person gatherings. Without a house full of extended family and friends to feed, some are wondering how to make their smaller gatherings still feel like a feast, while others may be spending Thanksgiving alone for the first time, and will be taking a stab at Thanksgiving dinner for one.
To help you plan a downsized Thanksgiving meal, four-time James Beard Award–winner and celebrity chef Andrew Zimmern shared a few helpful tips with Eat This, Not That! on how you can arrange a smaller, but still special, meal right in the comfort of home.
"It's ironic that I've spent the last 25 years teaching people how to take a favorite dish or side, or salad, or hors d'oeuvres, and super-size it to serve 16-20 people," says Zimmern. "Now, this year, because we are celebrating in much smaller numbers—and I pray everyone is celebrating in much smaller numbers—we are finding it necessary to shrink those recipes."
Here's what Chef Zimmern recommends, and don't miss the 21 Best Healthy Cooking Hacks of All Time.
Forgo roasting a whole turkey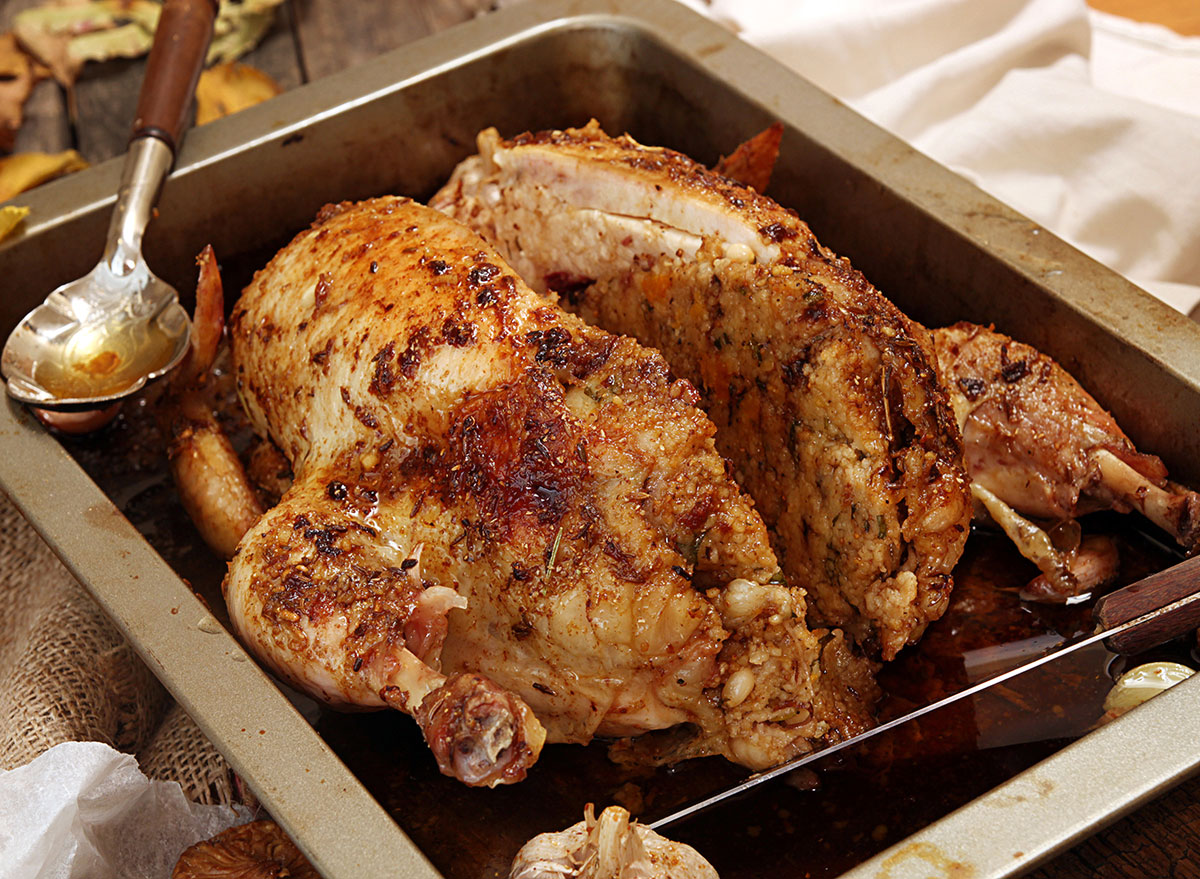 If there are fewer mouths to feed, make things easier for yourself, and don't roast the whole bird. "The first thing I would suggest is that, if you have a full turkey, or if you've ordered one already and then plans change and you decided to do a much smaller group, when you pick up the turkey you can have the butcher break it down if you don't know how," says Zimmern. This way you can only make the pieces you like and freeze the rest.
And don't miss 17 Major Ways You're Cooking a Turkey Wrong.
Get creative with the turkey pieces
If you like the idea of roasting turkey pieces, the award-winning chef has a great recipe for you.
"I'm doing a rolled stuffed boneless turkey breast this year, which is perfect for two to four people," says Zimmern. "I'm using bones and chicken wings to make gravy the night before."
And since he anticipates having some Thanksgiving leftovers, he's also going to whip up cranberry sauce to pair with his turkey dish and sides and freeze whatever sauce is left. "Thank goodness cranberries freeze," he says. "You don't need to sacrifice a delicious meal just because you're cooking for two or four people."
Here's the recipe for Zimmern's rolled stuffed turkey and gravy.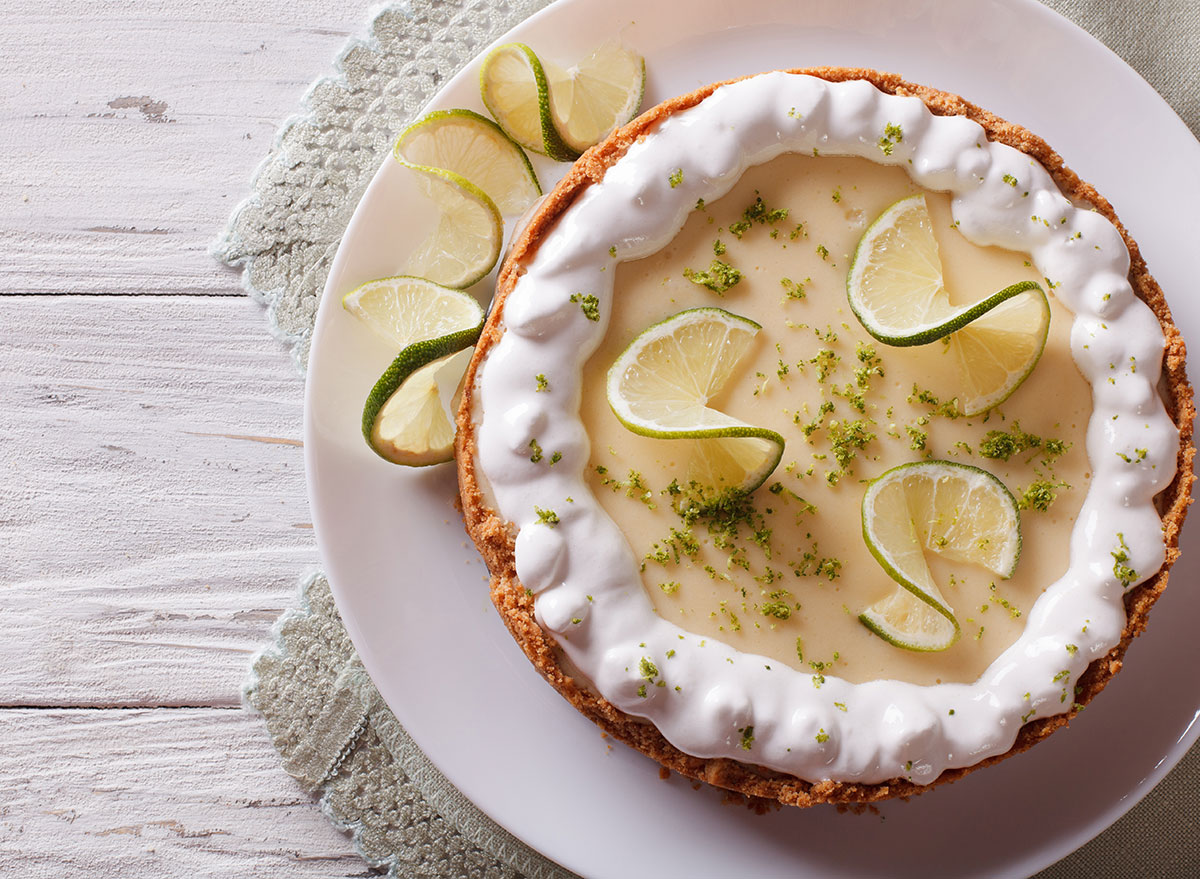 Just last night Zimmern hosted AARP's virtual "Caregivers Thanksgiving," where he also shared recipes for sides and desserts downsized for two-, four-, or six-person gatherings. He recommended making smaller pies that "don't require pastry work, so it makes it very simple for people," he says.
His key lime pie recipe, for example, can either yield one 10-inch pie or two smaller tartelettes. As you would expect with a key lime pie, the crust is made primarily from graham cracker crumbs.
If you're making a whole feast, donate some plates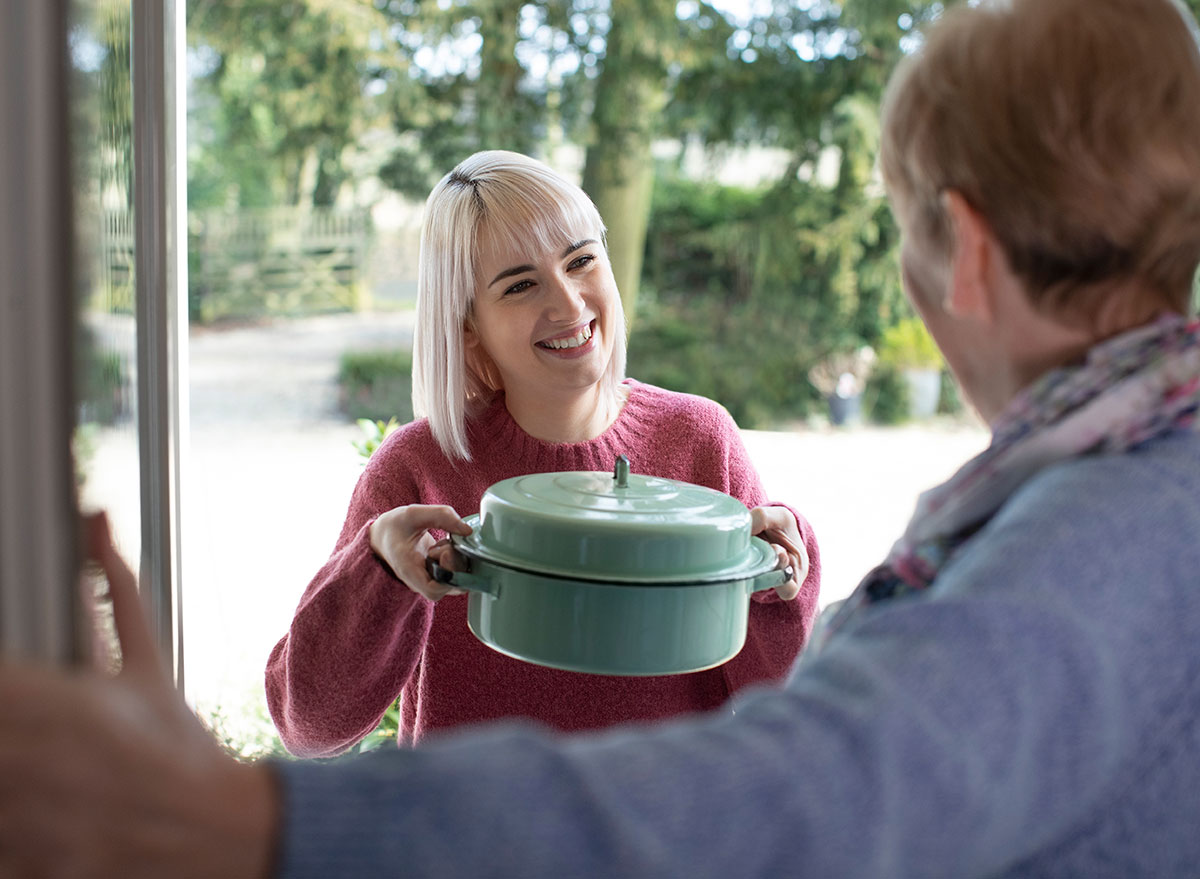 If you genuinely look forward to preparing the whole spread each year, then consider safely donating some covered plates of food to those who need it most. Zimmern, who was a caregiver to his late parents, suggests donating some food to those who are currently caring for loved ones and others.6254a4d1642c605c54bf1cab17d50f1e
"If you love to cook—and some people are hobbyist cooks, it's their yoga—do what I do, which is cook a whole meal and divide it up and bring it around to caregivers that I know could use a little caregiving themselves," says Zimmern. "Share the warm hug that food gives."
Host a Thanksgiving dinner over Zoom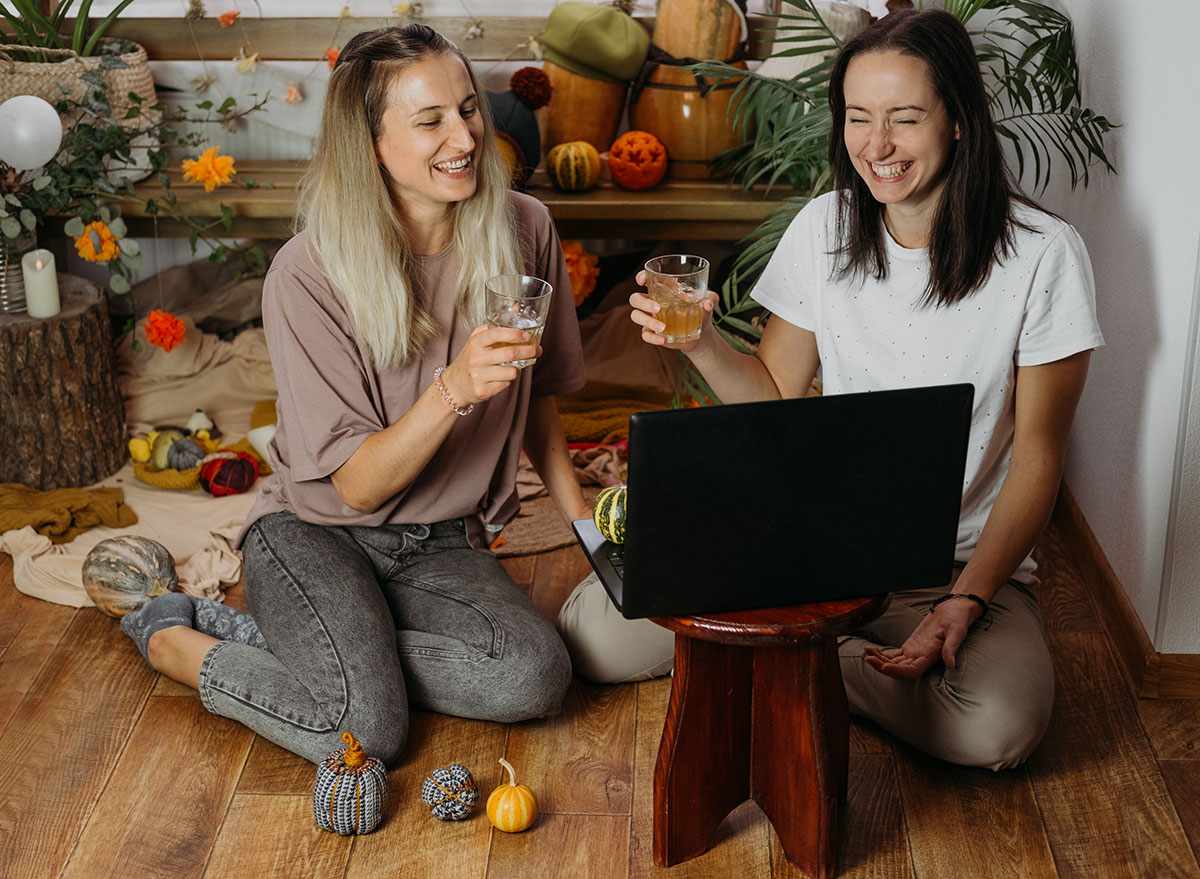 Since many of us can't travel this year to see family, we'll have to get creative with ways we can be there for each other. Zimmern will be spending the holidays coordinating calls with loved ones as well as attending a Zoom meal.
"We got the Zoom meal that one of the cousins set up, but I think what's really important is that—for any of us that have been on Zoom meetings, Zoom calls, even a big family Zoom dinner—[it] can get a little vociferous and fun," he says, "But what I am setting aside time to do on Thanksgiving morning is call friends, family, loved ones, the list is pretty long I got like 30 names there, and tell them how I grateful I am for them."
As Zimmern says, this Thanksgiving will be unlike any other, but that doesn't mean that we can't say thanks and make delicious food to cherish the day.
For more helpful tips this holiday season, be sure to check out 5 Ways To Cut Sugar Out of Your Favorite Holiday Beverages.