Trader Joe's Shoppers Are Reporting a Major Issue With Bacon
Fans of the specialty retailer are not afraid to complain, even about a beloved breakfast staple.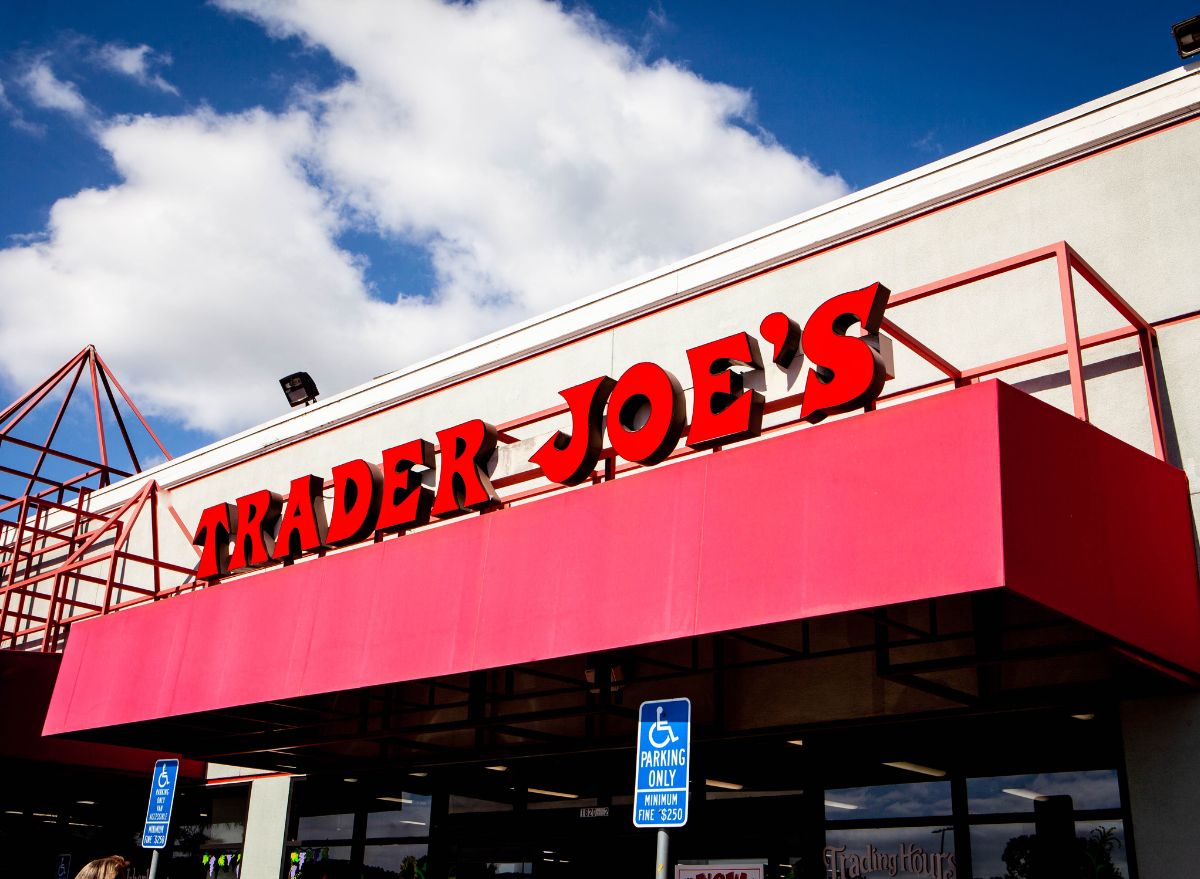 Trader Joe's gets a lot of hype over its unique selection of grocery items, from the delicious cheeses and desserts to the convenient and tasty freezer finds. But for all the products that go on to become hits with Trader Joe's shoppers, there are some that end up missing the mark. 
The latest Trader Joe's food item that is drawing some major complaints from shoppers isn't one of its more experimental products, but a popular breakfast staple: bacon.
A customer recently took to Reddit to share a picture of an open package of Trader Joe's Uncured Dry Rubbed Sliced Bacon, one of the chain's several bacon varieties. Bacon is meant to be fatty, but the strips in this customer's package were almost completely made up of pure fat.6254a4d1642c605c54bf1cab17d50f1e
Maybe.. I don't buy bacon from TJ's anymore 😅
by u/churrobun in traderjoes
"I know this is not crazy abnormal, but the entire package was like this (90% fat)… little disappointing. I guess just a fair warning to others!" the customer captioned the picture.
This doesn't seem to be a one-off issue, either. The post received more than 180 comments from fellow shoppers, many of whom reported finding the same issue with that variety of Trader Joe's bacon.
"I bought bacon there once and experienced the same thing. Never again." a customer commented.
"Their bacon is not good. Even when it doesn't look like this it always ends up being more like jerky than bacon," another said.
Certain customers may not see the extreme fat composition in this type of bacon as an issue. Some Trader Joe's fans even commented on the post to say that the fatty bacon in the Redditor's picture was more than ideal for them. Still, this minority of commenters couldn't overcome the outpouring of angst. Some critics contended the high fat content is a major quality issue that warrants a refund.
While many shoppers agreed that Trader Joe's Uncured Dry Rubbed Sliced Bacon is best left on shelves, they said they'd had much better luck with other options at the retailer. Several attested that Trader Joe's Uncured Black Forest Bacon is not only the best bacon you find at the retailer, but the best bacon you can find period.
"It's the best bacon ever and has never led me wrong," a customer said.
And while many passionate carnivores may debate whether turkey bacon can actually be called "bacon," this did not stop a couple of shoppers from suggesting Trader Joe's Uncured Turkey Bacon in lieu of the overly fatty variety. 
This is not the only quality issue at Trader Joe's that fans have complained about recently. In another Reddit thread last month, fans pointed out that some of the grocer's bread and bakery items often grow mold before they can use them up.  Luckily, other customers mentioned that freezing or refrigerating these products helps improve their shelf life.
Zoe Strozewski
Zoe Strozewski is a News Writer for Eat This, Not That! A Chicago native who now lives in New Jersey, she graduated from Kean University in 2020 with a bachelor's degree in journalism.
Read more about Zoe