17 Foods You Should Buy at Trader Joe's During Coronavirus Pandemic
From bite-size snacks to healthy frozen meals, you'll be tempted to stock up on all of these.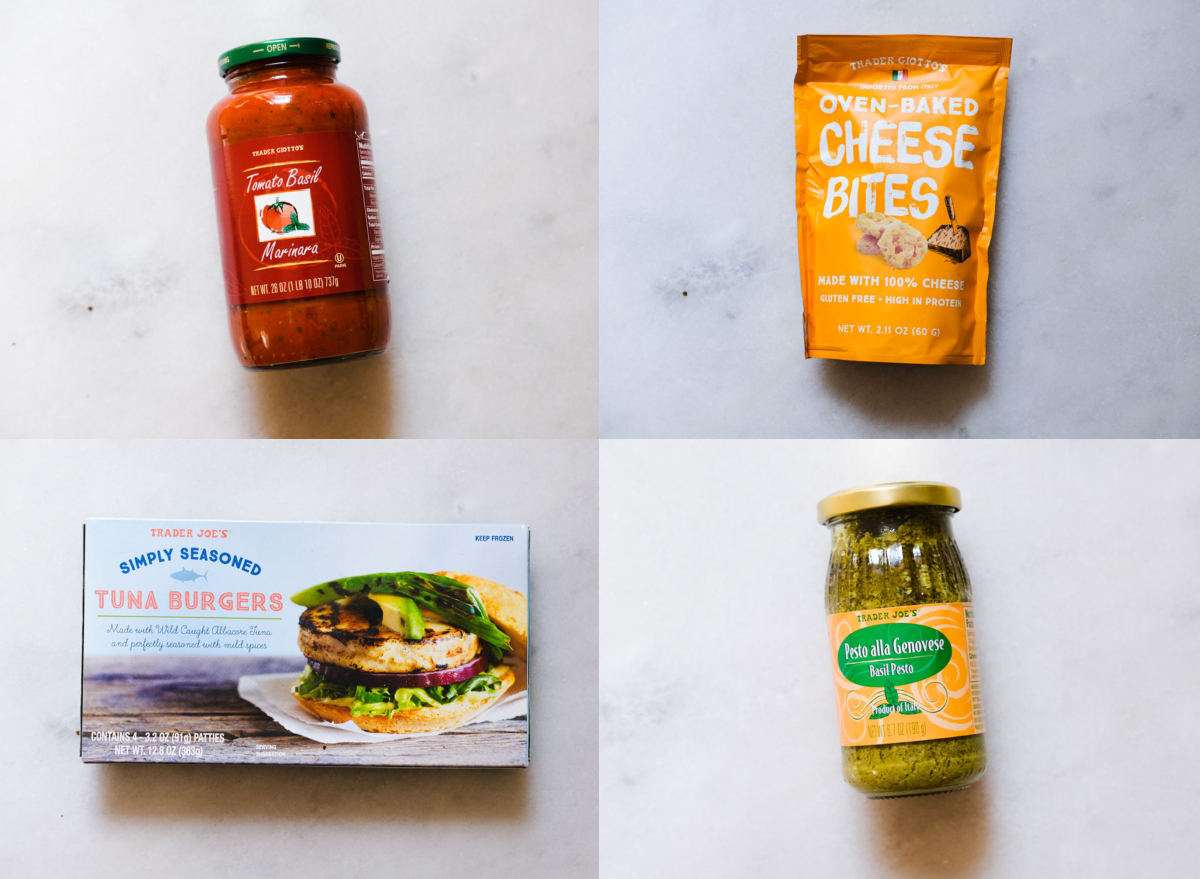 During the coronavirus pandemic, the most important thing you can do is stay indoors as much as possible. And while grocery shopping requires you to leave the house, you can reduce how often you go by stocking up on packaged foods—what better place to find these goods than Trader Joe's?
Below you'll see a variety of frozen, refrigerated, and shelf-stable pantry snacks and meals that will help you cut down your grocery trip to just once every two weeks. Now, here are the 17 best foods at Trader Joe's to buy during the quarantine.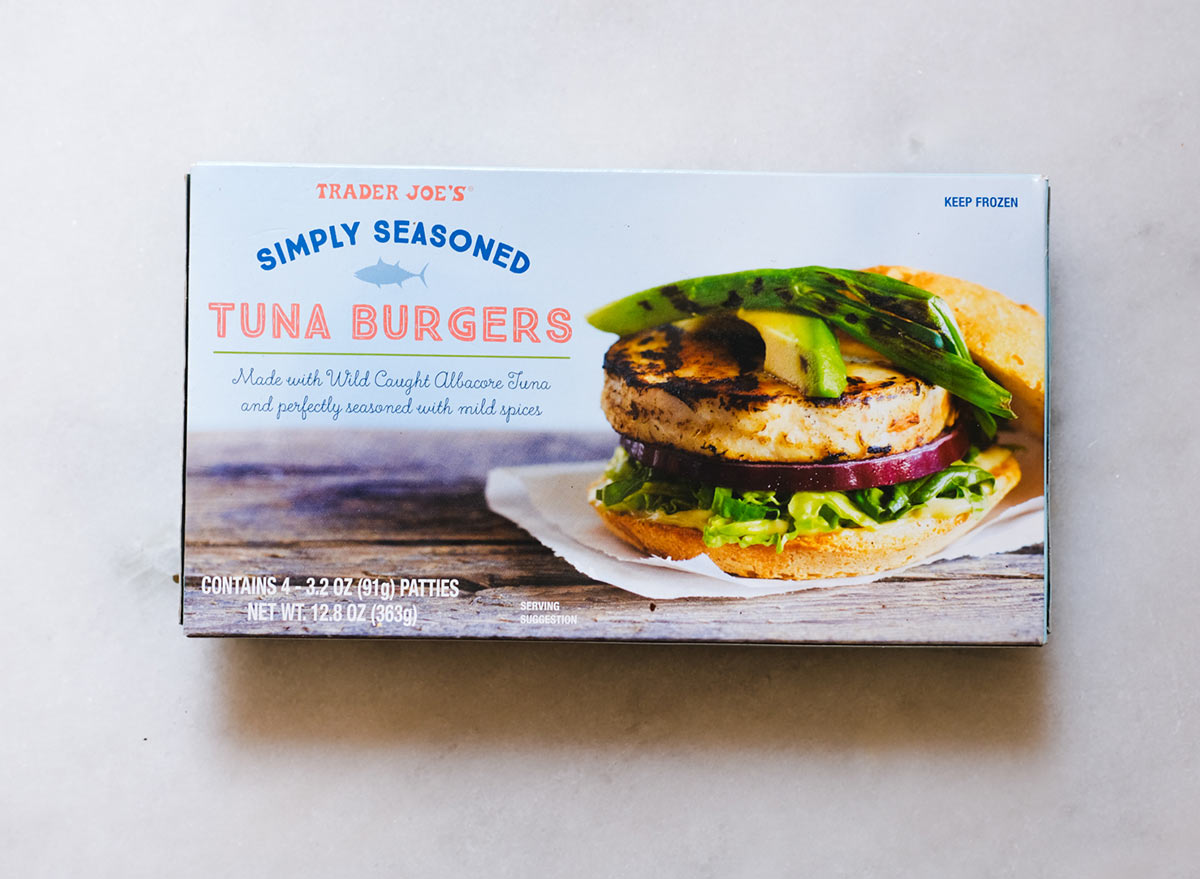 Each box contains four tuna burgers, which means four nights worth of dinners! Not to mention, each patty packs nearly 20 grams of protein, which will help you feel full after dinner and, more importantly, less likely to dip into your stash of quarantine snacks.
Chocolate "Hold the Cone" Ice Cream Cones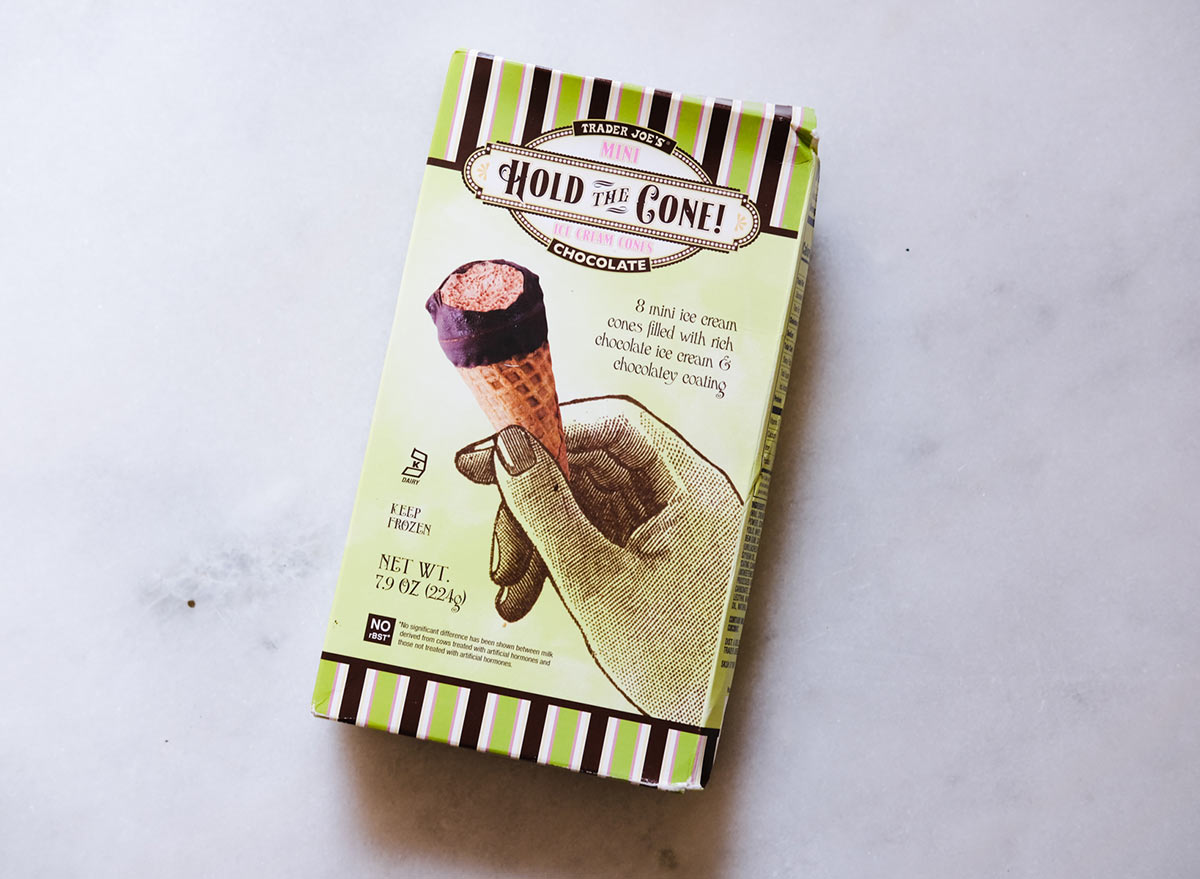 During these trying times, a little sweet snack is needed every few days. Trader Joe's "Hold the Cone!" ice cream cones are a perfect size. By snacking on one, you won't overindulge while also satisfying that sugary fix.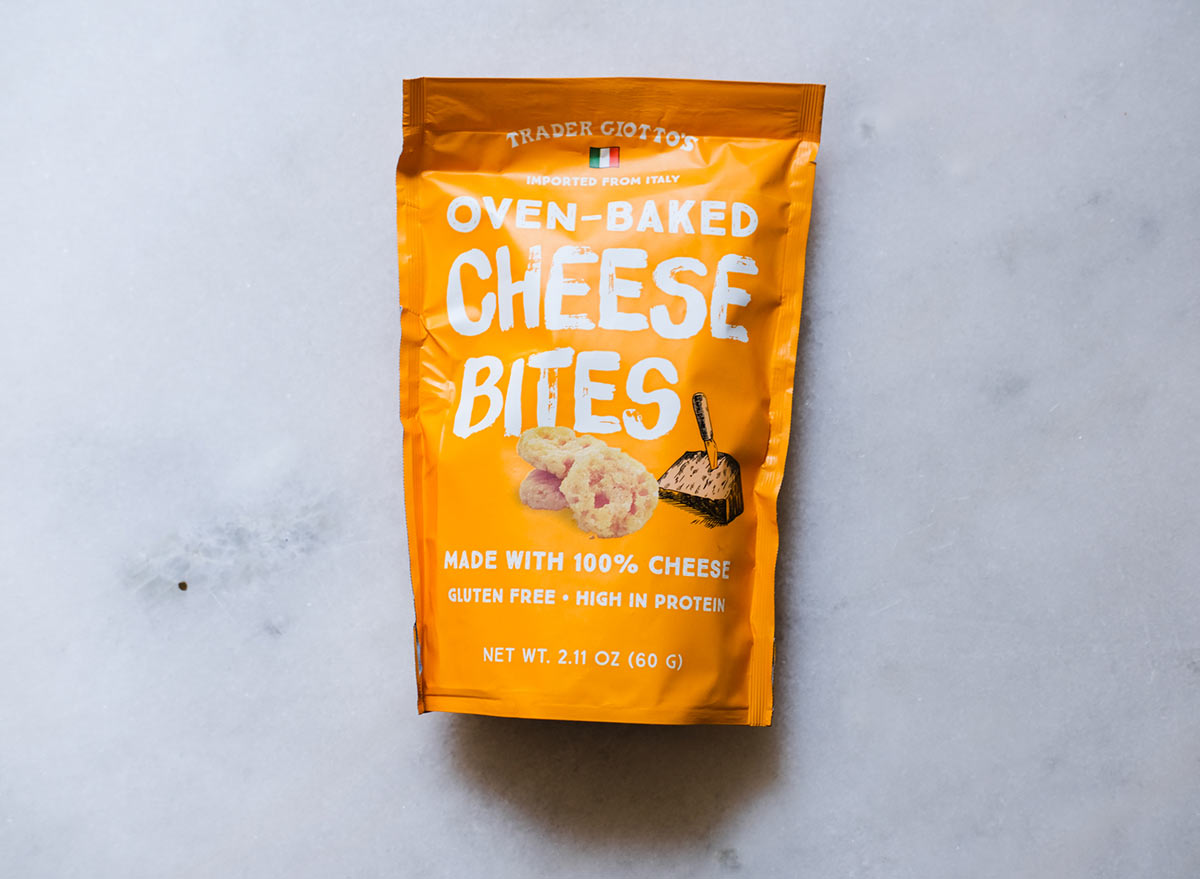 Gluten-free and high in protein, this oven-baked bite-size cheesy crisp is a great midday snack to munch on in between meals. Stock up on these instead of cheese cubes—they aren't nearly as perishable by comparison!6254a4d1642c605c54bf1cab17d50f1e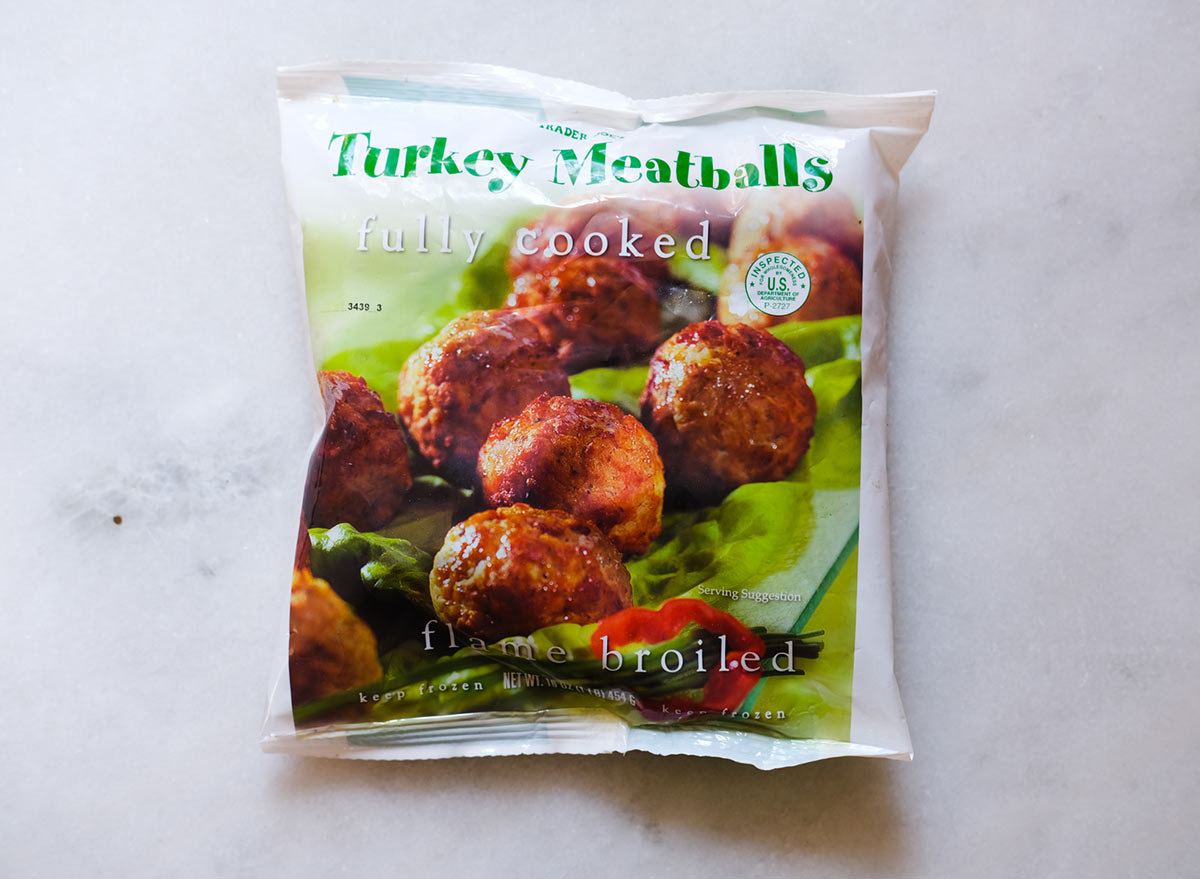 Spaghetti and meatballs are a great dish, but have you considered trying turkey meatballs on top of zoodles for a lighter, heart-healthy dinner?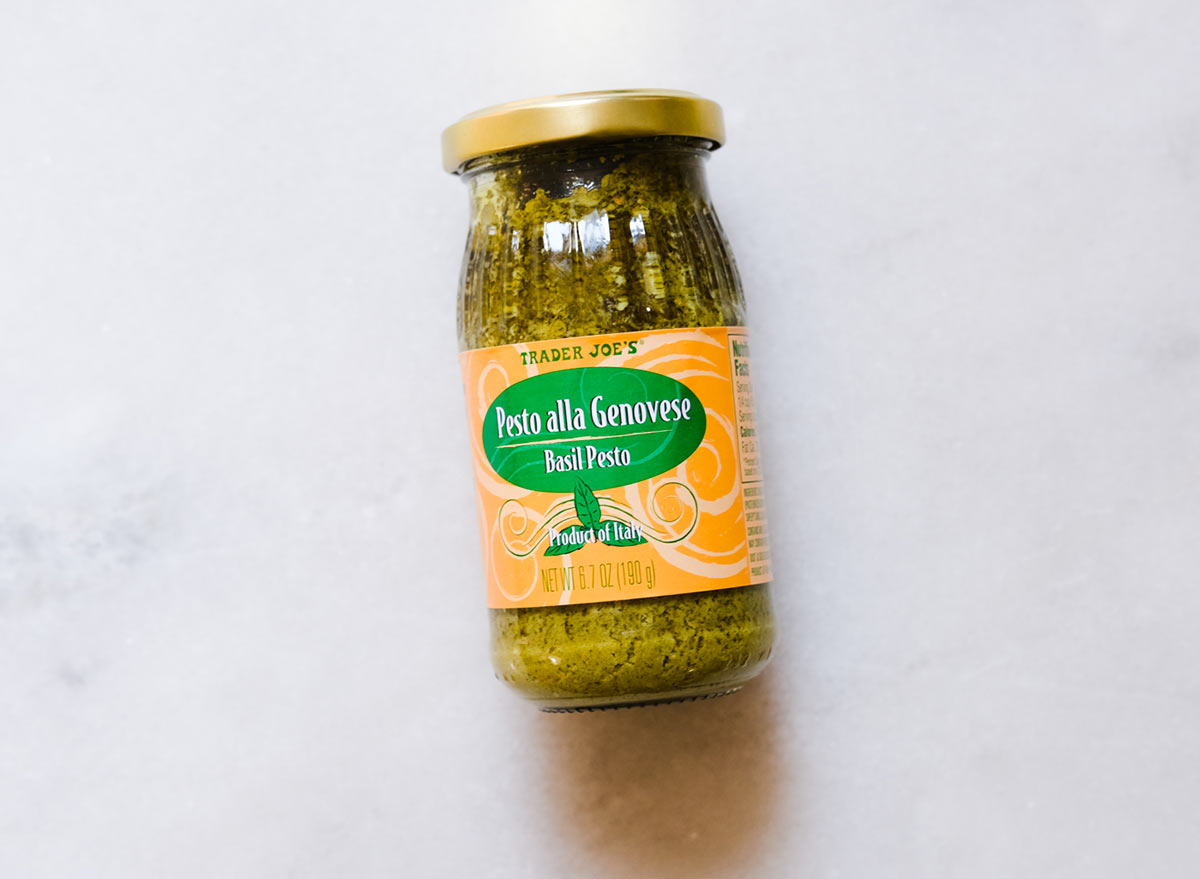 If you're looking for an unrivaled jar of pesto, Trader Joe's Pesto alla Genovese is both top-notch in flavor and texture.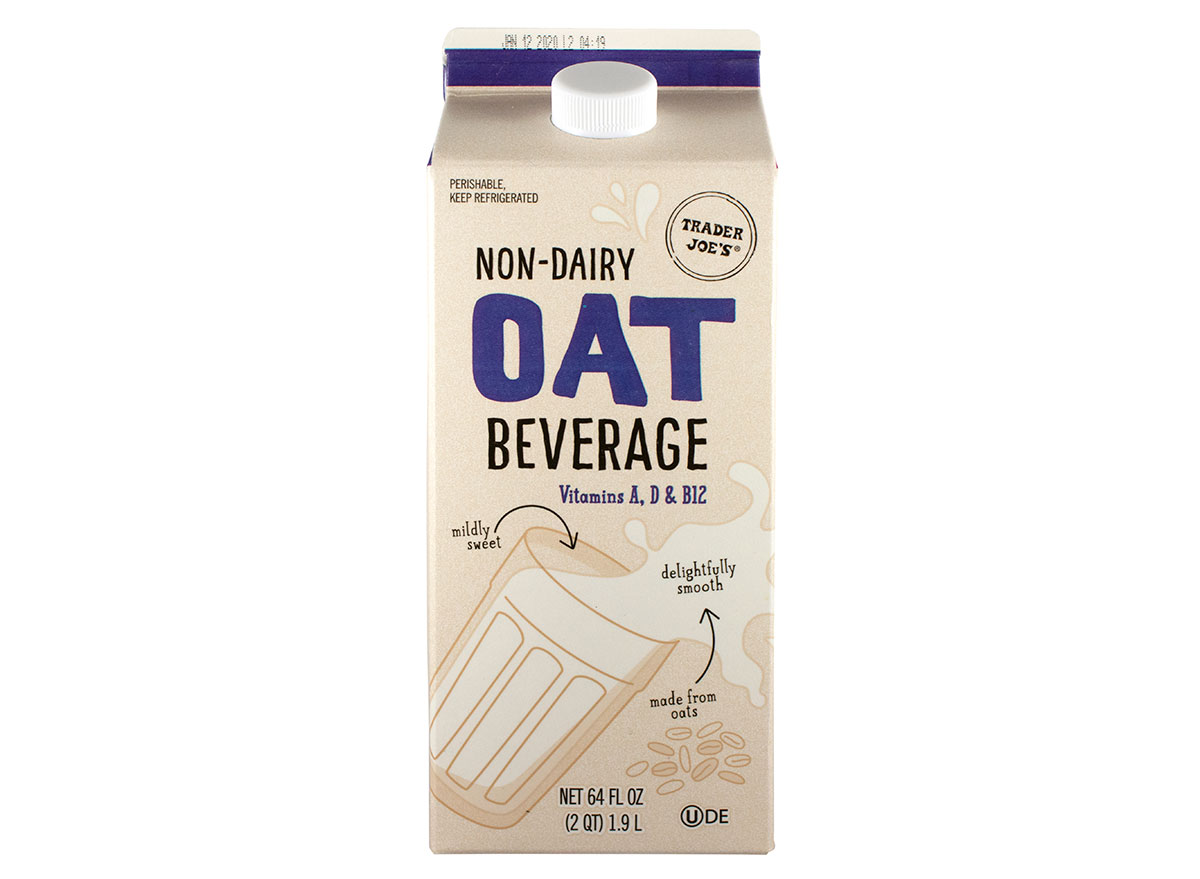 Oat milk is a great packaged food to have stacked in the fridge at all times. Opt for this, or another milk alternative such as almond milk, instead of regular milk during this time since it doesn't expire nearly as quickly.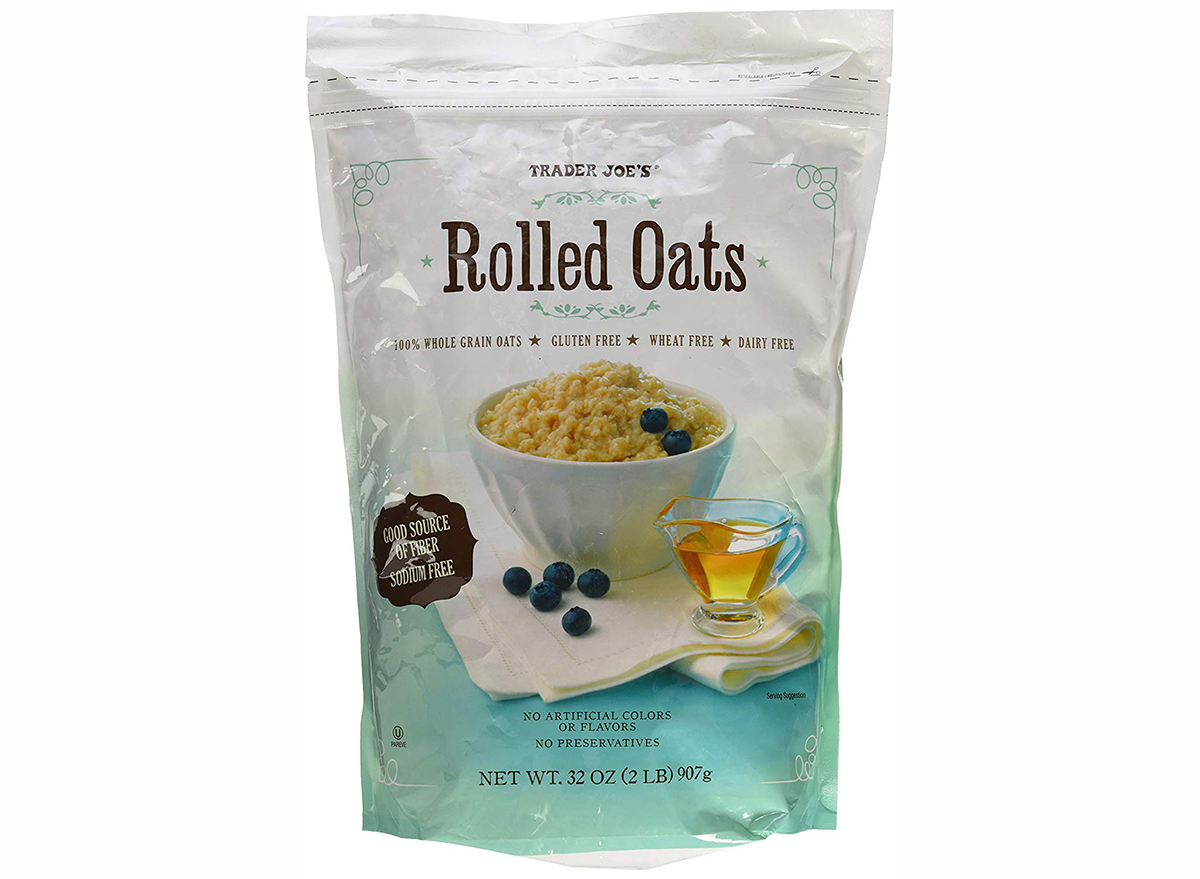 With rolled oats, you can make your own granola, overnight oats, or energy bites. The world is your oyster with this product.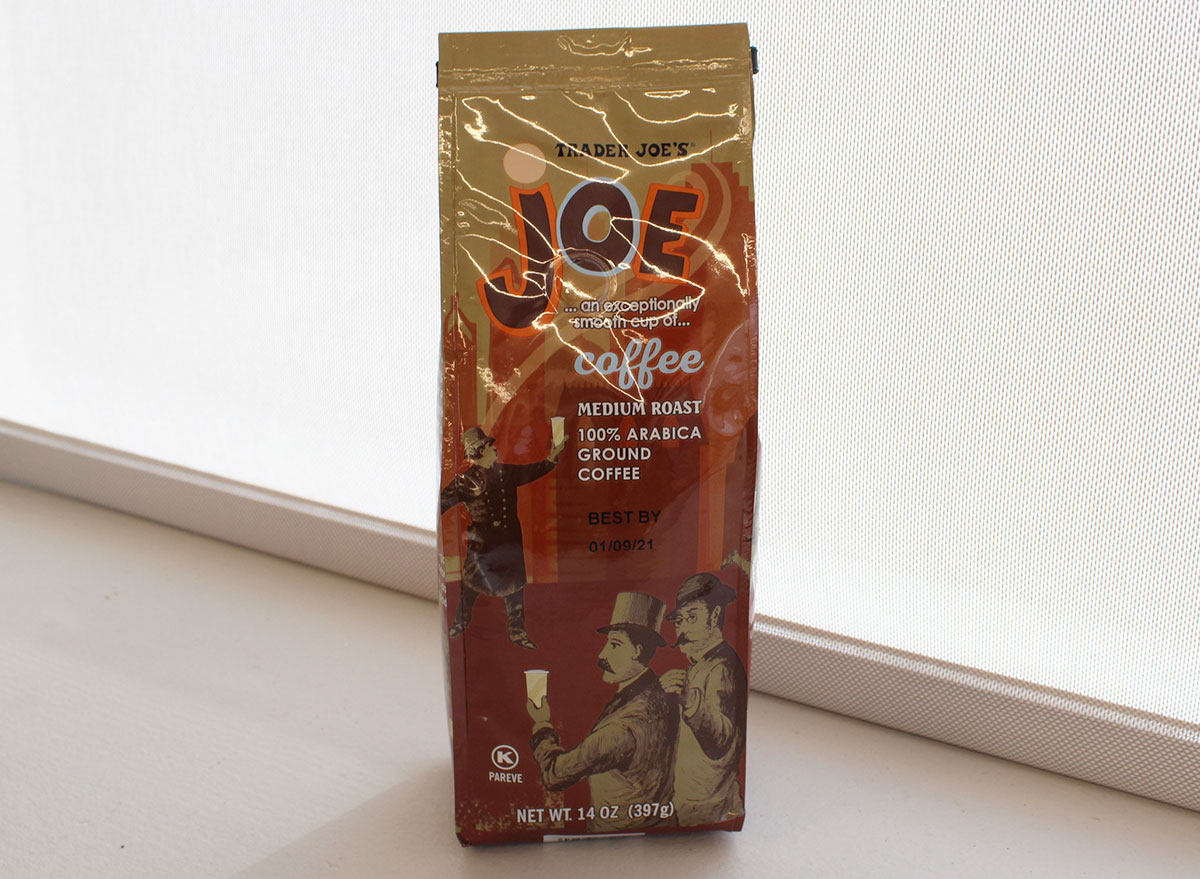 Since you aren't leaving the house to swing through Starbucks' drive-thru, you'll need to make your own coffee at home, and this one rocks!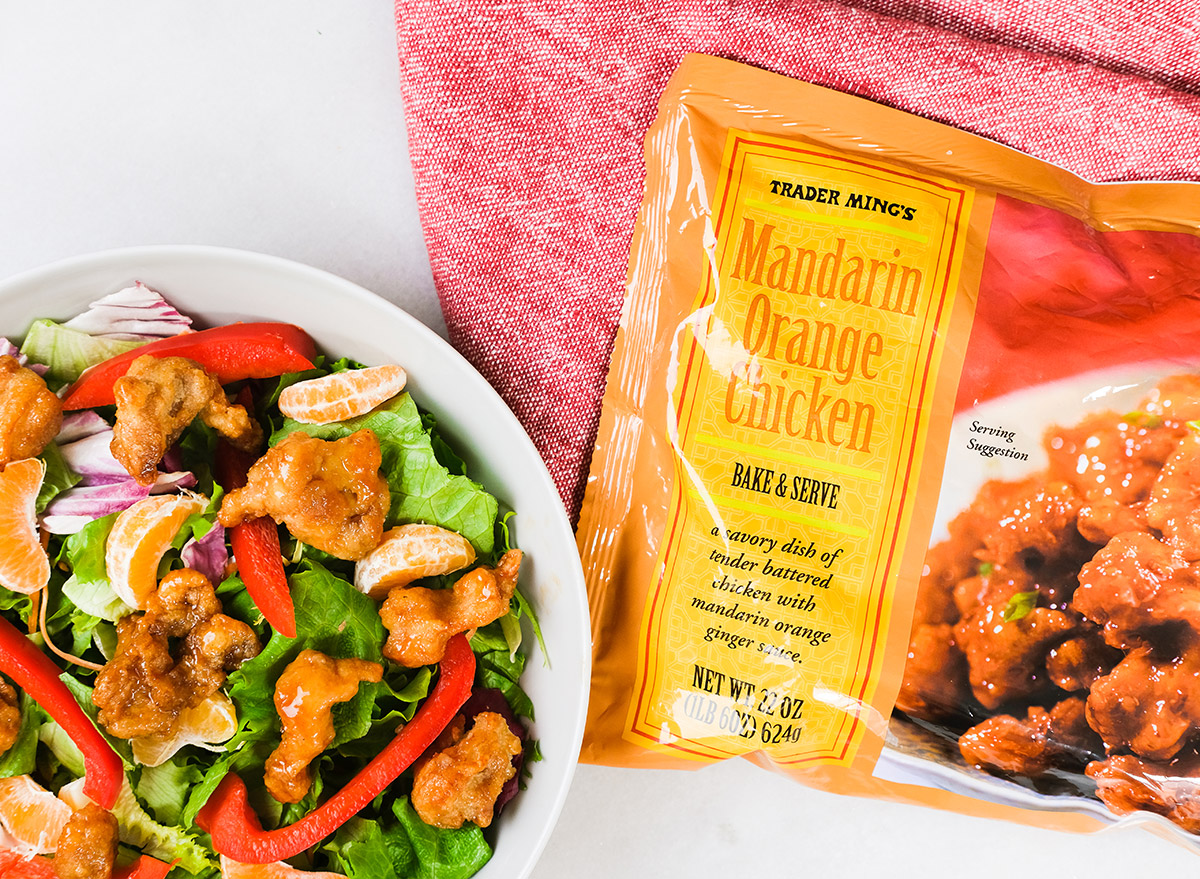 The mandarin orange chicken is one of Trader Joe's most popular products. Why? It's delicious. Need we say anymore?
Gluten-free eaters are in for a treat with this pasta that's made primarily from black beans. And for the sauce…
Tomato Basil Marinara Sauce
…try Trader Joe's classic tomato basil marinara!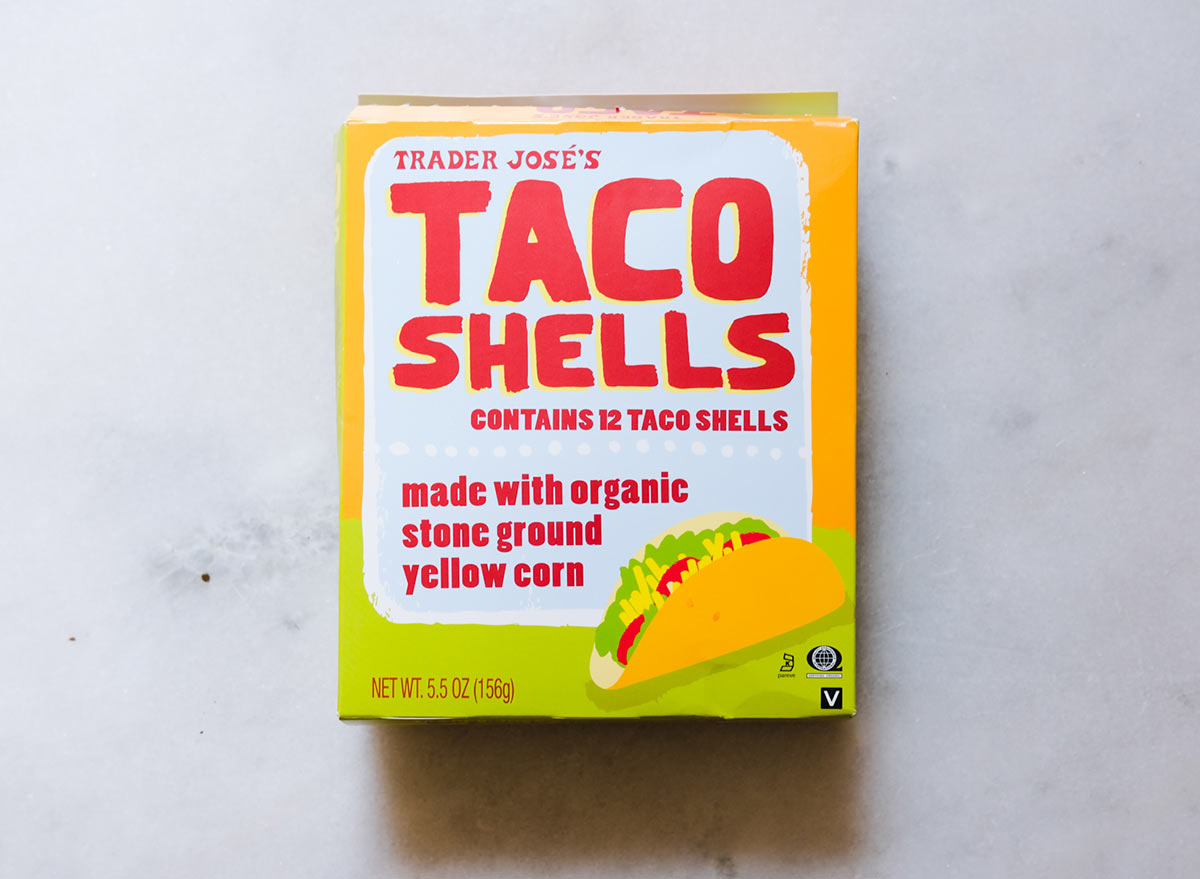 Did someone say homemade tacos for Taco Tuesday? If you like your tacos crunchy, you may want to consider picking up a box of these shells.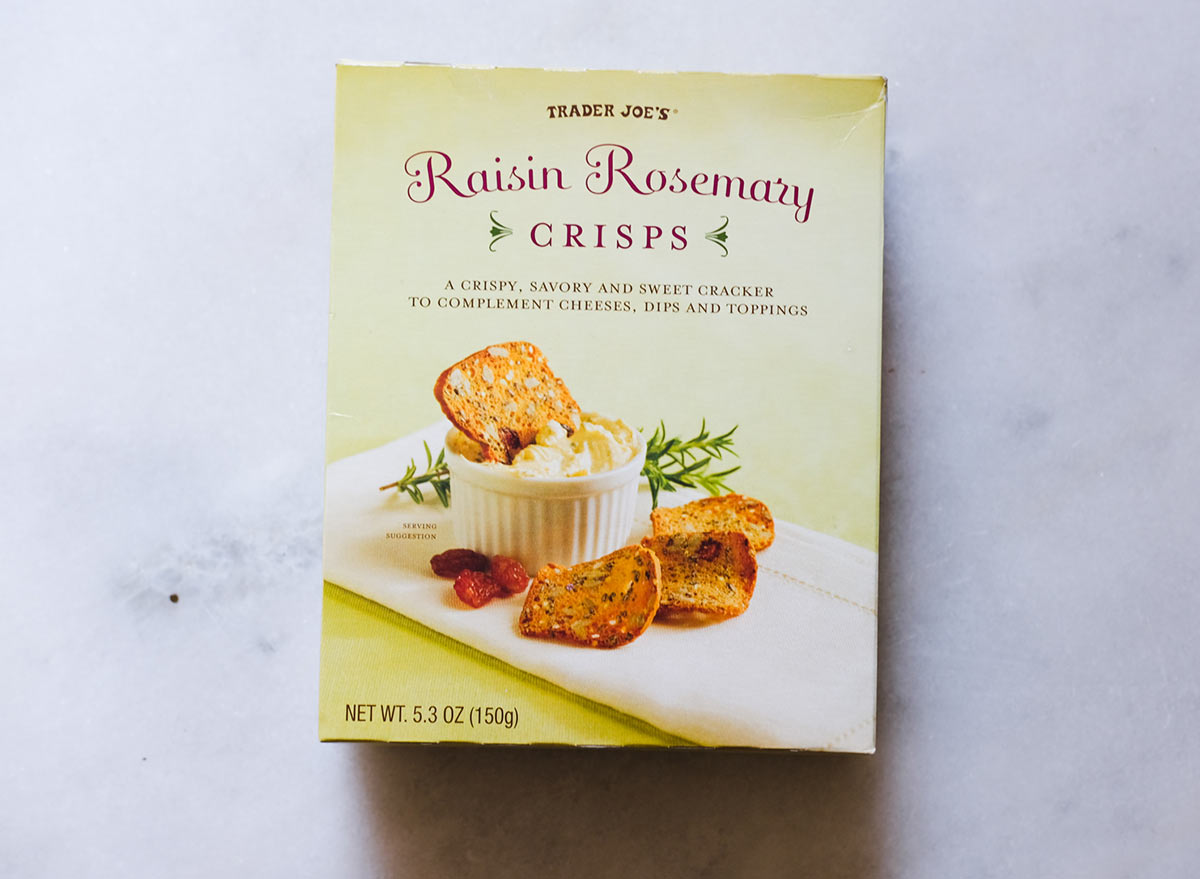 Whether you want to add these savory crisps to your charcuterie board for when you host a virtual happy hour or eat the little crackers by themselves, you'll be thankful you have them on hand.
Frozen Chicken Tenderloins
These boneless chicken tenderloins are great baked or fried. So, what will it be? Teriyaki chicken skewers with roasted vegetables or homemade breaded chicken tenders?
Dark Chocolate Salty Nut Bars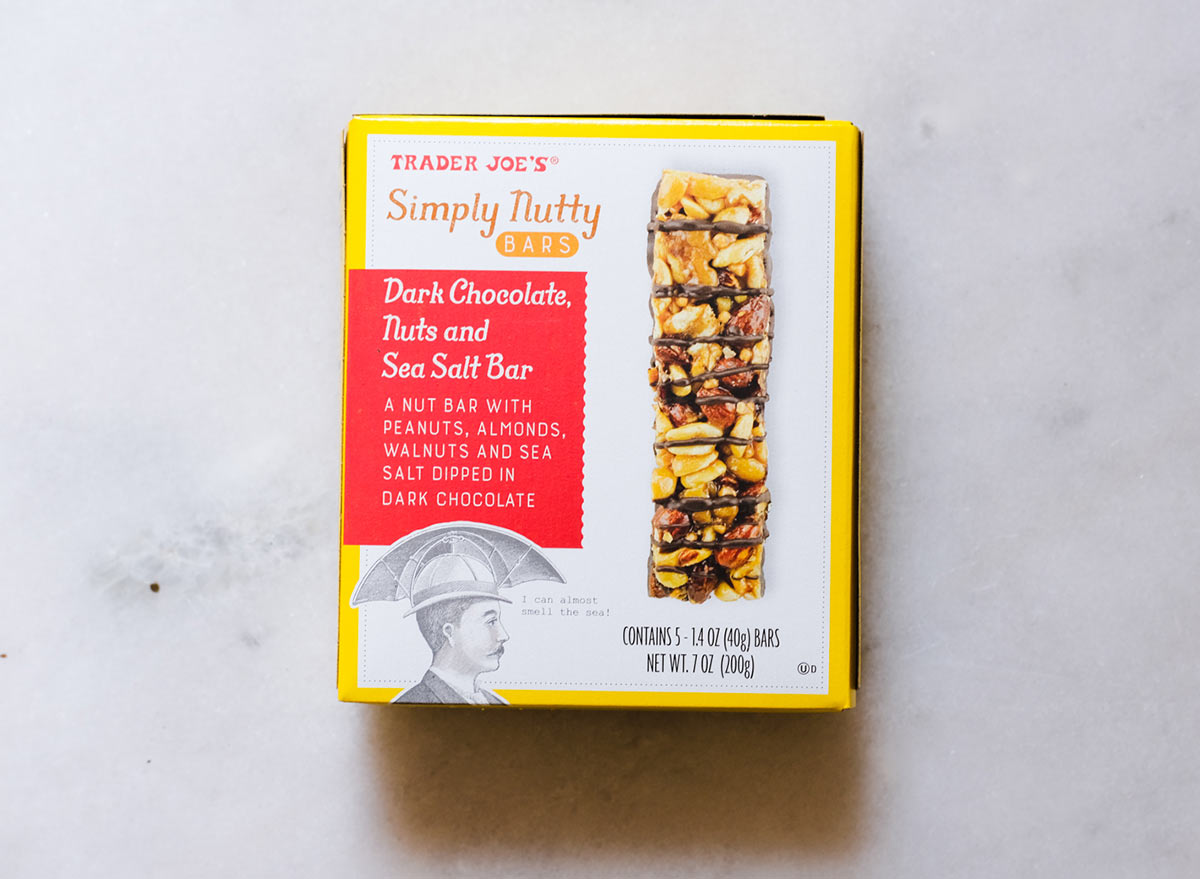 If you need something that's both sweet and salty, this may just be the perfect snack for you! Each bar is individually wrapped so you can limit yourself to just one so you don't spoil your next meal.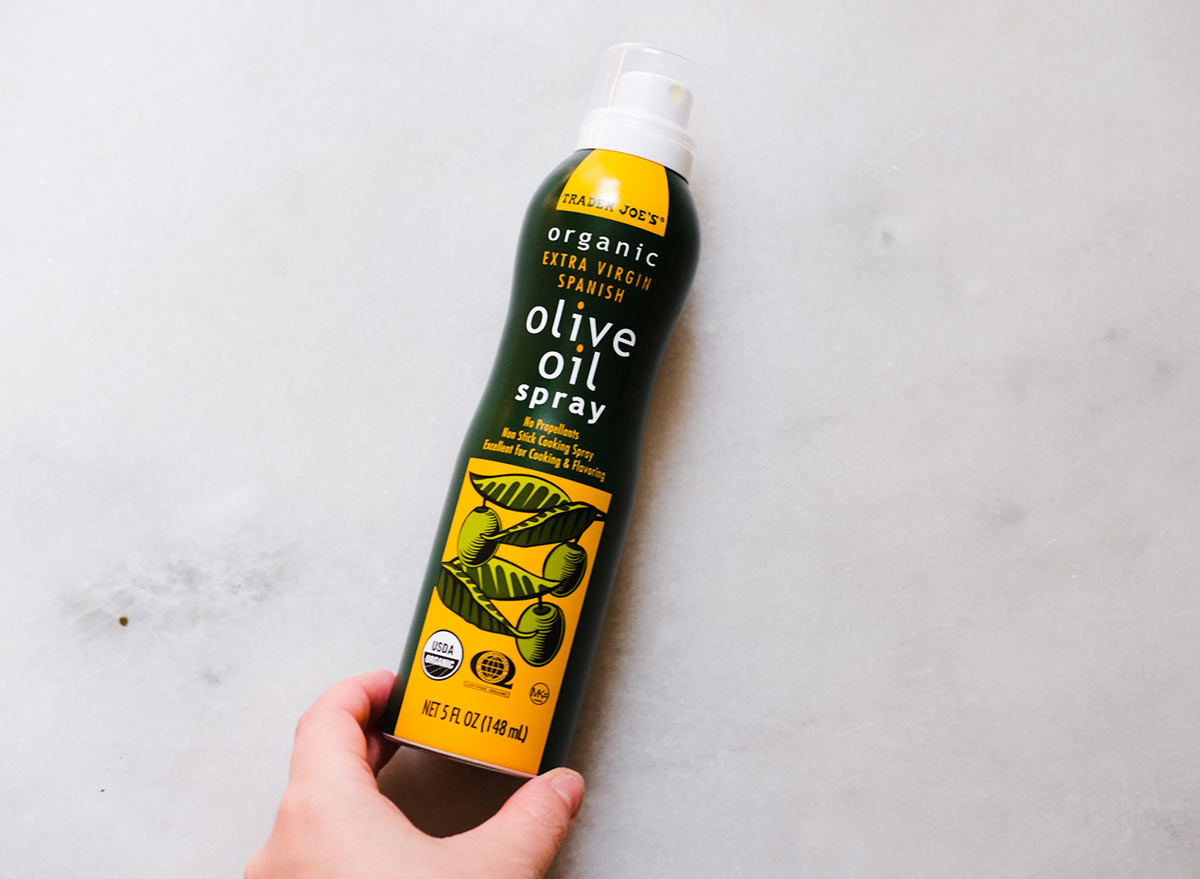 In the event you need to lightly spray a pan before baking pizza bagels or homemade garlic bread, using this spray will prevent the food from sticking to it, and you'll get to spare your expensive bottle of olive oil.
Trader Joe's Norwegian Crispbread crackers are a high-in-fiber treat that pair well with cheese, jam, and nut butter. And if you like this style of cracker, be sure to try the equally delicious GG Scandinavian Fiber Crispbread.