7 Most Underrated Grocery Items at Costco
Forget the croissants and rotisserie chicken, these lesser-hyped foods are some of Costco's finest.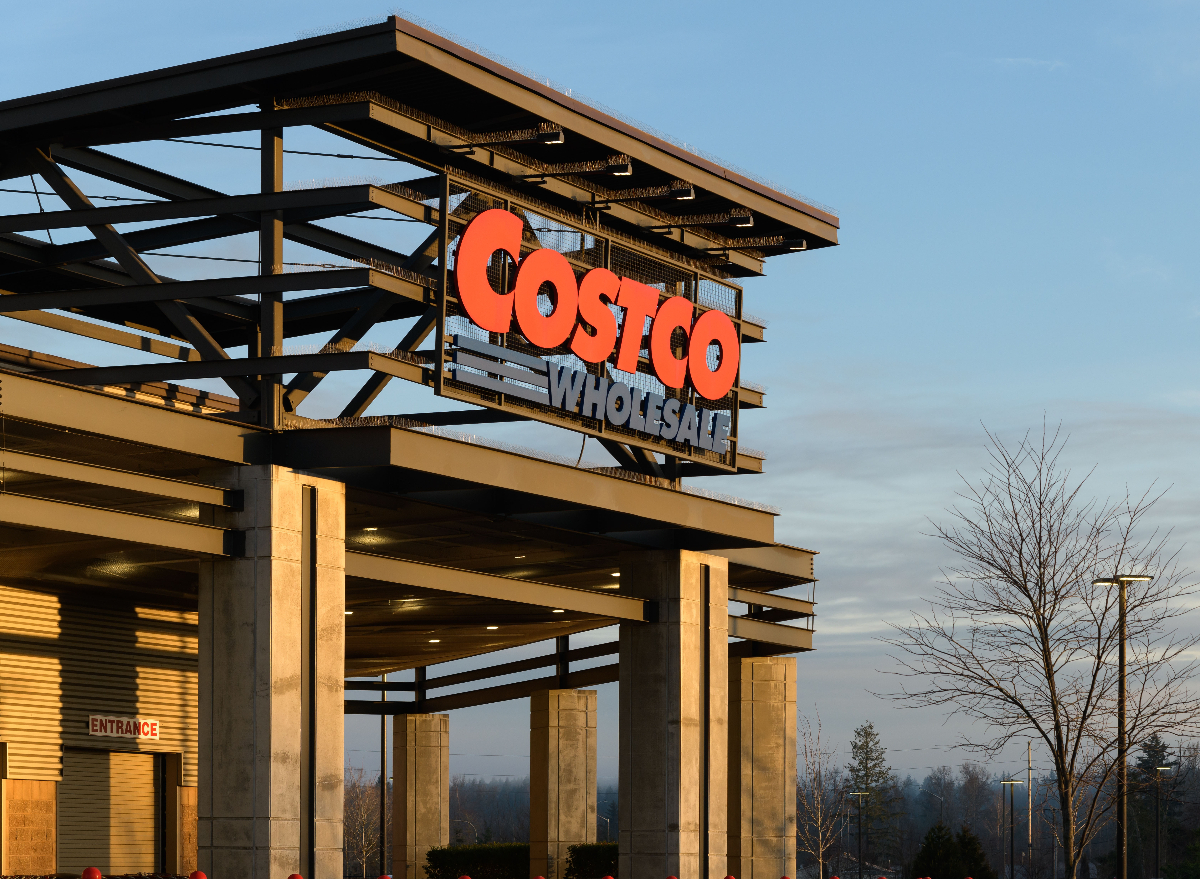 The product recommendations in this post are recommendations by the writer and/or expert(s) interviewed and do not contain affiliate links. Meaning: If you use these links to buy something, we will not earn a commission.
Whether you're new to Costco, a long-time devoted member, or even if you've never set foot in one of the mega-sized warehouses, you're likely familiar with the most popular and talked about products the chain has to offer: rotisserie chicken, food court pizza, giant pumpkin pie–the list goes on and on.
However, consumers are starting to report that they are burning out on these Costco classics, or maybe these foods were just never truly as amazing as they were made out to be.
But, fear not. While not as hyped up or "newsworthy," there are still plenty of other hidden gems throughout the store that are truly the lifeblood of Costco. These items are reliable and top quality, but unfortunately don't always receive the recognition they deserve. So, we're here to remedy that.
Read on to discover which items are among the most unsung at Costco, according to customers, and be sure to not overlook them on your next visit.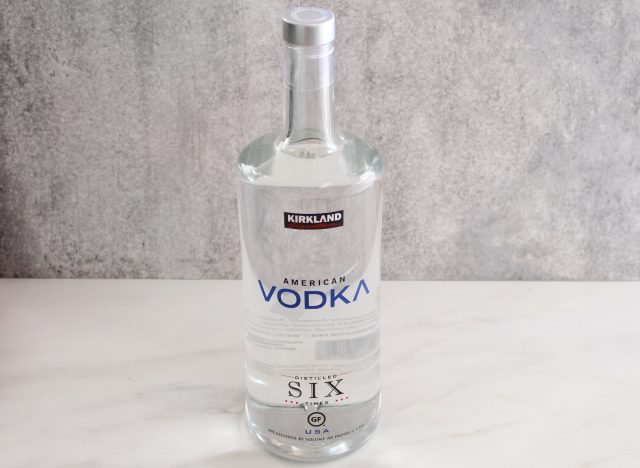 In terms of alcoholic beverages, Costco's extensive wine selection usually overshadows other quality options served up at the warehouse. But, the club's own Kirkland brand always has a few sneaky products on the shelf that fly under the radar, yet always seem to satisfy. One such option is the Kirkland American Vodka, which has literally left a really good taste in customers' mouths. In a Reddit post asking, "What is the most underrated item at Costco that folks are truly missing out on?" the vodka was among the top answers, receiving over 100 upvotes. One commenter compared its quality to the popular vodka brand Absolut.
Cilantro Lime Crema Dressing
Continuing on in the same thread, Redditors also showed strong support for Costco's Cilantro Lime Crema Dressing, made by Don Pancho. "The cilantro lime crema dressing, delicious on salads, Mexican foods, and probably with a straw," the post reads. Other members agreed that this stuff really is good enough to drink straight from the bottle, and one user jokes (hopefully), "Sometimes I take a sip, just to make sure it hasn't gone bad. ;)" The label actually recommends using the product as a "Sauce, Dip, Spread, or Salad Dressing" and not a beverage, but hey, no judgment!
Pre-cooked Kirkland Bacon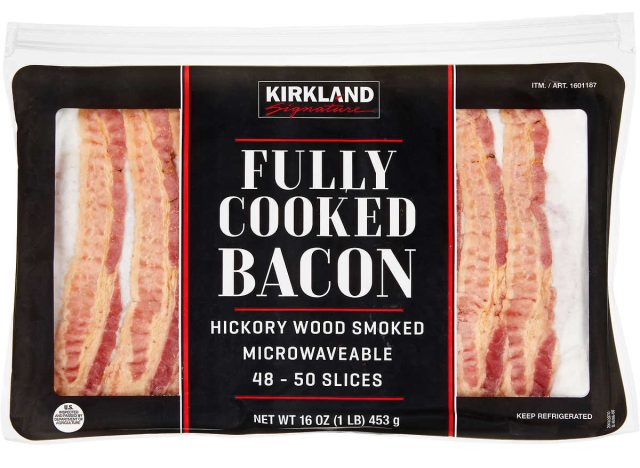 While most people can agree that a nice sizzling piece of bacon is a delicacy at any time of day, some stick their noses up at the idea of pre-cooked bacon. Well, Costco members are here to say that the Kirkland Fully-Cooked Bacon packs should not be overlooked, and that it's the best quick and easy alternative to making it fresh. "​​I used to make fun of these until I tried it," one shopper admits. "Sure, it's never going to be as good as freshly fried bacon. But they're perfect for salads or sandwiches, any time you just want one or two pieces and don't want to mess up your kitchen." Others agree it's definitely a worthy Costco item to have stocked in your fridge, for whenever the bacon cravings rear their ugly head.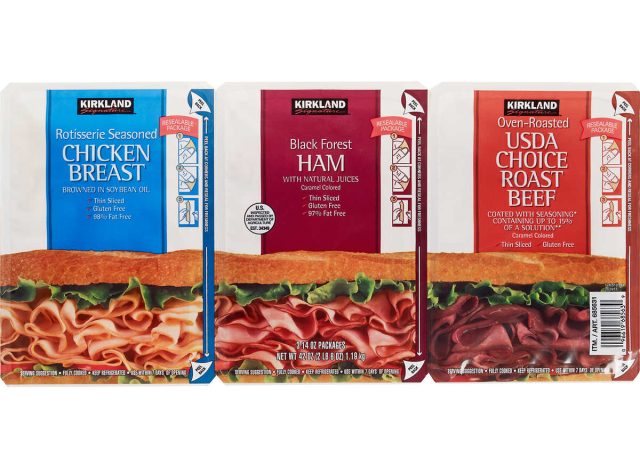 We know, it's hard to get excited about something as basic as lunch meat. But, apparently Costco's  Kirkland-brand cold cuts are not to be missed. One Redditor wrote, "The turkey, ham, and roast beef are all fantastic quality. I honestly have never had higher quality cold cuts. They are sold in packages weighing about 2 lbs which is a lot of meat unless you have a big family, but you can always portion and freeze."6254a4d1642c605c54bf1cab17d50f1e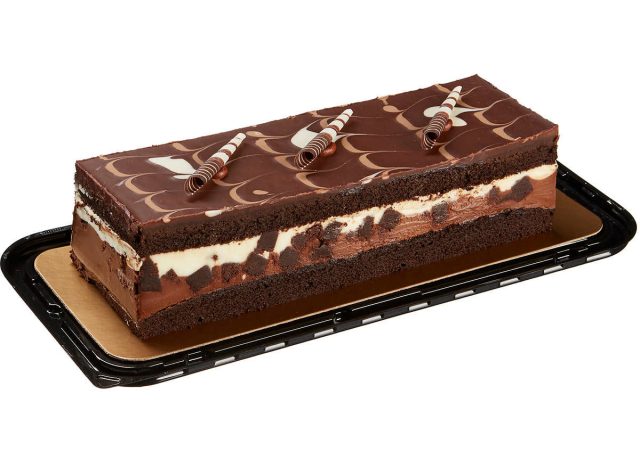 Have you tried this Costco dessert, which has been referred to as, "The most underrated cake ever?" There is certainly steep competition within the store's bakery aisles. But, while some well-known treats like the massive Pumpkin Pie and Cherry and Cheese Pastries have recently faced scrutiny for being over-puffed, the Tuxedo Cake is still surprising customers as a more low-key yet scrumptious choice.
"Costco's tuxedo cake is so good how have I never tried it before?!" one Reddit user shared in a post garnering over 600 upvotes. Within the many comments, others say the cake "tastes like heaven" and is "the best cake in the building"—that definitely sounds like a building we want to visit!
According to experienced chefs, choosing olive oil at the grocery store is not a decision you want to take lightly. It's an area where consumers have the go-ahead to spend just a little extra to get the best quality product. But, at Costco, apparently you can have the best of both worlds with Kirkland Signature olive oils. One customer described "both extra virgin and not" options as "super high quality and ridiculously cheap for the size."
And, don't worry. If you're more of a coconut oil kind of person, the warehouse still has you covered. "It's cold pressed and unrefined," one shopper says of the Kirkland Coconut Oil. "I couldn't believe the price when I saw it and thought there had to be a mistake, the quality and quantity would easily be 3-4x as much if you bought it at a grocery store for what you get."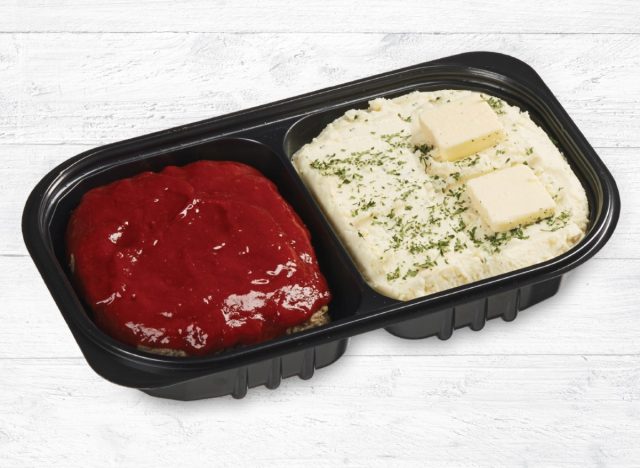 Due to the convenience factor, Costco's take-and-bake items found in the deli are highly popular among members. But, the Meatloaf stands out from the crowd as "Absolutely underRated,"as one Reddit user puts it, writing, "I just have to say you can't do much better than the Costco meatloaf ..this quick and easy meal is a gift from the gods!!! If y'all haven't tried it I highly recommend it." Others on the thread agreed that the comfort food is a must buy and even freezes well if you can't finish it off in one sitting. Plus, you can rest easy knowing the accompanying mashed potatoes are even made with real Yukon potatoes, according to the label—no instant powder or flakes.