9 Best Kirkland Products at Costco, According to Customers
Shoppers are drawn to Costco's signature house brand for its high-quality, low-priced items.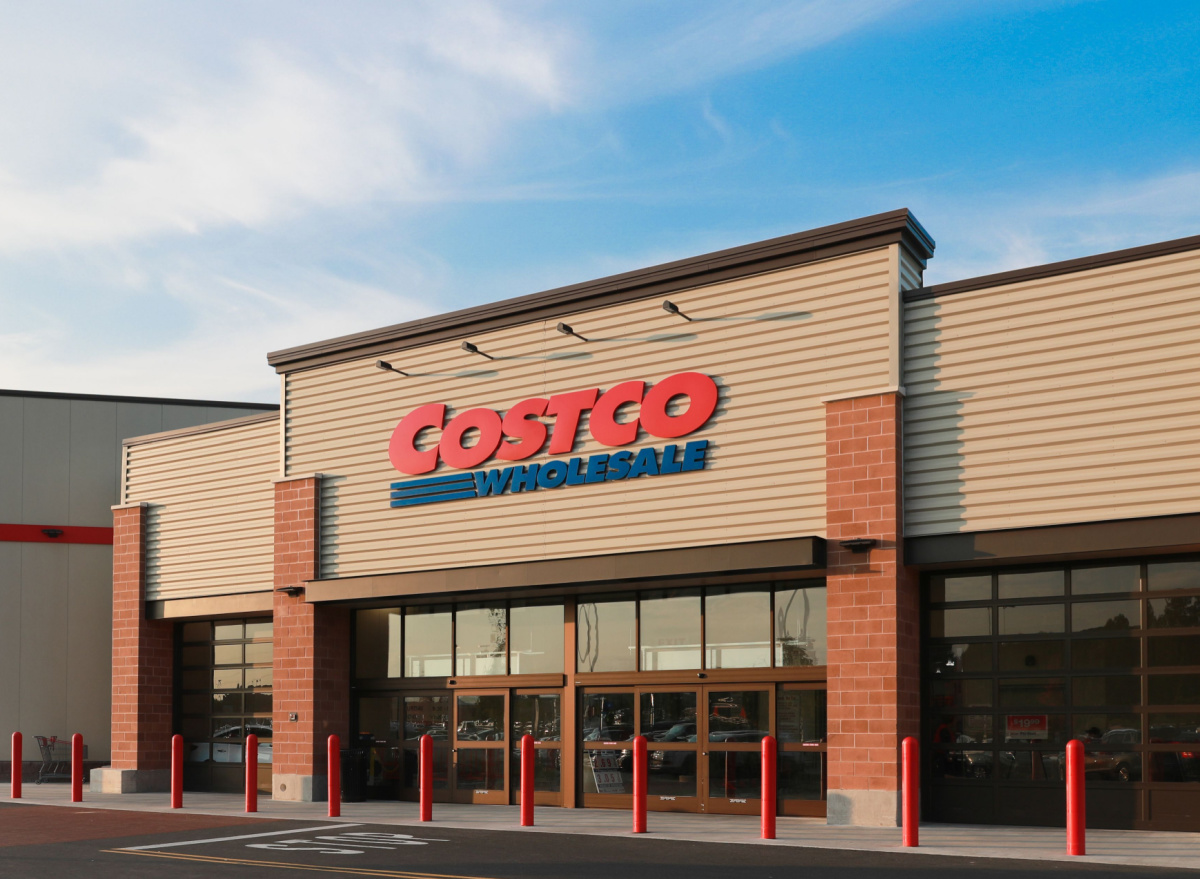 The product recommendations in this post are recommendations by the writer and/or expert(s) interviewed and do not contain affiliate links. Meaning: If you use these links to buy something, we will not earn a commission.
Whether you need laundry detergent, a frying pan, or a six-month supply of peanut butter, Costco has got you covered. The one-stop shop of a warehouse prides itself on its carefully curated selection of products, both from national and regional brands. But if there's one brand that knows how to command an audience, it's the retailer's lower-cost private label, Kirkland Signature.
During its quarterly earnings call earlier this month, Costco reported a 1.5% increase in sales of Kirkland-brand foods over the past year. "I guess that's consistent with the concession that most people are looking to save money," Costco's CFO Richard Galanti said.
Introduced in 1995, Kirkland Signature carries around 364 products, ranging from food and drinks to clothing, luggage, and housewares. According to Costco's website, these items are "designed to be of equal or better quality than national brands." Some of them are so beloved that members post fawning tributes on social media.
If you need some inspiration for your next Costco trip, then look no further. Here's a glimpse of some of the Kirkland Signature products that customers have been raving about on the internet over the last few months.
Coastal Cheddar Cheese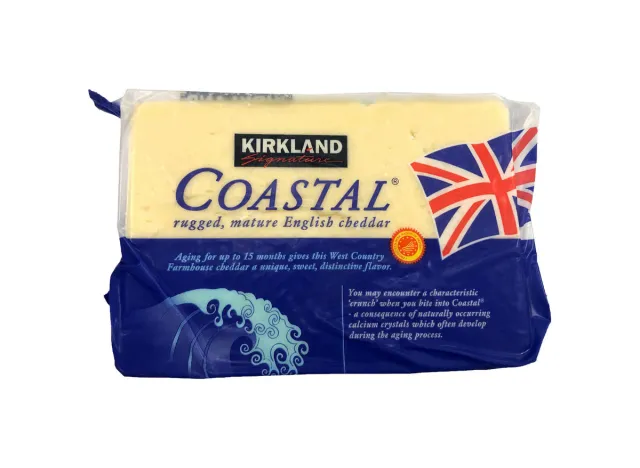 Costco offers a wide-ranging assortment of cheeses, and it appears to have made quite the impression with its Coastal Cheddar. Less than one month ago, a Reddit user shared a photo of the "rugged, mature English cheddar," writing, "highly recommend. It tastes like a parmesan/ cheddar hybrid." In typical Costco fan fashion, many users flocked to the Reddit thread to gush about the product.
"I really like the Coastal Cheddar. It's slightly sweet to me, like a hint of pineapple. Goes fantastic on salads," one Redditor commented. "This is the one that all us Brits go for. It's the closest to real British cheddar I've found," another one added.
Meanwhile, others compared the cheese to Kerrygold's Dubliner Irish Cheddar, Whole Foods' Seaside Cheddar, and Trader Joe's Unexpected Cheddar.
Cream Cheese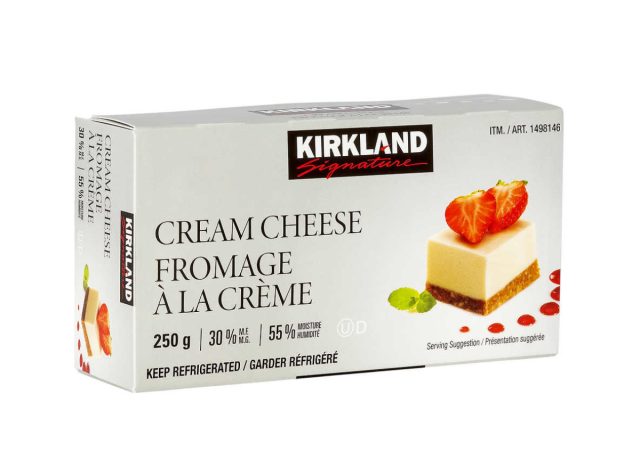 Another cheese product that has gotten shoppers talking is Kirkland Signature's Cream Cheese. In a recent Reddit thread, several users praised the dairy item, with a couple of them comparing it to cream cheese giant Philadelphia.
One Reddit user noted that the Costco product is "creamier than Philadelphia and the taste is very very close if not better," while another user, who said they prefer the Kirkland cream cheese, described the spread as "flavorful and tangy and very smooth and creamy."
Mini Thin & Crispy Chocolate Chip Cookies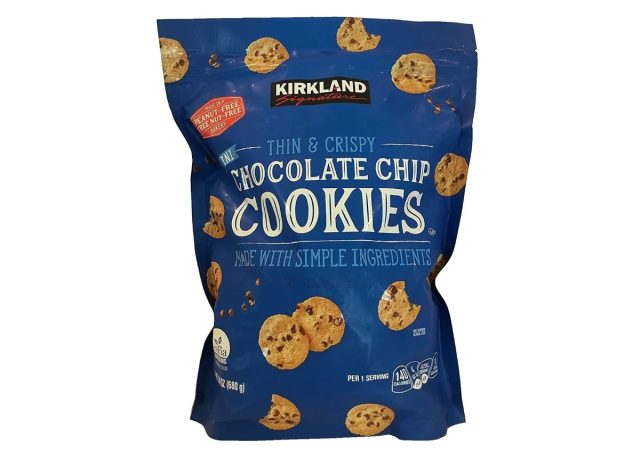 Moving into sweets, Kirkland Signature's Mini Thin & Crispy Chocolate Chip Cookies sparked a social media frenzy last month after one Redditor confessed their lack of self-control around the product. Many others echoed similar sentiments, describing the cookies as "so good," "tasty," and "addicting."
A couple of Reddit users said the item reigned supreme over Famous Amos' chocolate chip cookies, while some likened the sweet treats to Tate's, the Southampton, N.Y.-based baked goods brand known for its thin and crispy chocolate chip cookies.
Praline Pecans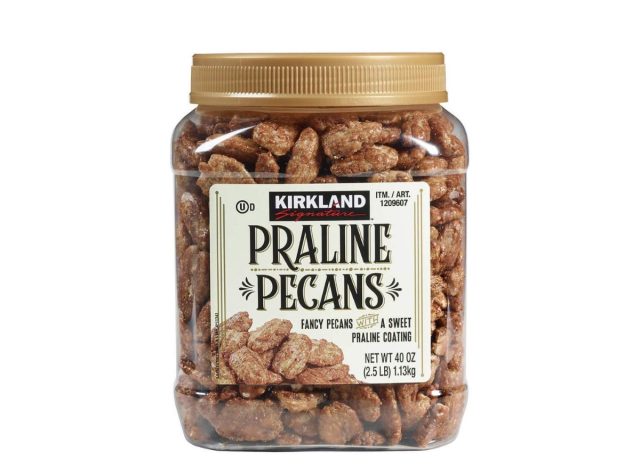 Looking to step up your trail mix or elevate your charcuterie board? Adding in some candied nuts is a surefire way to accomplish your goal—and one Costco variety seems to have struck gold with customers.
In an Instagram post dedicated to Kirkland Signature's Praline Pecans, multiple Costco fans applauded the product, with a few of them calling the nuts "addictive."
"Omg I bought 1 container…never again! I couldn't stop eating them!" one Instagrammer commented. "These are sooo good. I prefer them over the buttercrunch cashews," another wrote.
Nut Bars
Kirkland Signature's Praline Pecans aren't the only nut products stirring up social media conversation. Three months ago, one Reddit user wrote that Costco's Nut Bars are superior to Kind Bars. The item features almonds, cashews, and pecans along with a cocoa drizzle and sea salt.
Within the Reddit thread, users pointed out that Kirkland Signature Nut Bars not only taste better but are also cheaper. A 30-count box of Costco's Nut Bars are available online for $19.99 while a 20-count variety pack of Kind bars sells for $25.99 at Costco.
"I eat two at a time. Horribly addictive. 😛," one Reddit user said.
Sriracha Seasoning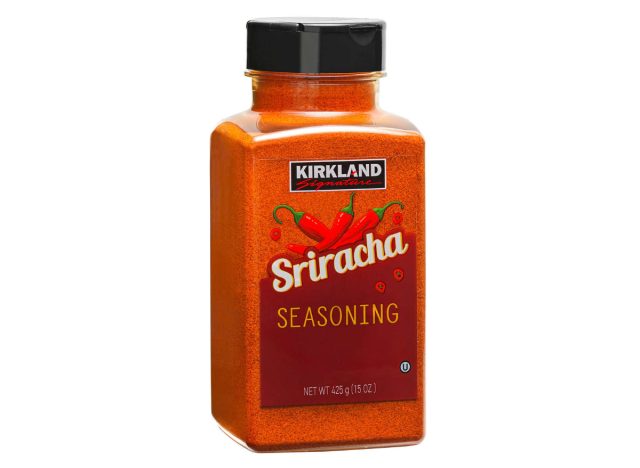 Over the last few months, several retailers have been shaking up their seasoning blend offerings, Costco being one of them. The warehouse's latest addition, Sriracha Seasoning, premiered in January—and online commenters have been buzzing ever since.
Across social media, people have been sharing how they've used the new item, with users sprinkling it on various foods like chicken, roasted veggies, potatoes, trail mix, and popcorn.
Instagram user @costcohiddengems pointed out, "It's an easy way to add a garlicky zesty spice to anything you're cooking whether it's soup, eggs, meat, or pasta!" However, some people have complained that the seasoning blend isn't spicy enough. The 15-ounce seasoning is available for $8.69 online but can be found for as low as $6.99 in-store.
Italian Sausage and Beef Lasagna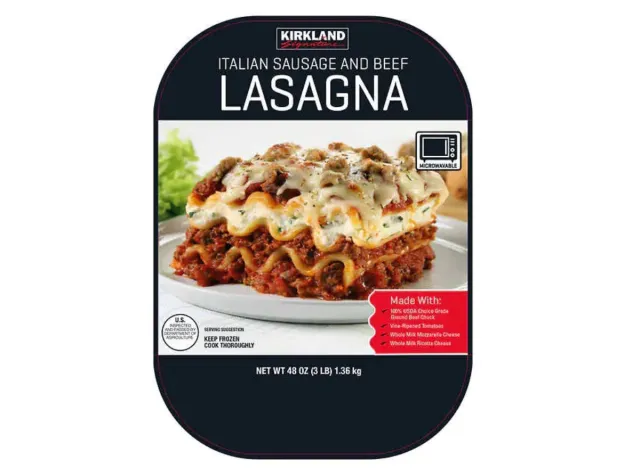 When you need to make dinner in a snap, nothing beats a frozen meal. Kirkland Signature's Italian Sausage and Beef Lasagna is making mealtime a breeze for shoppers, prompting many to delight over the item on Reddit. "We really like this. For the price, quality, and convenience you can't beat it," one user wrote.
While a couple of Redditors noted that the product is a freezer "must-have" or "staple," others went as far as calling it the "best frozen lasagna."
Supreme Cauliflower Crust Pizza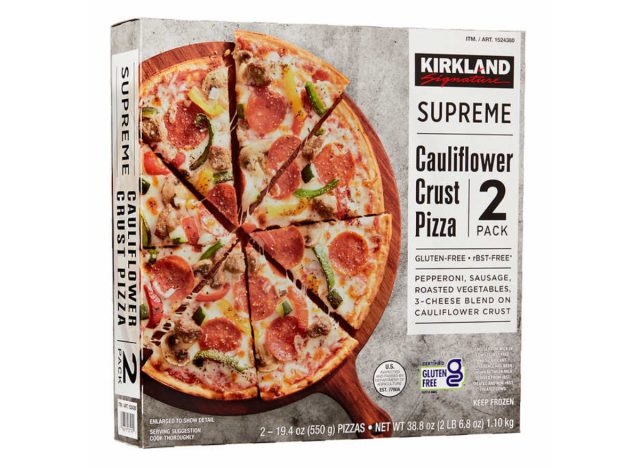 Kirkland Signature's Supreme Cauliflower Crust Pizza is no stranger to internet praise. The frozen pizza, which is made with pepperoni, sausage, roasted vegetables, and a three-cheese blend on a cauliflower crust, has been the star of multiple Reddit threads.6254a4d1642c605c54bf1cab17d50f1e
Most recently, one Redditor uploaded a photo of the product, which resulted in more than 150 comments. While some users were "surprised" by how much they enjoyed the gluten-free item, others called it the "best frozen pizza." One Redditor even said, "These are legit better than our local pizza shops."
Chicken Wings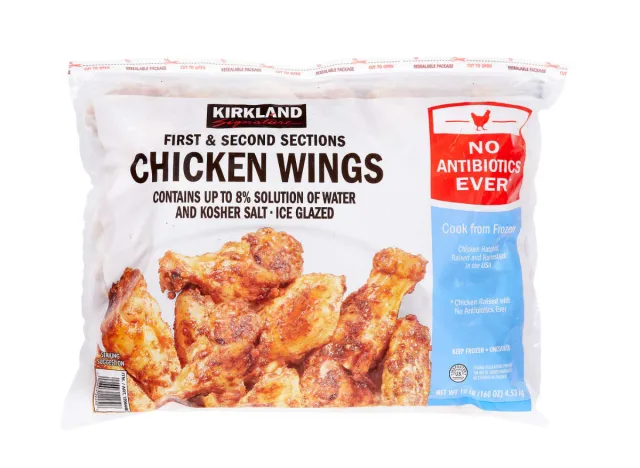 Simple, versatile, and downright delicious, chicken wings are a proven crowd-pleaser—and Kirkland's are no exception. After one Reddit user asked the Costco community to provide their favorite way to prepare the frozen wings, dozens of people dished out their suggestions.
Some users dropped their go-to cooking method for the item, with grilling, smoking, and air frying being popular answers, while others shared the sauces and seasonings they use. A few Redditors even offered up detailed recipes.
"Smoked, then grilled, then sauced," one wrote. Another agreed: "This is the way."
Brianna Ruback
Brianna is a staff writer at Eat This, Not That! She attended Ithaca College, where she graduated with a degree in Journalism and a minor in Communication Studies.
Read more about Brianna