7 Most Underrated Orders at a Seafood Restaurant, According to Chefs
Their top pick is ugly but delicious!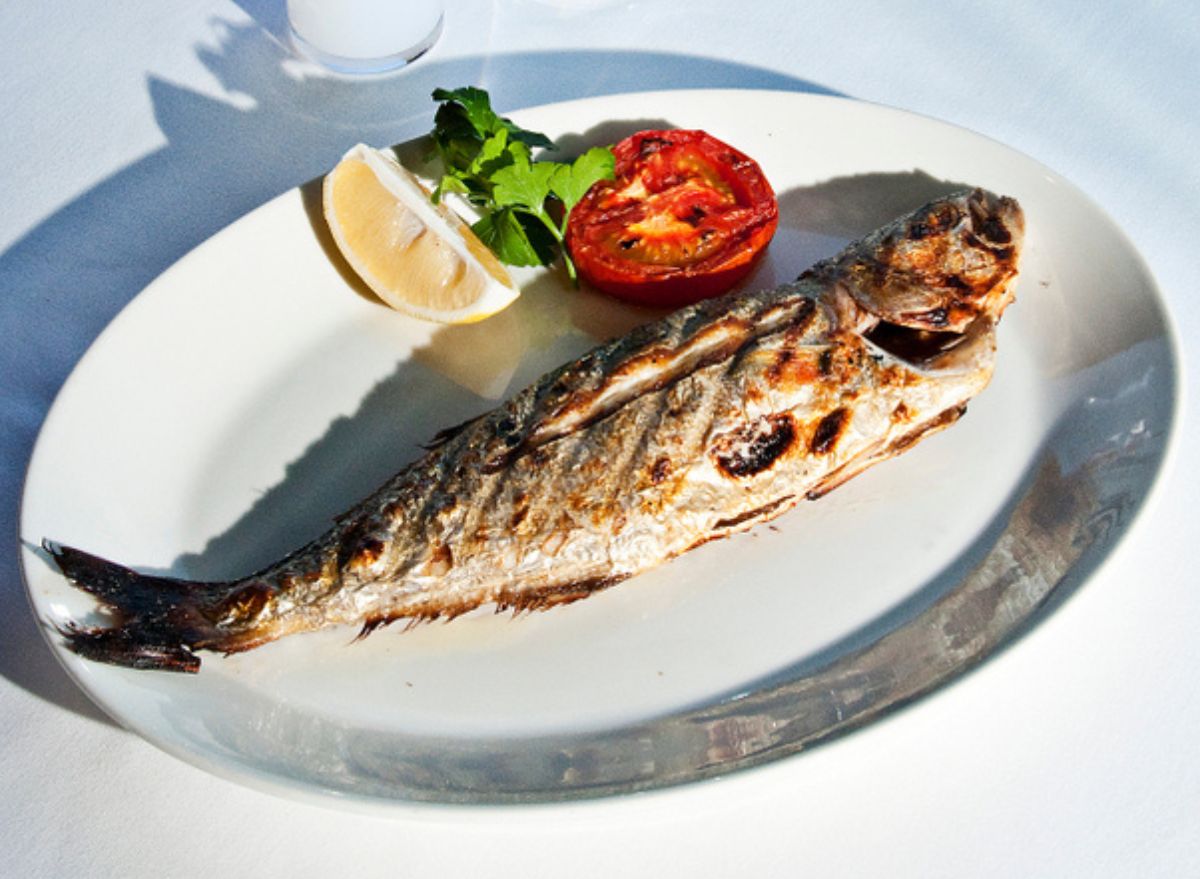 Seafood restaurants, whether fine dining or a weather-battered shack by the sea, are one of our favorite ways to indulge in the bounty of the sea. The options are endless, from ubiquitous crowd-pleasers like fried calamari, shrimp cocktail, and grilled salmon to underrated filets with unfamiliar names. At every spot,  there's often that one dish that tempts, but it's tough to know if it's worth trying out. 
Plus, choosing the wrong fish can be an expensive mistake. For a lot of us, seafood is a bit of a treat. When you're paying top dollar for dinner you need to seek out the right filet or the perfectly shucked bivalve that has the texture and flavors you love. But, if you're getting the same thing every time, you could be missing out on a world of flavor. 
The best course of action in any restaurant is to, of course, ask the chef. Chefs are often more than happy to explain any unfamiliar dish to you. We asked chefs of popular seafood restaurants what they look for when dining out, and what fish they like to include in their menus.
Here are their picks for the most underrated seafood dishes. Their top pick will surprise you!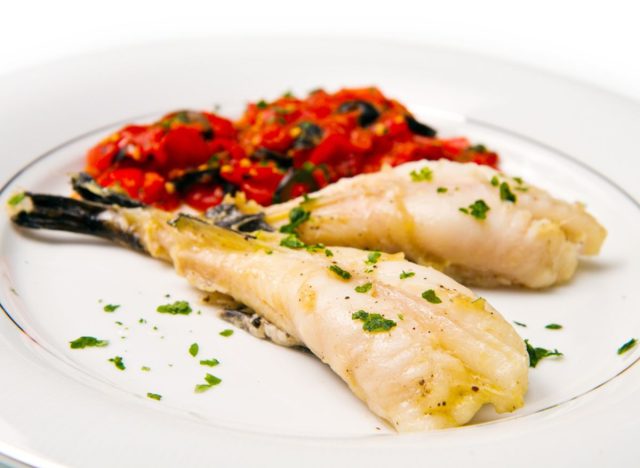 Chefs love this ugly fish, as it's delicious, well-priced, sustainable, and allows them to be creative with flavors. Chef David Standridge of Connecticut's 2022 restaurant of the year, Shipwright's Daughter, says that "anything that's a little "weird" is something to think about ordering. 
"Seafood restaurants have to do oysters, lobster rolls, and maybe even fried calamari for the masses, but if you see something that is left of center, that's probably where the chef's real passion is," says Standridge. "Maybe it's smoked bluefish, preserved mussels, or sea robin. For us at Shipwright's Daughter right now, it's probably the Monkfish Mortadella, which is a beautiful salty, fatty, flavor bomb. So, if you can be brave and go for the weird stuff, you will usually be rewarded." 
Sean Olson, restaurateur and owner of Salt + Stone in Boston, is also a big fan, telling us, "The most underrated seafood order in restaurants is by far monkfish. Often referred to as 'poor man's lobster,' this mellow bottom feeder is a delicious and cheap seafood option that is oftentimes overlooked in the restaurant world and the seafood world in general."
Olson explains that the fish's appearance might be part of the problem, "It's a truly hideous fish to look at raw, and many people opt against it as it's not as pretty as say a salmon dish or shrimp while folks know and love. However, it's extremely versatile and gives customers texture and flavor akin to lobster tail for a quarter of the price. The fish is great at absorbing a lot of the flavors it's cooked with, and is delicious seasoned with salt, white pepper, and flour, dredged, and cooked in brown butter for a decadent and flavorful bite."
Executive Chef Jason Dupree from Blu Oyster Sushi + Seafood in Charleston, is another fan, saying, "Anything Monkfish is so underrated. It's such a good bang for your buck, and can be prepared in so many ways. Even though it's called "poor man's lobster" it's always a winner, taste, and budget-wise."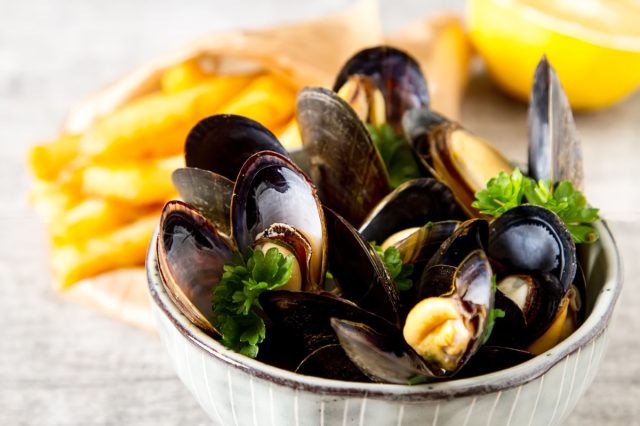 Institute of Culinary Education​ Chef and Culinary Arts Instructor Gill Boyd, wants you to stop being afraid to eat bivalves out of the shell, because the broth the shells help build is so flavorful. 
"Steamed mussels are usually in the appetizer section of the menu and can get passed over, typically by fried items, like calamari, shrimp, or clams. Some people might get turned off by the appearance of the mussels being in the shell when served, plus dealing with the shells as waste after eating," says Boyd. "Most mussel dishes as a menu item are priced lower than other bivalves due to their ability to be farmed and usually in a sustainable way. Mussels can be shared as an appetizer or entrée and they usually come with bread to soak up the cooking juices.​"
This fish gets a bad rap, according to Robert Sisca, executive chef at Himmel Hospitality Group, overseeing The Banks Fish House and Bistro du Midi. He explains it's all about the preparation, whether smoking or marinating. 
"In my opinion, bluefish is highly underrated. Bluefish has this bad rap of being overly oily and fishy, although cooked on its own improperly, it could seem like that. At The Banks Fish House and Bistro du Midi, we serve bluefish in a couple different ways that incorporate added flavors and texture, which really help balance and showcase the uniqueness of the fish," Sisca explains. "Currently at The Banks, we do a smoked bluefish pate. By smoking the fish and marinating it, you lose the fishiness and the result is a nice smoky delicate appetizer. At Bistro, we have made bluefish escabeche before. Similar to smoking, the style of escabeche quickly cooks it in oil and marinates the fish in vinegar. This also helps balance the flavor of bluefish."
This flat-boned fish is found almost everywhere in the world, and only the wings of the fish are good to eat, but it's delicious, says Chef Pano Karatassos, Buckhead Life Restaurant Group.6254a4d1642c605c54bf1cab17d50f1e
"One of my favorite seafood items, which is the most underrated, is skate fish because of its unfamiliarity, appearance, and availability. I love skate fish because of its sweet, scallop-like flavor and the way it crisps in a pan. I also love the flaky texture and enjoy it most with lemon vinaigrette and capers."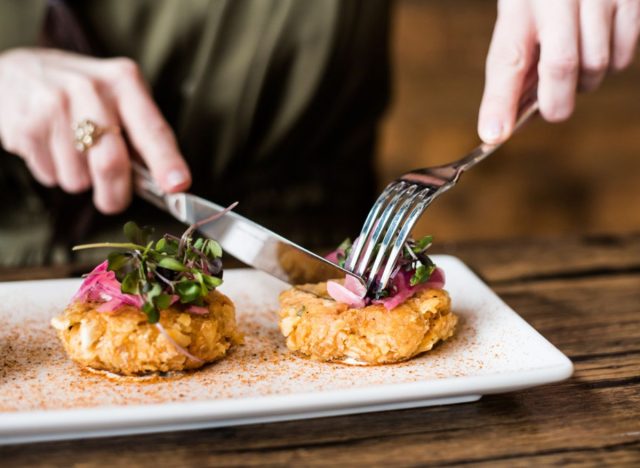 This one might surprise you, but if you've ever had really great crab cakes, you know it's all about the quality and lots of crab meat. Chef Julian Medina, owner of Mexican-influenced seafood restaurant, El Fish Marisqueria, as well as Toloache, Tacuba, Kuxe, and others across NYC explains. 
"Really good quality crab cakes are extremely underrated, but they're also sometimes hard to come by," says Medina. "They should have tons of crab as the central component; most places add too much breading and it is not flavorful enough."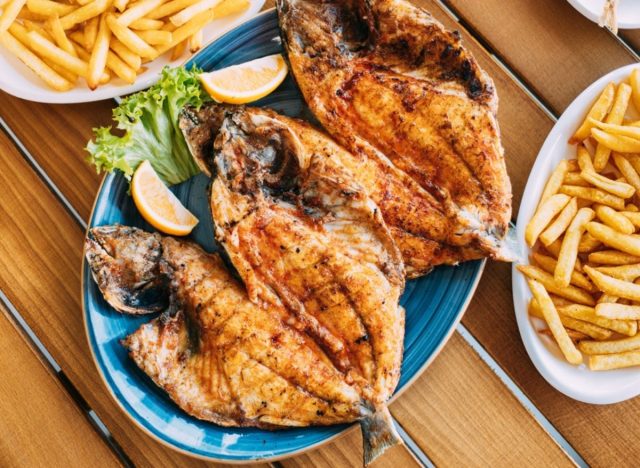 This Mediterranean fish has a rich, meaty flavor that chefs love. Chef Christos Bisiotis told us, "I personally am in love with dorade from Greece. If you have me choose between dorade, and Bronzino filet, I will choose Dorade because it's more fatty and if it's cooked whole, on the bone, it is way more juicy and delicious."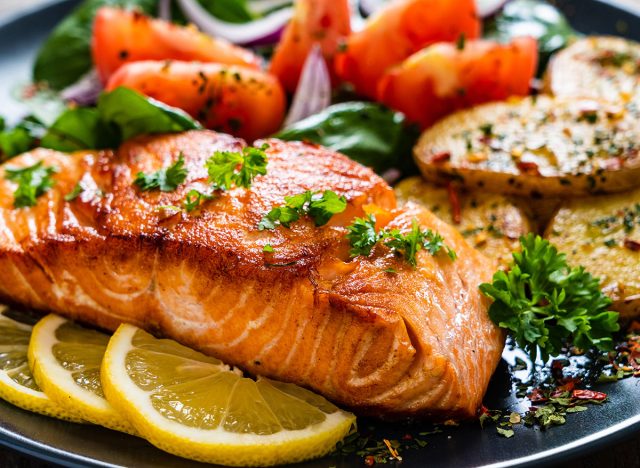 Salmon can get a bad rap for being boring and bland, but Legal Sea Foods President and COO Matt King says the key is to get high-quality, organic fish. 
"The most underrated order at a seafood restaurant is grilled salmon. Salmon is a bit like chicken, you can buy it at whatever price you want to pay, at varying qualities," King explains. "The reason I would say it is underrated is that this is an area where several restaurants try to make their money and get a cheaper quality of salmon, cover it with a ton of stuff so you can't tell and pass it off as a premium product. Legal Sea Foods has made a conscious decision to buy only E.U. and U.K.-certified organic salmon from the Isle of Skye in Scotland. Our product is full of flavor, rich in omega-3s, raised responsibly, and just tastes better."
Tanya Edwards
Tanya Edwards is a seasoned food and health journalist, who has held roles at Yahoo Health as Managing Editor and at Food Network as Programming Director.
Read more about Tanya