Your Best Vegan Option at 35 Popular Restaurants
You don't have to give up your vegan lifestyle in order to eat out! Here are the best meals to order.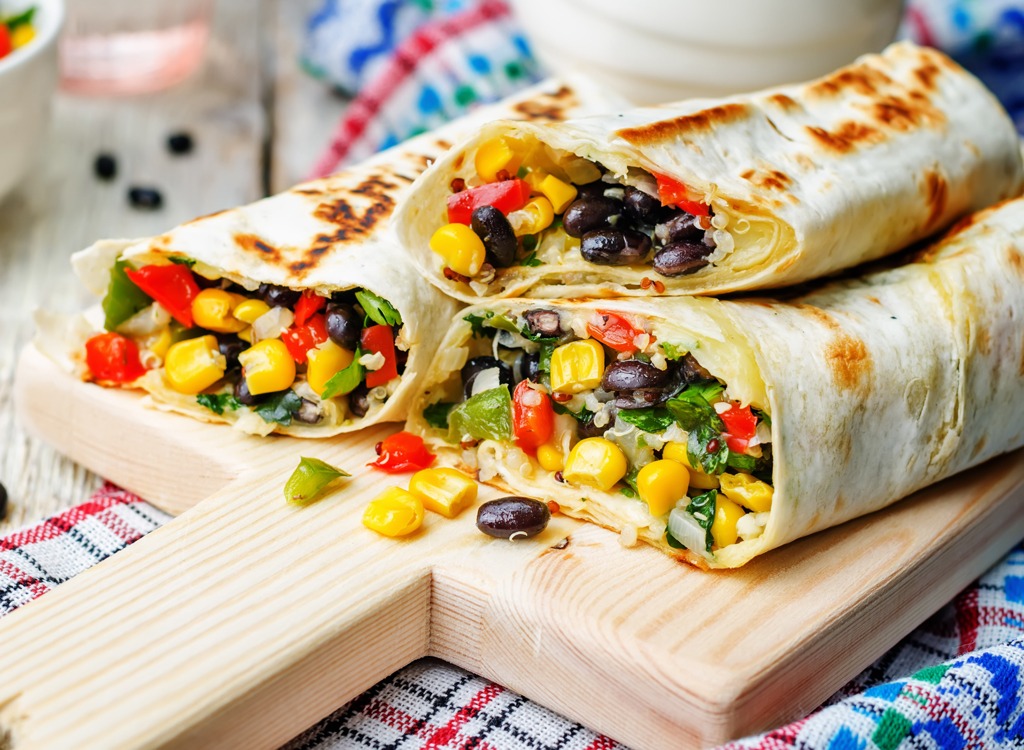 It used to be that vegans were S.O.L. when it came to eating on the go. Fast food restaurants like McDonald's were built on the burger—not exactly an option if you're vegan.
These days? Well, these roadside restaurants still aren't the best choice for vegans, but there are more and more options that are either already on the menus or veganized with some substitutions. Just be aware that there's always the chance for cross-contamination with meat and other animal products at these restaurants.
Tex-Mex
Taco Bell has a reputation as the type of food you only eat after a night out drinking—but the fast food chain has actually made strides to be vegetarian- and vegan-friendly. Taco Bell recently became the first fast food restaurant to offer American Vegetarian Association (AVA) certified food options.
"Taco Bell sells 350 million vegetarian items a year and about seven percent of all items ordered at Taco Bell are either vegetarian-friendly or made vegetarian-friendly by substitution or removal," the restaurant writes on its website. This doesn't extend to vegan, but you can easily make many of the same options to be completely animal-free.
For main dishes, ask for "fresco style" without cheese. Order the "Seven layer burrito from the Taco Bell menu, but order with no sour cream and no cheese," advises one Redditor. The overwhelming opinion on Reddit also points to adding potato to your burritos for extra punch.
The Veggie Power Bowl is a nutrient-packed dream, too—just be sure to hold the cheese. Even the sides—including the cinnamon twists, chips, guacamole and pico de gallo—are vegan, too.
Of course Chipotle is on the list! The burrito destination offers Sofritas in place of the steak, chicken, and pork option. Sofritas are just tofu seasoned with the chain's signature spices; pair it with rice, black beans, pico de gallo, guacamole, lettuce or fajita veggies for a vegan meal that's totally filling. Just a note: The chipotle-honey vinaigrette is not vegan.
Del Taco is a dream for vegan taco lovers. The 8-Layer Veggie Burrito, the Value Bean & Cheese Burrito with red or green sauce, and the ½ lb. Bean & Cheese Burrito are all vegan if you skip the cheese, rice, and sour cream. Add extra beans for more protein!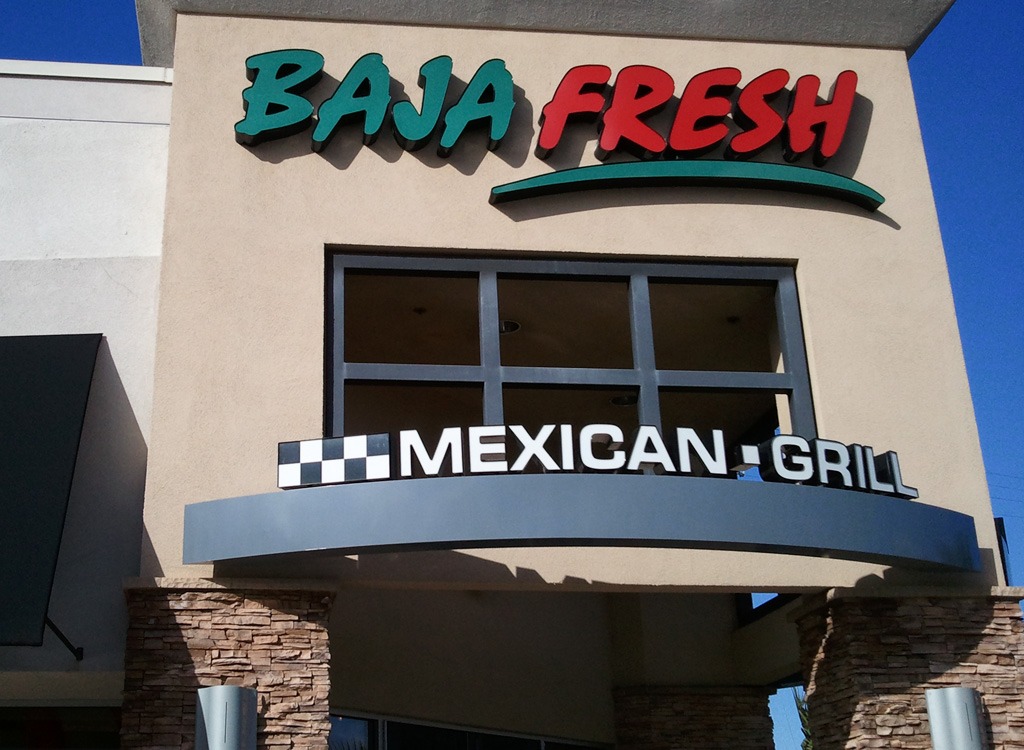 Many of Baja Fresh's menu items can be converted to vegan because the beans and rice aren't made with animal products. Simply sub out the meat, cheese, and sour cream, and add extra beans and potatoes for a filling meal.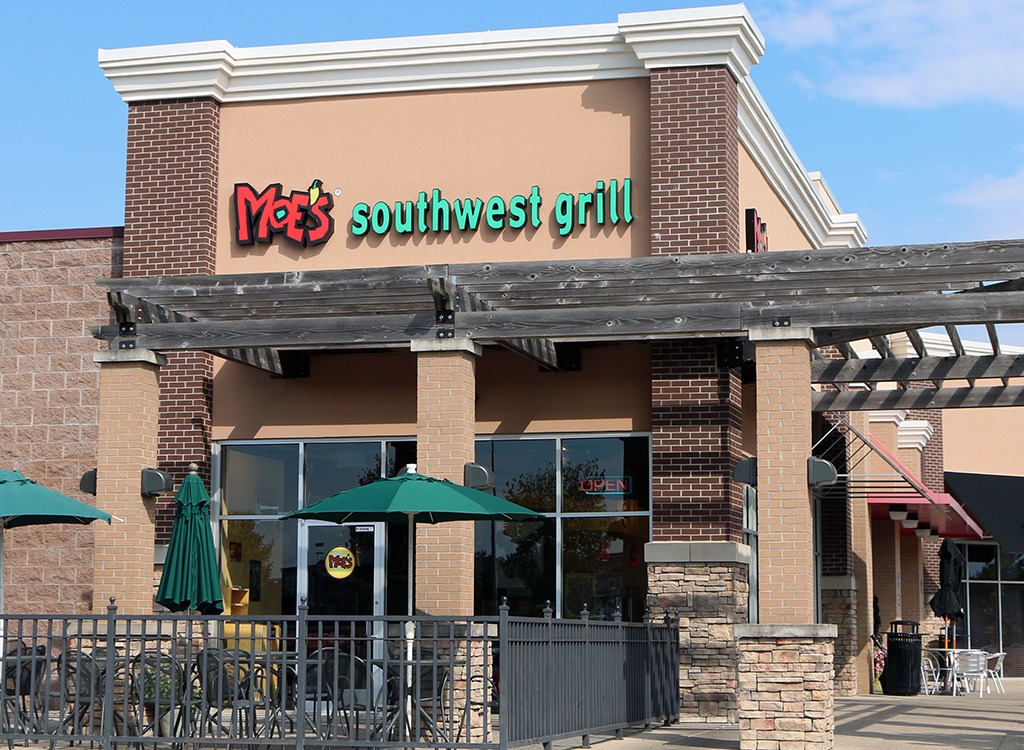 Any meat-based entree at Moe's—including tacos, salads, fajitas, and burritos—can be made vegan by swapping out the meat for tofu and ditching the cheese. Again, add extra beans!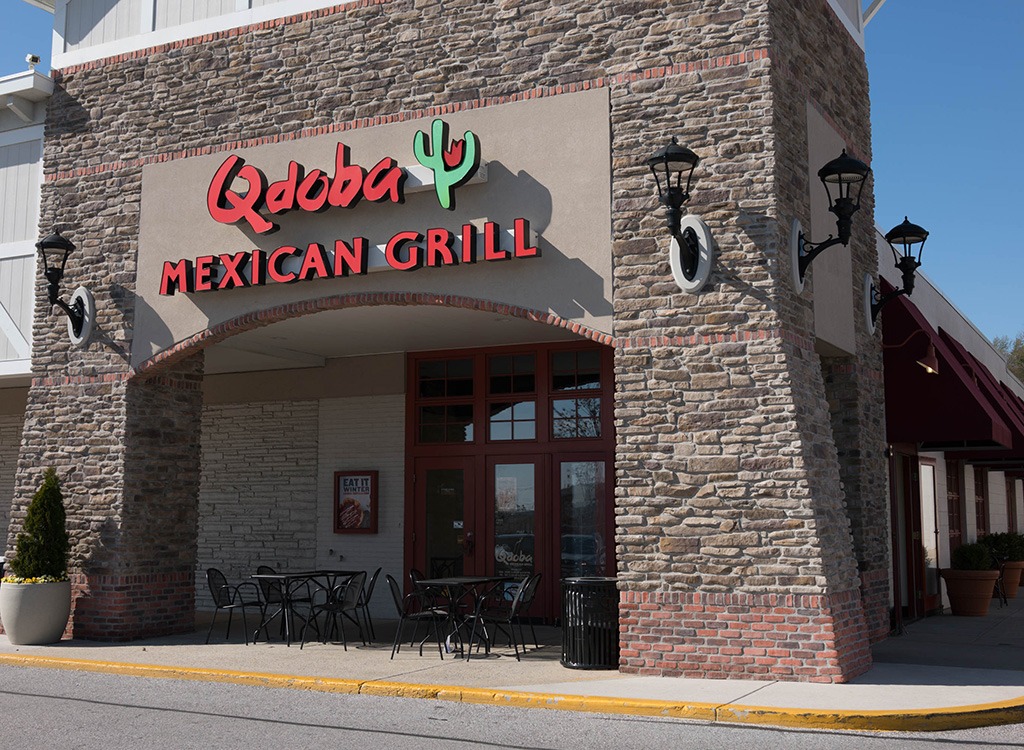 The Chipotle rival has quite a few vegan options, too. The tortilla soup is (surprisingly) vegan. Plus, many of the entrees, like burritos, taco, or salad bowls can be made with corn tortillas, black beans, fajita veggies, potatoes, and guacamole.6254a4d1642c605c54bf1cab17d50f1e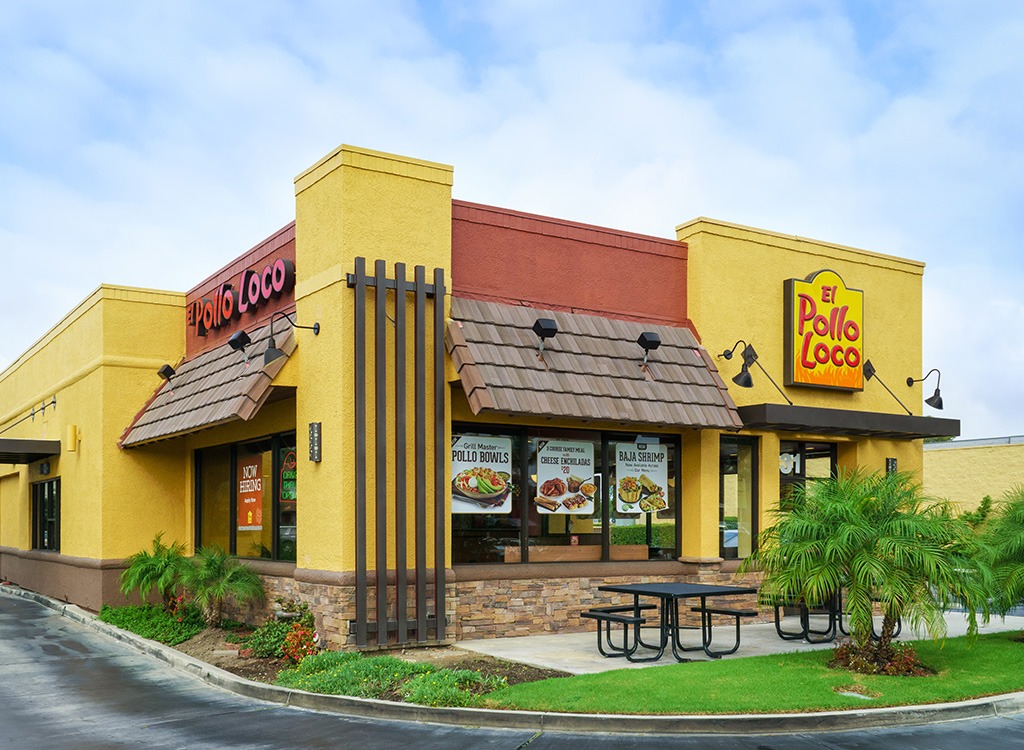 El Pollo Loco might have the Spanish word for chicken in its name, but you can still get food without it at the restaurant. The BRC burrito can be veganized by holding the cheese; add a side of pinto beans and corn on the cob for a vegan lunch with plenty of plant protein.
Pizza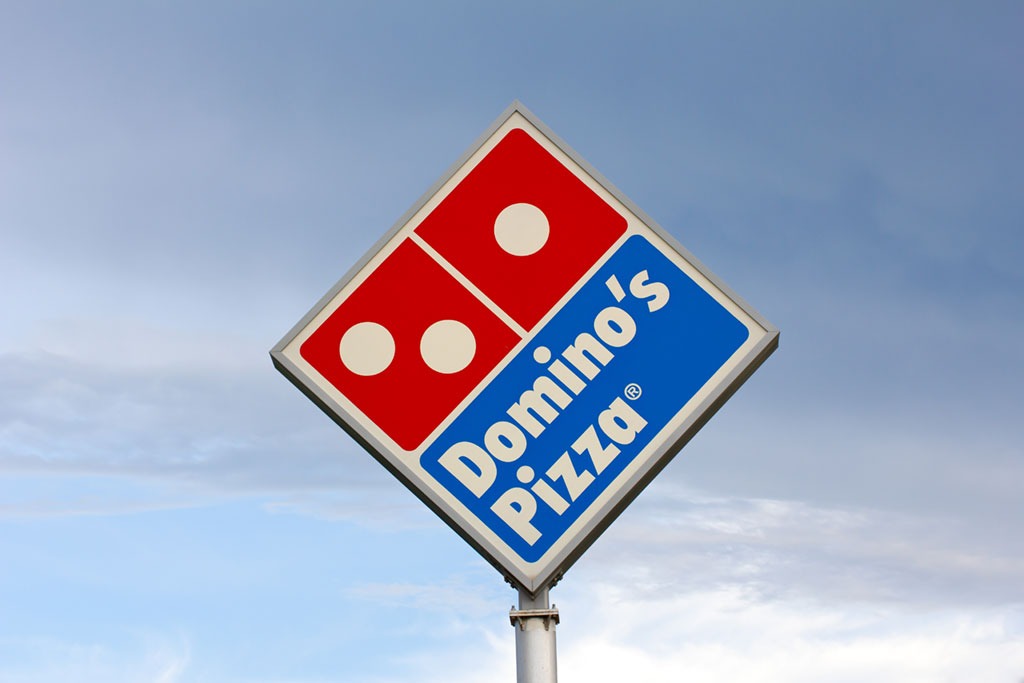 Get a vegan pie delivered to your door with a Domino's thin crust pizza—the only vegan option—with regular sauce. Add veggies and save the cheese for a completely vegan fast food meal, and then add some of the dipping sauces—the BBQ, hot buffalo, Italian, and garlic are all cruelty-free.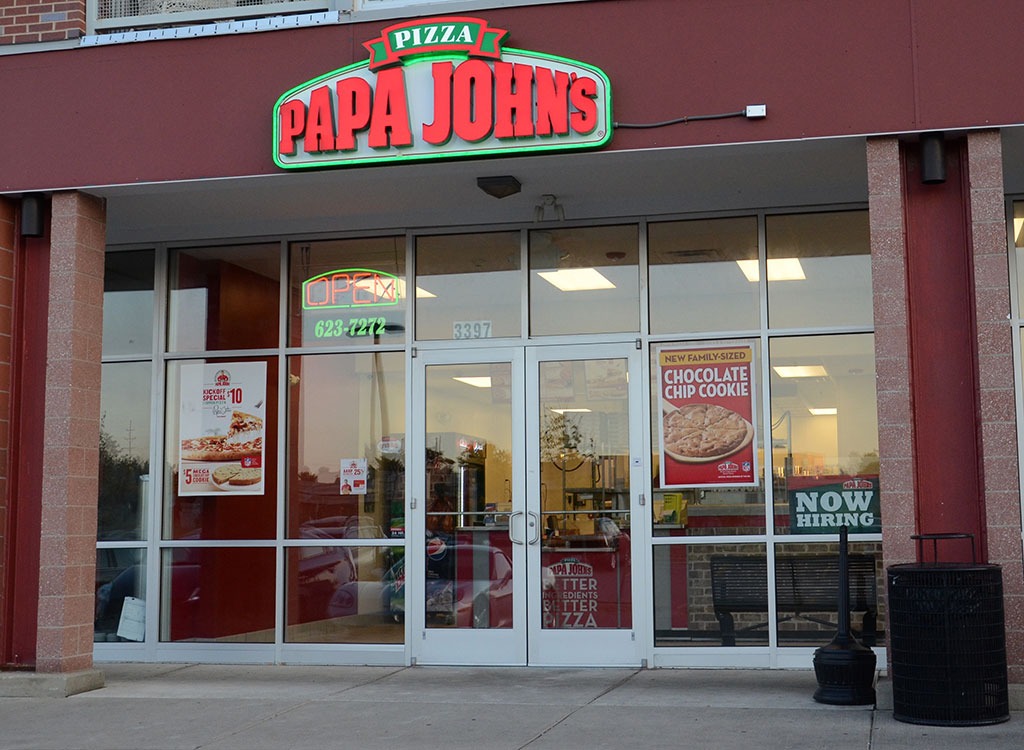 It might be hard to believe, but the garlic dipping sauce that Papa John's is famous for is vegan, as is the BBQ sauce. Layer that with the marinara sauce, veggies, and choose the original hand-tossed dough for a vegan delight full of taste.
Most of Pizza Hut's crusts are not vegan, but the Thin 'N Crispy crust is. You can also add extra veggies—and skip the cheese—to make a delicious pizza pie.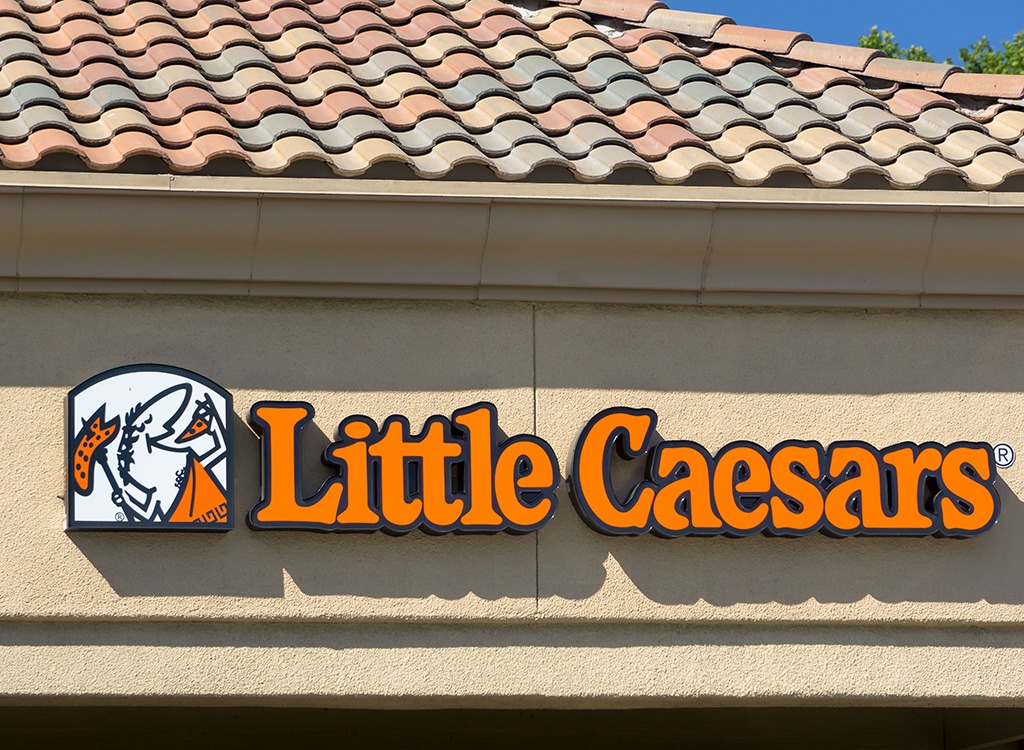 Like other pizzerias, the regular crust and sauce are both vegan, but the real treat is the chain's trademark Crazy Bread. Order it without Parmesan cheese—get some extra Crazy Sauce—and it's all vegan!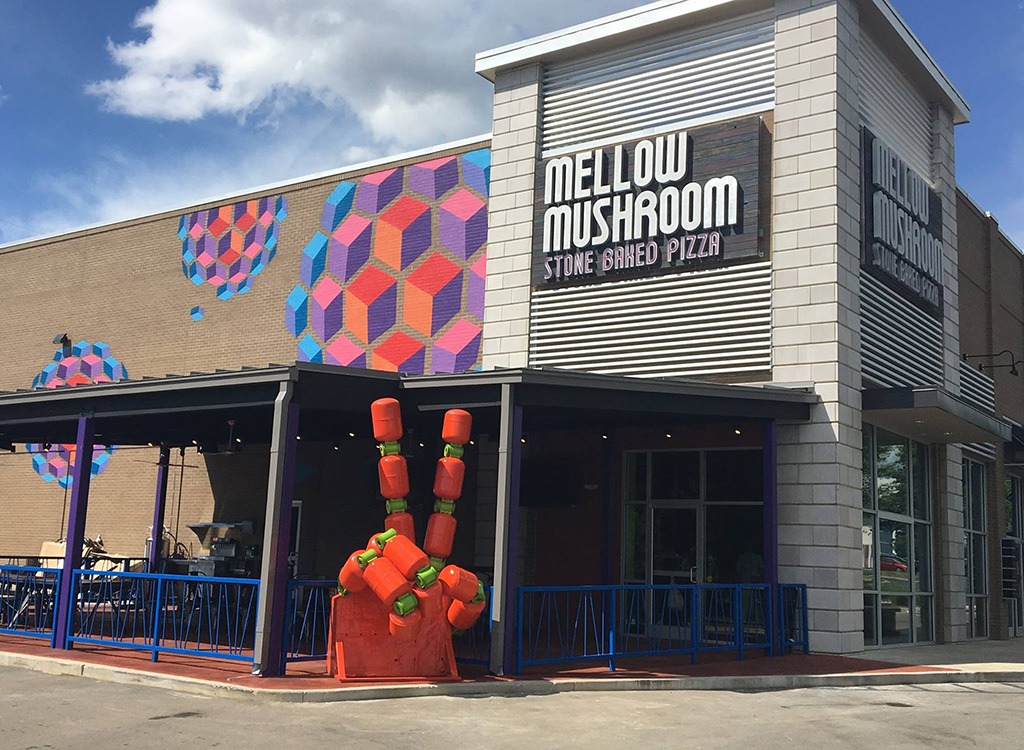 Mellow Mushroom isn't as well-known as some of the other pizza chains, but you'll want to make a beeline there if one's in your city. The chain offers a vegan menu that features a wide variety of vegan ingredients and toppings, including tofu and tempeh, along with dairy-free cheese and vegan red, olive oil, and BBQ sauces.
Sandwiches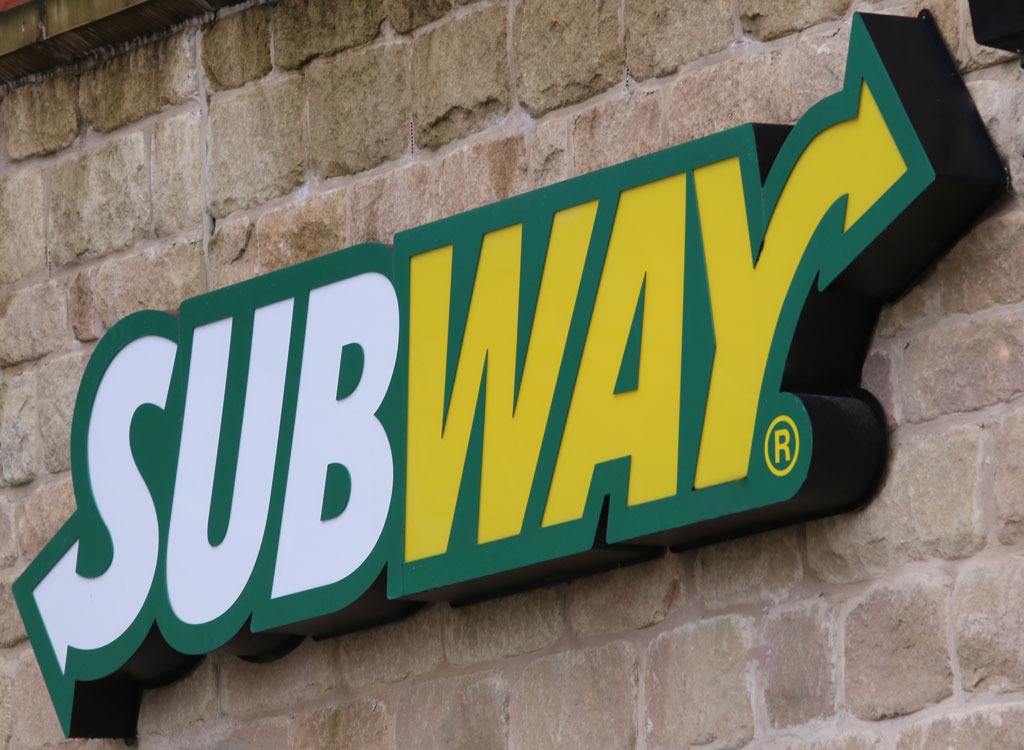 Subway lets you "Eat Fresh" with a variety of veggies and other animal-free toppings. The Veggie Delite on Italian bread with no mayo and cheese is vegan. Some locations also offer specialty vegan sandwiches, so ask your sandwich artist for recommendations before you order.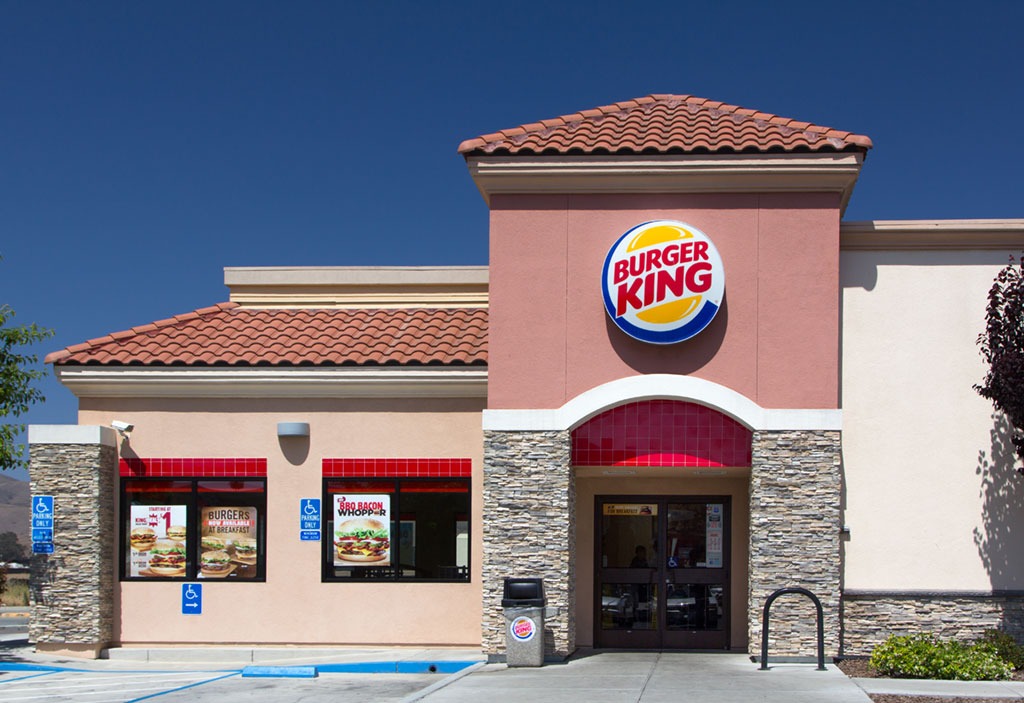 Contrary to what it seems, BK's veggie burger is not vegan because it's made with a soy- and dairy-based patty by Morningstar Farms. The chain's fries are vegan, however, as is the house salad with oil and vinegar.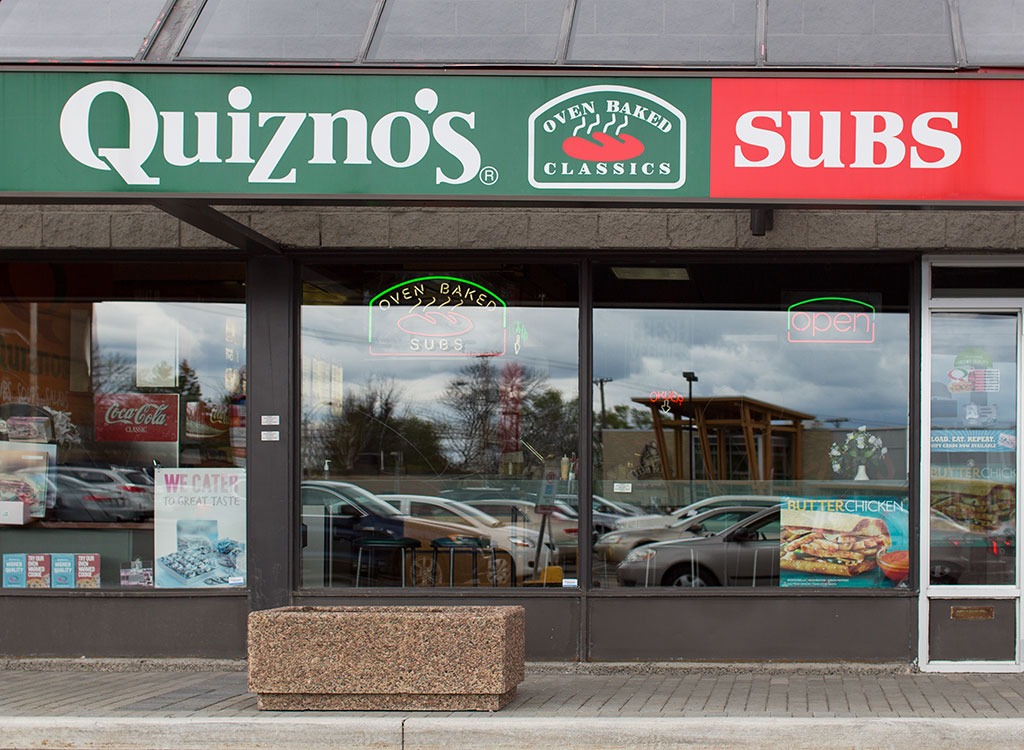 Quizno's offers a vegetable sandwich that's filled with a bunch of nutrient-filled ingredients like lettuce, tomatoes, olives, mushrooms, and guacamole. Order it without cheese and the red wine vinaigrette for a vegan sandwich—as long as you put it on the wheat bread or an herb wrap.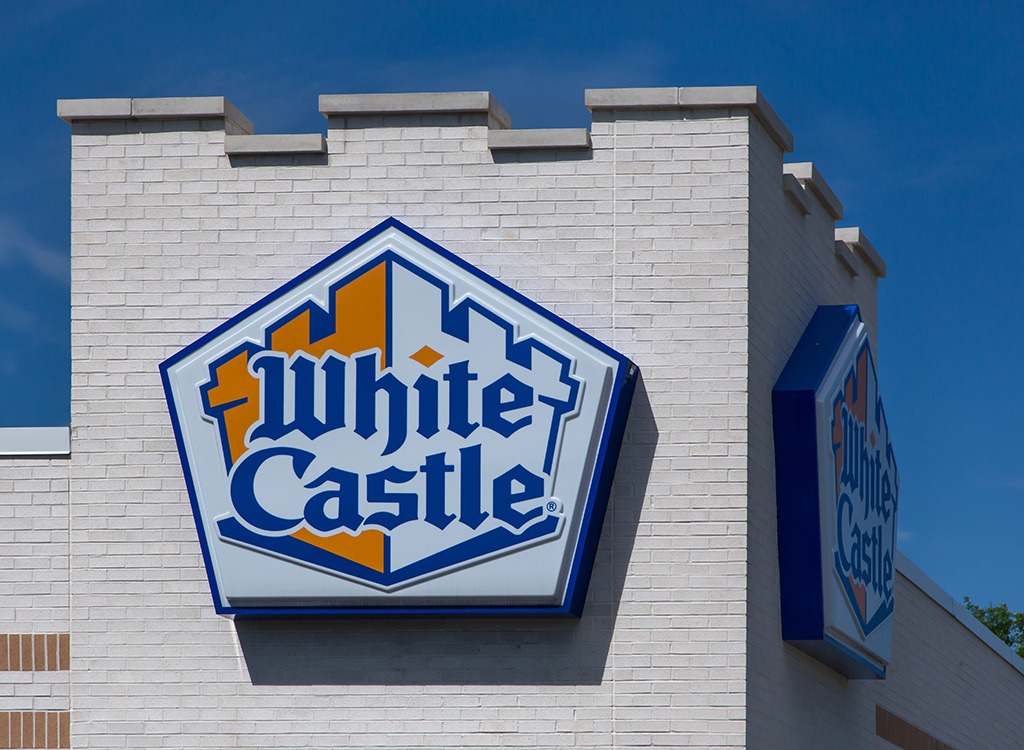 White Castle is known for its sliders, and now there's a vegan slider option—made by the Dr. Praeger's brand—that can come plain or with a special side of sweet Thai sauce.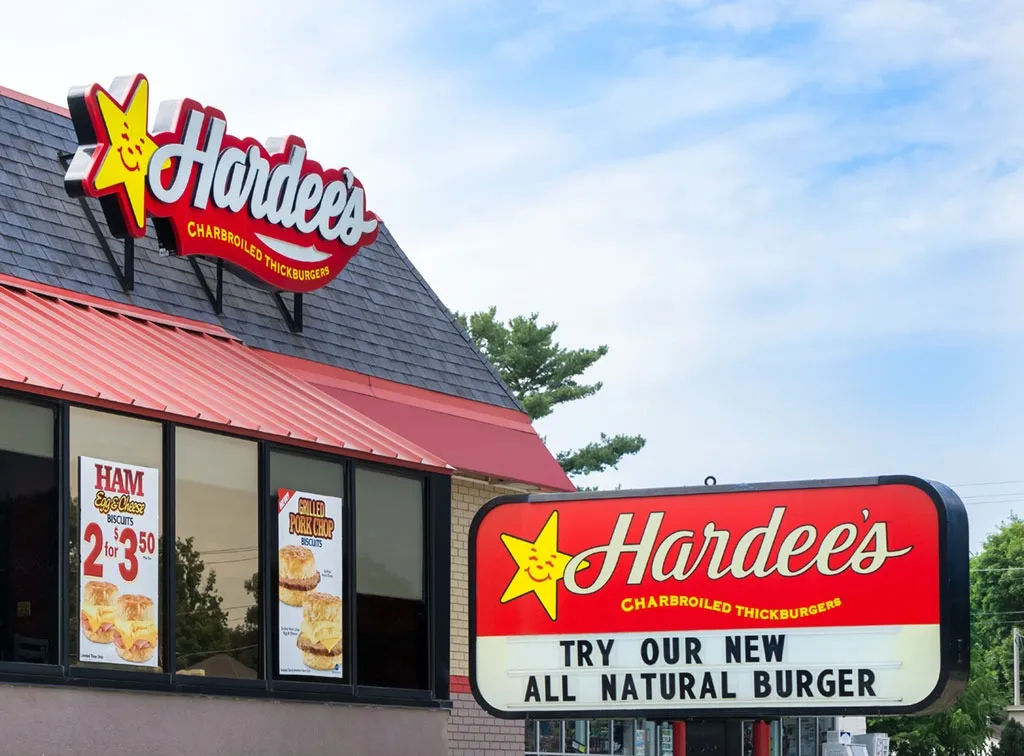 Like Burger King, the fries at Hardee's and Carl's Jr. are vegan, as are the hash rounds and hash-brown nuggets. There are several veggie burger options—like the Guacamole Thickburger, but they're not vegan. Ask for them without cheese and sub out the bun for something else—like a lettuce wrap—to make it vegan.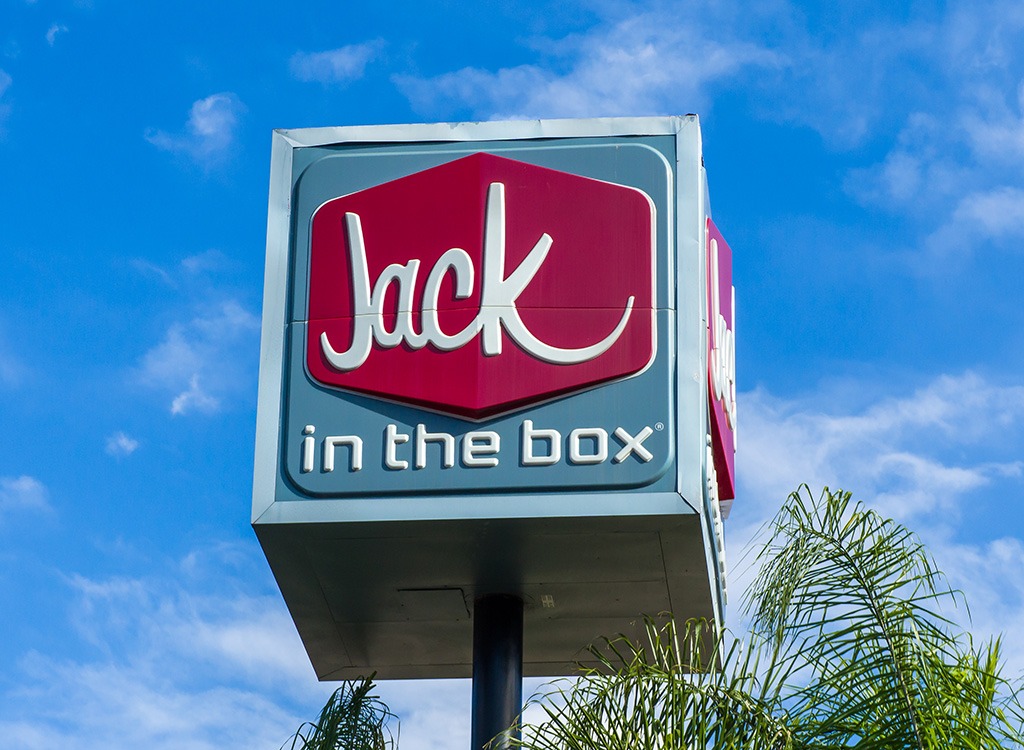 The fries at Jack in the Box are vegan, as are the potato wedges and seasoned curly fries. The side of black beans is vegan, as is the blueberry muffin oatmeal. Notice a theme here?
Chick-Fil-A might want you to eat more chicken, but there are still some vegan options if you have to stop at one of the many popular restaurants. Many of the salads are vegan, if you take out the cheese and meat, like the Market Salad and Asian Salad. Some of the vegan dressings are the Zesty Apple Cider Vinaigrette, Light Italian, and the Polynesian and BBQ sauces. The Cool Wrap is also a cool choice for vegans, if you get it without the chicken and sub in a different salad dressing for the Avocado Lime Ranch dressing.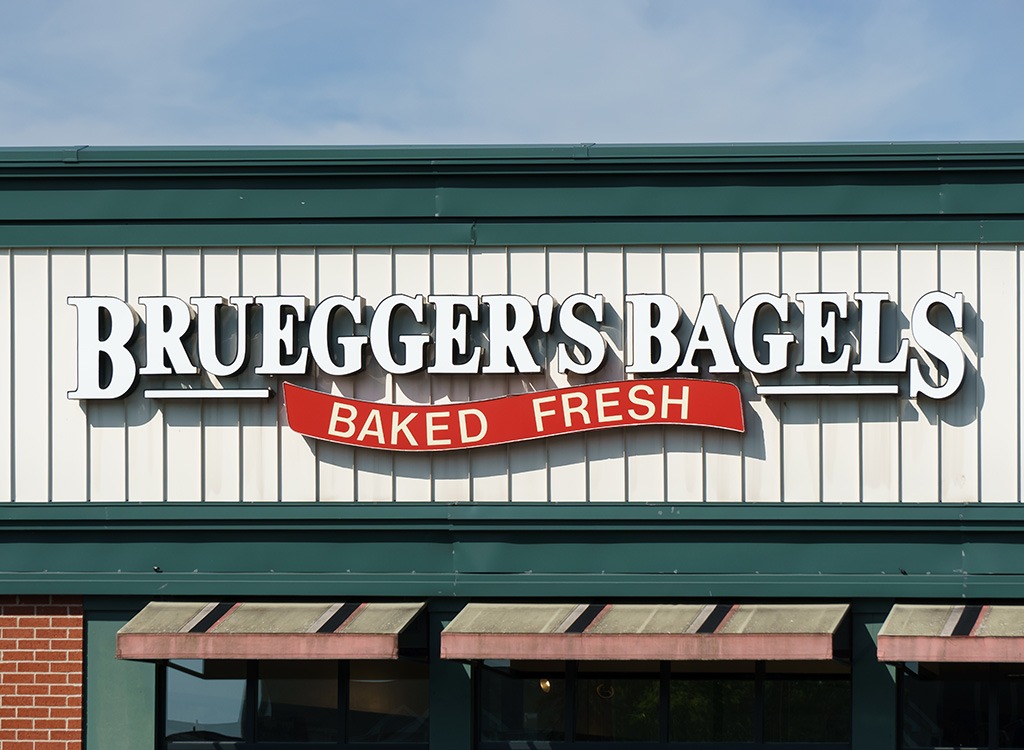 Many of the bagels at Bruegger's are vegan—more than you'd think! The pumpernickel, cranberry-orange, cinnamon-sugar, blueberry, and rosemary olive oil bagels are vegan. Use one of those bagels as a base to build your vegetarian or vegan sandwich—just skip the dairy-based ingredients like cream and regular cheese.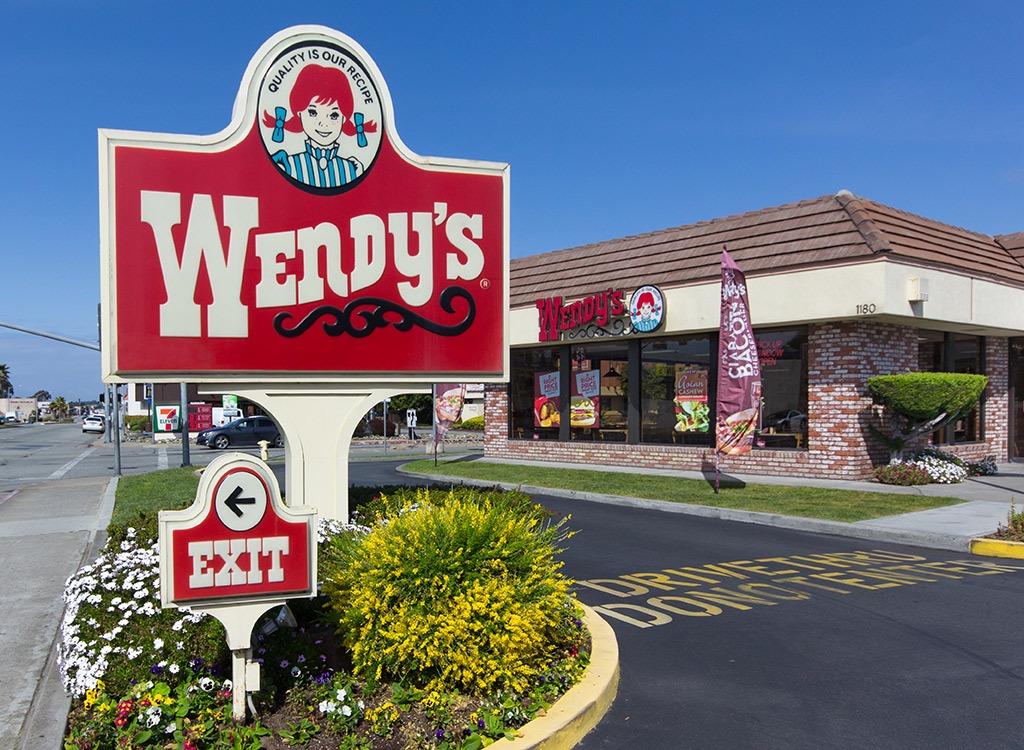 Your best option at the burger chain is to get the plain baked potato or French fries with a garden salad. The veggie sandwich is a basic sandwich without meat, so just ask for it at the counter—just confirm what's in the bun first.
Fast Casual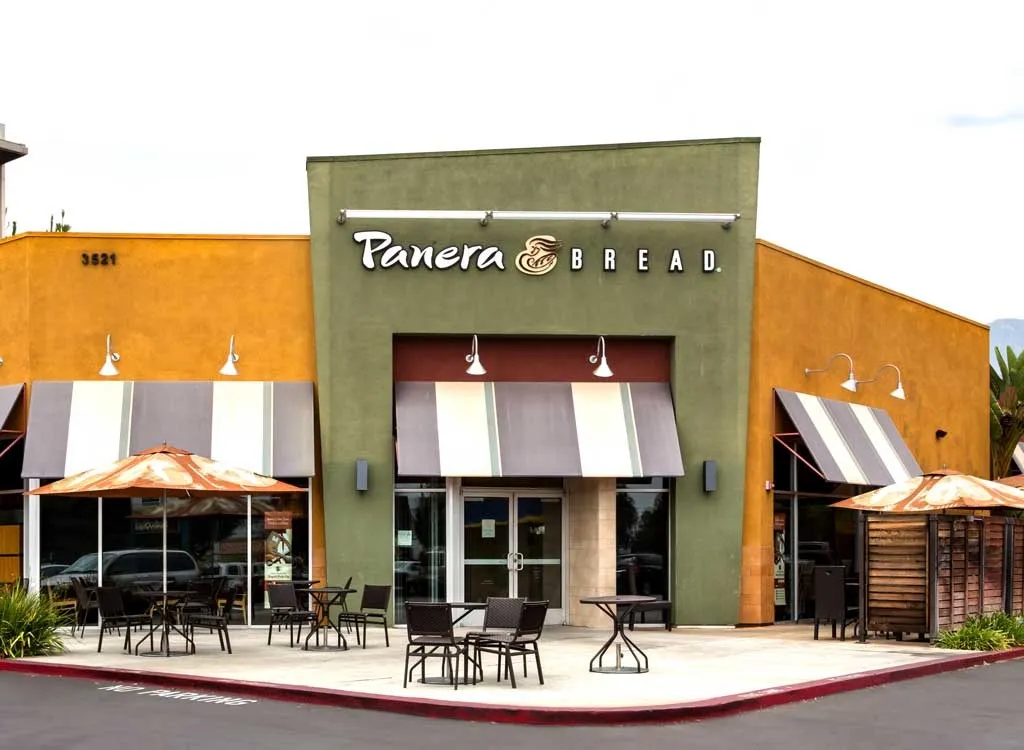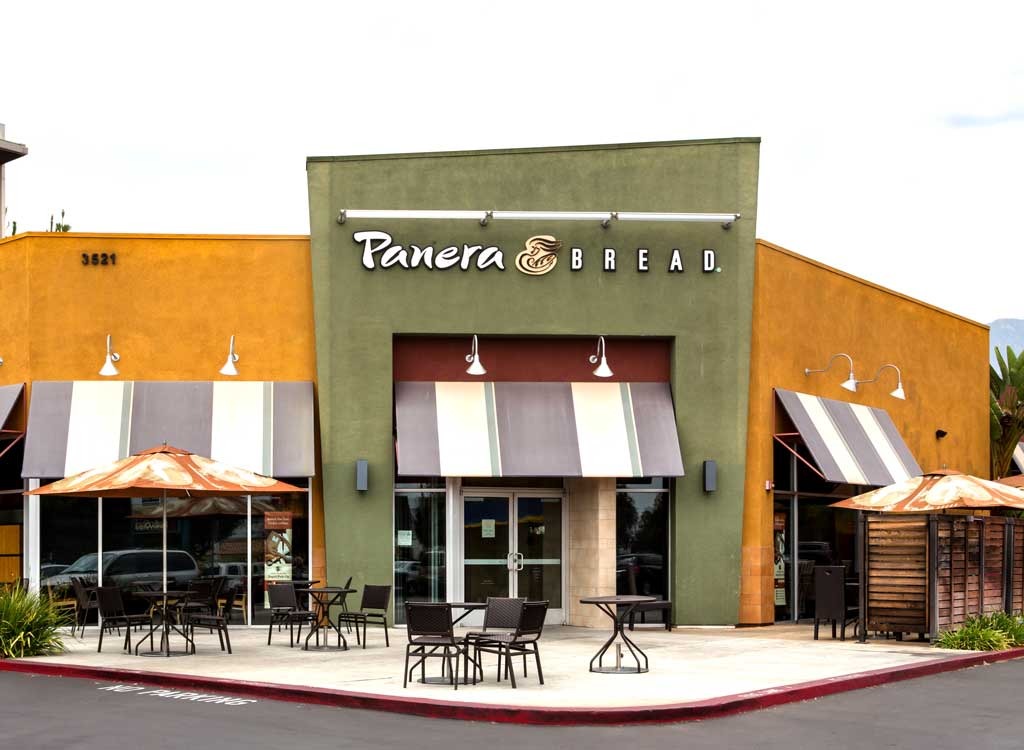 Panera is known for their bread bowls, but those aren't vegan. Some vegan options on the Panera menu include their everything bagels, along with plain, whole grain, sesame, sprouted grain, and blueberry.
Vegan breads aren't few and far between, either: whole grain, rye, sourdough, tomato basil, country, ciabatta, sprouted grain, and the French baguette are all animal-friendly. The Mediterranean sandwich can be easily made vegan by skipping the feta cheese. Pair it with the vegetarian black bean soup (it's vegan), or the lentil quinoa bowl (without chicken and eggs). Top it off with a Green Passion or Blueberry Pomegranate Power Smoothie (both vegan) for a protein-packed meal that'll leave you satisfied.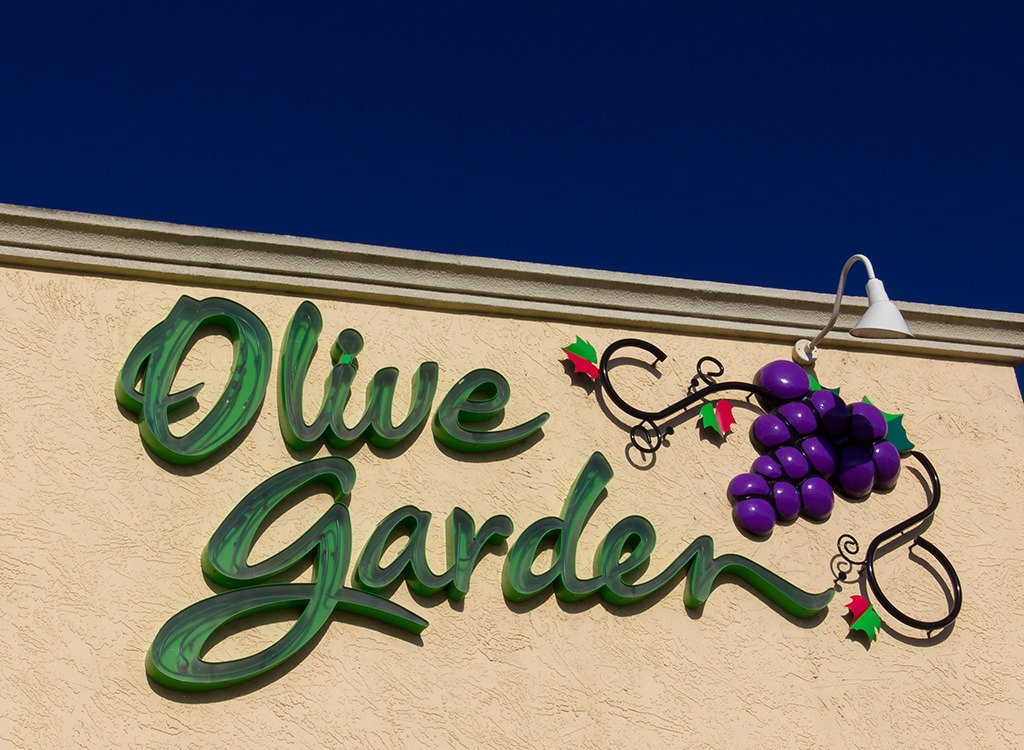 Good news for vegans! You can indulge in the Olive Garden's breadsticks when you're there because the butter topping isn't butter at all; it's soy. Then, create your own vegan pasta dish by asking for veggies like broccoli to be sauteed in olive oil.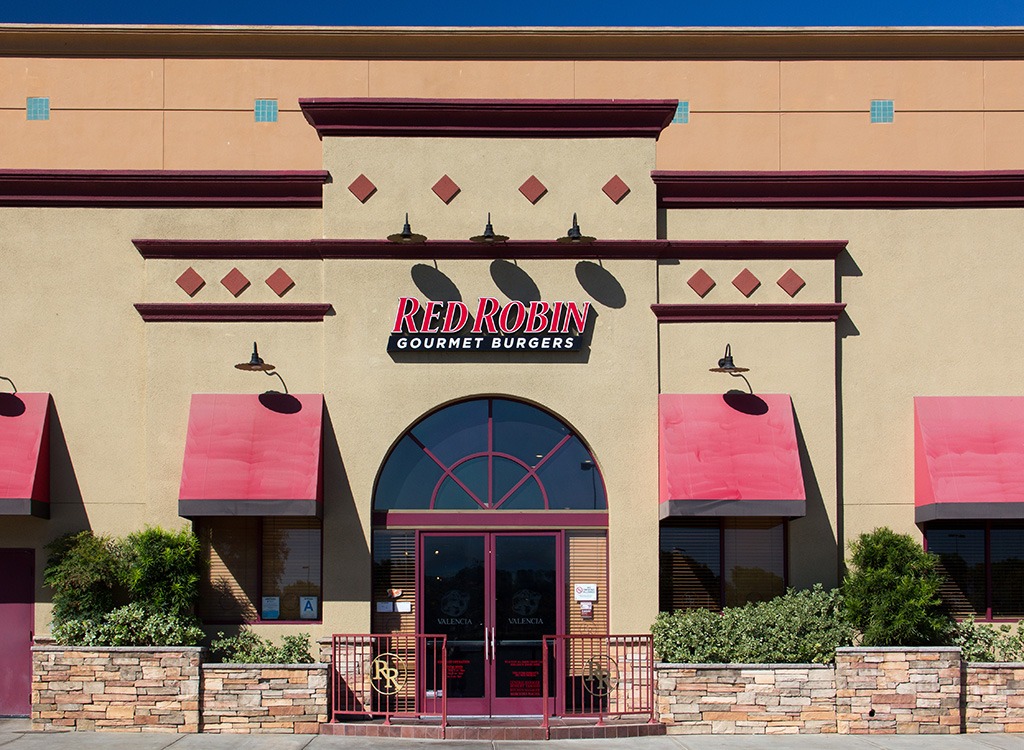 Red Robin is all about the burgers, but they do offer a hummus plate for vegans, as well as a vegan burger from Boca. The French fries are also said to be vegan, but it's best to double check with your server the next time you're eating there.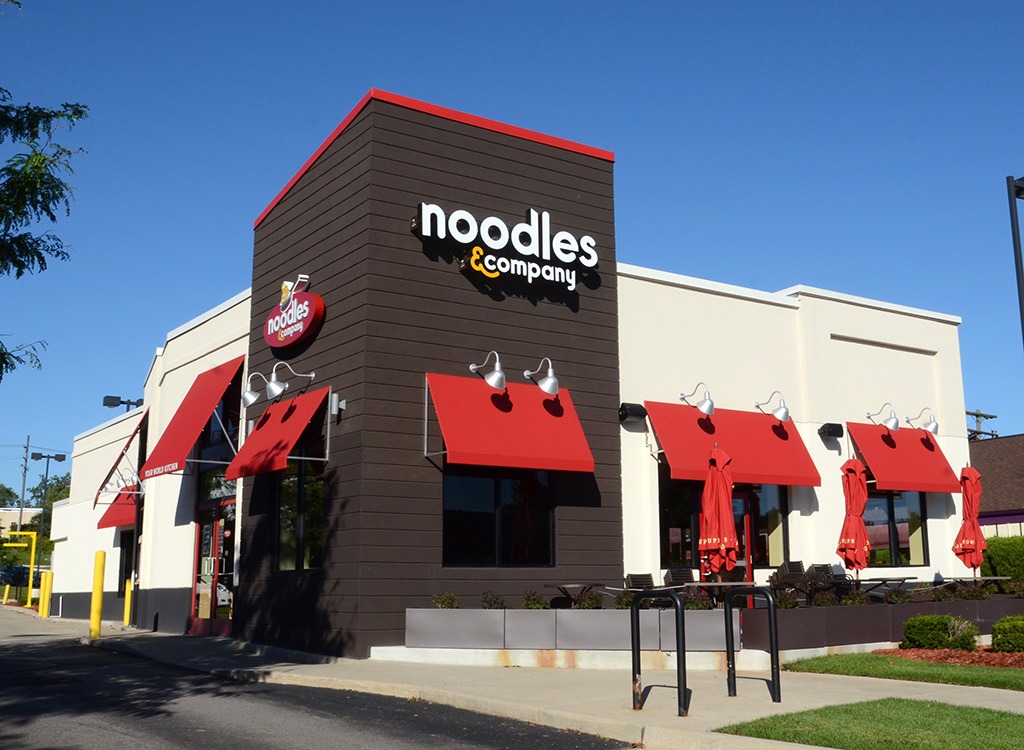 Noodles and Company caters to a lot of different tastes with their fusion of Italian and Asian entrees. Many of the popular dishes can be made vegan or subbed with tofu. Try the Japanese Pan Noodles, Penne Rosa (no cream, no cheese), Whole Grain Tuscan Fresca (no cheese), the Indonesian Peanut Sautee, or the Chinese Chop Salad.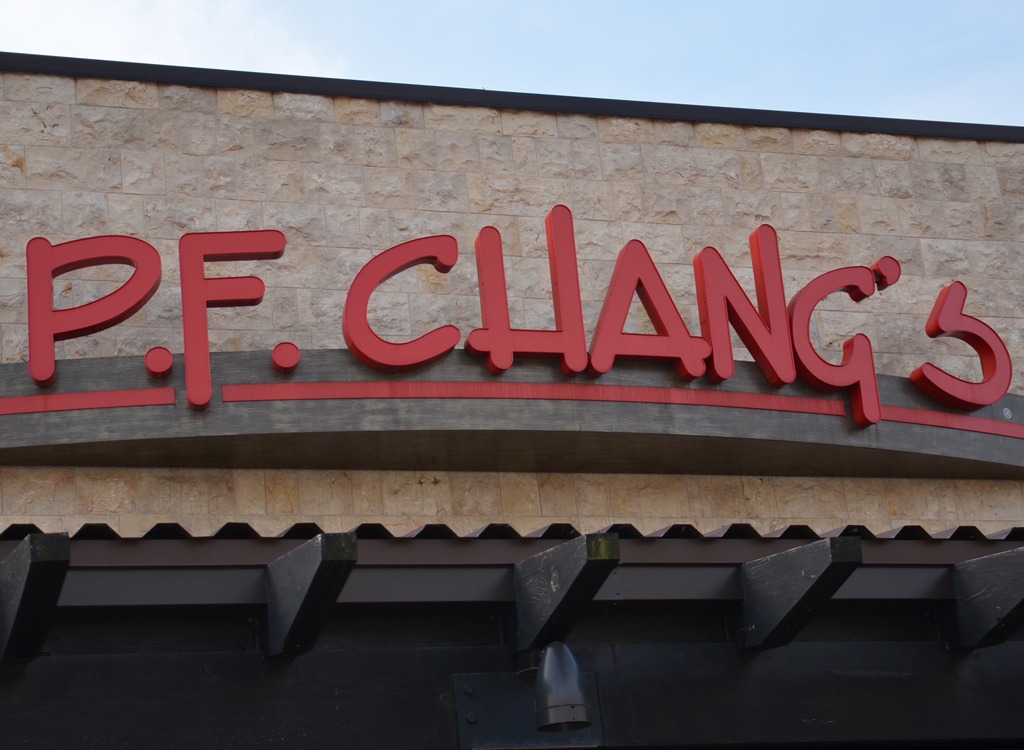 P.F. Chang's China Bistro has a special vegetarian menu that can be easily modified to vegan status if you ask. Plus, you can get tofu lettuce wraps instead of the regular beef-based version.
The best part about Ruby Tuesday is the chain's huge salad bar with plenty of lettuce, veggie, and topping choices. Just be sure the dressings are vegan, too; Italian and most vinaigrettes are good choices, but always read labels (or ask your server!) before sitting down to your meal.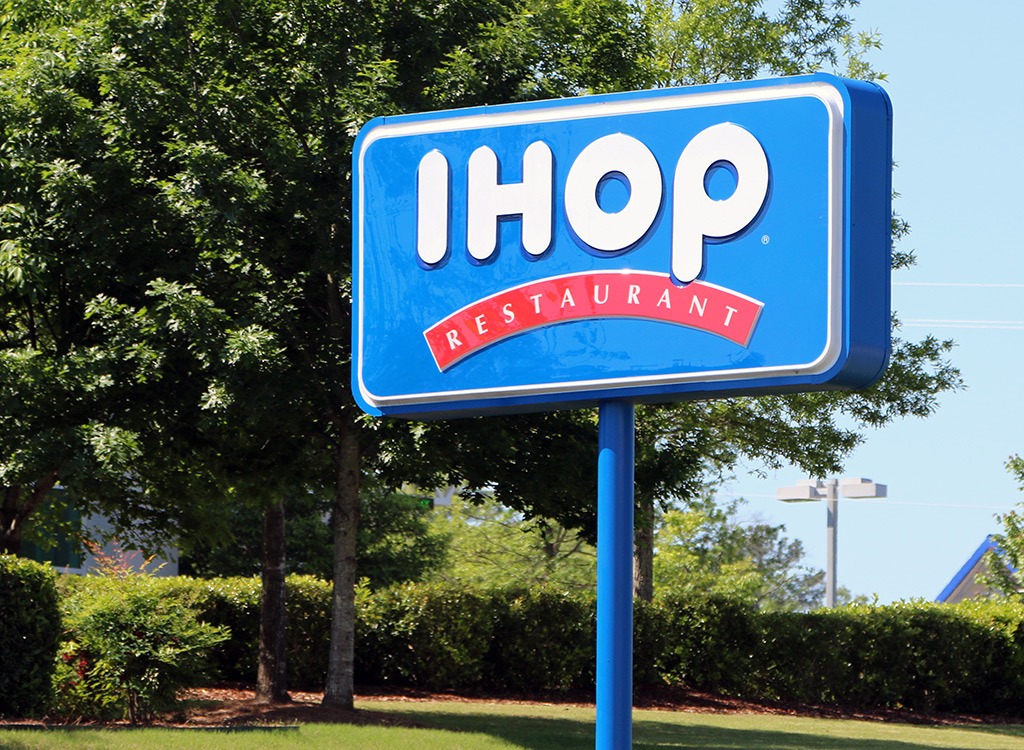 You might not want the bacon and sausage on the menu, but you can find vegan breakfast favorites at IHOP. The best vegan options include the grits, fresh fruit, and hash browns. Pair them with some sauteed spinach and mushrooms for a vegan-powered meal that gets you prepared for the day ahead.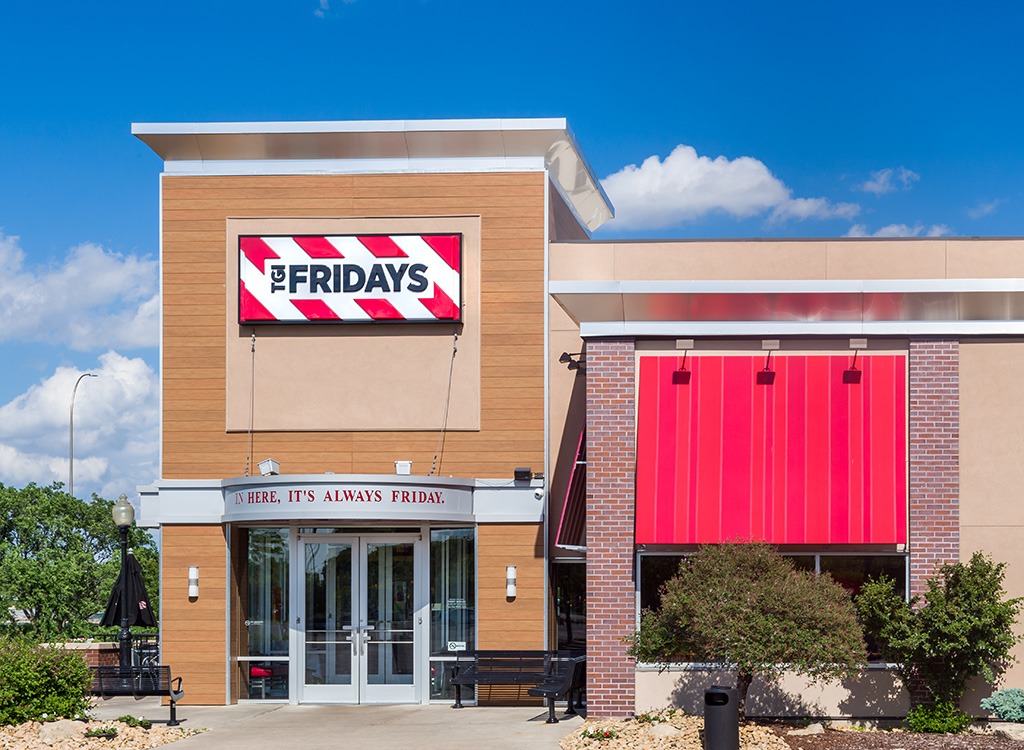 Nachos don't have to be a no-go when you head to TGI Friday's with some friends. The chip-based dish can be made vegan if you take out the cheese and sour cream because the rest is made up of vegan-friendly tortilla chips, guacamole, jalapeños, and pico de gallo. Just be sure to ask your server in case they've made changes to the recipe.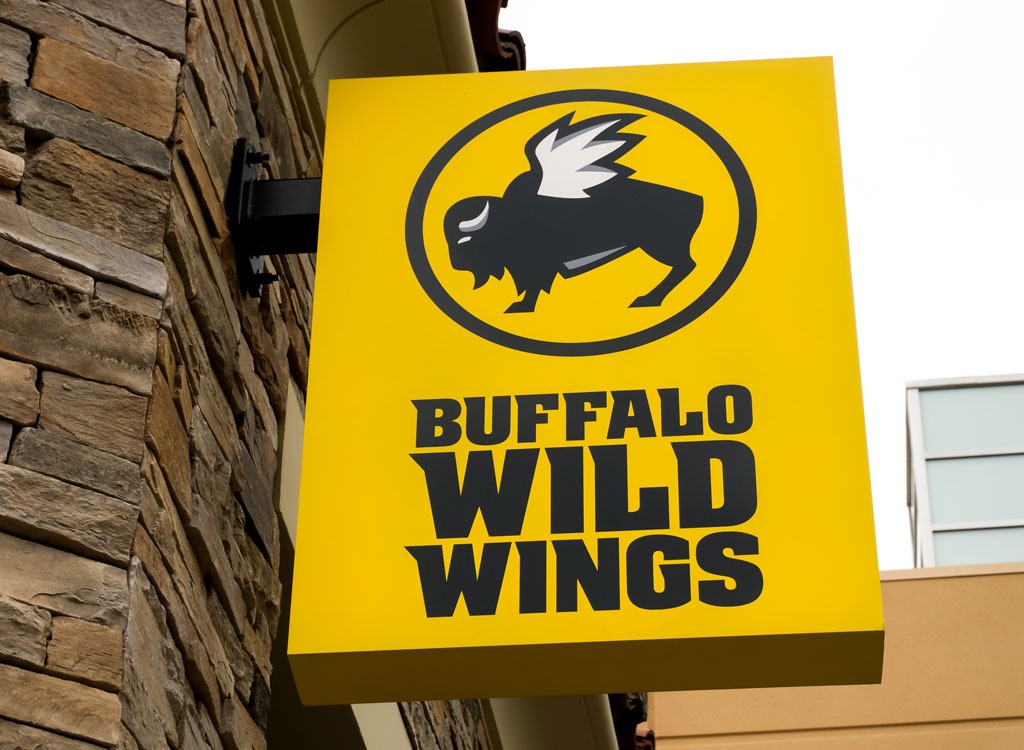 There isn't a lot for vegans to choose from at this chicken wing palace, but you can get a salad (sans cheese) and dressing, including the French, Asian sesame, or light balsamic. Buffalo Wild Wings offers a black bean burger, but it contains dairy and is just vegetarian, not vegan.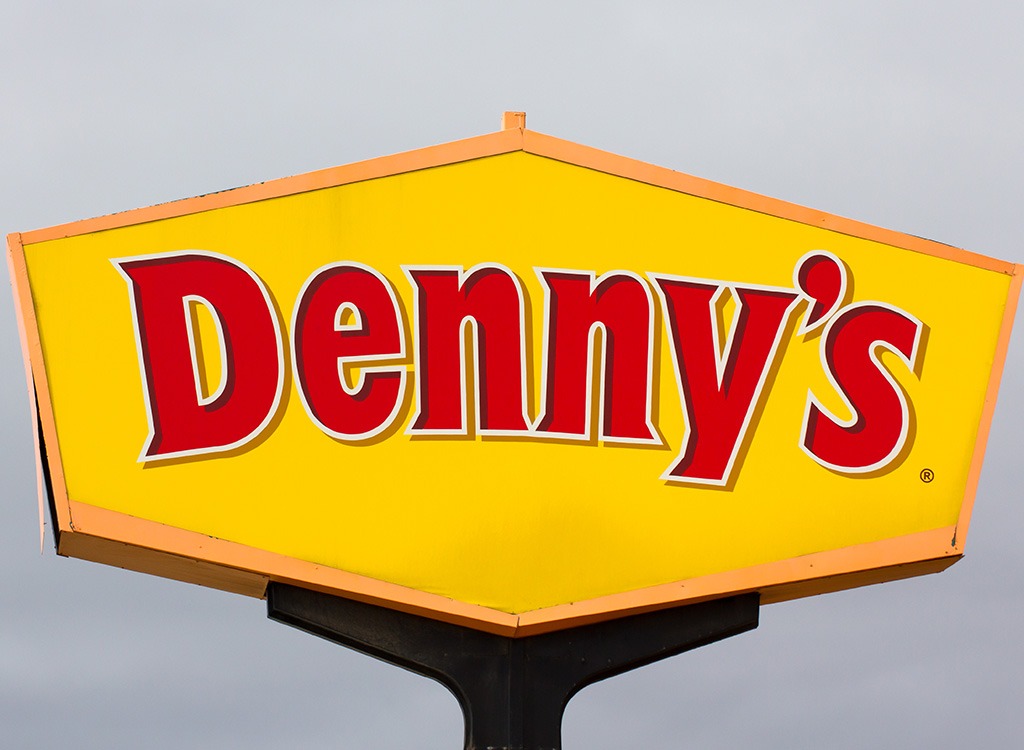 Denny's offers plenty of vegan options. The restaurant offers a Boca burger and the seasoned French fries, baked potatoes, and veggie plates. For breakfast, breads like English muffins and bagels are vegan, as are sides like grits, applesauce, and fresh fruit.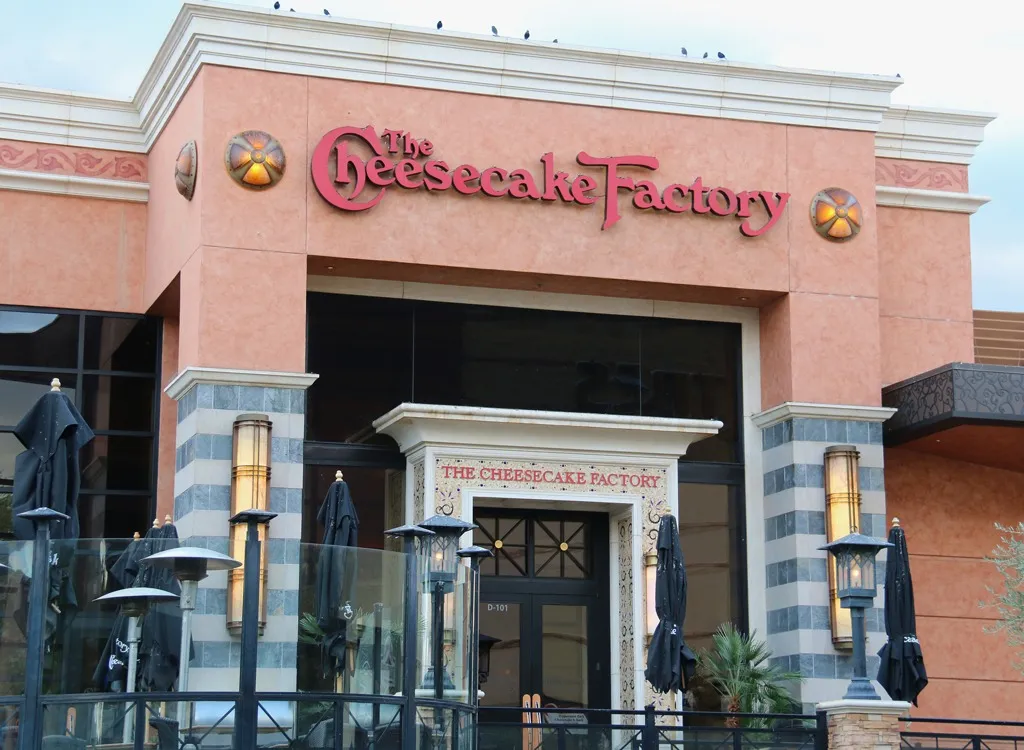 The Cheesecake Factory is famous for its dairy-based cheesecake, but there are plenty of vegan picks to try the next time you stop. The vast menu boasts a veggie burger made with mushrooms, black beans, brown rice, farro, and couscous.
Drinks and Dessert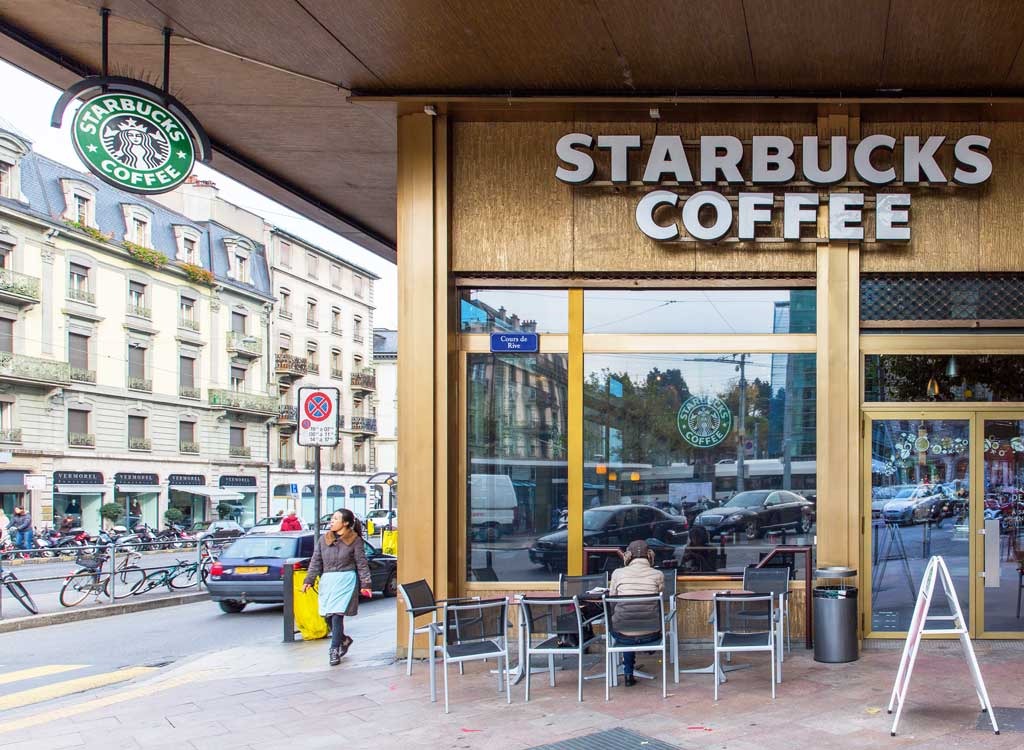 Most of your Starbucks favorites can be made vegan; just ask for soy or almond milk and hold the whipped cream, java chips, caramel and protein powder. Plain coffee is always vegan, but anything with pumpkin spice, caramel brûlée, and white mocha is not. The clear syrups are vegan, too.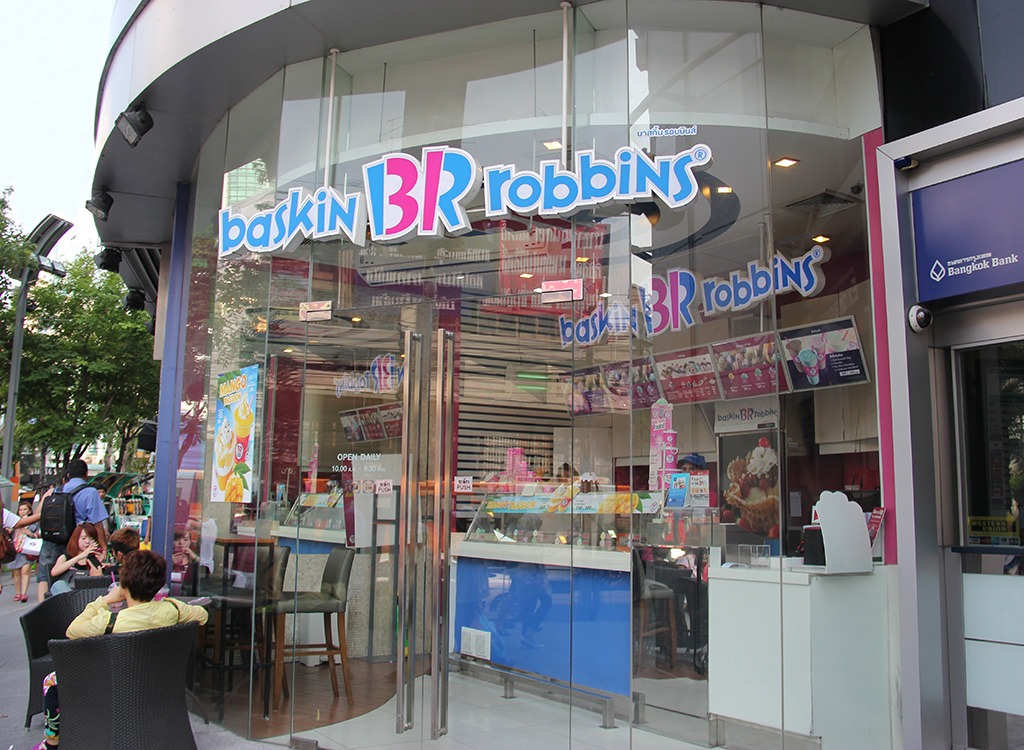 John Robbins, the founder of Baskin Robbins, became a vegan later in life and advocated for animals, so it's not surprising that there are some dairy-free sorbet options at the chain's ice cream stores. Baskin Robbins also offers gelatin-free options—just ask the employees.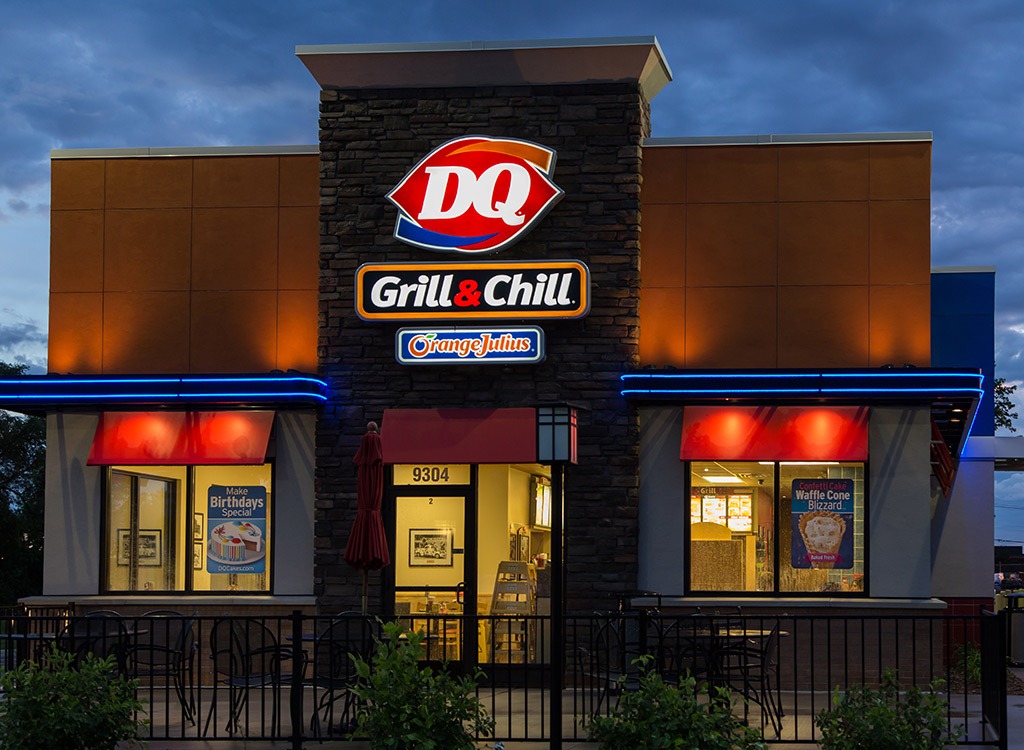 Dairy Queen doesn't yet offer dairy-free ice cream, but the fruity flavors in the chain's Arctic Blasts—including cherry, grape, and blue raspberry—are vegan. The light versions of their smoothies are also vegan, but double check before you order just to be sure they aren't following a different recipe.