30 Six-Pack Secrets from the World's Fittest Men
We snagged weight loss tips from some of the fittest guys around to help you get shredded abs—and hold onto them for life!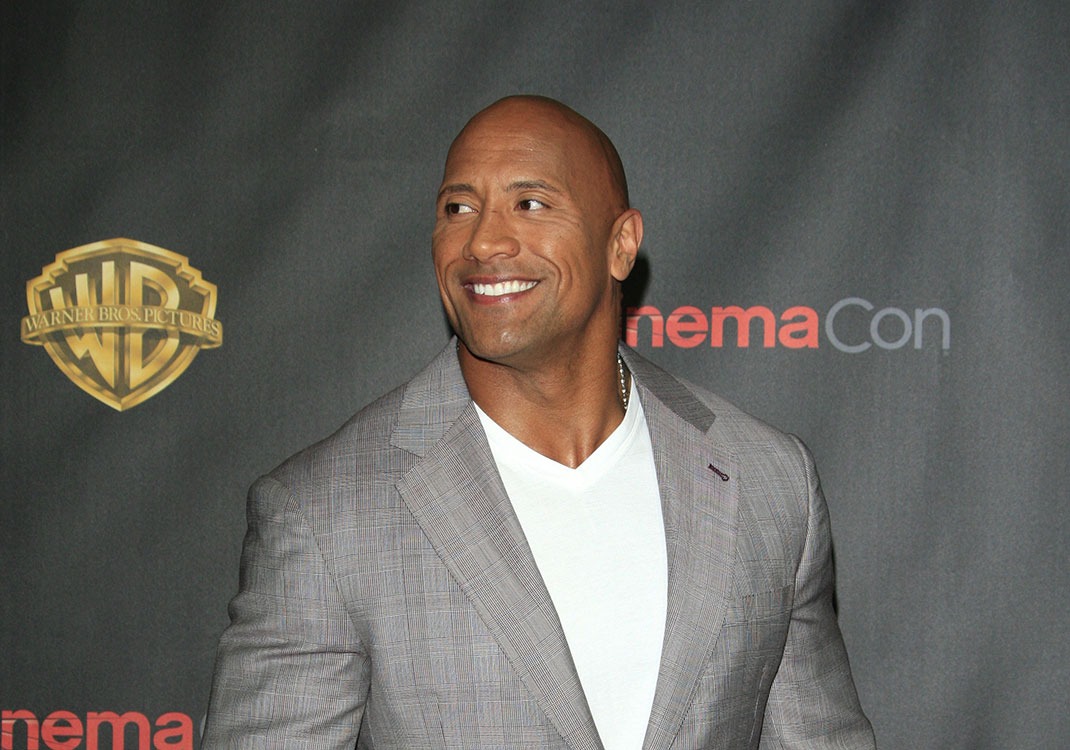 "I hate to lose," my friend Jim told me the other day. He was talking about being down 35-33 during a pickup game of basketball, but he might as well have been talking about his weight.
"Losing" weight is almost against a man's mindset: Most men are more interested in gaining—gaining muscle, gaining strength, gaining money, gaining experience. And unfortunately, most guys are better at gaining pounds of flab than they are pounds of muscle.
Yet all of us want to "lose" the flab around our midsection—and expose our six-pack. So to get the world's best fat-melting, muscle-building tips, Eat This, Not That! reached out to some of the fittest men on earth, including Terry Crews, Hugh Jackman, and Liam Hemsworth. How do they do it—and how can you?
Read their workout, nutrition, and motivation advice below, and to get the ultimate six pack—and unveil lean, hard, rippling abs—and stay on track for the long haul with the help of these 50 Ways to Lose 10 Pounds—Fast.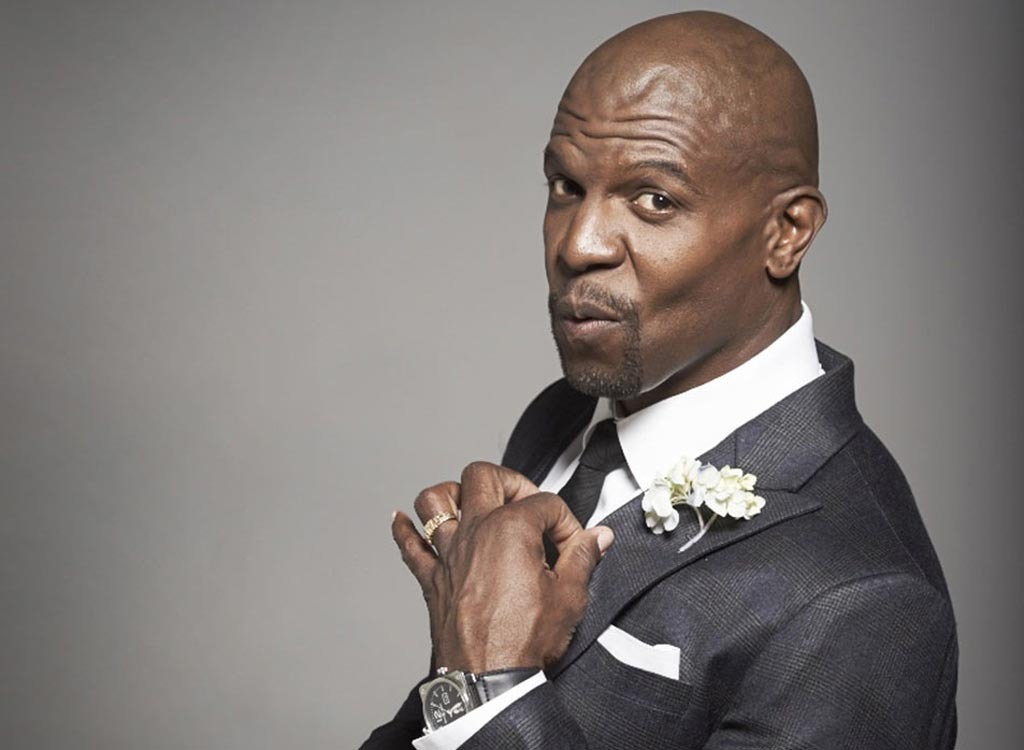 Terry Crews
"The neighborhood I grew up in became worse and worse over the years, and when we played football in the street, or in the park, a handful of grown men always sauntered over to get in on the game," actor and former American football player Terry Crews tells us. "Maybe they were just reliving their youth, but they felt it was their job to make us tough, and they did not mess around."
"We had to decide if we were going to grow up quickly, and be strong, maybe even earn enough respect from the older guys to make a name for ourselves, or if we were going to sneak away. A lot of the other boys my age knew it wasn't for them, and it didn't take them long to stop messing with these pickup games. But I wasn't going to show any fear. I was obsessed with my own internal mantra: 'I'm big enough. I'm strong enough. I'm fast enough.' Even if you beat me today, I'm coming back tomorrow. That's how I first realized the power of physical fitness and athleticism." Basically, what Crews is saying is if you want to boost your athleticism or sculpt a better body badly enough, all you need to do is persevere and never give up. If you think positively and put in the work, anything is possible.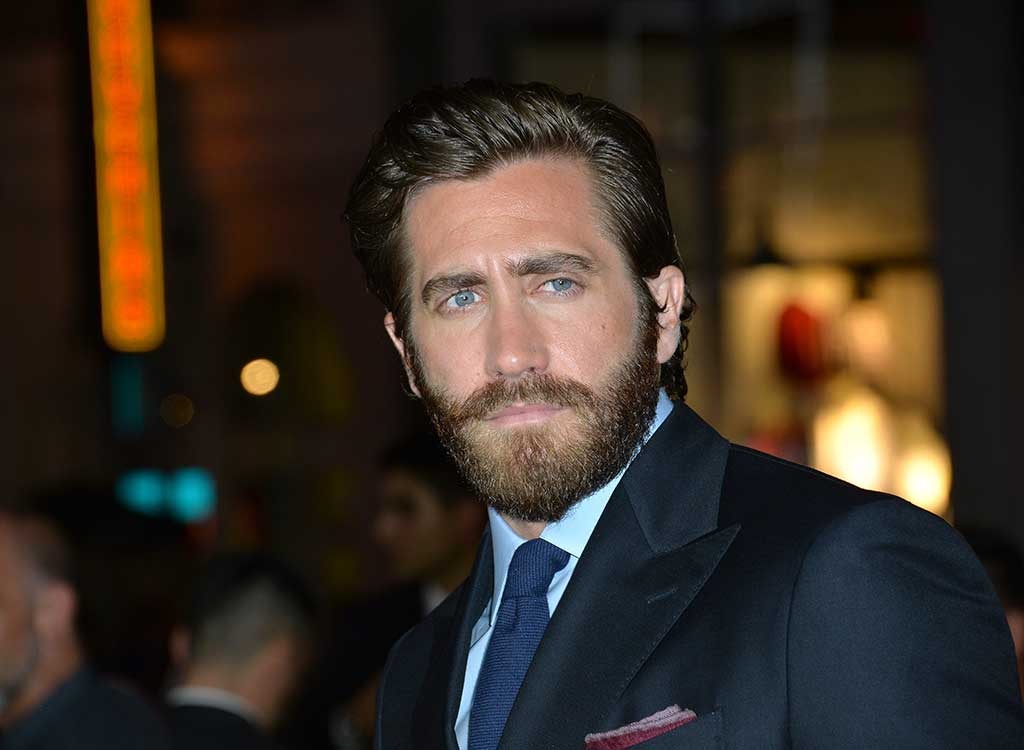 Jake Gyllenhaal
In preparation for the movie "Southpaw", Gyllenhaal ate six to seven meals a day. He told Bodybuilding.com that his "diet would consist of lots of eggs, chicken, fish, bananas, apples, almonds, cacao beans, raisins, goji berries, rye bread, pasta, couscous and potatoes, and lots of steamed vegetables and salad: avocado, tomatoes, broccoli, and other dark-green leaves. Nothing was fried, and everything was as natural as possible. I would drink plenty of water throughout the day, as well."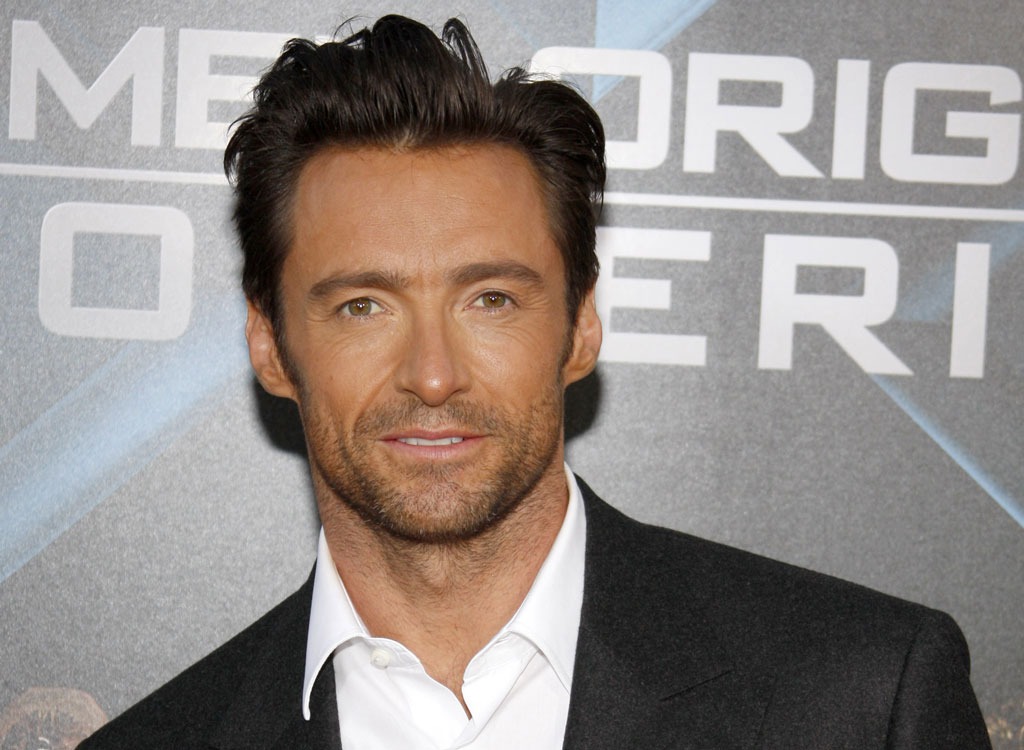 Hugh Jackman
"When I was younger, I had a bad back. I grew something like 12 inches in 1 year. I was this 14-year-old beanpole," the Australian actor, singer, and producer tells Eat This, Not That! "One day I was playing cricket and did this kind of reflex catch, reaching up, twisting, and I caught the ball. Then passed out cold. Apparently, I'd completely ripped out all the muscles at the base of my spine. They'd been stretched to the tearing point because the bones had just gone crazy growing. I knew from that day that I'd always have to keep myself fit, especially my core."
"This is why I train so hard for a role like Wolverine because I'm not Wolverine. I'll get hurt," Jackman continues. "So I ramp it up. I do an hour and a half a day in the gym. And I train really hard. I crank up Godsmack and Metallica. I yell and scream, which helps me get into the character and have a bitch of a workout."
"But here's what I love, what fitness has given me: When I've got 315 pounds above me [during a bench press], there's that little point, that breaking point. You either get really pissed off at that weight, or you just ask for help from your partner. It's that exact point—and every guy reading this will recognize it—that's when Wolverine gets not just pissed off, but insanely pissed off. I try to get to that point every day in my workout. And then push through it."
Chase Utley, Pro Baseball Player
Second baseman Chase Utley recently told Men's Fitness that he stays away from soda at all costs to stay in performance-ready condition. " I stay away from soda. The only liquid I put it my body is water. I think nutrition is extremely important. The healthier you eat, the better your body will respond to athletic competition." Having trouble kicking your own soda habit? These 15 New Drinks That Make it Easy to Quit Soda can help!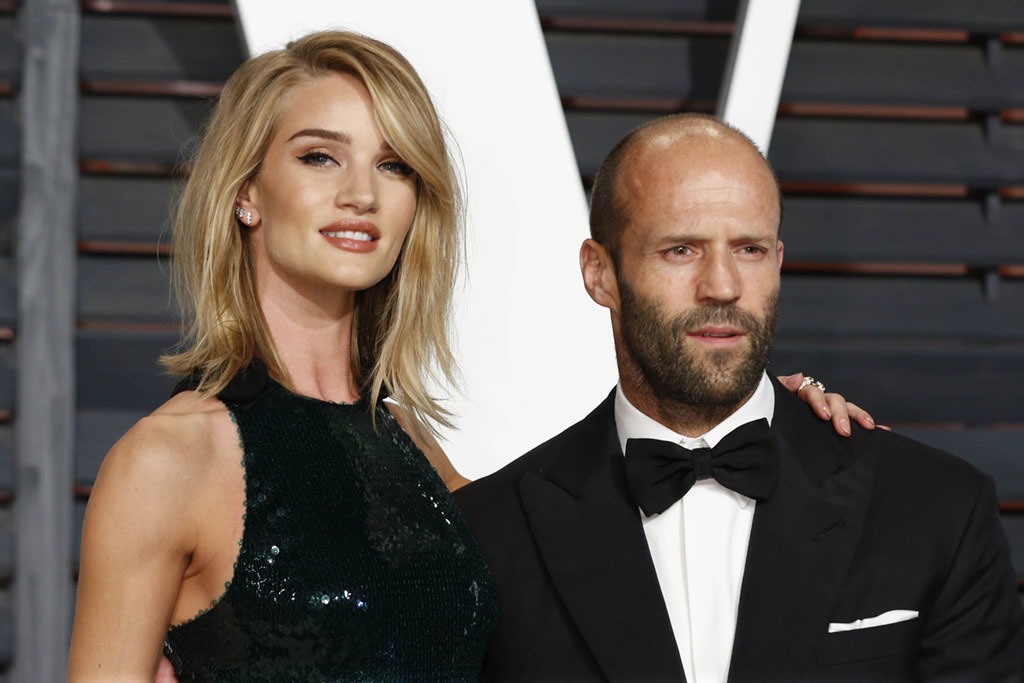 Jason Statham
"You can go to the gym six, seven times a week if you're stupid enough. You can train for an hour and not see any real results because you're not engaging," the "Furious 7" actor tells us. "When you train, your body's like a piece of dynamite. You can tap it with a pencil all…day, but you'll never make it explode. You hit it once with a hammer, bang! That's what you should do…. Get serious. Do 40 minutes hard, not an hour and a half of nonsense." For more ways to get a six-pack like the Stath, scroll through this comprehensive list of 30 Foods That Uncover Your Abs!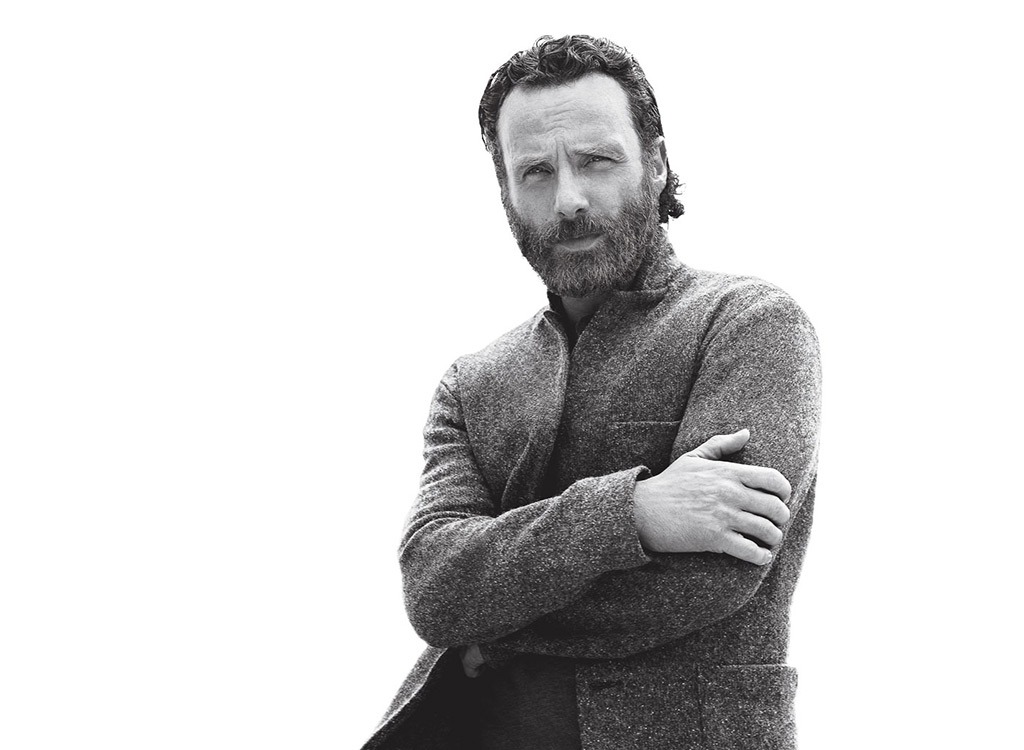 Andrew Lincoln
The Walking Dead's Andrew Lincoln is naturally lean, a classic ectomorph, and it's easy to see how he struggles to bulk up, as he did before Season 4. He's a natural distance runner who'll do five miles in the Georgia heat. But that year, he hired a trainer, who ordered him to halt the distance running, add in rapid sets with free weights, and cut out carbs and sugars, Lincoln shares with Eat This, Not That! partner site Men's Fitness. And he looked better and fitter than ever. To follow his lead read up on these 30 Ways to Stop Eating So Much Sugar.
Get Insanely Into Proteins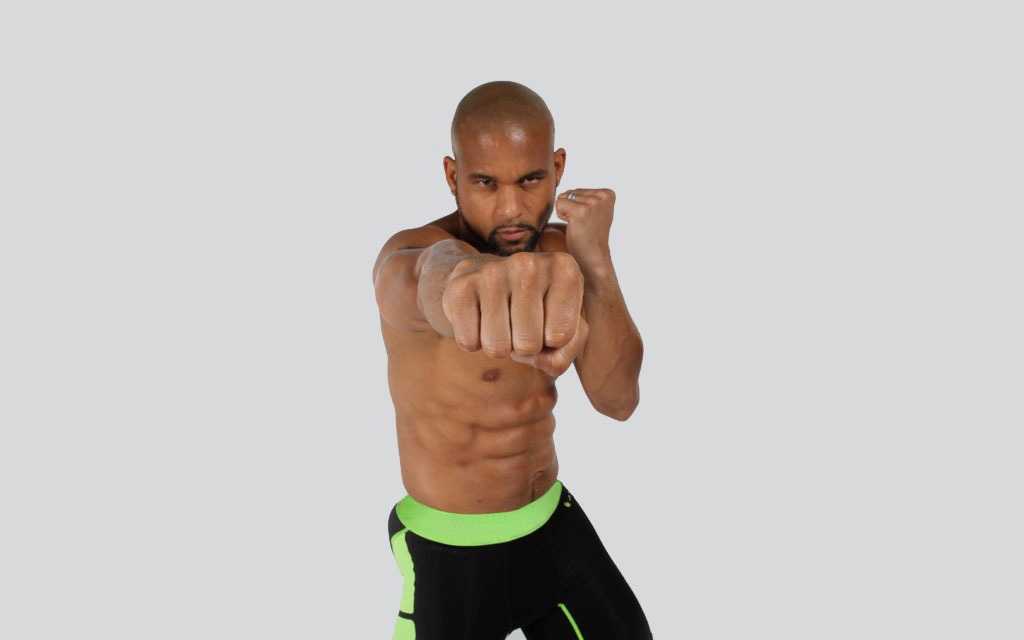 Shaun T
Bad diet decisions are often made when you're starving and have nothing healthy to eat in your kitchen. Ward off diet-derailing decisions by stocking up on frozen, deveined shrimp—one of Insanity trainer Shaun T's go-to proteins. Once you throw it on the stove, it's ready to eat in just a minute or two, and it's a great source of lean, low-cal protein. Organic, low-sodium turkey breasts, pre-grilled chicken and hard-boiled eggs are also smart meal-starters to keep on hand. And click here for 25 Weight-Loss Secrets from Shaun T!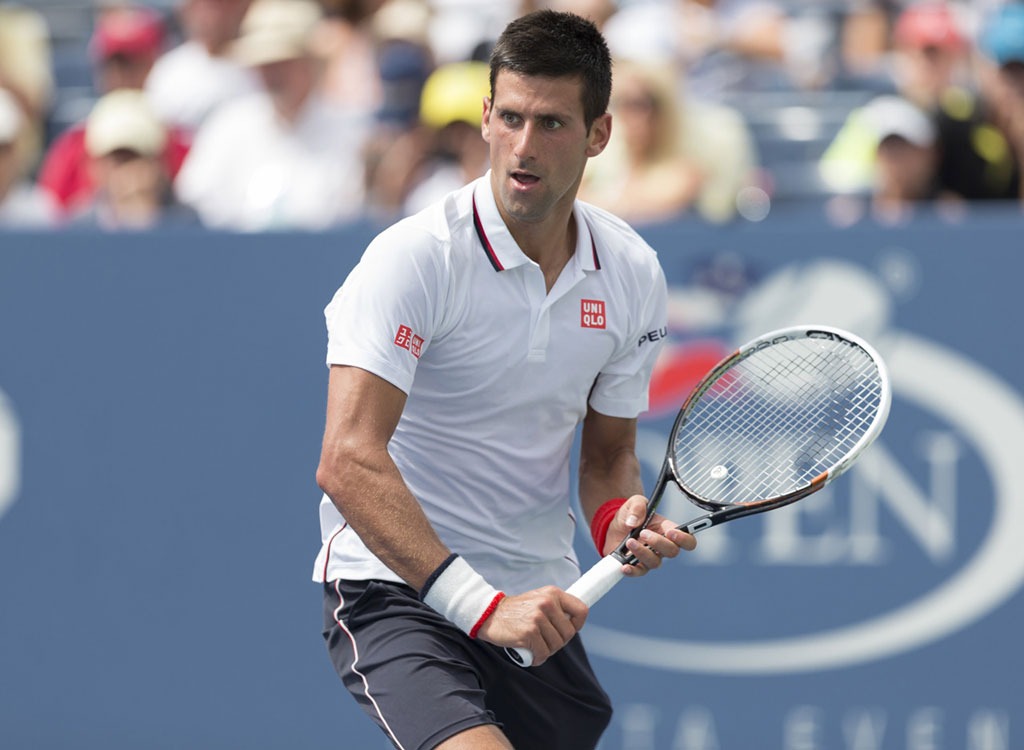 Novak Djokovic
What does it take to become the number one tennis player in the world? A lot of practice. Nerves of steel. And, if you're Novak Djokovic, a strict gluten-free diet that he says has played a major role in helping him attain the number one ranking. The U.S. Open men's singles winner and reigning Wimbledon champion reveals what he eats during a tournament in his book Serve to Win. And the secret is, he's gluten-free. After detoxing from it for two weeks he tried to consume gluten again—and it didn't work out so great for him. "The day after I introduced gluten back into my diet, I felt like I'd spent the night drinking whiskey!" he writes. "I was sluggish getting out of bed, just as I had been during my teenage years. I was dizzy. My stuffiness was back. I felt as though I'd woken up with a hangover. 'This is the proof,' the doctor said. 'This is what your body is giving you to show you it's intolerant.' And I pledged from that moment on that whatever my body told me, I'd listen." The takeaway here is this: Listen to your body. If you see major gains following a certain diet, stick to it. If you know your diet will spiral out of control if you keep certain foods in your house or indulge in a certain type of food, listen to your body and do what's best for it.
Make Your Abs in the Kitchen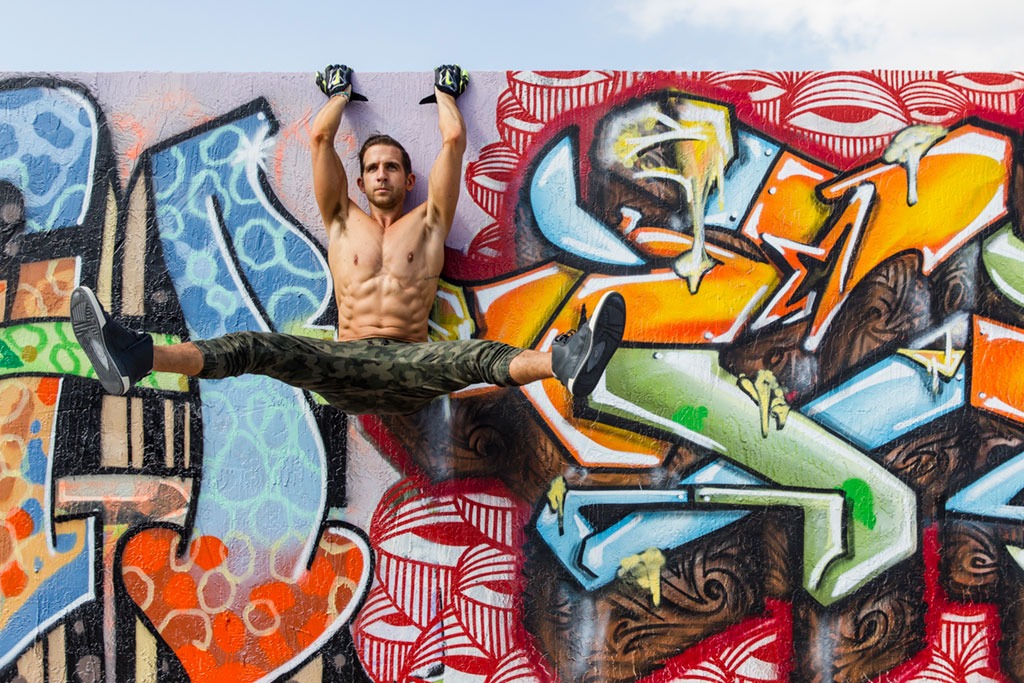 6254a4d1642c605c54bf1cab17d50f1e
FISH
Not only is fish packed with healthy fat, but it is also carb-free and packed with protein.
EGGS
The yolks often get bad press, but the yolks provide healthy fat that is needed for brain development! These keep me full and are a great pair with my next favorite food for abs; oats!
OATMEAL
The steel oatmeal provide your body with the energy it needs to make it through those tough workouts and digests nice and slow into your bloodstream, so you don't get a spike and crash!
DRIED EDAMAME
If you are on the road like I am, you need go-to snacks that are portable and multifaceted. With edamame, you get a huge dose of fiber, protein, and minimal carbohydrates.
QUINOA
This grain is one of my favorite foods to accompany a piece of fish with veggies. You don't need much to fill you up and you can also prepare it in the morning with your eggs. Fiber, good carbs, and protein make this a must-have if you want to stay energized and see your abs.
For the full 30-day meal plan, don't miss Mark's proven system, Eat This, Not That! For Abs!
Jay Cardiello, 50 Cent's trainer
"Green grapes make a great on-the-go post-workout snack," says Jay Cardiello, the fitness and nutrition expert behind 50 Cent and J.Lo's killer bods. "They're a good source of electrolytes, which help maintain fluid balance and muscle function. Freeze a handful of grapes in a Ziplock bag, and pop them after a workout for a quick, refreshing frozen treat." Cardiello also enjoys snacking on hummus with a toasted whole-wheat pita. Which he says makes a quick and effective post-workout snack. "It keeps me energized for the rest of the day and is filled with carbs and protein, two nutrients needed after a workout to aid recovery," Cardiello tells us.
Eric Orton, Pro Runner
The key to losing weight when you run isn't to run longer or harder. It's to run smarter. So says Eric Orton—the rule-breaking running coach who starred in Christopher McDougall's 2009 best-seller Born to Run. An ultra-marathoner (he once ran for 36 hours straight), Orton knows a lot about extreme running. But going over the top with your training isn't the best way to fire up those fat burners. In fact, running less often, and less hard, might be the secret key to losing more weight. Orton has collected his best secrets in a book of his own, The Cool Impossible. But Eat This, Not That! got him to share his absolute best weight-loss tips with us. For example, if you're not losing as much weight as you want when running, it may be because you're trying too hard: "The tendency can be to push too hard on all of your runs," Orton says. "But rest and recovery are when the body rebuilds and gets stronger and during this time is often when great weight loss occurs. So if you've been hitting it hard, take a rest and recovery week where you do 50 percent [less running than usual]," he says.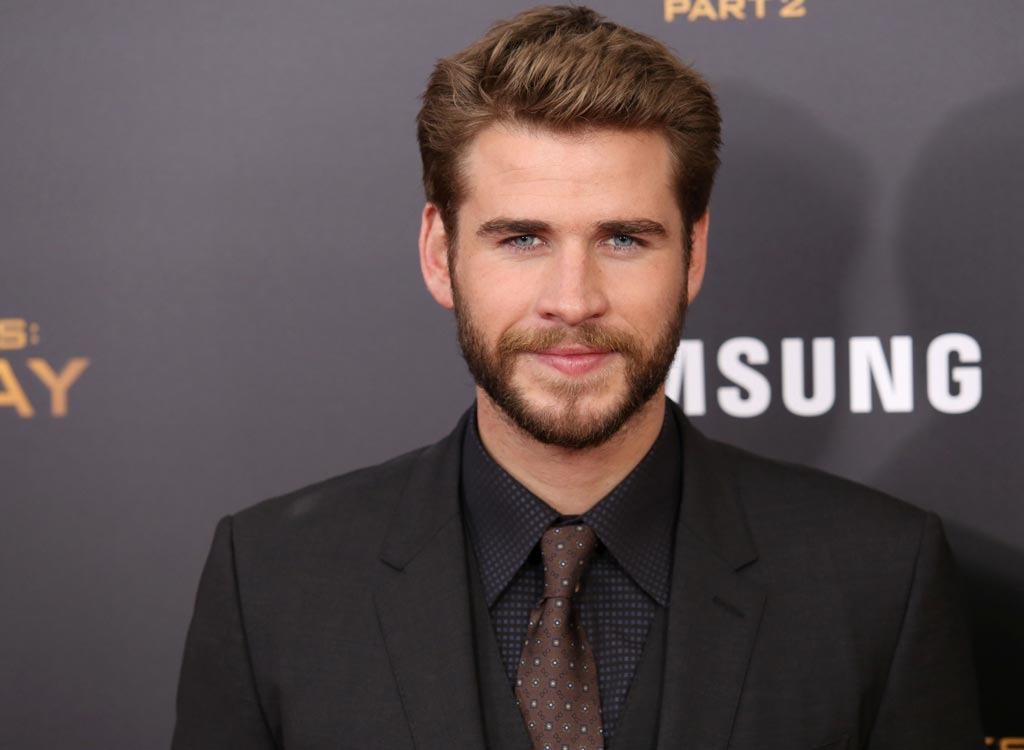 Liam Hemsworth
Check out this excerpt from our friends at Men's Fitness, who interviewed The Hunger Games: Mockingjay—Part 2 star Liam Hemsworth for their cover:
MF: You're a carnivore who recently adopted a vegan diet. What ultimately made you decide to do that?
LH: My own health, and after all the information I gathered about the mistreatment of animals, I couldn't continue to eat meat. The more I was aware of, the harder and harder it was to do. About six months ago I went and saw a nutritionist to do a blood-diet analysis. He basically told me, based on my blood type and all the other different little tests they do, that red meat was good for me, and I should eat a lot more red meat and various other foods. So I started doing that, and the more red meat I ate, the worse I felt. At the same time, I have a lot of friends who are vegan. [Hunger Games co-star] Woody Harrelson was actually one of the original reasons I became vegan; he's been vegan for, I don't know, 30 years or something. So, with the facts I was gathering, and then just how I was physically feeling, I felt like I had to do something different, so I adopted this vegan diet lifestyle. It's been almost five months now.
It seems to be working for you.
I constantly get questions like, "How do you get your protein?" and "How do you feel?" And most of the people who ask you this are not healthy people. It always makes me so confused, because I'm like, "What are you eating? Whatever you're eating, it's not right…" But there are no negatives to eating like this. I feel nothing but positive, mentally and physically. I love it. I feel like it also has a kind of a domino effect on the rest of my life.
Interested in following in Hemsworth's footsteps? Don't miss these 23 Vegan Foods for Weight Loss.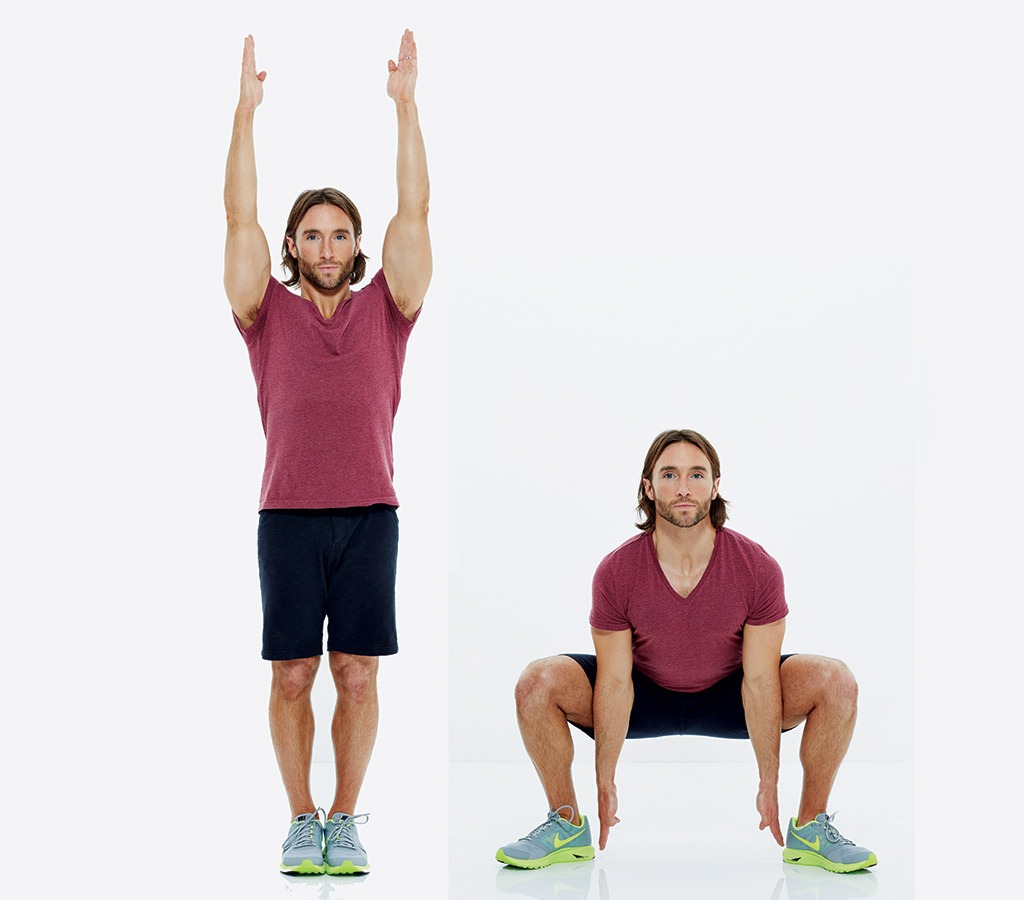 Adam Rosante, Celebrity Trainer
One of the first things I tell people who want to lose weight is to do this: Take a big, thick garbage bag, and move through your kitchen quickly, dumping all the junk. It worked for Saevar Halldorsson. He was part of the test panel for The 30-Second Body., and in just six weeks, he lost 45 pounds and completely reshaped his body and his life by combining no-weights workouts with a clean-eating plan. "When I started I was overweight, unhappy and depressed after a recent divorce," he says. "But Adam's positive encouragement pulled me through. That night I did a pantry raid, getting rid of all the garbage in my fridge, and began eating only natural, unprocessed food."
Don't hesitate! Give each shelf of your fridge and each shelf of your pantry just 30 seconds. Why? Because if you hesitate, you'll stop and think about how you spent money on it, or whether or not you'll need it for the superstorm. Don't. Go right now and toss out all your:
Jelly and Jam
Sugary Cereal
Wraps
Soda
Conventional Coffee Creamer
Bagels and White Bread
Pretzels
Fruit Snacks and Gummies
Canned Vegetables and Fruit
White Rice and Pasta
Chicken Nuggets
Margarine
And then head to the store and restock with these 27 Must-Buy Eats for Your 2017 Resolutions.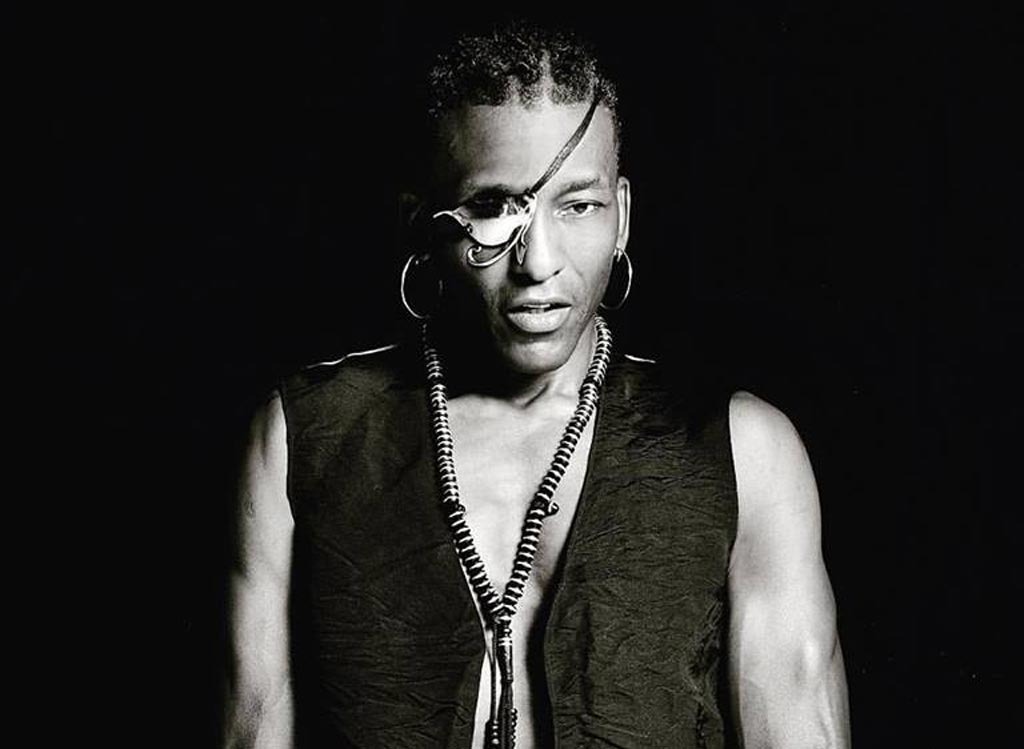 Michael Olajide Jr.
"Being able to exercise without equipment is extremely important, especially if you want to stay committed to an exercise plan," former champion boxer and international fitness expert, Michael Olajide Jr. tells us. "In order to stay true long enough to a program so that you reap all of the results—and be able to maintain those results—it has to be able to fit into your day and become part of your lifestyle." So if you hate to run, for example, don't make running part of your routine. There are other forms of cardio you may enjoy more. The same can be said for other types of exercise, too. Don't join a CrossFit gym if you're not into group workouts—you'll never mind up going. Find an exercise program that inspires you and then stick to it! After you put in the work, we can almost guarantee you'll get the results you're after. For even more ways to sculpt a better set of abs, don't miss these 30 Cheap Foods That Uncover Your Abs.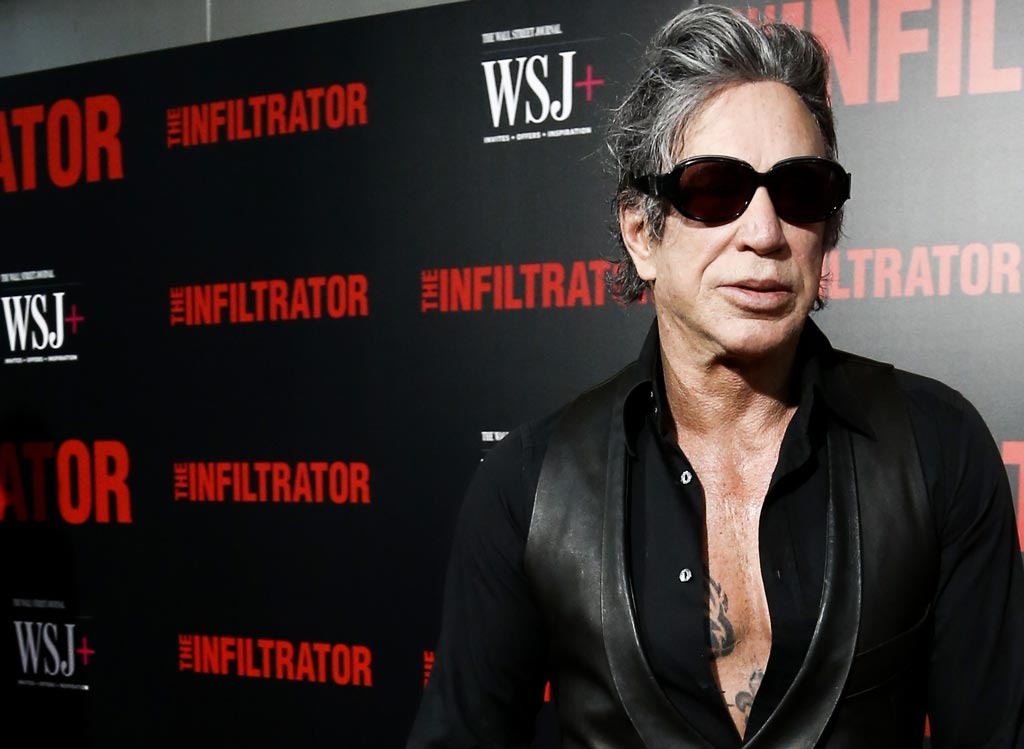 Mickey Rourke
To play the role of washed-up grappler Randy "The Ram" Robinson, Mickey Rourke (who was 55-years-old during filming) has to do more than wriggle into a pair of tights. He also had to pack on nearly 30 pounds of lean muscle. To get in shape for the role, Rourke worked out religiously and trained with a professional wrestler for months before the cameras started rolling. Not only did he nail the transformation, his new physique helped him secure a role in Iron Man 2. The takeaway here? If you want to look like a ripped soccer player, train with one. If you admire the physiques of fitness competitors, train like one.
Nick Jonas
Although Nick Jonas rose to fame as a singer in the band Jonas Brothers, he's now known as both a singer and an actor—and a fit one at that. Jonas has completely overhauled his diet and built a toned body to play an MMA fighter on the hit show, Kingdom. When he's not sipping on his post-workout shake of vegan protein powder, a cup of berries, and two cups of almond milk, he's been known to indulge in an apple pie smoothie made with a few frozen bananas, apples, coconut milk yogurt, rice milk, raw cashews, nutmeg, cinnamon, and ground ginger. Try one of his go-to combos after your next grueling workout. Each recipe has a solid mix of the carbs and protein your body needs to adequately recover and come back stronger and fitter.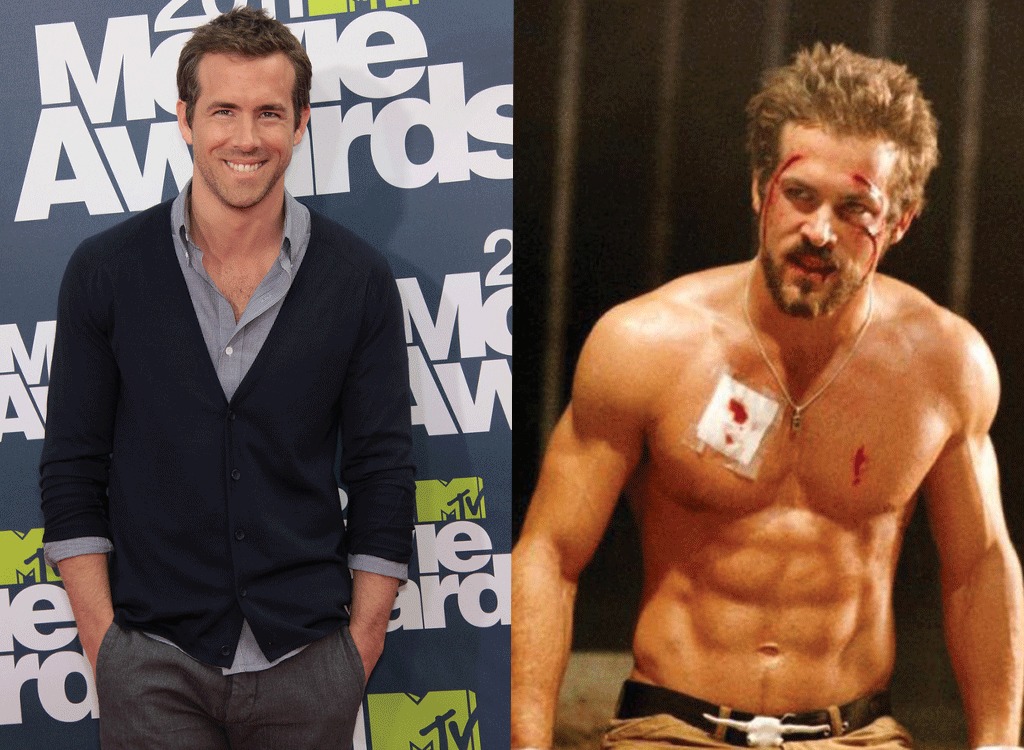 Ryan Reynolds
To get ready to star alongside Jessica Biel in "Blade: Trinity" Reynolds started doing intense 3-hour daily workouts and eating eight to 10 small meals a day. (And ever since it's been sporting a pretty six six-pack!) While we all don't have three hours every day to spend at the gym, it's possible for just about everyone to eat smaller more frequent meals. And it's a strategy that's been shown to aid weight loss, according to a recent study in the Journal of the Academy of Nutrition and Dietetics. In the study, participants who consumed six small meals per day consumed more nutritious foods and had lower BMIs than people who ate fewer than four times per day.
Kevin Hart
In October of 2016, Kevin Hart graced the cover of "Men's Fitness" with a better-than-ever shredded physique. But believe it or not, he didn't' do anything too fancy to sculpt his abs or get bulging biceps. Bench press, pushups, shoulder presses, rows, squats curls, and dips are all classic moves that are cornerstones of his training program. He's also a big fan of long runs and kettlebell workouts—all things anyone can incorporate into their training routine.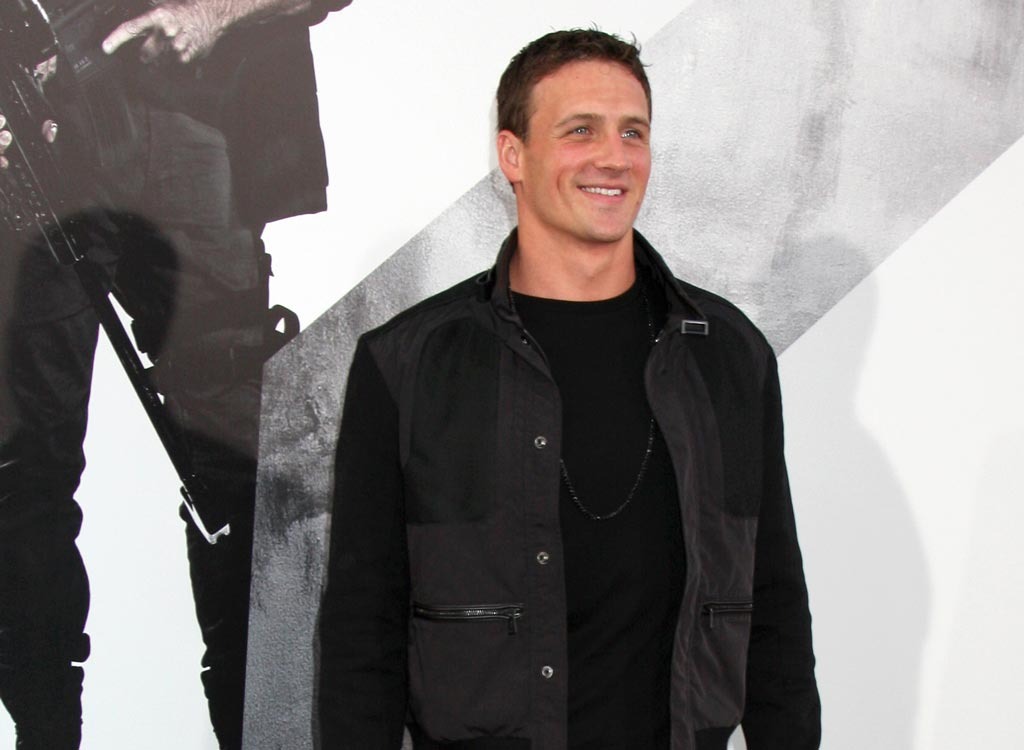 Ryan Lochte, 12-time Olympic medalist
This Olympic swimmer, staying fit is all about sticking to a consistent diet. Lochte drinks protein shakes, eggs, bananas, and peanut butter sandwich almost every day. Having healthy staples such as these on hand—and reaching for them on the regular—is a great way to stay on track with your diet. While you don't have to grab the exact same things as Lochte to see results, you should consider making your pantry staples all items from this list of the The 57 Healthiest Foods on the Planet.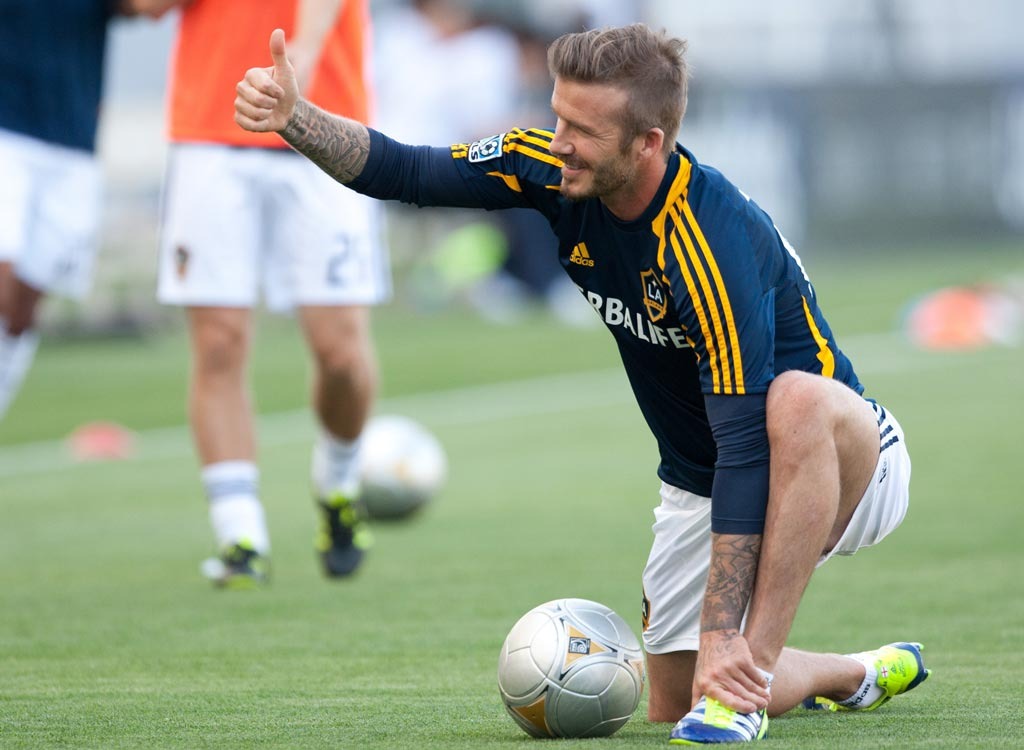 David Beckham, former professional soccer player
To keep his energy up, David Beckham veers away from carbs with a high glycemic index, like white bread, white rice, and sugary treats. But that doesn't mean he swears off all carbs. Some of his go-to sources of carbs include complex sources like fruit, cabbage, soybeans, cauliflower, and spinach, which just so happens to also be one of these 25 Best Carbs for Weight Loss.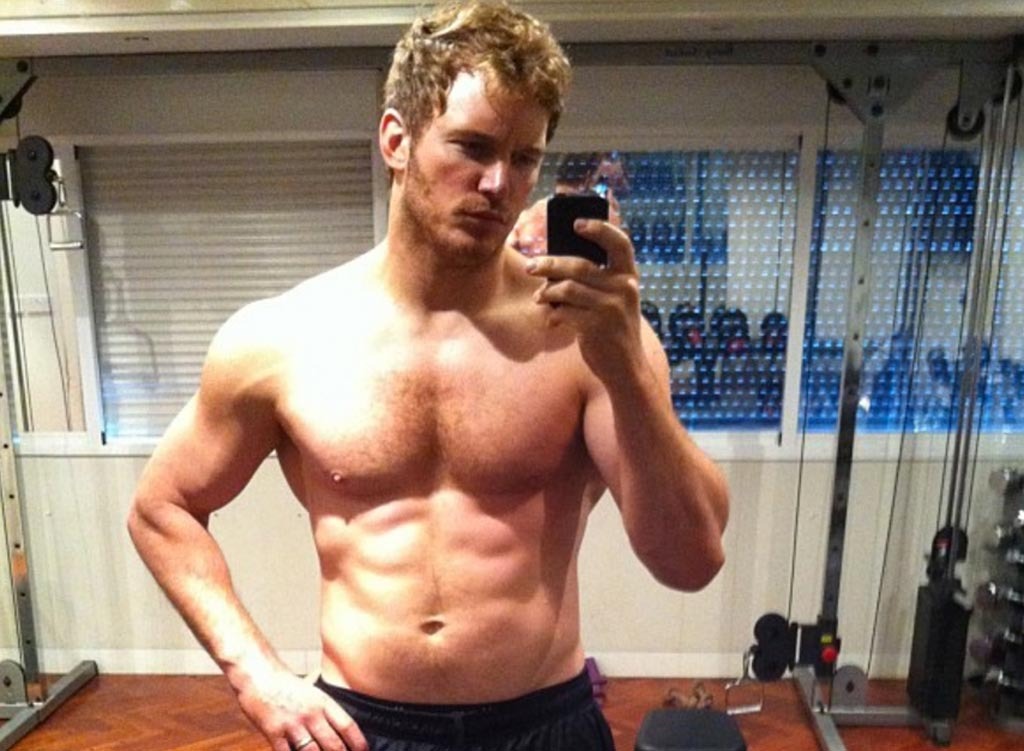 Chris Pratt
To play superhero Peter Quill in "Guardians of the Galaxy" and a jacked Navy SEAL in "Zero Dark Thirty," Chris Pratt started hitting the gym and laid off the beer. While the gym may have helped him sculpt this guns and glutes, it was definitely his decision to lay off that booze that helped him get such chiseled abs. Mostly because alcohol contains calories, mostly from carbohydrates. You can safely assume that a beer, glass of wine or a cocktail packs about 150 calories apiece. If you cut out drinking and don't replace the alcohol with other sources of empty calories, it's a good bet that you'll start to lose weight without much effort. When 14 staff members of New Scientist magazine decided to cut out the booze for 5 weeks, they lost 2% of their body weight on average.
Daniel Craig
To get in shape for Casino Royale, Daniel Craig AKA James Bond, cut out carbs in the evenings and centered his diet around fruits and vegetables and lean protein sources like fish, eggs, and chicken. More on this: Axing carbs at night flips the fat-burning switch by increasing the amount of fat burning hormones released while we're asleep, says trainer Chris Powell, who has helped hundreds of overweight people lose up to half their body weight on ABC's reality series "Extreme Weight Loss".
Bonus Tips From The Guys…
Start Drinking In the Morning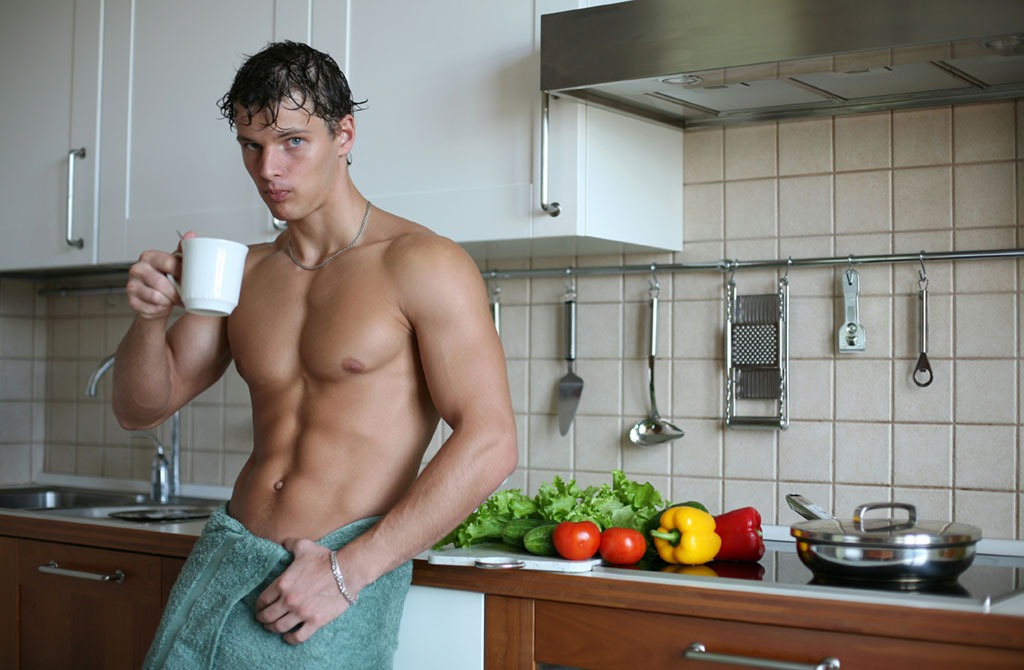 "Most of us have morning rituals, but mine is probably stricter than most," says Djokovic. "The first thing I do out of bed is to drink a tall glass of room-temperature water. I've just gone eight hours without drinking anything, and my body needs hydration to start functioning at its peak. Water is a critical part of the body's repair process. But I avoid ice water, for a reason. When you drink ice water, the body needs to send additional blood to the digestive system in order to heat the water to 98.6 degrees. There's some benefit to this process—heating the cold water burns a few additional calories. But it also slows digestion and diverts blood away from where I want it—in my muscles."
Eat This! Tip
Hate the taste of plain H20? Mix up a fruit-filled detox water.
"How do I stay motivated and push myself to stay in tip-top shape? First I write down my goals. I set a date for when I want to accomplish them and then work my way back as to how I will accomplish them," Langowski tells us. "Now that I have a written plan, I execute. This motivates me to get in my workouts and keep my diet on point. And I don't believe in cheat days. I believe in eating clean as a lifestyle because it makes me feel good. When I want something, I have it and then forget about it. I've done cheat days before and they make me feel like crap and I regret it the next day. When I crave pizza, I have a few slices, enjoy it and then get back on track with my next meal."
Pack Your Lunch with Carbs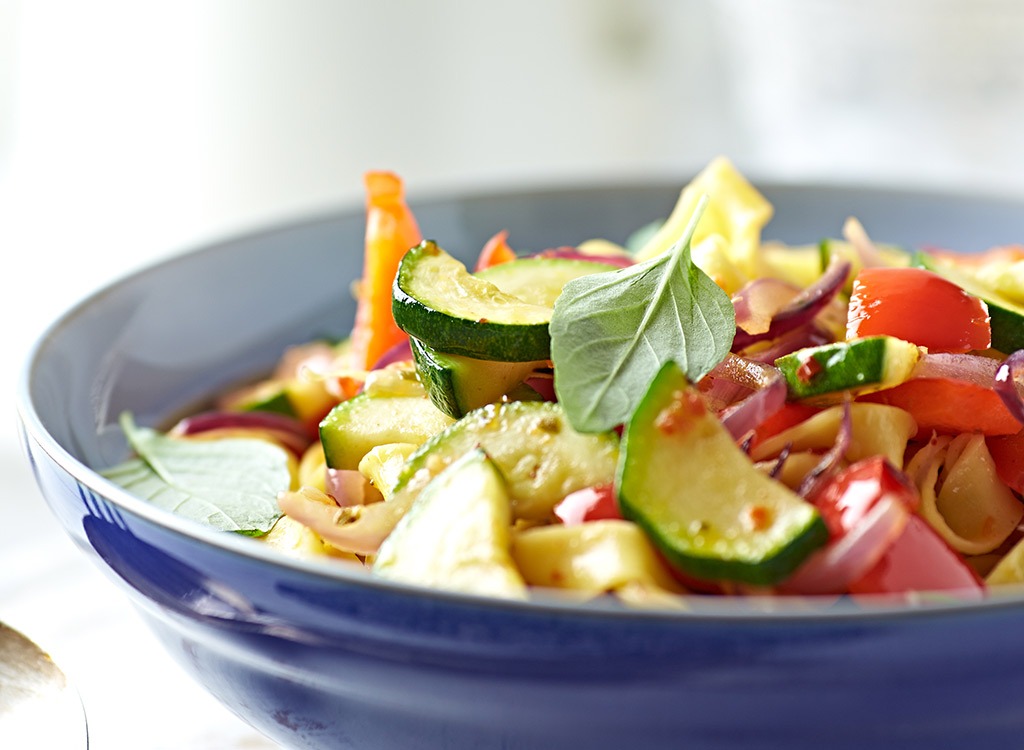 "For me, a typical lunch is a gluten-free pasta with vegetables," says Djokovic. "The pasta is made from quinoa or buckwheat. As for the vegetables, the selection is vast. Arugula, roasted peppers, fresh tomatoes, sometimes cucumber, a lot of broccoli, a lot of cauliflower, green beans, carrots. I combine the vegetables with the pasta and some olive oil and a bit of salt…On match days, when I know I'll have to practice around noon and play a match around three, I have a heavy protein with my lunch, as a foundation for the match. But in general, pasta is all I need."
Eat This! Tip
Like Djokovic, pair your carbs with high-protein foods—click here for 20 Surprising High-Protein Foods For Weight Loss!
Focus on Consistency Not Intensity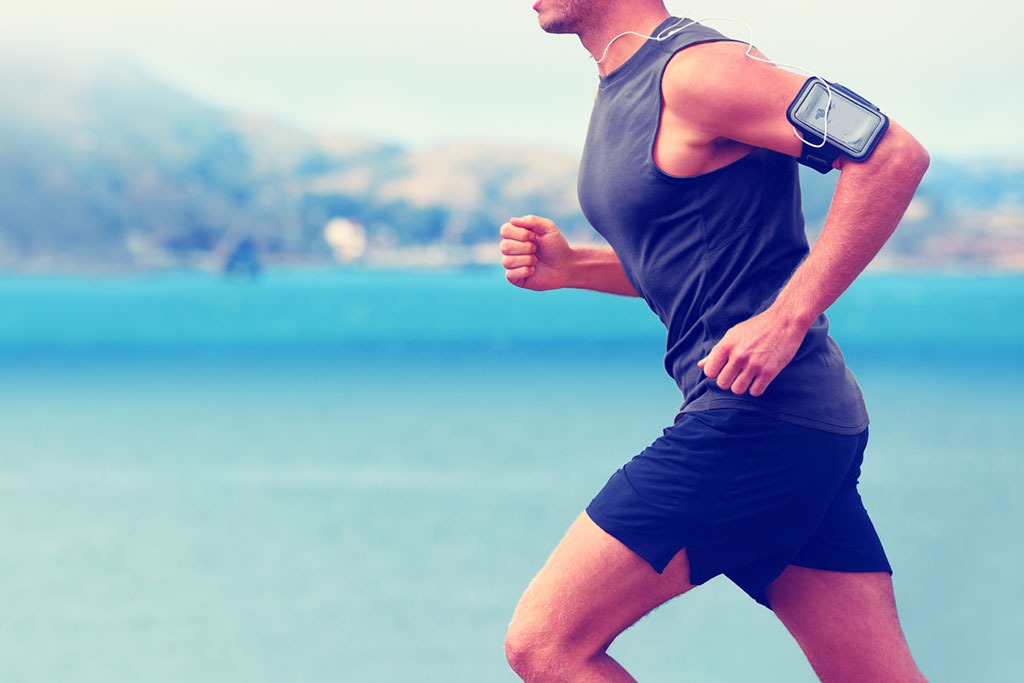 Don't make the mistake of thinking every run has to be long, strong and perfect. "Aim to make the majority of your weekly miles as easy as you can, so running is enjoyable," says Orton. "Consistency and frequency are key for weight loss. Focus on doing less, more often." For example, he continues, "If you are used to running 3 times a week for 45 min, strive for 4 to 5 times per week at 20 to 30 minutes and build from there."
Eat This! Tip
Don't be afraid to eat carbs the night before your run. One study in the European Journal of Nutrition put two groups of men on identical weight loss diets. The only difference? Half of the group ate their carbs throughout the day, while the second group reserved carbohydrates for nighttime. The result? The nighttime carb group showed a significantly higher diet-induced thermogenesis (meaning they burned more calories digesting their food the next day).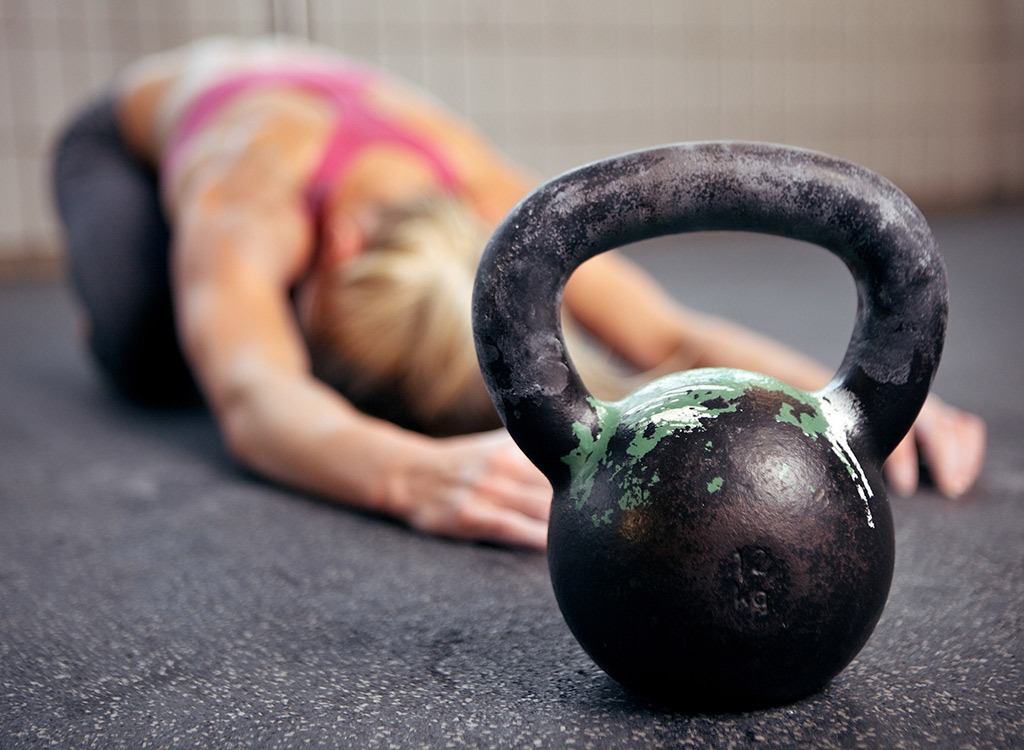 One more rep. One more minute. One more notch on the weight stack. It's the concept of "progressive overload." No, that's not what happens when you see too many of those insurance commercials. Progressive overload is the foundation of Rosante's training program, and it just means challenging yourself to do a little more or a little better each time you work out. That may sound elementary, but how often have you gone to the gym, lifted a weight 8 times for three sets—and then come back several days later and done the same weight 8 times again? It takes just 30 seconds to find the one upgrade in your workout—a slightly higher weight, or maybe just one more rep at the end of your last set—to make all the difference.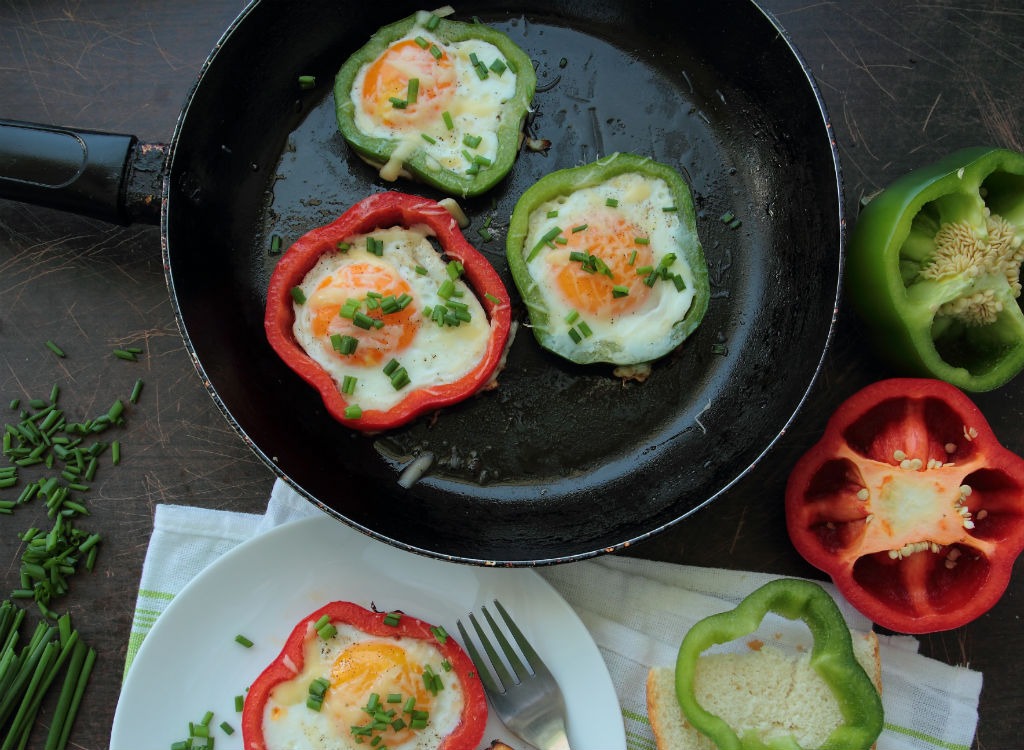 Abs really are made in the kitchen—yes, even Shaun T's! The 37-year-old host of the motivational iTunes podcast Trust and Believe with Shaun T, blasts away fat by incorporating whole eggs into his weekly diet. Whether you scramble them, eat them sunny side up or hard-boiled, just be sure to eat the yellow center. It contains a fat-fighting nutrient called choline. Check out these 25 Healthy Egg Recipes for loads of delicious ways to make the dish.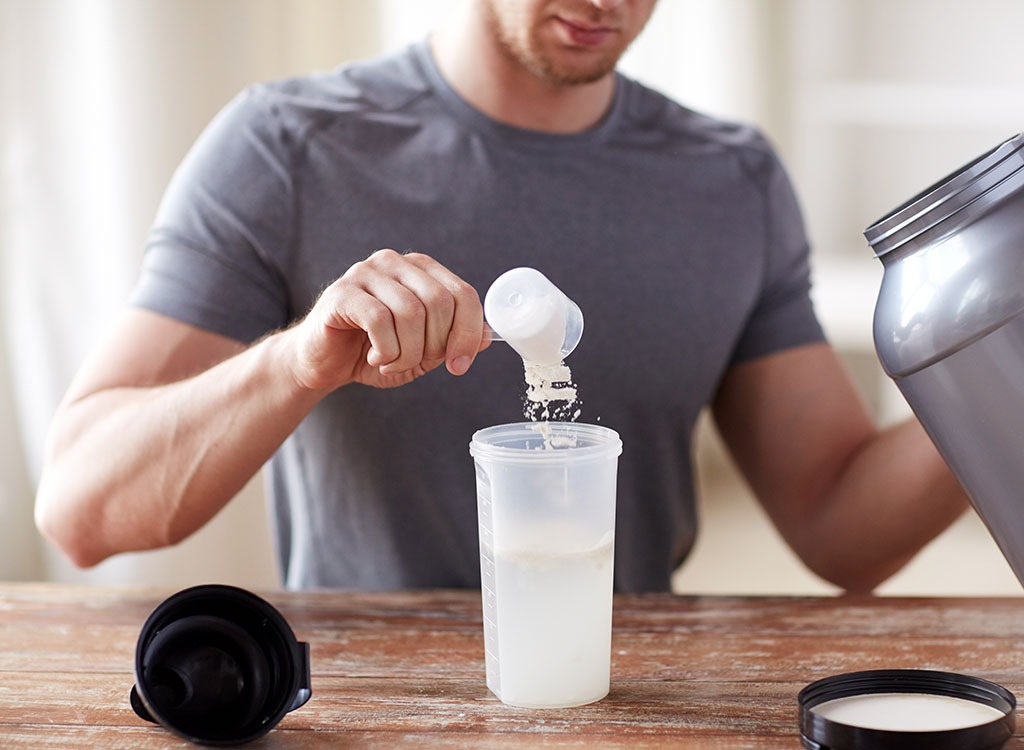 Terry Crews is big on portion control—and he's also a big proponent of hunger management. Which is why he keeps a tub of protein in his car so he can mix up a shake if he doesn't have access to healthy grub. Follow in his footsteps so you're always prepared when hunger strikes.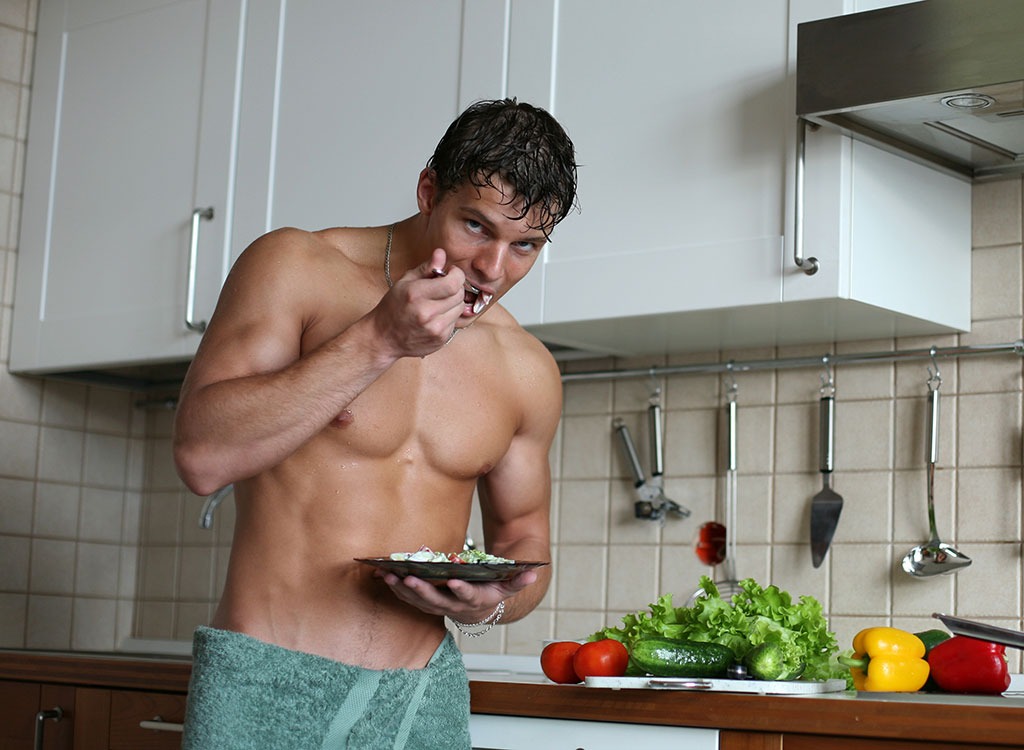 Most of us want to look better, period. But when we really think about it, there's usually an added motivator behind that simple goal, Rosante tells us. "We want to feel healthier and move without pain. We want to live to see our kids have kids. We want to feel more attractive to our mate. We want to keep up at work." Grab a sheet of paper, and write down your goals. But now ask yourself, why? Go nuts and scribble down as many reasons as you can think of. Then circle the most compelling reasons, write them down on a new sheet of paper, and post it where you'll see it often. You've just unleashed your why power!
David Zinczenko
Dave is a globally recognized expert in health, fitness, nutrition, and weight loss and is the #1 New York Times bestselling author of 25 books in 15 languages.
Read more about David