What Do Restaurants Do With Leftover Food?
From chips to bread to uncooked protein, eateries are stacked a pounds of leftovers every day.
File this under "crazy but true": Each and every restaurant meal produces half a pound of food waste. All that adds up to 11.4 million tons—and $25 billion—of food waste each year just from U.S. restaurants, says a recent report by the nonprofit ReFED. So what do restaurants do with leftover food?
Luckily, word is getting out about the magnitude of the problem and an escalating number of eateries are dreaming up inventive ways to make the most of food scraps, leftovers and more. Keep reading to find out where your dining dollar can make a difference—and possibly get inspired to slim down your food waste at home, too. And to minimize food waste with your own cooking, check out 18 Ways to Make the Most Out of Leftovers.
Send Patrons Home with Freebies—and Recipes
Rather than tossing the table snacks between seatings, some restaurants are asking diners to take them to go. At Barrio in Chicago, executive chef and Top Chef alumKatsuji Tanabe is supporting the James Beard Foundation's Impact Program's "No Waste Campaign" by giving chips and salsa a second life. "At Barrio, we encourage our guests to save leftovers and give them a second life. Whatever is left on the table, we ask them to take home and follow my simple recipe to make something delicious," he says.
Repurpose Ingredients Into a Completely New Dish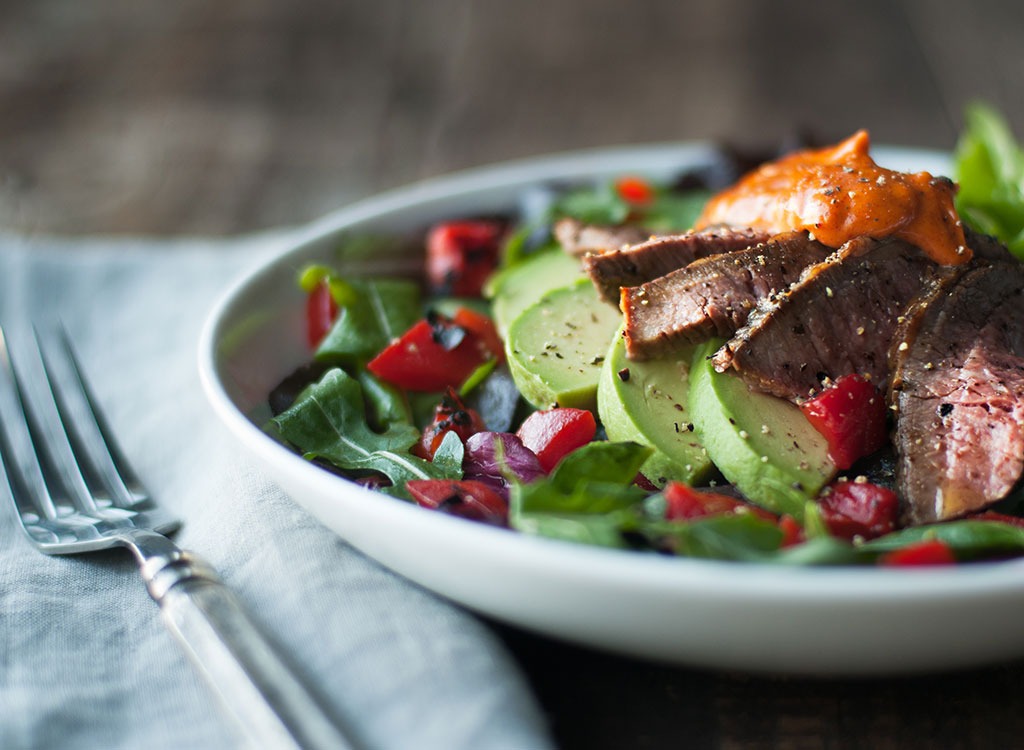 Also in Chicago, Prime & Provisions executive chef Joseph Rizza volunteers to transform a guest's extra porterhouse into a steak sandwich to go for lunch the next day. In addition to the beef, of course, the sandwiches are made with crustless white bread, tomato-onion jam, garlic aioli, and arugula. They're also delivered in deli paper with no plastic cutlery.
Not near the Midwest? Head east to upstate New York to find executive chef de cuisine Mark Russell's Tradition line at select restaurants and cafes sourced with local ingredients from by the catering company Great Performances. A sampling of Russell's reuse and recycle ideas:
Parsley pesto centered around blanched parsley stems
Salmon tartare made with salmon pieces left after butchering
Burgers of prime meat trim
Short rib tostada piled with small short rib pieces
Caramelized butternut squash with lentils, greens and wild rice that uses the bumpy seed cavity
Shake Up the Cocktail Menu
6254a4d1642c605c54bf1cab17d50f1e
At Puesto, a small group of family-run Mexican eateries in California, imbibers can order everything-but-the-kitchen-sink "Fruit Cart Margarita." The tropical cocktail features Olmeca Altos Tequila Reposado, mango, pineapple, cucumber, watermelon, fresh lime juice, a Tajin rim, and fruit garnishes, and makes spirited use of the fruits and vegetables that are commonly left over after creating other dishes.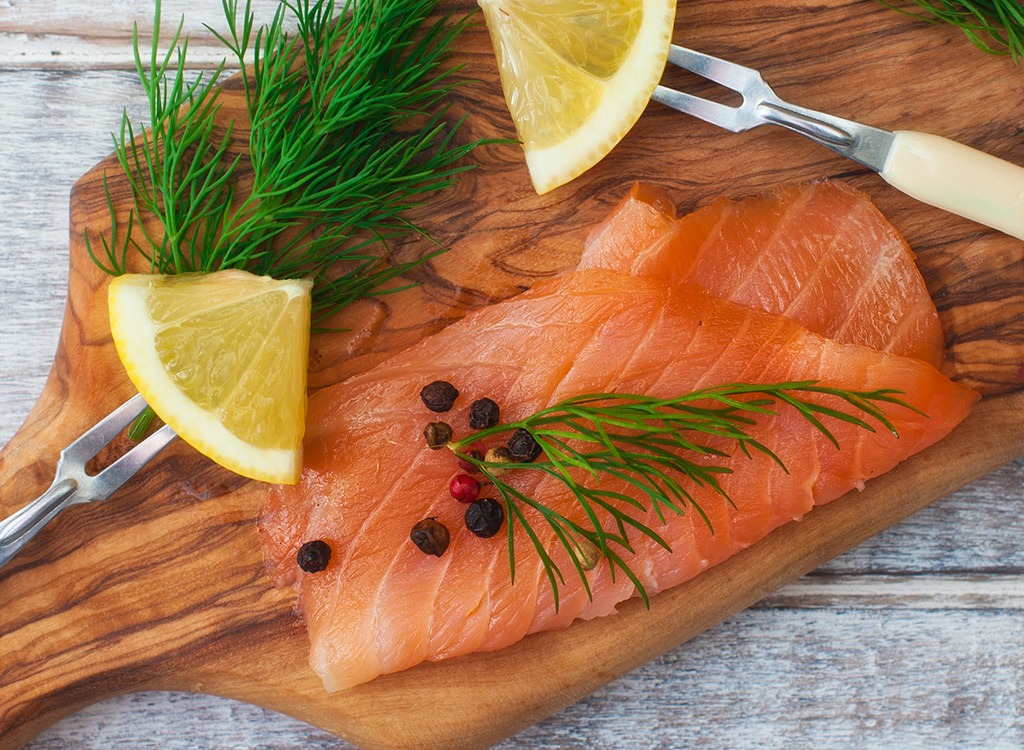 For a novel nose-to-tail experience, grab a table at chef Juan Pablo Torre's Bar Garcia in downtown Los Angeles. Inspired by his European and Argentinean roots and desire to minimize waste, Torre buys one salmon each week and uses every part in a variety of preparations. Past favorites have included the Tiradito, a small plate of smoked salmon, crème Fraiche, and crispy steam bread, and Italian Pho, a soup of homemade broth with noodles and salmon.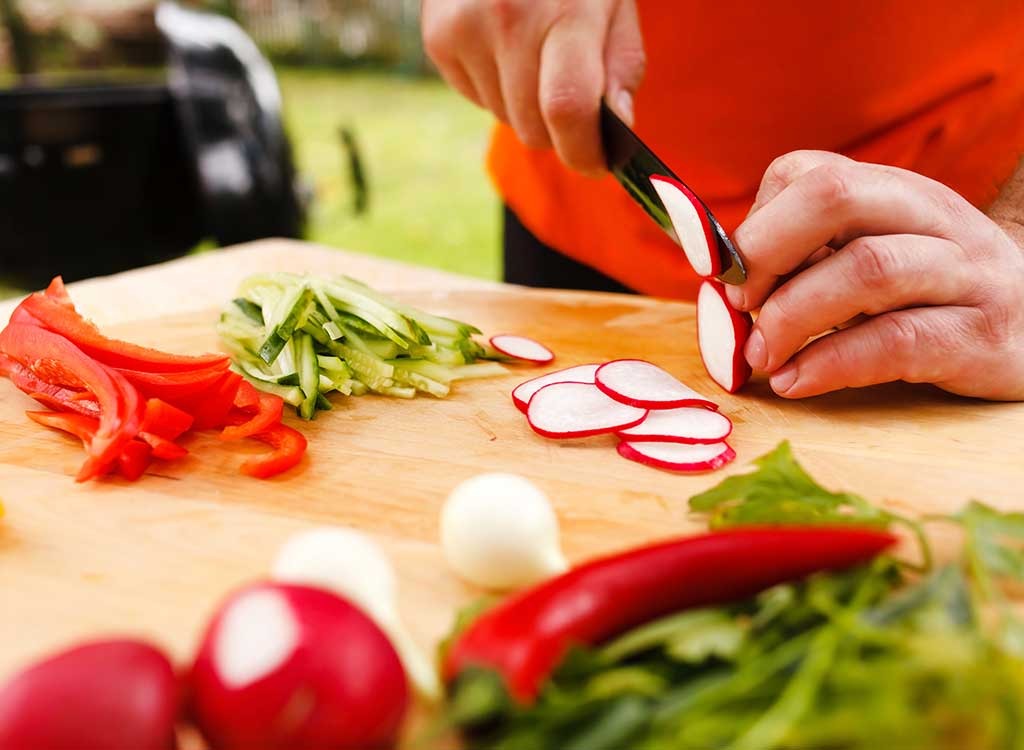 Similar to nose to tail for vegans, executive chef Daniela Moreira of Washington D.C.'s Timber Pizza Co. says, "We don't own any peelers! For all our produce, we use the entire vegetable or fruit from the flesh to the skin, which reduces food scraps." Rather than discarding carrot tops, for example, Moreira whizzes them into pestos and tosses them as an extra leafy green in salads.
Create Unique Flavor-and-Texture Boosters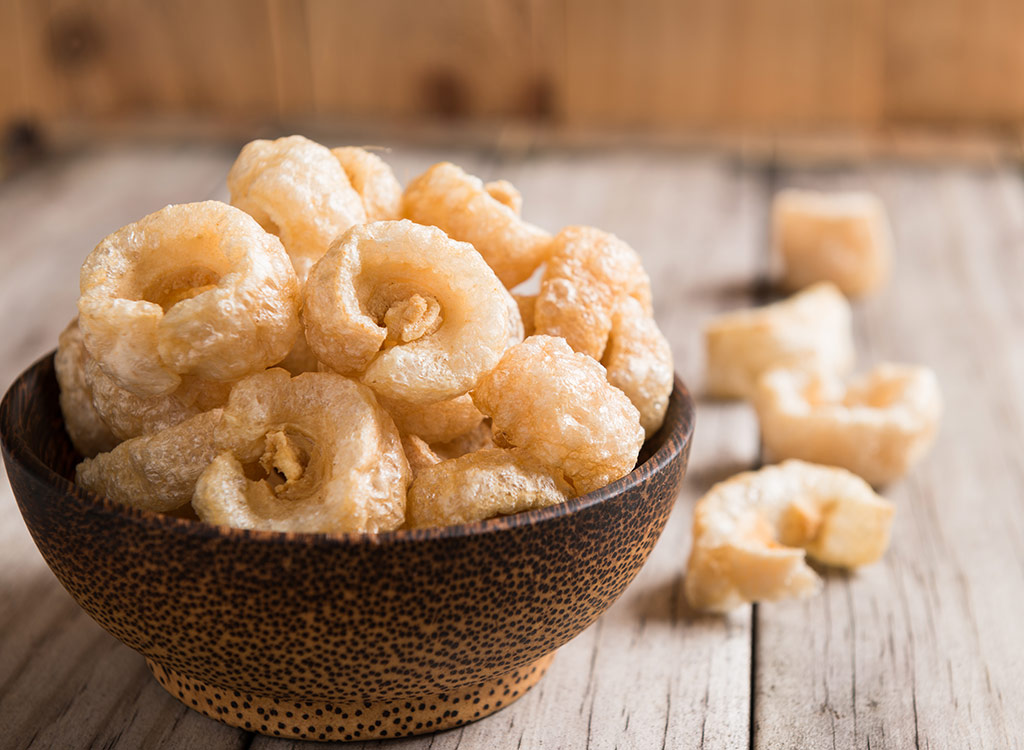 South of the border, executive chef Alex Branch tops his dishes at Herringbone Los Cabos with a garnish that's good for the earth—and the taste buds.
"Our fish chicharron is crisped from fish skin that is usually discarded. We combine it with the ends of avocados, radishes, and carrots, as well as cured eggs made from leftover yolks for a zero food waste dish created entirely out of ingredients that are typically thrown away," he says.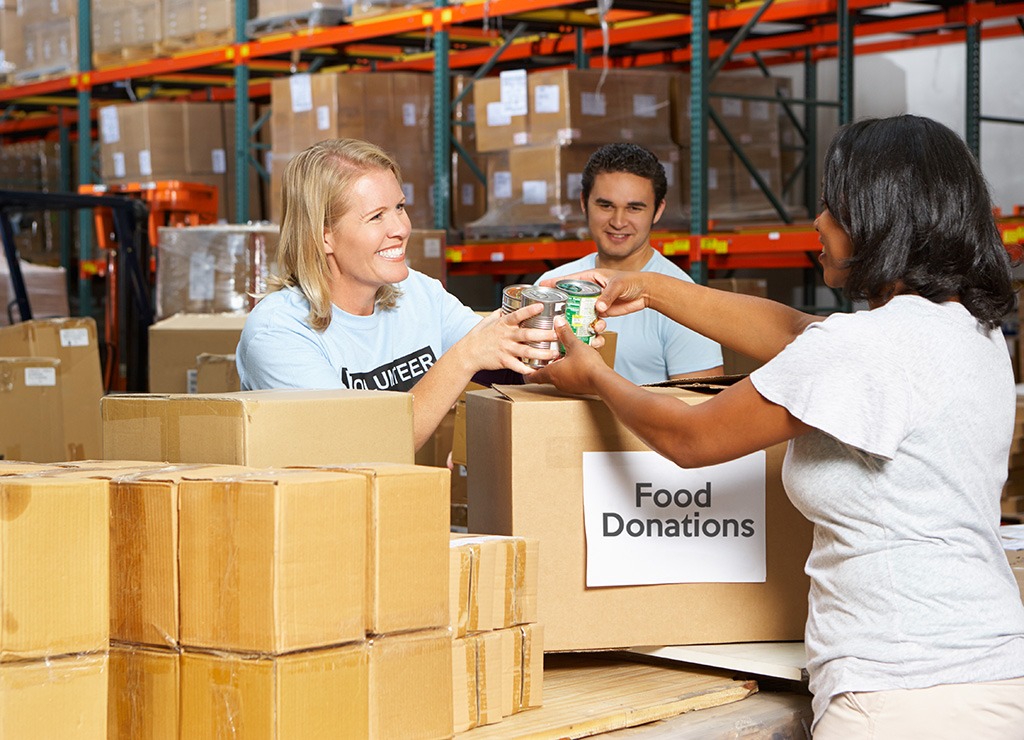 Here's a new way to think about recycling. Several restaurants in the Denver metro area have partnered with We Don't Waste, a nonprofit that picks up unused food and redistribute it local hungry populations via food pantries, soup kitchens, shelters, and afterschool programs.
Whether it's extra bread, uncooked protein or ingredients that remain after a restaurant decides to close its doors, the bonus bites end up on plates rather than in the landfill. "Last year, we recovered and redistributed nearly 30 million servings of food, or about 10 million meals," says Kyle Endres, the director of development for We Don't Waste.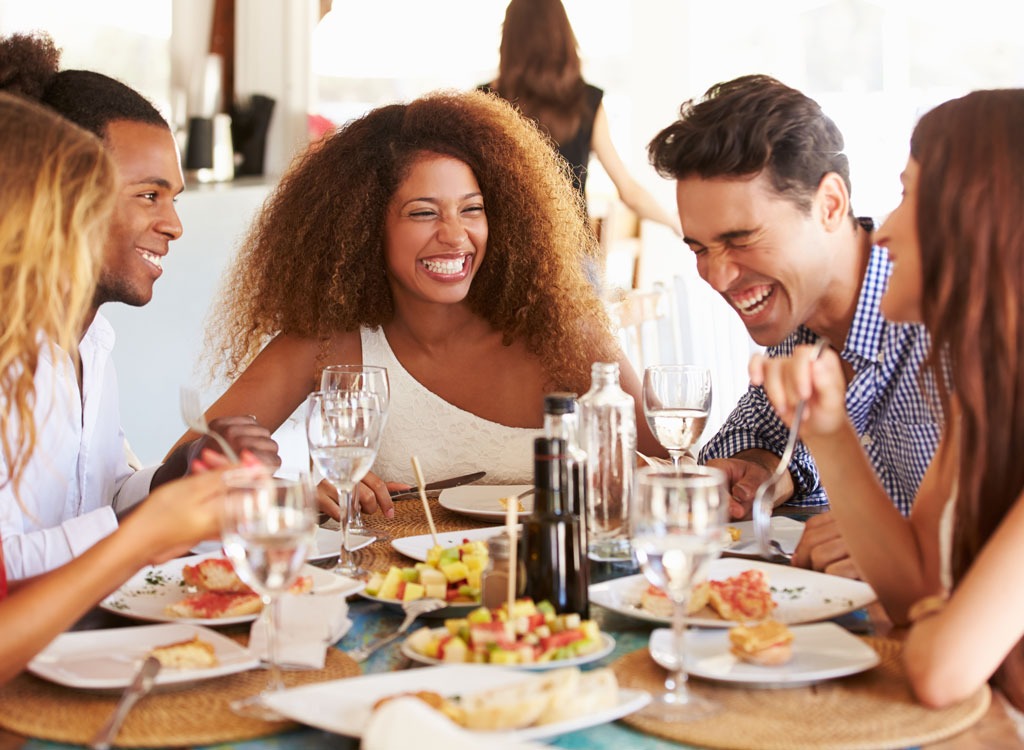 After the busy lunch rush at the Italian bistro 312 Chicago, chef Luca Corazzina feeds his large staff smartly at their pre-dinner communal meal.
"We love to eat tacos for our family meal. When I place my food order, I get extra ground beef and I use the same beef to make the tacos and the sauce for our Calamarata Bolognese as well as other dishes on the menu," Corazzina says.
Or if they're craving something Italian, he tosses together pizzas. Scraps left from the in-house bread baking process form the crusts, while vegetable scraps and meats make up the toppings. For dessert, the team occasionally noshes on dishes that didn't quite make the cut for the menu. "One day, we had tiramisu for family meal dessert because the ladyfingers came out slightly soggy and not as firm and dry as I like to serve our guests."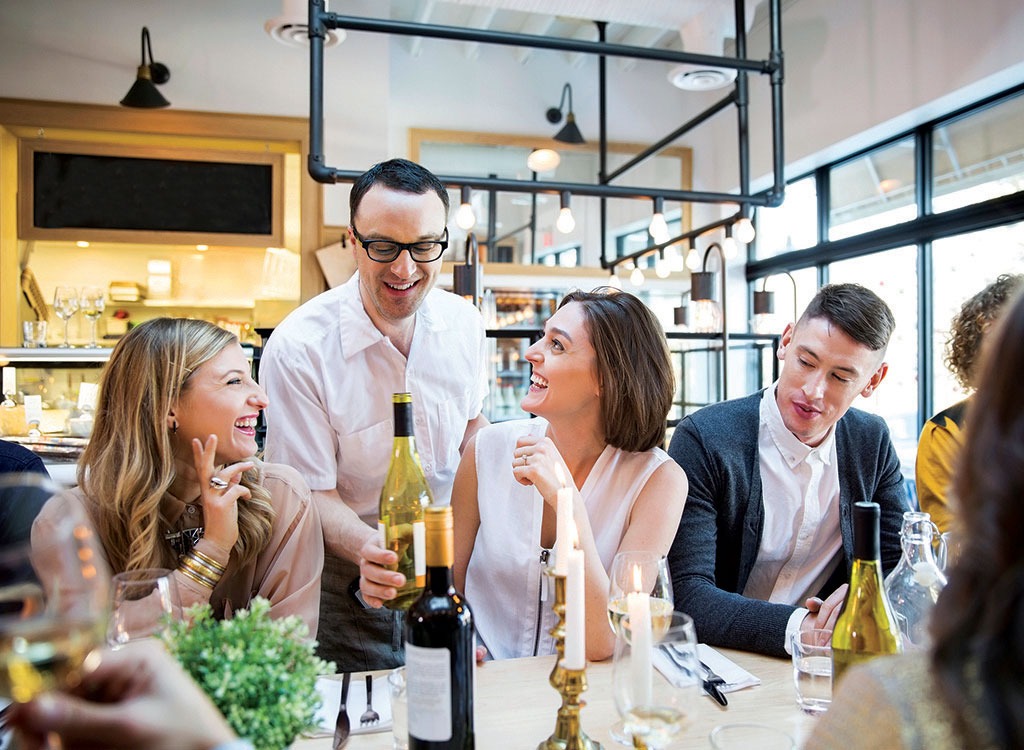 Consider this Airbnb for eats! Food for All, a digital app, allows restaurants to sell their available extra meals for a deep discount. Currently, in use in Boston and New York, establishments slash the cost (to the tune of 50 percent off) of dishes they know would otherwise get thrown out at the end of the night. Customers get a deal; restaurants still make money.
Karla Walsh
Karla Walsh is a freelance writer, editor and restaurant brand manager based in Des Moines, Iowa, where she reports on fitness trends, wellness research, psychology, and healthy recipes.
Read more about Karla