Professional Chefs Share Their 13 Best Recipes for Leftovers
These best kept secrets will save you more money at the store and help reduce daily food waste.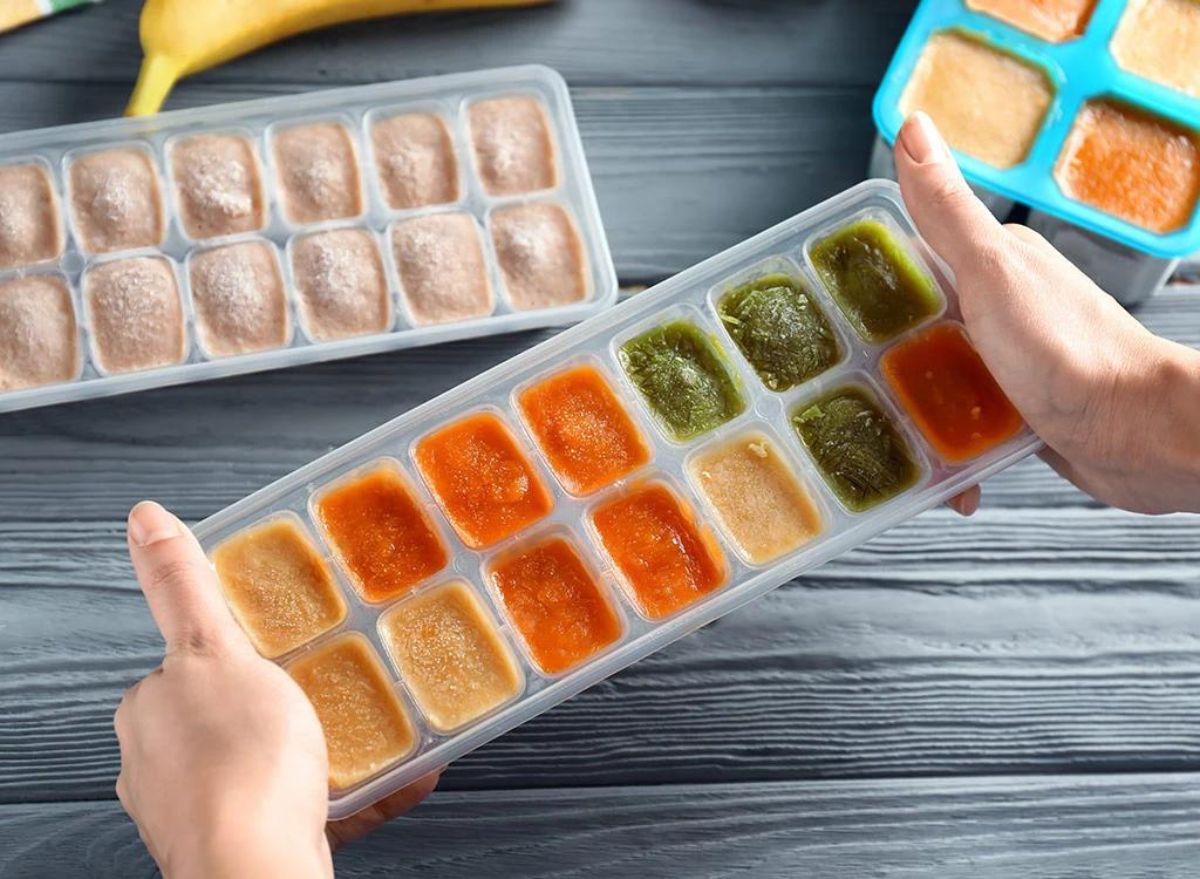 Sad but true: One-third of all food grown and produced on this planet will end up getting tossed, the United Nations reports. Americans are among the biggest culprits, averaging about 210 to 255 pounds of food waste per person per year. Sure, some of this happens at farms and manufacturing plants. But a far larger portion of the food waste pile comes from homes and at businesses that directly serve consumers (such as grocery stores, dining centers, and restaurants), a Feeding America analysis reveals.
On the upside, you can work on both slimming down your waist as you also trim your grocery budget and food waste footprint, all at the same time! We turned to the pros—professional chefs—for savvy leftover makeover ideas to make it swift and easy to do just that.
RELATED: 22 Meals to Melt Belly Fat in 2022
Turn tahini into a versatile dip
"The more you're aware of waste, the more you can cut back," says Stephanie Izard, chef and owner of Girl & the Goat, Little Goat, and Duck Duck Goat in Chicago. "Each time you go grocery shopping make small changes and think about what from each meal would result in delicious leftovers."
After creating a batch of hummus, for example, make the most of extra tahini in a dip for vegetables or baked chips. "Blend a scoop of tahini with lemon juice, minced garlic, plain yogurt, and a drizzle of olive oil," suggests Izard, an Iron Chef who recently partnered with Morton Salt for the Erase Food Waste initiative.
Mix Up a Next-Level Chicken Salad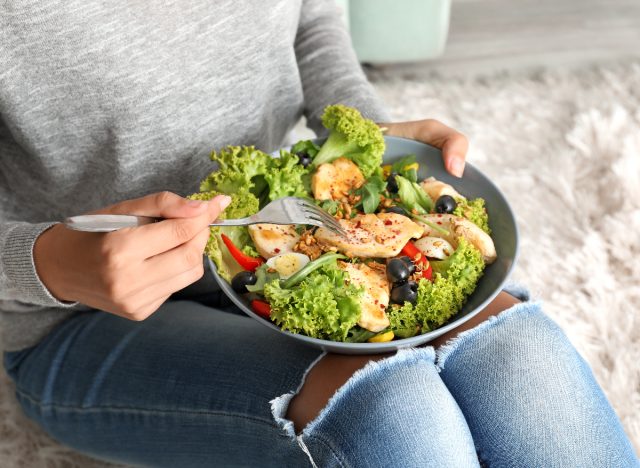 Stuck with extra chicken after dinner or post-meal prep for the week? "Grilled or rotisserie chicken makes the best chicken salad! Just finely chop up some leftover grilled veggies, mix with mayo and stir in cubed chicken," Izard says.
If you're in the "spice is nice" camp, follow the lead of Jodi Moreno, recipe developer, author of More With Less: Whole Food Cooking Made Irresistibly Simple and creator of the blog What's Cooking Good Looking. "I usually turn leftover grilled chicken into a curry chicken salad the next day." Add a spoonful of curry powder to the mayo or plain yogurt base and serve the creamy chicken salad over a bed of lettuce or a piece of whole-wheat toast.
Channel Your Pesto Powers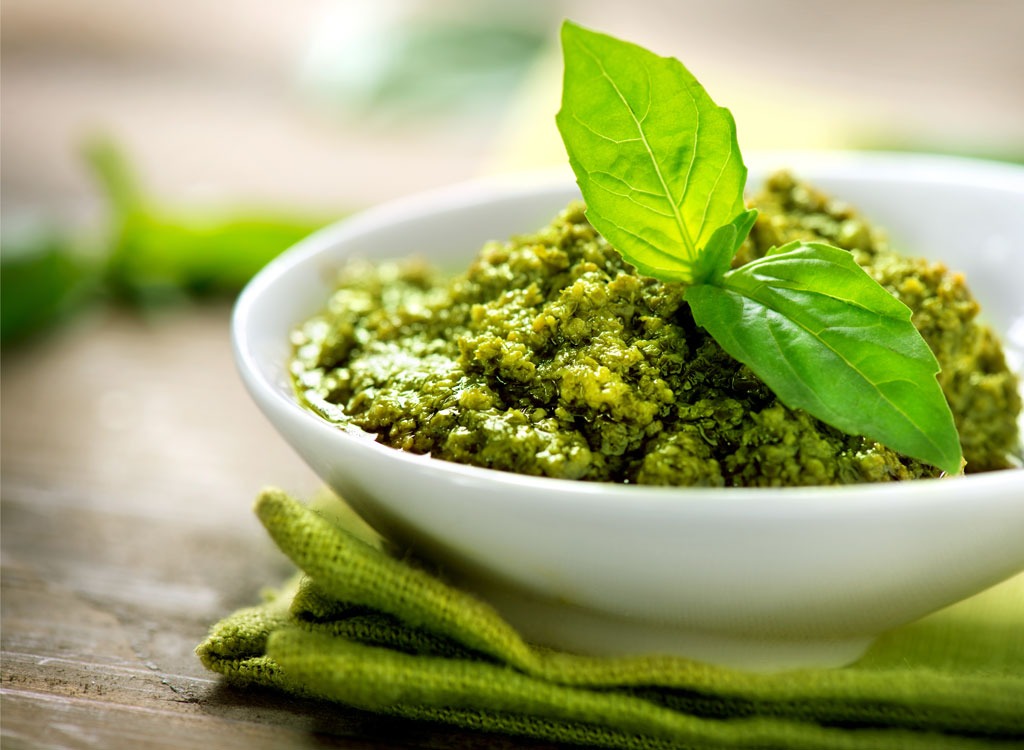 Come summer, your garden might move faster than your garnish game. Make the most of the herb harvest and the leafy green tops of veggies including radishes, carrots, and beets, Moreno suggests. "Once I've chopped and served the vegetables themselves, I grab my food processor and the green tops from veggies. Add garlic, nuts, and olive oil and you have an almost-instant pesto." Steal even more of our take-two ideas! Discover our
Wrap and Roll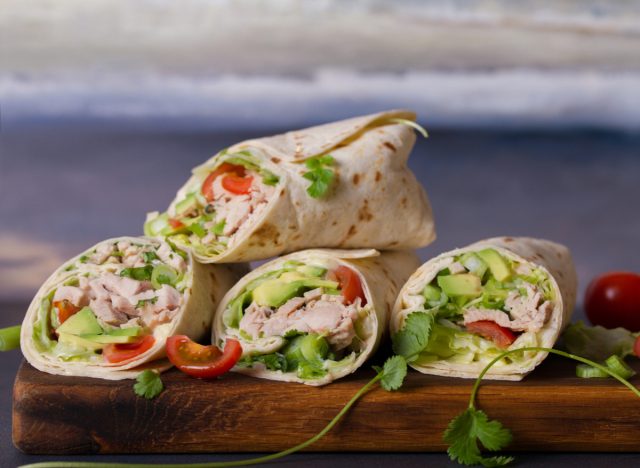 "Sometimes I get crazy and make leftovers on purpose. Yes, really! While I'm pulling together dinner on a weekend, I might produce a little extra of something so I have leftovers to eat in a variety of ways (with other ingredients I may have in the fridge) throughout the week," Moreno says. "I am also a big fan of finding creative ways to use up veggies in my fridge before they turn."One of the fastest ways to follow suit: Layer everything—think grilled meat, greens, and herbs— atop a tortilla, nori wrap, or rice paper for lunch.
Toss Together Fried Rice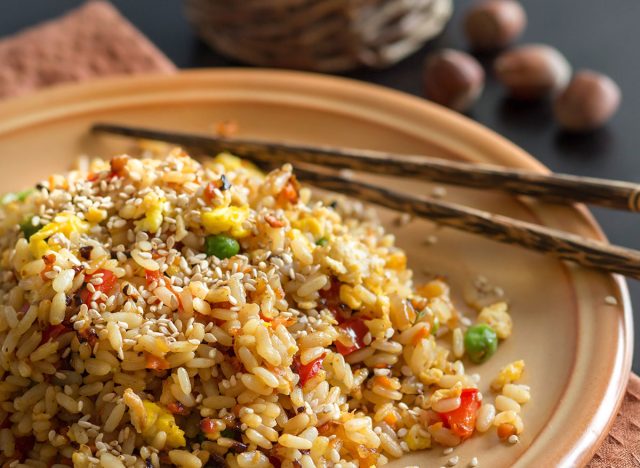 Those takeout containers are handy, true. They also contain four servings each, so that means even if you double up on the starch at dinner, you'll still have a cup remaining. Channel your inner top chef like Izard and grab a wok. "I love to make fried rice. Day-old rice actually makes the texture better and in addition to the grain and an egg, you can incorporate nearly any other leftovers you have in your fridge," she says.
Tempting add-in ideas:
● Tofu + carrots + peas
● Shrimp + water chestnuts + snap peas
● Pork + pineapple
● Chicken + kale
Stir-Fry Up a Storm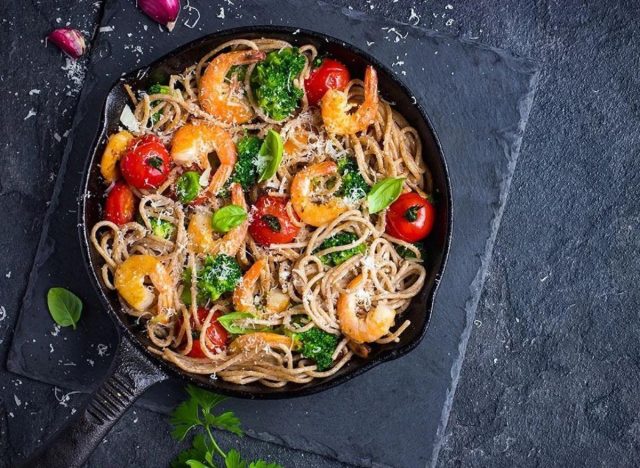 Use your noodle(s) like an Iron Chef. "I treat cooked pasta very similar to leftover rice. Make a stir-fry! In a large skillet, use tongs to toss together a serving of any cut of pasta with reduced-sodium soy sauce, a bit of butter, your favorite veggies, and a dash of salt," she says.
Blend a Creamy Aioli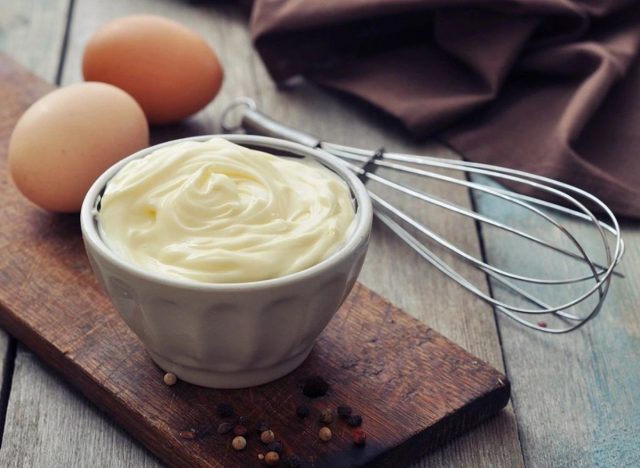 Whisk up a fluffy pavlova or pillowy macarons and you'll be left with a light-as-air treat—and a sunny-side surplus. (AKA all the yolks that have been separated from the whites employed in the desserts!) Moreno once again dreams about dips. Aioli, in particular. All the classic French condiment needs to come to fruition: an egg yolk, a big glug of olive oil, a few cloves of garlic, a squeeze of lemon, and a pinch of salt.
Do the Scramble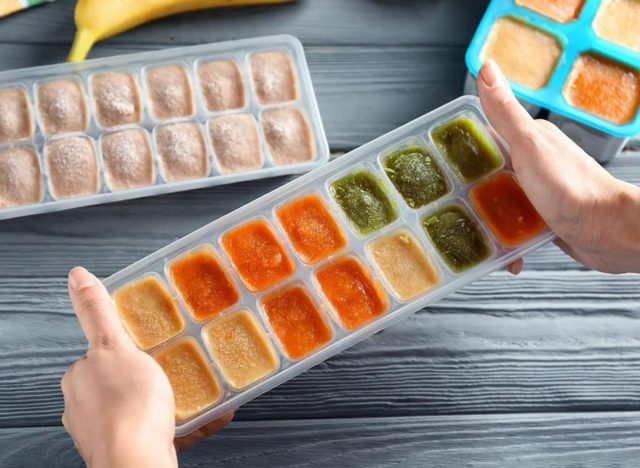 What about the whites when you've used the yolks in carbonara, DIY mayo, or a pastry glaze? Opt for an icy solution: Pour each egg white into an individual well of an ice cube tray, allow to solidify, then store in a zip-top freezer bag for up to a year. When you're ready to use, thaw in the fridge overnight and flip on your egg-magination.
"If I'm baking a recipe that calls for more yolks than whites, rather than pouring the whites down the sink, I save them to scramble for breakfast," Moreno says. Crack a whole egg for the just-right dose of satisfying fat and saute in a handful of vegetables for a fiber boost.
Try a Starch-Based Salad
It's tough to eyeball an accurate amount of dry quinoa, barley, or rice. So if your eyes were bigger than your preferred portion size, go for a grain-based salad. Pop the carbs in your refrigerator until chilled, Moreno explains, then toss with roasted veggies and your favorite dressing.
Start Your Meal with Satays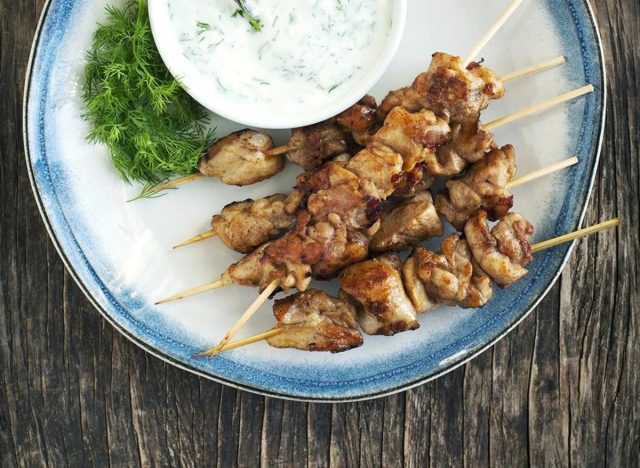 Here's an appetizing way Izard puts raw ground beef, pork, turkey, or chicken to work (say, when your recipe calls for eight ounces and your package came by the pound): Turn it into skewered snacks! Season the meat as you like. Shape around sturdy skewers, then bake, roast or grill.
Break Through Your Bottled Dressing Habit
Alongside those satays, serve a do-it-yourself dipping sauce. "I love to make something I've named 'herby garlicky green sauce' when I have almost-wilted herbs. Shock the herbs in ice water to give them renewed vigor, then dry and add to a food processor with garlic, lemon juice and lots of olive oil," Moreno says.6254a4d1642c605c54bf1cab17d50f1e
Add a Splash of Wine in Your Pasta Sauce
If leftover wine is a thing that exists in your home (that's rare around here!), put a cork in it until dinner tomorrow. "When I'm in a hurry and buy jarred tomato sauce, leftover wine is a savior. Saute onions with butter or olive oil, then deglaze the pan with a splash of wine before adding everything to the marinara. It's almost as good as homemade!" Izard says.
Add Depth to Soups and Stews
A quick soup or stew can taste slow-simmered if you follow in the footsteps of our all-star chefs. "Save leftover grated cheese to stir into soups for extra richness," Izard says. Or make the most of that last splash of vino again, a la Moreno: "Leftover wine is so versatile! Reduce it by half, then add to soups, stews, and sauces for luxurious results."
Karla Walsh
Karla Walsh is a freelance writer, editor and restaurant brand manager based in Des Moines, Iowa, where she reports on fitness trends, wellness research, psychology, and healthy recipes.
Read more about Karla