I Regularly Use Whole Foods Catering for Events and I Love It
These 12 tips will help you nail a catering order, whether you're hosting a small dinner party or a picnic for 400.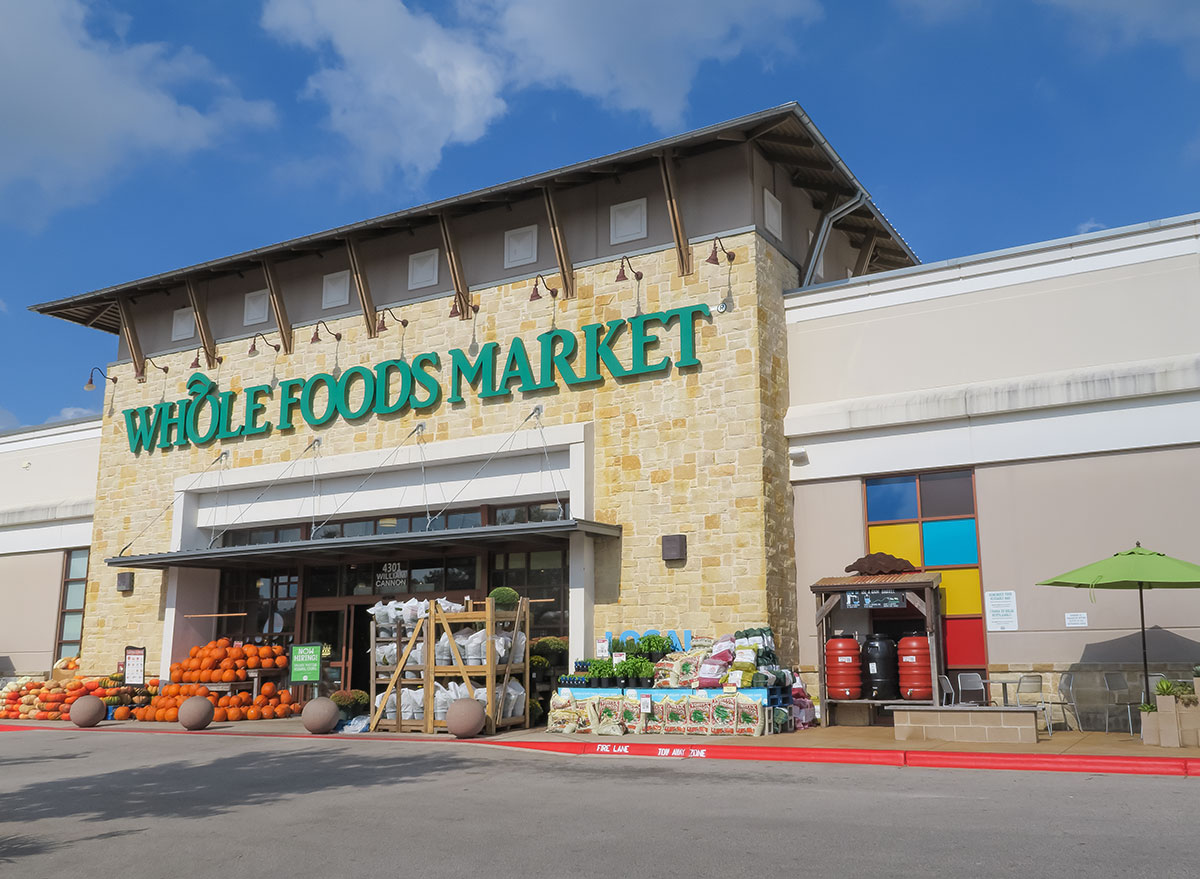 One of my first experiences using catering from a grocery store was, in fact, my wedding. The food was lovely, if not a bit rough around the edges (compared to a five-star caterer or restaurant), but it was a perfect fit for the personality of our party.
Years later, it's my job to organize catered events every week for a local church in Brooklyn using Whole Foods Market. Overall, the quality of offerings and customer service from Whole Foods Catering help me create events that are welcoming, plentiful, and don't break the bank. I have two years of experience, in which I've catered over a hundred events—some as small as an intimate dinner for a dozen guests, others as large as a grand picnic in the park for 400 people.
Here's how you can use Whole Foods catering for your next event, including helpful secrets, mistakes to avoid, and strategies to successfully offer up gloriously delicious and modestly practical food for every taste.
Whole Foods catering versus other catering
Why choose Whole Foods Market for your catering needs? They offer a fairly economical solution for large groups of people that is usually less expensive than a private catering team. It might not be up to the quality standard of a restaurant that specializes in a particular cuisine, but it does have the advantage of an entire grocery store at their fingertips. You can take advantage of getting every aspect of the meal—soup to nuts—from one convenient location. Whole Foods doesn't always have the best catering options for dietary restrictions—dairy-free, gluten-free, vegetarian, vegan—but they do have a few basics available in each category. So, if you can let the convenience and economics of a Whole Foods catering order outweigh the quality and variety of options, then it can be the right choice for you.
If you do decide to use Whole Foods catering for your event, here are my tips and tricks.
Meet the catering specialists face-to-face.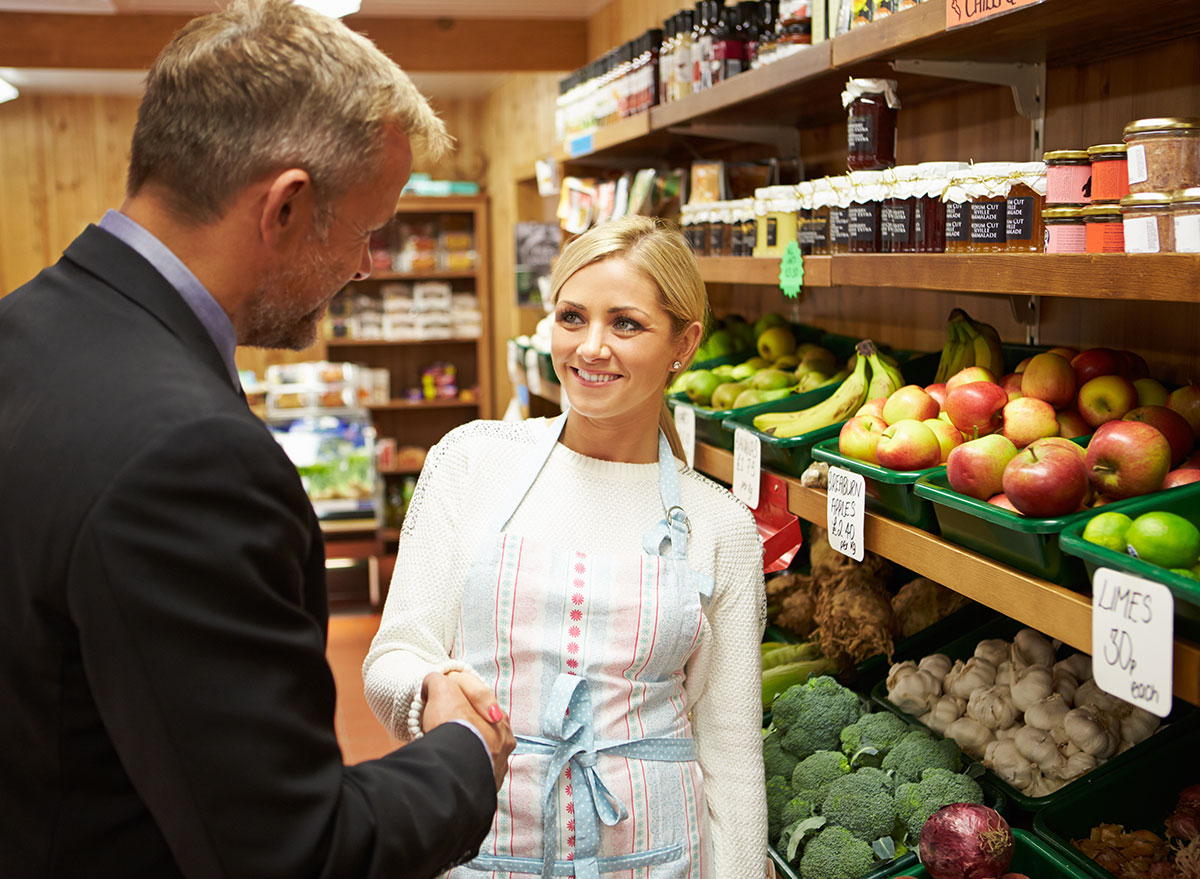 When you embark on a Whole Foods catering endeavor, it is vital to meet the local store's catering specialist. This might seem simple or obvious, but it can truly streamline your experience to personally meet the team that provides catering services at most Whole Foods locations. They can offer helpful suggestions to build out your menu, estimate quantities, and let you know about availability from each Whole Foods department.
If it's a special event, set it up as early as possible.
Make sure your local Whole Foods can accommodate your event request in terms of their delivery radius and current schedule. So important! Give yourself plenty of time to schedule in advance if you're planning an event during a popular time (such as Thanksgiving, Christmas, Super Bowl, or Independence Day) to lock in a spot.
Tell them specifics about your venue.
When you provide the delivery location for your event, try to provide additional context and specific instructions about the venue. Put yourself in their shoes, as if you've never been to your location. It can make a big difference in how you connect with the delivery team when it's showtime.
Have a budget in mind.
It is extremely helpful to have a catering budget for your event because it makes it much easier to decide on the quantity and variety of options you can afford. It also helps you avoid sticker shock when you get the final receipt because some items will only be estimated when you initially place your order.
They're generous with their portions.
In my experience, a large tray from the Whole Foods' catering menu might be estimated to serve 10 to 15 people, but in reality, it can usually serve closer to 18 to 20 people. It depends on the particular dish, but most estimates listed on the Whole Foods website are quite generous portions per person. Thankfully your local specialist is really good at helping with quantities, so ask for their advice.
Simplicity is key.
Typically, the more variety you offer at your event, the more expensive the overall order. Are you looking to be efficient and cost effective? The simpler the menu the better! For example, when I order a weekly breakfast for a group of church volunteers, I keep the menu easy: bagels, bacon, fruit, pastries, and coffee. On special occasions when I have a little extra budget available, I can add things like a build-your-own yogurt parfait or protein platter that's sure to be a crowd-pleaser.6254a4d1642c605c54bf1cab17d50f1e
You're not limited to their menu.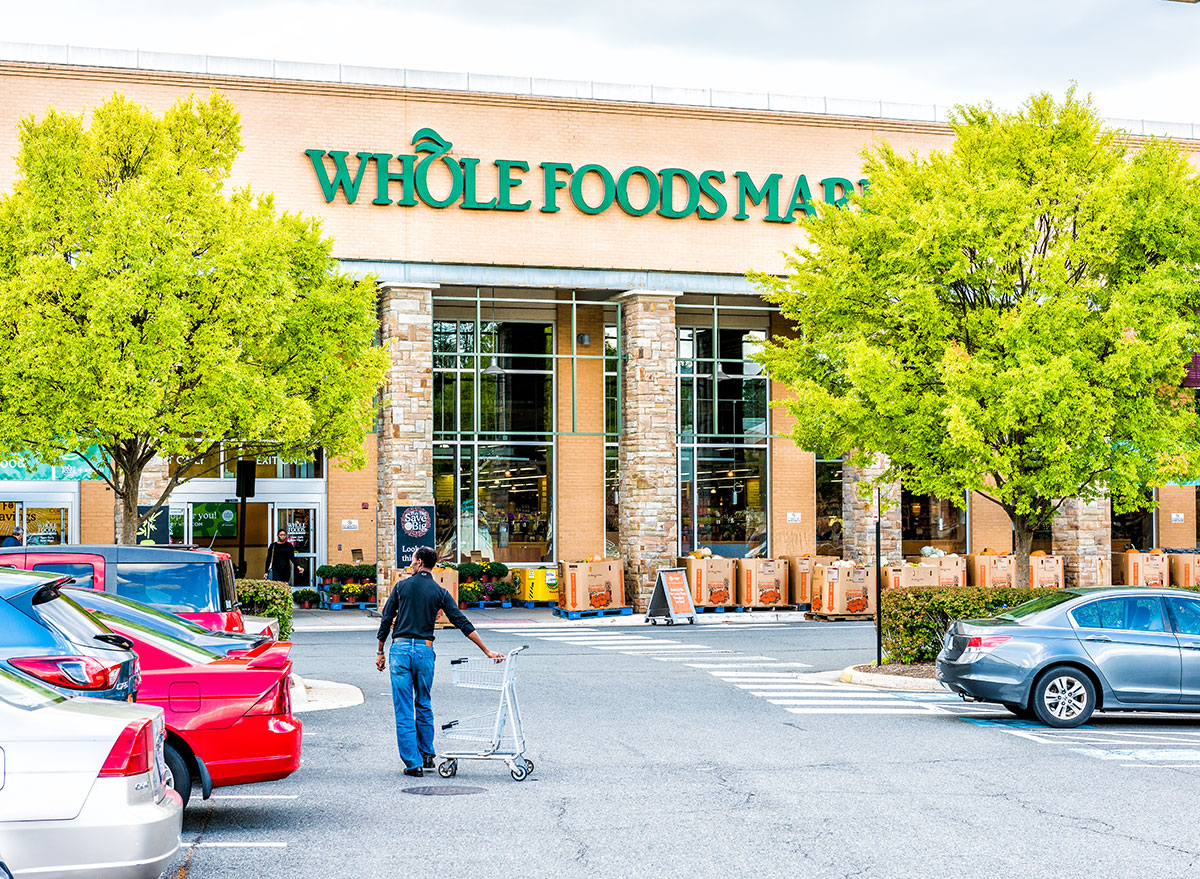 Whole Foods has plenty of great options for your event, but keep in mind that you can ask your local team about a special request, off-menu item, like any private catering company. It may cost extra or require more time to prepare, but you're usually not limited to only what's listed. Simply ask and they might be able to accommodate you.
Add groceries on-demand.
Whole Foods catering is limited to the items that departments like prepared foods, bakery, and deli can produce in large quantities. But it's worth asking your local specialist if they are willing to pull specific items from their shelves to deliver alongside your catering trays. The options are as deep and wide as shopping for yourself at Whole Foods. And thanks to Amazon, the website gives you a detailed look at what's available in your local store. That means throwing in orange juice, half and half, or fruit with your breakfast order.
Don't forget the extras.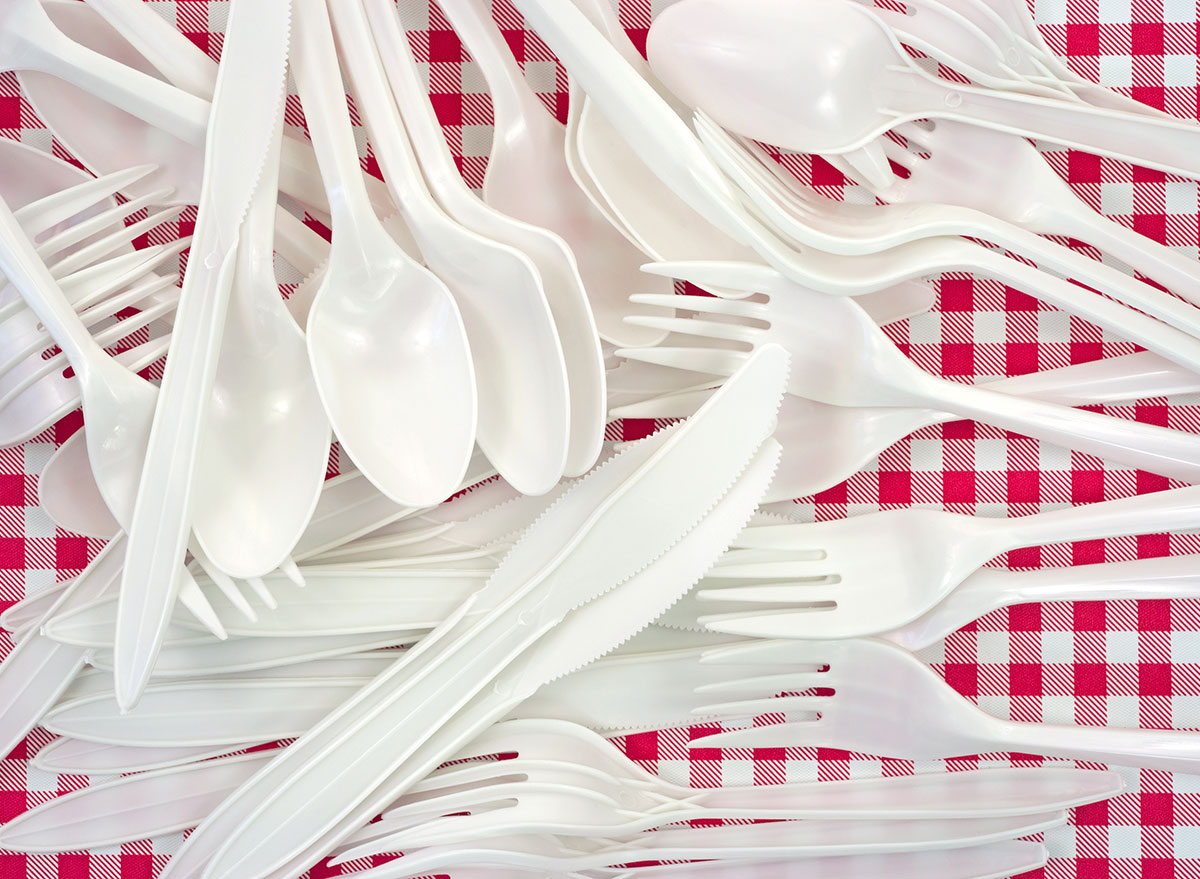 Upon request, Whole Foods can provide you with service needs, such as plates, cups, napkins, utensils, and serving spoons. These items are inexpensive add-ons and well worth having everything you need for your event show up at the same time. Some orders automatically come with additional items. For example, bagel platters include butter, cream cheese, and jelly. Coffee boxes come with sugar, milk, cups, and stirrers. Salads include plastic tongs and a chef-recommended pairing of dressing on the side.
Make the order with your local specialist.
Whole Foods allows you to place catering orders online and via their 800 number with a national customer service team on the other end of the line. Avoid this at all costs! The catering specialist at your local store is far more flexible and willing to accommodate your requests because they are on the ground and know their own departments better than any anonymous representative working from another part of the country. Build up a relationship and goodwill with your local store and it can go a long way to make your event a success! You never have to go it alone.
Make a plan with them in advance.
Don't wait until the last minute! It's never too early to have an initial conversation with your local Whole Foods and start coming up with a plan. And as your event gets closer, you can make adjustments, usually even within a few days. So when, for example, your number of guests grows from 50 to 75 at the last minute, you can talk to your specialist to see if they can accommodate the additional food.
Flexibility is important.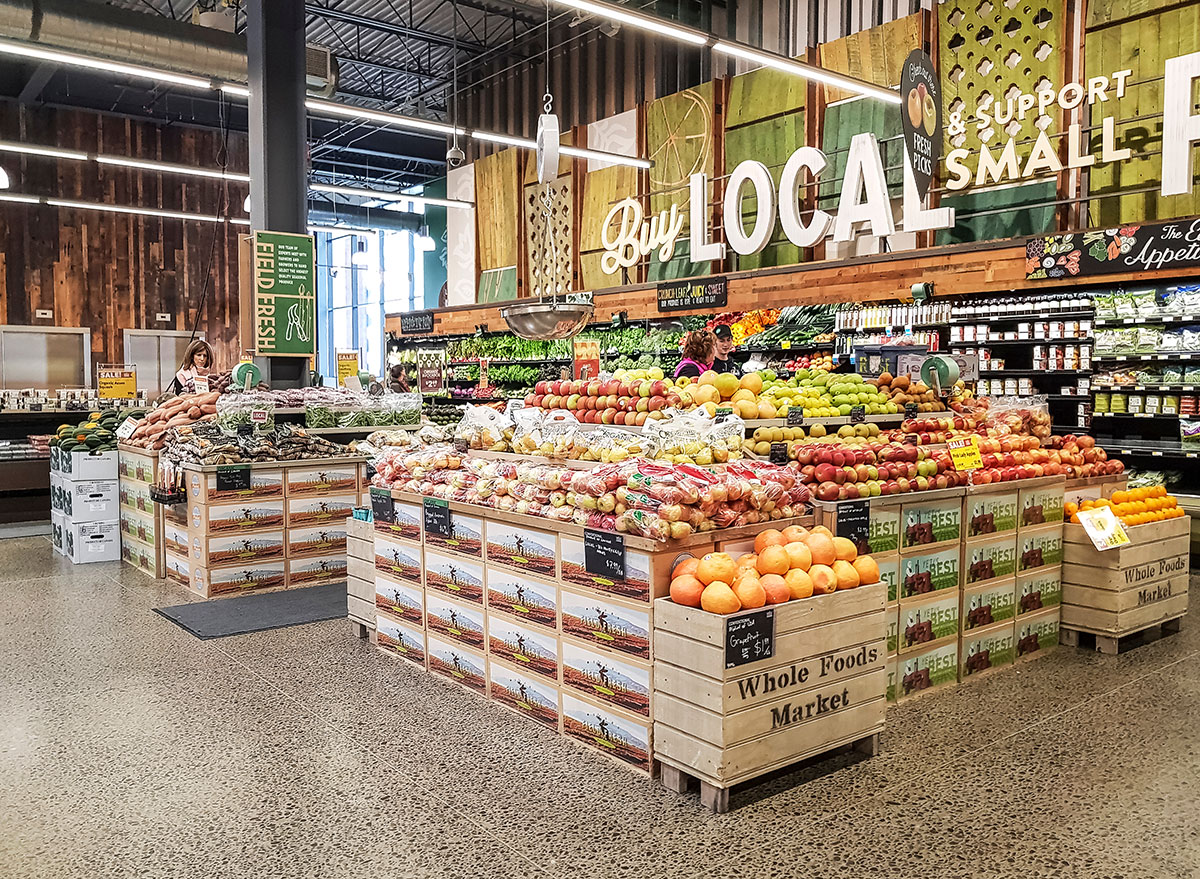 If you go into order planning with an open mind, your overall experience with Whole Foods catering will be significantly better. This is still primarily a grocery store, not a private chef…so you need to be flexible if they don't always have everything available in their kitchen. Prepare to improvise and adjust your menu as you go along, and you'll be just fine.
Ordering with Whole Foods catering is a process of trial and error; it takes time to get the hang of it and fine-tune your orders. Be ready to make a few mistakes. One time you might order way too much food and get stuck convincing your guests to take the leftovers home (or playing Tetris in your fridge). Another time you might have to call the local pizzeria because you didn't order enough for everyone. I've definitely done both. Don't worry! With a little ingenuity and humility (and help from your local specialist), you can make your event planning a success. Bon appétit!