5 Worst Alcoholic Beverages for High Blood Pressure, Say Dietitians
Skip the added salt and sugars.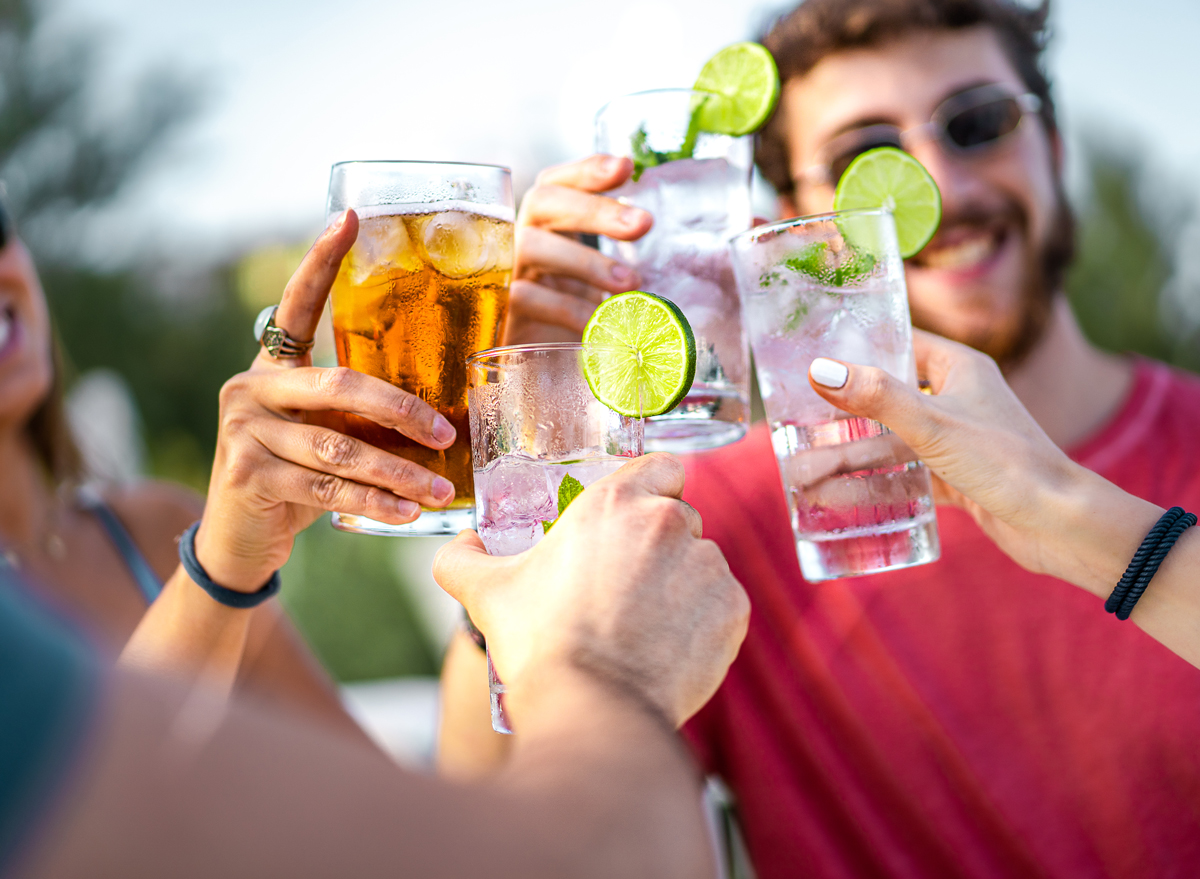 Having high blood pressure can feel pretty inconvenient, especially when you want some of your favorite foods and drinks. Thankfully, there are ways you can still consume the stuff you love while also managing your blood pressure levels.
When it comes to drinking alcohol, it's important for those with high blood pressure to significantly limit their consumption. However, if it's been approved by your doctor and you're in the mood to treat yourself, choosing a healthier alcoholic beverage is key.
To learn more about the alcoholic drinks not to choose, we talked with some expert dietitians. Read on to learn their picks for the worst alcoholic beverages to drink for high blood pressure. Then make sure to check out The Worst Alcoholic Beverages For Blood Sugar.
Drinks mixed with soda
Although they're delicious and usually on the more affordable side, mixed drinks with soda like whiskey and coke or vodka and sprite may not be the best for high blood pressure.
"There is evidence that added sugar can raise blood pressure. Sodas have a lot of added sugar, so when you mix alcohol with a sugar-sweetened beverage, you can potentially have a bigger impact on blood pressure, especially if you have multiple drinks," says registered dietitian Kaleigh McMordie, MCN, RDN.
Bloody Mary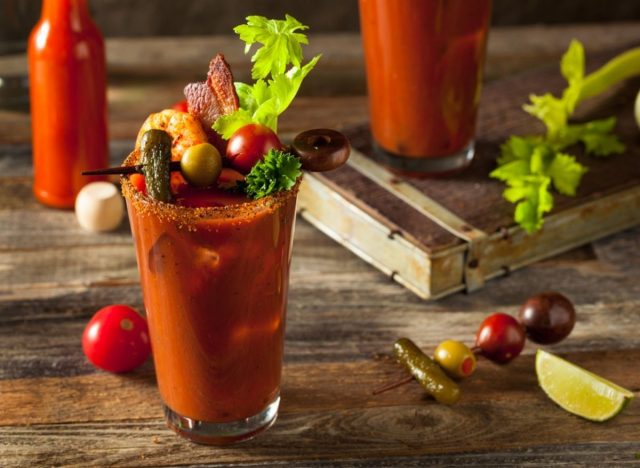 Bloody Marys are a popular brunch choice, but even though people may assume it's healthier because of the veggies, this isn't usually the case for those with high blood pressure.
"Between the tomato juice mix and the pickled garnishes, Bloody Marys are notoriously high in sodium, which can raise blood pressure, especially in sodium-sensitive individuals," says McMordie.
Dessert Cocktails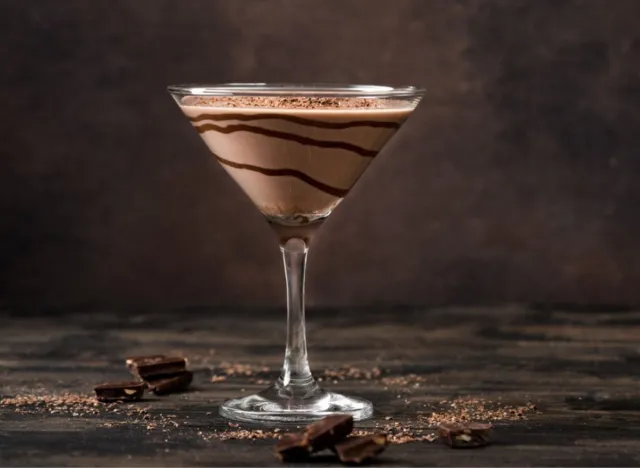 Dessert cocktails are a delicious post-dinner option, but those who are watching their blood pressure may benefit from choosing something else.
"Any type of dessert cocktail that contains ice cream, such as a mudslide or grasshopper, are going to be high in saturated fat, which can exacerbate symptoms of high blood pressure," says Mabel Lee RDN, CDCES, a registered dietitian and Co-Founder of The Nutrition Queens.6254a4d1642c605c54bf1cab17d50f1e
Margaritas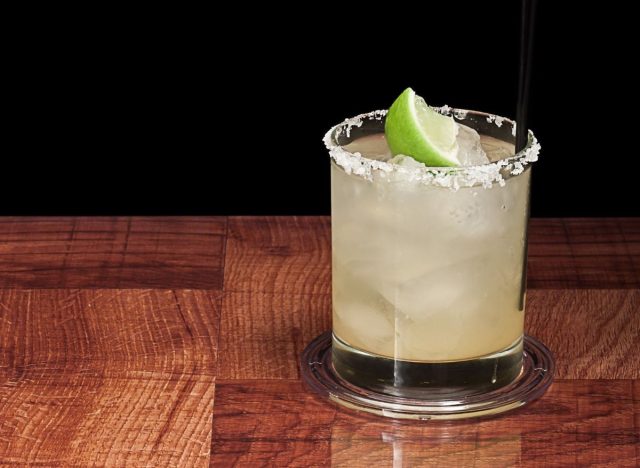 Margaritas are a classic summertime staple, especially if you're hanging with friends and family on the beach. But if you want to keep blood pressure levels in check, you're going to need to try something with less sodium and added sugars.
"With the salted rim and typical sugary mix, a margarita can impact your blood pressure with both its sodium content and added sugars. Ask for no salt on the rim and order a classic style margarita, which is usually made with real lime juice and is light on the sweetener for less sugar," says McMordie.
Dirty martini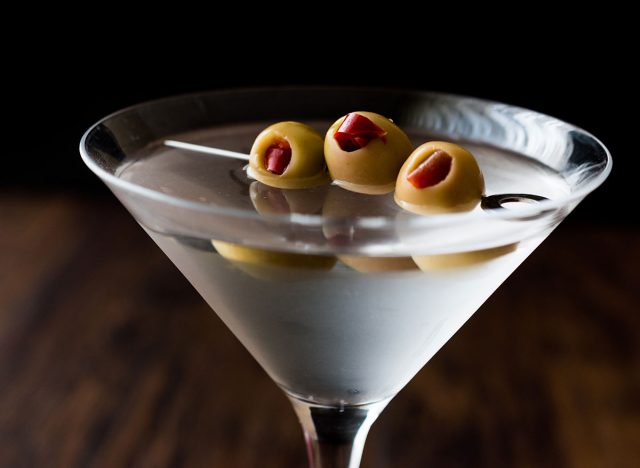 "Dirty martinis are primarily liquor based, meaning they have a high alcohol content, which has a bigger impact on blood pressure than lower ABV beverages. They also typically involve high-sodium olive brine, which increases the impact on blood pressure," says McMordie.
Read 20 Tips for Choosing Healthy Alcoholic Drinks if you're looking for more ideas on how to make better alcohol choices.