The Single Worst Cocktail to Never Order From a Restaurant
If you're in the mood to treat yourself to an alcoholic beverage, there is one drink that is universally a no-go.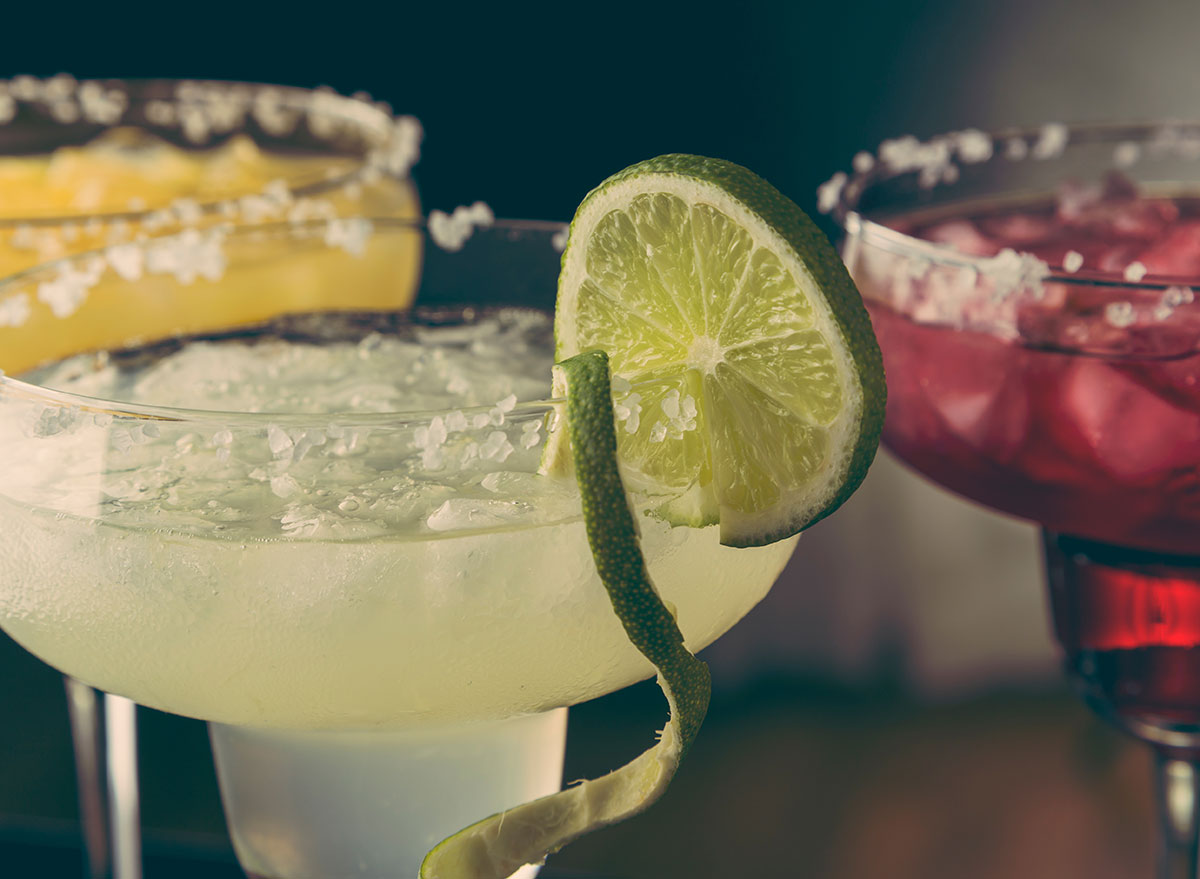 If you're dining out, you're often not just interested in eating a delicious meal, but there's a good chance you're also in the mood to sip on an alcoholic drink. It can help make you feel as though you're truly indulging during your night out! Plus, a real "cocktail" sure beats yet another glass of wine or a spiked seltzer you might have already been sipping all summer long on your outdoor patio.
So, you might check out the cocktail menu for new creations or order one of your favorite, classic cocktails that you know taste oh-so-good with your medium-rare Ribeye or plate of pasta. Yet, when it comes to cocktails, some are certainly more caloric than others. And you don't want to end up drinking up all the calories, right?
Don't worry, though—it is totally possible to enjoy a drink without breaking the calorie bank, as long as you're making an informed choice. There is one cocktail that is always a diet buster, no matter what. So which drink is the worst of the worst?
The worst cocktail to order from a restaurant is…
A Mudslide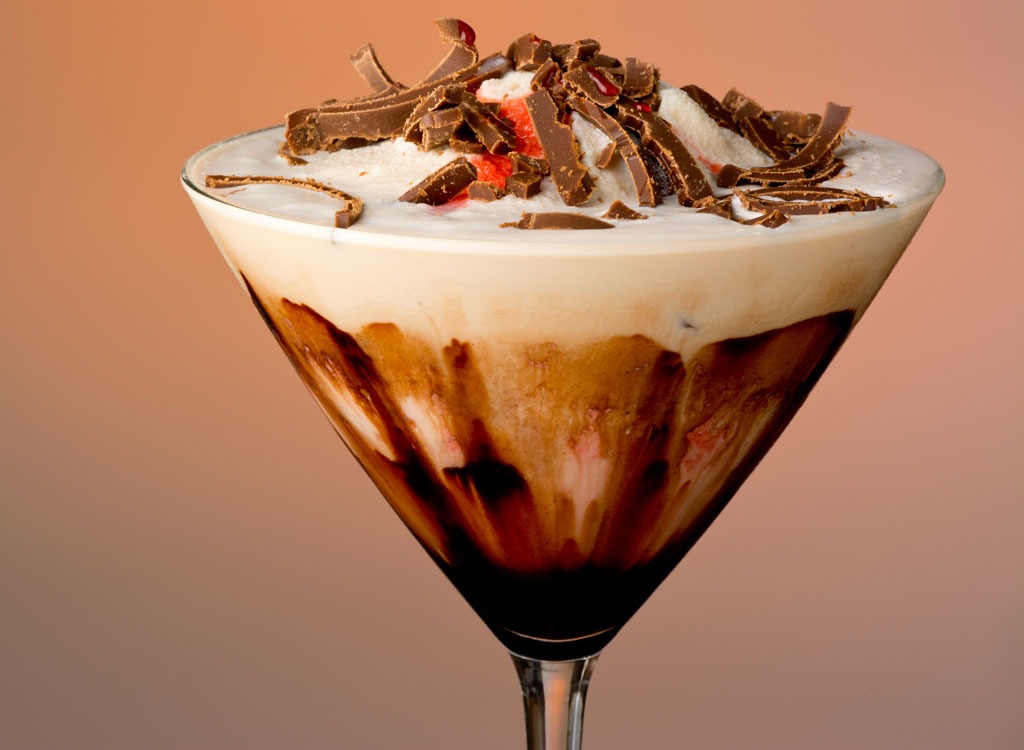 Sorry to fans of this dessert drink, but the mudslide earns the title of the worst cocktail.6254a4d1642c605c54bf1cab17d50f1e
"The Ultimate Mudslide from TGI Friday's contains vodka, Baileys, Kahlua, cream, and ice cream and packs a whopping 740 calories, 26 grams of fat and 86 grams of sugar! That's almost 4 days worth of sugar in one drink if you are following American Heart Association guidelines," says Lauren Harris-Pincus, MS, RDN, author of The Protein-Packed Breakfast Club. Yikes!
These creamier, decadent tasting liquors have more saturated fat, sugar, and calories because they are thick and sweet. Think of it this way, the "Ultimate Mudslide" packs as many calories as a McDonald's double cheeseburger and medium fries with little to no nutritional value, Harris-Pincus says. "That's before you add in bar appetizers, or dare I say a second cocktail," she adds.
And if you eat too much sugar in your diet, you raise your risk of heart disease, diabetes, heart attack, and stroke—plus it can also just lead to imbalanced energy levels, inflammation, and weight gain over time. So, you want to keep it low and go with a different cocktail instead.
While the mudslide is the biggest culprit, there's another drink option that comes in a very close second as the worst cocktail. And it happens to be your favorite beach cocktail you seem to always finish within five seconds.
Yes, we're talking about the Piña Colada.
"A Friday's Piña Colada is also one of the highest calorie cocktails packing 430 calories, 4.5 g fat, and 72 grams of sugar. That's 3 day's worth of sugar for women," Harris-Pincus says.
The Piña Colada has almost three days worth of sugar for each and many people don't stop at just one drink—you know how easy it is to down them with ease!
"Plus, the fat comes from full-fat coconut milk which is saturated and not something to consume regularly according to the American Heart Association," she says. (And if you're looking for more helpful tips, your ultimate restaurant and supermarket survival guide is here!)
What cocktail should you order at a restaurant instead?
It's best to just ditch the dessert cocktails with creamy liquors like Bailey's. Just say no!
"Instead, for a tropical treat, enjoy a single shot of alcohol like a flavored rum such as coconut, lemon, or orange with a splash of pineapple or cranberry juice or a flavored seltzer for a zero-calorie mixer," Harris-Pincus says. This will be a lightened version with the same summery flavors.
"You can also order a single spirit such as vodka with seltzer and muddled fruit like raspberries or blackberries or even muddled cucumber with lime juice for a no added sugar cocktail," Harris-Pincus adds. If you're choosing something straight off the menu, try a spritzer or a vodka drink with a touch of sweet flavoring. If it's citrus or cucumber, it'll be lower in sugar and better for you.
"Each of these is in the neighborhood of 100 calories which is significantly lower than drinks containing sugary syrups and mixers," Harris-Pincus says.
Now, you're all set to order the right drink, as long as you stay away from those mudslides!
Isadora Baum
Isadora Baum is a freelance writer, certified health coach, and author of 5-Minute Energy.
Read more about Isadora