5 Secret ALDI Shopping Tips Customers Absolutely Love
ALDI has discounts here and discounts there. But the real shopping tricks come from loyal customers!
While some shoppers use grocery shopping as a leisurely way to make sure their fridge is full, others try to strategize their spending, especially at a grocery store as discount-filled as ALDI.
Between its discounted alcohol and fresh produce, ALDI has won the hearts of many loyal customers throughout the world. As shoppers have returned to the store time and time again, they've developed some of their own tricks to make the most of their food shopping.
Splurge on the sweet stuff.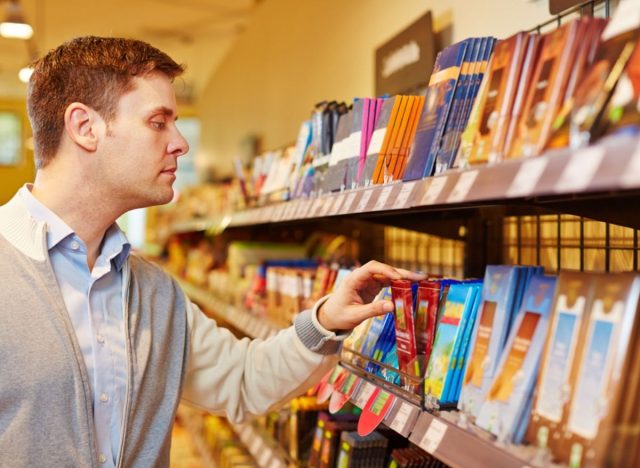 It's often said that if you want some of the best chocolate, go to Europe, and ALDI stays true to that rule. The grocery store company is based out of Germany, and stays local when it comes to getting their chocolate, so it's also made by a German company, Moser-Roth, which has been producing chocolate for ALDI since 2007.
"Buy chocolate [at ALDI]," says Reddit user u/obaketenshi. "It's imported from Germany and is very good"
Skip the bagging process altogether.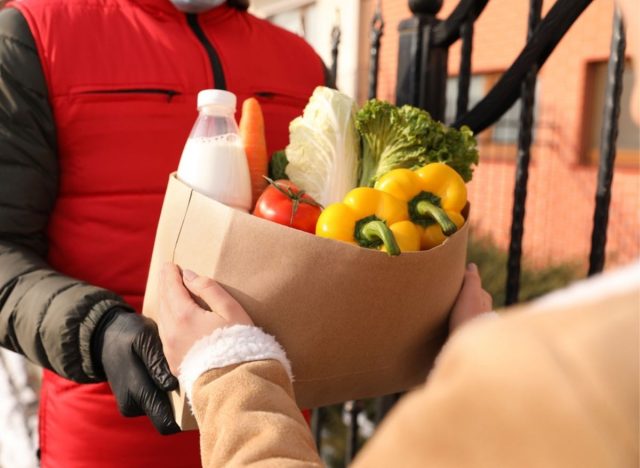 For some people, the most tedious part of grocery shopping isn't making a list or finding all of the items they need (and the inevitable extra items). Instead, it's bagging.
For many shoppers, especially those who are shopping with kids, bagging groceries can become a huge pain. Additionally, ALDI encourages customers to bring their own reusable shopping bags, or for those who forget to, they offer some at a fee.
Reddit user u/PopTartAfficionado says that they've figured out how to bypass the stress of bagging, and the extra costs associated with ALDI's bags by skipping bagging altogether. Instead, they leave laundry baskets in their car and put the groceries straight into them after shopping.
"Just wheel them out in the cart, and put them directly in your trunk," u/PopTartAfficionado says. "For extra simplicity, keep a few laundry baskets in your trunk and put the groceries straight into those baskets so you can easily load the groceries into your house when you get home."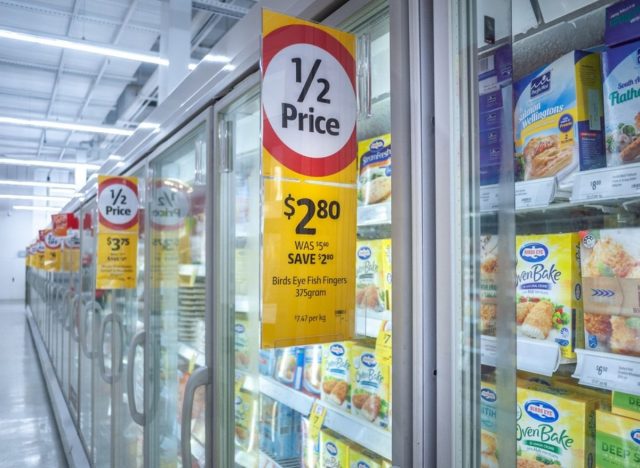 Eagle-eyed shoppers have noticed that ALDI's prices typically drop between Tuesday nights and Wednesday mornings, as that's when the grocery store chain announces its new weekly discounts. If you're looking for a good bargain on your ALDI products, try to get there on a Wednesday to make the most of the store's markdowns.
Can't make it on a Wednesday? Don't fret. According to a Reddit user who works at ALDI, other markdowns can happen randomly depending on how well items are selling, so you can still catch some items on clearance.
"I work at one and the big price changes occur Tuesday after close and Wednesday before open because that's the start of a new ad week," Reddit user u/karmal77 says. "As for clearance or other markdowns, it's pretty random. Managers have the power to determine something isn't moving quick enough and mark it down, things near their sell by/best by date get marked down."6254a4d1642c605c54bf1cab17d50f1e
If you're not happy, return the product.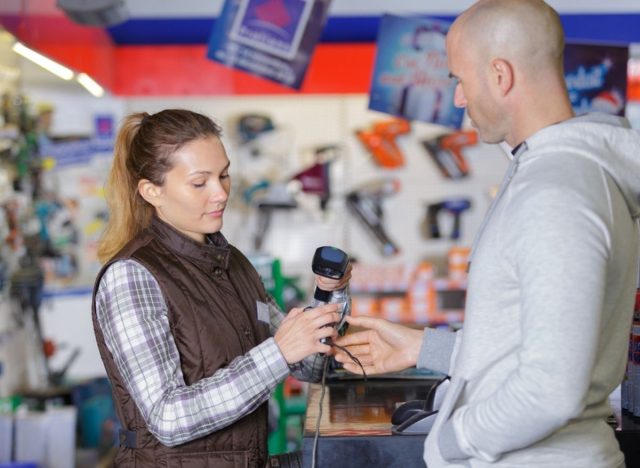 One of the most notable parts of ALDI's customer service is the store's generous return policy. For unsatisfied customers, the chain offers the Twice is Nice Guarantee, in which they will not only refund customers, but also offer a replacement product, as long as you have a receipt. Be sure to ask for the Twice is Nice Guarantee, rather than just expecting it. Many Reddit users said that if you didn't specifically mention the guarantee, you would just receive a refund instead of both a refund and a replacement item.
"If you want the replacement and refund you're entitled to according to the policy, you probably have to ask for both," Reddit user u/eZGjBw1Z says. "The best thing to do is to go get the replacement item and bring it to a cashier along with the bad item then explicitly tell them that you would like a refund and a replacement item according to the Twice is Nice Guarantee."
Stop by the "Aisle of Dreams."
While ALDI is filled with grocery essentials, there's one section in the store that's called ALDI Finds, but is also sometimes referred to as both the aisle of dreams and the aisle of shame, where it seems that anything is possible. The products in the aisle change each week and it's a perfect place to find random items that sometimes end up being gems, as well as seasonal items and deep-clearance products.
"I've gotten amazing deals and truly great quality items, some I've given as gifts," says Reddit user u/WitchUWereWarnedBout.
For more shopping tips, check out these 6 Things You'll See at Costco This Year.