33 Best Cooking Secrets from Queer Eye's Antoni Porowski
Did you know that cherry tomatoes should be stored in the fridge?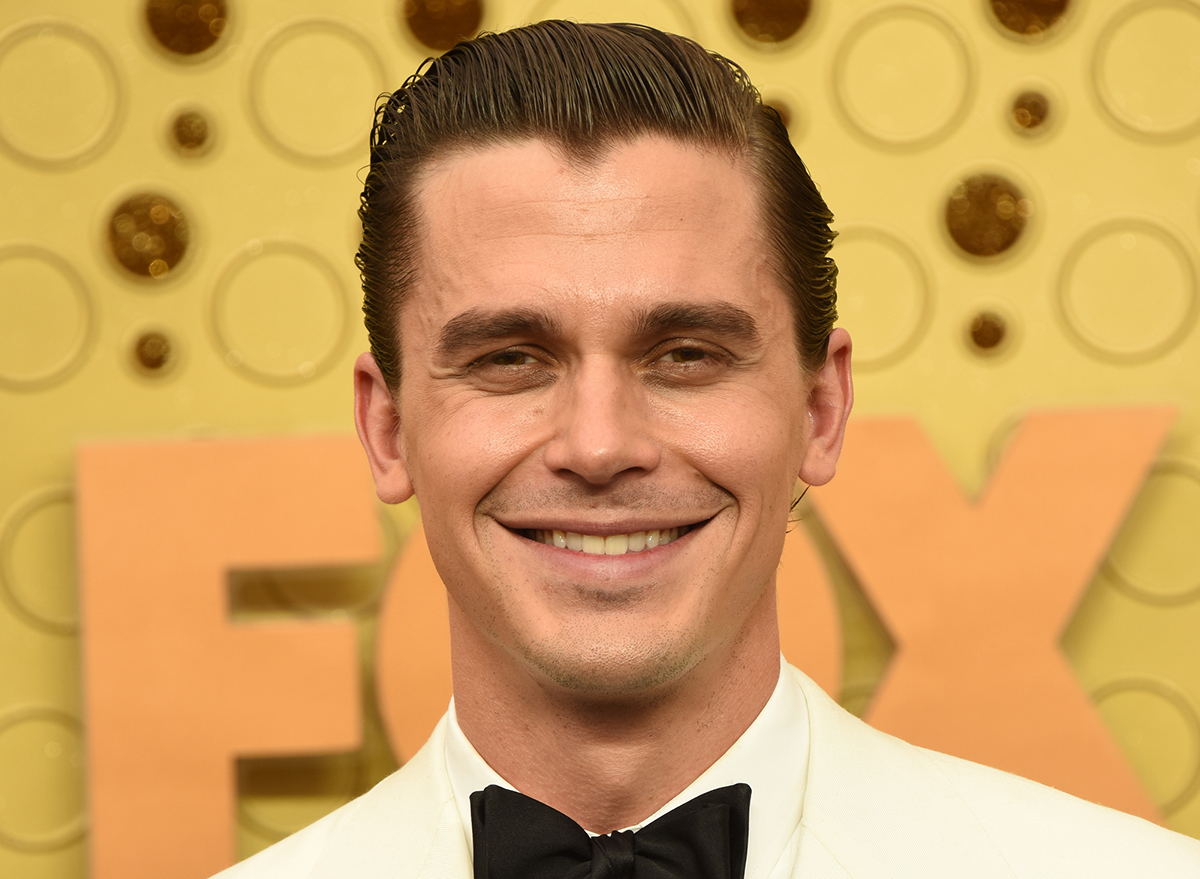 Antoni Porowski is the beloved food and wine expert on Netflix's Queer Eye reboot, and he's got a lot of food knowledge up his tea-towel-covered sleeve. Montreal-born, West Virginia-raised, and proudly Polish in heritage, Antoni is a classically trained chef and owns a restaurant in New York City, The Village Den. Antoni has a true love and respect for food and how it can better the lives of the "heroes" he and the rest of the Fab Five are making over.
"Food has been, I think it's the ultimate connector," the Queer Eye star said during a recent appearance on The Social. "It's how I say 'thank you.' It's how I say, 'I'm sorry.' It's how I spend time with my family." That's why he can't stop talking about it and offering tips.
Here are the 33 top cooking secrets we've learned from Antoni Porowski.
Drain your cucumbers after chopping.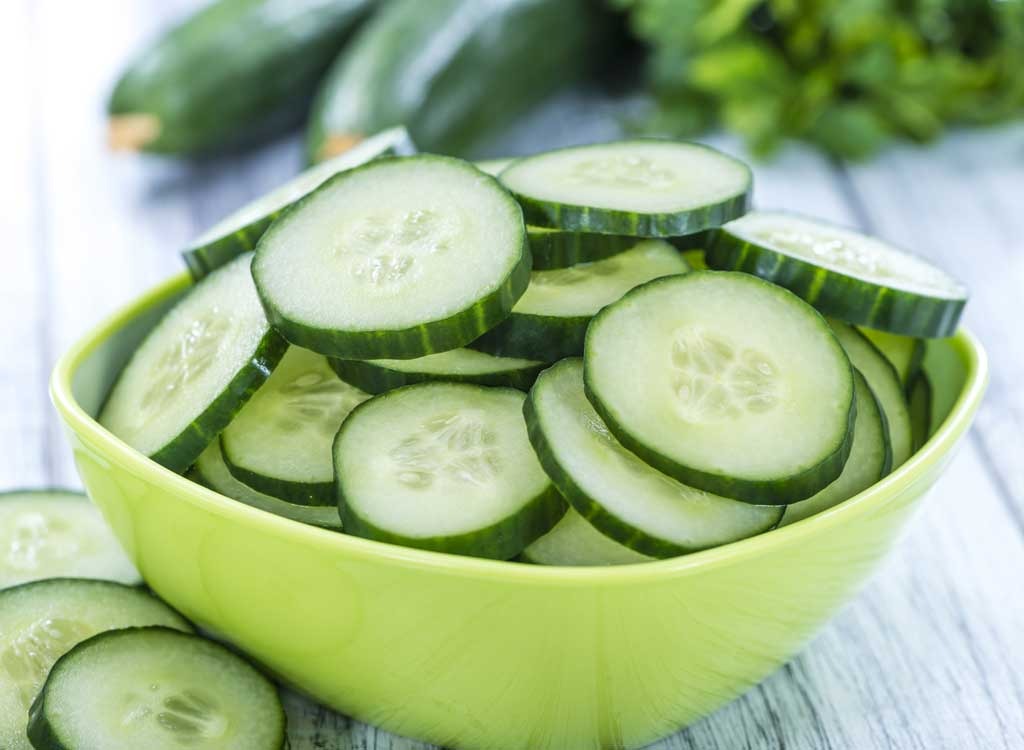 Antoni uses plenty of chopped cucumbers when he's making tzatziki, a yogurt-based sauce traditionally served with the Greek street food souvlaki, a favorite of his mom's. But because cucumbers have a high liquid content, it's important to drain the liquid off first.
Know the difference between red onions and shallots.
Some of us (ahem) have never felt the slightest remorse for using red onion when a recipe calls for shallots. But not Antoni, who would easily discern the difference. "They're a little softer and sweeter than red onions," Antoni said during an appearance on Strahan, Sara, and Keke.
Substitute shallots for red onions when you're short on time.
Yes, red onions and shallots are different. But when you're cooking during the week (or whenever you're short on time), substituting shallots for red onions cuts your cooking time. Because shallots are softer, they cook more quickly.
The only tomato you should refrigerate is cherry.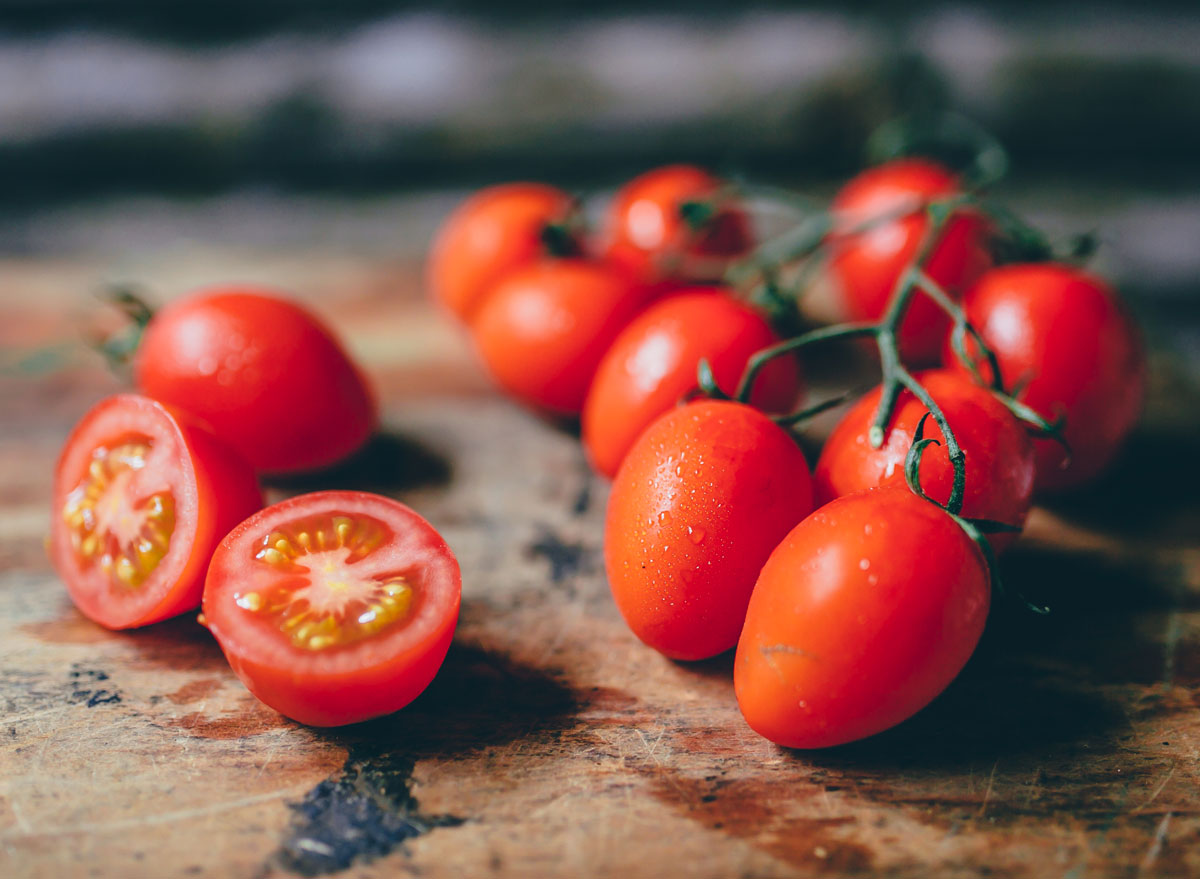 Tomatoes should be stored in a cool, dark place (one that is not as cool as the refrigerator). This helps them retain their soft, fleshy texture. The one exception is cherry tomatoes, which should always be stored in the fridge, Antoni explained on Strahan, Sara, and Keke.
Don't toss your fennel fronds.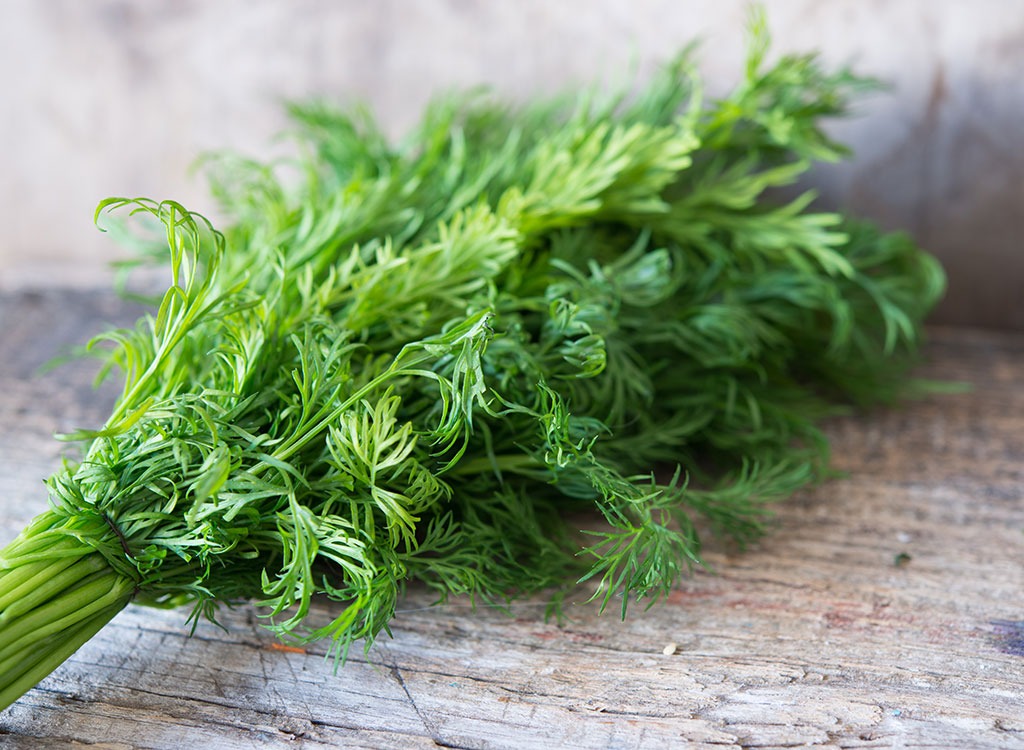 Or rather, toss them into salads. Fennel fronds (the feathery part, rather than the bulbous part) don't wilt the way lettuce does, so they add a crisp bite that stays crisp. Fennel fronds appear in Antoni's winter salad recipe.
Respect the power of fennel by slicing it thin.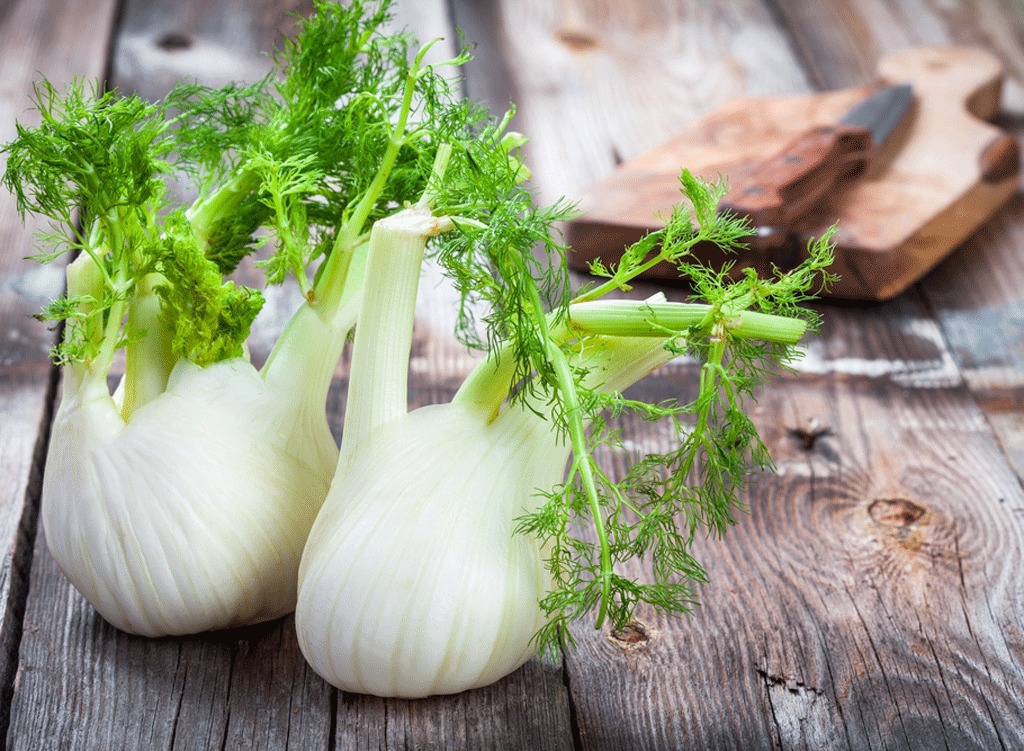 Fennel is part of the celery family, but it has a dense licorice-like flavor and aroma. When slicing up the bulb, make thin slices so that it doesn't overpower its co-flavors.
You don't have to cook zucchini.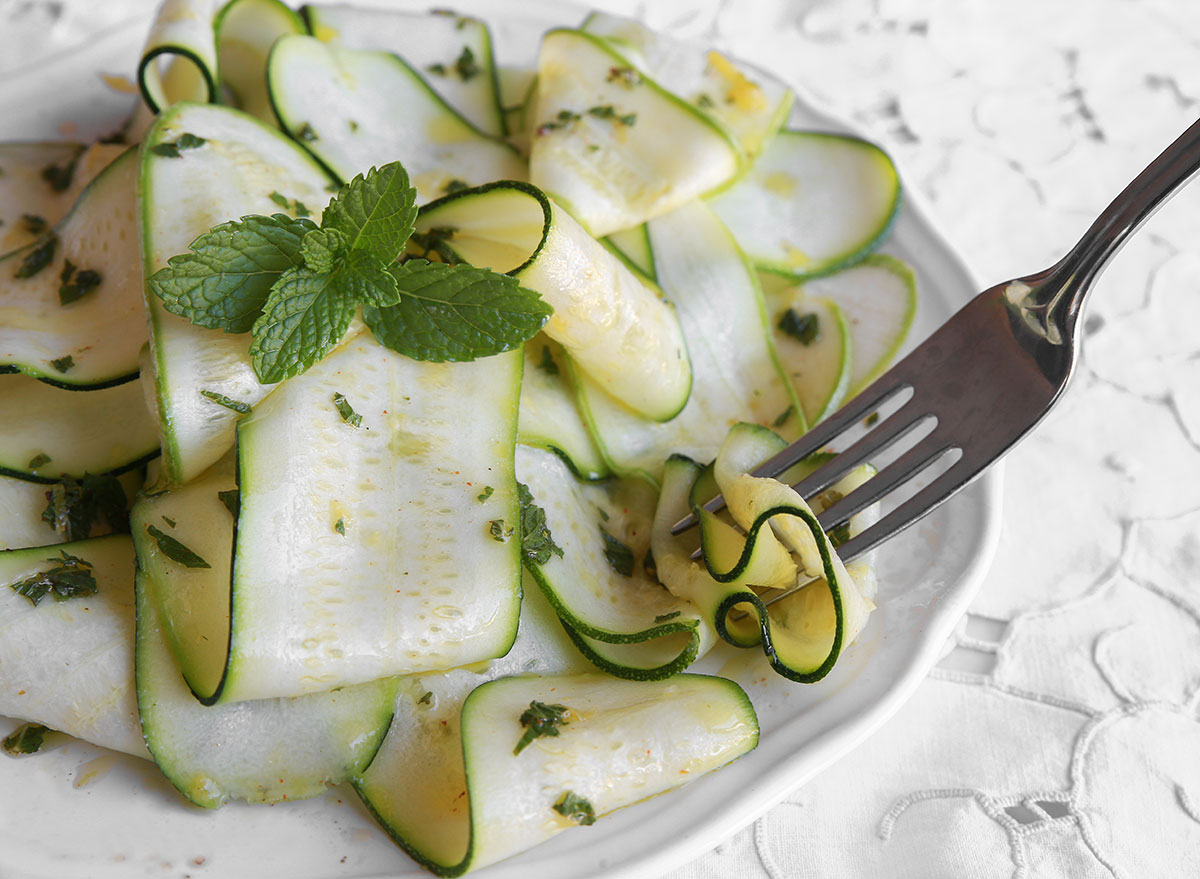 In one episode, Antoni suggested eating raw zucchini, and we're on board. Try shaving it with a vegetable peeler and then drizzling it with olive oil, lemon juice, and salt. Toss on some "soft herbs," such as parsley or dill, for added flavor.
Brussels sprouts don't have to be stinky.
Ever wonder why the Brussels sprouts you make at home always stink up the place, whereas in restaurants, there's no such smell? Antoni explains that it's all in how you cut them. The "right" way is to cut the bottom part off in a V-shape so that the leaves stay attached, and then cross-section down the center of the sprout.
Measure everything first.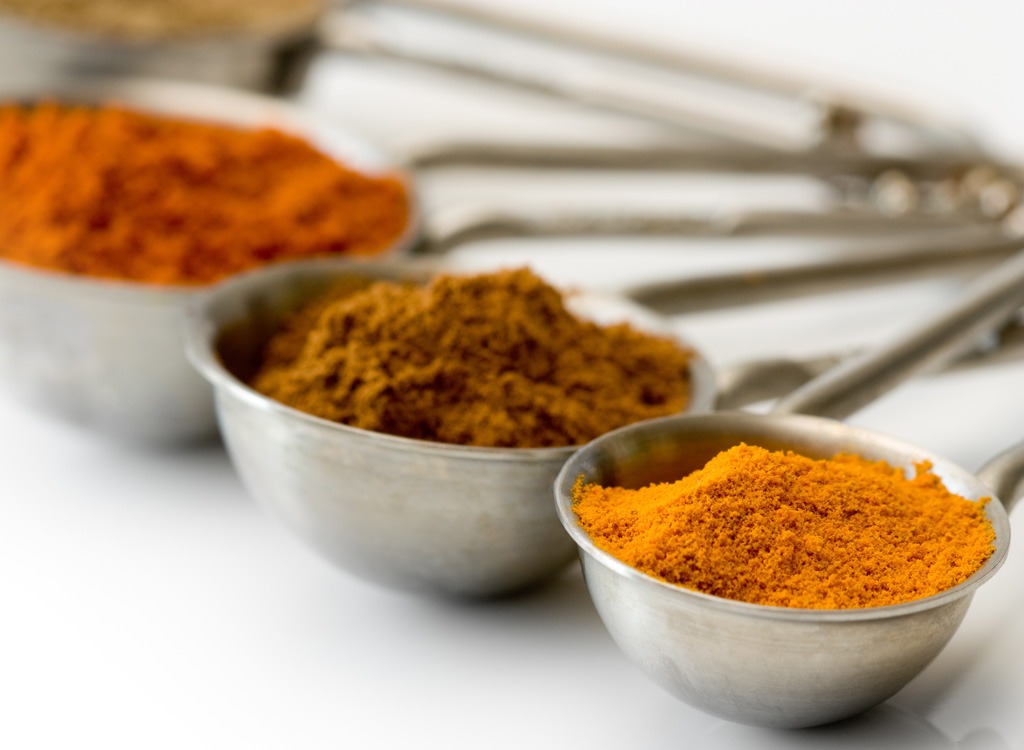 You'll have to measure it all eventually anyway, so why not do it all at once? Antoni feels that measuring all your ingredients makes cooking much less stressful. (And it's even more fun if you have some cute pinch bowls to measure your ingredients into.)
Don't serve skewered food on the skewer.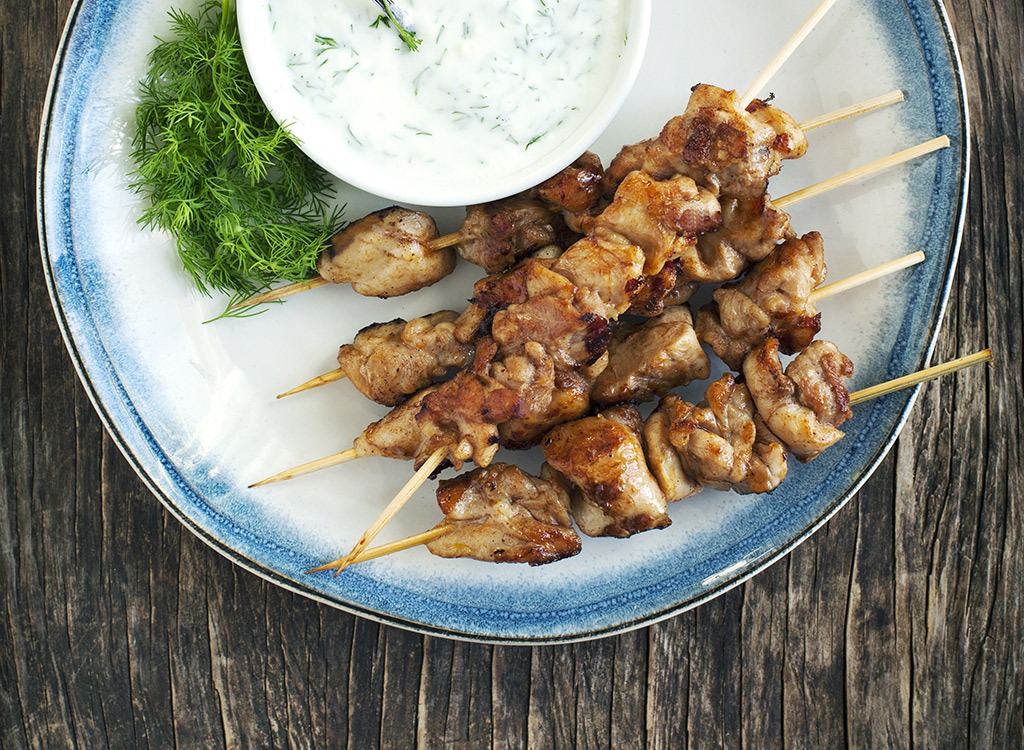 After you grill your skewered meats, veggies, fruits, or whatever you happen to be grilling on a skewer, take the food off the skewer before serving. "You don't want to be biting on wood," Antoni said on Strahan, Sara, and Keke. "No one needs that in their life."
Go ahead and use your hands.
Antoni is a neat guy, so it might come as a surprise that you often see him touching food directly with his hands while cooking. If Antoni can do it, so can you. Just wash your hands first (we assume Antoni does).
Throw a tea towel over your shoulder when you're cooking.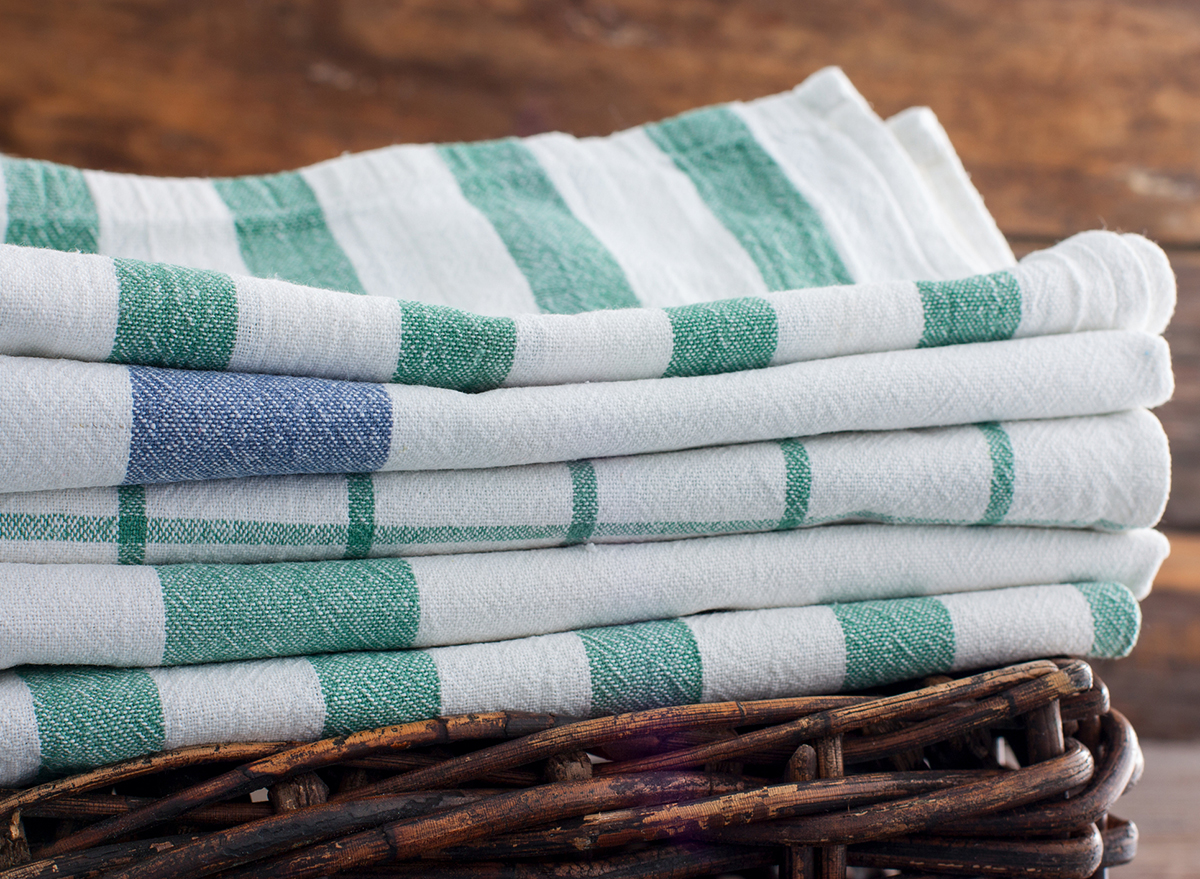 Antoni is famous for always throwing a tea towel over his shoulder when he's about to start cooking. It's not a fashion statement, although it does look rather smart. Instead, it's all about having a convenient place to wipe your hands, especially when you're using them as much as Antoni is.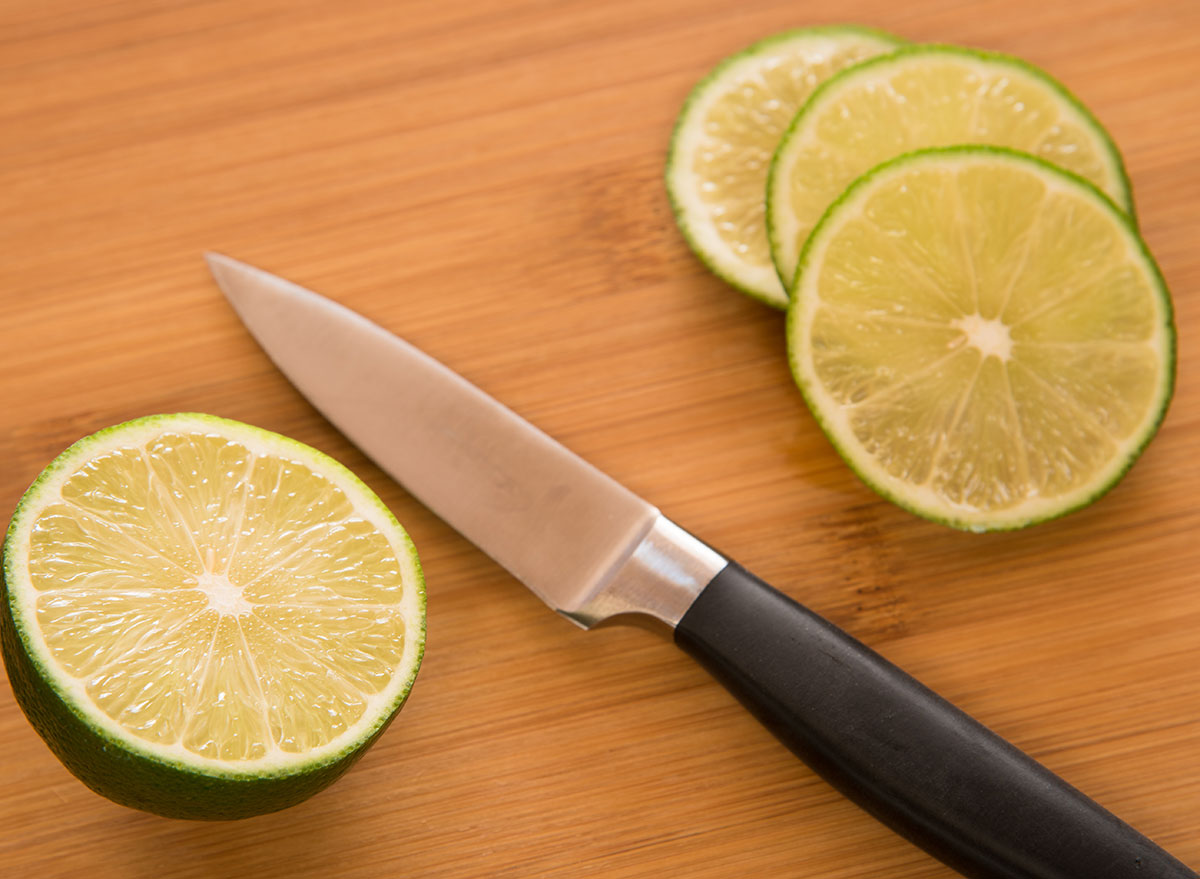 Sharper knives are actually safer to use than dull knives. They cut more quickly and more cleanly, leaving less opportunity for self-injury.
Antoni tweeted last year that having a sharp knife can help you avoid the dreaded "avocado hand," too. And knowing how to cut an avocado is a skill every home chef should have.
Be careful when working with a mandoline.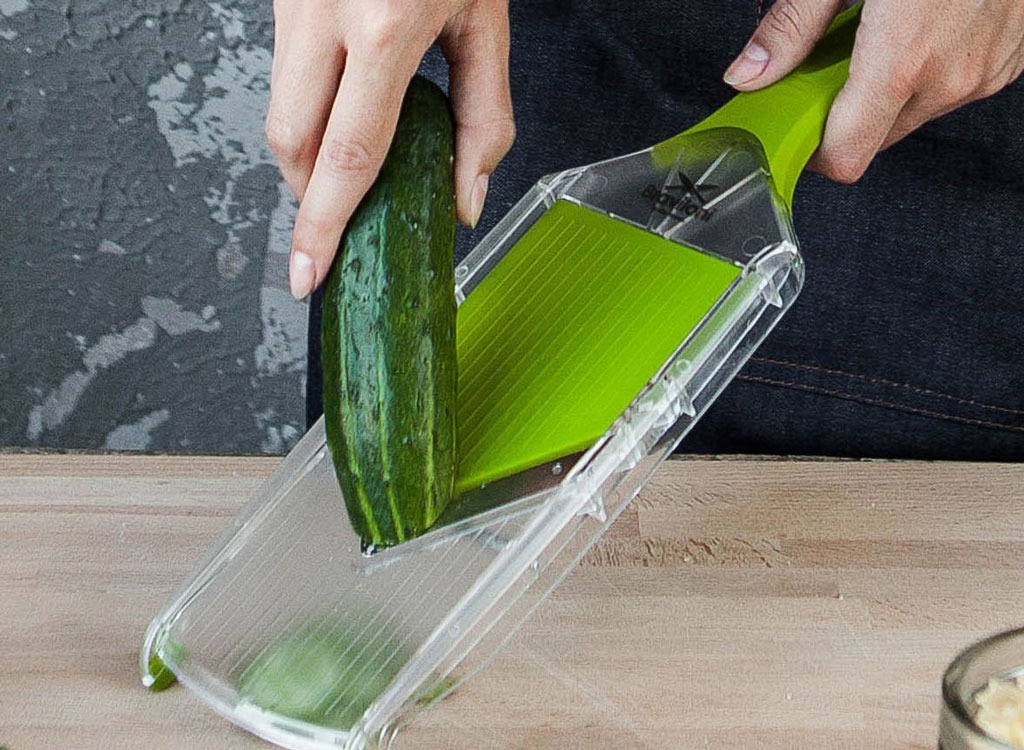 A mandoline makes quick work out of slicing veggies thin, but it's easy to injury your fingers if you aren't careful. Antoni sliced part of his finger off while prepping brunch with a mandoline for a former boyfriend, he explained during a cooking demonstration at Oakland University.
There's a simple trick for freshening up a dried-out turkey.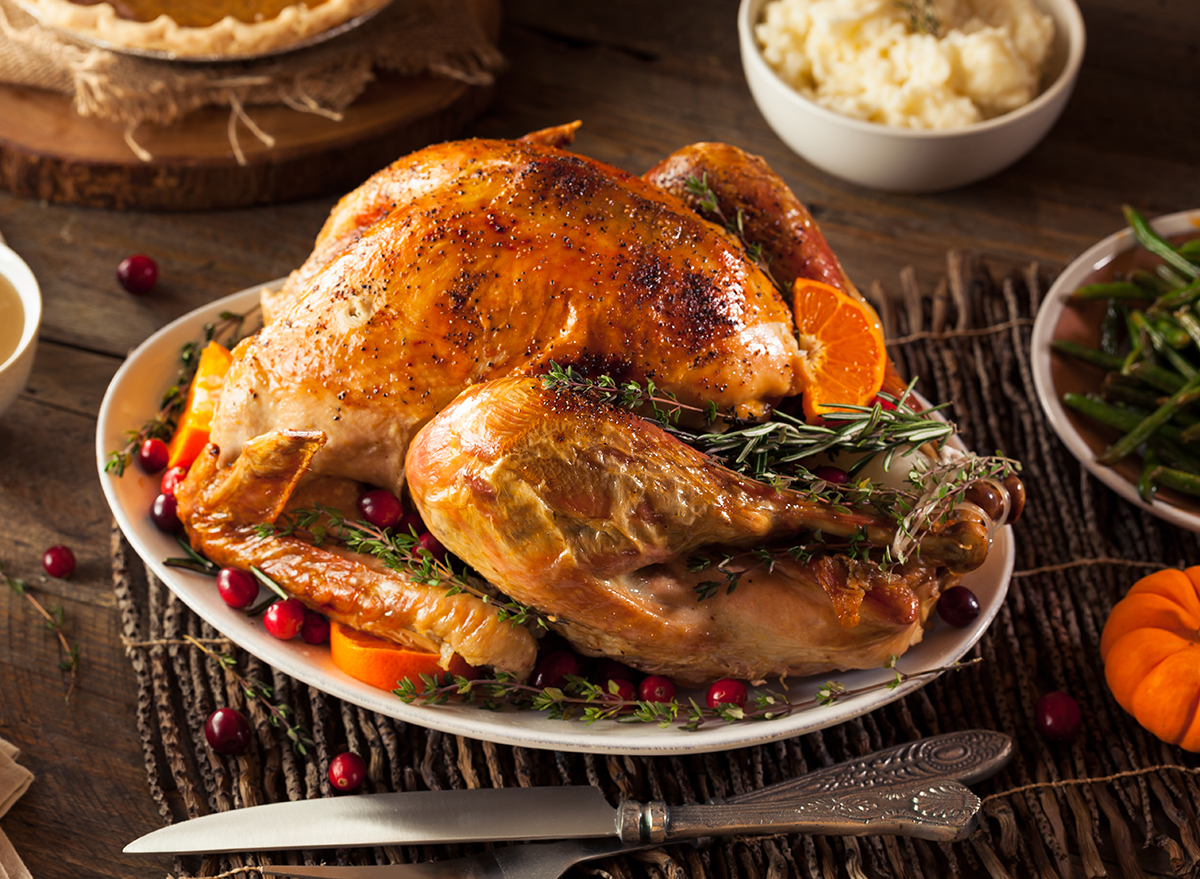 You know how dry leftover turkey can get? Well, Antoni has a remedy: simply soak it in hot broth to rehydrate it.
"Turkey meat tends to get a little dry after it's been out for a couple of days," Antoni said during an appearance on Late Night with Seth Meyers. To solve the problem, just toss shredded turkey pieces into a pot of hot broth.
Use nuts to make healthier fish sticks.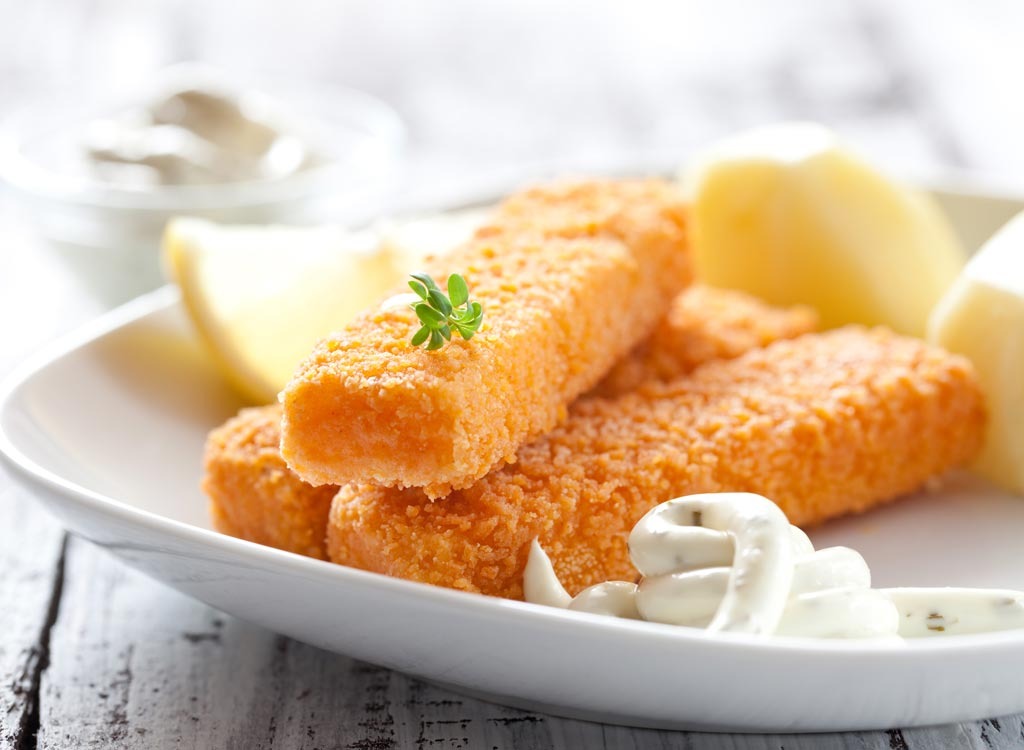 Why bread your fish sticks with boring bread crumbs when you can coat them in crushed macadamia nuts? Antoni shared this trick with a Season 3 hero, and it's one that viewers can recreate at home. Use lean fish, such as mahi-mahi, for an even healthier take on this kiddie food.
Use the "touch test" to see if your steak is done.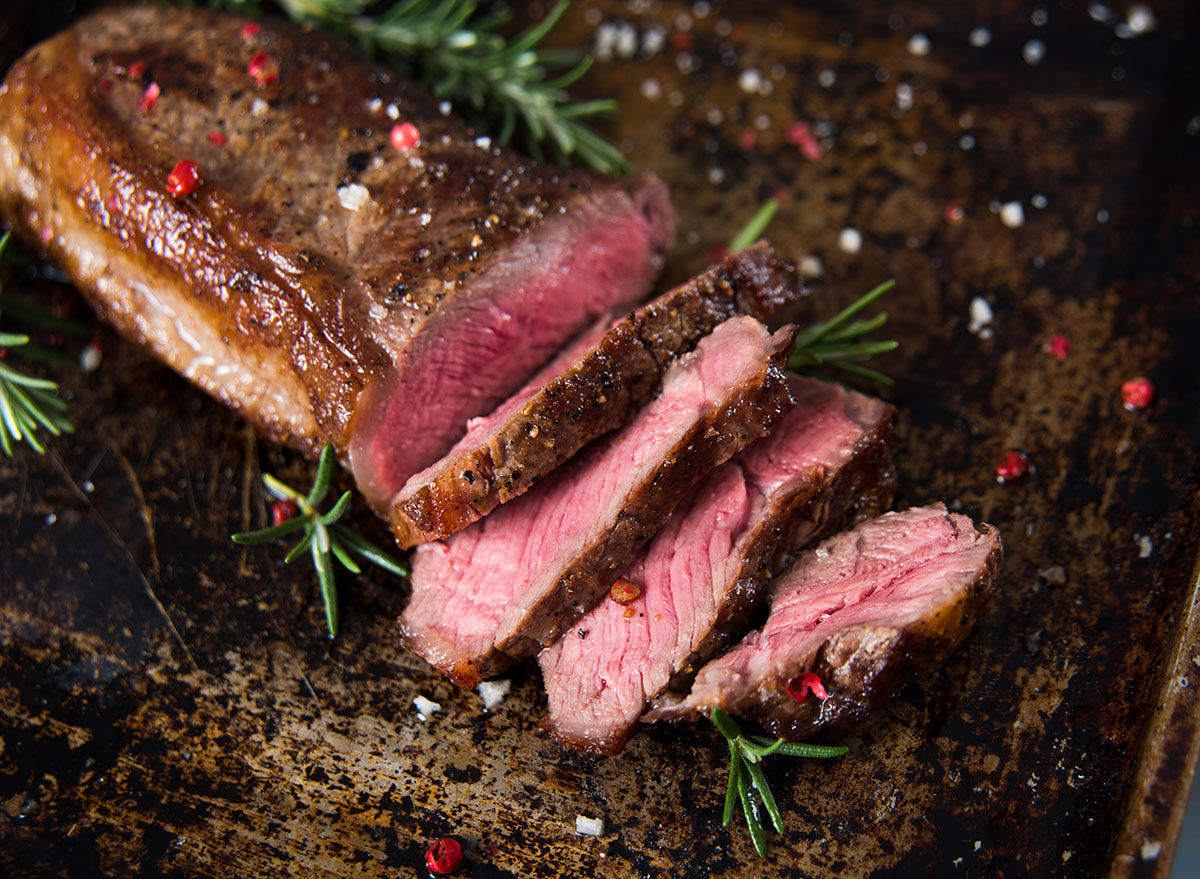 Antoni didn't invent the "touch test," but he's made it popular among home cooks.
Simply take your pinky finger and touch it to padding at the bottom-most joint of your thumb. The way that feels (firm but with a lot of give) is the way your steak will feel when it's perfect.
Forget marinades and complicated rubs. Simply melt butter with a minced clove of garlic and a few sprigs of rosemary. Then, cook the steak until it passes the touch test.
Pork can be the "other red meat," too.
Sure, many of us think of pork as "the other white meat." But pork makes a wonderful substitute for beef, according to Antoni. Use ground pork as a substitute for ground beef if you want to save money.
Go ahead and have cheese for dinner.
During an Access interview, Antoni recalled the times during his childhood when his dad would present a cheeseboard for dinner while the family watched 20/20. It's a great way to explore different flavors and textures, as well as a good way to include fruits in your main dish (we'll get to that in a moment). Antoni suggests mounding soft cheese but precutting firm cheese.
There's such a thing as perfect cheese pairings.
While building a cheese board on Access, Antoni suggested pairing dried fruit with different cheeses. He loves dried lemon slices from Trader Joe's and says that apricots go well with cheese, too.
Antoni paired a sharp Vermont cheddar with apricots and dried cranberries with goat cheese. He even garnished the cheese board with bay leaves for a finishing touch.
There's a foolproof way to use Velveeta.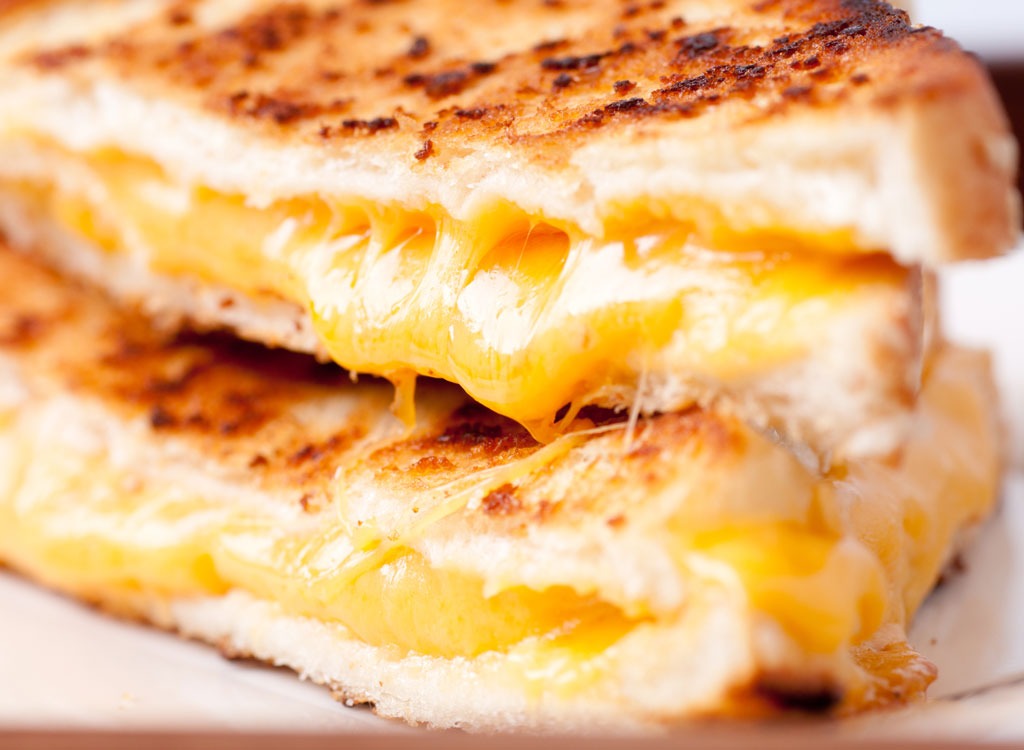 Velveeta is the perfect cheese for grilled cheese sandwiches because of how smoothly it melts, Antoni shared during the Access appearance. But it doesn't have a place on a cheeseboard.
Butter is the key to the perfect omelet.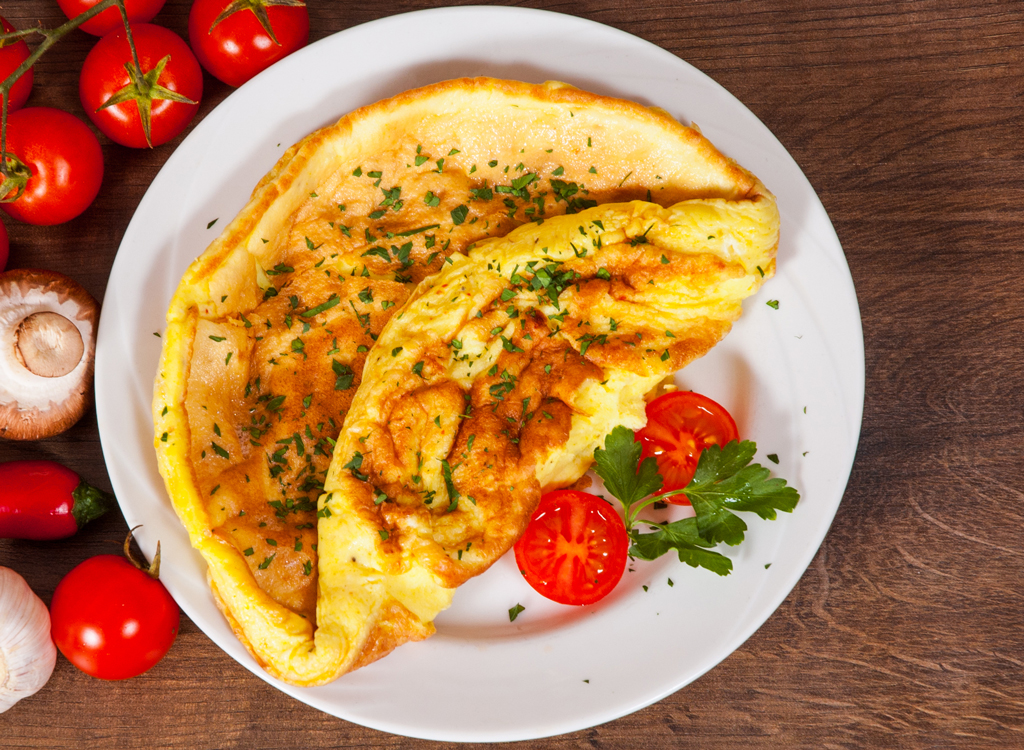 To make a French omelet, Antoni recommends using butter, rather than oil. He also suggests stirring the eggs with chopsticks, rather than a spatula.
Poutine doesn't have to be made with fries.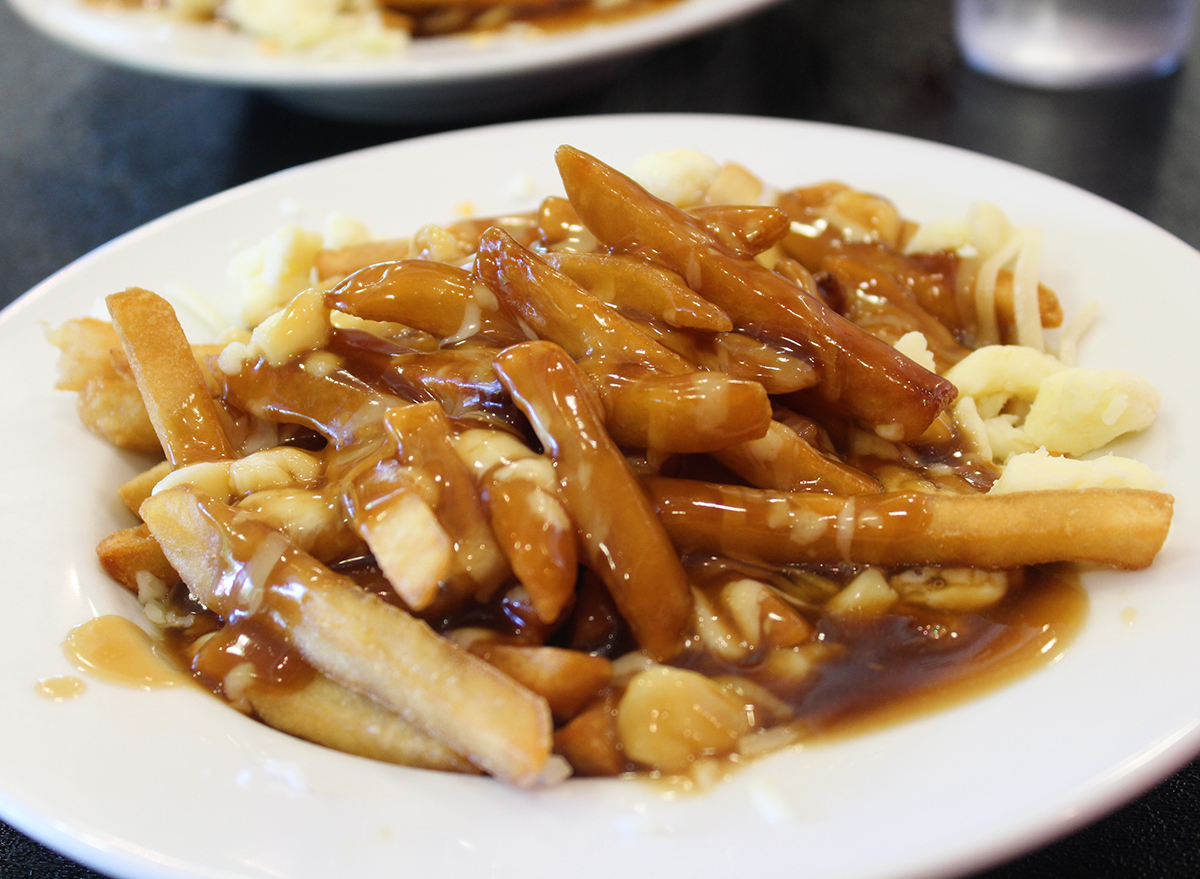 One of the recipes in the Queer Eye star's cookbook, Antoni in the Kitchen, calls for poutine made using tater tots instead of French fries.6254a4d1642c605c54bf1cab17d50f1e
Put lemon on your spaghetti.
Antoni is vocal about his love of lemon, and he uses it in all sorts of recipes you wouldn't normally expect. His pasta recipe with sausage, lemon, and parsley is delicious and easy to make.
Lemon is delicious in desserts, too.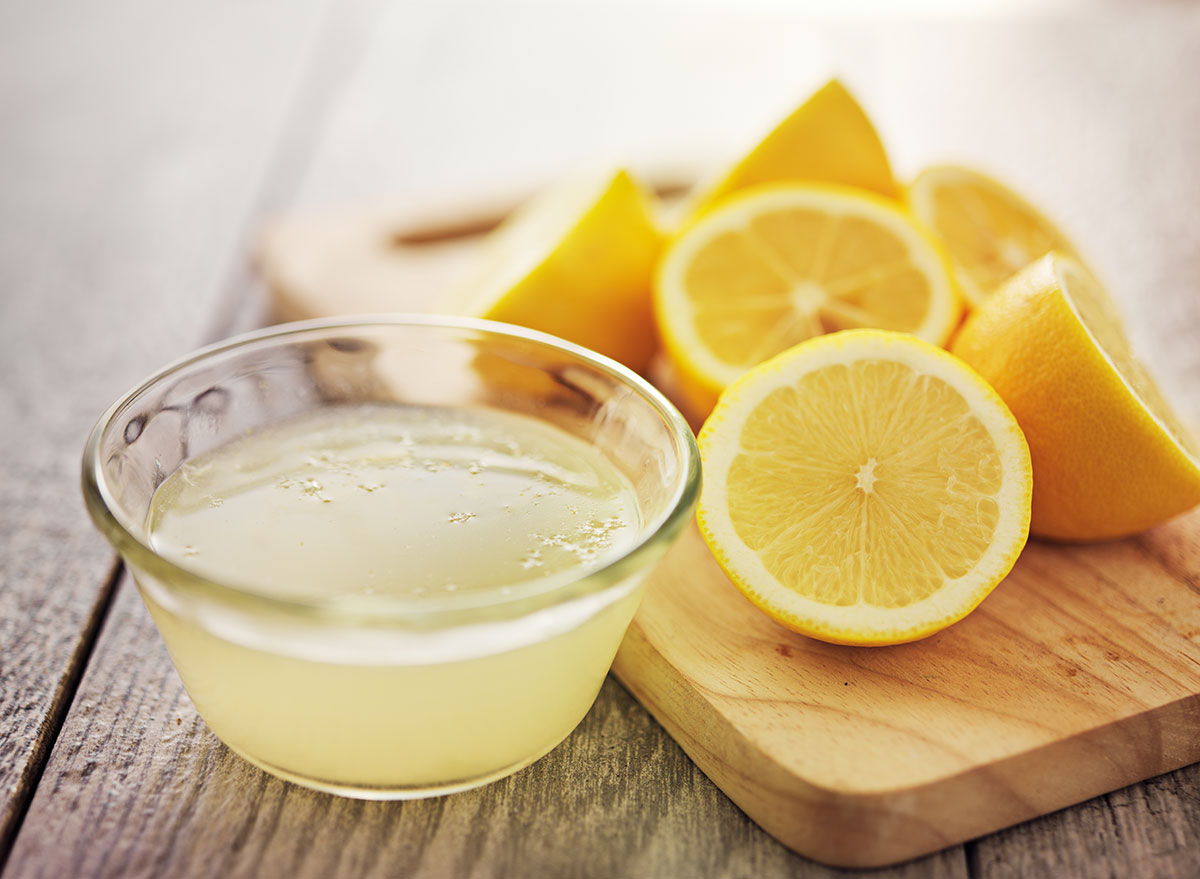 Antoni's salty lemon square recipe has everything: sugar, citrus, and just a pinch of salt. Even skeptics will love the finished product.
There's a right way to store nuts.
Antoni recommends buying nuts in bulk and storing them in the freezer. When it's time to use them, toast them with a bit of olive oil and salt over low-medium heat.
Don't underestimate finishing salt.
Antoni often refers to something he calls "finishing salt." What he means is flaked salt like Maldon, which has a pleasant flavor and a perfect texture for topping food, rather than being mixed into the recipe.
Use flaked salt to enhance the flavor of sweet foods.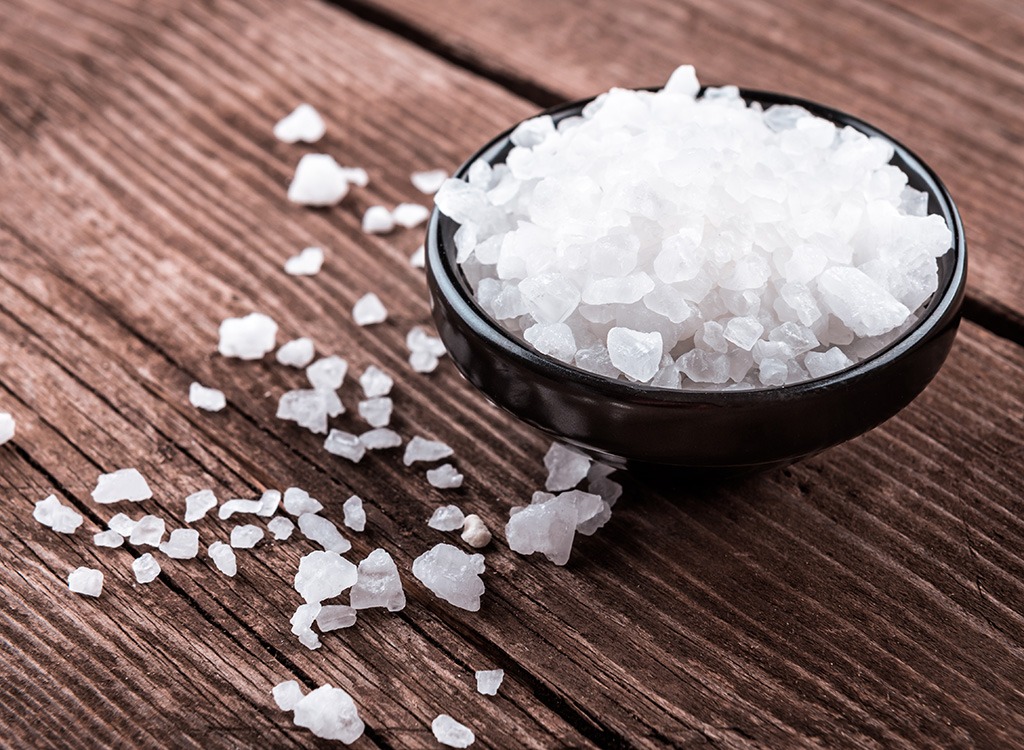 Try flaky salt on desserts like Antoni's infamous lemon bars, Antoni suggests. It's also delicious on chocolate chip cookies and shortbread.
The key to shortbread is in the ingredient ratio.
You don't need a recipe for shortbread. You simply need to know the proper ratio of sugar, butter, and flour: one part sugar, two parts butter, and three parts flour.
Dine magazine has the full recipe for Antoni's shortbread, and it isn't too complicated to make. The recipe is sure to wow any dinner guests you might have, too.
There's a trick to melting chocolate without burning it.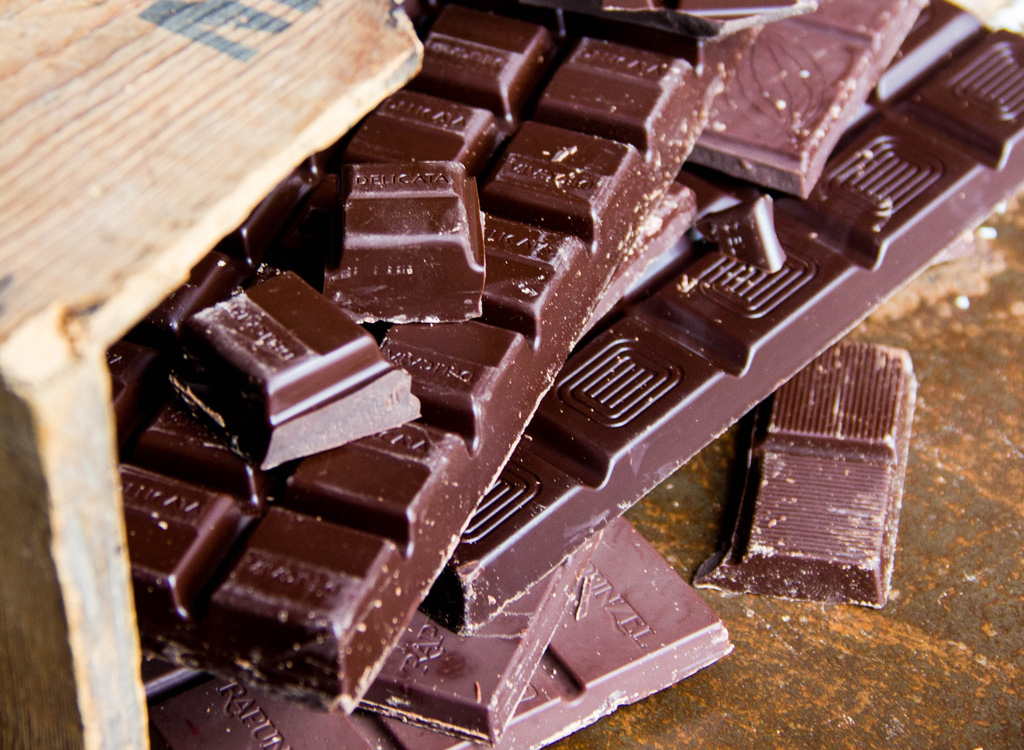 Antoni's trick is to place a metal bowl on top of a pot of boiling water and let the chocolate melt in the bowl. Basically, he's using a homemade double-boiler.
There's a difference between roasting and baking.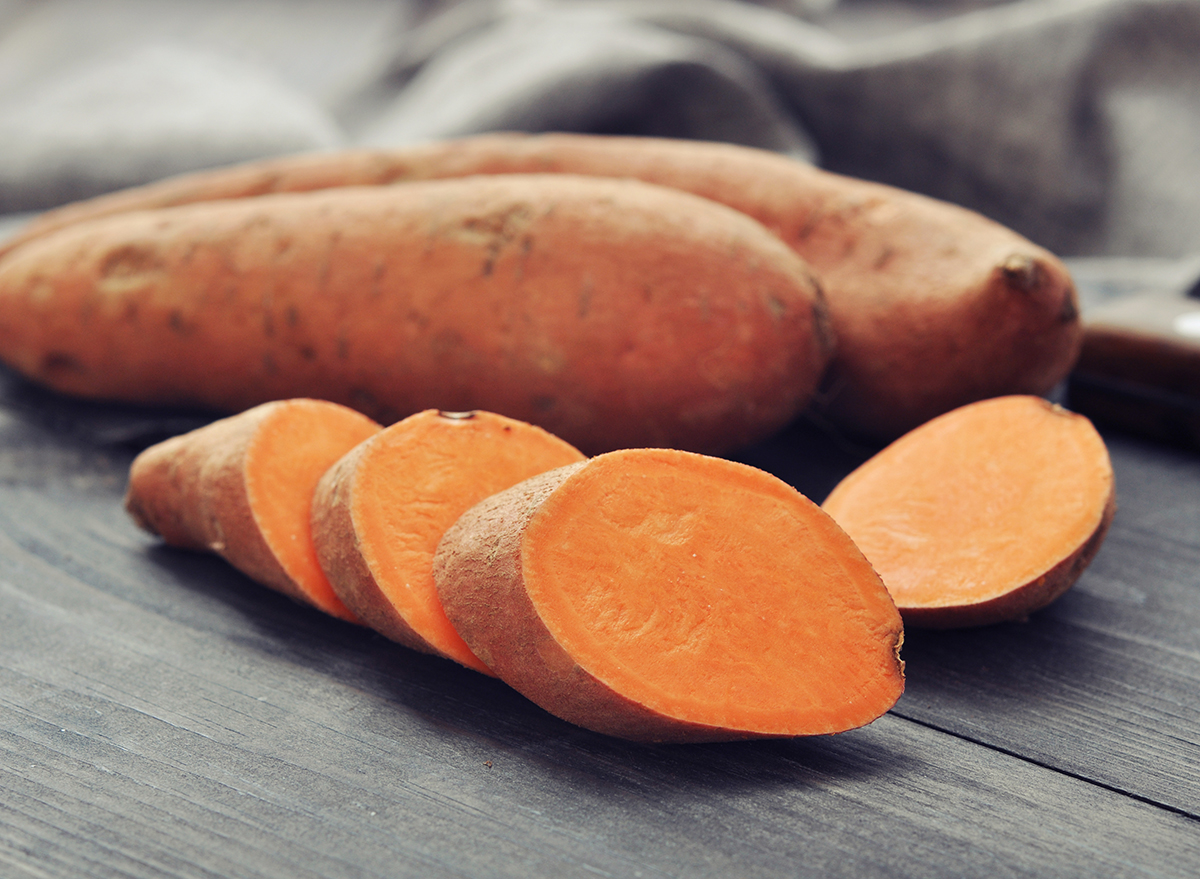 Even veteran home cooks don't necessarily know the difference, but Antoni explains it in the simplest of terms. Both roasting and baking involve oven cooking, but baking is done at a low temperature, no higher than 375 degrees Fahrenheit.
Roasting, which is done at 400 degrees Fahrenheit and above, is meant to produce a crispy, brown, and tasty crust on the outside of whatever you're cooking. One vegetable that's better roasted than baked, according to Antoni, is sweet potatoes.
Sumac is a spice you should use more often.
Antoni uses sumac in his peanut butter smoothie recipe, and the spice is great in savory dishes, too. Made from the sumac bush, this herb can be used in everything from marinades to vegetable seasoning blends.
Whatever you love to cook, Antoni's tips and tricks can help along the way.
Lauren Cahn
Lauren Cahn is a food, health, and culture writer whose work has appeared online and in print for Reader's Digest as well as Health Digest, Huffington Post, Taste of Home, and others.
Read more about Lauren