The #1 Best Beer To Drink if You Have Diabetes
You can still enjoy this drink in moderation.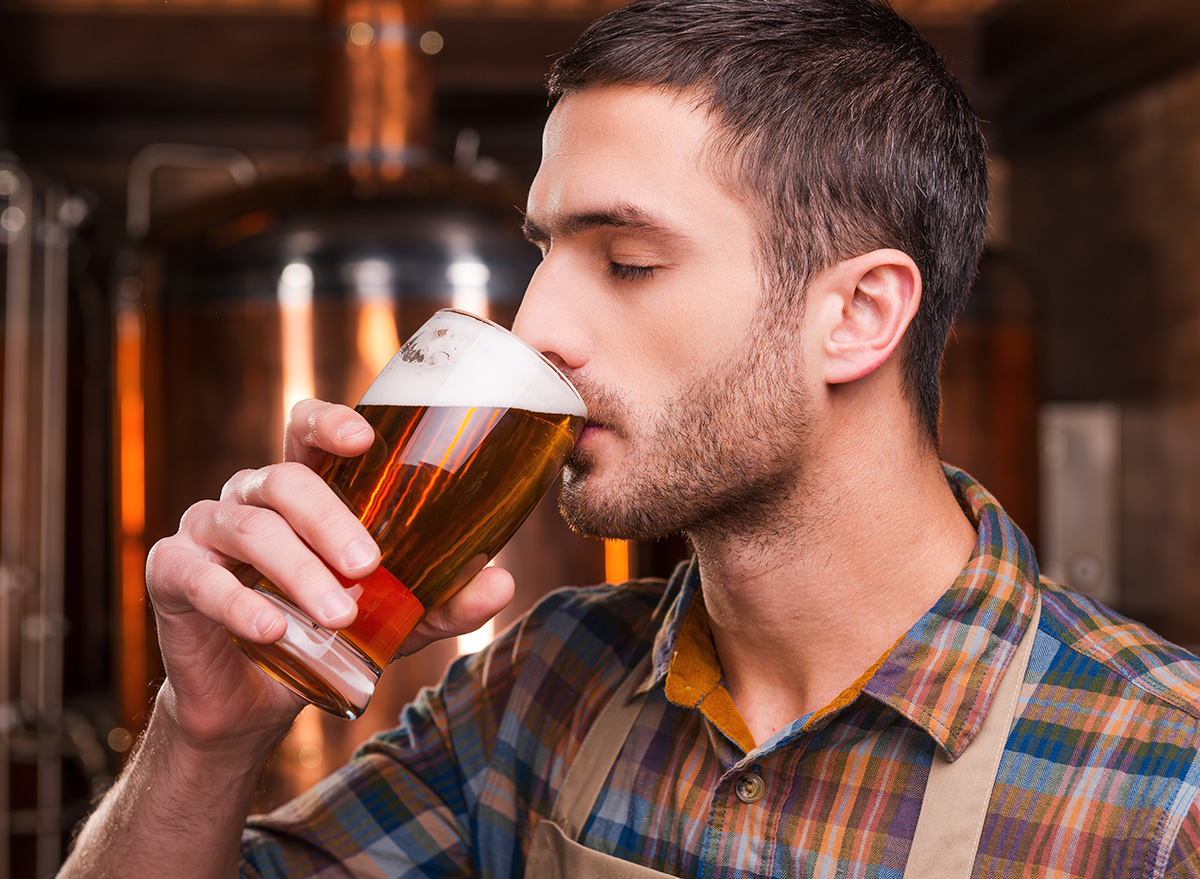 If you're dealing with diabetes, you know how important it is to keep your blood levels in check. Diabetes, especially type 2, is, unfortunately, more common than some may think. More than 37 million Americans are diagnosed with the disease, with approximately 90-95% of them being diagnosed with type 2. While diabetes is genetic, there are certain lifestyle habits that can lead to a diagnosis, such as a poor diet quality as well as lack of exercise.
As important as it is to be cautious of your dietary habits when monitoring your diabetes, you should not stop yourself from enjoying a casual indulgence now and then. In fact, type 2 diabetes has benefited from light drinking on occasion. According to a study from Diabetologia, a meta-analysis showed a positive effect of alcohol on glucose and fat metabolism in people with type 2 diabetes.
With that being said, if you're a social drinker, there are ways around drinking alcohol without wreaking havoc on your blood sugar levels. According to Molly Hembree, MS, RD, LD, the #1 best beer to drink if you have diabetes is a light beer.
"People with diabetes should select the lightest beer on the market (under 4% alcohol is ideal) to help keep diabetes in check," says Hembree."
According to the American Diabetes Association, beer is typically higher in carbs than other alcoholic drinks like wine or liquor. However, the carb content of beers can vary widely depending on the type of beer. When talking about "light" beers, they generally have the least carbs at about five or fewer grams per serving. Light beers are also lower in alcohol content.6254a4d1642c605c54bf1cab17d50f1e
Although this is the beer of choice, it's important to note that there is a drink limit.
"Diabetics should never exceed three drinks (one drink is equal to a 12-ounce can) in one day," says Hembree.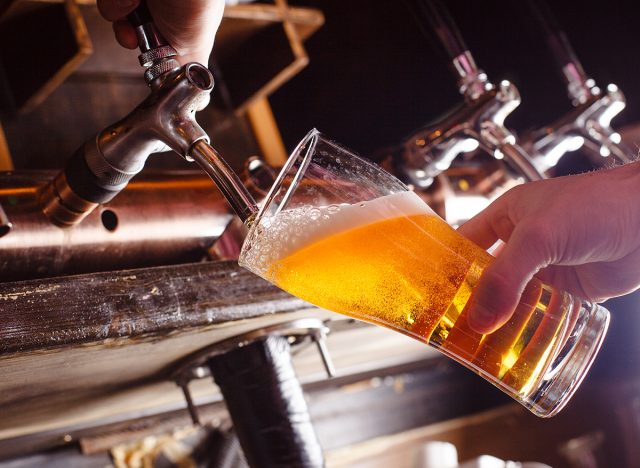 However, while light beer is the best option if you choose to enjoy a drink, Hembree also makes it known that alcoholic beverages in general are what you need to be careful of.
"Most of the calories in beer are the alcohol itself, not the carbohydrates," Hembree explains.  "Alcohol can intensify the effect of medications and hypoglycemia can somewhat mimic symptoms of being intoxicated (like drowsiness, confusion, or difficulty walking)."
The American Diabetes Association also states that alcohol fights with your liver's ability to make glucose. This happens when your blood sugar is low. That's why it's also important to note that to prevent hypoglycemia, do not drink on an empty stomach. Constantly keep an eye on your blood sugar and make sure you eat food while you're drinking.
Kayla Garritano
Kayla Garritano graduated from Hofstra University, where she majored in Journalism and double minored in Marketing and Creative Writing.
Read more about Kayla