The Best Cookbooks in 2022 So Far
We perused the shelves and chose the cookbooks that are worth every penny.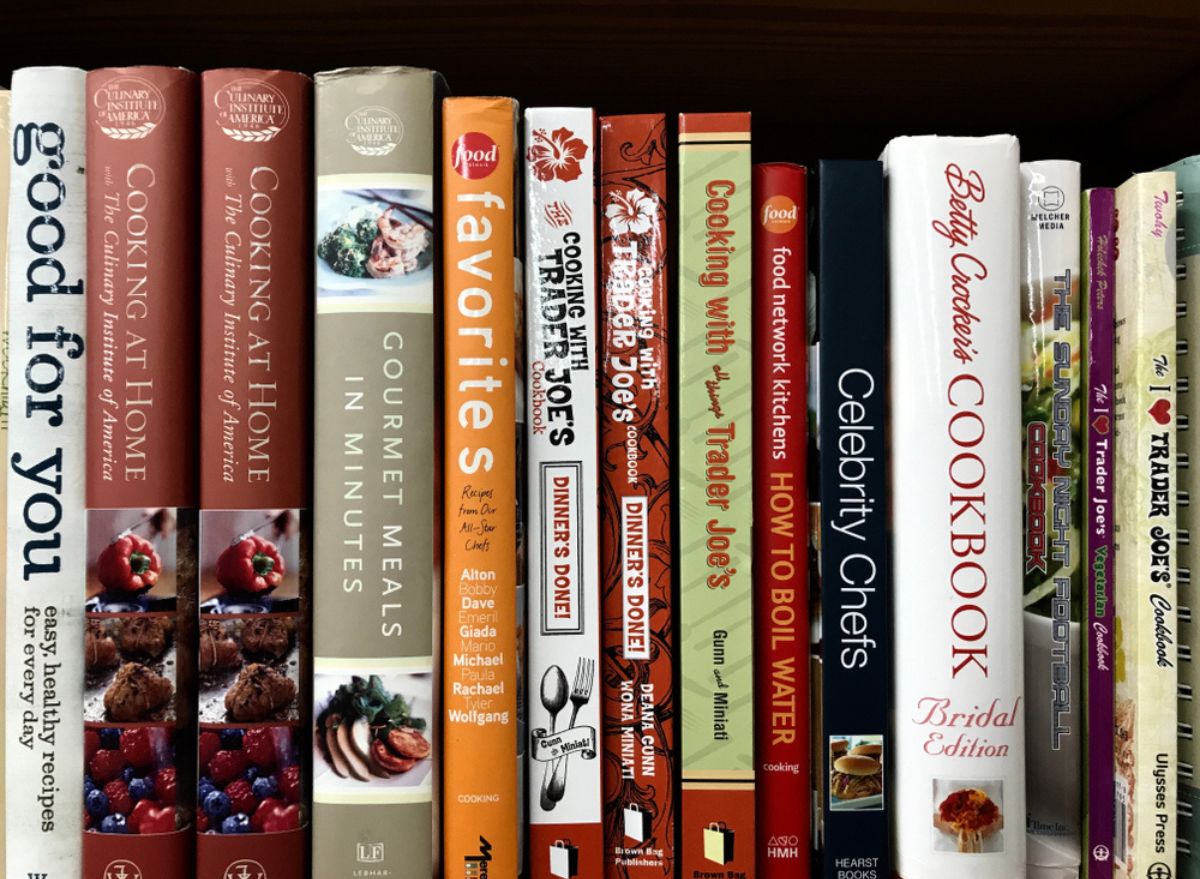 The shelves of the cookbook section at your local book store are probably just as intimidating as the fiction section these days. With so many delicious-looking options to choose from, how do you even decide which cookbook to take home—especially with so many new cookbooks entering the market every week? Don't sweat; we took a look at the shelves for you and picked out some of the best cookbooks to get your hands on in 2022. But fair warning, you're going to drool over all of the pictures. Here's what to buy, and for more cookbook recommendations, here are 5 Amazing Cookbooks Written by Black Authors.
Korean American: Food That Tastes Like Home by Eric Kim
In one of the most highly-anticipated cookbooks of the year, New York Times staff writer Eric Kim delivers a gorgeously-produced book full of his favorite Korean American dishes. Learn how to make dishes like Sheet-Pan Bibimbap, Gochujang-Glazed Zucchini, and Crispy Lemon-Pepper Bulgogi. And what better way to enjoy a picnic outside than with a Kimchi Sandwich? The images of these dishes alone will have you snatching up this cookbook in an instant.
Snacks for Dinner: Small Bites, Full Plates, Can't Lose by Lukas Volger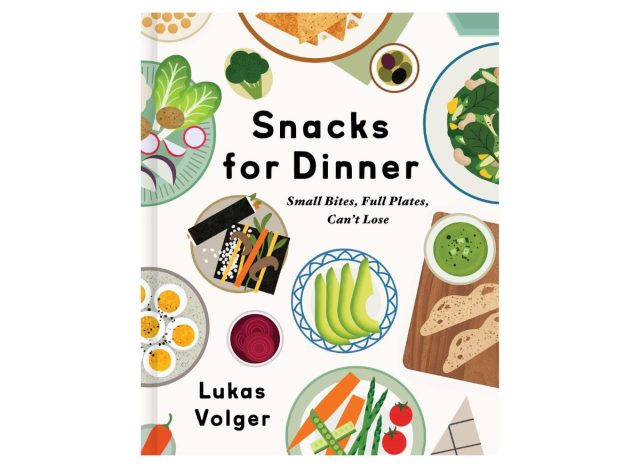 If you prefer snacking over real meals, then Snacks for Dinner is the cookbook for you. Volger puts together a series of recipes that look more like snacking plates, including all kinds of crispy options and lots of dips. It puts "grazing" to a whole new level with stress-free recipes that defy the traditional dinner meal.6254a4d1642c605c54bf1cab17d50f1e
Half Baked Harvest Every Day: Recipes for Balanced, Flexible, Feel-Good Meals by Tieghan Gerard
On her blog Half Baked Harvest, Gerard has always been known for providing her readers with simple recipes with minimal ingredients—but packed with flavor. Her most recent book provides 120 new recipes that work well for any day of the week, whether it be a weeknight at home or a dish you need to please a party-going crowd. Some of the cookbook's most iconic dishes include Spicy Pretzel Chicken Fingers with Hot Honey, Chocolate Olive Oil Cake, and even a Strawberry Basil Margarita.
Simple Beautiful Food: Recipes and Riffs for Everyday Cooking by Amanda Fredrickson
You don't need a recipe with a laundry list of ingredients and instructions in order to have delicious-tasting food. Simple actually goes a long way, and Fredrickson's Simple Beautiful Food is an ode to just that. Learn how to make simple Homemade Ricotta to spread on toast with jam, roast a Mustardy Pork Tenderloin, or dip into a creamy bowl of Vegetable Wontons with Coconut Thai Curry Broth. Fredrickson makes it even easier for the cook, supplying a grocery shopping list for every recipe in the book.
BAKE: My Best Ever Recipes for the Classics by Paul Hollywood
If you're a fan of The Great British Baking Show, then you are absolutely going to want to get your hand on Hollywood's latest baking book. Learn straight from the pro as he teaches you how to make some of his favorites including a Victoria Sandwich cake and numerous sweet and savory pastries.
PlantYou: 140+ Ridiculously Easy, Amazingly Delicious Plant-Based Oil-Free Recipes by Carleigh Bodrug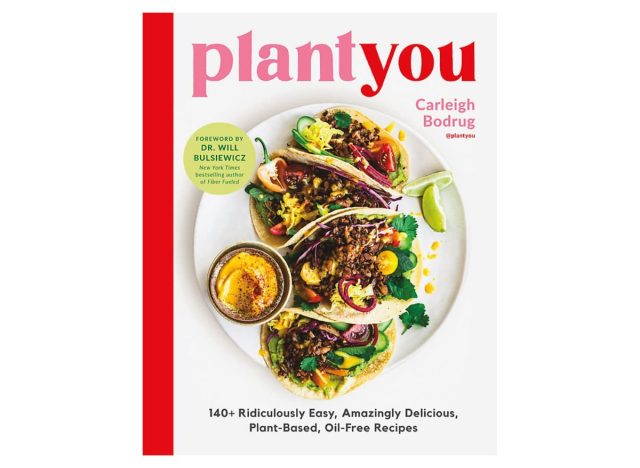 If you set a goal to try and eat more plant-based meals the rest of this year, this book is about to come to your rescue. Bodrug features over 140 recipes of healthy vegan breakfasts, lunches, dinners, desserts, and even a few dressings and "cheese" sauces in between. The book is named after Bodrug's popular social media community called PlantYou, which has amassed almost two million followers on Instagram.
Salad Freak: Recipes to Feed a Healthy Obsession by Jess Damuck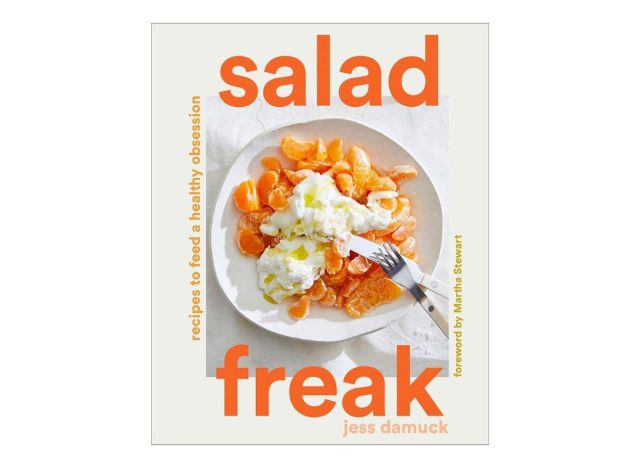 If you consider yourself a salad hater, this cookbook may just turn you into a convert. It's not all leafy greens and fresh-cut vegetables; it features recipes for any meal or any season. The book also starts off with an extensive how-to on dressing the perfect salad, with recommendations for vinegar, oils, seasonings, condiments, and more.
Celebrate with Babs: Holiday Recipes & Family Traditions by Barbara Costello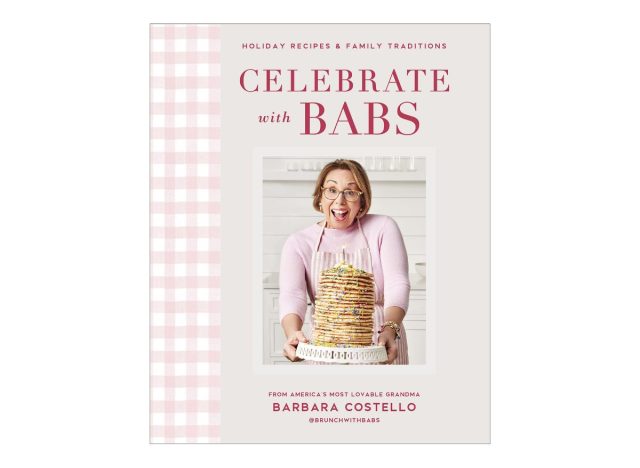 If you're one of the many followers who watched "Brunch With Babs" over on TikTok during the pandemic, then you are going to want to snatch up her latest cookbook immediately. She shares 100 of her favorite recipes in this book, recorded and passed down from friends and family for generations. Learn how to make Irish Soda Bread, Creamy Beer Cheese Dip, and Seafood Pasta that's perfect for the holidays.
Boards: Stylish Spreads for Casual Gatherings by America's Test Kitchen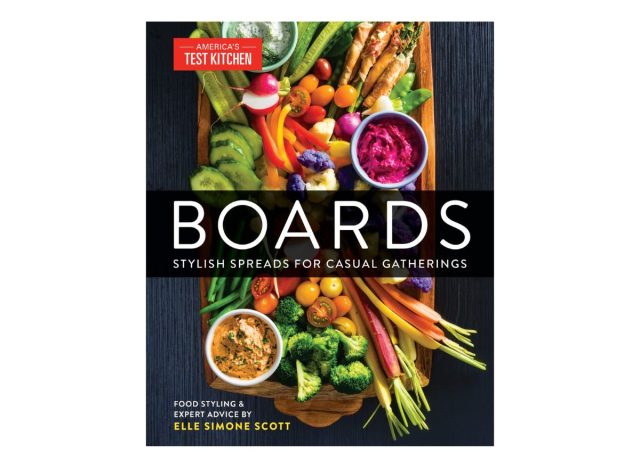 If you longingly stare at beautiful images of charcuterie boards on the Internet, then it's time to get this book. Boards feature 150 of America Test Kitchen's foolproof recipes to make up 35 mouthwatering boards that aren't all cheese and crackers. Learn how to make clever boards for your friends like a DIY Bloody Mary Board, or a customizable baked potato board.
Mocktails: A Delicious Collection of Non-Alcoholic Drinks by Moira Clark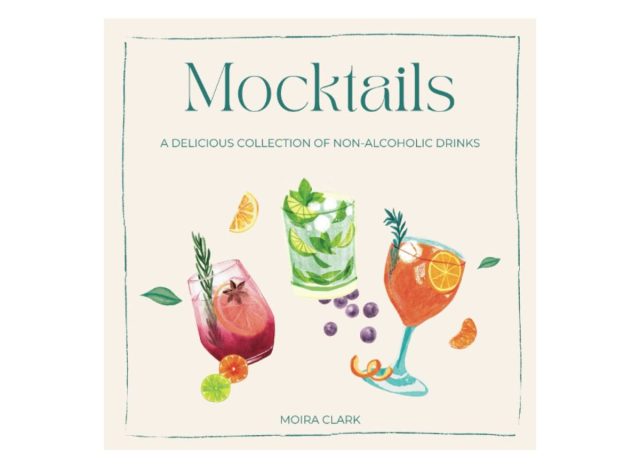 Pregnant or thinking about quitting drinking for good? Books like Mocktails make it easy with tasty drinks you can whip up that may be booze-free, but full of flavor. Learn how to make different kinds of specialty syrups for each mocktail, what glassware works best for each drink, and step-by-step instructions on drinks so good, you won't even miss the alcohol.
To the Last Bite: Recipes and Ideas for Making the Most of Your Ingredients by Alexis deBoschnek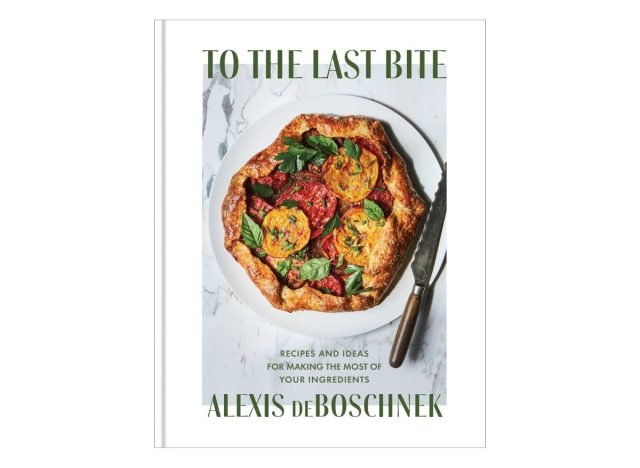 Food waste warriors are going to love this collection of recipes from deBoschnek where you'll learn resourceful skills like infusing oils, pickling cucumbers, drying fresh herbs, and using every ingredient for what it's worth. Learn how to make recipes like Pasta with Tomato Confit, Celery Salad with Walnuts and Parmesan, and Spatchcock Paprika Chicken with Carrot where you'll save the bones for stock.
Sandra's Wine Life: Find Your Wine Identity by Sandra Guibord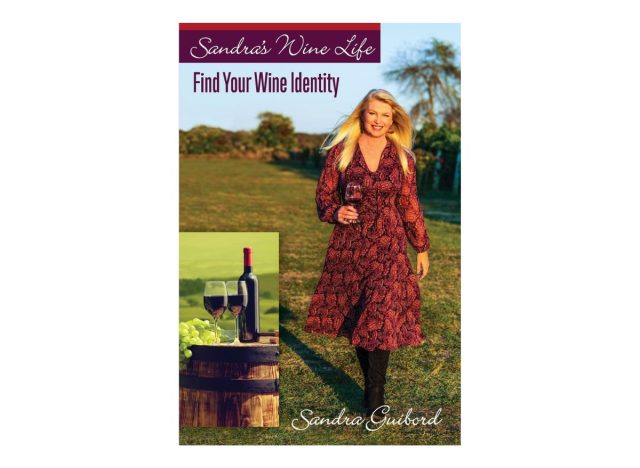 If you've been dipping your toes into the world of wine and want to know more than just grape varietals and where it's located, Guibord's book is a go-to guide for all things vino. Along with tasty recipes and wine pairings, Find Your Wine Identity walks you through ideal wine choices and notable tips that will give you an impressive prestige next time you're out with friends—or on a date.
Mark your calendars!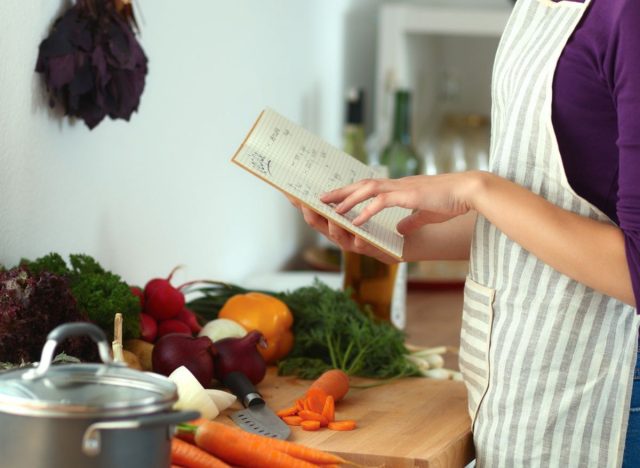 Cookbooks coming soon in 2022:
2022 is far from over, and there are plenty of cookbooks set to hit the shelves later this year. If you're looking for even more delectable recipes to cook up, make sure to keep some room on your shelves for these soon-to-be-published books.