15 Cookbooks by Black Authors We Can't Live (or Eat) Without
Celebrate Black history, flavors, and culture with these delicious cookbooks by Black authors.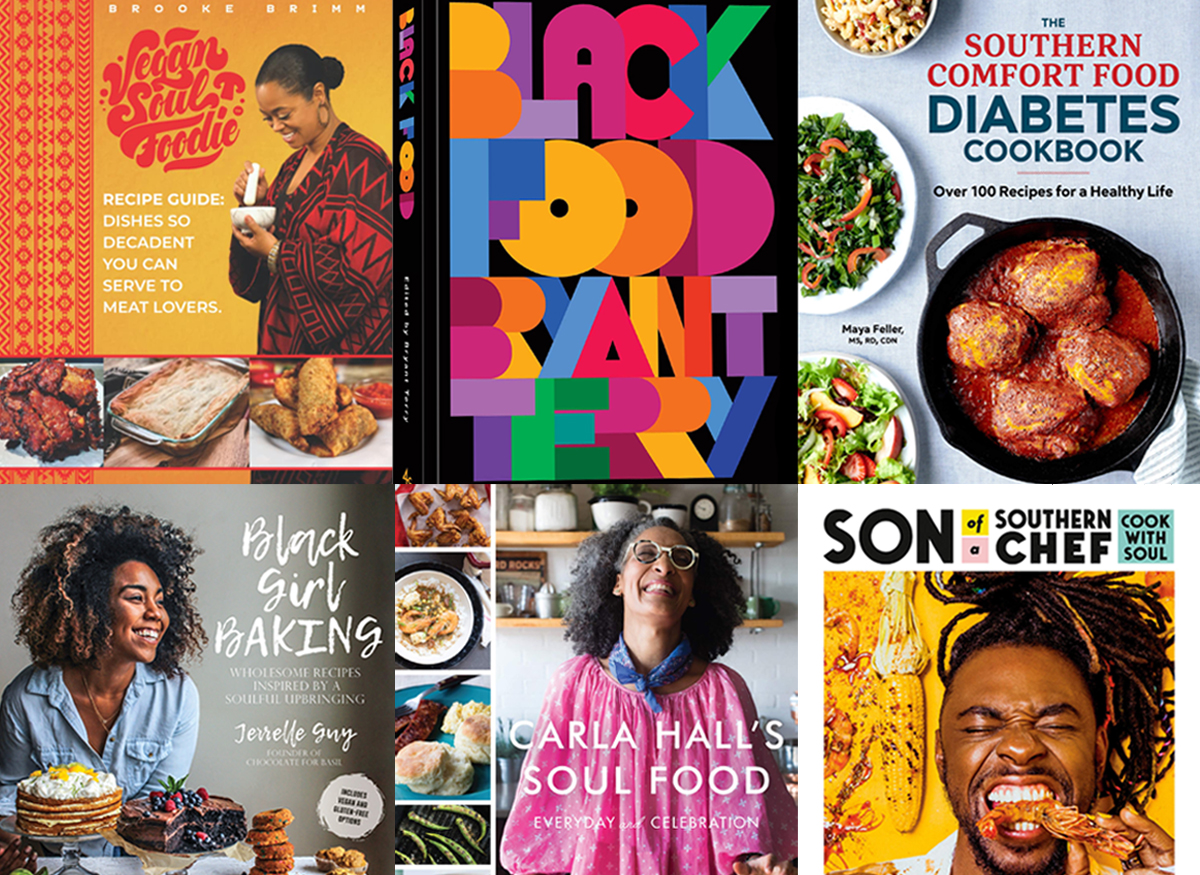 The product recommendations in this post are recommendations by the writer and/or expert(s) interviewed and do not contain affiliate links. Meaning: If you use these links to buy something, we will not earn a commission.
Because Black culture, flavors, and culinary traditions are integral to the ornate tapestry that is American history, stocking your personal library with cookbooks by Black authors is essential to having a well-rounded selection of recipes to choose from as you whip things up in the kitchen. But if you're unsure of where to start or which cookbooks by Black authors represent the best of the best, don't worry—we've got you covered!
Below are 15 cookbooks by Black authors that we think best showcase a diversified spectrum of recipes, cooking advice, and storytelling. Though each cookbook offers a unique anthology of recipes and commentary, they're all thematically connected by the author's desire to celebrate Black history by underscoring and elevating the impact of Black culinary excellence on American social consciousness.
So to celebrate Black history not just during February but all year long, check out a few of these cookbooks by Black authors—then be sure to also learn more about the 5 Foods That Fueled the Civil Rights Movement.
Jubilee by Toni Tipton-Martin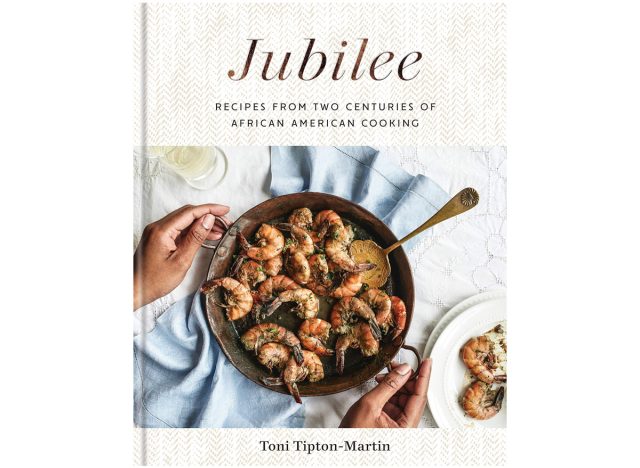 For a collection of recipes perfectly embodying a celebration of Black culture, you can't go wrong with Toni Tipton-Martin's Jubilee. This James Beard Award-winning book explores two centuries of African American culinary brilliance through a collection of stories and over 100 recipes. Featuring dishes like baked ham glazed with champagne, sweet potato biscuits, and seafood gumbo from enslaved chefs, middle- and upper-class writers, and entrepreneurs, Tipton-Martin's Jubilee illustrates a beautiful, broad scope of African American food traditions.
Black Food by Bryant Terry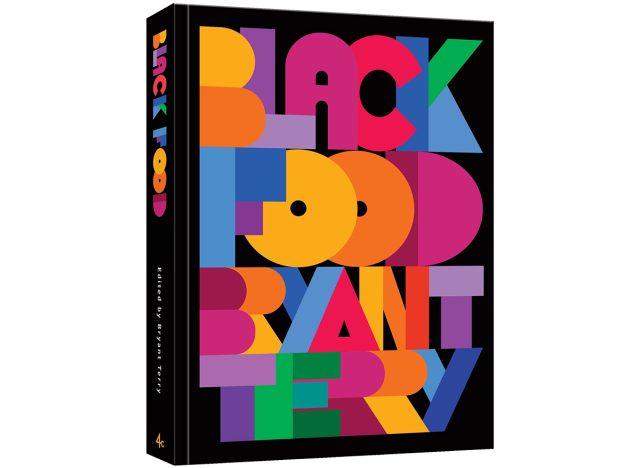 As you build out your personal collection of cookbooks by Black authors, be sure to pick up this foundational text. A James Beard nominee and a winner of the Art of Eating prize, Bryant Terry's Black Food is considered "a deeply heartfelt tribute to Black culinary ingenuity" that "captures the broad and divergent voices of the African Diaspora through the prism of food." This is because the text is comprised of recipes from an abundance of contributors, as well as poetry, essays, photos, and art woven together, culminating in a tapestry of Black cultural excellence. 
Sweet Potato Soul by Jenné Claiborne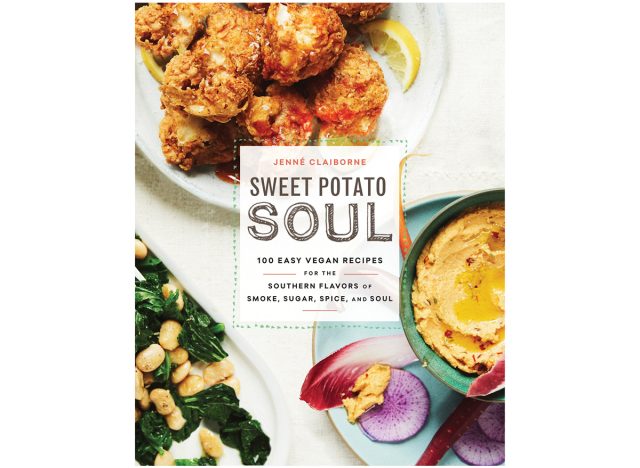 When you think of Southern cooking—and soul food, in particular—the vegetarian options may seem few and far between, and finding vegan ones may seem like searching for a needle in a haystack. But this no longer has to be the case, thanks to vegan chef and food blogger Jenné Claiborne's innovative cookbook, Sweet Potato Soul. In this cookbook, you'll find 100 easy plant-based recipes providing a modern take on classic soul food favorites like sweet potato cinnamon rolls, Georgia watermelon and peach salad, smoky collard greens, fried cauliflower chicken, and more. Additionally, Claiborne explores the historical narratives associated with the quality ingredients that are like the unsung nutritional heroes in classic soul food cooking, like dandelion, black-eyed peas, and okra, providing new perspective on your classic favorite dishes.
My America by Kwame Onwuachi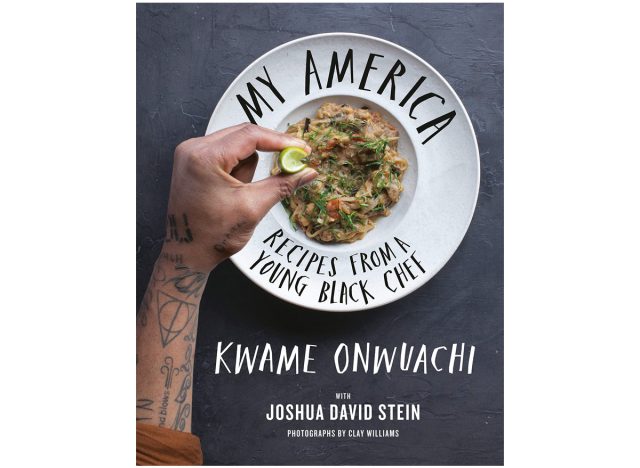 A Bon Appetit "Best Book of the Year" award-wining cookbook, Nigerian-American chef Kwame Onwachi's My America features over 125 recipes celebrating signature flavors of the African Diaspora, including baby back ribs, jambalaya, red velvet cake, Nigerian jollof rice, Puerto Rican red bean sofrito, Trinidadian channa, and more. These recipes are fused together in an enthralling account of Onwachi's travels, highlighting the inherent connections between food and location as well as food and culture.
Everyone's Table by Gregory Gourdet
Top Chef finalist and fan favorite Gregory Gourdet's James Beard Award-winning cookbook Everyone's Table features 200 decadently flavored dishes via a collection of carefully curated recipes that each capitalize on the nutritional benefits of superfoods. You won't find any ultra-processed ingredients in this text. Rather, Gourdet's recipes use only the highest-quality, nutrient-dense items rich in vitamins, minerals, and antioxidants in dishes inspired by his deep love and appreciation for global ingredients and cooking techniques.
Soul Food: Everyday and Celebration by Carla Hall
Another beloved Top Chef veteran and former co-host of ABC's The Chew, Carla Hall's Soul Food: Everyday and Celebration is a collection of recipes representing a return to Hall's Southern roots, providing a fresh perspective on classic comfort food dishes while illustrating the cultural evolution of soul food across the African Diaspora throughout history. From black-eyed pea salad with hot sauce vinaigrette, coconut cream layer cake, and field peas with country ham, to Caribbean smothered chicken with coconut, lime, and chiles, Ghanaian peanut beef stew with onions and celery, and Hall's signature Nashville fried chicken, this collection of 145 original mouthwatering recipes are a surefire way to fuel your body and soul while impressing everyone at your table.
The Cooking Gene by Michael W. Twitty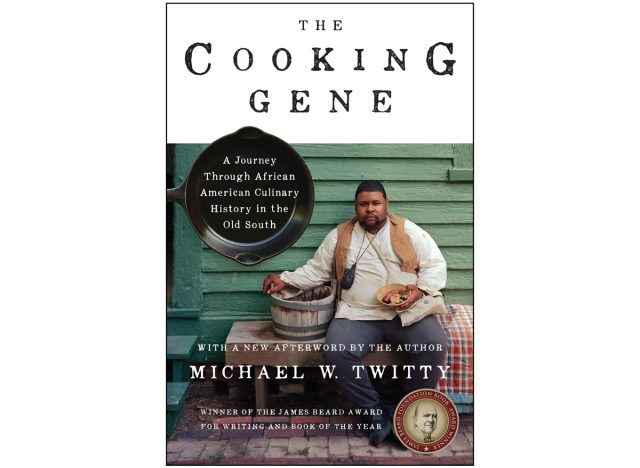 No library of cookbooks by Black authors would be complete without The Cooking Gene. Part memoir, part cookbook, African American-Jewish culinary historian Michael W. Twitty takes readers on a journey through the culinary history of the South through the lens of his own multiracial and multicultural ancestry. As Twitty sharing his family's personal narrative, Twitty reveals the foods and recipes that he credits with inspiring their survival across nearly three centuries of enslavement and systemic oppression while also highlighting the complex political undercurrent associated with the origins of barbecue, soul food, and Southern cuisine as a whole.
Black Girl Baking by Jerrelle Guy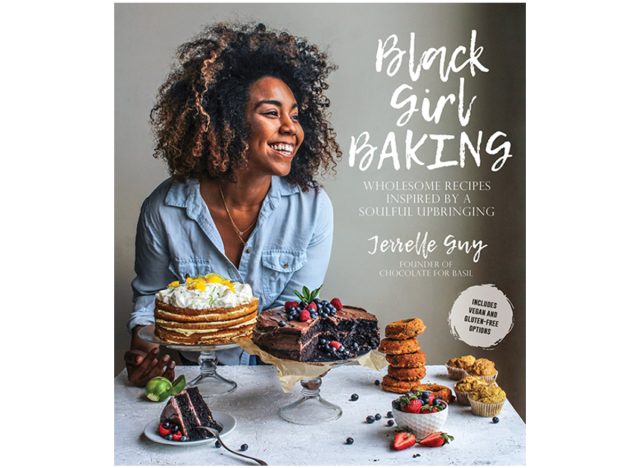 As Carla Hall reportedly said in a review of Jerrelle Guy's Black Girl Baking, this cookbook has "a rhythm and realness to it." Jerrelle's book is comprised of nearly 50 baking recipes designed to ignite all five senses via quality ingredients more beneficial to your long-term health like whole flours, less refined sugars, and even some vegan alternatives.
The Dooky Chase Cookbook by Leah Chase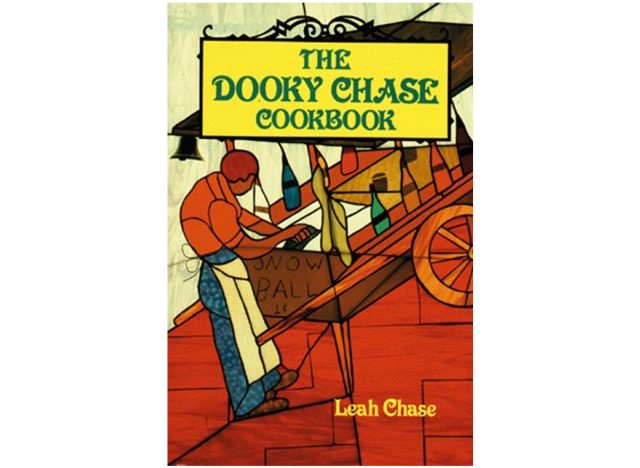 Written by legendary New Orleans chef and "Queen of Creole cuisine" Leah Chase, the Dooky Chase Cookbook is a collection of the beloved Creole recipes served at the historic Dooky Chase restaurant, including red beans and rice, Creole jambalaya, gumbo, and more.6254a4d1642c605c54bf1cab17d50f1e
In BiBi's Kitchen by Hawa Hassan and Julia Turshen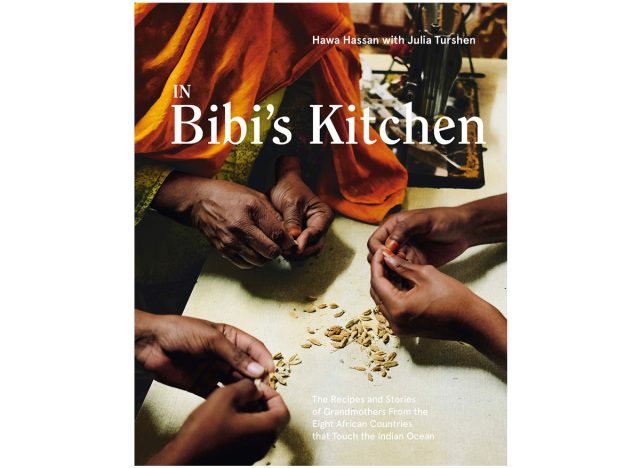 Another James Beard Award-winning book to make our list, In Bibi's Kitchen is a collection of 75 recipes and stories shared by "bibis," aka grandmothers, from South Africa, Mozambique, Madagascar, Comoros, Tanzania, Kenya, Somalia, and Eritrea. The recipes and the culinary techniques shared throughout are generational gems reinforcing the connection between food, family, and history.
The Martha's Vineyard Table by Jessica Harris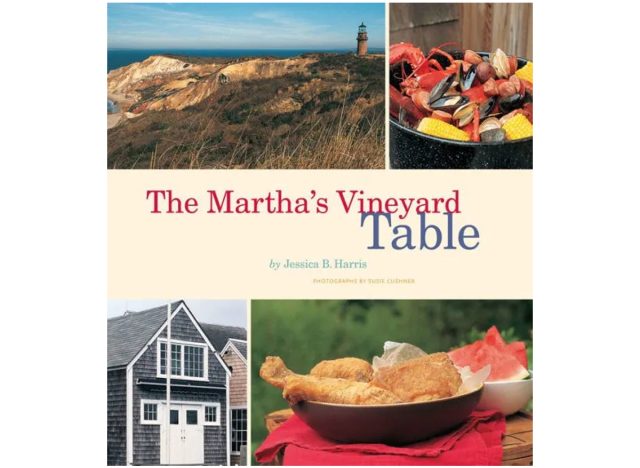 Although today Martha's Vineyard is considered among the go-to vacation destinations for the social elite, many are seemingly unaware of the island's rich culinary history, much of which is predicated on Black cuisine and culinary traditions. As one of the few American summertime sanctuaries flocked to by Black families since the 1800s, culinary historian Jessica B. Harris shines a light on the island's unique, majestic place in the grand scheme of Black history in The Martha's Vineyard Table with recipes representing an amalgam of New England flavors and Black culinary flair.
Vegan Soul Foodie by Brooke Brimm
Meat eaters who are unsure of how to best cater to the needs of their vegan or vegetarian friends and family without sacrificing perceived quality taste, textures, and flavors they are accustomed to enjoying simply must pick up a copy of Brooke Brimm's Vegan Soul Foodie. This unique collection of recipes can make plant-based cooking and eating an accessible and enjoyable experience for you along with anyone else at your table, no matter their dietary preferences.
The Southern Comfort Food Diabetes Cookbook by Maya Fuller, MS, RD, CDN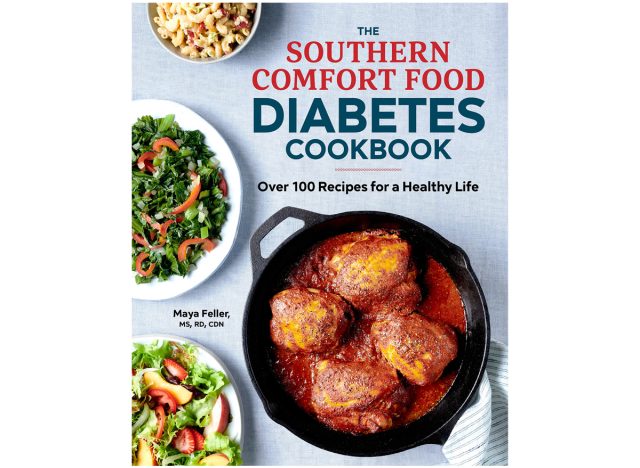 For those living with diabetes, the prospect of ever enjoying a soul food dish again may seem grim. Thankfully, this cookbook by Maya Feller, MS, RD, CDN, provides a wealth of culinary solutions that makes cooking and eating Southern comfort food a tangible reality for those with pre-diabetes or diabetes. These dietitian-approved recipes take into account any blood sugar-related concerns, while still maintaining the decadent flavors of beloved Southern cuisine.
Son of a Southern Chef: Cook With Soul by Lazarus Lynch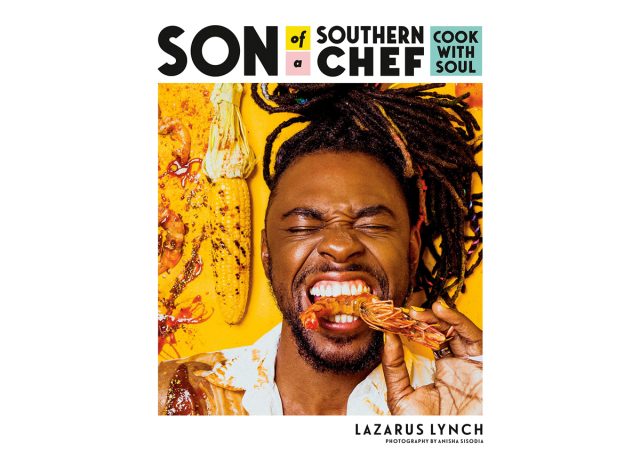 A two-time champion on the Food Network's Chopped and the host of Snapchat's first-ever cooking show, Lazarus Lynch shares his culinary brilliance with the world yet again—this time in his debut cookbook, Son of a Southern Chef: Cook With Soul. With over 100 recipes representing a fusion of comfort food flavors from both the Caribbean and the American South, these vibrant, flavorful dishes provide a contemporary spin on classic dishes, including recipes for brown butter candy yam mash, goat cheese brülée, shrimp and cheddar grits, and more.
Cooking Solo: The Fun of Cooking for Yourself by Klancy Miller
Though the majority of cookbooks out there may cater to serving to large groups, Klancy Miller's Solo Cooking celebrates independence by spotlighting the empowering experience of cooking for one. If looking for a foodie-focused gift idea, this cookbook is a great find for all your single friends and family.