The #1 Best Drink for Your Kidneys, New Study Finds
Your morning brew may have just gotten better for you.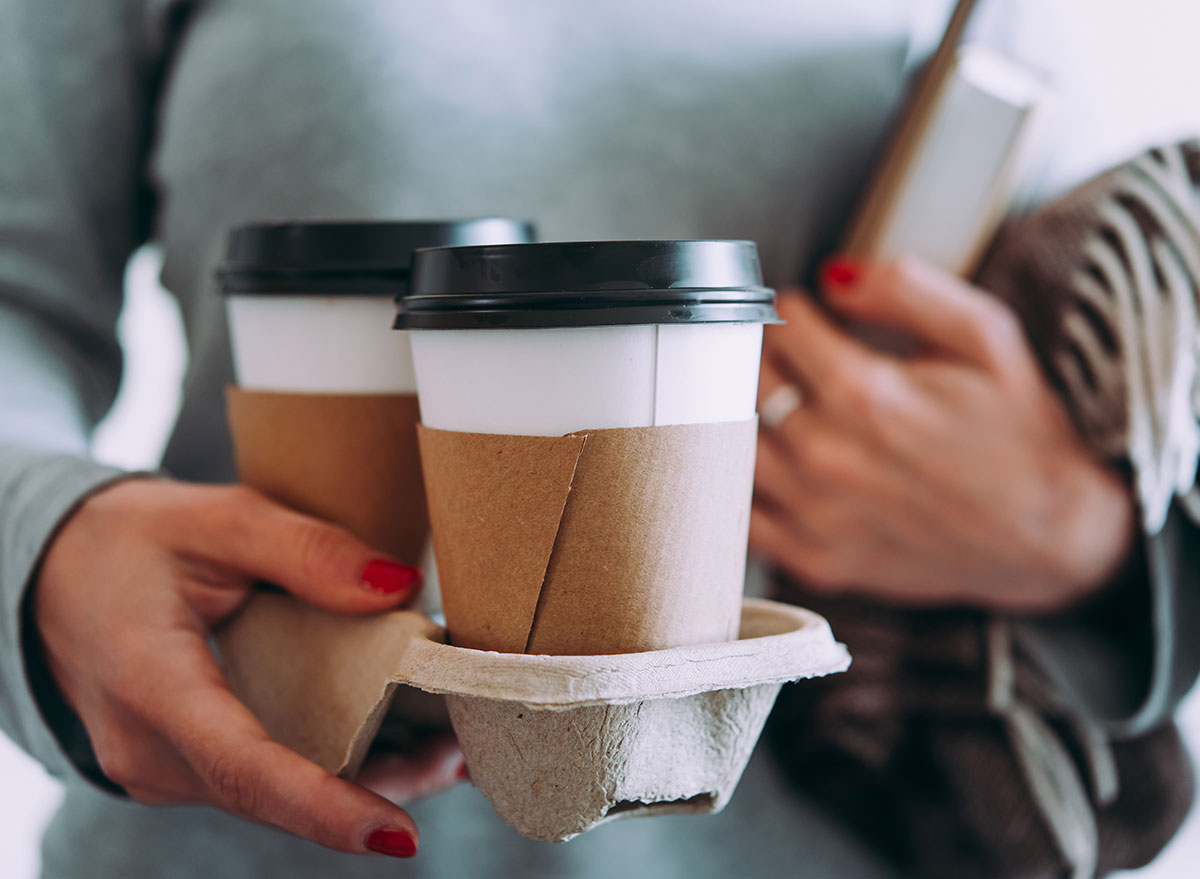 Being kind to your kidneys is important for your overall health. Not only do the kidneys remove waste products from the body, but they also balance the body's fluids, release hormones that regulate blood pressure, control the production of red blood cells, and more. This is why taking care of your body, organs included, is a necessity for optimal health.
Watching what foods and drinks you put into your body can eventually affect your kidneys in one way or another. Certain foods and drinks can harm them, while others can help them and reduce the risk of related problems. And according to a new study posted in the Kidney International Reports journal, coffee may reduce the risk of acute kidney injury (AKI).
If you have acute kidney injury, it is also known as acute renal failure (ARF). It's a sudden episode of kidney failure or kidney damage that happens within a few hours or a few days. AKI causes a build-up of waste products in your blood. This makes it hard for your kidneys to keep the right balance of fluid in your body. If not treated, AKI can also affect other organs, like your brain, heart, and lungs.
John Hopkins Medicine researchers performed the study using a group of approximately 14,207 adults from the ages of 45 to 64 years. Over 24 years, participants took 7 food frequency questionnaires. The questionnaires assessed how much caffeinated coffee they drank (in eight-ounce cups per day). Then, the researchers would compare it with incident AKI, defined by hospitalization. They'd do so with an AKI-related Intention Classification of Diseases code.
The findings concluded that those who drank any quantity of coffee every day had a 15% lower risk of AKI. In the study, a person who drank two to three cups a day saw the largest reductions, with a 22%-23% lower risk.
Researchers also took into consideration demographic characteristics, socioeconomic status, lifestyle influences, and dietary factors. Still, there was a 15% lower risk of AKI for participants who consumed any amount of coffee versus those who did not.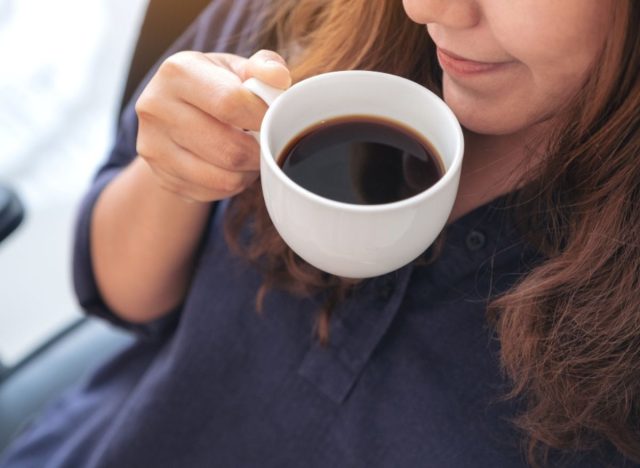 They also adjusted for additional illnesses and/or disorders that could play a factor in the study. However, those with other ailments who drank coffee still had an 11% lower risk of developing AKI compared with those who did not. These other factors included blood pressure, body mass index, diabetes, use of antihypertensive medication, and kidney function.6254a4d1642c605c54bf1cab17d50f1e
"We suspect that the reason for coffee's impact on AKI risk may be that either biologically active compounds combined with caffeine or just the caffeine itself improve perfusion and oxygen utilization within the kidneys," says Chirag Parikh, MD, PhD, regarding the discovery. "Good kidney function and tolerance to AKI is dependent on a steady blood supply and oxygen."
Although the results seem promising, the researchers say to define all the benefits of coffee for the kidneys, especially at the cellular level, more research needs to be done.
Kayla Garritano
Kayla Garritano graduated from Hofstra University, where she majored in Journalism and double minored in Marketing and Creative Writing.
Read more about Kayla