These Are The 8 Products I Only Buy at Dollar Tree
Don't miss out on these everyday kitchen and home product deals!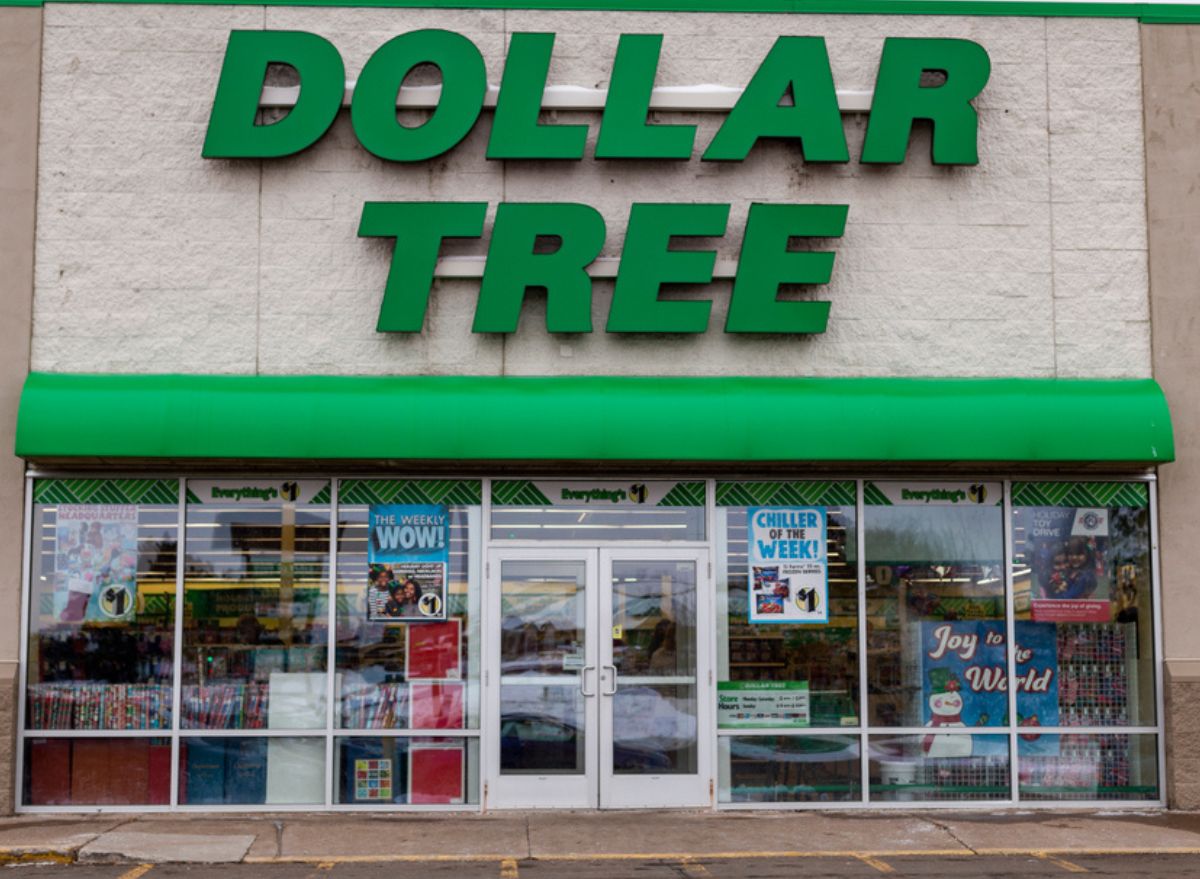 Whether you're on a super tight budget or you're always on the hunt for the best deals, there's no better place to start your shopping endeavors than Dollar Tree. Even with the price surge in 2022—all products going from $1 to $1.25, $3, or $5—I will personally continue to get a long list of kitchen, home, and pantry goodies from this cost-effective store.
Dollar tree reported their net sales for 2022 have increased by 6.7%, coming out to $6.77 billion since their last report in 2021. According to CEO Mike Witynsk, the large growth in profits may be a result of the rising inflation prices for food and housing essentials, causing more people to lean on the chain's dependable, cheap goods. After the 2008 recession, Dollar Trees across the nation added freezers and coolers to their stores, as well as encouraging food stamps as a helping hand for the SNAP nutritional assistance program, Tasting Table reported.
I have been a frequent shopper at Dollar Tree almost all my life, and I feel that I've learned what the best items are at such an unbelievable price. Not only have I thrown entire birthday parties using good quality supplies and fun treats, but I also filled the kitchen of my first apartment with a number of essentials for only $1.25 apiece.
Here are the eight products I will only buy at Dollar Tree, and you should too!
Glassware (plates, cups, wine glasses)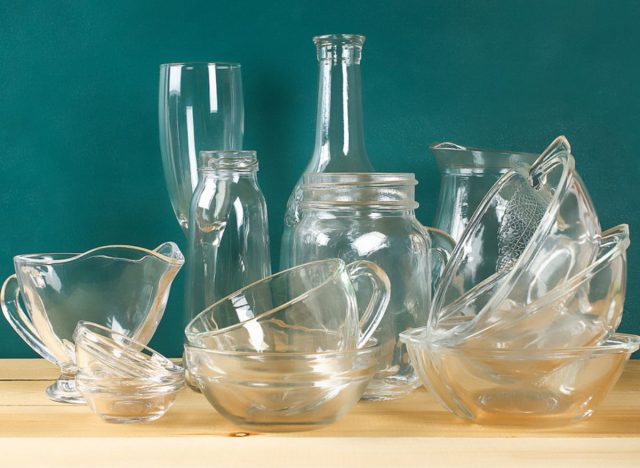 Stocking your cabinets with quality and visually appealing plates, glasses, and/or decorative bowls can be as easy as taking a trip down to Dollar Tree. There are shelves full of wine glasses with the most adorable designs and plates and bowls that come in a variety of sizes, but the best part is they're all only $1.25 each!
From my experience, a lot of the glass items I've gotten from Dollar Tree have lasted for years and they don't perish when you throw them in the dishwasher. I'm also on the clumsy side, so if you are too, you can have faith in the fact that replacing the broken glassware won't cost you an arm and a leg.
Snacks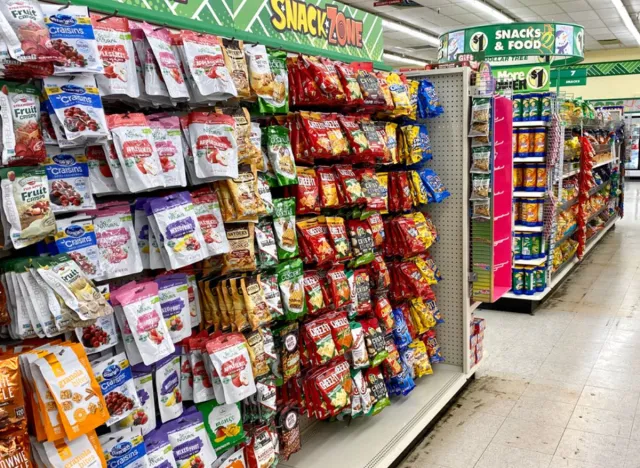 One thing I have always been able to depend on was the snack section at Dollar Tree. I distinctly remember going with my grandmother and perusing the aisles of chips, pudding cups, sugary granola bars, and even name-brand bags of mini cookies. If you ever have the munchies, you don't need to break the bank. You can be sure to find a wide selection of your favorite snacks in the (many) snack aisles at Dollar Tree.
Drinks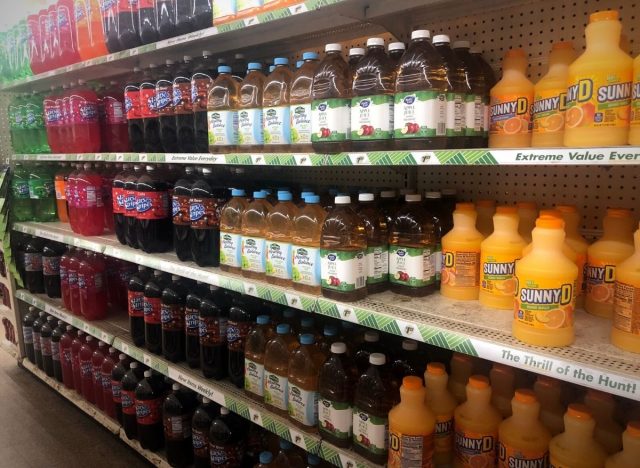 After indulging in some dollar bites, you may be interested in washing them down with a refreshing beverage. One thing I can confidently say is don't worry about having a lack of options. I prefer to pick up drinks for an extra boost in electrolytes or energy on my visits to Dollar Tree, such as a Powerade or Rockstar Energy Drink. However, when I'm throwing a party, I will always be sure to stop by these sections specifically. There are a ton of choices for large 2-liter bottles of soda and (fruit) juices, which are almost always triple the price at the average grocery store. While these drinks are usually "off-brand" selections, they are still tasty and the price can't be beat.6254a4d1642c605c54bf1cab17d50f1e
Breakfast foods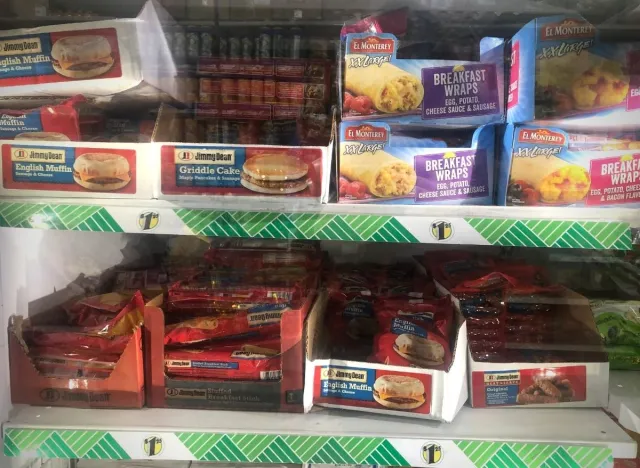 If you're anything like me and love almost any form of bread in the morning for breakfast, run to Dollar Tree. I've tried the English muffins and mini bagels so many times that I will always go back for more and recommend them to anyone I can. In recent years, Dollar Tree has also come out with bags of mini croissants and, at some locations, even half loaves of white and wheat bread. The best part is they can pair great with your go-to breakfast routine.
Speaking of collecting breakfast foods, there's more to this underrated section of the store than you may know. Dollar Tree sells a variety of individual-sized cereal packs, as well as Jimmy Dean's frozen breakfast sandwiches and frozen sausage links all at a fraction of the price you can find anywhere else.
Kitchen essentials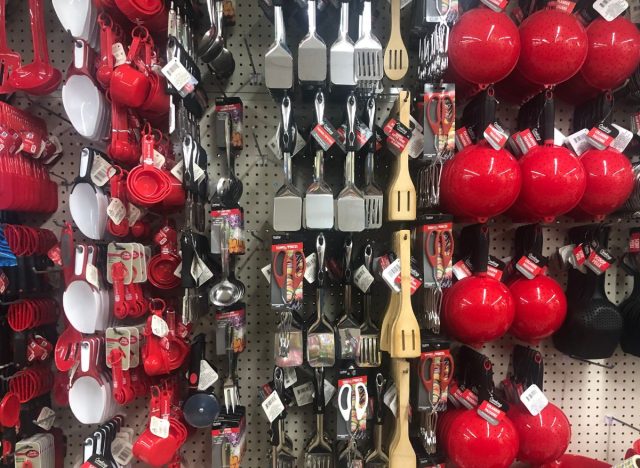 The tools you want to have on hand in the kitchen for all your cooking needs can be found right at Dollar Tree. I started my very own utensil and gadget collection that included tongs, spoons and spatulas, can openers, measuring cups, apple slicers, and even a citrus juicer. An added bonus: the store partners with Betty Crocker, so you know you're getting good-quality tools from a professional.
Alongside common cooking hardware, you will find kitchen linens available in all kinds of styles. Whether you enjoy a good pattern or you're just looking for a pop of color, Dollar Tree has a wide spread of small towels, hot pads, and oven mitts that I absolutely swear by.
Condiments and spices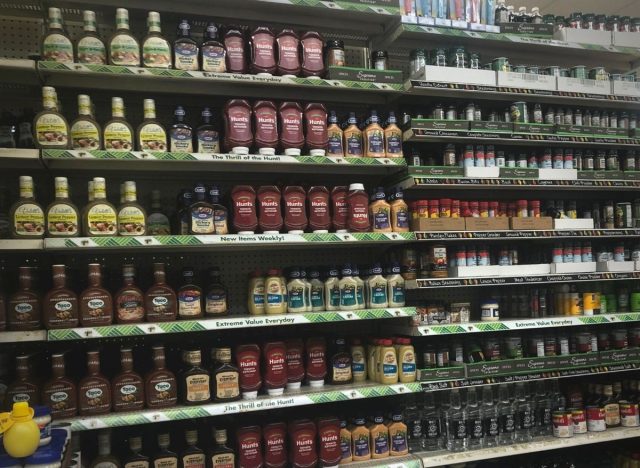 When things are heating up in the kitchen, I always like to add a little bit of spice. I go to Dollar Tree for condiments and spices religiously, considering they have everything under the sun in order to add the best flavors to your meals (including Everything But the Bagel Seasoning!). In addition to all the spices in the world, you can stay prepared for the next BBQ cookout with anything the family loves—barbecue sauce, ketchup, mayo, and so much more.
Paper products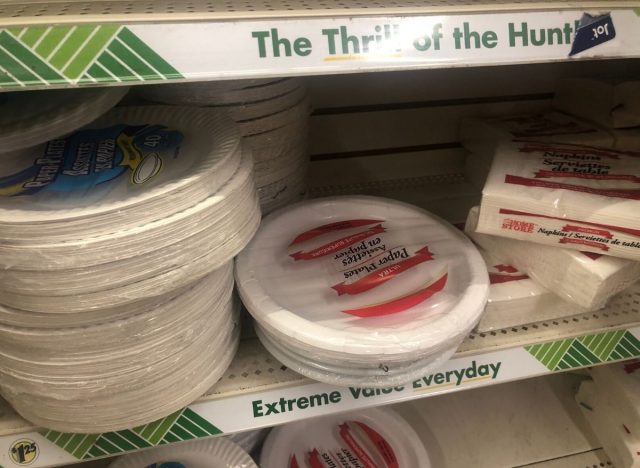 Dishes are never any fun in my house, which is why I like to have paper products on hand for both mealtime and clean-up. It's a great deal these days to be able to find paper towels, plates, bowls, napkins, cups, and even toilet paper for under $5 a pop. For the most part, these products will be sturdy and able to clean up any liquid spills you may run into.
Pet essentials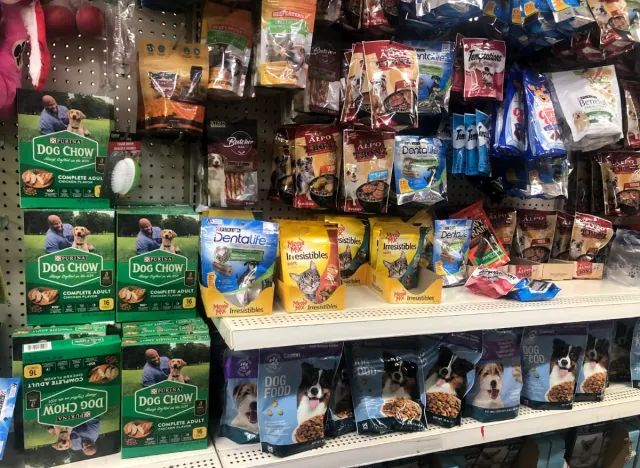 Sometimes it can feel like caring for pets gets just as costly as caring for a child. Cats and dogs need food, toys, sleeping supplies, and other materials to keep them happy and healthy. While it may seem unusual to step away from your average pet store for these products, Dollar Tree can be of service to your pets' as they sell a lot of these everyday necessities.
For my own cats, as well as gifts to other pets of friends and family, I've shopped at Dollar Tree for adorable little outfits, squeaky play toys, delectable treats, plus, the cutest food bowls you've ever seen. I've never had a problem with quality when it came to the selection of edible items at the store (Pro-tip: always make sure to check the expiration dates!) and considering my pets are constantly tearing up their toys, I've been much more inclined to shower them in ones that were only worth a buck.
Jordan Summers-Marcouillier
Jordan Summers-Marcouillier was born and raised in San Jose, California and now works as a writer in New York, NY.
Read more about Jordan