The Most Popular Kitchen Gadget in Every State
Surprise! Not everyone wants the latest high-tech tool.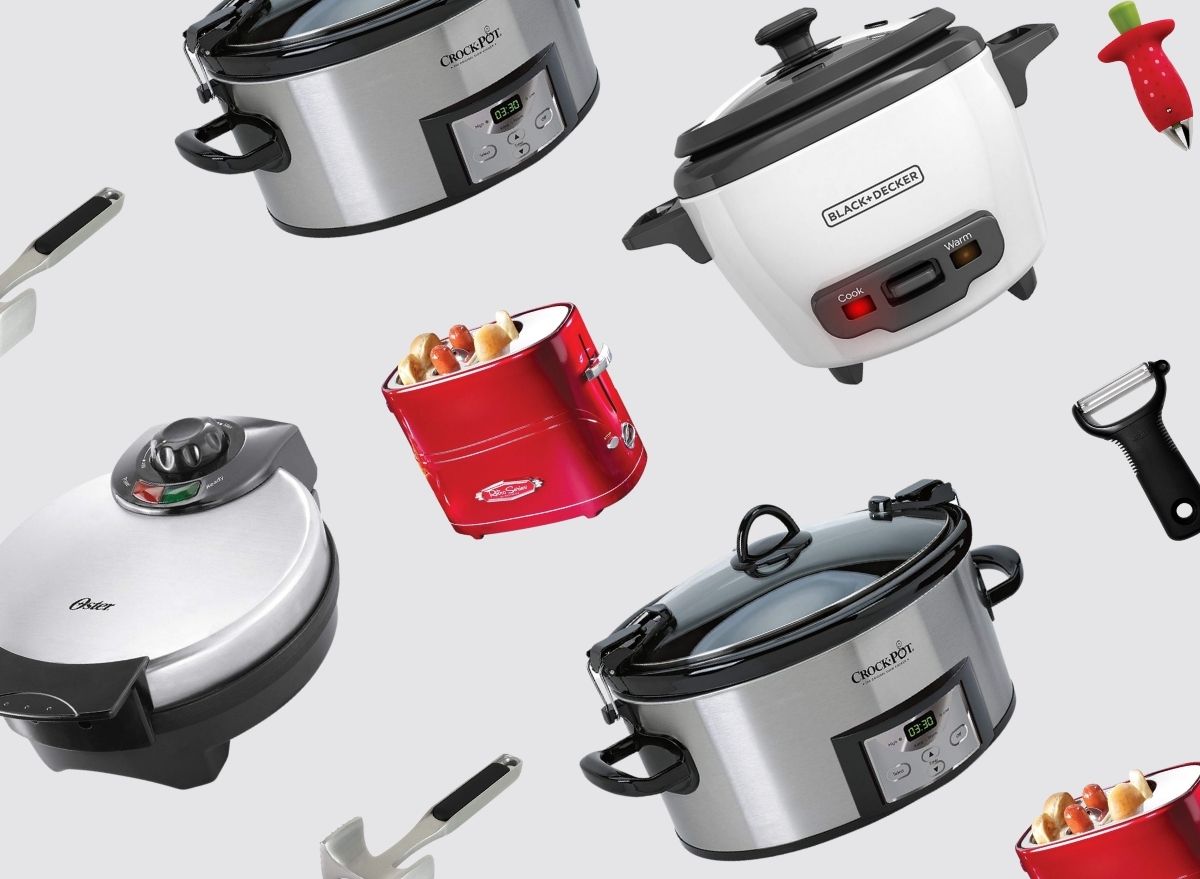 Gadgets and tools are an important part of a properly stocked kitchen. With the right equipment, a home cook can tackle all the latest recipes as well as make family favorites passed down from generation to generation. As Christmas rapidly approaches, people are inevitably thinking about kitchen gadgets as gifts. Surety First consulted Google Trends to determine the most popular kitchen gadget being searched in each state.
What they found was that it was not the newfangled air fryers or the Instant Pot that dominated this list—though they both made an appearance—nor was the Vitamix anywhere to be found. Lots of simple tools like digital thermometers, vegetable peelers, and even ice cube trays popped up on the list. Some kitschy gadgets showed up, but overall, functionality seemed to trump fashion or novelty with these tools.
Use this list as a guide for what to buy for your friends and family across the country, or get an idea of what you need to add to your kitchen in 2022. (And next, don't miss The Most Popular Slow Cooker Dish in Every State.)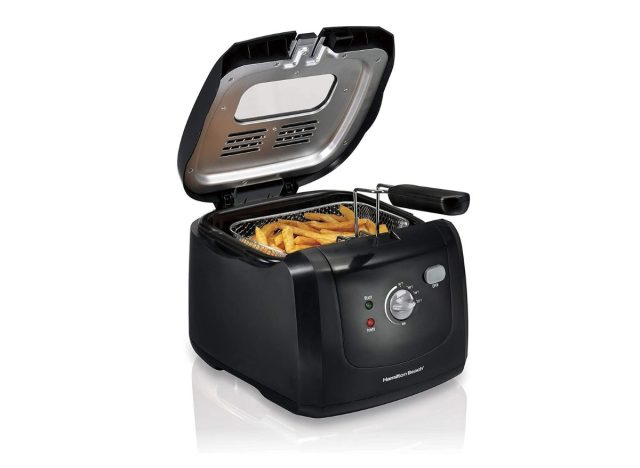 Our list begins with the old-school deep fryer. While we realize some people may be unable to part with a family tradition of deep frying, this is, alas, one of the worst ways to cook food. Two states favor the deep fryer, maybe it's time to teach your family and friends in Alabama about the wonders of the air fryer.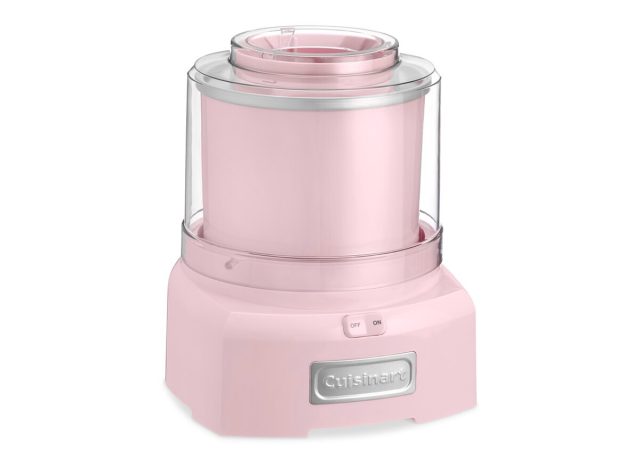 That Alaska loves the ice cream maker is definitive proof that ice cream's perfectly acceptable in sub-zero temperatures.
Arizona – Digital Food Thermometer
The food thermometer is one of the most important tools in a cook's repertoire. Avoid overcooking and undercooking with this essential tool. Plus, you'll know when your food is safe to consume. Alas, Arizona is the only state where the digital food thermometer is the most popular.
If you've ever struggled with a top that just won't come off, you know the importance of a jar opener. Here's to Arkansas for practicality.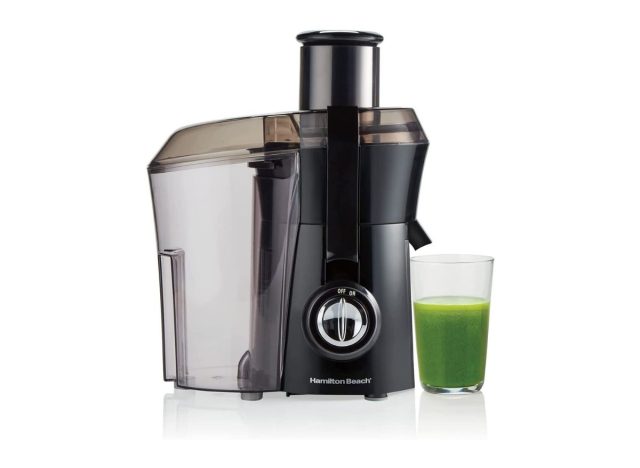 The folks in the Sunshine State are keeping it healthy with the latest juicers. Cali is one of two states to favor the gadget.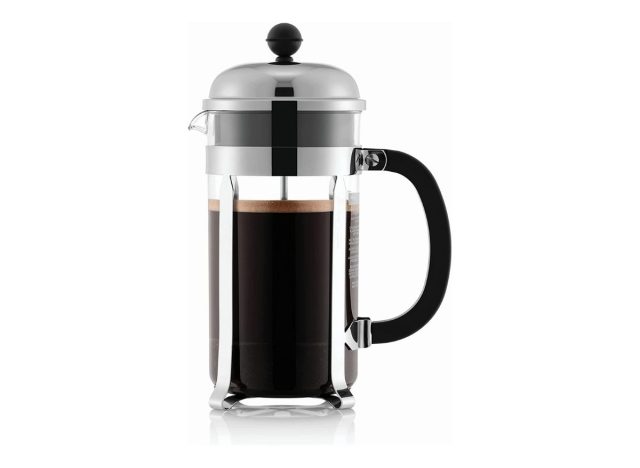 If you're passionate about coffee, at some point you're going to need a French press. While it's more difficult to make coffee this way as opposed to your trusty Keurig, the taste is incomparable.
Connecticut – Sushi Maker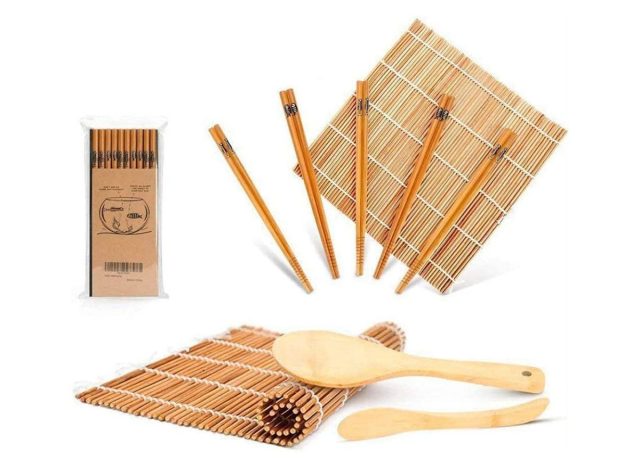 If you're looking for a last-minute gift for your favorite aunt from Connecticut, get a sushi-making kit.
Delaware – Mortar and Pestle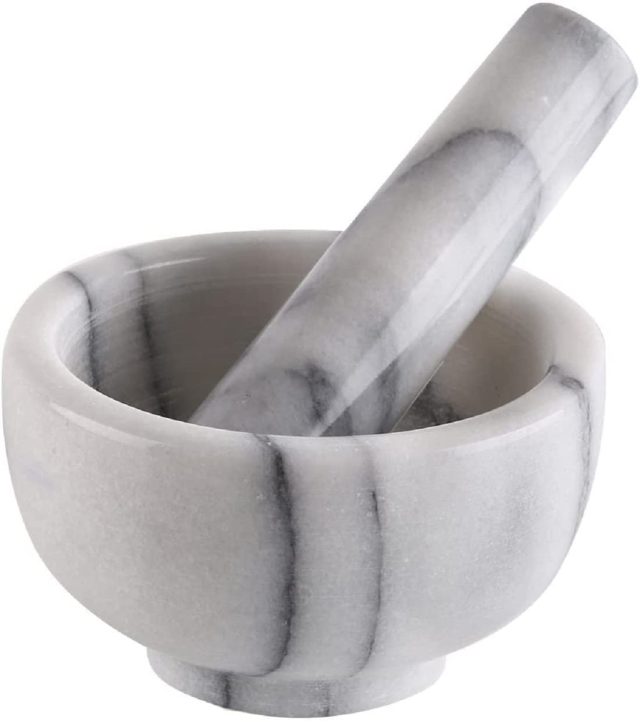 In Delaware, they're bringing out the elbow grease with a mortar and pestle. Here's a list of 10 things that taste better prepared in one, including authentic pesto, hummus, and aioli. Nothing says "serious chef" like this tool.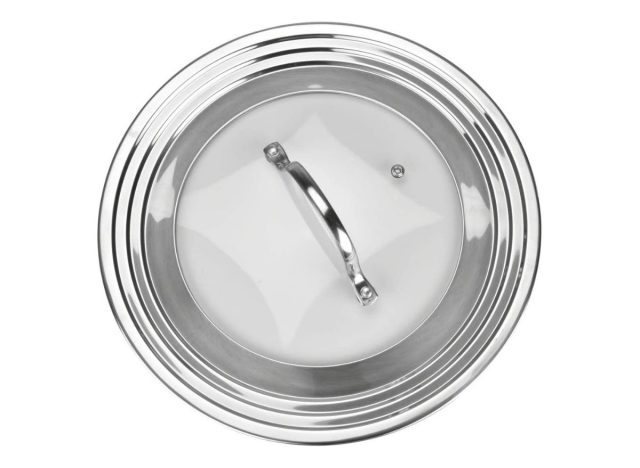 In Florida, cooks are sick of hunting for the lid that fits the pot on the stove. They opt instead for an all-in-one. Do they make one of these for the random take-out containers that we all use as storage containers?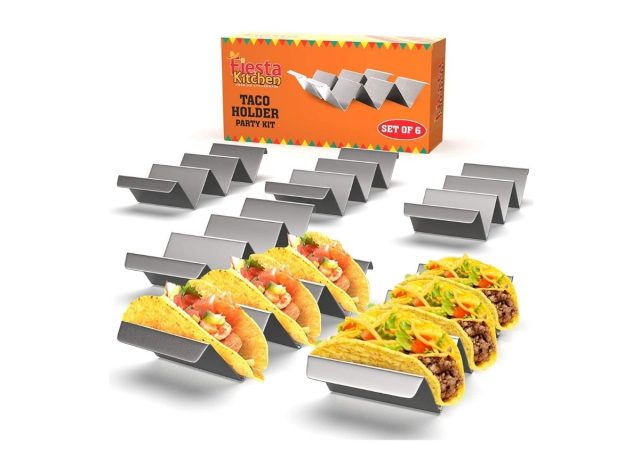 While hands are perfectly good taco holders, sometimes you want to be fancy and display your tacos.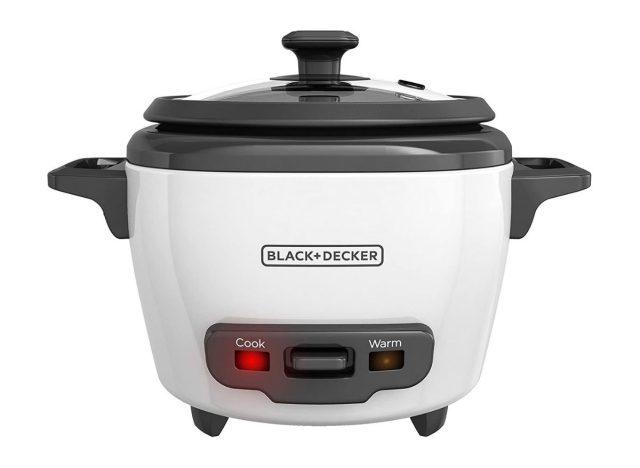 In Hawaii, everyone is seeking out the perfect rice cooker. This gadget is life-changing if you make a lot of rice. The great thing about rice cookers is there's one for every budget.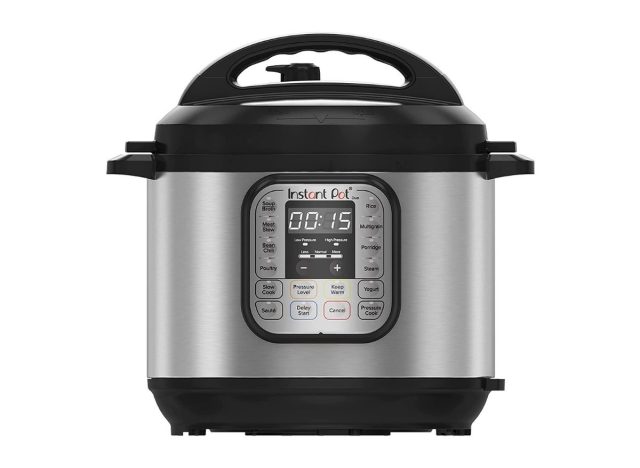 The Instant Pot only comes up once on this list, which is surprising because this gadget can do so much. What's interesting about this list is lots of low-tech gadgets are still very popular with cooks.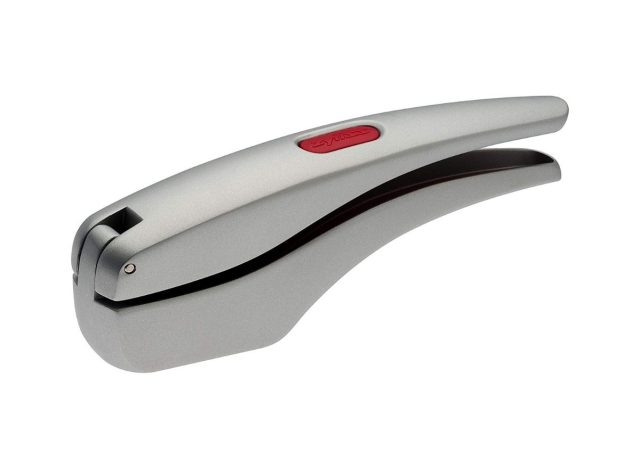 A good garlic press is a must in the kitchen. Grab one that has a little cleaner to take out the bits that get stuck in the teeny, tiny holes.
You might think that the air fryer would be the most popular item on this list, but it isn't. Only two states are seeking out the air fryer. If you do decide to get one check out: 27 Air Fryer Recipes That Make Healthier Fried Foods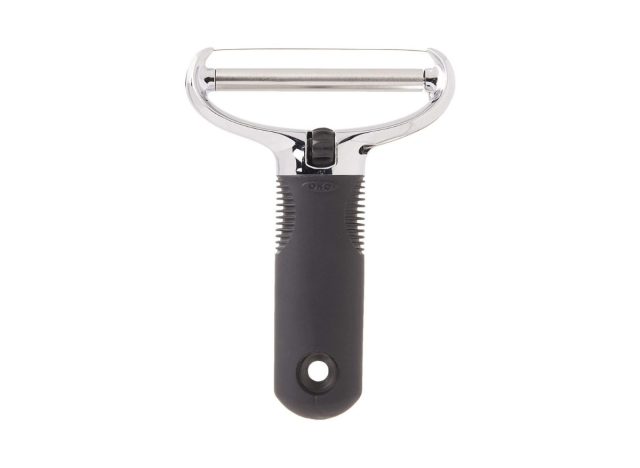 It's not clear what kind of cheese slicer the folks in Iowa are looking for, but a good knife can probably take the place of this gadget.
The cooks in Kansas have jumped on the air fryer bandwagon. If you love crispy food without all the extra oil, this is the gadget for you.
RELATED: Drew Barrymore Just Shared Her Best Air Fryer Tips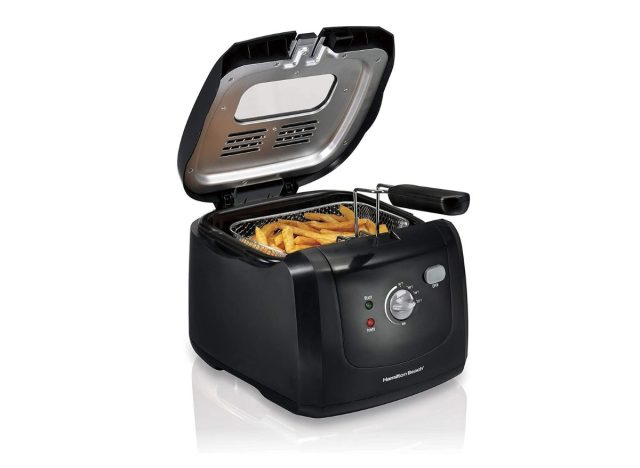 In Kentucky, they're sticking with the old-school deep fryer.
Louisiana – Electric Wine Opener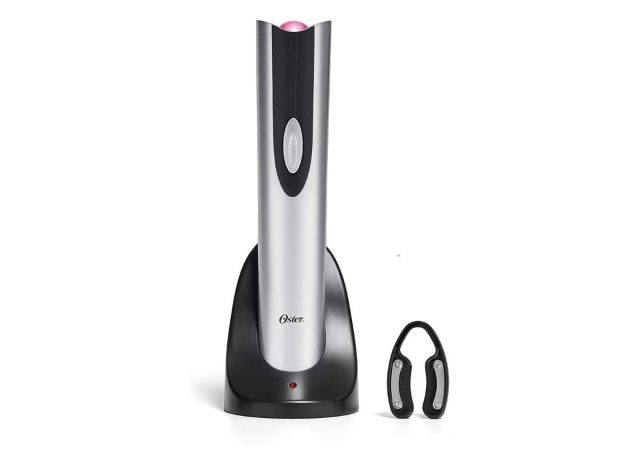 While an electric wine opener sounds like a time-saver, this product fails a lot. Be sure to have a tried-and-true cork screw on hand.6254a4d1642c605c54bf1cab17d50f1e
RELATED: The Best Red Wines to Buy Right Now, Say Experts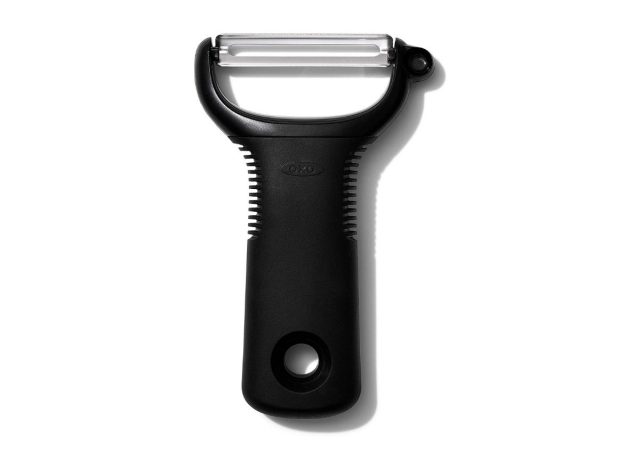 If you splurge on one thing in your kitchen–besides good knives–make it a great peeler. A sharp peeler that can hand tough-skinned veggies is worth the extra few bucks.
Maryland – Splatter Guard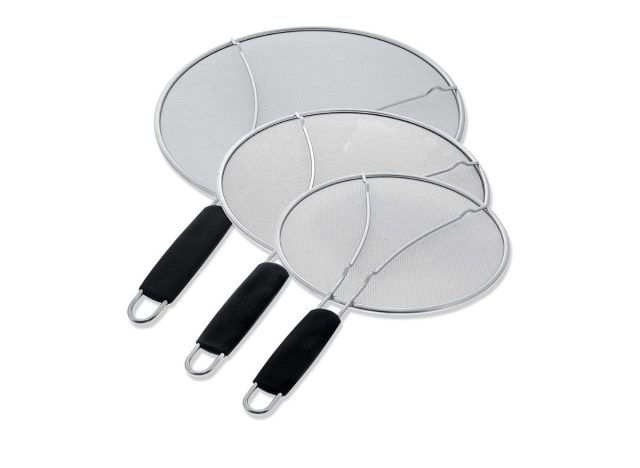 Everyone should have a splatter guard. This essential tool will save you from scrubbing oil off your stove for an hour after cooking.
Massachusetts – Toaster Oven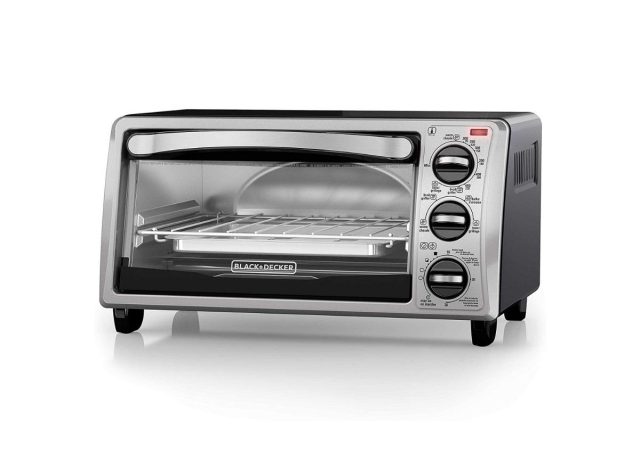 If you love toasted bagels and abhor reheating pizza in the microwave, you need a toaster oven. Two states love this device.
Michigan – Strawberry Huller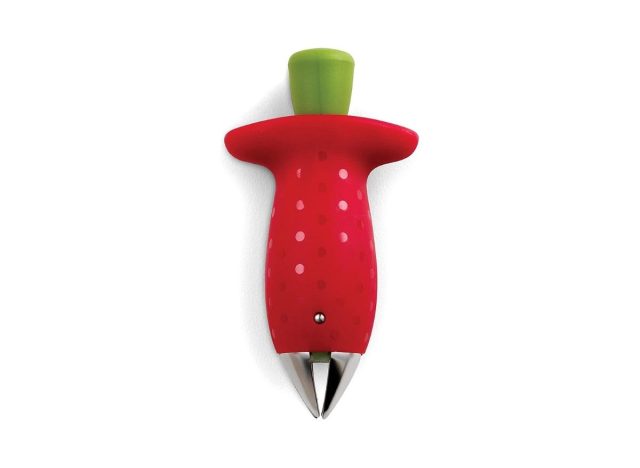 This gadget is cute, but probably not worth the space in your cabinet.
Minnesota – Immersion Blender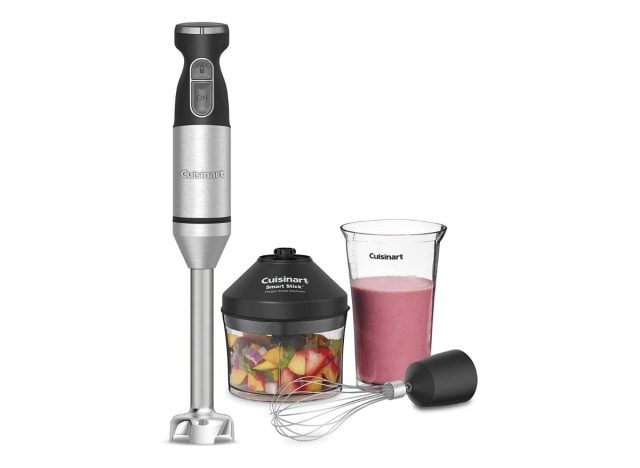 This is another gadget that is worth every penny. Immersion blenders make blending soups and sauces a breeze. Also, there is one for every budget.
RELATED: 20% of People Never Clean This Item in Their Kitchen, Data Says
Mississippi – Butter Churner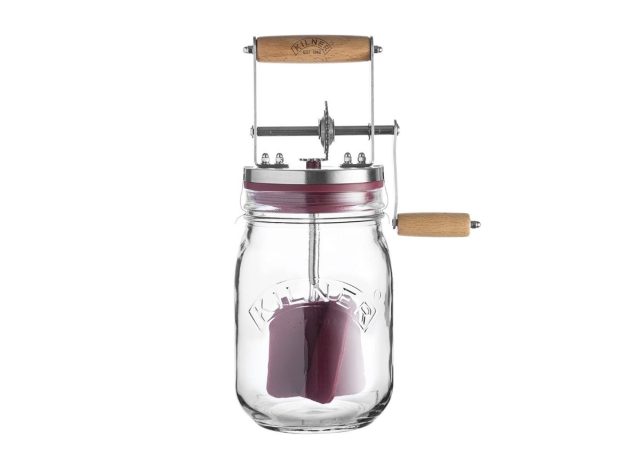 Wait, what? Old school is definitely making a comeback when a butter churner pops onto a list.
Missouri – Hot Dog Toaster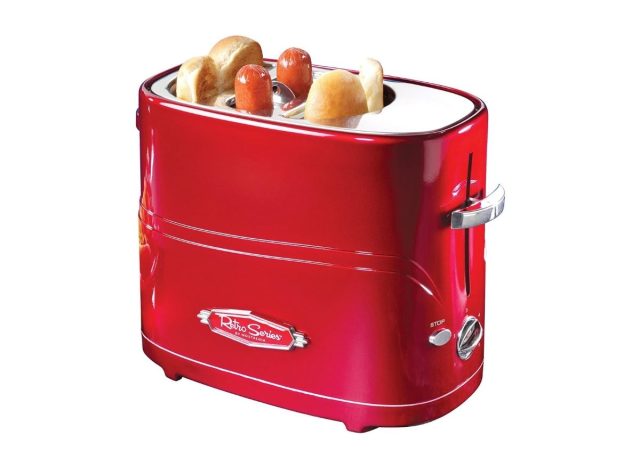 These adorable little gadgets are likely popular as gag gifts. The hot dogs and buns are placed in a little toaster-like machine that cooks everything together with varying results.
Digital scales are great for bakers and anyone trying to eat more healthy. This is a tool that should be in every kitchen.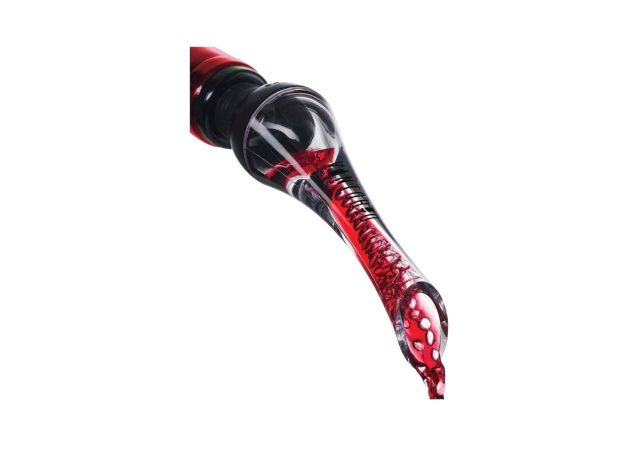 According to Wine Enthusiast, an aerator should be used on a young wine, especially a tannic red, while a decanter should be used for an older wine. But, don't expect miracles. A fancy aerator may improve the taste of a $10 wine, but it will not make it take like a $50 wine.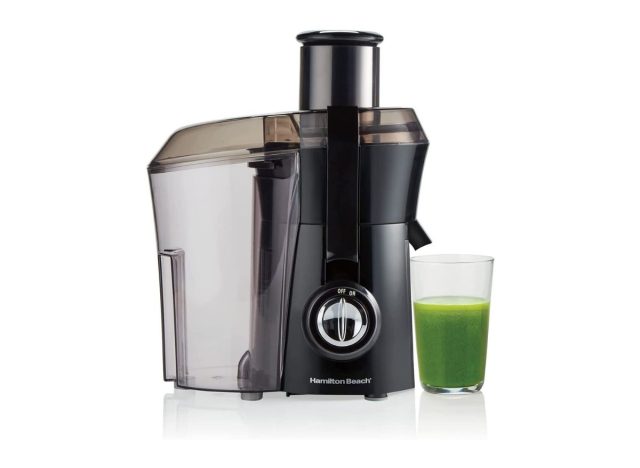 Just like California, the folks in Nevada value their trusty juicer.
New Hampshire – Waffle Maker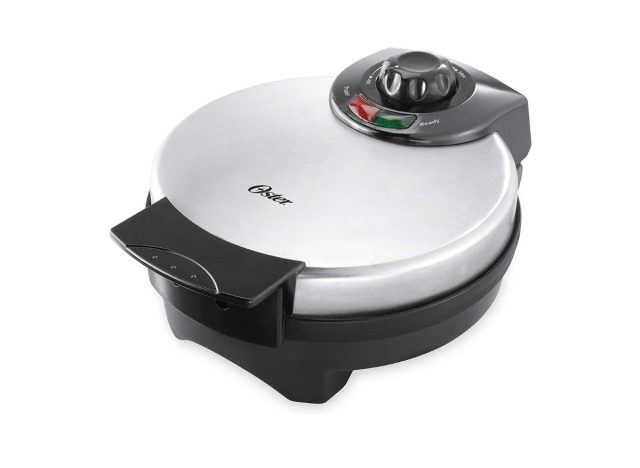 Eggos are great in a pinch, but there's nothing like a fresh, hot waffle on a chilly weekend morning.
New Jersey – Toaster Oven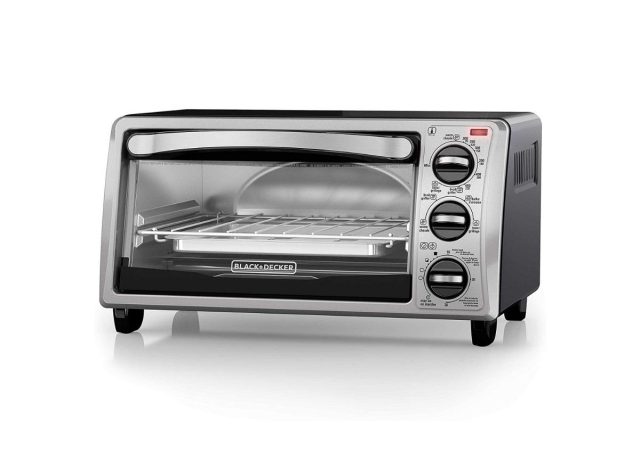 Folks in New Jersey are pulling out the toaster oven.
New Mexico – Waffle Maker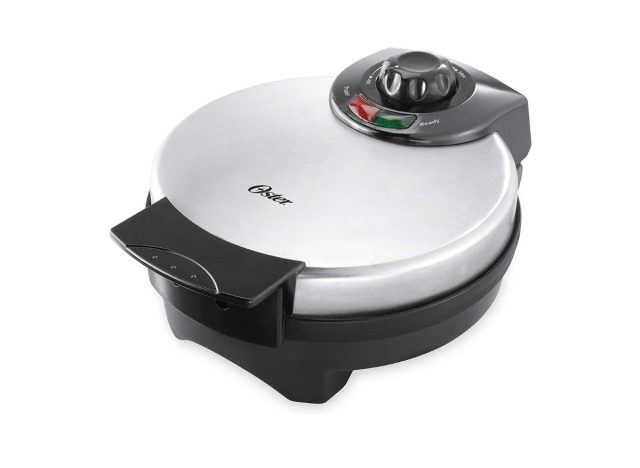 Happy kids in New Mexico are getting waffles on Christmas morning like the kids in New Hampshire.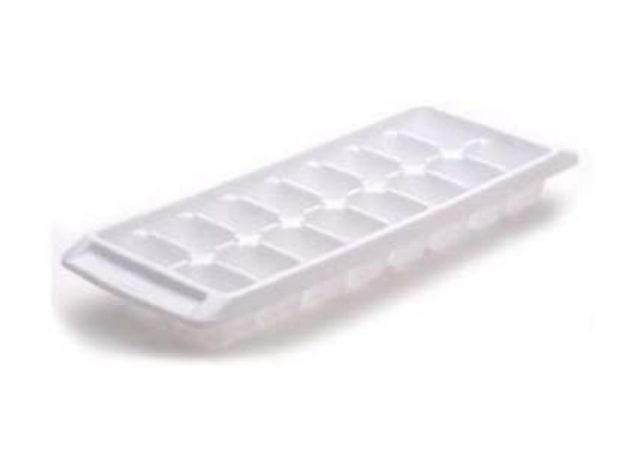 Ice is important. You need it for healthy smoothies and holiday cocktails. It is surprising, however, that this is the most popular kitchen item in New York.
North Carolina – Sous Vide Precision Cooker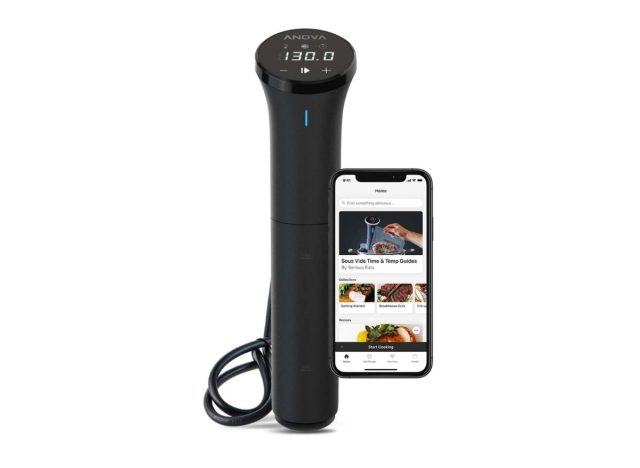 North Carolina is bringing the innovation by using a sous vide machine to cook. The beauty of a sous vide cooker is it can bring food to the correct temperature without overocoking it and often without a lot of added fat.
North Dakota – Popcorn Maker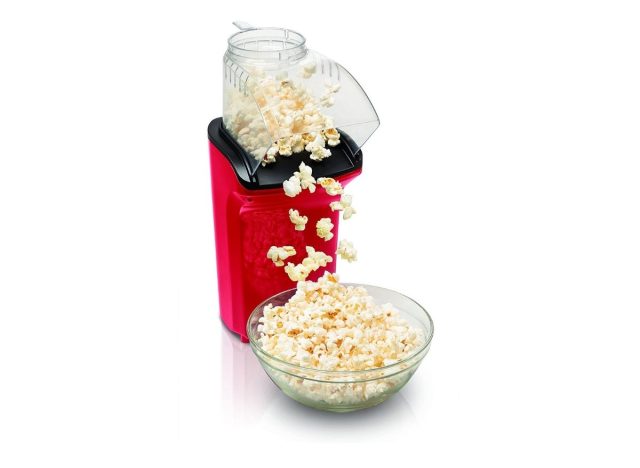 A popcorn maker is a great thing to have at home for movie night. You save money and get a chance to add your own healthy ingredients to your popcorn.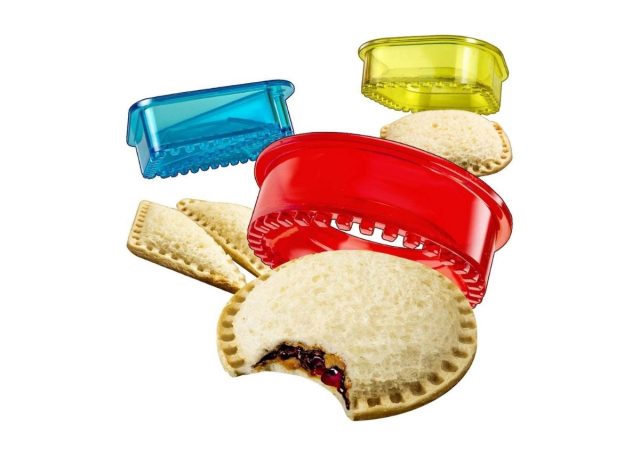 Need to cut your sandwiches into adorable little shapes for the kiddos? Follow Ohio's lead and pick up a few sandwich cutters.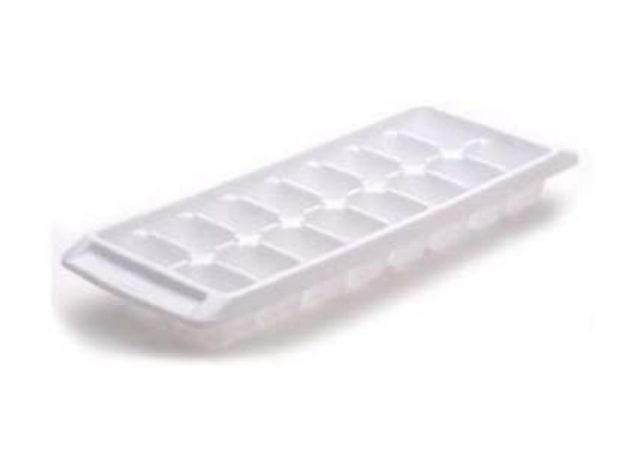 Like New York, in Oklahoma, they need some new ice cube trays.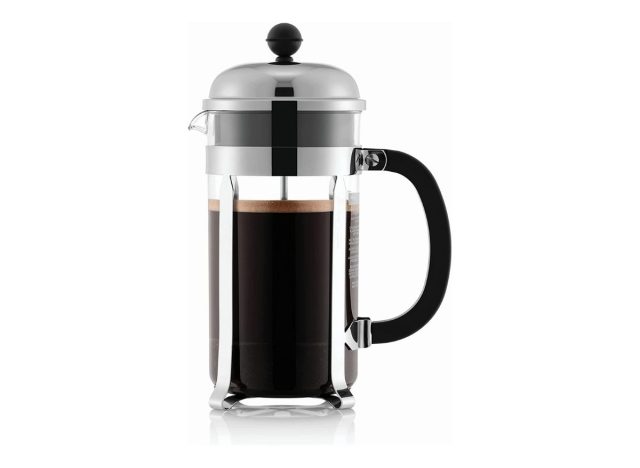 In Oregon, they're taking coffee seriously and investing in a good French Press.
Pennsylvania – Cordless Hand Mixer
We're guessing this gadget is popular with someone who is making internet cooking videos or wants the freedom to move around while mixing.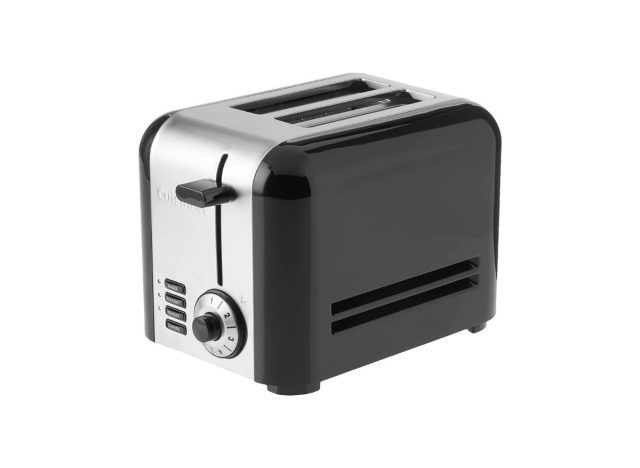 Enter the most basic of kitchen gadgets. Sometimes all you need is a perfect slice of toast.
RELATED: The Least Favorite Kitchen Chore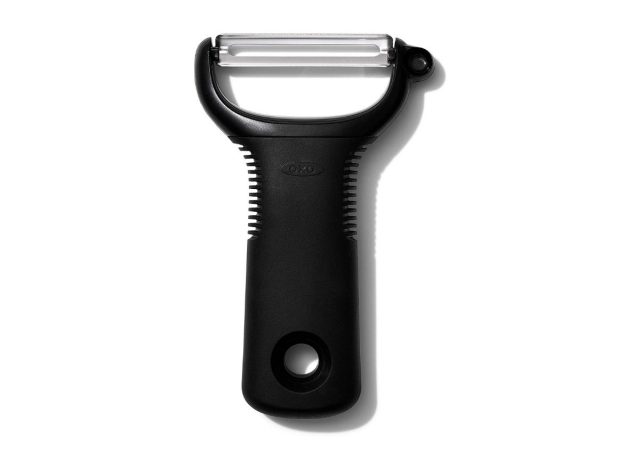 Again, a nice sharp peeler can work wonders. Try using your peeler to shave thin strips of Parmesan over a salad.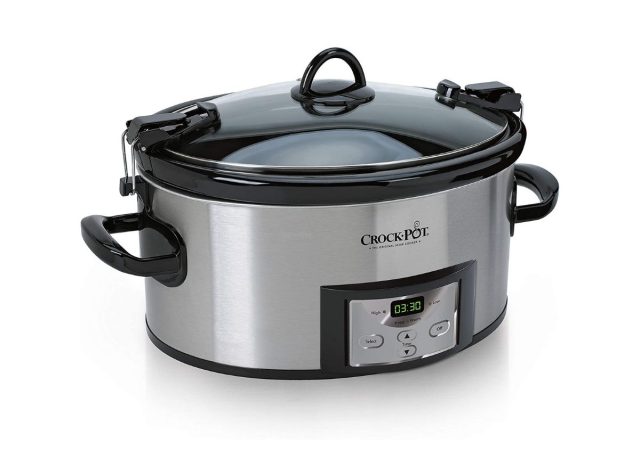 Although the handy slow cooker has not yet shown up on this list, it is the most popular search in three states. If you're thinking of buying or already have a slow cooker be sure to check out: 50 Easy Slow Cooker Recipes You Shouldn't Live Without.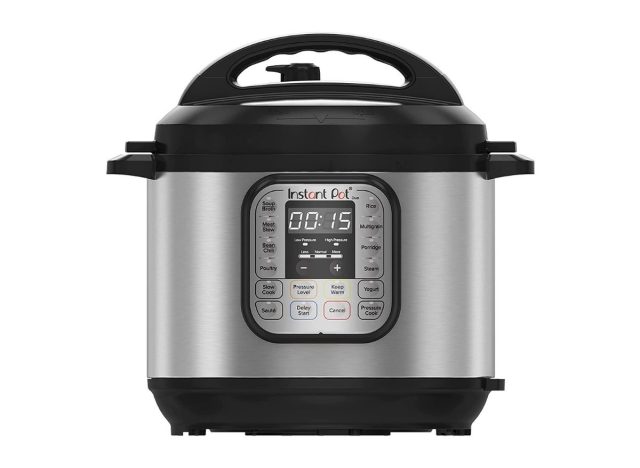 The multicooker, aka Instant Pot, takes the place of a slow cooker, pressure cooker, and steamer. Perhaps the learning curve has kept this from having a bigger presence on this list.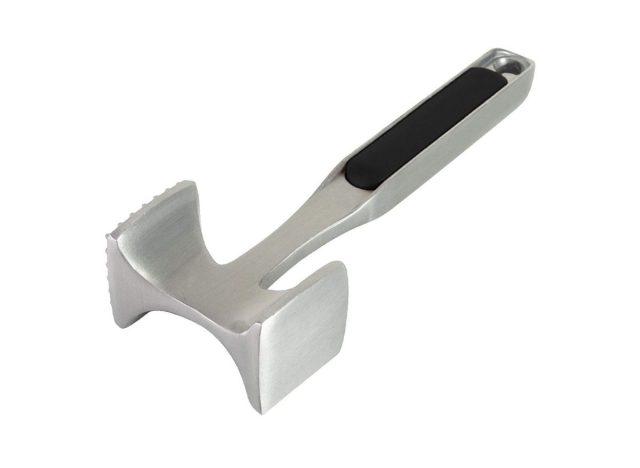 We're not sure this refers to the heavy hammer with little ridged teeth or the one with the needles, either way, it makes sense that meat-loving Texas prizes these tools.
RELATED: The Best & Worst Cuts of Steak—Ranked by Nutritional Benefits!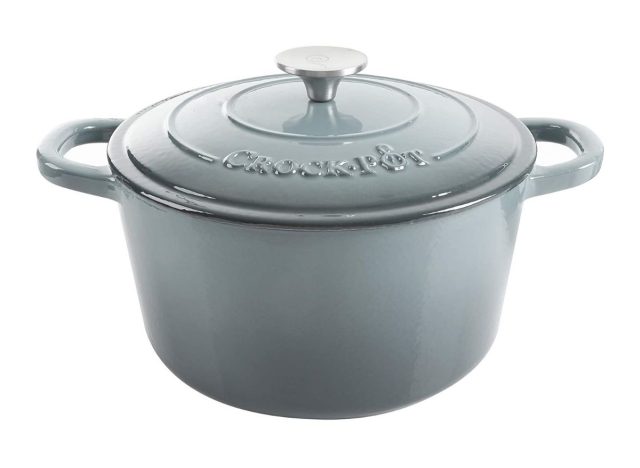 A Dutch oven is a pan that's great for soups, stews, and braising. If you don't have one in your kitchen, you definitely need one.
Woks are great for high-heat stir-fries since they keep the veggies and meat constantly moving with their sloped sides.
Virginia – Electric Knife Sharpener
The best tool in a kitchen is a sharp knife. Regularly sharpening you knives can actually help you avoid cuts by causing the blade to slide cleanly through food. In between professional sharpenings, an electric knife sharpener can keep the blade honed.
Washington – Espresso Machine
It's no wonder that the state that birthed Starbucks and the craft coffee movement prizes the espresso machine.
West Virginia – Crock-Pot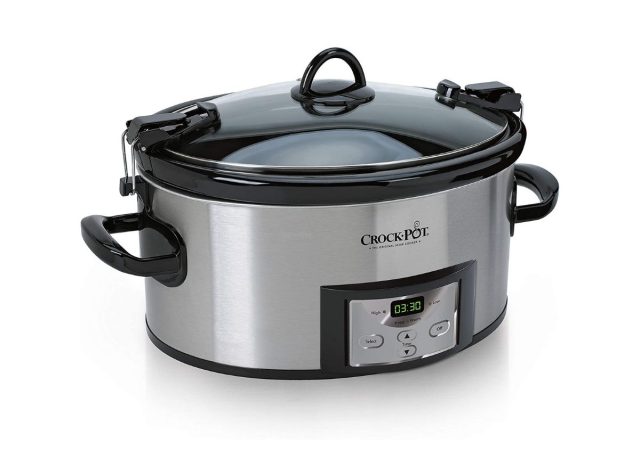 Again, the simple slow cooker can do so many wonderful things to food.
Wisconsin – Splatter Guard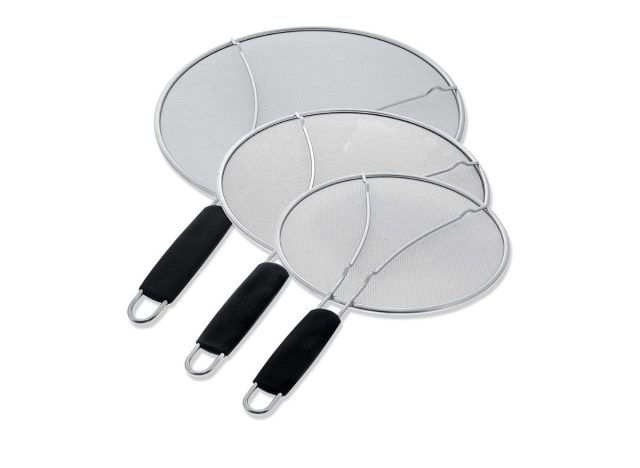 A splatter guard is one of those tools in the kitchen that you don't know you need until you really need it, so have one on hand.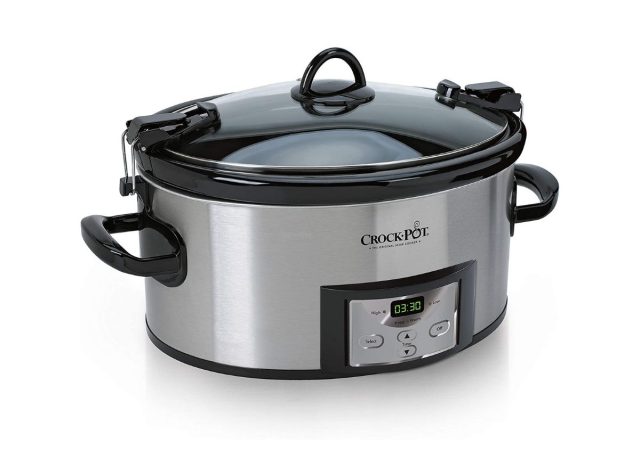 We love our slow cookers in the U.S.
Discover more about the favorite things in your state:
Every State's Signature Dishes—Ranked
Best Once-in-a-Lifetime Meal in Every State
The Most Popular Beer in Your State