We Tasted 7 Microwave Popcorns & This Is the Best!
Sometimes, classic is best. At least, that was the case when we tried 7 kinds of microwave popcorn.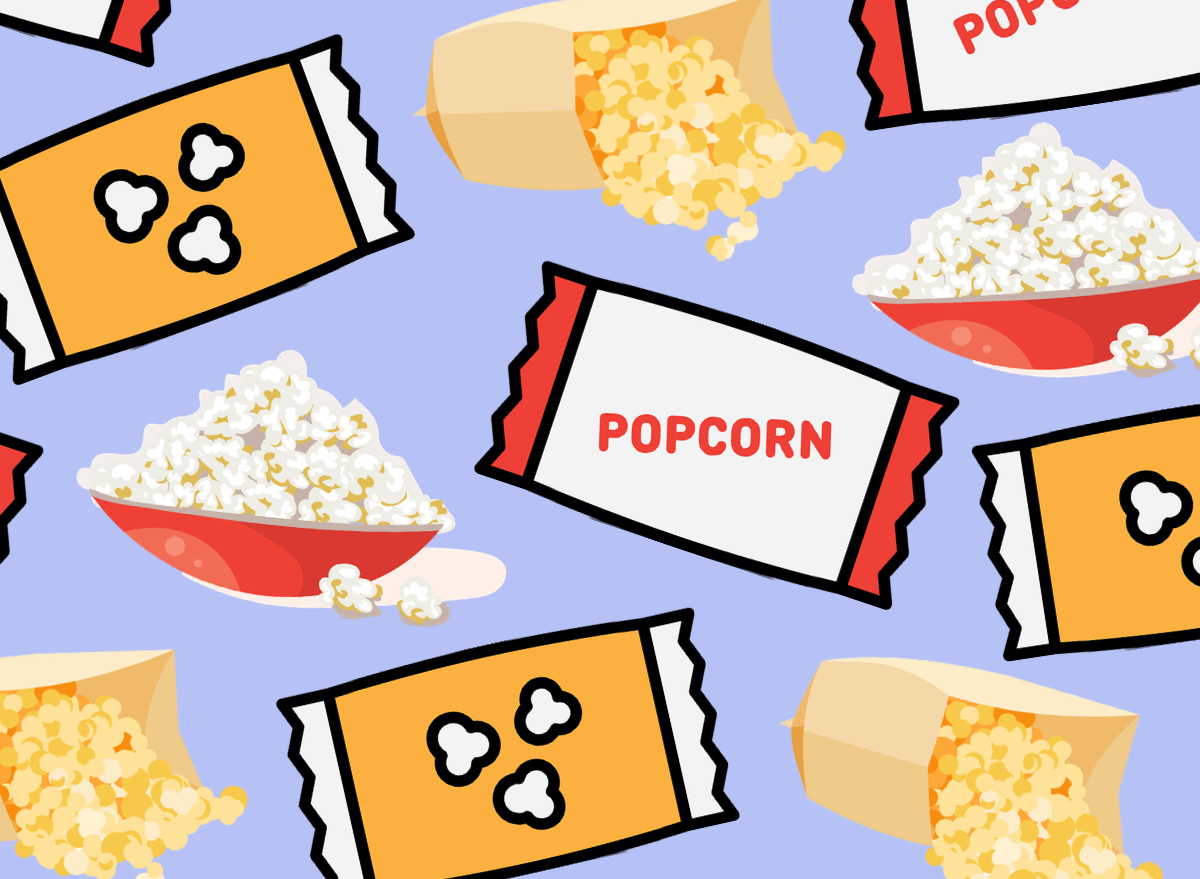 What is a night in on the couch without microwave popcorn? There's nothing quite as relaxing as listening to the kernels pop while queuing up a movie on a Saturday night. The popcorn section of the snack aisle in the grocery store is packed with options, each promising the most butter or the most realistic butter flavor. So how do you find the best microwave popcorn?
We decided to munch our way through seven types of popular popcorn brands to find the tastiest, crunchiest popcorn to accompany you on your next movie night.
The brands we tested were:
Act II
Cousin Willie's
Kroger
Orville Redenbacher's
Pop-Secret
Skinny Pop
Tiny But Mighty
To judge the popcorn brands, we decided to look for a texture that was airy and fluffy with a crunch. Chewy popcorn earned lower rankings. We also wanted a rich, buttery flavor that wasn't overpowered by salt. We wanted popcorn that tasted buttery but wasn't dripping in butter and leaving our mouth feeling filmy. Popcorn that tasted plain was pushed toward the bottom of the list. We popped each bag for 1 minute, 45 seconds to 2 minutes.
Here's how seven popular popcorn brands stacked up based on these criteria, from the least memorable to the absolute best. And if you're interested in just plucking a bag of popcorn off the shelf, check out The Best & Worst Popcorn in America in 2021—Ranked!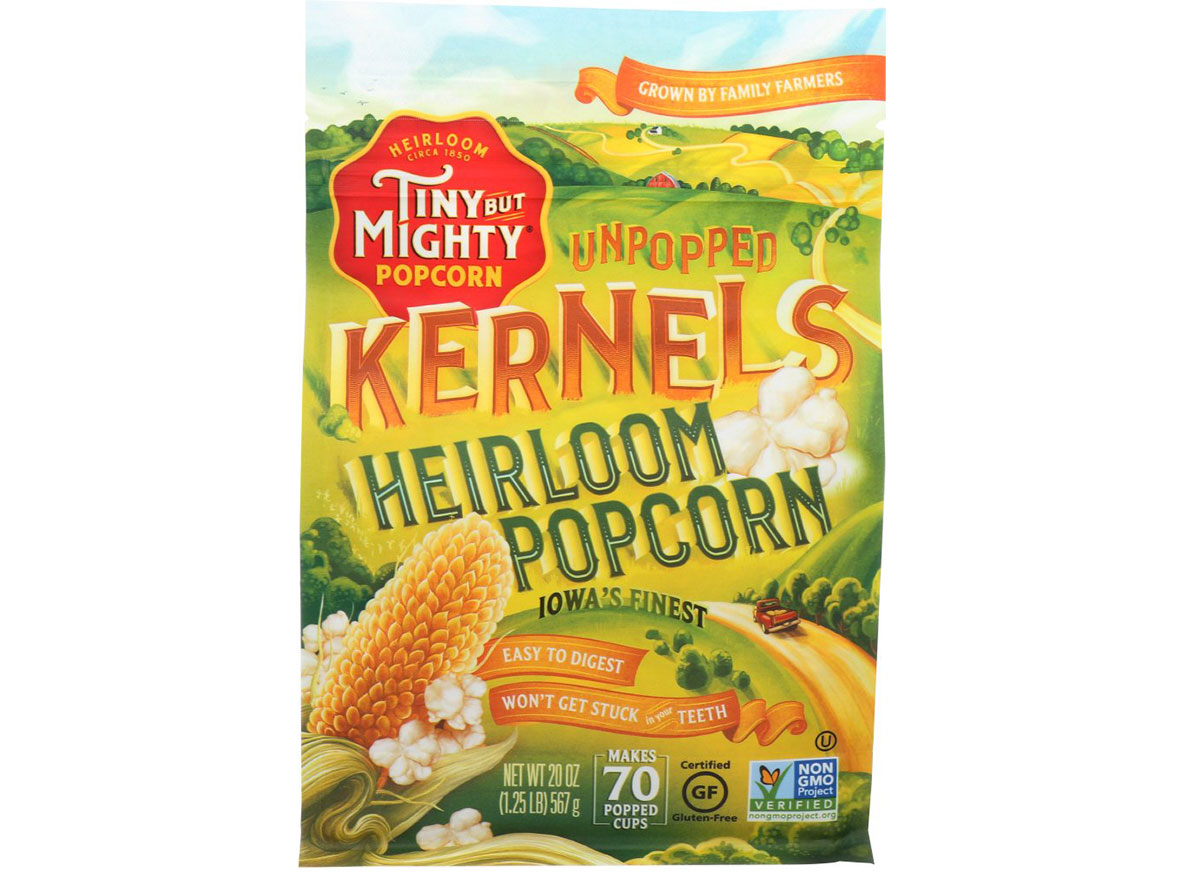 6254a4d1642c605c54bf1cab17d50f1e
Tiny But Mighty lives up to its name—each piece is incredibly small. This is meant to ease digestion and prevent sticking inside your teeth.
Although this is the only brand that listed real butter as an ingredient, it didn't have much of a buttery flavor. The pieces tasted quite plain, so much so that we briefly thought we had accidentally bought a box of unflavored popcorn. The texture also lacked any crunch, and each bite was very chewy.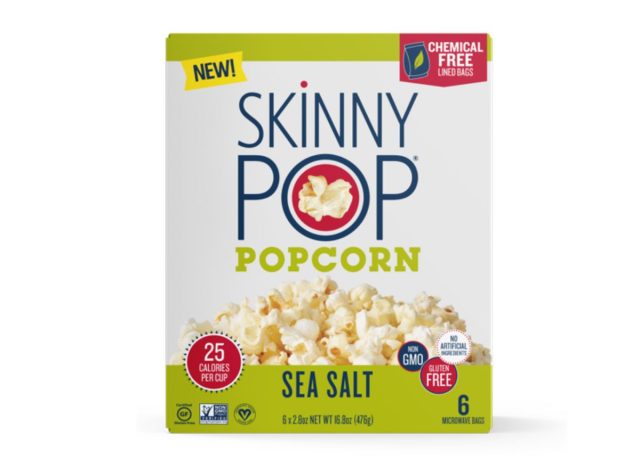 The Skinny Pop popcorn lacked a crunch. Each piece was very chewy, not to mention lacking in flavor. There was really no butter or salty flavor; it just tasted like plain popcorn.
The Skinny Pop is touted as a healthier option, but it contains more sodium than any other brand we tested. Yet, with all of this salt, we were left wondering where the flavor was. It was coated in artificial butter as well as sunflower oil and palm oil, yet it lacked any flavor of butter or salt.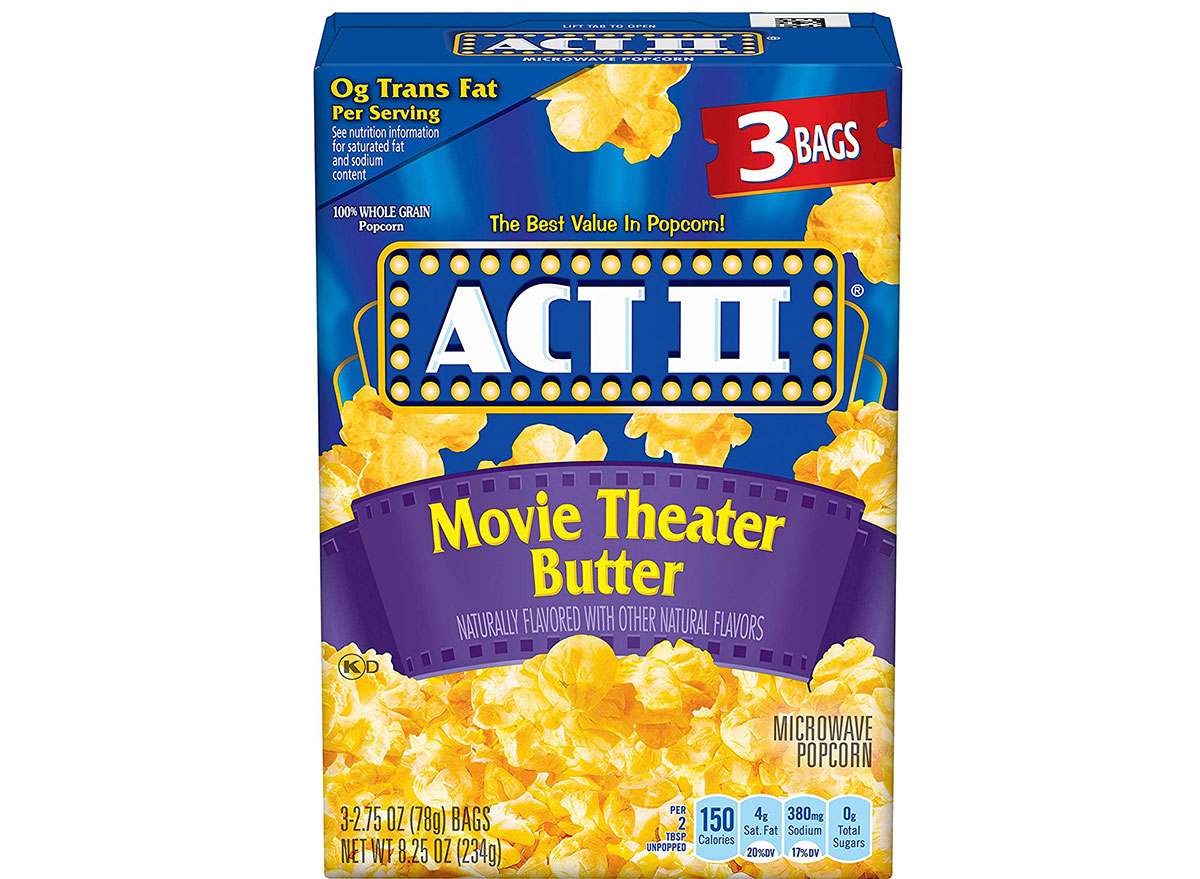 Act II popcorn is more chewy than crunchy with a very light coating of buttery flavor. It tasted just shy of being plain.
We found this popcorn to be a bit mediocre. It wasn't horrible, but the barely-there butter flavor left this tasting like plain popcorn. The texture was a miss, too, because it offered very little by way of crunchiness.
Cousin Willie's popcorn has the ideal ratio of crunchy to fluffy. Where it misses the mark, though, is with the flavor. There was plenty of butter, but it had an artificial flavor to it. (At least it has flavor!)
The texture of this popcorn is just what we were hoping for, but the artificial butter flavor leaves behind a bad taste in the mouth and a strange, coated mouth-feel, almost like a film of fake butter all over the mouth and tongue. It would be difficult to eat much of this popcorn during a movie night.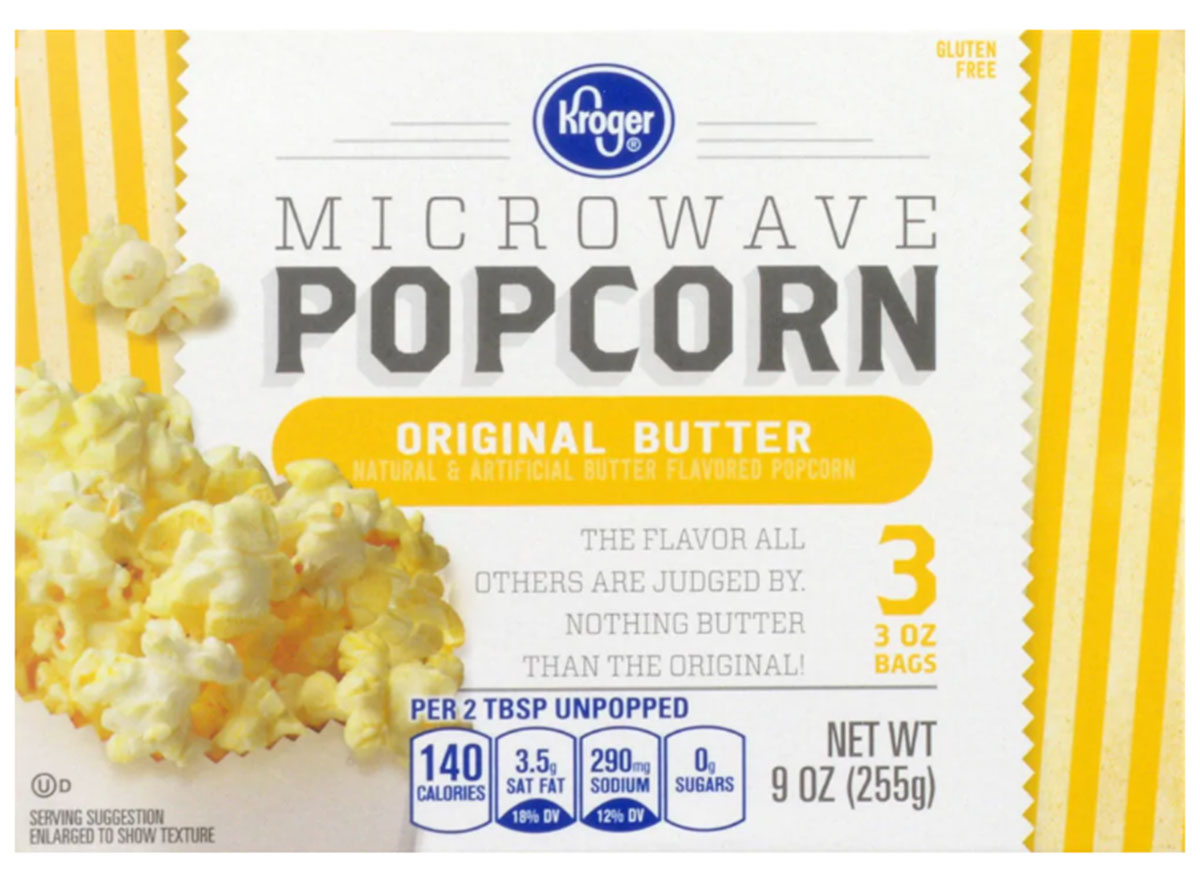 The Kroger popcorn produced pieces that were very chewy. There was really no crunch to this popcorn. The butter flavor was light and good; it didn't taste artificial. But unfortunately, the saltiness of this popcorn took over the flavor profile.
If you like salt, this popcorn is for you. It was a bit heavy-handed on the salt, so we tasted that a bit more than the actual butter. We also missed the crunchiness that we look for in popcorn.
Orville Redenbacher's is a quintessential popcorn brand, and it lives up to its legendary status. This popcorn was a bit salty and had an ideal amount of butter. The pieces were crunchy but still maintained some airiness to them.
This is certainly good popcorn, but it was a bit salty for our tastes. Otherwise, the texture of each kernel was fluffy with a good crunch, and the butter was flavorful without being overpowering.
It's no secret that Pop-Secret offers the best popcorn. Each piece is large and fluffy, but it still has plenty of crunch for munching. The butter tastes more real (rather than artificial), and it isn't drowning in this butter flavoring.
The texture of Pop-Secret perfectly balances the light, airy feel with crunchiness. We also loved that the butter didn't taste artificial or overly salty, and there was the right amount of butter. It didn't leave your mouth coated in it, but there was still enough to taste. It would be no surprise if you grabbed a bag and ate it all while watching a movie!
Check out more exclusive taste tests:
We Tasted 9 White Breads & This Is the Best
We Tasted 6 Ketchups & This Is the Best!
Paige Bennett
Paige is a Los Angeles-based editor and freelance writer. In addition to writing for Eat This, Not That!, she works as the content editor for Inhabitat.
Read more about Paige