The #1 Best Post-Workout Drink, Says Trainer
Whether you do cardio or strength training, drink this beverage to refuel after an intense workout.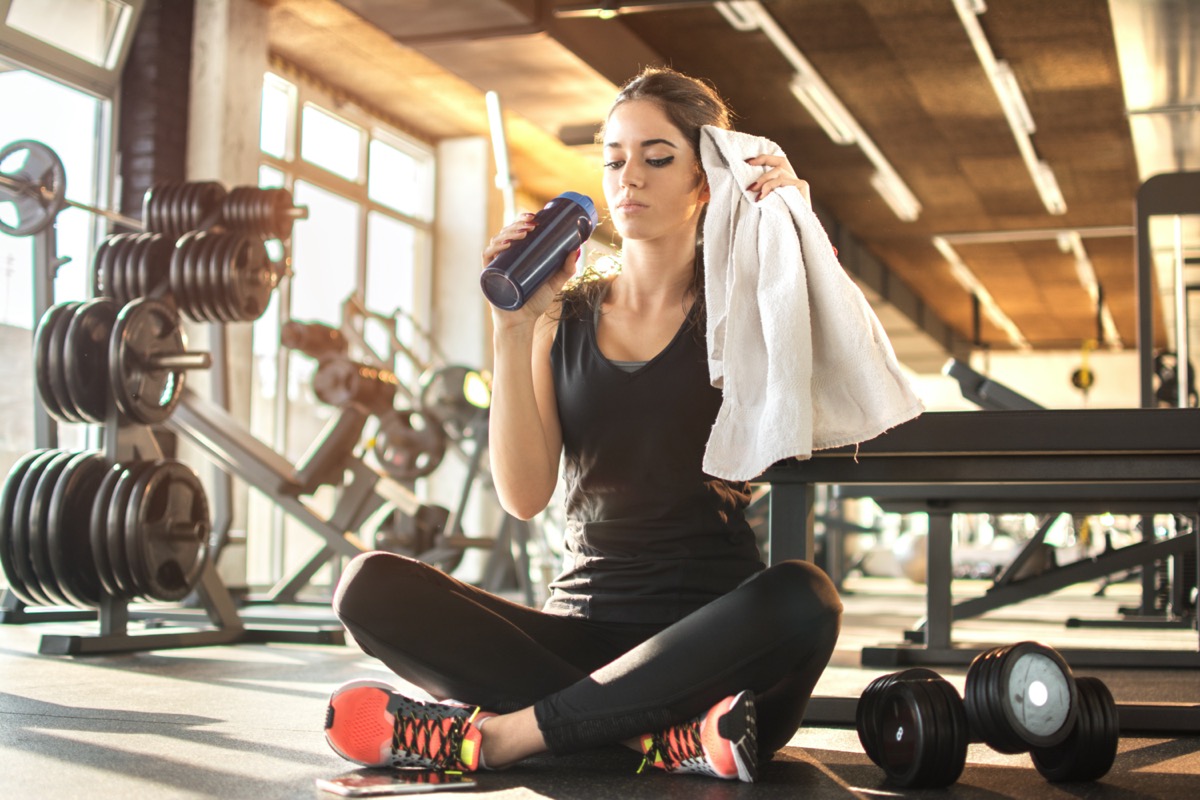 Working out boasts plenty of benefits—everything from controlling your weight to helping you build muscle and maintaining your physical and mental health. Being physically active ensures your ability to live your healthiest, happiest life. And while it's important to have a regular exercise routine, it's also vital to properly recover following your workout. Whether you are engaged in extreme cardio, heavy weightlifting, or even something lighter like yoga, your body needs to recuperate from all your strenuous physical activity. A healthy part of your post-workout recovery process should include replenishing your body with proper hydration and nutrients.
Think about all of the times you had a hard workout: You mentally feel great! Maybe you're even proud of yourself for breaking a personal record on your mile or your bench press. How your body feels, on the other hand, is likely a different story. In addition to being covered in sweat, once your personal pride subsides, you may start to feel exhausted and weak from all the effort you just put in. All of this signifies that your body is ready to heal and wants you to replenish everything it just exerted amid your intense workout.
"After your workout, you've broken down your muscle fibers and need to restore them," Tim Liu, CSCS, and owner of Tim Liu Fitness, told Eat This Not That! "It's primed for taking in protein along with fast-digesting carbs and electrolytes, especially if you've done more cardio."
What is the best type of drink to have post-workout?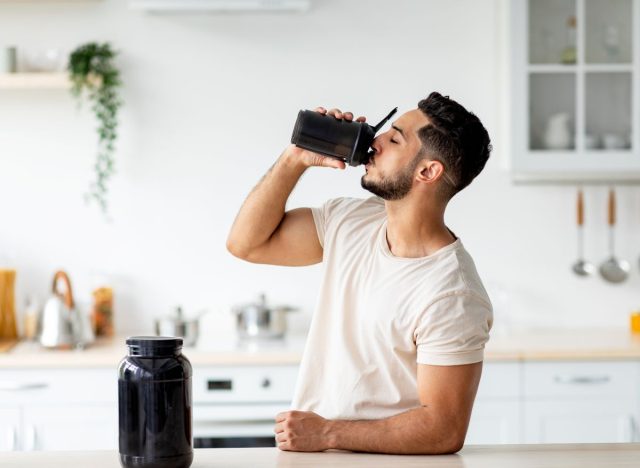 According to the Mayo Clinic, research has suggested that consuming high-protein products within 15 minutes of the end of your workout is a great way to recharge after exerting the last of your stored energy. Post-workout protein also feeds your body with the essential amino acids it needs to build and repair muscles.
"For most people, I recommend they consume a protein shake post-workout," Liu says. "You want to have protein after your training session, because it helps you build and maintain your lean muscle, and allows you to recover."
Although there are many ways to add protein to your drinks, Liu advises picking a post-workout drink with whey protein. A commonly used post-workout protein, whey contains the essential amino acids your body needs to facilitate its recovery, boost energy, and improve mood amid stress. Also, it is easily digestible for most stomachs—hence why it's often incorporated in many proteins shakes. But if dairy is a concern, Liu suggests opting for plant-based pea or brown rice protein powders instead.
When it comes to the specific beverage brands and drink supplements that are best to follow up rigorous workouts, try quenching your thirst while refueling your body with any of these recommendations from Liu.
Garden of Life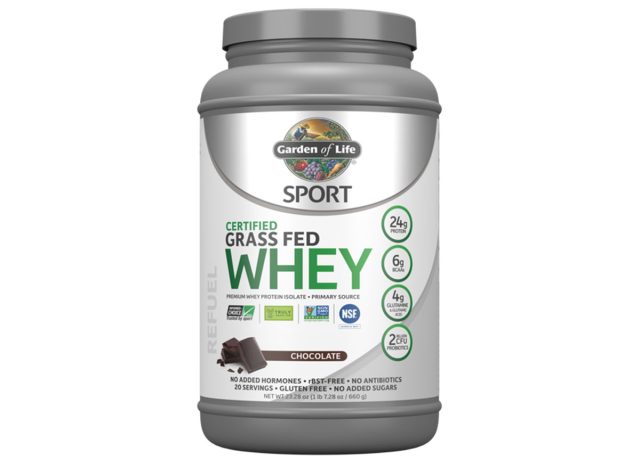 With many different whey protein powders available, you might not know which ones will really mix best with your post-workout drink of choice. Liu's pick is Garden of Life's Sport Certified Grass Fed Whey.
"If you're more concerned about the quality of the whey, you can get it from grass-fed cows," says Liu. "This is a company I really like."
A cold-pressed, micro-filtered, non-GMO project verified supplement that's also free of gluten, soy, antibiotics, hormones, and added sugars, you can add this whey to your drink for a fast and easy post-workout protein boost.
Optimum Nutrition Gold Standard Whey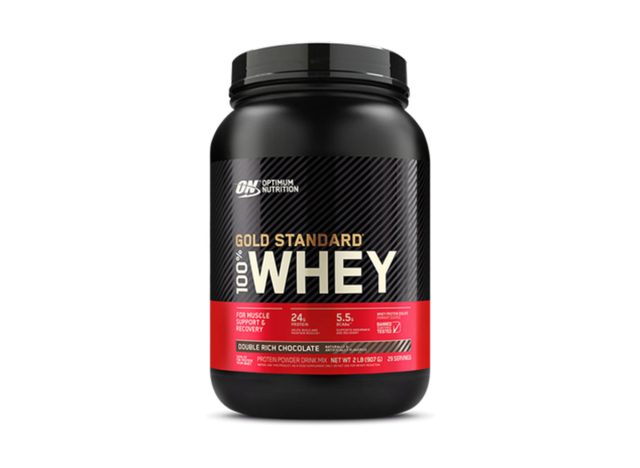 For those who like the idea of drinking their protein but can't get past the taste or texture of most powders, Liu recommends Optimum Nutrition Gold Standard 100% Whey Protein.
"This is a simple whey protein that you can just mix with water post-workout," says Liu. "It has a great taste and is easy to drink."
Sunwarrior Warrior Blend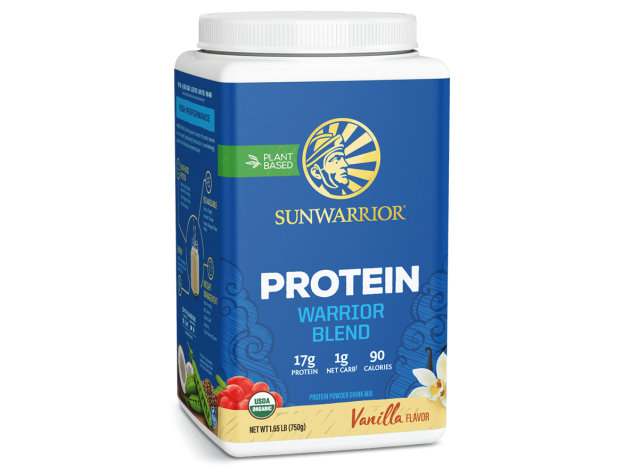 If you're curious about whey but are hesitant to try it due to its dairy content, Liu recommends the plant-based alternative, the Warrior Blend protein powder from Sunwarrior. This brand's organic protein powder is made from a mixture of pea protein plus ingredients like goji berries, coconut, and hemp seed, thus infusing your post-workout drink with superfoods, antioxidants, and medium-chain triglycerides (MCTs) conducive to an optimal recovery.
Orgain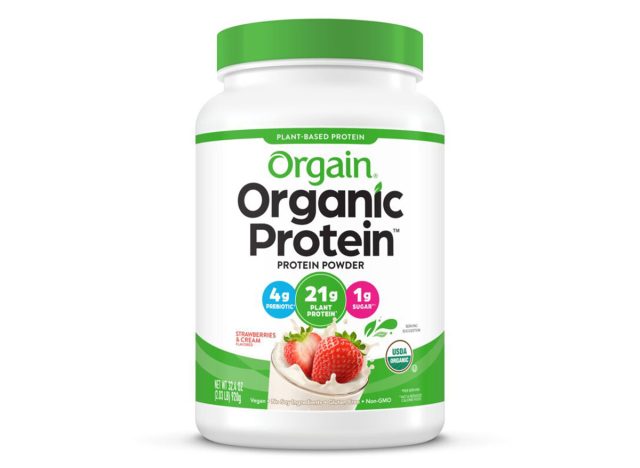 Another plant-based powder that Liu likes, Orgain protein powders. Organic and vegan, these drink supplements are non-GMO, have no added sugar, are generally low in net carbs, and are gluten-free, soy-free, and kosher.6254a4d1642c605c54bf1cab17d50f1e
These protein powders have everything you need to recover post-workout, including 21 grams of plant protein made from organic pea and brown rice proteins as well as organic chia seeds. As a bonus, it contains six grams of prebiotic plus fiber, which can aid weight management for those who consider weight loss among their primary motivations to exercise.
Kayla Garritano
Kayla Garritano graduated from Hofstra University, where she majored in Journalism and double minored in Marketing and Creative Writing.
Read more about Kayla